Denver's Great OutdoorsIn the Mile High City, outdoor recreation is as much a part of life as eating and sleeping. And, skiing is probably the sport most notorious for providing a Rocky Mountain rush. Day-trippers flock to Winter Park and Loveland ski areas, both less than an hour away. About 80 miles west of Denver, Summit County's challenging slopes and wide-open terrain—namely Breckenridge , Copper Mountain, Keystone and Arapaho Basin—beckon out-of-towners as well as city dwellers eager for a weekend of downhill skiing or snowboarding.
Adventure Travel Just Outside Denver
In Littleton , Roxborough State Park's jutting rock formations create an otherworldly aura for cross-country skiers, while some 60 miles of trails lure them to Golden Gate Canyon State Park, less than an hour from Denver. Once spring arrives, horseback riders trot along these same paths to relish Golden Gate's vibrant wildflowers, and serious trekkers retreat to backcountry spots where small huts accommodate overnight stays. Anglers like to pull up rainbow trout from the park's nicely stocked streams—they also head to Strontia Springs Dam, southwest of Denver, to catch big ones of the rainbow and brown varieties. Any of these parks would make an ideal destination for group travel because of the wide assortment of activities offered.
Best Places for Golf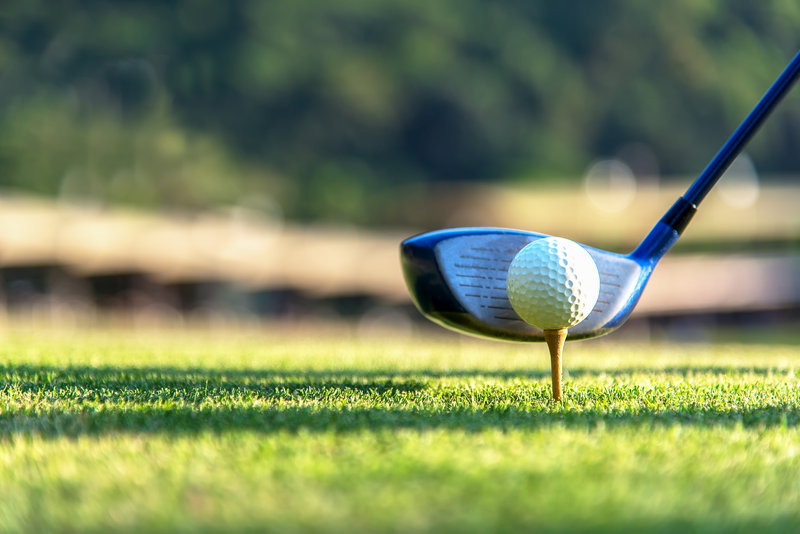 iStockphoto.com/Wand_Prapan
Fairways framed by superb views of glorious Rocky Mountain peaks make Denver a natural stomping ground for duffers, with more than 50 public courses for the choosing. Families frequent the links at City Park , while awesome alpine scenery draws golfers to Arrowhead and The Ridge at Castle Pines. A 450-mile network of recreation trails connecting parks and wildlife areas keeps cyclists, joggers and hikers moving—Platte River Trail is the main path meandering through the metro area.
Things To Do Today, No Matter the Season
Locals prefer the gentle, rolling hills of Cherry Creek State Park's prairie environment for horseback riding and biking. Windsurfing, sailing and water skiing also are staples here, along with decent warm-water and ice fishing. You won't glimpse downtown's skyline from Chatfield State Park, a water sports mecca in Littleton that's a bit more isolated. Handsome foothills and nesting blue herons visually enhance the expansive reservoir, a haven for tubing, fishing, swimming, sailing and windsurfing.
Fun on a Bicycle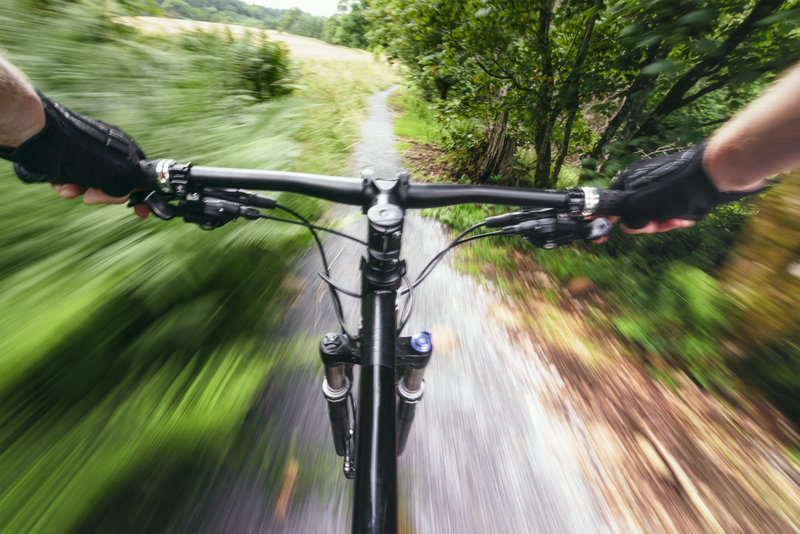 iStockphoto.com/georgeclerk
Mountain bikers venture to Jefferson County's Mt. Falcon and White Ranch parks for diversified turf, just west of Denver. Mt. Falcon's well-marked trails mosey past streams and meadows, while riders blaze through forests and grassy plains at White Ranch. Littleton's Deer Creek Canyon also delivers its share of downhill biking fun—a rocky trail system follows a river and winds through lushly wooded foothills.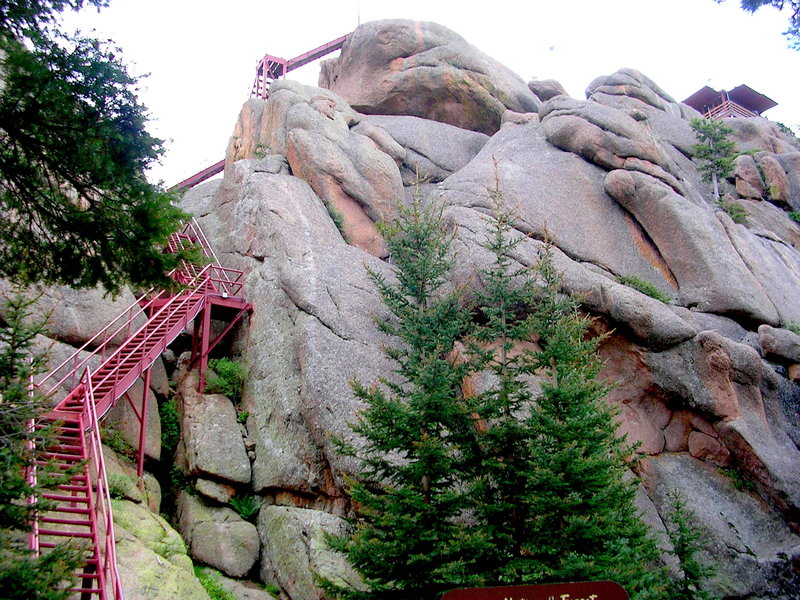 Wikimedia Commons/Glennfcowan
Fantastic Hikes Near Denver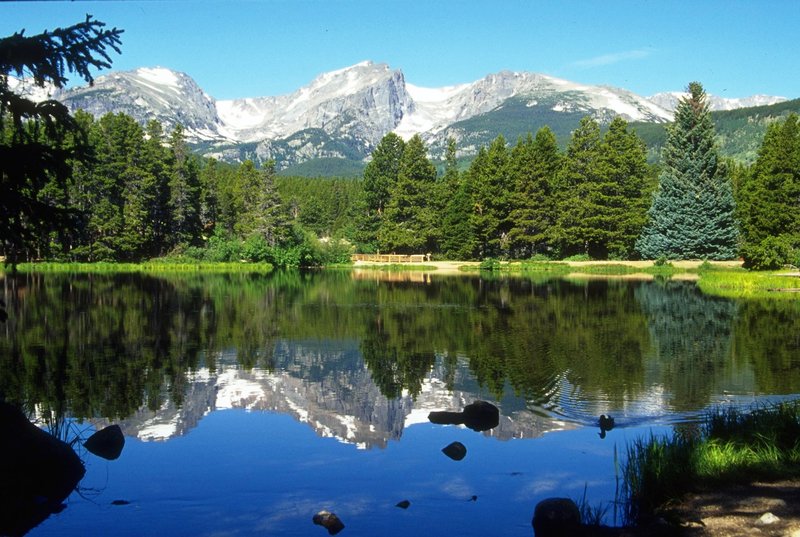 Estes Park Convention & Visitors Bureau/Estes Park Convention & Visitors Bureau
You might spy a mountain lion or a mule deer amid the magnificent sandstone formations when you take a trip to Red Rocks Park & Amphitheatre , a 2,700-acre hiking hotspot just outside the city in Morrison. Do resist any urge to climb the imposing red spires, or rangers will slap you with a stiff fine. Gigantic rocks and a 1.5-mile trail leading to a sweeping panorama tempt the casual hiker southwest to Devil's Head in Pikes Peak and Pike National Forest . Trekkers and climbers find solace in the compelling vistas along rim and canyon trails at Castlewood Canyon State Park, about 30 miles south of Denver in Franktown. If you have ample time to explore, consider traveling 65 miles northwest to Estes Park , where Rocky Mountain National Park offers a splendid assortment of recreational activities, not to mention the many fun things to do in the town of Estes Park and all the local restaurants.