Detroit Performing Arts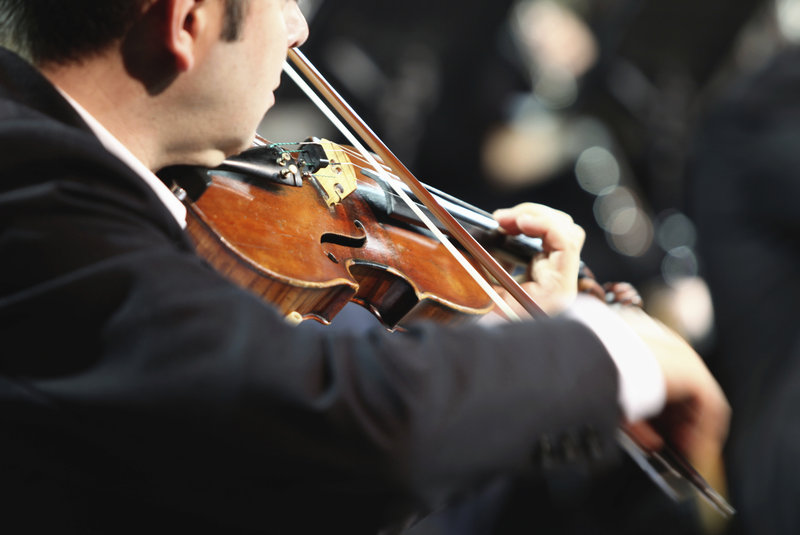 choja/iStockphoto.com
Ever since the Detroit Symphony Orchestra gave its first concert in 1887 at the Detroit Opera House, audiences have been treated to outstanding performances and such eminent guest artists as Igor Stravinsky, Marian Anderson and Sergei Rachmaninoff. Under music director Leonard Slatkin, the orchestra performs classical, pops, jazz and young people's concerts from September through June at Orchestra Hall, 3711 Woodward Ave. The venue is noted for its superb acoustics. Concertgoers under the age of 37 should take advantage of 37eleven membership; tickets that normally cost as much as $125 can be purchased for just $11. Phone (313) 576-5111 for the box office.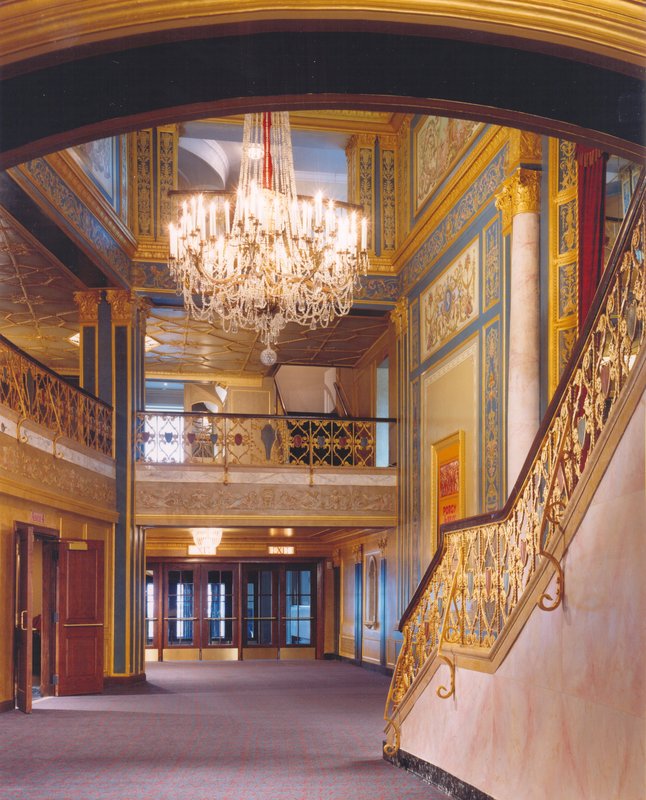 Michigan Opera Theatre
The Michigan Opera Theatre performs classics like "The Nutcracker" and "Swan Lake" at the Detroit Opera House, 1526 Broadway St. Touring dance company productions as well as other musical and comedy shows also take place at the 2,700-seat venue. Phone (313) 237-7464 for the box office.
When it comes to ornate decoration, Detroit's crown jewel is the Fox Theatre, 2211 Woodward Ave. This is one of five original movie palaces (the others are in Atlanta, Brooklyn, St. Louis and San Francisco) built in the late 1920s by motion picture mogul William Fox. The gorgeously restored interior is a feast of eye candy, from the sprawling lobby—six stories high, with a terrazzo tile floor inlaid with brass—to the enormous crowned and gilded elephant head ensconced above the stage.
Everything about the Fox smacks of a special occasion, right down to the cinnamon-roasted almonds sold at the concession stand. The calendar includes touring Broadway shows, pop music stars and seasonal events; phone (313) 471-6611 for information. Next door, at 2115 Woodward Ave., is The Fillmore Detroit (formerly the State Theatre), smaller and not quite as ornate, with a lineup of mostly rock, pop and hip-hop concerts. Hint: While there isn't a bad view in the house, get mezzanine seats if you'd rather not stand on the frequently rowdy main floor. Phone (313) 961-5451 for the box office.
The Masonic Temple, 500 Temple St., is a huge building that has more than 1,000 rooms and two stunning ballrooms—the oval Fountain Ballroom and the chandelier-filled Crystal Ballroom—that are frequently used for lavish wedding receptions. Music concerts and special events take place in the Masonic Temple Theatre; phone (313) 832-7100 for show information, (313) 638-2724 for the box office.
Adorned with marble, walnut paneling and bronze accents, the Fisher Theatre (3011 W. Grand Blvd.) is a favorite venue for traveling Broadway shows. Phone (313) 872-1000 for ticket information. The Music Hall Center for the Performing Arts, 350 Madison St. (just south of Comerica Park and Ford Field), offers a variety of live performances, from Broadway veterans to the National Acrobats of China; phone (313) 887-8501 for the box office.
For more than half a century the community-based Detroit Repertory Theatre has championed the work of up-and-coming African-American playwrights. Four major productions are staged annually at this intimate 194-seat space, each running approximately 8 weeks. The theater is off the John Lodge Freeway/SR 10 Glendale exit (northbound) or Elmhurst exit (southbound), following signs to 13103 Woodrow Wilson St.; phone (313) 868-1347 for ticket information.
The Hilberry Theatre, 4743 Cass Ave. (on the campus of Wayne State University), presents six productions—a mix of classic and modern plays—in rotating repertory from October to mid-May. Also on campus is the Bonstelle Theatre (3424 Woodward Ave., a block south of Mack Avenue); the undergraduate company at this 1,200-seat, Broadway-style theater presents four shows a year, from Shakespeare to hip-hop adaptations. Phone (313) 577-2960 for the Bonstelle box office, (313) 577-2972 for the Hilberry box office.
The Majestic Theatre, 4140 Woodward Ave., was built in 1915 and has functioned as a movie palace, vaudeville house, church and photographic studio, all the while retaining its Art Deco facade. These days alternative, indie rock and hardcore punk bands play the venue, which is standing room only. The White Stripes, a Detroit garage rock band that achieved notable success over the course of a decade before breaking up in early 2011, got their start at the Magic Stick, a smaller venue complete with pool tables. The Majestic complex also includes a bowling alley with 16 glowing lanes and a soundtrack of DJ-spun rock, punk, soul and funk records. Phone (313) 833-9700.
Little Caesars Arena, 2645 Woodward Ave., is a brand-new sports and entertainment arena that is home to the Detroit Pistons and Red Wings teams. The events calendar encompasses a wide array of sports, shows and concerts. Phone (313) 471-7000.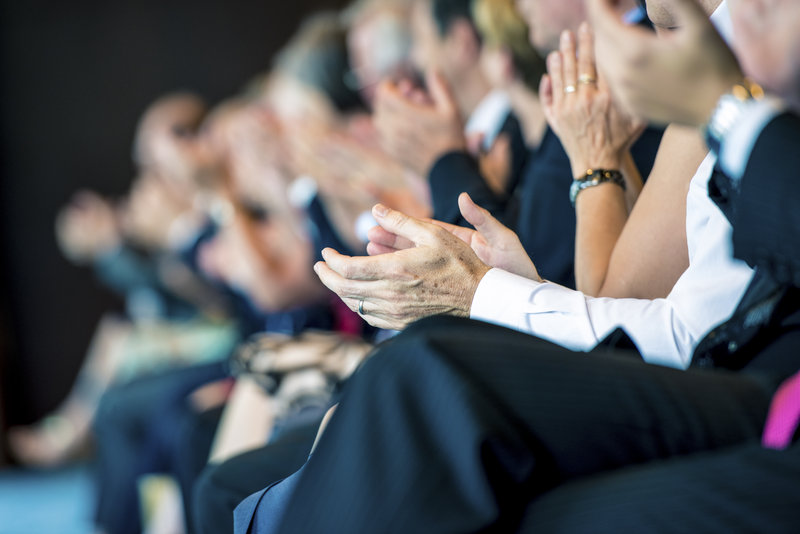 AAA/iStockphoto.com
The DTE Energy Music Theatre, 7774 Sashabaw Rd. in Clarkston (follow signs off I-75 exit 89), is a 15,000-seat amphitheater that offers a summer schedule of concerts. Similar, but on a smaller scale, is the Meadow Brook Amphitheatre, 3554 Walton Blvd. in Rochester Hills. This outdoor venue enjoys a scenic wooded setting and has covered pavilion seating as well as a sloping lawn area. For ticket information regarding either facility, phone (248) 377-0100.