One Day in DetroitAAA editors suggest these activities for a great short vacation experience.
Morning Spend the morning exploring Detroit's downtown riverfront area, which has undergone a spiffy makeover. Metered parking is at the south end of Woodward Avenue at the Jefferson Avenue junction. The Detroit People Mover (75 cents per ride) is a convenient public transportation option that operates Mon.-Thurs. 6:30 a.m.-midnight, Fri. 6:30 a.m.-2 a.m., Sat. 9 a.m.-2 a.m., Sun. noon-midnight. Fare tokens can be purchased at the stations.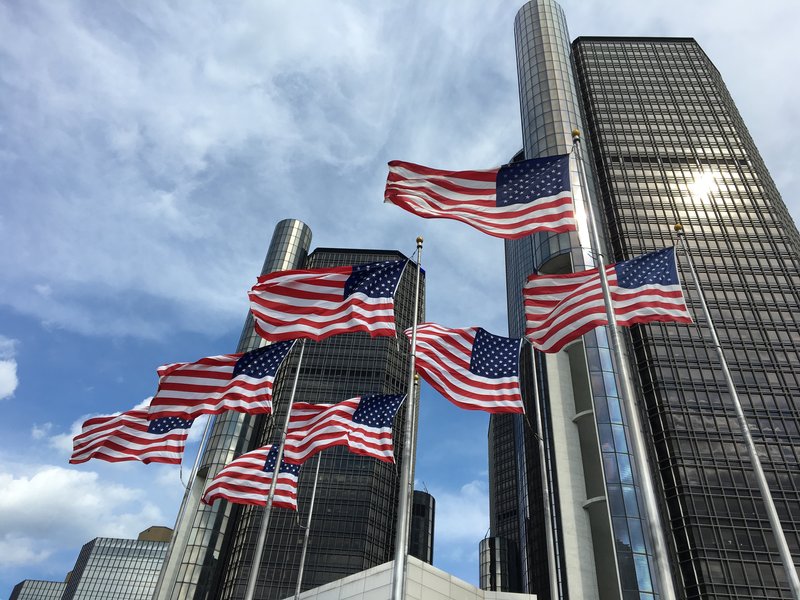 AAA/Inspector 563
Get off at the Renaissance Center station and head for the GM Renaissance Center (100 Renaissance Center), an interconnected group of seven skyscrapers. The "RenCen" is the world headquarters of General Motors. Window shop and wander the glass-walled spaces of the five-story Wintergarden Atrium, then check out the vehicles on display at GM World. This free interactive exhibit showcases a rotating selection of some two dozen autos, most of which are newer models.
The Detroit RiverWalk waterfront promenade begins near TCF Center (1 Washington Blvd.) and runs more than 3 miles east to Gabriel Richard Park. It's a great place to stretch your legs and enjoy the fresh air while watching cruise ship traffic.
Lofty buildings tower above GM Plaza (300 Atwater St.). An outdoor fountain with a zigzagging line of spouts in the shape of a foot shoots jets of water unexpectedly into the air. Classical music wafting from elevated speakers adds a soothing touch.
A bit farther down the RiverWalk is Rivard Plaza (1340 Atwater St.), where there's the Cullen Family Carousel (open daily, Memorial Day-Labor Day). Instead of gilded horses, this beauty features handcrafted likenesses of Detroit River denizens, plus whimsical mythical creatures. Also at the plaza is a map made of inlaid granite depicting the 32-mile length of the Detroit River; another map shows the St. Lawrence Seaway route in sculpted glass.
Afternoon From Rivard Plaza, stroll back along the RiverWalk to Renaissance Center and have lunch at Andiamo (400 Renaissance Center). The Italian restaurant has several locations throughout the state. It's a good choice whether you just want soup and salad or a full-course meal.
The automobile was instrumental in building Detroit, so it's only fitting that you make a pilgrimage to The Henry Ford (20900 Oakwood Blvd.), in nearby Dearborn. Exhibits at the museum include such historic artifacts as the bus on which passenger Rosa Parks took a stand, thereby inaugurating the civil rights movement, and the limousine that carried President John F. Kennedy on Nov. 22, 1963. On a lighter note, watch new F-150 trucks roll out on the Ford Rouge Factory Tour , then go to the observation deck for a look at the assembly building's living roof, a 10.4-acre green carpet of drought-resistant sedum plants.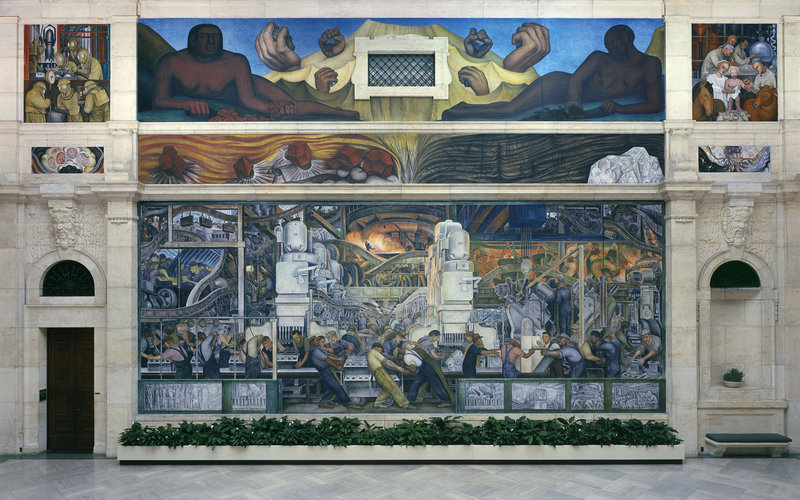 Courtesy of Detroit Institute of Arts
If your interest runs more to fine art, spend the afternoon at the Detroit Institute of Arts (5200 Woodward Ave.). Peruse African, American, Asian, Islamic and European art (including a notable collection of paintings by Peter Paul Rubens), works by African-American and contemporary artists, and a huge collection of movie and theater posters and photographs. Don't miss "Detroit Industry," a series of frescoes by Mexican muralist Diego Rivera depicting the city's 1930s manufacturing might.
Evening Have dinner at Michael Symon's Roast (1128 Washington Blvd.), owned by the Food Network personality and Iron Chef. Check the specials for the "roast beast of the day."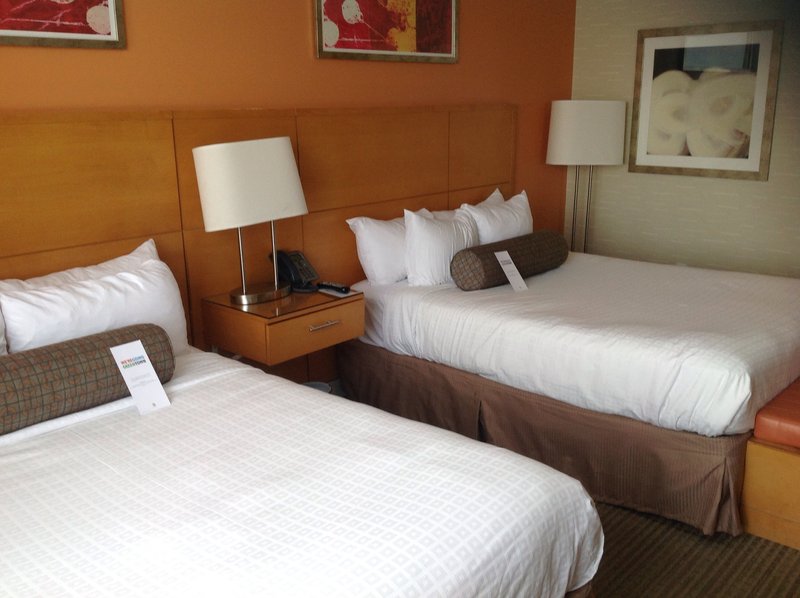 AAA/Inspector 563
Try to recoup the cost of your meal playing slots and video poker at the Greektown Casino-Hotel (555 E. Lafayette Ave.), in the Greektown Historic District. Feeling especially lucky? The casino at the MGM Grand Detroit (1777 3rd Ave.) has a luxurious poker room where you can polish your strategies for winning Seven-Card Stud and Omaha Hi-Lo. The dance floor at the MGM Grand's swanky V Nightclub also beckons.