Shopping in Detroit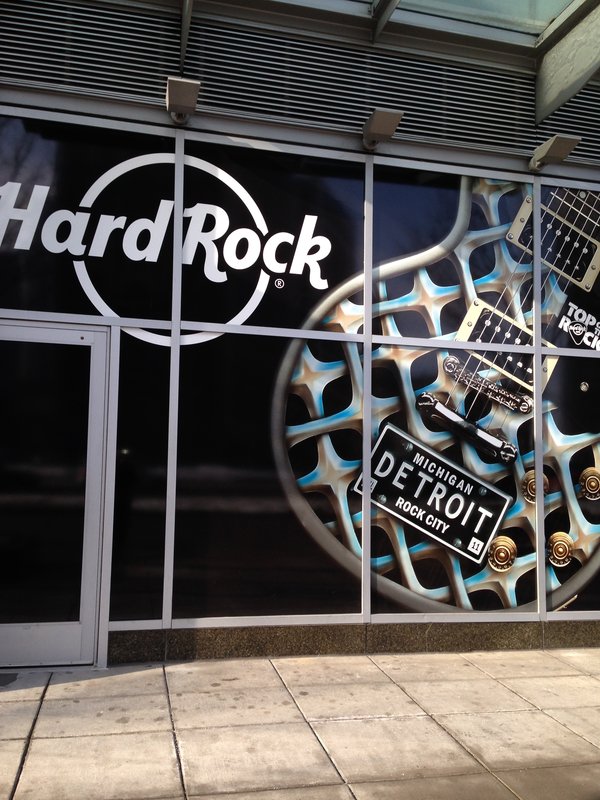 AAA/Inspector 563
The closest thing to mall-type shopping in downtown Detroit is at the GM Renaissance Center, where the two dozen or so retailers cater to businesspeople. A bonus: Shoppers can wander around the RenCen's five-story atrium and enjoy views of the rejuvenated downtown waterfront.
For heavy-duty malling, head to the city's northern suburbs. The Somerset Collection, 2800 W. Big Beaver Rd. in Troy, has an elegant look and major anchor stores (Nordstrom and Macy's on the north side of Big Beaver Road, Neiman Marcus and Saks Fifth Avenue on the south side). Among the more than 180 additional stores and boutiques are standbys like Ann Taylor, Louis Vuitton and The North Face.
The Village of Rochester Hills, 104 N. Adams Rd. in Rochester Hills, has some 50 shops and restaurants in a residential setting complete with parks and tree-lined sidewalks. At Great Lakes Crossing, 4000 Baldwin Rd. in Baldwin Hills, you can shop and get some exercise at the same time; this enormous outlet mall is laid out in one big oval. You can do some serious bargain hunting at the Brooks Brothers Factory Store, H&M, Levi's Outlet Store, Victoria's Secret Outlet and many others.
For more suburban shopping, head to Royal Oak. Specialty shops are sprinkled along S. Washington Avenue (2 blocks west of Main Street).
Scout (508 S. Washington Ave.) has lots of things—decorative glass jars, extravagant candles, miniature terrariums—that you don't need but will want to own anyway. It's eye candy for browsers, as most items are on the pricey side. For classic clothing—1920s dresses, groovy '60s pea coats, '70s leisure suits—Lost and Found Vintage (510 S. Washington Ave.) is where it's at. There are more racks of items for women than men, although guys can hunt for T-shirts, custom belt buckles and awesome ties.
Downtown Detroit has more than its share of stores that stock the interesting and unusual. Duck into City Bird (460 W. Canfield St.) and browse for jewelry, coffee mugs and lots of Detroit-themed gifts—the store's owners spotlight the work of local artists.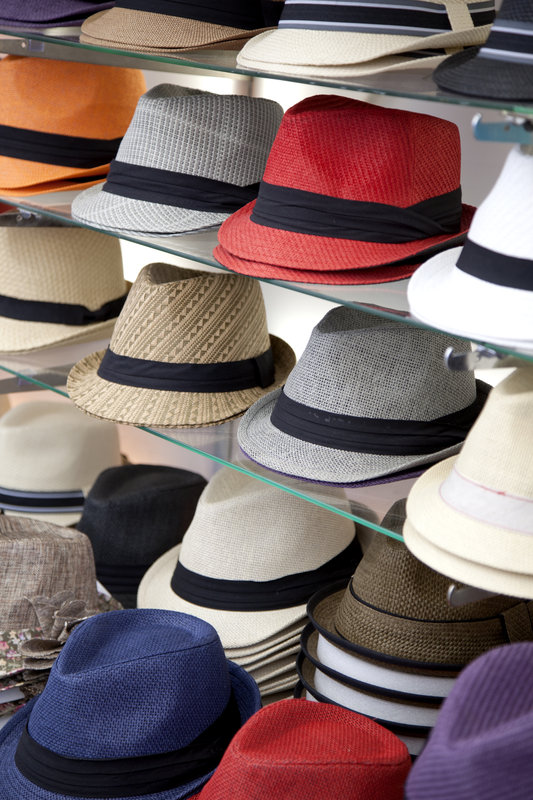 iStockphoto.com/Kameleon007
If you're looking for that special souvenir from your vacation, you should be able to find it at Pure Detroit (500 Griswold St., a block west of Woodward Avenue). In addition to T-shirts, hoodies, tote bags, caps, Faygo soda pop (a much-beloved local brand that comes in more than 50 flavors) and cookies in the shape of cars, there's a selection of locally produced Pewabic Pottery. The store is in the lobby of the historic Guardian Building, a beautifully restored Art Deco building once nicknamed "the Cathedral of Finance." There's another Pure Detroit location at 3011 W. Grand Blvd. and a third at the Renaissance Center.
Support local artists by making a purchase at the Spiral Collective (4201 Cass Ave.). Several vendors share the communal space, selling art, gifts and books, many with a Detroit-centric twist. Audiophiles will definitely want to check out Peoples Records (1464 Gratiot Ave.), where boxes decorated with cool paint jobs are filled with vinyl albums and 45s—'50s and early '60s rock 'n roll, jazz, Motown, classic soul, country and blues. The staff is friendly and, if you're searching for something specific, very knowledgeable. A second location is at 20140 Livernois Ave.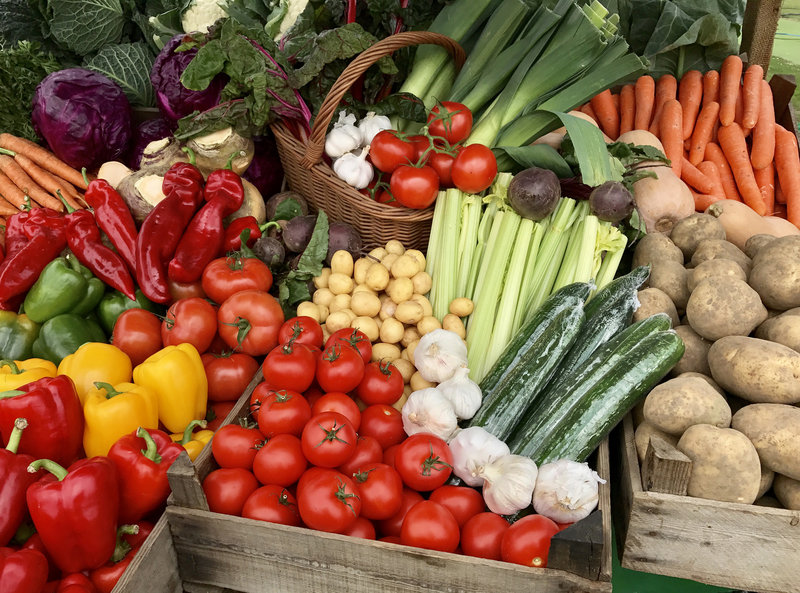 iStockphoto.com/clubfoto
Many Detroit foodies make a weekly pilgrimage to the Eastern Market, which has been in business since 1891. On Saturdays, more than 200 stalls set up in Victorian buildings and huge open-air sheds along Russell Street. That means a bounteous supply of seasonal fruits and veggies, notably Michigan-grown apples in the fall. There's an exceptional variety of homemade jams and jellies (Mountain Dew jelly is one of the intriguing choices), maple syrup, honey, cider, baked goods and specialty foods. A Sunday Street Market featuring local artists, musicians and food trucks takes place June through September. During that same June-through-September period the market also operates on Tuesdays. It's located about a mile northeast of downtown off the I-75 Mack Avenue exit. First-time visitors might want to stop by the market welcome center at 1445 Adelaide St., between Sheds 2 and 3.
And if you're in the neighborhood (W. Willis Street, 2 blocks west of the Wayne State University School of Medicine), Avalon International Breads is worth a stop for fresh-baked loaves, good hot coffee and yummy treats like cherry-walnut scones and a chocolate-y vegan granola bar. There's hardly any seating at this tiny bakery, so get your goodies to go.