Edmonton Travel with Kids
Things to Do With Kids Under 13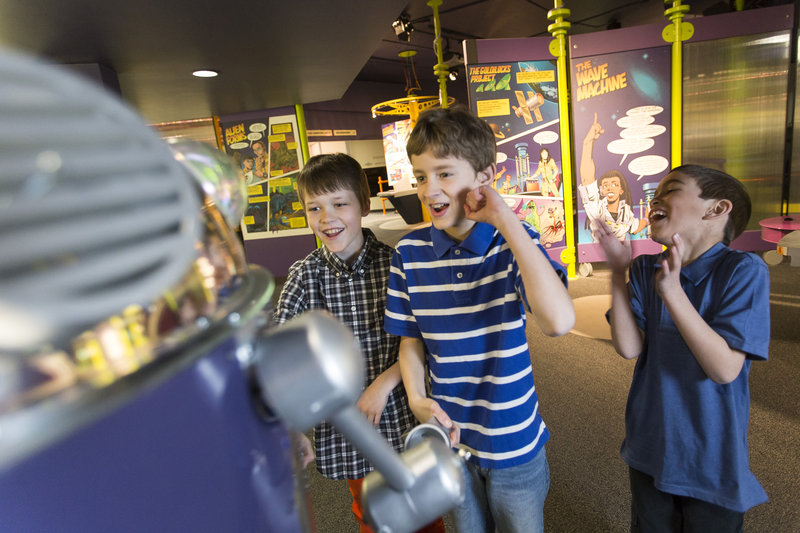 TELUS World of Science Edmonton
Budding young scientists can spend hours at TELUS World of Science—Edmonton (11211 142 St. N.W.), where interactive exhibits encourage both learning and fun. The Body Fantastic gallery is a kid-friendly favorite; carnival games, 3-D models and a "Gallery of the Gross" explore the human body and all sorts of bodily functions. Water tables and creative play areas spark the imagination in the Discoveryland Gallery, designed for children ages 8 and under.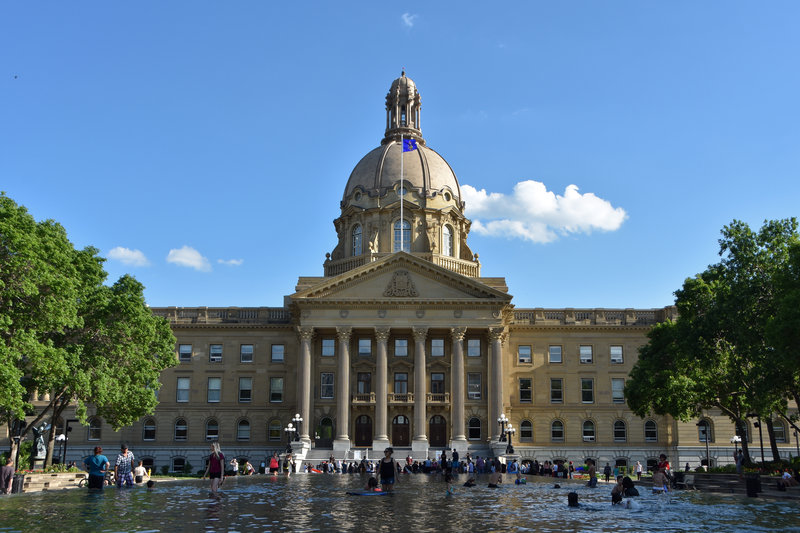 AAA/Katie Broome
On hot summer days, join throngs of Edmontonians for a splash in the public fountains and wading pools outside the Alberta Legislature Building (10800 97 Ave. N.W.). The building and its grounds are an entertainment destination in winter, too, with ice-skating, holiday light displays and other fun things to do with kids offered from mid- to late December.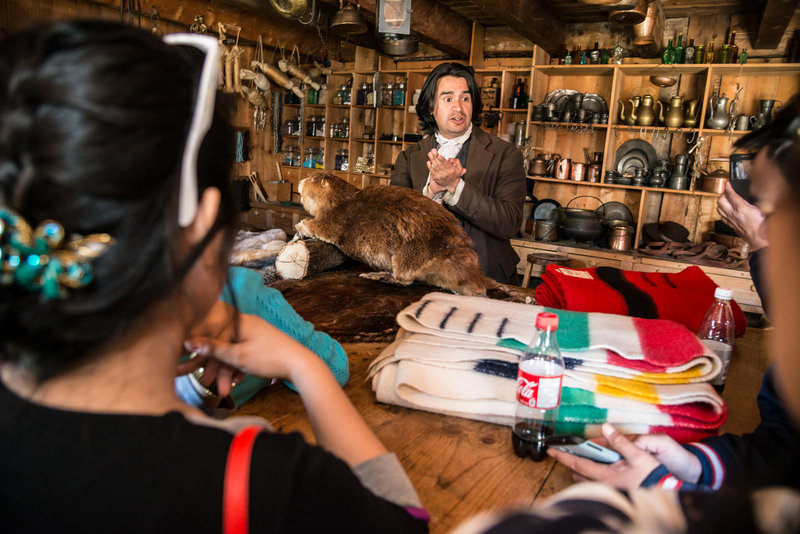 Fort Edmonton Park
Ride the rails on an authentic steam train or streetcar at Fort Edmonton Park (7000 143 St. N.W.), one of the top things to do in Edmonton with kids. You can easily spend a whole day at this living-history park, where re-created buildings and old-time demonstrations transport visitors back to various periods in Edmonton's history. Midway games, a petting zoo and pony rides guarantee a memorable day.
Next to Fort Edmonton Park is another attraction packed with fun activities for kids—the John Janzen Nature Centre (7000 143 St. N.W.), where hands-on displays encourage an appreciation of nature. Search for nature items on an outdoor scavenger hunt, get face-to-face with salamanders and frogs, or crawl around from the perspective of an animal at the Tegler Discovery Zone's indoor playground.
Things to Do With Teens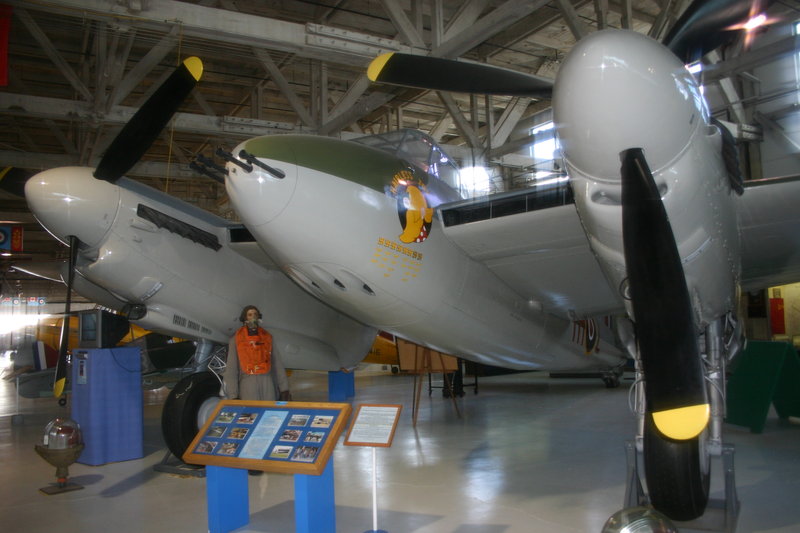 Wikimedia Commons/Bzuk
Aviation enthusiasts in search of a cool Instagram shot will find one at the Alberta Aviation Museum (11410 Kingsway Ave. N.W.). Housed in one of the last remaining World War II-era airplane hangars, the museum showcases more than 30 restored aircraft including all-season bush planes, Cold War-era fighter jets and a replica of the plane that delivered the first airmail in Western Canada. A restoration area allows visitors to watch as volunteers work on various aircraft.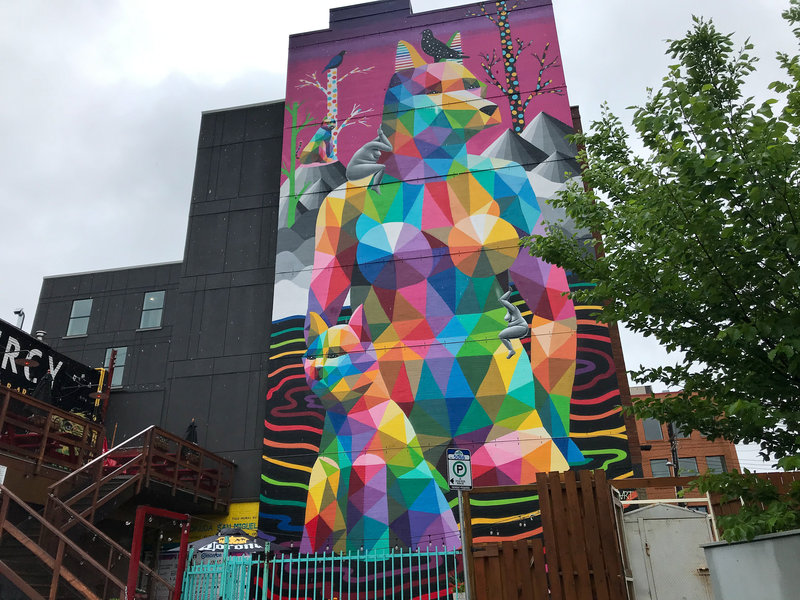 AAA/Katie Broome
Boutiques, music stores and funky shops line the streets of Old Strathcona, a historic district centered on Whyte Avenue (82 Avenue N.W.) between 99 and 109 streets. There are more opportunities to browse local goods at the Old Strathcona Farmers' Market held each Saturday.
What to Do for All Ages
AAA/Katie Broome
A fun way to travel between downtown and the Old Strathcona district is via the High Level Bridge Streetcar (10340 84 Ave. N.W.), a historic 1900s trolley system that runs late May to mid-October. Have your camera ready as you cross the North Saskatchewan River on what is reputedly the world's highest streetcar bridge.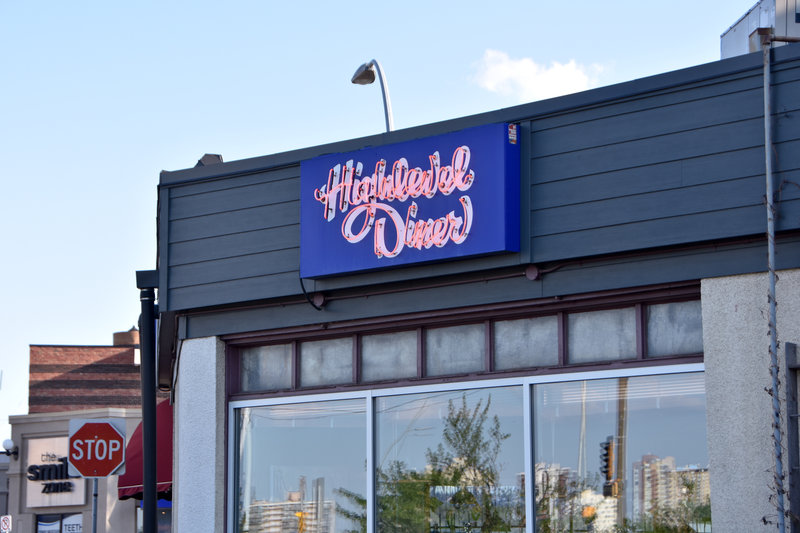 AAA/Katie Broome
Have a laid-back brunch or lunch at Highlevel Diner (10912 88 Ave. N.W.), at the top of the hill just off the High Level Bridge. Sample local favorites like classic eggs Benedict, chicken and cheddar sandwiches and cinnamon buns so big they're served with a steak knife.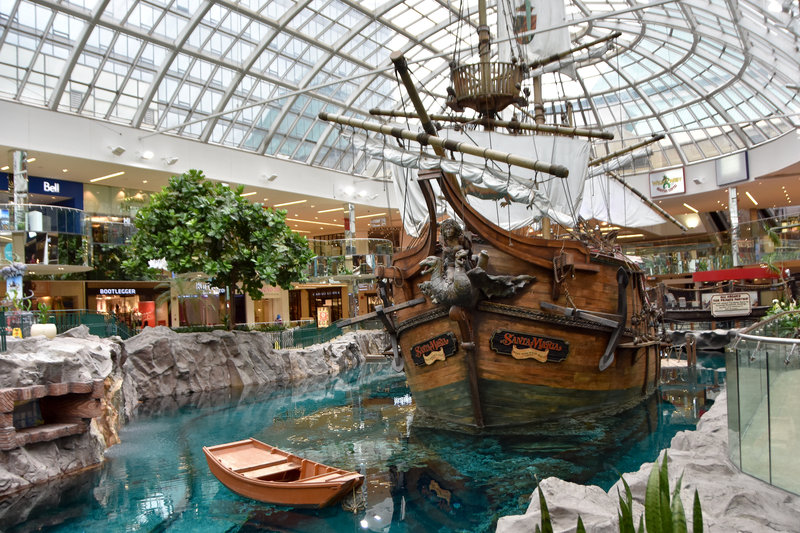 AAA/Katie Broome
Make a game plan before tackling the massive West Edmonton Mall (8882 170 St. N.W.). Opportunities for family-friendly activities are seemingly endless, with an amusement park, water park, IMAX theater, glow-in-the-dark mini golf, escape room and more than 800 stores under one gigantic roof.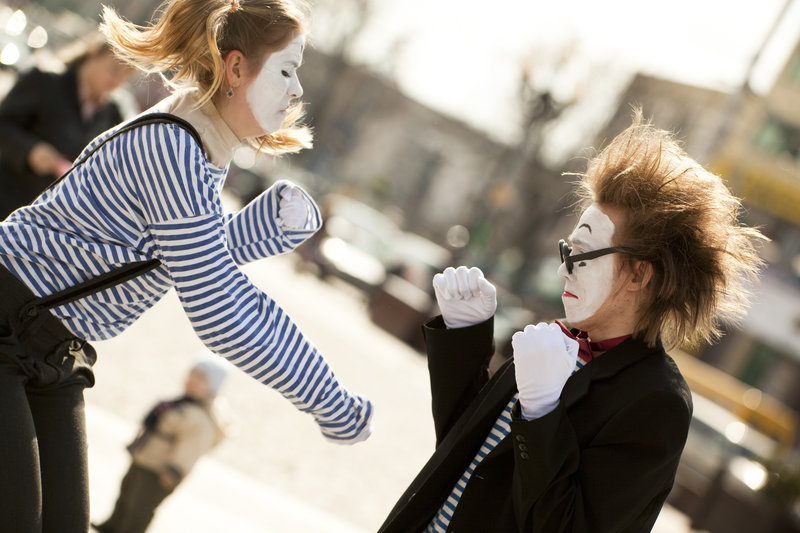 iStockphoto.com/Alex Potemkin
Family events in Edmonton are plentiful, and one of most popular summer celebrations is the Edmonton International Street Performers Festival (8331 104 St. N.W.). Magicians, jugglers, clowns and acrobats from around the world host outdoor performances during this multiday festival.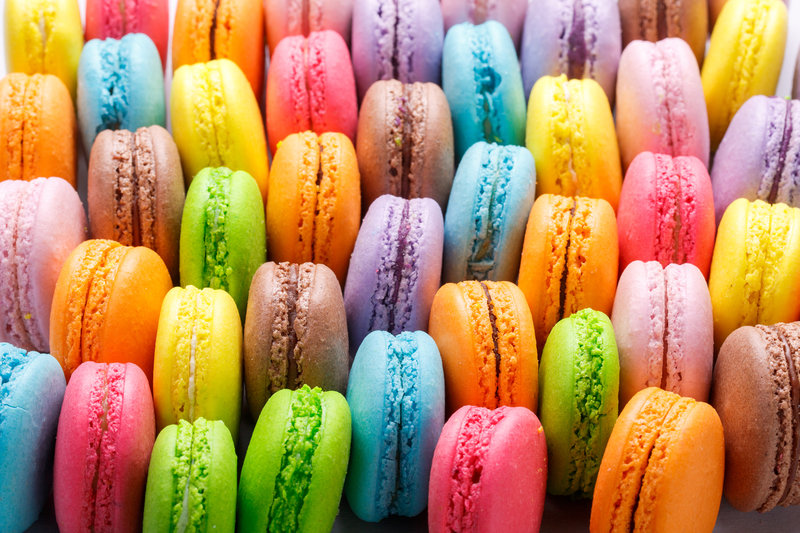 iStockphoto.com/shcherbak volodymyr
Reward well-behaved travelers with a sweet treat from Duchess Bake Shop (10718 124 St.), a small French-inspired bakery that serves up made-from-scratch macarons, meringues, croissants and other delicacies. The popular shop draws crowds from far and wide; among its most renowned patrons is Canadian Prime Minister Justin Trudeau.