The Venice of America Nearly every enjoyable activity in Fort Lauderdale takes place al fresco and on, in, under or beside water. This might be true of most coastal destinations, but what sets Fort Lauderdale apart is its extensive network of residential waterways—300 miles of rivers, canals and interior arteries—and the sophisticated, casual lifestyle this water culture fosters.
Things to Do in Fort Lauderdale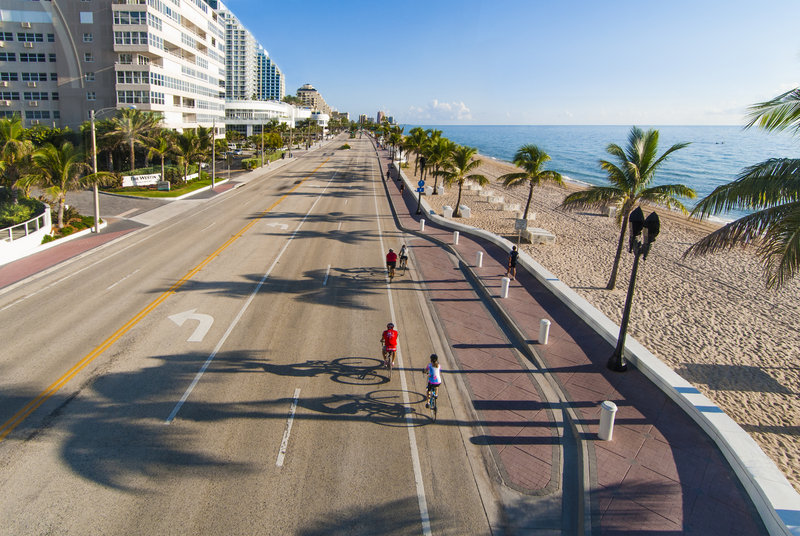 Greater Fort Lauderdale
Long a winter headquarters for yachtsmen, Fort Lauderdale boasts some 40,000 resident pleasure crafts, many of which are docked beside handsome, multimillion-dollar mansions. Yachts rival cars as a means of transportation in the self-proclaimed Venice of America, making dock-and-dine bars and nearby restaurants de rigueur. With sightseeing boats, water taxis, luxury charter yachts and even authentic Italian gondolas at their disposal, visitors, too, can navigate the city the way it was meant to be seen and find fun things to do.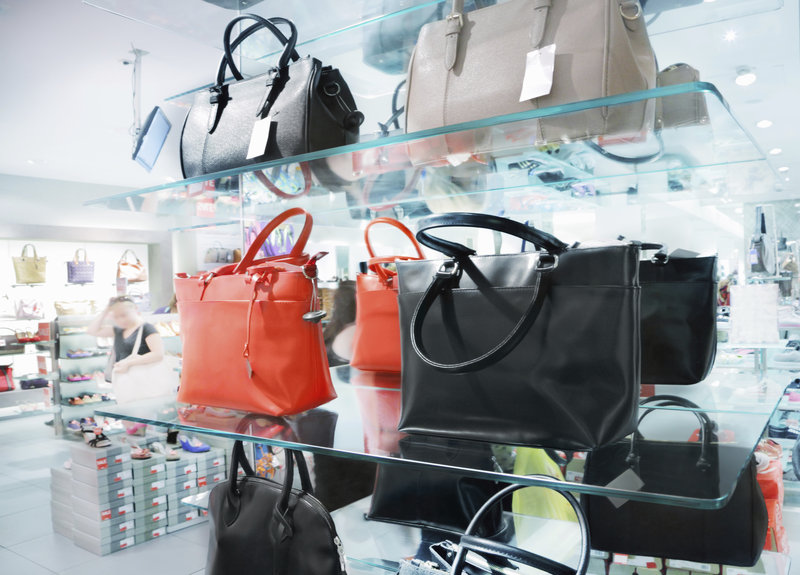 adisa/iStockphoto.com
Downtown is a bastion of sophistication, and nowhere is this more evident than Las Olas Boulevard, arguably one of South Florida's most fashionable shopping, dining and people-watching thoroughfares. Las Olas anchors a vibrant cultural district featuring multiple art and entertainment venues, top-notch attractions and other things to see.
Fort Lauderdale Luxury Travel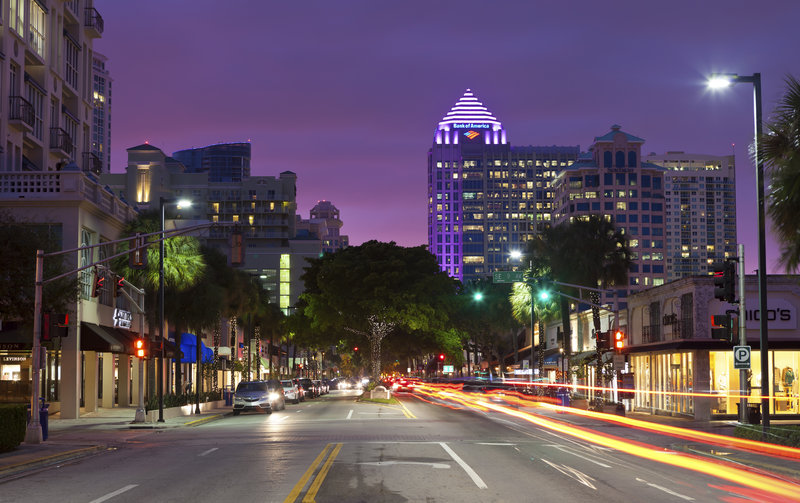 traveler1116/iStockphoto.com
Fort Lauderdale's inimitable élan spills over to its surrounds. There's upscale high-rolling at Hollywood's Seminole Hard Rock Hotel & Casino, Thoroughbred racing in Hallandale Beach, haute-couture discount shopping in Hollywood and golfing at its finest on more than 40 area courses, making this a great place for last-minute travel. But with award-winning beaches, spectacular offshore dive sites, one of the world's busiest cruise ports and an explosion of new Fort Lauderdale luxury hotels, Greater Fort Lauderdale's 23-mile coastline remains its greatest attraction.
Getting There
By CarSR A1A, US 1, Florida's Turnpike (toll), I-95 and US 441 are the major approaches to Fort Lauderdale from the north and I-75/I-595, known as Alligator Alley, is the major western approach. The roads are well-marked; the only trouble drivers might have is with US 1, variously posted as US 1 and Federal Highway. Downtown this route is known as N.E. or S.E. Sixth Avenue.
Getting Around
Street SystemThe street plan of Fort Lauderdale is a fairly simple grid. Broward Boulevard and Andrews Avenue divide the city into quadrants (N.E., S.W., etc.). Boulevards, courts, drives and streets run east and west; avenues, terraces and ways run north and south.
The speed limit is 25 mph or as posted. Do not try to follow an unfamiliar route during rush hours (7 to 9 a.m. and 4:30 to 6 p.m.) or during lunch time.
ParkingParking on downtown streets is metered; there are ample lots at rates of 75c-$1.75 per hour. Municipal parking in the beach areas costs $5-$8 per day. No parking is available along some sections of SR A1A. Parking along side streets costs 50c-$1.75 per hour. Payment by cellphone is available at most locations.