About Fort Myers Beach The town of Fort Myers Beach resides on Estero Island, a barrier island on the Gulf of Mexico and neighbor to Sanibel Island. Folksy, funky and fun, this beach town is dotted with high-rise hotels that hover over 7 miles of ivory sand beaches. Visitors to the town will tell you it's more affordable than surrounding cities, and a place where you can really let your hair down.
At the northern end of the island at San Carlos and Estero boulevards lies Times Square, a cacophony of colorful emporiums, family-friendly eateries, pubs and flip-flop-wearing, sunburned and towel-wrapped tourists having a great time. Parking is minimal, so be sure to wear comfortable shoes.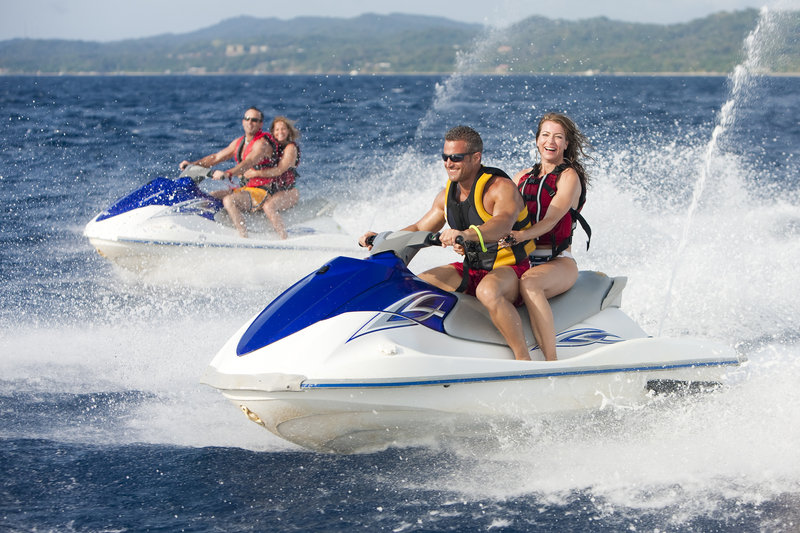 avid_creative/iStockphoto.com
Plan to partake in golf, tennis, jet skiing, parasailing or fishing during your stay. Charter a boat for a full- or half-day of fishing for flounder, trout, mullet, pompano, bluefish, snook, grouper or tarpon. If you're fishing from a pier or bridge, the catch will likely be sheepshead. For a complete list of outfitters, equipment rentals and charters, phone the Greater Fort Myers Beach Area Chamber of Commerce.
Spend some time and not a lot of cash at the parks of Fort Myers Beach. At Lynn Hall Memorial Park, north of Matanzas Pass Bridge, have a picnic on the public beach (or make use of the on-site shelters and grills), watch the kids frolic on the playground, and learn about local flora and fauna at a nature kiosk. Next to the park is the 560-foot-long public fishing pier, a popular hangout for anglers, dolphins, pelicans and sea gulls.
Covering the north end of Estero Island, Bowditch Point Park's 17 acres are part beach, part nature preserve and face both the Gulf of Mexico and the bay of Matanzas Pass. This combination lends itself to a range of outdoor fun: Walk on a nature trail or in a butterfly garden, watch the sunset from the park's amphitheater-style seating, spot local birds in the preserve, splash around in the gulf or bay and dive into your picnic basket in a shaded area complete with tables and grills.
Mangrove trees, sabal palms and a live oak hammock are just a few of nature's works that fill the 60-acre Matanzas Pass Wilderness Preserve, 1 mile south of the Matanzas Pass Bridge on Bay Road. Further south is Lovers Key State Park with beaches, bicycle trails and bicycle and watercraft rentals. A free tram (with park admission) is provided; phone (239) 463-4588.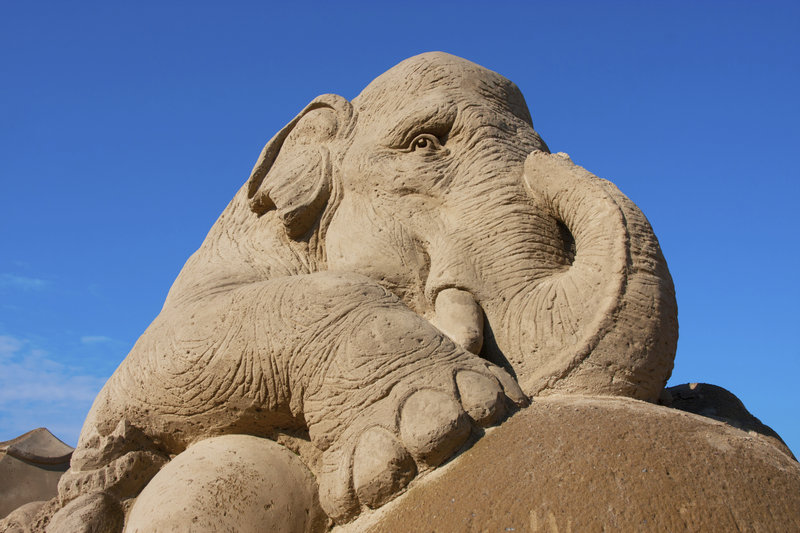 daniela_k/iStockphoto.com
In November more than 1,000 tons of sand transforms Fort Myers Beach into a gallery of sculptures created by master sand artists from around the world at the American Sand Sculpting Championship . The championship features masters solo and doubles divisions, and the Advanced Amateur State Championships. An amateur competition, the Quick Sand speed sand sculpting competition, sand sculpting lessons and demonstrations, chainsaw art, the Sand Vendor Village, musical entertainment and children's activities also are offered.
Ready to see more of Florida? Climb aboard a catamaran provided by Key West Express , a ferry service that offers 3.5-hour high-speed trips to Key West for a fee. The ferry operates daily Jan.-May; Thurs.-Mon., rest of year (weather permitting); phone (888) 539-2628.
Visitor Centers Greater Fort Myers Beach Area Chamber of Commerce 1661 Estero Blvd. Suite 8 Fort Myers Beach, FL 33931. Phone:(239)454-7500
ShoppingFort Myers Beach may not be a mecca for shopaholics, but there are plenty of souvenir and gift shops as well as more distinctive options. Once you've selected a magnet for Grandma or a conch shell for Uncle Bob, peruse the nautical-themed décor at Salty Dog Gallery & Gifts (1901 Estero Blvd., (239) 463-9900); inhale the complex fragrance of cigars at The Cigar Hut (1172 Estero Blvd., (239) 765-5550); or feast your eyes on the rainbow of art, jewelry and casual fashions at Local Color (1021-B Estero Blvd., (239) 463-9199).