Nightlife in Fort LauderdaleFort Lauderdale became spring break headquarters following the popularity of the 1960 film "Where the Boys Are," and the Elbo Room, featured in the film, became party central. Though the spring breakers have moved on to other sun-soaked beach locales, the Elbo Room, at 241 S. Fort Lauderdale Beach Blvd., remains as popular as ever. The raucous bar is a local institution, a landmark that is home to a seemingly never-ending party and fun things to do with friends. This unpretentious double-decked hangout on the corner of Las Olas Boulevard and the ocean is still packed with sunbaked revelers—bare-chested guys and girls in bikinis—soaking up cheap beer while enjoying music and million-dollar ocean views. Be forewarned, though: The bar accepts cash only. Phone (954) 463-4615.
Places to Go
In addition to the Elbo Room, the strip of oceanfront SR A1A between Las Olas and Sunrise boulevards has a concentration of souvenir shops, restaurants nearby and more clubs. You can shop, eat and party without moving your car. One such emporium is The Gallery at Beach Place, 17 S. Fort Lauderdale Beach Blvd., a multilevel, Mediterranean-inspired shopping center where you can grab a new pair of sunglasses and a bite of lunch, hang around at the beach until the sun sets and return for some casual dining, live music and rum and fruit concoctions at LuLu's Bait Shack (17 S. Atlantic Blvd.), or have a frosty daiquiri or a margarita at Fat Tuesday (17 S. Fort Lauderdale Beach Blvd.). Phone LuLu's at (954) 463-7425 or Fat Tuesday at (954) 525-6090.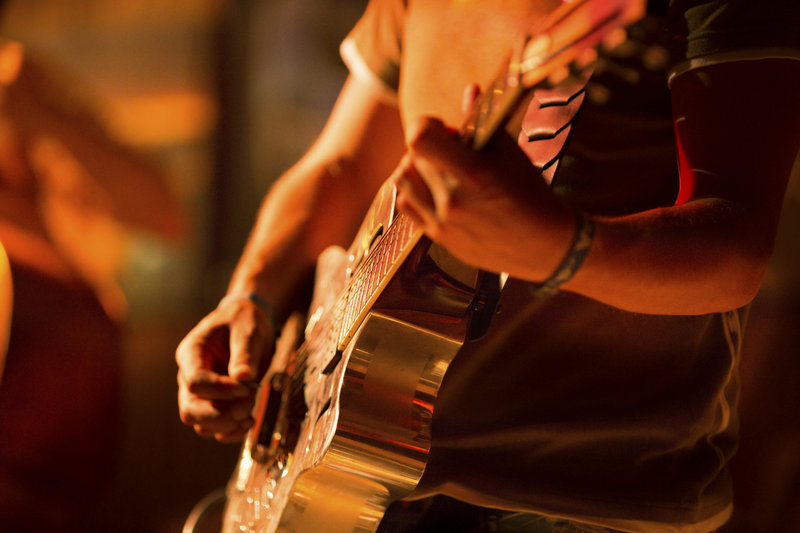 deepblue4you/iStockphoto.com
In the historic Himmarshee Village area of downtown Fort Lauderdale (part of The Riverwalk Arts & Entertainment District) is a nightlife cluster with a variety of fun things to do. A prohibition-era speakeasy atmosphere is the theme at Stache Drinking Den + Coffee Bar, 109 S.W. 2nd Ave., which provides plenty of things for couples to do. Entertainment includes live bands and DJs playing a crossover format of music from classic rock, funk, rhythm and blues, and soul to electronic, indie and tech. You can have an expert mixologist create a signature cocktail from their high-end collection of spirits or enjoy craft beer or wine. The décor features vintage furniture and mood lighting; phone (954) 449-1044.
Heading northeast are several nightspots that have a cultural focus. Check out Barrett's Sports Bar, in a neighborhood plaza at 4446 N.E. 20th Ave. This Irish-themed pub has live entertainment and flat-screen TVs tuned to your favorite game. Here's your chance to sample an Irish brew or cocktail; phone (954) 351-9371. The Culture Room, 3045 N. Federal Hwy., is a small venue that presents concerts mostly by groups playing hard rock and metal; phone (954) 564-1074.
Things for Couples to Do in Fort Lauderdale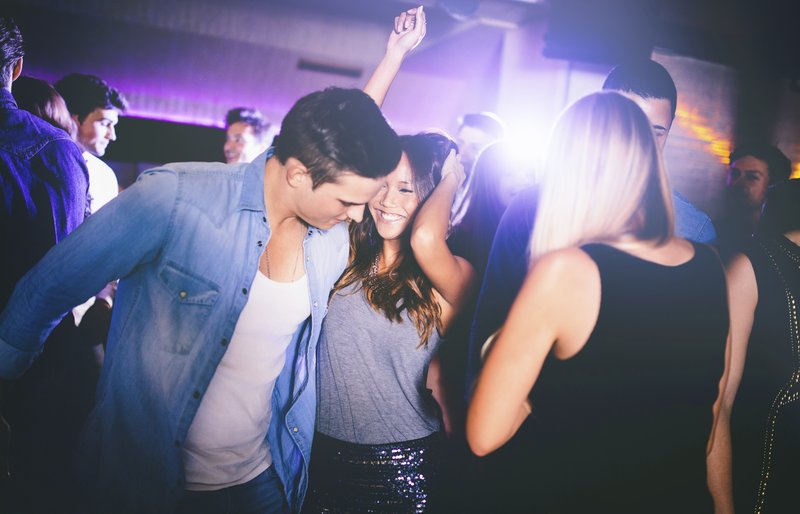 wundervisuals/iStockphoto.com
The Galleria at Fort Lauderdale is the posh location of the definitely chic Blue Martini. The lounge, on the ground level of the mall at 2432 E. Sunrise Blvd., has more than 40 martinis to choose from, including the signature blue version. Choose a seat indoors where you can enjoy live music along with your drink, or outdoors on the patio when the weather permits. Phone (954) 653-2583.
Eric Mariz
A visit to Seminole Hard Rock Hotel & Casino, just off US 441/SR 7 north of Stirling Road at 1 Seminole Way, presents more than 21,000 square feet of nightlife in nearby Hollywood. If you feel like Lady Luck is on your side, check out the slot machines and table games at the casino. Enjoy a drink in the middle of it all at the aptly named Center Bar, where you may be fortunate enough to catch a pop-up performance. If you are not a gambler, there are numerous nightclubs in addition to trendy shops and a variety of restaurants. Phone (954) 327-7625.
A fine way to end a day in Fort Lauderdale is to take an evening stroll down tree-lined Las Olas Boulevard. Let enticing aromas from some of Fort Lauderdale's best restaurants draw you in for a romantic meal. Ask for a table outside, if available. Las Olas is a top-notch spot for things for couples to do, and you'll want to be close to the action. Then stop for a nightcap or a late night snack at a food place.