Best Things to Do in Glacier National Park Hit the popular Avalanche Trail, beginning at the Trail of the Cedars, which heads over a boardwalk and through a cedar forest and gorge to reach the shores of crystal-clear Avalanche Lake, surrounded by cliffs draped in waterfalls.
Get soaked while braving the class II and III rapids on the Middle Fork of the Flathead River along a thrilling white-water rafting trip.
Take a brief hike to St. Mary Falls, where you can stand under a thundering cascade and marvel at the rainbows; accessed from the St. Mary pullout along Going-to-the-Sun Road, the trail continues to Virginia Falls.
Hop aboard a classic wooden boat and cruise the waters of one of five lakes courtesy of Glacier Park Boat Co. ; bring a camera to capture stunning vistas amid snowcapped peaks.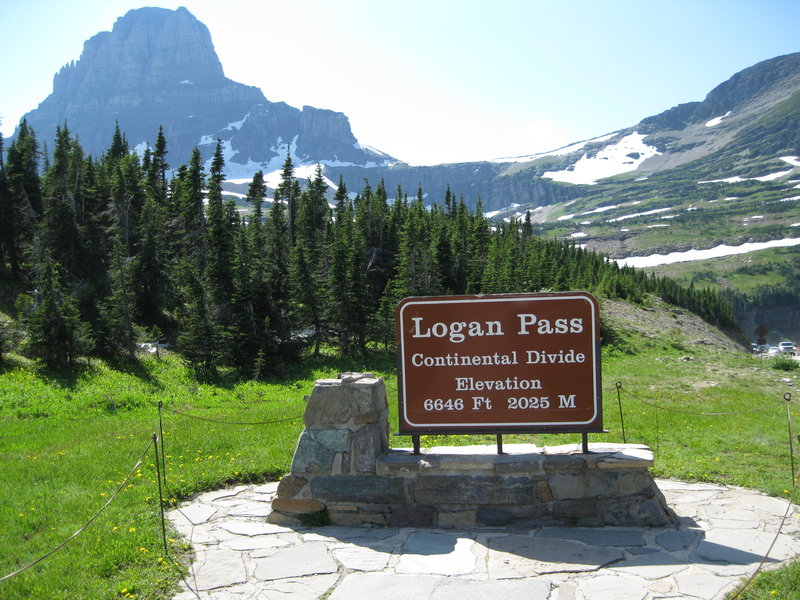 AAA/Frank Swanson
Opt for an evening ascent over 6,646-foot Logan Pass to catch the sunset, which stretches across the Montana sky in watercolor hues of pink, purple, yellow and orange.
Drive yourself or take a bus tour along Going-to-the-Sun Road ; one of the best drives in the country and one of the top things to do in Glacier National Park, it twists around cliffs and affords insanely spectacular views as it crosses the Continental Divide.
Tour the snow-cloaked backcountry on cross-country skis or snowshoes via the Upper McDonald Creek Trail, affording views of McDonald Creek and McDonald Valley.
Visit the Swiss-style Many Glacier Hotel and spot bears, bull moose and bighorn sheep along the Iceberg Lake Trail while exploring the Many Glacier Region in the park's northeast section.
Rent a kayak, rowboat or canoe and ply the waters of Lake McDonald , the largest of the park's more than 750 lakes, which is surrounded by scenic, towering peaks.
Stop at the Jackson Glacier Overlook (on the Going-to-the-Sun Road between Logan Pass and St. Mary) to view the giant, frosty mountain looming from the roadway.