The Newport of the South If Newport, R.I., was the summer retreat for the Gilded Age elite, Jekyll Island , Ga., was its winter counterpart. In 1886, a syndicate of 53 investors including Edwin Gould, Henry Hyde, J.P. Morgan, Joseph Pulitzer and William K. Vanderbilt formed the Jekyll Island Club and purchased the 5,700-acre island for use as a private hunting reserve and family destination.
An elegant Queen Anne-style clubhouse, now the Jekyll Island Club Resort , dominates a 240-acre compound featuring oversize residential cottages, an infirmary, a chapel with a Tiffany window, servants' dormitories, service buildings, indoor tennis courts, boarding stables and a wharf where the world's sleekest yachts docked during the club's heyday. More than 30 structures make up the Jekyll Island Historic District, a national landmark documenting America's highest social order at leisure from 1888 until the club convened for the last time in 1942.
A few club members built private homes the size of modest mansions, some as large as 12,000 square feet with up to 25 rooms. One of the most opulent was Crane Cottage, an Italianate villa with 17 bathrooms built in 1917 by Richard T. Crane Jr., owner of a Chicago plumbing fixtures business. Cherokee Cottage, another stately villa, dates to 1907. Its first occupant was Dr. George F. Shrady, a leading New York surgeon and father-in-law of railroad executive Edwin Gould. With a total of 23 guest rooms, both villas serve as extensions of the hotel. Additional rooms are available in Sans Souci, a converted 1896 apartment building touted as the country's first condominium.
All that remains of Edwin Gould's Chicota Cottage is the foundation and a tragic story. Consumed with grief after their oldest son died in a Jekyll hunting accident in 1917, Gould and his wife left the colony and never returned; Chicota was eventually razed. Gould's youngest son owned Villa Marianna, a Spanish-influenced cottage constructed in 1928, the same year Jekyll Island Club president Walter Jennings built nearby Villa Ospo.
Indian Mound is one of the earliest cottages and one of the few with original furnishings. Believing that a berm on the lawn was archeologically significant—a theory that was later disproved—Standard Oil Co. tycoon William Rockefeller renamed the 1892 cottage on purchasing it from industrialist Gordon McKay in 1904.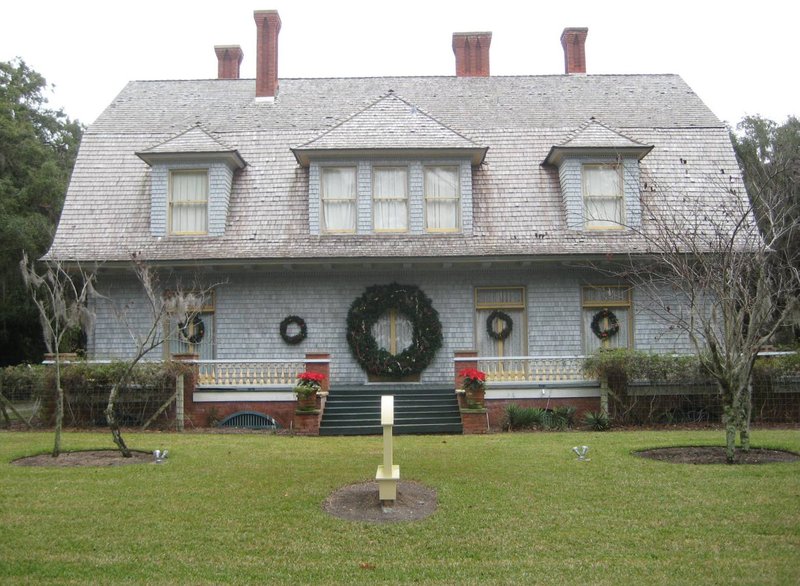 AAA/Inspector 43
Henry Kirke Porter's Mistletoe Cottage was built around 1900, at which time Porter was president of a Pittsburgh machine works specializing in light locomotives; he went on to become a congressional representative. The Dutch colonial house is a showcase for more than 100 works by renowned sculptor Rosario Russell Fiore, who created many of the pieces while living on Jekyll Island 1967-94.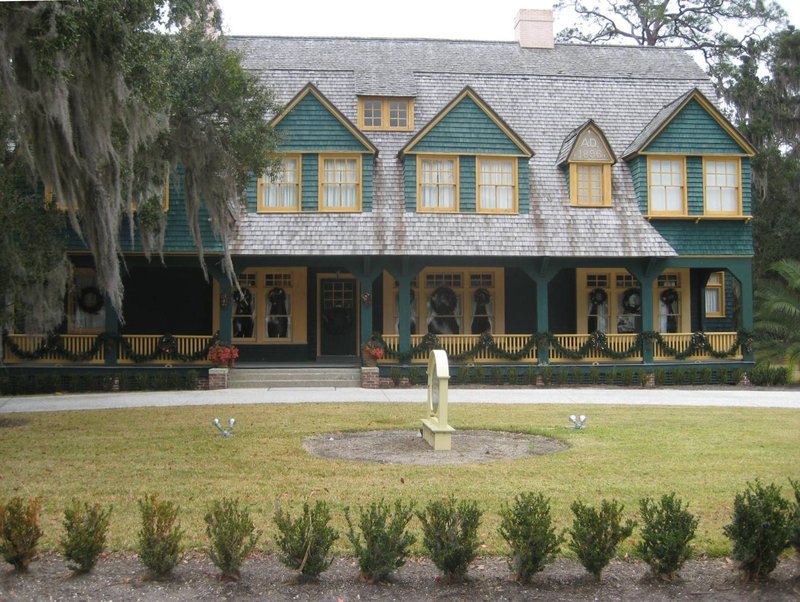 AAA/Inspector 43
Moss Cottage was the retreat of Atlantic and Pacific Tea Co. president George Macy, while lumber mogul Frank Goodyear occupied nearby Goodyear Cottage, a Georgian-style stucco structure now housing art exhibits and other things to see by the Jekyll Island Arts Association.
The Passport to the Century Tour offered by Jekyll Island Historic Tours departs from the Jekyll Island Museum.