Stand in Awe of Nature's Masterpiece Writers can be forgiven for going overboard when describing a mile-deep, 277-mile-long gash in the earth with some of the planet's oldest rocks on display like a big, beautiful geologic layer cake. Awe-inspiring. Amazing. Breathtaking. The list of clichés goes on. Some 5 million people a year step up to the edge of this natural wonder, and when they first lay eyes on it, even those with a Rhodes Scholar's vocabulary can only muster words like "wow" and "awesome." This is as it should be. This ain't no fairytale European castle. The Grand Canyon is Mother Nature showing you she's boss.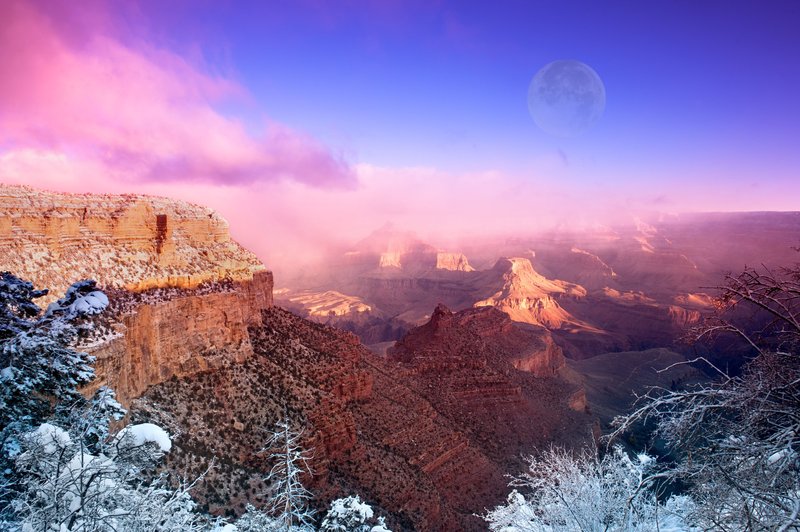 123RF.com/Joe Belanger
Established in 1919, the national park has two main visitor areas: Grand Canyon National Park - South Rim and Grand Canyon National Park - North Rim . They offer quite different experiences and things to see. A majority of visitors opt for the South Rim, which is closer to big cities like Phoenix, Las Vegas and Los Angeles. It's also where you'll find the widest variety of tourist facilities (hotels, restaurants and shops) and guided tour outfitters. As for the canyon views, the iconic vistas from the South Rim are most often what you see in calendars and coffee table books. All of this adds up to big crowds in peak summer season.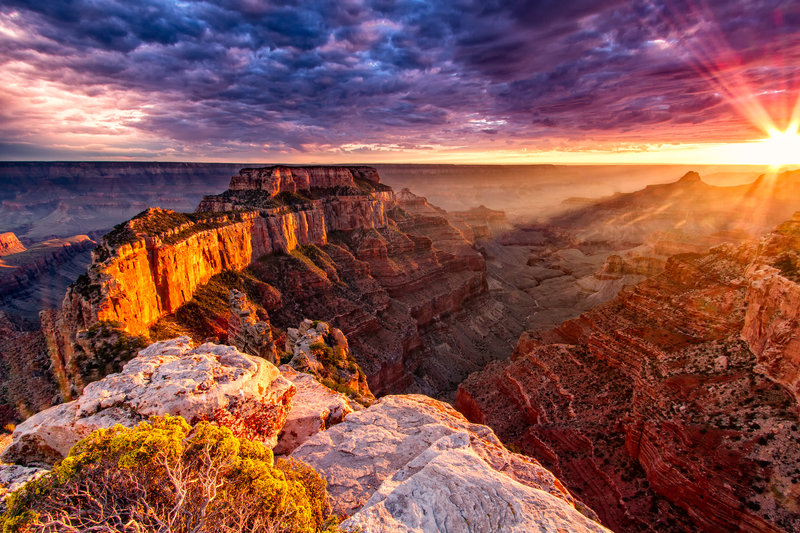 Shutterstock.com/Erik Harrison
If you're after a somewhat quieter visit and are game for a longer drive, the North Rim is your place. At 8,200 feet, the elevation here is about 1,000 feet higher than its southern counterpart. Summer temps are a bit cooler and heavy snow closes the North Rim access road in winter. There's only one hotel, a campground and a sprinkling of places to eat. But the canyon views are no less impressive. No matter which rim you choose, be sure to seek out a solitary spot where you can escape the hubbub and quietly soak in one of nature's masterpieces.