Honolulu Sports and RecreationSwimming, surfing, snorkeling and sailing focus, of course, on the beaches, of which Waikīkī Beach is primary. Beginning at Kūhiō Beach, just diamondhead (east) of Kapahulu Avenue, it runs the length of the peninsula to the Hilton Hawaiian Village Waikīkī Beach Resort.
Waikīkī is one of the safest beaches on the island, with lifeguards overseeing the activities and beachboys coaching surfing or taking passengers out to run the breakers in an outrigger canoe. Surfboards also can be rented without an instructor. Concessions often are connected with the hotel facing that strip of beach.
Sailing is a good way to see the island. Sail Blue Hawaii, (808) 347-0235, offers charters, instruction and cruises. Honolulu is also a center for hang gliding.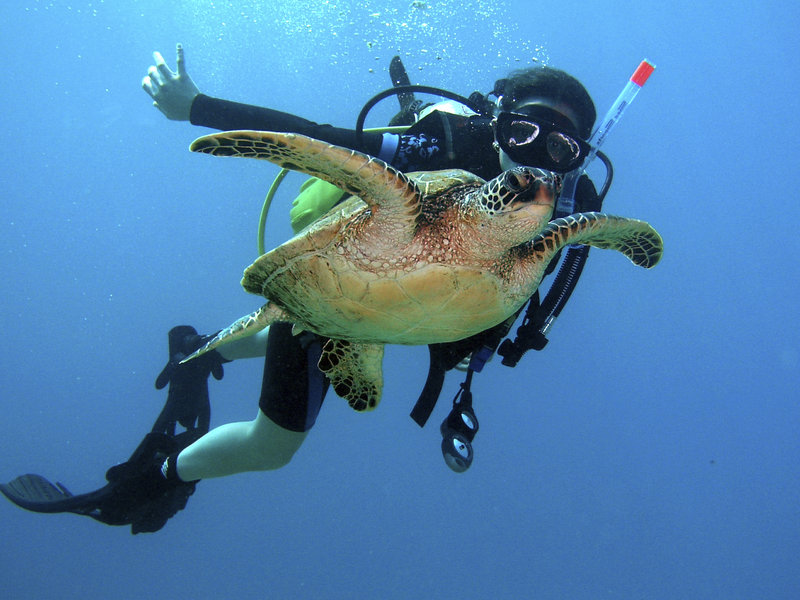 EvanH/iStockphoto.com
Scuba diving and snorkeling are particularly rewarding in O'ahu's clear waters. Equipment can be rented by divers who have a certification card, or instruction can be taken at one of several dive shops. Hawaiian Diving Adventures, (808) 232-3193, offers both scuba diving and snorkeling trips.
Deep-sea fishing is excellent, particularly during the marlin and tuna runs in late spring and summer. Boats can be chartered for a full or half-day at Kewalo Basin at the foot of Ward Street. One company that offers fishing charters is SportFish Hawai'i, (877) 388-1376.
Foremost among nonaquatic sports in Honolulu is jogging. It would seem from the number of entrants in the Honolulu Marathon (roughly 30,000) that almost everyone does it. One heavily frequented route encircles Kapi'olani Regional Park; you can learn of others by visiting one of the many shops that cater to runners' needs.
Hiking also is possible within sight of the city; trails traverse Round Top Forest Reserve. Certain trails, particularly those in areas farther from the city, might be frequented by undesirables. Prospective hikers should first obtain information about safety and trail conditions, and trail maps from the Division of Forestry and Wildlife, 1151 Punchbowl St., Room 325, Honolulu, HI 96813; phone (808) 587-0166. Free park information brochures can be obtained from the Division of State Parks, P.O. Box 621, Honolulu, HI 96809; phone (808) 587-0300.
Touring the island on a bicycle or taking a short ride through Waikīkī can be a rewarding experience. Horseback riding can be enjoyed at Kualoa Ranch & Private Nature Reserve, (808) 237-7321.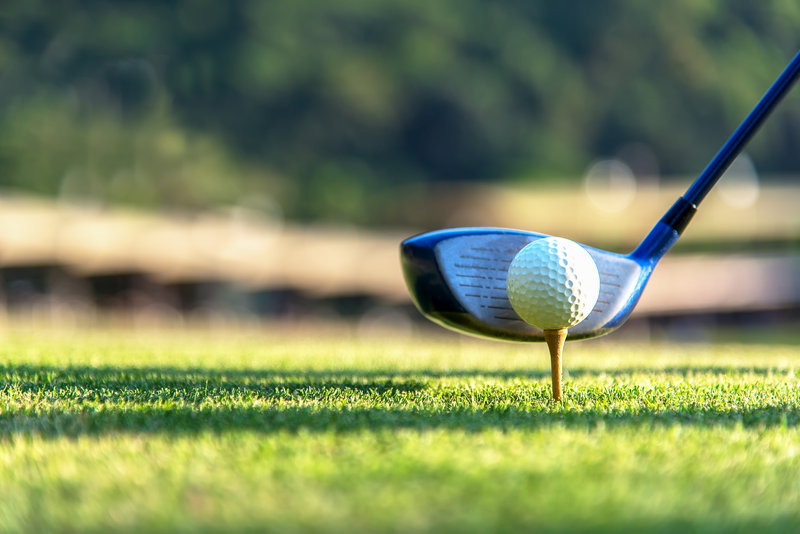 iStockphoto.com/Wand_Prapan
Golf is both pleasant and challenging on O'ahu's numerous courses. While some are open only to club members, others are open to visitors by agreement with their hotel. Of the public courses, Ala Wai is the closest and therefore has the longest wait to tee off; Hawai'i Kai and Olomana also are popular.
College and high school athletes play baseball, football and basketball in the Neal S. Blaisdell Center, the Aloha Stadium or The University of Hawai'i at Mānoa's Les Murakami Stadium. Sports events and schedules appear in the daily newspapers.