What to Do in Honolulu Looking for fun places to go? Brave the crowds on narrow, 2-mile-long Waikīkī Beach and spread a towel on your little sliver of sand in preparation for catching some serious rays. Admire the surfers waiting for the perfect wave, and pay tribute to Duke Kahanamoku—the Honolulu native who popularized the sport of surfing in the early 20th century—by placing a lei on his statue.
A must-see for every vacation is Pearl Harbor. Stand on the deck of the USS Arizona Memorial (1 Arizona Memorial Pl.) and reflect upon the events of Dec. 7, 1941, when Japanese bombers sank the ship, killing 1,177 sailors and propelling the United States into World War II. Recall other important aspects of that war at two nearby monuments: The Battleship Missouri Memorial (63 Cowpens St.) preserves the "Mighty Mo," on whose deck Japan signed the treaty ending the war, and the USS Bowfin Submarine Museum & Park (11 Arizona Memorial Dr.) honors the "silent service" and the crews who served valiantly on those underwater vessels.
Suit up with fins, a mask and a snorkel—all of which you can rent on the cheap from nearby vendors—and swim with colorful tropical fish in Hānauma Bay; the shallow waters are especially appealing to newbie snorkelers.
Lace up your sneakers (or hiking boots) and trek to the 761-foot summit of Diamond Head State Monument (Diamond Head Rd. & 18th Ave.), where you'll be treated to spectacular 360-degree vistas of Waikīkī. The hike is very steep and you'll need to bring water and sun protection, but the breathtaking views make the effort worthwhile, and this is one of the best fun things to do with friends.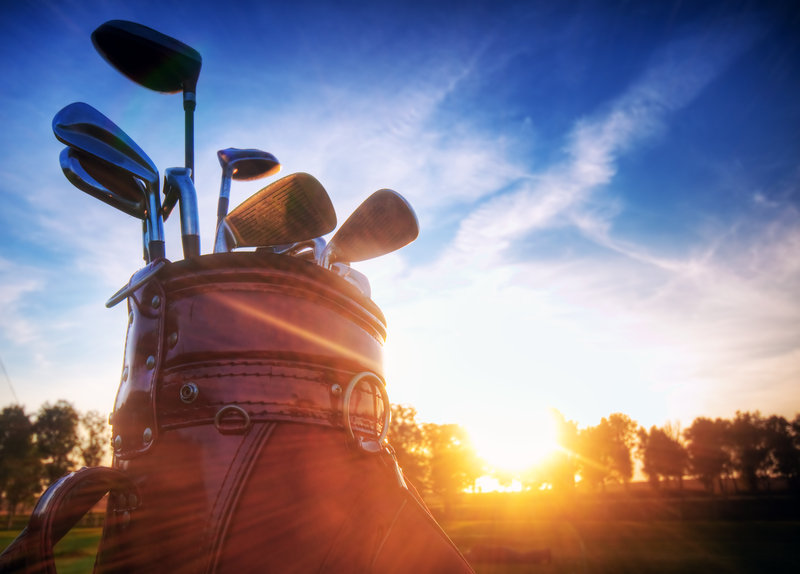 Shutterstock.com/PHOTOCREO Michal Bednarek
Play a round at Ko Olina Golf Club (92-1220 Aliinui Dr.) in Kapolei, a scenic course distinguished by its 12th hole, features a drive-through waterfall just below the elevated tee box; the challenging 18-hole course ranks high on many "best of" golfing lists.
Marvel at the surfers at Waimea Bay, who fearlessly take on waves that can reach heights of up to 30 feet. The waves are most pronounced in winter; in summer the water is much calmer and the beach is great for swimming and sunbathing, a necessity for any Hawaiian travel packages.
Taste unusual foods at nearby restaurants and browse the open-air Aloha Stadium Swap Meet & Marketplace (99-500 Salt Lake Blvd.). On the grounds of Aloha Stadium on Wednesday, Saturday and Sunday, more than 400 vendors gather to sell an array of eclectic goods.
Follow the Mānoa Falls Trail (3737 Manoa Rd.), an easy 1.6-mile round-trip hike that traces Waihī Stream and winds through a bamboo forest and a verdant rain forest en route to the scenic falls. Choose your footwear carefully, as the trail can be muddy and rocky.
Haggle for bargains in Chinatown, where you can find beautiful calligraphy, pungent spices, gold jewelry, handmade lei and many places to eat. See what's fresh at a produce, fish or meat market; find colorful trinkets in a souvenir shop; satiate your sweet tooth at a bakery; or treat yourself to some dim sum as you immerse yourself in the cultural traditions of not just China but also Vietnam, Japan, Korea, the Philippines, Thailand and Laos.
Scan the impressive panorama of the windward side of O'ahu from the Nu'uanu Pali State Wayside —just be sure to hold on tight to your belongings. On exceptionally windy days the trade winds are so strong you can actually lean against them.