Indianapolis NightlifeWhether you're in the mood for a local brew or a live performance, Indianapolis offers no shortage of things to do after dark.
Plan to check out a few landmark spots near city center, including the swanky 1933 Lounge, upstairs at St. Elmo Steak House , 127 S. Illinois St. The restaurant's famous shrimp cocktail dish (aka the "Patron Saint of Clear Sinuses") will put hair on your chest. Phone (317) 635-0636.
Downtown nightlife is centered on Meridian Street (between Lucas Oil Stadium and Monument Circle) and ramps up on weekends, when the convention crowd comes out in full force. Live blues every night of the week is the standard at Slippery Noodle Inn, 372 S. Meridian St., one of the oldest bars in the state. The historic building has a storied past; it's said to have been a brothel, a speakeasy, a stop on the Underground Railroad and even a spot for target practice for Prohibition-era gangs led by John Dillinger and Al Brady. Today, musicians take the stage nightly at 8:30 for jam sessions; phone (317) 631-6974.
Massachusetts Avenue (called Mass Ave by locals) is a bustling nightlife district located northeast of downtown; it's about a 15-minute walk or a short taxi ride from city center. We recommend a stop at Ball & Biscuit, 331 Massachusetts Ave., where the cocktails are expertly prepared and oh-so-delicious, or Bakersfield Mass Ave, 334 Massachusetts Ave., where house margaritas pack a powerful punch. Another option is the speakeasy-themed Libertine Liquor Bar , 608 Massachusetts Ave., where dressed-to-impress bartenders shake up specialty drinks. Phone (317) 636-0539 for Ball & Biscuit, (317) 635-6962 for Bakersfield or (317) 631-3333 for Libertine Liquor Bar.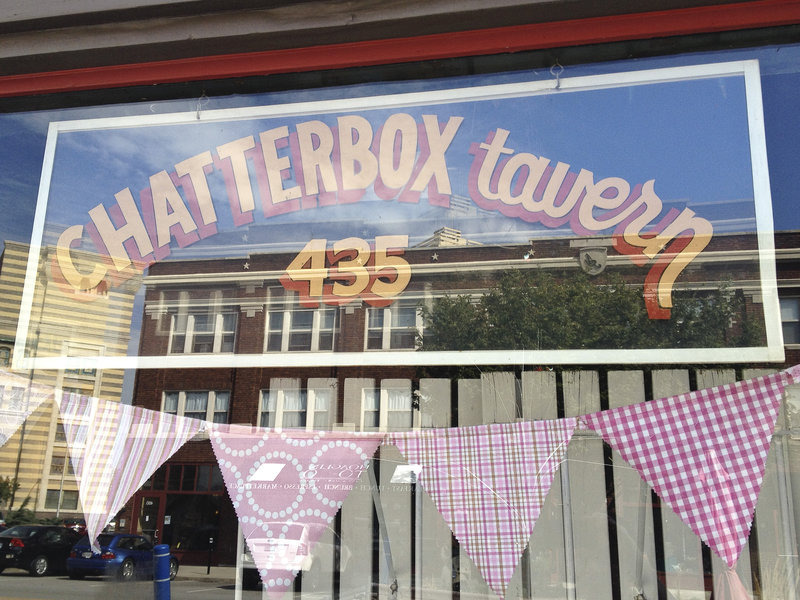 AAA/Katie Broome
Follow the sounds of saxophones to Chatterbox Jazz Club, 435 Massachusetts Ave., an intimate and divey (in a good way) venue where live jazz has been the thing for more than three decades. The music starts at 8 p.m. and is free Sunday through Thursday, with a $7 cover charge on Friday and Saturday nights; phone (317) 636-0584. All sorts of live music acts—from polka bands to acoustic rock—take the stage at Rathskeller, 401 E. Michigan St., which has a lively outdoor area and an extensive beer list; phone (317) 636-0396.
Southeast of downtown is Fountain Square, an up-and-coming cultural district with an artsy, retro vibe. Grab a drink at one of the local watering holes; we recommend The Brass Ring Lounge, 1245 Shelby St., with sophisticated drinks and outdoor bocce courts, or Thunderbird, 1127 Shelby St., which features craft cocktails and Southern fare. Phone (317) 635-7464 for the Brass Ring Lounge, or (317) 974-9580 for Thunderbird. Once you're fueled up, check out the latest indie bands at Radio Radio, 1119 Prospect St., or catch a burlesque show at White Rabbit Cabaret, 1116 Prospect St. Phone (317) 955-0995 for Radio Radio, or (317) 686-9550 for White Rabbit Cabaret.
Less than a 20-minute drive north of downtown is Broad Ripple Village, a fun and funky district that's popular with the college-age crowd. Originally opened as a movie theater in 1938, The Vogue, 6259 N. College Ave., is now a nightclub and music venue; phone (317) 259-7029. A little more relaxed is The Jazz Kitchen, 5377 N. College Ave., where live performances entertain an older audience most nights of the week. Reservations are recommended for The Jazz Kitchen, as the venue fills up quickly; phone (317) 253-4900. Enjoy brews on the outdoor patio at Broad Ripple Brewpub, 842 E. 65th St., a cozy neighborhood bar with a family-friendly atmosphere; phone (317) 253-2739.
Note: NUVO, a free alternative newsweekly that comes out on Wednesdays, has extensive arts and entertainment listings and is available all over town.