Natural Beauty and Old West Flavor What exactly is Jackson Hole? It's a 50-mile-long valley, not to be confused with the town of Jackson tucked at the southeastern end. It's also somewhat confounding when folks say "Jackson Hole" when referring to Jackson Hole Mountain Resort, thrill center for downhill skiers. Early fur trappers named the pristine setting for David Jackson, one of their own—and, as for the "hole"—that's what settlers called a valley in the 1800s.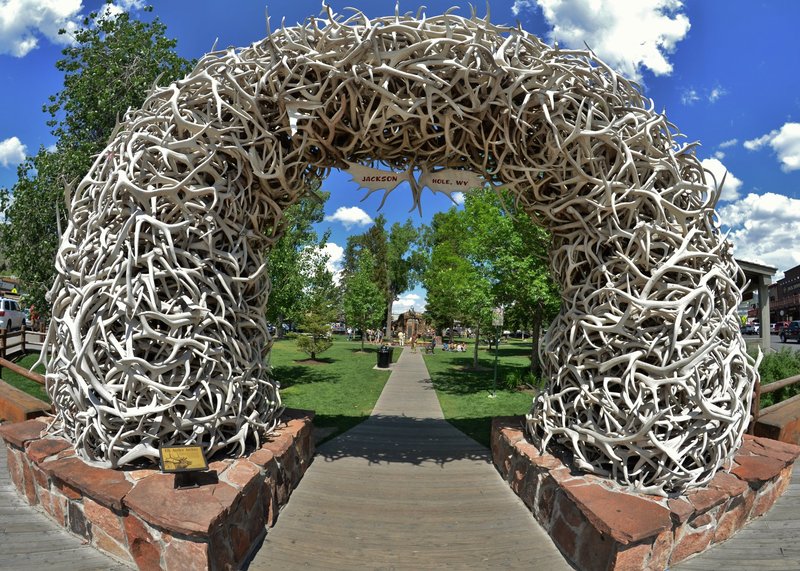 flickr/dw_ross
It's not only the name that intrigues. The area retains an Old West flavor reminiscent of the early days. You can imagine cowboys, ranchers and big game hunters on foot or horseback, journeying through this wide-open space, cooking supper on a roaring fire and making camp for the night. They picked their way through what is now Grand Teton National Park, an alpine wonderland of towering, snow-crested peaks. Eventually, they stocked up on provisions in the bustling town of Jackson, where shops with designer duds and modern-day restaurants and watering holes now stand in place of the jail, playhouse and saloons.
AAA
Today, a pioneer spirit prevails as skiers fly down daring runs, hikers risk high-altitude trails and rafters tackle rushing rapids. After their adventures, they can linger in upscale bistros amid the historic buildings, wooden sidewalks and elk-antler arches of Jackson's town square.