What to Do in Jackson Hole Go shopping. You can hunt for outdoor gear in Teton Village , or browse specialty stores on the square in downtown Jackson for Western wear and gifts.
Don a cowboy hat and go horseback riding. Head to one of the corrals in Grand Teton National Park to take a guided trip on a horse trained to navigate mountain trails.
Get pumped up on a mountain bike. Area outfitters provide excursions that lead you past stunning terrain and cater to all ability levels.
Grab a paddle and ride the rapids. White-water rafting operators provide journeys along the Snake River guaranteed to chill and thrill.
Hike or stroll the Tetons. The park offers a wonderful assortment of trails suitable for beginning, intermediate and advanced trekkers—along the way gaze at glorious snow-capped pinnacles or luckily spy a grazing elk or bison.
Hop on a snowmobile and go touring. Guides whisk you through a winter wonderland as you experience the sensation of floating effortlessly on white powder.
Take a self-guiding walking tour of historic downtown Jackson—you can pick up a brochure at the Jackson Hole Historical Society & Museum .
Try cross-country skiing for a mellow trek through pristine woodlands, or click into a pair of downhill skis for an exhilarating mountain adventure.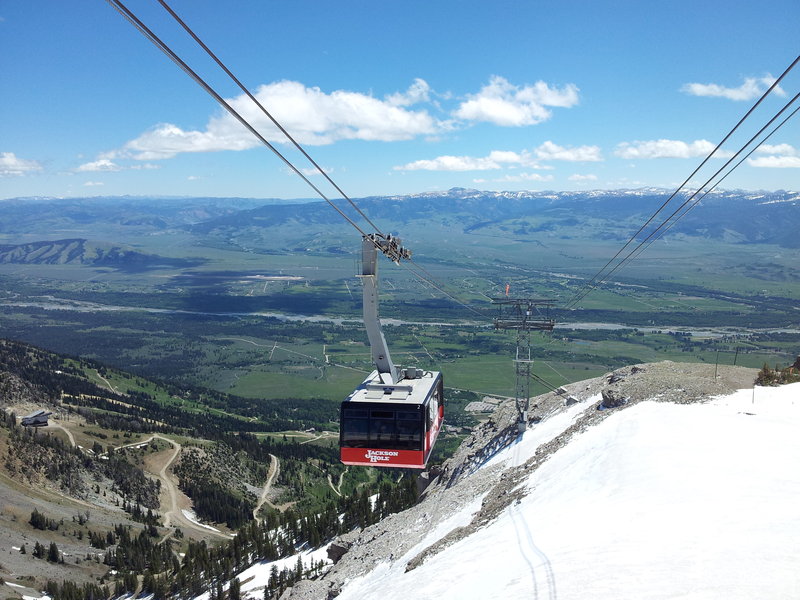 flickr/Rob Glover
Board the aerial tram at the base of Teton Village. At the end of the climb, reward yourself with a bird's-eye view of Jackson Hole Valley from your perch amid the lofty Tetons.
Attend an evening Western show and dinner for some cowboy-style grub and foot-stomping, down-home fun.