Jacksonville Sports & Recreation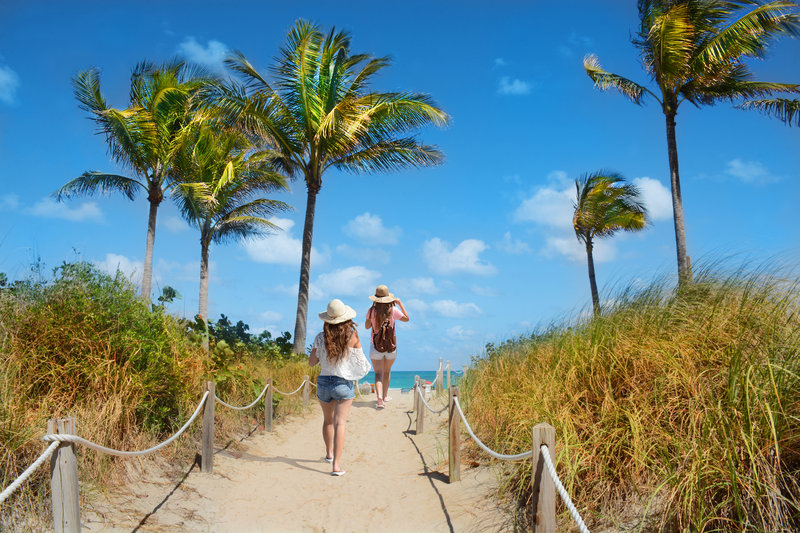 iStockphoto.com/MargaretW
Swimming is fantastic at the more than 22 miles of white sandy beaches on the intricate chain of barrier islands off the coast adjacent to Jacksonville. Just 20 miles northeast of the destination are the pristine beaches and wild natural beauty of Little Talbot Island State Park and Fort George Island Cultural State Park. The beach communities of the area—Atlantic Beach, Neptune Beach, Jacksonville Beach and, to the south, Ponte Vedra Beach—combine surf and sand with the amenities of hotels and local restaurants.
Boating is a popular pastime in the area due to Jacksonville's access to water and things to see. The city operates more than 50 public docks, the most popular ones are at the following locations: Huguenot Memorial Park, Kathryn Abbey Hanna Park, Metropolitan Park, NorthBank and SouthBank Riverwalk.
Kayaking services offer trips through the coastal salt marshes and on quiet waterways; contact Kayak Amelia/Long Island Outfitters, (904) 251-0016, or Black Creek Guides, (904) 645-7003.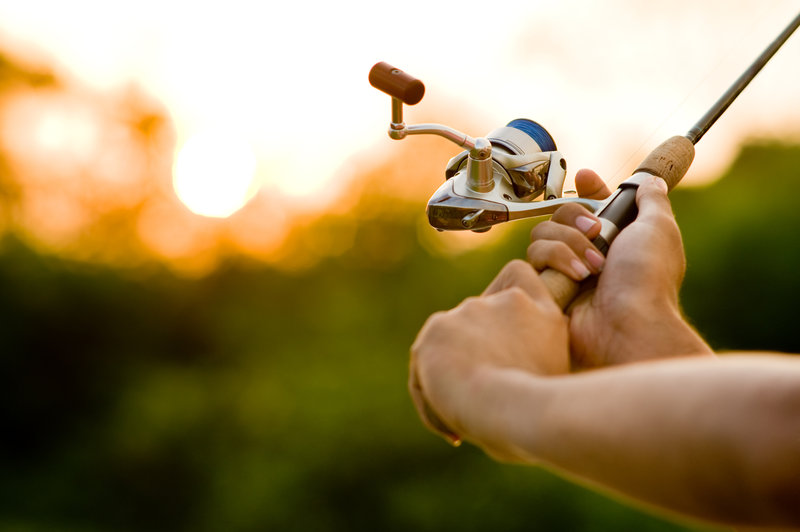 iStockphoto.com/woraput
Fishing can be enjoyed along the St. Johns River and Intracoastal Waterway and in the Atlantic Ocean. Speckled trout, striped bass, bluefish, redfish, flounder and whiting are a few of the fish frequently caught at Little Talbot Island State Park. Saltwater fishing and more than 60 acres of freshwater fishing lakes are available at Kathryn Abbey Hanna Park.
Golf and Florida's balmy climate go together perfectly, and Jacksonville offers more than 50 area golf courses. Courses include Bent Creek Golf Course at 10440 Tournament Ln., (904) 779-0800; Deerfield Lakes Golf Club at 54002 Deerfield Country Club Rd. in Callahan, (904) 879-1210; Fernandina Beach Golf Club at 2800 Bill Melton Rd., (904) 310-3175; Jacksonville Beach Golf Club at 605 S. Penman Rd., (904) 247-6184; and Windsor Parke Golf Club at 13823 Sutton Park Dr. N., phone (904) 223-4653.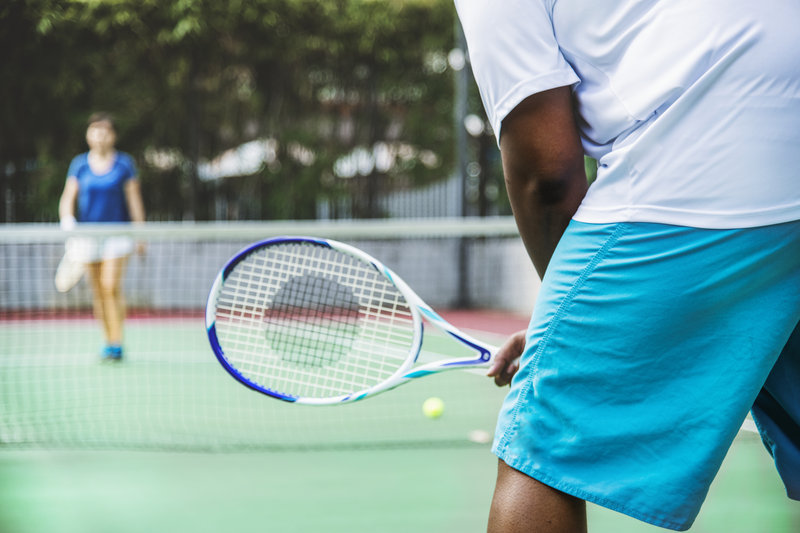 iStockphoto.com/Rawpixel
Tennis courts can be found throughout the Jacksonville area.
Hiking Numerous hiking trails and one biking path through several distinct ecological communities are at the Timucuan Ecological & Historic Preserve, 12713 Fort Caroline Rd.; phone (904) 641-7155. Three self-guiding nature trails are at the University of North Florida Wildlife Sanctuary; phone (904) 620-2998. Bird-watching is a popular pastime along the hiking trails of both Big and Little Talbot islands.
Football The Jacksonville Jaguars began their first National Football League season in 1995 and came within one game of going to the Super Bowl in their second season. The team's TIAA Bank Field is at 1 Everbank Field Dr.; phone (904) 633-2000 for ticket information.
Baseball The Jacksonville Jumbo Shrimp, play AA Southern League baseball at the Baseball Grounds of Jacksonville, 301 A Philip Randolph Blvd., in the sports complex; phone (904) 358-2846.