One Day in JacksonvilleAAA editors suggest these activities for a great short vacation experience.
Morning Start the day with an adventure at the 46,000-acre Timucuan Ecological and Historic Preserve. Spend some time hiking, biking and canoeing, or head to Fort Caroline National Memorial (12713 Fort Caroline Rd.) to experience the historical side of the preserve. A French Huguenot settlement here in 1564 led to a bloody conflict with Spain. Kingsley Plantation (11676 Palmetto Ave.) is where a formerly enslaved African — married to a slave trader — ran a large, profitable plantation before the racial laws of the United States took effect in the former Spanish territory.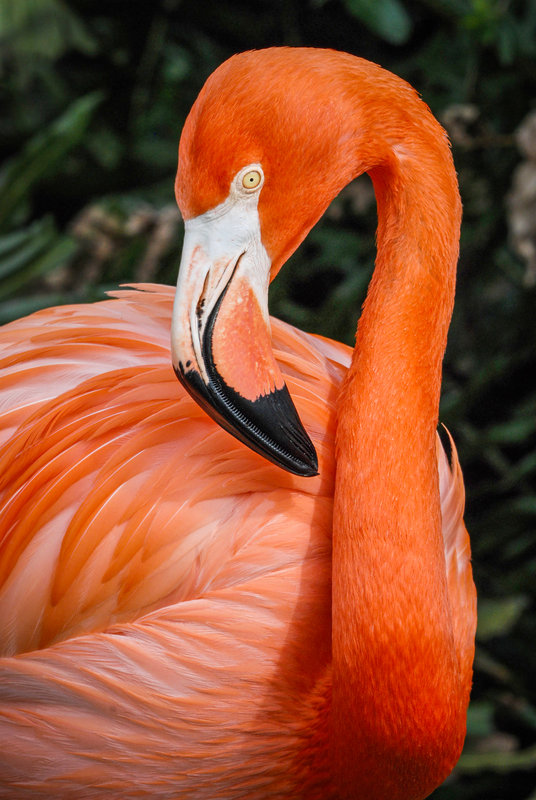 lug1/iStockphoto.com
You might see an alligator or bear at the Timucuan Ecological and Historic Preserve, but for guaranteed wildlife sightings, visit the Jacksonville Zoo and Gardens (370 Zoo Pkwy.). With a Wild Florida exhibit and exhibits of other animals from around the world, the Wildlife Carousel and a train, the park offers plenty of exhibits and activities to keep the whole family entertained.
Afternoon Hungry yet? Head toward downtown and dine at Juliette's Bistro (245 Water St.). You can get everything from syrupy sweet tea and a burger to the catch of the day.
Explore the Riverwalk by the St. Johns River, especially on a Saturday. The Riverside Arts Market, southwest of downtown, fills the space under Fuller Warren Bridge from 10-3, and offers live music and local artisans.
Investigate how your body—as well as the universe—can function and change at The Museum of Science & History (1025 Museum Cir.) and its Bryan-Gooding Planetarium. You can also take a walk on the aquatic side and see the permanent aquarium exhibit in addition to MOSH's resident animals at the Florida Naturalist's Center.
The neighborhood of San Marco features some of the best restaurants in Jacksonville, so you might want to eat early if you haven't made reservations. Try bb's restaurant + bar , which features the utterly delicious pan Asian chop chop salad among other creative salads and sandwiches. Don't miss the specialty cake. Options may change hourly!
Evening Matthew's Restaurant (2107 Hendricks Ave.) is one to book ahead. Chef Matthew Medure, who established the city's premiere dining destination, offers international cuisine and award-winning wines in an intimate setting.
The Museum of Contemporary Art Jacksonville (333 N Laura St.) has a collection of work from the '60s to today and hosts visiting exhibits. It extends its hours for Art Walk on the first Wednesday of the month and on Thursday evenings. During Art Walk, galleries, businesses and artists join the museum to showcase art and live music within a 15-block area.
On Tuesday, the Cummer Museum of Art & Gardens (829 Riverside Ave.) extends its hours. Created as a gift from an avid art collector and gardener, the facility showcases historic gardens, including a formal English Garden designed in 1910, and an art collection of 5,000 pieces.
To mix it up a little, head toward the eclectic Mossfire Grill (1537 Margaret St.) which features New American and Southwest cuisine. The local "hot spot" is named after the source of the devastating 1901 fire that burned Jacksonville: Spanish moss. On that unfortunate day, a wood stove cooking dinner sparked a fire on the platform where moss—used inside of mattresses—was drying. An estimated 2,368 buildings were burned, and most of the city had to be rebuilt.
For those wanting to make an entire night of it, head to Five Points District (1001 Park St.) in Riverside and enjoy more than a dozen bars, restaurants and local hangouts. You'll find happy hours and a burgeoning nightlife scene.
If you prefer a more relaxing evening, settle into a seat inside the European-style Jacoby Symphony Hall at the Jacksonville Performing Arts Center (300 Water St.) on the St. Johns River and listen to the dulcet sounds of the Jacksonville Symphony Orchestra.