What to Do in Kansas City When in Kansas City, try the barbecue, a time-honored KC tradition. You'll have a tough time deciding where to dine because there are so many places to choose from, so ask around. Kansas City natives are proud of their favorites, including Q39 (1000 W. 39th St.), Smokehouse Bar-B-Que (8451 N.W. Prairie View Rd.) and Fiorella's Jack Stack Barbecue (4747 Wyandotte St.).
If you're looking for fun things to do after dark, catch a jazz band or two. Warm up at The Blue Room at the American Jazz Museum (1616 E. 18th St.) or at The Phoenix (302 W. 8th St.), then head to the Mutual Musicians Foundation (1823 Highland Ave.), where things start heating up at midnight and go on until dawn.
Wander around Country Club Plaza (4750 Broadway St.), a Midwestern mecca for outdoor mall maniacs. The plaza's exquisite Spanish and Moorish architecture, highlighted by European sculptures and fountains, surrounds upscale shops, the usual mall standards (Banana Republic and the like) and popular local restaurants. If you're there during the holidays, don't miss the KCP&L Plaza Lighting Ceremony on Thanksgiving night. When the switch is thrown, more than 80 miles of twinkling lights illuminate the plaza for the season.
Drive to nearby Independence , where our 33rd president Harry S. Truman was born and raised. Visit the Harry S. Truman Presidential Library & Museum (500 US 24W) and Harry S Truman National Historic Site (219 N. Delaware St.) and stroll along the 2.7-mile-long Truman Walking Trail, Harry's favorite path, now marked with plaques featuring facts about Harry.
Check out the spectacular collection at The Nelson-Atkins Museum of Art (4525 Oak St.) and then relax on its lawn, which also happens to be the Kansas City Sculpture Park. Recline next to 18-foot-tall shuttlecocks made by artists Claes Oldenburg and Coosje van Bruggen or any of the park's 30 other sculptures.
After sunset, get into the groove at Kansas City Power & Light District, bordered by Baltimore Avenue, Grand Boulevard, 12th Street and I-670. Encompassing eight blocks of nightclubs and restaurants, the entertainment district revitalized downtown KC when it opened in 2008.
The Crossroads Arts District, just south of the downtown loop and north of Union Station, offers up art galleries galore and modern cafés, both of which double as entertainment venues depending on the night. You'll also find one-of-a-kind shops such as Retro Inferno (1500 Grand Blvd.) for midcentury-modern furniture (think "The Jetsons" or "Bewitched") and Christopher Elbow Chocolates (1819 McGee St.), nirvana for lovers of artfully designed chocolate.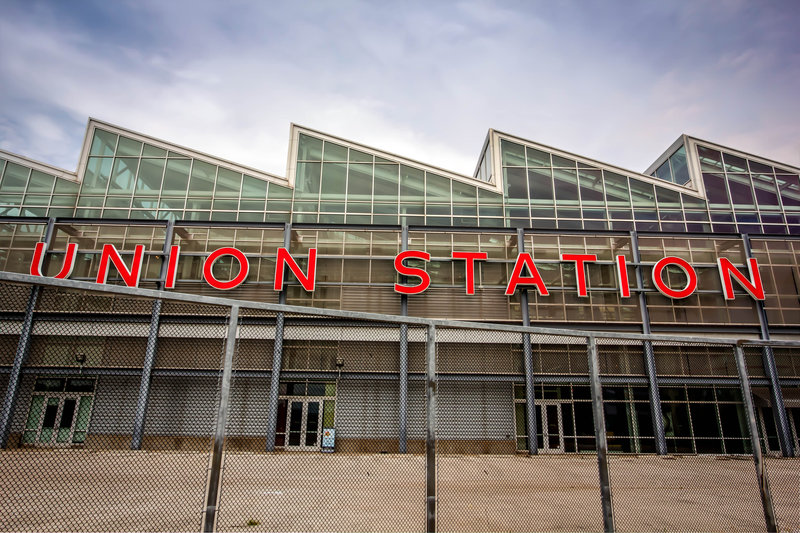 AAA/Inspector 511

Drop into Union Station (30 W. Pershing Rd.), an eye-catching Kansas City landmark built in 1914 for use as a train station. The resplendent interior of the 850,000-square-foot Beaux Arts building boasts a 6-foot-wide clock, three 3,500-pound chandeliers suspended from a 95-foot-high ceiling, marble floors and plaster ceilings. Today there's a small collection of shops and local restaurants as well as Science City (a family-oriented science museum with fun things to do with kids) and exhibits about railroad history.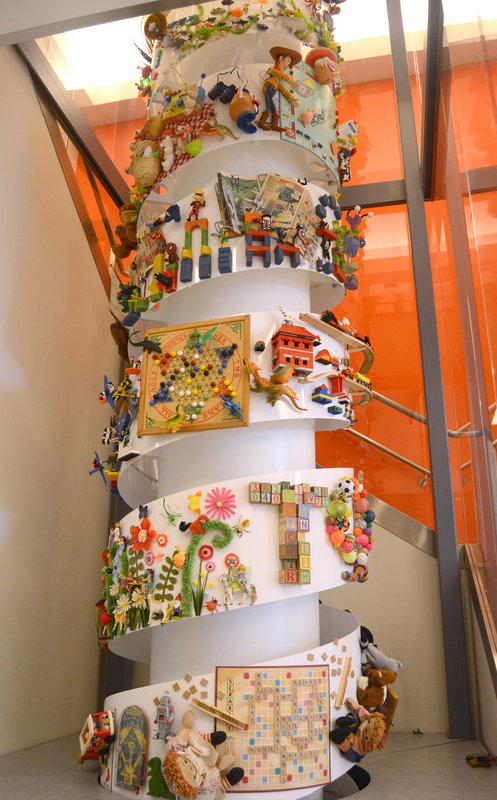 Courtesy of National Museum of Toys and Miniatures
Both children and adults will ooh and aah at the toys that fill 38 rooms at the National Museum of Toys and Miniatures (5235 Oak St.). The treasures date back to the Victorian era and include a 9-foot-tall Victorian dollhouse complete with running water, tiny glassware and ceramic pieces, cast iron cars and trains, teddy bears, dolls and toy soldiers.
For a tasty and lovely evening out, visit Trezo Mare Restaurant and Lounge (4105 N. Mulberry Dr.). The Italian-style dishes are enhanced by the fresh, handmade pasta. For a great view, get a seat on the patio that overlooks city's skyline.