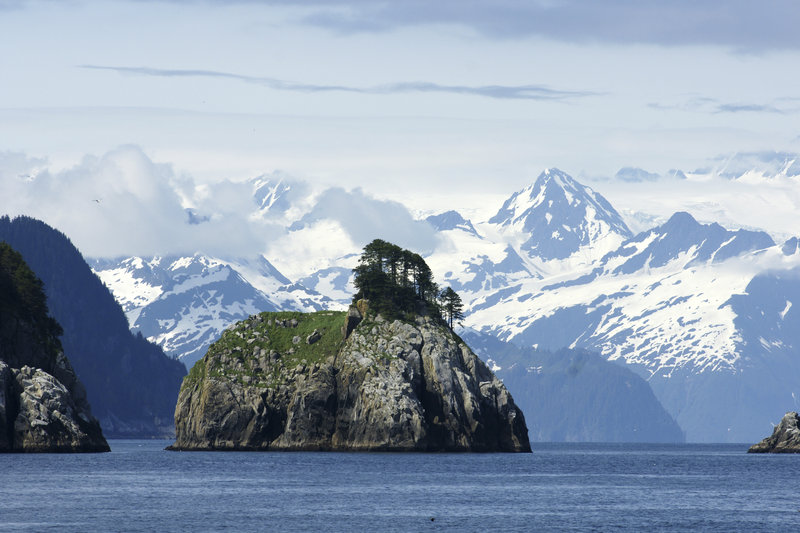 HarryKolenbrander/iStockphoto.com
Description
On the southeastern side of the Kenai Peninsula, Kenai Fjords National Park covers more than 600,000 acres. Access to the park is by private vehicle, plane or boat from Seward. Air charters also are available from other communities on the Kenai Peninsula. Scheduled bus service is available between Seward and Anchorage. Several tour companies offer trips to Exit Glacier and boat trips to the fjords.
The park encompasses a coastal mountain range that includes most of Harding Icefield, one of the four largest ice fields in the United States. A remnant of the ice age, it blankets all but the top of the Kenai Mountains. Along the coast is the rugged shoreline of the glacier-carved Kenai Fjords. Seals, porpoises, whales and sea otters are some of the 23 marine mammal species that inhabit the coastal waters.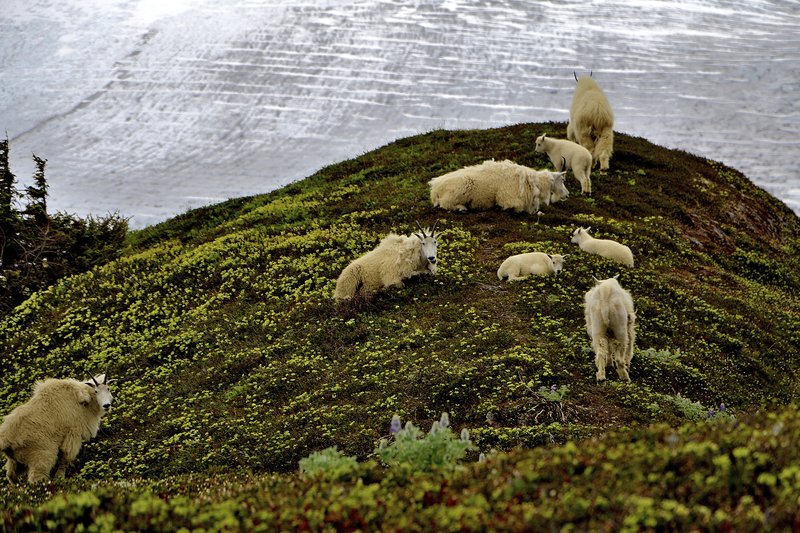 Arctos_Photography/iStockphoto.com
Exit Glacier
is the most accessible of the glaciers that flow from Harding Icefield. Three miles north of Seward via the Seward Highway and Exit Glacier Road, the glacier is reached by a .7-mile trail that begins at the Exit Glacier parking area; guided tours depart daily at 10, 2 and 4, mid-May to mid-September. A strenuous 8.2-mile round-trip journey from the base of Exit Glacier to Harding Icefield departs from the Exit Glacier Nature Center on Saturdays at 9, July through August. Bald eagles, bears, moose, mountain goats and Steller sea lions inhabit the area.
Picnicking and backcountry camping are permitted; a 12-site walk-in tent campground and three rustic cabins are available. Winter activities at Exit Glacier include skiing, snowmobiling, snowshoeing and dog sledding. Boat and air charters provide access to the coast during the summer.
Both park headquarters and a visitor center are in Seward. Park headquarters is at 500 Adams St., Suite 103, and the visitor center is at 1212 4th Ave. next to the harbormaster's office. The Exit Glacier Nature Center is inside the park at the Exit Glacier parking area. Slide shows, exhibits and information about ranger-conducted activities are available.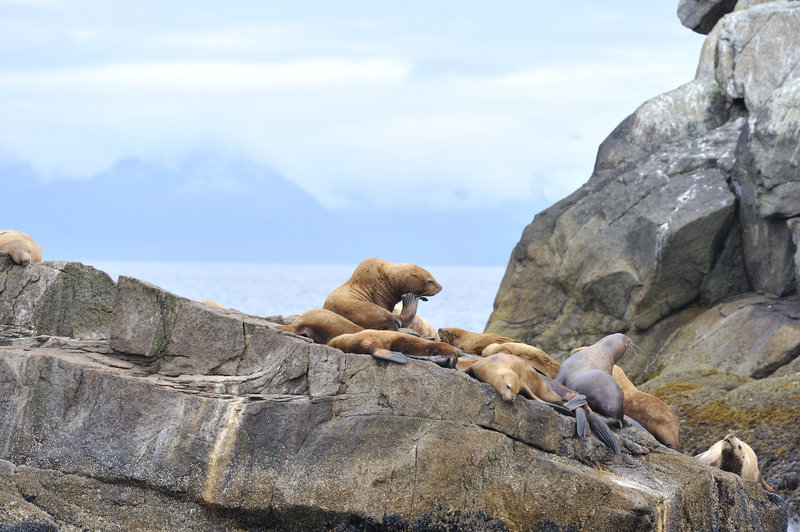 The visitor center in Seward is open daily 9-7, Memorial Day-Labor Day; Sat.-Sun. 9-5, mid- to late May. The Exit Glacier Nature Center is open daily 9-7, Memorial Day-Labor Day; 9-5, day after Labor Day to mid-Sept.; 9-4:30, mid- to late May. Admission to Exit Glacier is free. For information write the Superintendent, Kenai Fjords National Park, P.O. Box 1727, Seward, AK 99664; phone (907) 422-0535 or (907) 422-0573 for recorded information.