Chase Your Dreams in Sin City
With its neon flashin' and one-armed bandits crashin', this bright light city is bound to set your soul on fire. Gambling. Glitter. Sexy entertainment. Gourmet restaurants. Swanky shops. Nightclubs galore. It's all here in a 24/7 desert bacchanalia that on occasion makes Dionysus and his pals come off like amateurs. And when the tumblin' dice reward you with stacks of chips that are oh so nice, you'll sing "Viva Las Vegas!"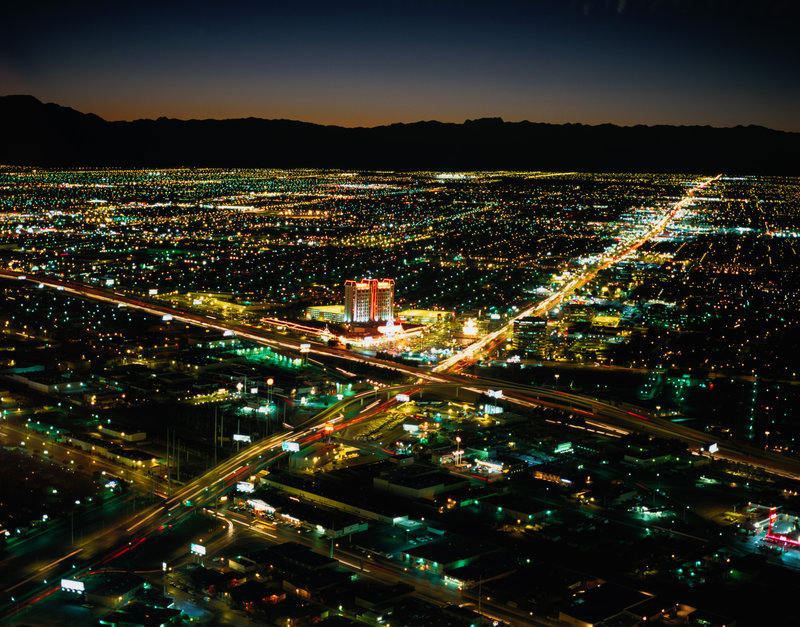 Getty Images/Robert Glusic
Vegas is constantly reinventing itself, discarding the old and donning the new. The King swivel-hipped his way out of the building long ago, of course. Liberace is gone. So are Siegfried & Roy. And the storied casinos of Sin City's '60s and '70s heyday have been dropping like flies lately. One casualty is the Riviera hotel, a favorite haunt of the Rat Pack and a filming location for movies ranging from the original "Ocean's 11" to Martin Scorsese's "Casino." After a 60-year run the hotel closed its doors for good in 2015 to make way for a future expansion of the Las Vegas Convention Center.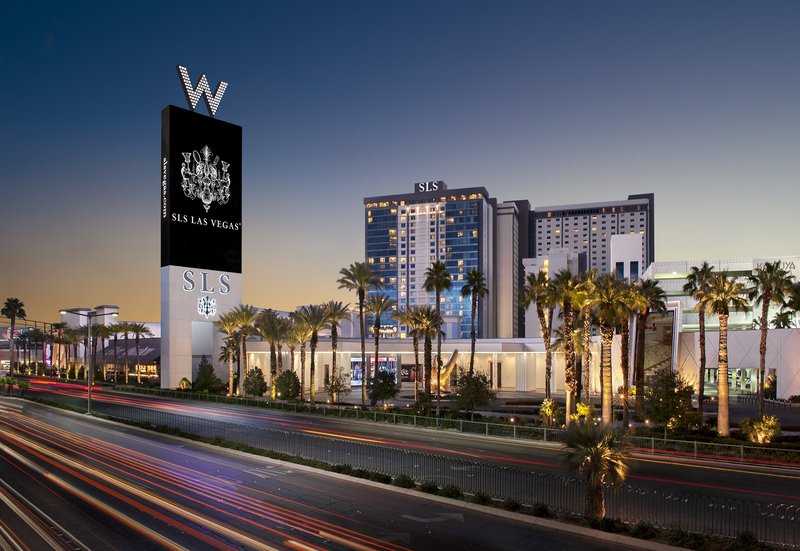 Courtesy of Bazaar Meat by Jose Andres
Prior to "The Riv" biting the dust a different approach was taken with the legendary Sahara hotel, shuttered in 2011. Instead of a date with dynamite, the old girl's bones were dolled-up and reanimated as the glitzy SlotZilla. Unlike the 1990s when old casinos were being demolished left and right, remodeling and repurposing make financial sense in today's tough economy.
Witness the gentrification of downtown's Fremont East District. Less than 10 years ago the sketchy corner of Fremont and 6th streets was no man's land, frequented only by the most dedicated of budget gamblers playing at the vintage El Cortez casino. Nowadays the intersection is crammed with old buildings-turned-nightspots. Nowadays the intersection is crammed with old buildings-turned-nightspots. If you're looking for where to eat, the hipster-geared shops and eateries of the metal cargo-shipping bins of the Downtown Container Park are only a few steps away. UNLV college students and adventurous tourists have largely replaced the shady-looking street urchins who once plagued the area.
Though increasingly hard to find, the gloriously gaudy legacy of Vegas' golden years lives on. Stroll down the famed Strip and behold the finely aged Vegas cheese that is Caesars Palace. Hungry for more? Sit down to an old-school Italian dinner at throwback restaurants such as Piero's or Battista's Hole in The Wall. On the flip side, the Cosmopolitan hotel, which opened in 2010 and eschews the vintage, tacky-fabulous aesthetic in favor of contemporary swank, is the place to see packs of celebutante wannabes strutting through the casino in bejeweled Manolo Blahniks.
What else is new? For starters, the High Roller observation wheel might stand out if you haven't been here for a vacation recently. The world's tallest Ferris wheel, it soars 550 feet into the Vegas sky and anchors the rear of the Strip's LINQ shopping/entertainment promenade. Next door, the ghastly old Imperial Palace property has been gussied up and turned into The LINQ resort.
Between the New York-New York and Park MGM resorts, the Park is an outdoor shopping/dining/entertainment plaza that includes T-Mobile Arena, a new 20,000-seat indoor concert and sports venue, as its centerpiece.
It's fantastically over the top, this town. Imagine seeing the Statue of Liberty, a lava-spewing volcano, a sphinx, drive-through wedding chapels, Canadian acrobats, gaggles of wild-eyed gamblers and mountains of all-you-can-eat shrimp—on one street. That's Vegas, baby. It can be overwhelming trying to decide what to do during your visit, but don't stop at the Strip. Make a date with Lady Luck and meet her downtown on Fremont Street for a taste of the original 24-Hour Town.
As for the finer things in life, there's no shortage of AAA Four and Five Diamond hotels and restaurants. If you can manage to tear yourself away from the video poker machine, there are outstanding museums, thrill rides and natural wonders to experience as well. Pace yourself. And remember that whatever happens here, stays here.
Behind the Glitz
"Buy the ticket. Take the ride." These words of wisdom are courtesy of gonzo journalist Hunter S. Thompson, who came to Las Vegas in search of the American Dream. Welcome to a place where sensory stimulation trumps a meaningful travel experience—and a royal flush beats all. Like the four dudes in the raunchy comedy "The Hangover," you're here to have fun, plain and simple. And don't try to analyze it because there simply is no rational explanation for a faux pyramid visible from outer space.
Over-the-top eye candy is Vegas' stock in trade. The world-famous Strip, a mere 4-mile stretch of Las Vegas Boulevard, is a glittery make-believe mini universe replete with a replica Brooklyn Bridge, dancing Italian fountains, a lava-spewing volcano and an Arthurian castle.
Colorful enough by day, the Strip becomes a phantasmagoria of blazing neon and LED signage once the sun goes down. A constant cross-section of humanity shuffles up and down the sidewalks, wandering (and often stumbling) in and out of casinos where dice tumble and wheels 'n reels spin to a soundtrack of joyous victory shouts, gone-bust groans and a background cacophony of slot machine beeps, blips and pings.
Although children and non-gamblers will find plenty of things to do in Las Vegas, it is the over-21 visitor—preferably with money to burn at the blackjack table—Vegas seeks to attract. The "City Without Clocks" tends to throw the body's natural rhythms for a loop; you may find yourself doubling down at 4 a.m., crashing hard at noon and eating pancakes for dinner at one of thousands of local restaurants. That's OK. Vegas doesn't judge. For a few days it allows you to escape the boss and the bills and be whomever you want to be.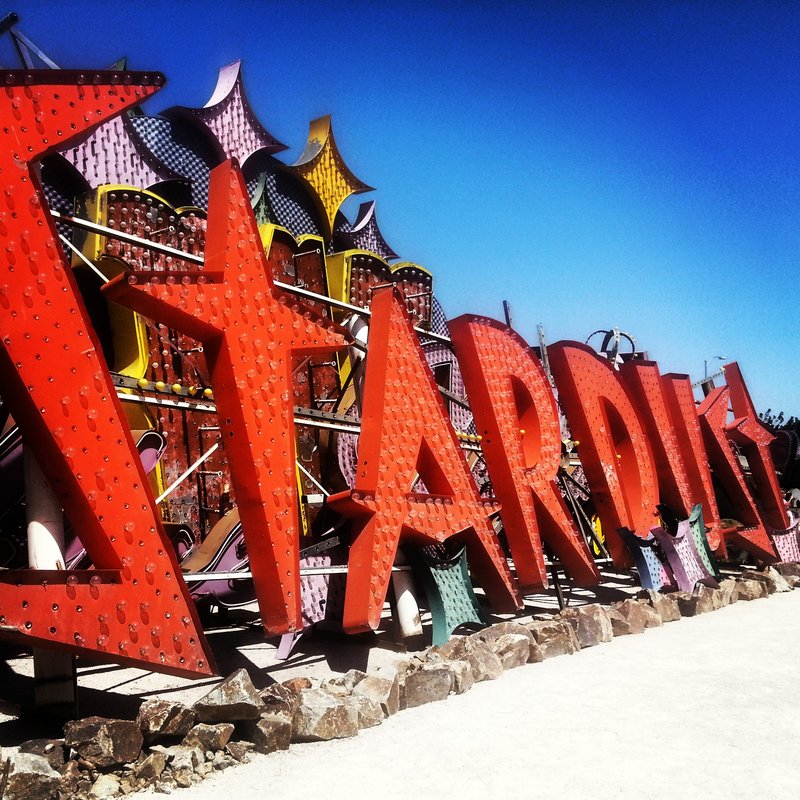 Was it always this way? Hardly. "The Strip" was born with the opening of the El Rancho Vegas hotel in 1941. Things really took off when Benjamin "Bugsy" Siegel's Pink Flamingo Hotel & Casino opened its doors 5 years later. Strip resorts—in contrast to downtown casinos like Binion's Horseshoe and the Four Queens—were more like stylish Hollywood clubs than rough-and-tumble gambling halls. Tourists arrived in droves to pull the slots and see the Chairman of the Board at the Sands.
Of course the swinging '60s Rat Pack era is long gone as are the days when the Mafia pulled strings. It was developer extraordinaire Steve Wynn who paved the way for the corporations that control the city to this day. In 1989 The Mirage set a new standard for lavishness and swept away the '80s doldrums while ushering in an age of contemporary megaresorts. Along with sleek towers, cartoonish architecture began springing up along the Strip. Exit Liberace. Enter Cirque du Soleil.
In 2015, another vestige of Vegas' past bit the dust when the circa 1955 Riviera Hotel closed to make way for a major expansion of the Las Vegas Convention Center. City boosters hope it will help reenergize the struggling North Strip area, which recently saw the opening of the swank SLS Las Vegas (formerly the Sahara hotel), the City of Rock outdoor concert venue and the groundbreaking on Asian-themed Resorts World Las Vegas, a $4-billion hotel/casino slated to open in 2020.
In 2016 a new South Strip entertainment/dining promenade between the New York-New York and Park MGM resorts opened—its centerpiece a 20,000-seat indoor arena for concerts, sports and other events. Only time will tell if these projects become long-term success stories.
By Car
The major route into Las Vegas is I-15, which passes through the city from southern California to Arizona and Utah. On Fridays and Sundays, traffic on I-15 between southern California and Vegas can be downright maddening; it's best to hit the road early. Other routes are US 95 from the northwest, which becomes the Las Vegas Expressway in the downtown area, and US 93/95 from the southeast.
Travelers from California should be prepared for desert driving, regardless of their departure point. Basic precautions include making certain that the car's engine and cooling system are working well, tires are inflated properly and the gas tank is filled adequately. It always is prudent to carry extra coolant or water in case of overheating during your trip.
Air Travel
McCarran International Airport (LAS) is about 5 miles south of downtown Las Vegas via Las Vegas Boulevard and 3.5 miles south of the Las Vegas Convention Center via Paradise Road, just a few minutes' drive from the Strip's southern end. This is often the most convenient way to travel, as many domestic airlines offer cheap airfare.
Vegas can't wait to make you rich, evidenced by the host of slots and poker machines scattered throughout two terminals. On the west side of the airport is the older of the two terminals, T1. On McCarran's eastern side is the spacious, new T3, added in 2012 at a cost of $2.4 billion.
T1 handles most domestic carriers, while T3 hosts all international flights and a handful of domestic airlines, notably JetBlue, United and Virgin.
Exiting either T1 or T3, you'll see the taxi stands. During prime arrival times (Thursday evenings and all day Friday) the wait for a cab can be painfully long, especially at the busier T1. If you're the impatient type, it's best to book private transportation in advance. And if you're carrying a serious wad of cash there are town cars and limos for hire ready to whisk you away without delay.
Lucky for you, McCarran has a separate, dedicated Rent-a-Car Center. Not so much fun: the off-site center is 3 miles from the airport. Upon exiting the baggage claim doors, any of the blue-and-white Rent-a-Car Center shuttles, which run every 5 minutes, will take you there (check airport signs for exact boarding locations).
Entering the rental center, to your immediate right is the Hertz desk. Most of the other companies are along the back wall. Driving out of the center, you'll find easy access to I-215, I-15 and Las Vegas Boulevard.
Upon departure, return your wheels to the Rent-a-Car Center, 7135 Gilespie St., where you'll hop a shuttle back to the airport. Don't forget to factor in the extra time when deciding what time to leave your hotel.
Cab fare to the Strip hotels varies depending on traffic, route taken and which terminal you're departing from (T3 departures cost a few dollars more than T1), but in general, plan on $20-$25 to Tropicana Avenue (Mandalay Bay, Luxor Hotel and Casino, MGM Grand, Excalibur, the Tropicana and New York-New York); $22-$30 between Flamingo Road and Sahara Avenue (Bellagio, The Cosmopolitan, CityCenter, Caesars Palace, The Mirage, The Palazzo, Encore Las Vegas, the Venetian, the Stratosphere); and $35 and up to the downtown area. Signs posted at all airport taxi stands provide estimated fares and trip times to individual hotels.
The airport's primary, ground transportation contractor is Airline Shuttle Corp., which has booths outside both T1 and T3. One-way, shared shuttle transportation to Strip hotels is $9 per person; $10 to reach downtown properties. The company also offers private transportation via town cars, SUVs and limos starting at $80. Reservations for shuttles are not necessary. But if you're interested in a private luxury ride, it's wise to book in advance; phone (702) 444-1234.
Offering similar service and rates is Bell Trans, located just outside T3's Door 9; phone (702) 739-7990 or (800) 274-7433.
Hertz offers discounts to AAA members; phone (702) 262-7700 for the airport, (800) 654-3131 for the Strip.
Street System
Las Vegas is fairly compact, and even first-time visitors will have no trouble finding their way around. The two main areas of interest for visitors are the Strip and downtown (also known as Glitter Gulch and Casino Center).
Las Vegas Boulevard parallels I-15 and is the main north-south thoroughfare. Fremont Street downtown is the dividing line for Las Vegas Boulevard North and Las Vegas Boulevard South addresses. The part of the boulevard constituting the Strip extends from Sahara Avenue south to Hacienda Avenue. All of the big resort hotels are along this 4-mile stretch.
Downtown, anchored by Fremont Street, is the original hotel/casino area. Almost everything tourist oriented is located along Fremont between Main Street and Las Vegas Boulevard, or a few blocks to the north or south.
Paradise Road and Maryland Parkway are major north-south arteries east of the Strip. The area around the Las Vegas Convention Center, at Paradise and Desert Inn roads, is the location of the Las Vegas Country Club and several big hotels, notably The Las Vegas Hotel & Casino (formerly the Las Vegas Hilton). The University of Nevada Las Vegas campus sits between Paradise Road and Maryland Parkway, a short distance north of the airport.
The main east-west thoroughfares south of Fremont Street (in geographic order from north to south) are Charleston Boulevard, Sahara Avenue, Desert Inn Road, Spring Mountain Road/Sands Avenue, Flamingo Road and Tropicana Avenue. Residential subdivisions spread east, west and north of Las Vegas' core commercial area, bounded roughly east and west by Maryland Parkway and the Strip and north and south by SR 93/95/I-515 and the airport.
Although distances are fairly short between any two points in greater Las Vegas, traffic is often heavy on I-15, Flamingo Road, Tropicana Avenue and Las Vegas Boulevard. The Strip is frequently bumper to bumper—especially at night—and crawling with pedestrians. Avoid driving on the Strip if possible; Frank Sinatra Drive, Koval Lane and Paradise Road are good alternatives.
Note: Just when locals and tourists thought years of I-15 freeway construction were nearing an end, mid-2016 ushered in the first phases of "Project Neon." The initial phase, expected to take at least 3 years, will widen I-15 between Sahara Ave. and downtown's I-15/US 95 "Spaghetti Bowl" interchange, and also add new express lanes and on/off ramps. Construction-related traffic and detours will impact those traveling the freeway between downtown and the north Strip. Unfortunately, the alternate surface street situation won't be much better as a Main Street construction project is expected to continue through the end of 2018. In the interim, your best bet for travel between the north Strip and downtown is Las Vegas Boulevard.
Parking
Parking is rarely a problem in Las Vegas, as many of the hotels provide free guest, valet and customer parking. Valet parking is a boon in a city where temperatures routinely top 100 F in the summer and the walk from an outer parking lot to the hotel's front door can take 10 minutes. The standard valet tip is $4 or $5; add a buck or two at high-end properties. You will incur daily parking fees, however, at MGM Resorts facilities: $7-$12 (self-parking 1-4 hours); $15 (self-parking 4-24 hours); $20 (valet parking up to 4 hours); $25 (valet parking 4-24 hours). If you have restaurant or show reservations, keep in mind that valet parking lots sometimes fill up.
Several downtown hotel and commercial garages are open 24 hours; rates average from $2-$4 per hour, usually with a maximum charge of $10-$12 for the entire day. Check hours of operation, as some of the smaller independent lots close at midnight. Parking meters are available for on-street parking downtown. Just look for the Pay-to-Park machines, which accept coins as well as debit and credit cards. Rates and the maximum time to park are posted on each machine. If you're staying on the Strip and want to visit the downtown area, it's much easier to use public transportation to get there.
Public Transportation
The Regional Transportation Commission of Southern Nevada (RTC) provides bus service to most parts of the city. The most useful to visitors are the Deuce double-decker buses serving the Strip (Las Vegas Boulevard). The buses operate 24 hours daily, run every 7-10 minutes and stop at nearly every Strip hotel property. The fare is $6 for a 2-hour pass or $8 for a 24-hour unlimited on/off access pass. Exact change is required when paying your fare aboard the bus. A handful of stops along the Strip offer curbside, self-serve ticket kiosks that accept credit and debit cards as well as cash (no change is provided).
Buses serve many other Las Vegas routes from roughly 5 a.m.-1:30 a.m.; one-way fares are $2-$5. For schedule, route and detailed fare information phone (702) 228-7433 or (800) 228-3911.
The RTC also has a bike share program. Unlimited 30-minute rides in a 24-hour period is $4.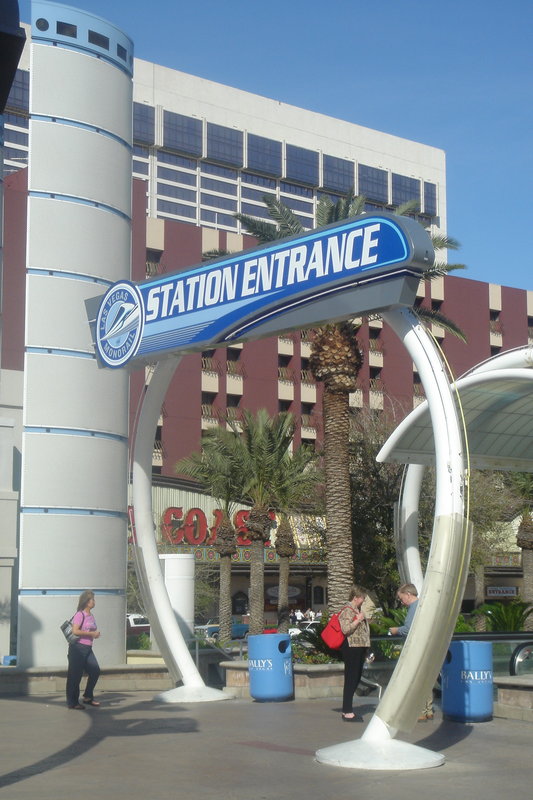 The Las Vegas Monorail operates Mon. 7 a.m.-midnight, Tues.-Thurs. 7 a.m.-2 a.m., Fri.-Sun. 7 a.m.-3 a.m., serving a 4-mile stretch of the Strip from the MGM Grand to the SLS Las Vegas Hotel & Casino (formerly the Sahara hotel) as well as the convention center.
Be aware that most of the monorail stations are located at the very rear of the hotel properties and riders must often walk long distances to reach the various front-of-house casino floors, restaurants and entertainment venues. If you're running late for dinner or a show, a taxi is usually faster. The monorail fare is $5 per single ride, $12 for a 1-day pass, $22 for a 2-day pass or $28 for a 3-day pass; self-serve ticket kiosks accept cash and credit cards. Phone (702) 699-8200 for general information.
Three trams provide free transportation on the west side of the Strip. An elevated train operates daily 8 a.m.-4 a.m. between the Park MGM and Bellagio, with a stop in between at CityCenter. Farther north, The Mirage-Treasure Island tram operates Sun.-Thurs. 7 a.m.-2 a.m. Linking Excalibur, Luxor and Mandalay Bay, the third tram operates daily 11 a.m.-10:30 p.m. Note: Southbound trams do not stop at the Luxor.
Sales Tax
Clark County's sales tax is 8.25 percent. The county also imposes a 12 percent tax on lodgings, with an additional 1 percent tax for properties within the city of Las Vegas boundaries.
Police (non-emergency)
311, or (702) 828-3111 (also valid for TTY)
Fire (non-emergency)
(702) 383-2888
Hospitals
Desert Springs Hospital Medical Center, (702) 733-8800; MountainView Hospital, (702) 962-5000; Spring Valley Hospital Medical Center, (702) 853-3000; Sunrise Hospital & Medical Center, (702) 961-5000; University Medical Center, (702) 383-2000; Valley Hospital Medical Center, (702) 388-4000.
Air Travel
McCarran International Airport (LAS) is about 5 miles south of downtown Las Vegas via Las Vegas Boulevard and 3.5 miles south of the Las Vegas Convention Center via Paradise Road, just a few minutes' drive from the Strip's southern end. One of the nation's busiest airports, it serves most major airlines.
Rental Cars
Hertz offers discounts to AAA members; phone (702) 262-7700 for the airport, (800) 654-3131 for the Strip.
Buses
Greyhound Lines Inc., 200 S. Main St., is the major bus company serving Las Vegas; phone (702) 384-9561.
Taxis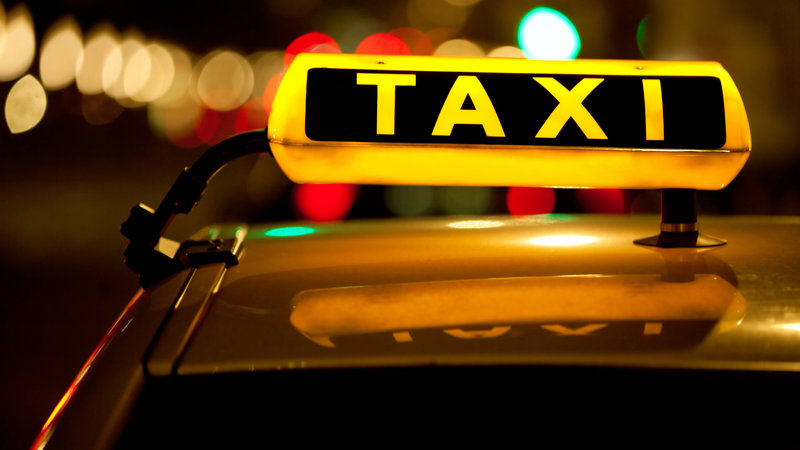 Major cab companies include Ace, (702) 888-4888; Checker/Yellow Cab/Star, (702) 873-8012; and Whittlesea Blue Cab, (702) 384-6111. Base activation fee is $3.50 and $2.88 for each mile, plus 54 cents for every minute the cab is waiting or traveling under 8 to 12 mph. Trips to the airport incur a $2 surcharge. Payment by credit card incurs a fee of $3.
Limousine service averages $45-$125 per hour; other fees may include an airport pick-up charge and/or a fuel surcharge. Licensed limousine services include AWG Ambassador, (702) 740-3434; Bell Trans, (702) 739-7990; and Presidential Limousine, (702) 438-5466.
Public Transportation
The Regional Transportation Commission of Southern Nevada (RTC) provides bus service to most parts of the city. The most useful to visitors are the Deuce double-decker buses serving the Strip. The buses operate 24 hours daily, run every 7-10 minutes and stop at nearly every Strip hotel property.
The Las Vegas Monorail operates Mon. 7 a.m.-12 a.m., Tues.-Thurs. 7 a.m.-2 a.m., Fri.-Sun. 7 a.m.-3 a.m., serving a 4-mile stretch of the Strip as well as the convention center.
What to Do in Las Vegas
The massive Vegas Strip hotels look positively Lilliputian from the top of the
Stratosphere Tower
(2000 Las Vegas Blvd. S.), the tallest freestanding tower in the U.S. If your stomach's made of steel, take a spin on the tower-top Insanity—The Ride.
Vegas also has the tallest observation wheel in the world. Spend a half-hour riding the
High Roller
(3545 Las Vegas Blvd. S.).
The "Ocean's Eleven" crew celebrated its successful
Bellagio
(3600 Las Vegas Blvd. S.) heist in front of the resort's dancing fountains—a signature Strip spectacle choreographed to lights and music. Head inside to smell the flowers at the Bellagio Conservatory, a botanical display that changes its whimsical theme with the seasons and often takes a Lewis Carroll-esque turn down the rabbit hole.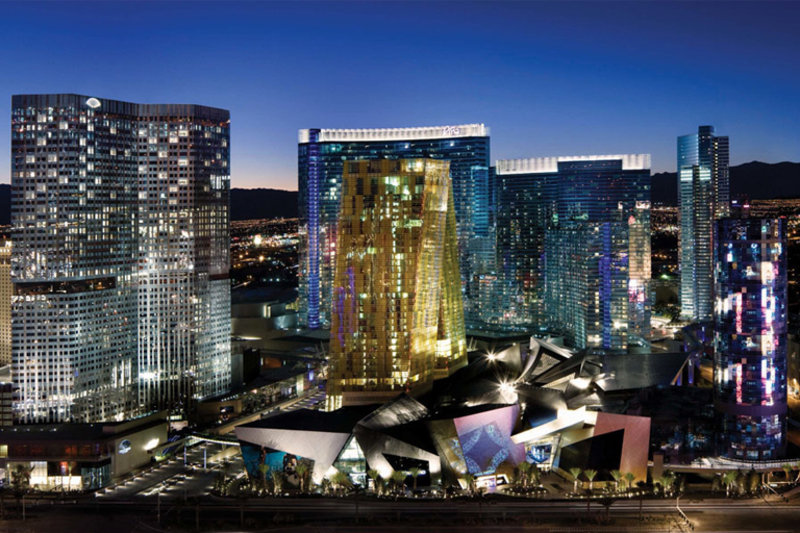 CityCenter Las Vegas
(3720 Las Vegas Blvd. S.) brings contemporary architecture to the often-cartoonish Strip. Aesthetically speaking, this complex of buildings (three hotels and a residential tower) couldn't be further from outlandish Arthurian castles and chlorinated Venetian canals. Wander through crazy-expensive The Shops at Crystals mall and sleek
ARIA Resort & Casino
(3730 Las Vegas Blvd. S.) and decide for yourself if that's a good thing.
The original heart of town beats under a 90-foot-high canopy embedded with 12.5 million LED lights.
Fremont Street Experience
(425 Fremont St.) shows feature eye-popping animation synchronized to music and run nightly on the hour from dusk to midnight.
Everything from all-you-can-eat crab legs to Middle Eastern barbecue to cheesecake will threaten that taut belly at a Vegas buffet. Local restaurants include the gourmet high end ($40 and up) with super spreads at the
Wynn Las Vegas
(3131 Las Vegas Blvd. S.), Caesars Palace and Bellagio.
In the 1960s, mile-high marquee letters spelled out names like Sinatra, Liberace and Newton. Nowadays high-tech production shows rule the Strip. If you can't score seats for Cirque du Soleil's "The Beatles LOVE" show at
The Mirage
(3400 Las Vegas Blvd. S.) during your vacation, try "Zumanity" at
New York-New York
(3790 Las Vegas Blvd. S.) or "Mystère" at
Treasure Island Hotel & Casino
(3300 Las Vegas Blvd. S.).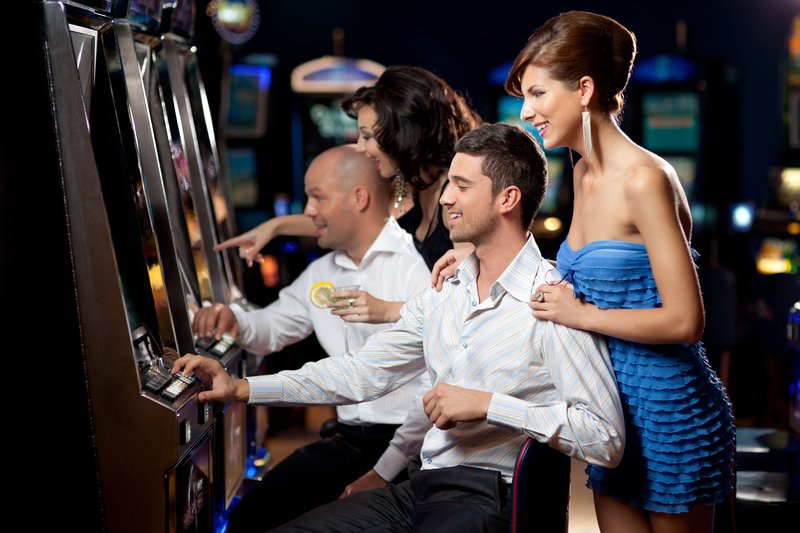 Hit the casinos and roll the bones, lay chips on double-zeros or put big money on a football game. Las Vegas will thank you—or perhaps wish you'd never come to town. The downtown joints offer lower minimum bets and slightly better payout rates. If you want the full Strip casino experience, try the plush gaming floor at
Encore Las Vegas
(3121 Las Vegas Blvd. S.).
Jackpots come in handy at the Gold & Silver Pawn Shop (713 Las Vegas Blvd. S.), the once-anonymous establishment that's become a Vegas shopping sensation since "Pawn Stars" premiered on the History Channel. Fans will likely recognize some of the merchandise—from Civil War muskets to Muhammad Ali memorabilia—the "stars" have bought from customers.
For other fun things to do with friends, be sure to tour
Wayne Newton's Casa de Shenandoah
(3310 E. Sunset Rd.), the opulent estate that was this Vegas icon's home for many years.
Pull a little black dress or designer dress shirt off the boutique rack and strut your stuff at a Strip nightclub. Choose a hot destination for dancing such as Tao at
The Venetian Las Vegas
(3355 Las Vegas Blvd. S.) and XS at Encore Las Vegas. And there's always the chance you'll see a celebutante behaving scandalously.
Fun things to do on the Strip for free include watching the 50-foot-high faux volcano in front of The Mirage, which erupts nightly.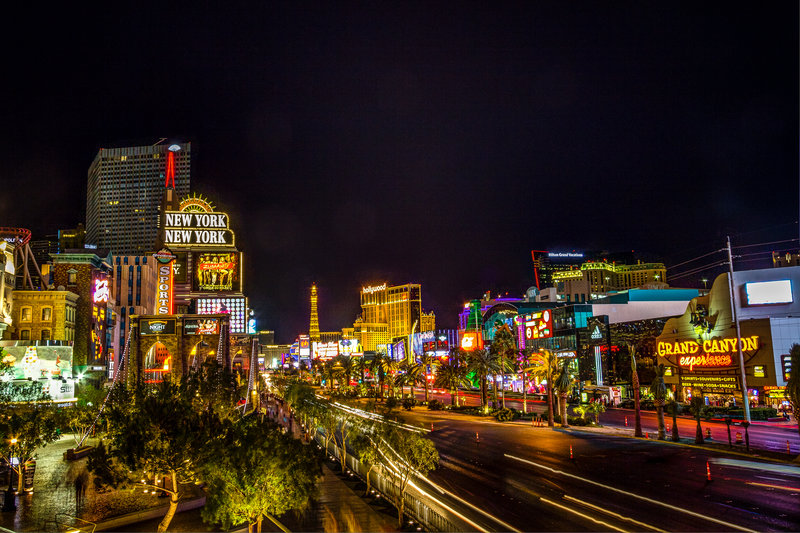 Perhaps the most essential of all Sin City travel experiences is simply walking down the Las Vegas Strip at night and feasting your eyes on what is arguably the most dazzling display of neon and LED lights on the planet.
Las Vegas Travel with Kids
Under 13
Not far from the Strip,
The Springs Preserve
(333 S. Valley View Blvd.) keeps young hands and minds busy at its excellent Origen Museum, packed with interactive exhibits that help little ones better understand desert ecosystems. Behind the museum is a "bat cave" with live animal exhibits, and the preserve's Desert Living Center has a play area. For lunch, the Divine Café offers a children's menu with cheese pizza and other kiddie-friendly bites.
During your vacation, turn your tykes loose at the
DISCOVERY Children's Museum
(360 Promenade Pl.), located in Symphony Park. With nine exhibition galleries, including Water World, Toddler Town and Young At Art, the three-story facility is full of hands-on displays and exhibits that are both educational and entertaining.
Fun Places to Go for Teens
For teens, few things top shopping malls. Hanging out. Texting. Flirting with hotties. Texting. Hitting the food court. Texting. And oh yeah, there's shopping, too. At Fashion Show (3200 Las Vegas Blvd. S.), the Strip's flagship retail realm, stores like Hollister, Wet Seal and True Religion will put a dent in their allowance. The Forum Shops at Caesars Palace (3500 Las Vegas Blvd. S.) also offer a True Religion store along with teen-fave GUESS.
Merry-go-rounds and choo-choo trains? Totally lame! Teens want big thrill rides, and they don't get any crazier than the hair-raisers atop the 1,149-foot-high
Stratosphere Tower
(2000 Las Vegas Blvd. S.). Big Shot, a free-fall type ride, shoots you to the tippy-top of the tower mast. Insanity—The Ride, a gnarly-looking claw-like contraption, swings and spins riders out beyond the tower's edge—a dizzying 900 feet above the Vegas Strip.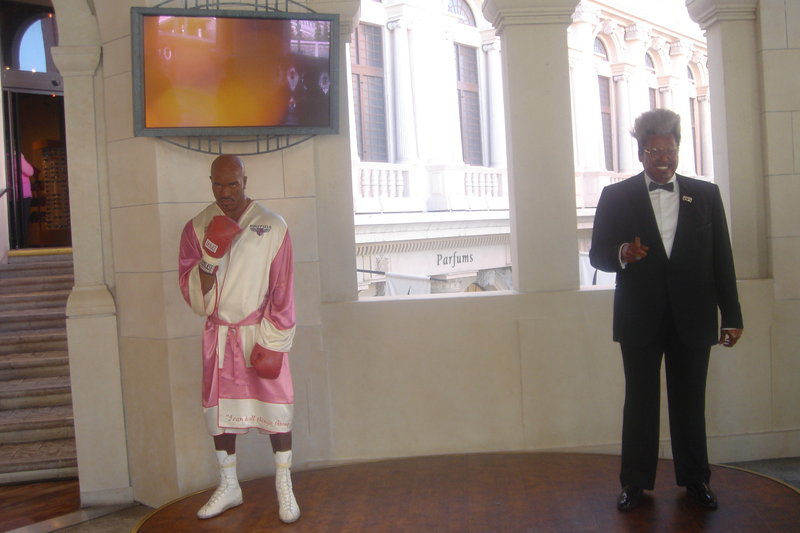 AAA/Photo submitted by Denise Campbell
Always an awesome destination for a goofy-good time,
Madame Tussauds Las Vegas
(3377 Las Vegas Blvd. S., Suite 2001) houses more than 100 incredibly lifelike wax figures of celebs, including Fergie, Britney, Lady Gaga, J-Lo and Ultimate Fighter Chuck Liddell.
Fun Things to Do for All Ages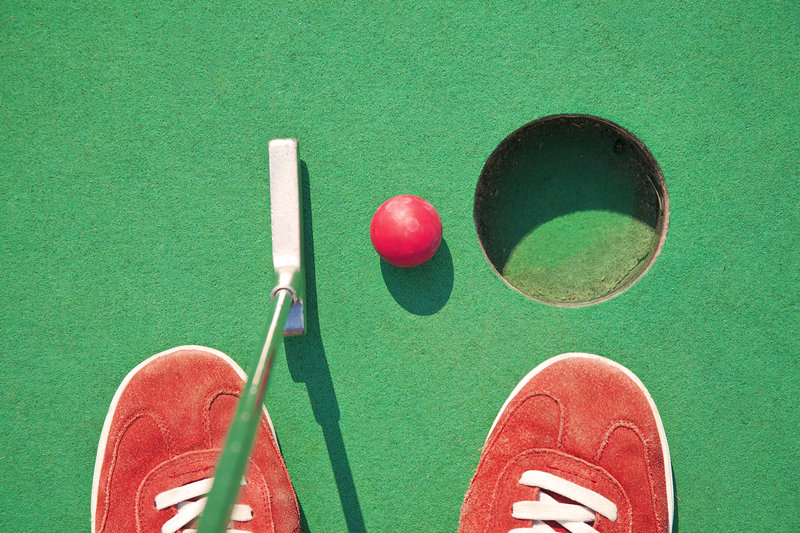 Shutterstock.com/Mikko Lemola
Baby boomers and Gen Xers have heard the KISS party anthem "Rock and Roll All Nite" more times than they care to remember, but that doesn't mean everyone—from graying grandparents to rowdy 6-year-olds—won't have a glow-in-the-dark blast putt-putting an 18-hole round at the indoor
KISS By Monster Mini Golf
(3700 W. Flamingo Rd. in Rio Casino).
More things to do include the
Red Rock Canyon National Conservation Area
(3205 SR 159), just a 30-minute drive from the Strip. Kids release pent-up juvenile energy via hiking trails and endless opportunities for rock scrambling.
With the family video gaming system left behind at home, parents might need emergency backup. Casino arcades should do the trick. At
New York-New York
(3790 Las Vegas Blvd. S.), the Big Apple Arcade has everything from high-tech video games to Skee-Ball. Gobbling even more quarters are the midway and video games at
Excalibur Hotel & Casino
's (3850 Las Vegas Blvd. S.) Fun Dungeon, which boasts the SpongeBob SquarePants 4-D ride. A Vegas classic,
Circus Circus Las Vegas Hotel and Casino
(2880 Las Vegas Blvd. S.) has courted families with its Carnival Midway and live circus acts since 1968.
Looking for more high-energy things to do today? Take a trip to
Adventuredome
, an indoor theme park in a pink glass dome at Circus Circus. You'll find rides for all ages, from kindergartners (a junior mine train, Dora & Diego's 4-D Adventure) to grade-schoolers (bumper cars, a swinging pirate ship) to teens (the El Loco roller coaster).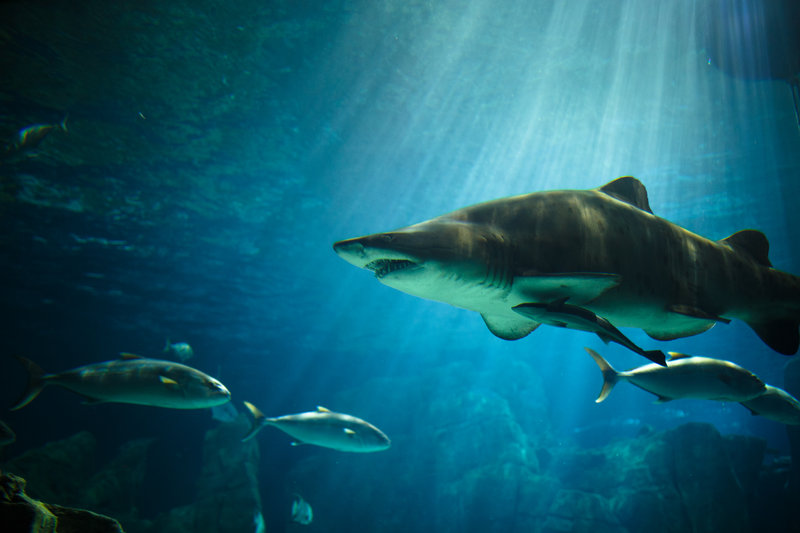 An ocean of family fun in the middle of the desert,
Shark Reef Aquarium at Mandalay Bay
(3950 Las Vegas Blvd. S.) rounds up creatures ranging from Komodo dragons and crocodiles to sea turtles and giant octopuses and displays them in a top-notch facility with an Indiana Jones-style adventure theme. Young'uns can handle anemones, starfish and other critters at the tide pool touch-tank. Fearsome sharks, graceful rays and evil-eyed barracuda swim in a 1.3-million gallon tank featuring a walk-through tunnel.
Shopping in Las Vegas
For decades, Sin City shopping meant shot glasses, ashtrays, snow globes, dice clocks, back scratchers and "I Lost My A** in Las Vegas" T-shirts. Fear not, tacky souvenir fans. You can still find toy slot machines and fuzzy dice just about any place in town. But over the past few decades the resorts wised up and realized that high-end designer shops could rake in any leftover cash not left behind at the high-stakes Pai Gao table. Today nearly every major hotel casino on the Strip has an upscale shopping arcade with tenants like Dior, Manolo Blahnik, Jimmy Choo and Ralph Lauren. Not only does Vegas re-create New York and Paris; the shopping opportunities for this destination now rival what you'll find in the real cities.
If you've come to Vegas expecting to find unique independent shops and boutiques they're certainly out there, although not on the Strip. To reach the burgeoning downtown Arts District and points east and west of Las Vegas Boulevard you'll need to drive or hail a cab.
Finally, if you forgot to pack the sunblock, avoid resort gift shops like the outrageously overpriced plague they are. Travel just a few blocks from the Strip, in any direction, and you'll find plenty of grocery and convenience stores just like the ones back home. On the Strip, there's a CVS Pharmacy between the CityCenter and Park MGM resorts.
Malls to Hit on Your Trip
Fashion Show , in the heart of the Strip at 3200 Las Vegas Blvd. S., is Las Vegas' flagship mall. An impressive set of anchors—Dillard's, Forever 21, Macy's, Macy's Men's Store, Neiman Marcus, Nordstrom, Saks Fifth Avenue—is accompanied by a 5,400-square-foot Disney Store selling exclusive Vegas-themed items, a super-busy Apple Store (if your iPhone's on the fritz, definitely make a service appointment), smaller national chains like Lucky Brand Jeans, a sprinkling of upscale retailers and a fine selection of nearby restaurants. If you need more fun things to do, keep in mind that some weekends in the mall's center court, models strut the latest fashions during Live Runway Shows; phone (702) 369-8382 for show schedule.
The Boulevard , at 3528 S. Maryland Pkwy., a few blocks east of the Strip, is the city's oldest mall. The newly renovated facility is anchored by Sears and has shops ranging from Old Navy to Victoria's Secret.
Town Square Las Vegas , just south of the Strip near the I-15/I-215 freeway interchange at 6605 Las Vegas Blvd. S., is an outdoor mall that counts Abercrombie & Fitch, Apple Store and a GameWorks arcade among its tenants. When the desert heat doesn't confine you to air-conditioned indoor spaces, take your tykes to Children's Park at Town Square (in the center of the mall), where you'll find a playground, a pint-size hedge maze and a treehouse. Kids and grown-ups are welcome to cool off in the 35-jet fountain.
Opened in early 2015, Downtown Summerlin mall at the intersection of Sahara Ave. and the CR-215 beltway (behind the Red Rock Casino Resort & Spa) is most convenient to those staying in the West Vegas area. Anchored by Macy's and Dillard's, the open-air center includes more than 125 retailers and eateries, a luxe cinema and a Saturday farmers market.
Outlets
The Las Vegas South Premium Outlets , 7400 Las Vegas Blvd. S., is an indoor mall a few miles past the south end of the Strip. It offers more than 145 outlets, including Aeropostale, Coach, DKNY and True Religion.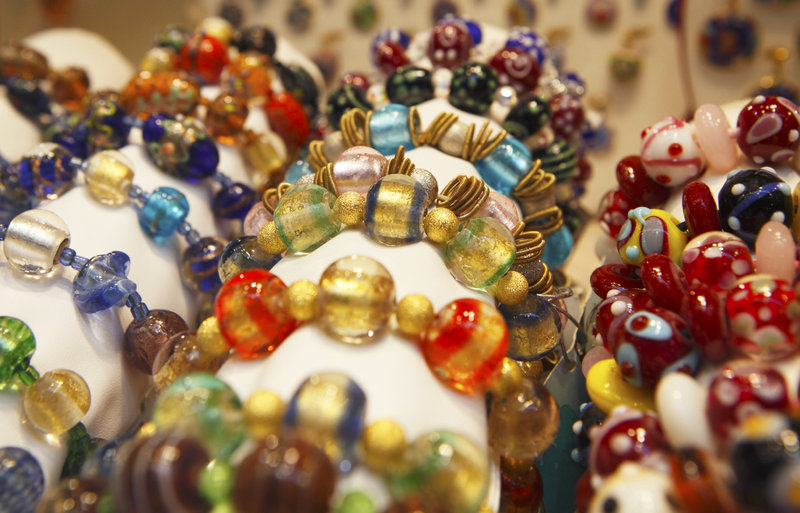 Explore the shops at Las Vegas North Premium Outlets , 875 S. Grand Central Pkwy. (west of downtown near the I-15 Charleston Boulevard exit). This open-air mall is hugely popular with locals and visitors alike, so if possible avoid going on weekend afternoons when the place is a madhouse and parking headaches abound. Shoppers can land deals at more than 175 outlet stores, including Dolce & Gabbana, Dooney & Bourke, Polo Ralph Lauren and Tommy Hilfiger.
Specialty Districts: The LINQ and Grand Bazaar
The LINQ outdoor entertainment/shopping/dining complex, 3545 Las Vegas Blvd. S., sits just off the Strip between the Flamingo and LINQ hotels. Backed by the soaring High Roller observation wheel, this tree-lined promenade makes for a pleasant enough detour off the crowded boulevard. Among the handful of shopping spots you can browse are ladies' shoes purveyor Bella Scarpa and high-end hat shop Goorin Bros.
The open-air Grand Bazaar Shops , the newest major arrival on the Strip shopping scene, front the Bally's hotel, 3635 Las Vegas Blvd. S. The 2-acre mall hosts nearly 70 retailers and eateries occupying lengthy rows of tiny, uniformly industrial-type storefronts. And if you're expecting the usual line-up of high-end, brand-name boutiques like Prada and Louis Vuitton, think again. The bazaar is more akin to an upscale swap meet; think cellphone accessories, cosmetics, temporary tattoos, sunglasses and pro sports caps. The Swarovski boutique is gone, but the giant crystal starburst sculpture still displays a 3-minute light-and-sound show nightly at 9 p.m. and midnight.
The Forum Shops at Caesars Palace , 3500 Las Vegas Blvd. S., is an upscale complex with more than 160 specialty shops and restaurants meant to evoke a winding street in Italy. Fronting the Strip, a three-level entryway building decked out with marbled pillars and statues ushers you into this Roman-themed retail realm. In the Forum Shops proper, boutiques like Versace sell $200 sunglasses under a cloud-flecked, domed ceiling that gradually changes from cerulean blue to deep twilight and back again, giving the mall its own version of night and day.
Storefronts are clustered under portals and arches. Among the tony names at the Forum are Alfred Dunhill, Christian Dior, Fendi, Gucci and Louis Vuitton. There also are clothing, jewelry and specialty gift shops, art galleries and stores catering to kids. A central piazza is dominated by the dramatic Fountain of the Gods, which has statues of Neptune, winged stallions and two spear-bearing warriors.
Anchoring the mall's west wing, the enormous Fall of Atlantis fountain features creepily lifelike animatronic figures who star in a 10-minute, pyrotechnics-packed show about the mythical island city. Shows begin on the hour from 11 a.m. to 11 p.m. daily; admission is free. The fountain stands in the Roman Great Hall, a rotunda that also touts a wraparound video screen and a 50,000-gallon aquarium filled with tropical fish and rays. Need to kill time before the Atlantis show? Browse the hall's Martin Lawrence Galleries, where you'll covet Dalí lithographs, Warhol screen prints and plenty of other fine art you can't afford.
Also within Caesars Palace are the Appian Way Shops , a much smaller but no less exclusive arcade of shops and galleries that includes King Baby and Olive & Beauty, reliable spots to score a gift for friends or just yourself. They carry clothes, items for the home and gourmet products.
The Shoppes at Mandalay Place , on a sky bridge connecting Mandalay Bay and the Luxor, offers restaurants and an assortment of shops. Fans of pop culture memorabilia will love browsing The Art of Music gallery, which deals in autographed movie posters, album covers and sports collectibles. The store has a branch at The Mirage as well.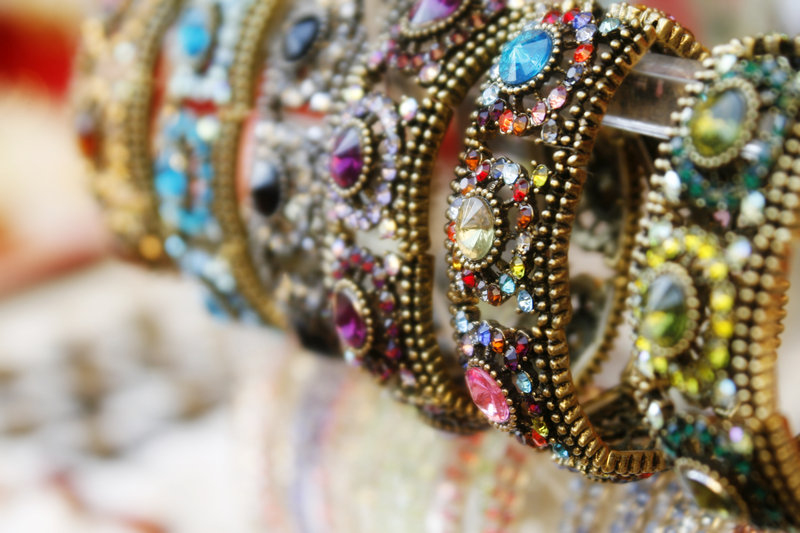 Under a faux blue sky, more than 70 specialty stores and restaurants line a replica of a Venetian canal at the Grand Canal Shoppes of The Venetian (3377 Las Vegas Blvd. S.). "Streetmosphere" singers, actors and musicians, in addition to the Venetian Living Statues and The Venetian Trio, perform daily. Next door at the Venetian's sister hotel, The Palazzo (3325 Las Vegas Blvd. S.), The Shoppes at the Palazzo are home to Bottega Veneta, Christian Louboutin and Barneys New York.
Linking Wynn Las Vegas with Encore Las Vegas, the Wynn and Encore Esplanades are the go-to places if you have the money for exclusive boutiques like Alexander McQueen, Chanel and Wynn & Co. Watches. The rest of us will have to settle for window-shopping while sipping a $5 bottled water (from the Encore hotel gift shop).
You say you want a shopping revolution? Across the Strip and south of the Wynn are the shops at The Mirage, among them the LOVE Boutique , a groovy Beatles-themed gift shop next to the Cirque du Soleil show celebrating the Fab Four. Looking for a Sgt. Pepper lunchbox or a Yellow Submarine necktie? This is the place. Money can't buy you love, but it can buy a whole lotta "Beatles LOVE" swag.
The Bellagio (3600 Las Vegas Blvd. S.) has a handful of ritzy shopping promenades. The largest is Via Bellagio , located at the north entrance near the corner of Las Vegas Boulevard and Flamingo Road. If you enter Bellagio from either the Caesars' or Bally's pedestrian bridges, you'll cruise directly into an air-conditioned, marble-columned arcade marked by names like Prada, Armani, Tiffany and Fendi.
Across the street at Paris Las Vegas (3665 Las Vegas Blvd. S.), high-end fashion boutiques and fancy wine and cheese shops line Le Boulevard , a modest-size shopping promenade that's easily navigable when compared to the maze next door at Planet Hollywood.
The Miracle Mile Shops at the Planet Hollywood Resort & Casino (3663 Las Vegas Blvd. S.) is an extensive shopping promenade (more than 200 stores and nearly 20 restaurants at last count) named for the famed "Miracle Mile" stretch of L.A.'s Wilshire Blvd. As you stroll and stroll and stroll past stores like French Connection, H&M, Sephora and Urban Outfitters, you'll wonder why they didn't pluralize the word "Mile." Some cool Middle Eastern theme elements are visible here and there (leftovers from the mall's defunct Aladdin Hotel-adjacent days), and the setting is quite nice—people movers, crystal chandeliers and a backlit sidewalk water feature, along with a laser show, an indoor rainstorm and dancing water fountains (all shows are free and scheduled throughout the day). But when all is said and done it's still a mall.
At CityCenter, The Shops at Crystals mall (3720 Las Vegas Blvd. S.) has computer touch-screen directories that point you toward A-list stores like Prada, Louis Vuitton, Fendi and Tiffany & Co. Serving as the Strip-front gateway to CityCenter, the Crystals' exterior is a modernist, metal-clad jumble of geometric shapes. Inside the mall, a restaurant housed in an intriguing three-story, 70-foot-high "abstract tree house" is an eye-catcher.
The Cosmopolitan of Las Vegas
(3708 Las Vegas Blvd. S.) has an eclectic collection of a dozen or so trendy shops, including the CRSVR Sneaker Boutique, vintage eyewear dealer RetroSpecs & Co. and the quirky Kidrobot, featuring artist-designed toys for kids and grown-ups. For apparel with hipster appeal check out the Vegas outpost of British clothing label AllSaints Spitalfields or DNA2050, purveyors of premium designer denim.
You'll find more retail areas, all interchangeable, at Excalibur, the Flamingo, the MGM Grand, the Luxor, the Park MGM, the Stratosphere and the Rio hotel's Masquerade Village.
Downtown at the
Fremont Street Experience
(Fremont Street between Main Street and Las Vegas Boulevard) vendors set up carts in the middle of the pedestrian-only casino promenade. Novelty gifts, cheap souvenirs and T-shirts are the norm, but look closely and you may spot quality merch. If not, there are plenty of caricature artists, henna tattoo booths and street performers ready to divest you of a few bucks.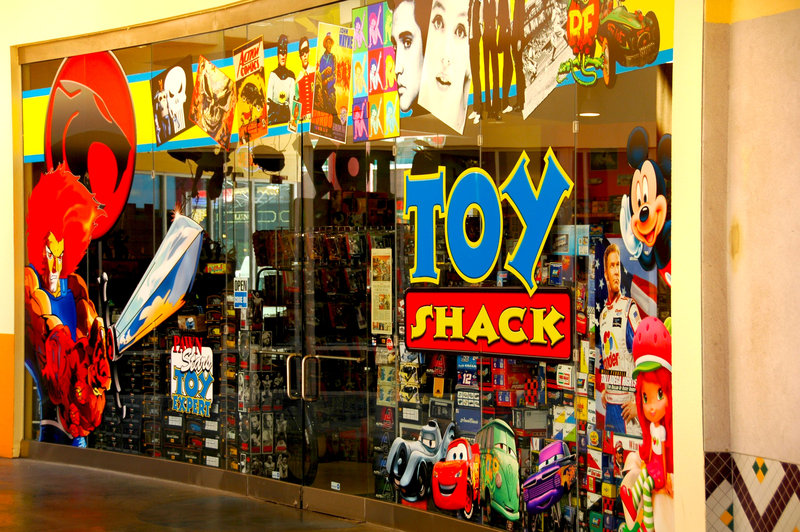 At Fremont Street's open-air Neonopolis mall, Toy Shack (450 Fremont St., #117) is a trip down childhood memory lane for those old enough to remember Rock'Em Sock'Em Robots and Beanie Babies. Wandering the collectible-packed aisles, yelling "I used to have that!," you'll covet bobbleheads galore, a huge selection of Hot Wheels (vintage and new) and a whole galaxy of play sets and action figures—from old-school "Star Wars" to the latest Marvel heroes. Also in the mall, a few doors away, Ultimate Sports Cards & Memorabilia (#183) deals in autographed jerseys, balls, bats and helmets, plus other rare sports collectibles. Fans of TV's "Pawn Stars," take note: The owners of both shops appear on the show as expert appraisers.
The Fremont East District is home to Emergency Arts (across from the El Cortez casino at 520 Fremont St.), an artists' co-op housed in an old medical building.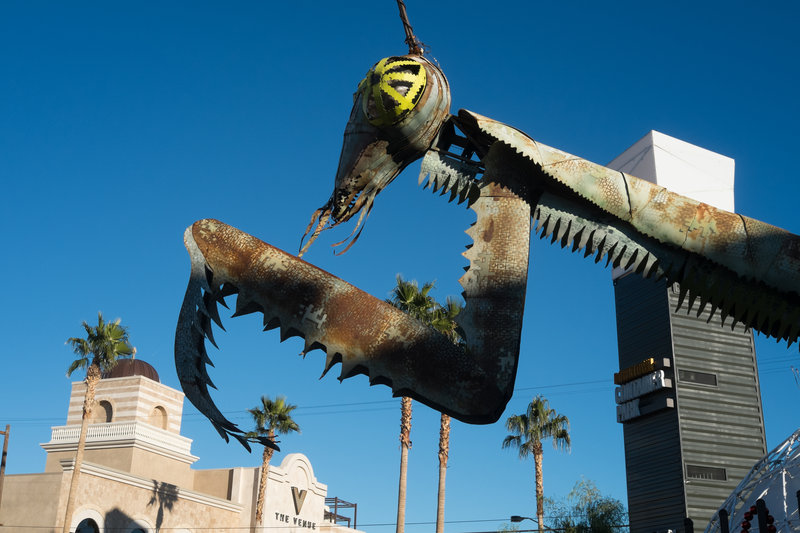 The Fremont East District's latest revitalization project, the Downtown Container Park , is an open-air shopping/dining/entertainment complex located at the corner of Fremont and 7th streets (707 Fremont St.). A 40-foot-tall, fire-spewing praying mantis welcomes you to this funky park, where independent boutiques, galleries and cafés are housed in metal cargo-shipping containers, some of them stacked three stories high. Among the more intriguing shops, BluMarble repurposes beer and liquor bottles into ingenious items; San Miguel Collection deals in Latin American art and crafts; 702DTLV traffics in trendy accessories and gifts; and Kappa Toys has play things that range from kitschy to educational.
The Container Park also hosts a handful of eateries and bars; try the cozy Bin 702 for pricey yet potent craft cocktails. Backing the complex is an outdoor live music stage. The central children's play area—boasting a climbable treehouse and 33-foot-high slide—buzzes with happy kids as long as the Vegas heat's not pushing 110-degrees. Note: Only ages 21 and older are permitted in the park after 9 p.m.; security guards at the entrance check everyone's I.D.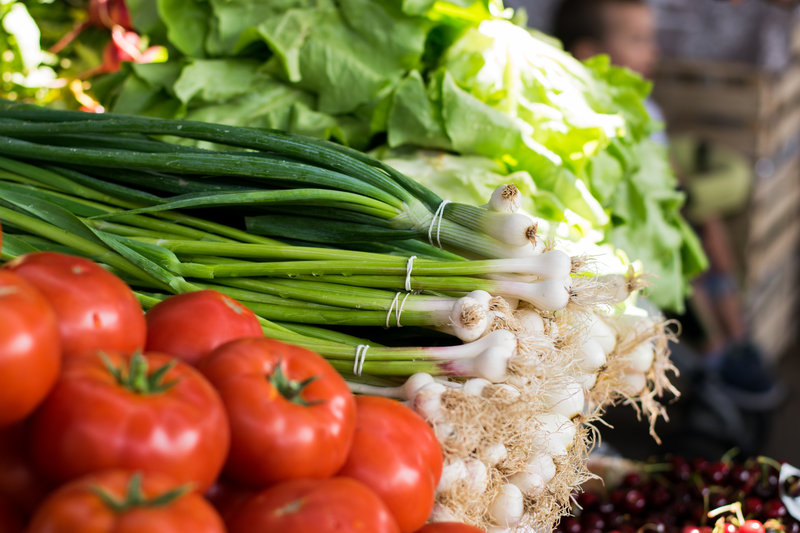 iStockphoto.com/Nevena Ristic
Near the park is The Market (611 Fremont St.), a small gourmet grocery store offering fresh produce, a deli counter, a Stumptown coffee bar and a decent selection of craft beer. If you're looking to pick up snacks and drinks for the hotel room, it certainly beats Budweiser and Cheetos from the Fremont Street liquor stores.
Just south of downtown, the Arts District (also known as "18B") is bounded by Commerce Street, Hoover Avenue, Las Vegas Boulevard and Colorado Avenue, encompassing some 18 blocks. Art galleries, antique dealers and one-of-a-kind boutiques are sprinkled among run-of-the-mill furniture stores, auto parts shops and bail bondsmen.
One way to explore the Arts District is to visit on First Fridays (held the first Friday of every month). Closed to vehicular traffic those evenings, the monthly street festival with live music, street performers, art and craft booths and food vendors makes the area one of the fun places to go in Vegas. Parking ($3) is available at Symphony Park (intersection of W. Park Avenue and Promenade Place, next to the Smith Center for the Performing Arts), where a free shuttle departs for two stops near shops and galleries that stay open late. Recently, the First Fridays event expanded to include the Fremont East District. A free shuttle runs between the two districts and can be boarded in front of the Downtown Container Park.
If you do the Arts District on your own, check out these worthwhile destinations. A hot pink storefront announces Retro Vegas (1131 S. Main St.), an intriguing antiques emporium filled with kitschy furniture (think amoeba-shaped coffee tables and retro dinette sets), artwork and all sorts of vintage odds and ends. You'll find a similar inventory and slightly cheaper prices down the street at Vintage Vegas Antiques (1227 S. Main St.). The Funk House (1228 S. Casino Center Blvd.) is covered in murals and loaded with 1950s and '60s antiques, art glass, old advertising signs and folk art.
Specialty Stores
No Vegas visit is complete without a spin through the mother of all junk souvenir emporiums, Bonanza Gift & Souvenir Shops (2440 Las Vegas Blvd. S.). The Elvis aviator shades and fake sideburns you've been searching for? They're here. So is the classic green dealer's visor, the highly sought-after dice clock and the miniature "Welcome to Fabulous Las Vegas" light-up sign for your mantle. Need a water-squirting slot machine or a rubber tomahawk? Welcome to a 40,000-square-foot paradise perpetually packed with fellow kitsch-lovers.
Roulette wheels. Craps tables. Slot machines. Dice. Chips. Cards. You could open your very own casino with the merchandise for sale at the Gamblers General Store (800 S. Main St.), which also carries a nice selection of books and gambling-themed souvenirs.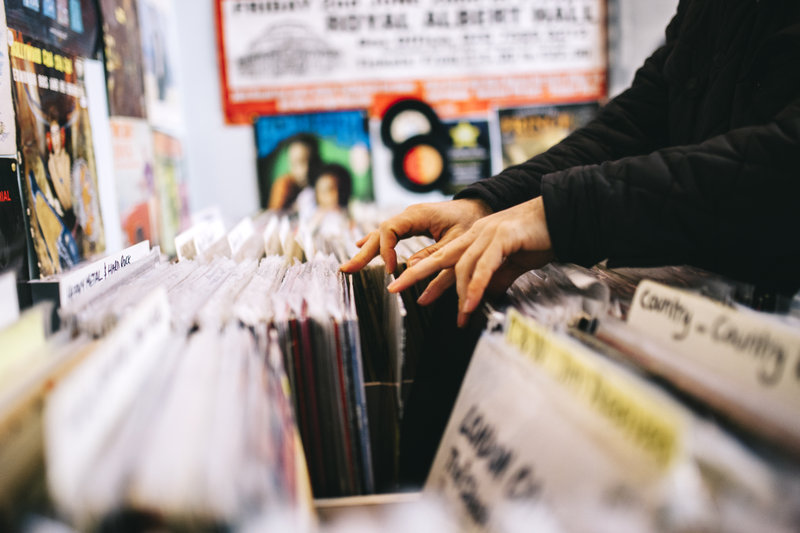 Digital downloads and iPods are all well and good, but for those who love album cover art, liner notes and the crackle 'n pop of vinyl there's Record City (300 E. Sahara Ave.), a used record and CD treasure trove housed in a purple brick-and-mortar bunker near the north end of the Strip. Even better, though a bit out of the way, is Zia Records (4225 S. Eastern Ave.). A new magnet for turntable nerds, tidy 11th Street Records (1023 Fremont St., between 10th and 11th streets) carries a nice, well-organized selection of used vinyl purveyed by a knowledgeable staff.
Ambling down the Strip, odds are excellent you'll spy fellow tourists toting bright yellow shopping bags from M&M's World (near MGM, fronting the Showcase Mall, 3785 Las Vegas Blvd. S.). Who among us can resist gobbling obscene amounts of the melt-in-your-mouth, not-in-your-hand treats? Judging by the crowd swarming all four floors of this super store, the answer is no one. Logo-emblazoned clothing, toys, housewares, souvenirs of every kind—they're all here. So are self-serve candy-by-the-pound dispensers and a free, 3-D animated movie that screens every 30 minutes.
Want more sugar? Your dentist will be horrified to learn that a few doors away you can wash down that chocolate with a soda from the Coca-Cola Store (fronting the Showcase Mall, 3785 Las Vegas Blvd. S.). All things branded Coke—from coffee mugs to Christmas ornaments—occupy two floors of retail space. You can even belly-up to a full-service soda fountain counter on the second level.
Fresh on the sweets superstore scene, Hershey's Chocolate World (in front of New York-New York, 3790 Las Vegas Blvd. S.) tests the willpower of Hershey's and Reese's fans with two floors full of temptations ranging from mammoth peanut butter cups to fresh-baked treats (think chocolate chip scones and Reese's cookie sandwiches). Be sure to check out the Statue of Liberty replica carved from 800-pounds of milk chocolate. The sight of it alone is enough to trigger a toothache.
The once-anonymous Gold & Silver Pawn Shop (713 Las Vegas Blvd. is a must-visit for fans of the wildly popular "Pawn Stars" reality TV series. When the show is filming (typically on weekday afternoons), there's often a long line to get in. On average the shop sees an astounding 3,000 visitors per day. That's sufficient traffic to justify installing a hot dog stand in the parking lot. Once inside you'll shuffle past the pawn counters, where fans will recognize for-sale items procured by Rick Harrison, "Big Hoss" and the gang. Doing brisk business is a gift shop section selling an array of show-related souvenirs, including "I ♥ Chumlee" bumper stickers.
Adjacent to the pawn shop's south parking lot is Pawn Plaza . A small complex of metal "cube" modules reminiscent of Vegas' Downtown Container Park, the 12,000-square-foot plaza houses several retailers, plus a few eateries to feed hungry "Pawn Stars" pilgrims.
Riding the coattails of the "Pawn Stars" phenomenon, Rick's Restorations (800 W. Mesquite Ave.) landed its own History Channel spin-off reality show, "American Restorations," a few years back. Those looking for fun things to do with friends should take advantage of the 10- to 15-minute guided tours of proprietor Rick Dale's workshop/showroom facility on weekdays, held every half-hour 10-4. The friendly staff is thrilled to be receiving so much attention, and the showroom's beautifully restored antiques (gas pumps, jukeboxes, slot machines, etc.) look even more impressive in person. Most items are for sale, but count on high prices for this quality of work. You'll have to be happy going home with a souvenir hat or shirt instead. Keep in mind that this site is a working business, so sometimes the crew is busy on a project and can't take a break to talk to visitors; it all depends on timing.
Those seeking more places to eat should swing by Luv-it Frozen Custard (505 E. Oakley Blvd., just off the Strip near the Stratosphere). Since 1973 this tiny family-run stand has been cooling off overheated Las Vegans with frozen custard fabulousness. Try the Western Special, covered in hot fudge and caramel and topped with salted pecans.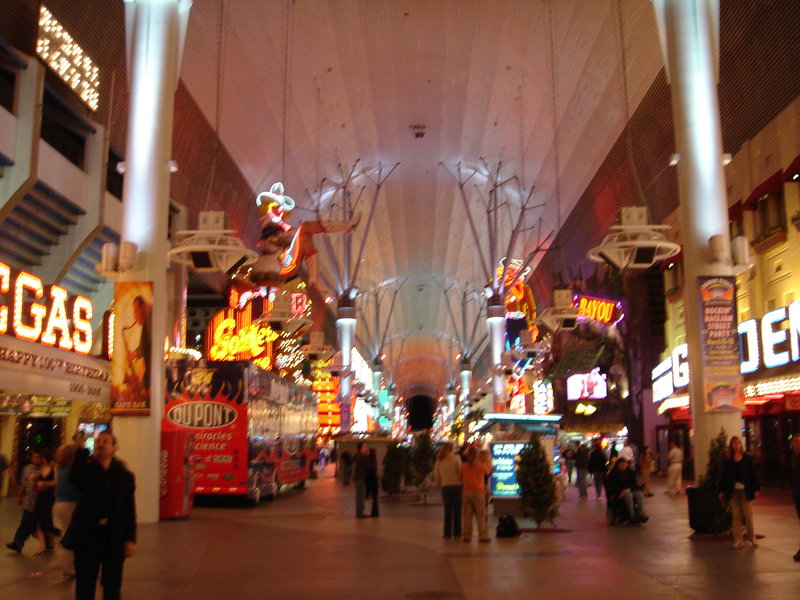 AAA/Photo submitted by Denise Campbell
Las Vegas Nightlife
"The City That Never Sleeps" lives up to its nickname. There's no shortage of things to do thanks to the velvet rope nightclubs and ultra-sleek lounges that are a fixture in nearly every hotel-casino on the Strip. The Vegas club scene is littered with celebrity names—tabloid and otherwise—but the insanely long lines outside the hippest hot spots means there are still lots of regular folks who want to boogie with the beautiful people and are willing to pay a $30 (and up) cover charge to do so.
If you're itchin' to hit the clubs during your trip, here are a few tips on getting past the bouncers. Ladies, dress to impress. The higher the heel and the shorter the skirt, the better your chance of getting inside before 2 a.m. Gentlemen, no backwards baseball caps, baggy pants or sneaks; the standard nightclub uniform is a button-down shirt (usually expensive, and always one size too small) and either dress pants or a $150 pair of jeans. Most clubs don't heat up until 11 p.m. or midnight. If you're not on "the list," line up by 10 p.m.
Many clubs set aside tables for the extortionate practice known as "bottle service." Reserving a table usually requires that you buy several bottles of booze at sky-high mark-ups. If your wallet's fat, this is the fast track into nearly every club. Call your destination ahead of time or talk to the doorman when you arrive. Note: It's not a good idea to purchase so-called "VIP" nightclub passes from freelance hawkers on the Strip. Though the passes are usually legit, the promise of VIP treatment is almost always a scam. At the club you'll wait in line just like everyone else.
Luxury High-Energy Nightclubs
The chic indoor/outdoor poolside patio and top-drawer DJs at XS (in the Encore Las Vegas, 3131 Las Vegas Blvd. S.) draw an exclusive A-list crowd that doesn't sweat the stratospheric bar tabs; phone (702) 770-7300. Next door at Wynn Las Vegas (3131 Las Vegas Blvd. S.) is Intrigue . If you tire of the DJ inside, head outdoors and enjoy the waterfall and pyrotechnics; phone (702) 770-7300.
Celeb sightings abound at Tao (in The Venetian, 3377 Las Vegas Blvd. S.), an Asian temple-themed swankatorium with high-energy dance floors, VIP sky boxes and an outdoor terrace overlooking the Strip; phone (702) 388-8588.
Omnia (in Caesars Palace, 3570 Las Vegas Blvd. S.) occupies the three-level venue formerly inhabited by the infamous PURE nightclub. Under the main room's massive, UFO-like chandelier, a mass of sweaty bodies grooves to EDM beats spun by big-name DJs; phone (702) 785-6200.
Marquee Nightclub (in The Cosmopolitan, 3708 Las Vegas Blvd. S.) offers the requisite luxury atmosphere (with eye-popping drink prices to match) and is one of the Strip's foremost miniskirt magnets; phone (702) 333-9000.
Chill Clubs and Live Music
Five-level
Hakkasan
(in MGM Grand, 3799 Las Vegas Blvd. S.) has a high-end restaurant, chill-out lounge and massive, state-of-the-art nightclub boasting superstar DJs; phone (702) 891-3838. Down the street at Mandalay Bay (3950 Las Vegas Blvd. S.), LIGHT Nightclub features aerialists performing above the gyrating crowd; phone (702) 632-4700 for table reservations.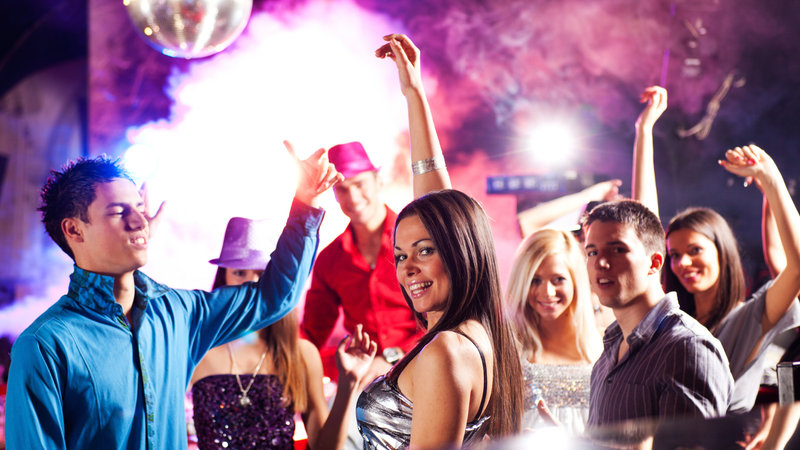 skynesher/iStockphoto.com
For years, rock and pop bands scratched Vegas off their tour itinerary because the city lacked decent mid-size concert halls. That has changed with the opening of more intimate live music venues. Rocker dudes and chicks pack The Joint at the Hard Rock Hotel (4455 Paradise Rd.) and the high-tech Hard Rock Cafe on the Strip (at 3771 S. Las Vegas Blvd., in the Showcase Mall); phone (702) 693-5000 for The Joint or (702) 733-7625 for the Hard Rock Cafe. There's a House of Blues at Mandalay Bay (3950 Las Vegas Blvd. S.); phone (702) 632-7600. Mega-successful musician Carlos Santana performs as the venue's resident headliner (shows are scheduled in May and September-November 2018). Pearl Concert Theater (in Palms Casino Resort, 4321 W. Flamingo Rd.) features top-notch touring acts; phone (702) 944-3200. The Chelsea (in The Cosmopolitan, 3708 Las Vegas Blvd. S.) has a capacity of about 3,000 and regularly books big names (Lenny Kravitz and Willie Nelson headlined 2018 shows); phone (702) 698-7000.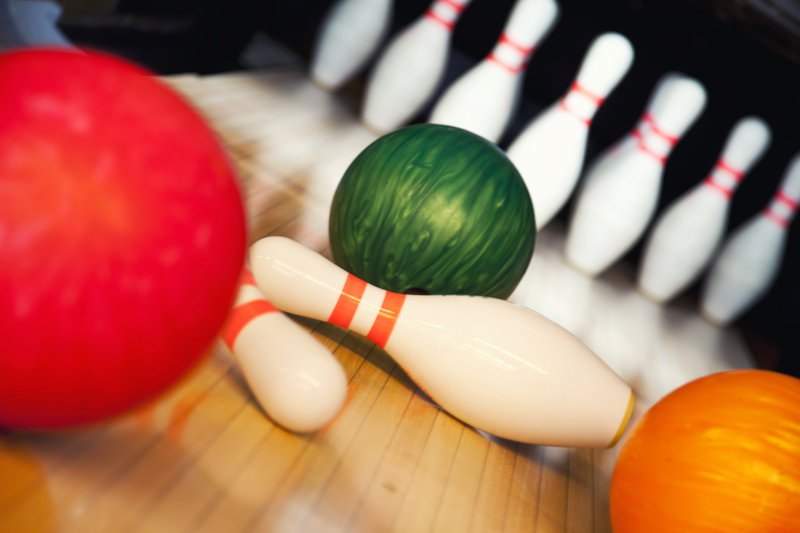 ozgurcankaya/iStockphoto.com
One of the Strip's newer live music hot spots, Brooklyn Bowl (in The LINQ complex, 3545 Las Vegas Blvd. S.) rolls an intimate concert venue, a bowling alley and an excellent restaurant/bar into one cavernous space that can only be described as carnival sideshow meets industrial-chic bordello. If you don't have tickets for the evening's show, drop by the bar for a late afternoon drink and chances are good you'll see and hear the night's headliner performing their pre-gig sound check; phone (702) 862-2695.
Cocktails With a Relaxed Vibe
If high-decibel hip-hop or screaming guitars aren't your thing, Vegas has several bars and lounges more suited to cocktails and conversation. 107 SkyLounge , an elegant cocktail bar on the (you guessed it) 107th floor of the Stratosphere (2000 Las Vegas Blvd. S.), mixes sophistication with lofty views of the glittering Strip, setting a seductive mood. The small reception booth and free elevator that provides access to the bar are just beyond the paid-ticket line and elevator that goes to the hotel's top-of-tower observation deck and thrill rides; phone (702) 380-7777.
Napoleon's (in Paris Las Vegas, 3655 Las Vegas Blvd. S.) ditches thumping dance beats and Jägermeister shots in favor of champagne toasts, live jazz and dueling piano performances; phone (702) 946-7000.
CityCenter's ARIA Resort (3730 Las Vegas Blvd. S.) has a nice mix of refined bars and lounges. Two worth checking out are Lift Bar and the super-swank ALIBI Cocktail Lounge . Enjoy the posh ambience of the Baccarat Lounge at the edge of the Baccarat Room. Phone (702) 590-7111 for general ARIA Resort information.
Ring-a-ding-ding. Old-school Vegas lives at the Fireside Lounge at the Peppermill (inside the Peppermill coffee shop, 2985 Las Vegas Blvd. S.), a dimly lit early '70s throwback decked out with velvety couches, pink neon, mirrored ceilings and a magic water-and-fire pit. Some of the vintage cool has been spoiled by the addition of flat-screen TVs, but after downing a few of the seriously stiff tropical cocktails it doesn't really matter. Phone (702) 735-4177.
Fun Places to Go for Country Music
If all this sounds too highfalutin, pull on the Tony Lamas and go to town at
Toby Keith's I Love This Bar & Grill
(in Harrah's, 3475 Las Vegas Blvd. S.). The bartenders are jovial, the pours generous, and live country music kicks off every night at 9 p.m.; phone (702) 369-5000.
Gilley's Saloon, Dance Hall & Bar-B-Que
(in Treasure Island, 3300 Las Vegas Blvd. S.) has live country bands (or DJs), line dancing, Southern barbecue and of course a mechanical bull ($10 per ride). Try not to let the high drink prices get you riled; phone (702) 894-7111.
Another fave with the Stetson set is PBR Rock Bar and Grill (at Planet Hollywood's Miracle Mile Shops, 3663 Las Vegas Blvd. S., #730), where you can tip back an ice-cold Bud on the Strip-side patio, or hang inside and laugh at booze-emboldened daredevils getting thrown by the mechanical bull (FYI, city slickers: PBR stands for Professional Bull Riding); phone (702) 750-1685.
Tired and thirsty from wandering the Strip? Budweiser Beer Park offers the namesake beverage along with an impressive selection of other frosty brews. This rooftop covered patio at Paris Las Vegas (3655 S. Las Vegas Blvd.) is a great spot to kick back and people-watch or catch a game on one of the big screens; phone (702) 444-4500. Tip: If you haven't made it to the Bellagio yet to view the fountain show, grab one of the terrace tables for a prime position from which to observe the dancing waters.
In front of Harrah's (3475 Las Vegas Blvd. S.), the outdoor Carnaval Court Bar & Grill has "flair" bartenders (think Tom Cruise in "Cocktail") and rock and funk cover bands that play to raucous crowds not interested in the velvet rope scene. There's usually a cover charge on weekends; phone (702) 693-6138.
Places to Eat
Several establishments add grub to the partying.
Margaritaville
(in the Flamingo Hotel, 3555 Las Vegas Blvd. S.) is the Vegas outpost of Jimmy Buffett's wildly successful restaurant/bar chain. There's plenty of tequila on hand for thirsty Parrotheads. The "Cheeseburger in Paradise" and fries will set you back $15 or so; Buffett tunes and classic rock blast from the sound system. Phone (702) 733-3302.
The Park is new on the scene of local restaurants. This outdoor space connects New York-New York, Park MGM and the T-Mobile Arena, so it's great for pre-event mingling. Enjoy patio seating at casual restaurants and take pictures by a water wall and massive shade structures that look more like works of art. Along with brews, the Beerhaus (3782 S. Las Vegas Blvd.) serves up entertainment in the form of bar games. The giant Jenga set is impressive. Phone (702) 692-2337.
It always feels like St. Paddy's Day at
Nine Fine Irishmen
(in New York-New York, 3790 Las Vegas Blvd. S.), where bangers and mash, Jameson shots and a wide selection of stouts fuel the party. Sip a pint on the casual Strip-front patio that has a view of the faux Brooklyn Bridge. Live Irish music begins nightly at 9; phone (702) 740-6463.
Fabulous Clubs in the Fremont
Fremont Street nightlife revolves around the popular overhead light show, people watching in between shows, casino gambling and the comp drinks that come with it. If it's live music you're after, rock bands and Elvis impersonators perform most nights on Fremont's outdoor stages. At Binion's (128 E. Fremont St.), the open-air, street-front Whiskey Licker Bar is a fun spot to rock out and knock back a few cold ones. Across the way, watch the Fremont freak show from the Golden Nugget's Bar 46 , a street-side lounge with low-pro couches arranged around a crackling fire pit. Note: Many casinos now have free plastic cup dispensers posted at their exits. Use them for your drink while walking Fremont Street, or risk a pricey citation.
Nearby, anything goes at Hogs & Heifers Saloon (201 N. 3rd St.), a self-styled dive bar with boisterous, sexy cowgirl bartenders and live music some nights; phone (702) 676-1457. Hells Angels bonus: There's free motorcycle parking directly out front.
Hops hounds head for Banger Brewing (at the east end of the Fremont Street Experience at 450 Fremont St., #135), a craft brewery and relaxed bar that offers its tasty beers by the pint, growler or in tasting flights (be sure to sample the jalapeno-infused Hefeweizen). Free brewery tours are given several times daily; phone (702) 456-2739.
A crop of hipster-geared cocktail bars inhabits the Fremont East District. At the Downtown Cocktail Room (a few steps south of Fremont at 111 Las Vegas Blvd. S.) you can sip retro cocktails in a dark, speakeasy-meets-bohemia atmosphere; phone (702) 880-3696. The Griffin (511 Fremont St.), a very un-Vegas lounge, draws a young crowd with red leather booths, cozy fireplaces and a jukebox heavy on indie rock; phone (702) 382-0577.
Commonwealth bar (525 E. Fremont St.) sports a 1920s Jazz Age decor and has a rooftop patio (live DJs on weekends) overlooking the Fremont East action below; phone (702) 445-6400. Across the street, catch a live band or DJ while channeling your inner Minnesota Fats at Backstage Bar & Billiards (601 E. Fremont St.). Pool tables run $10 per hour. There's a cover charge for live music; phone (702) 382-2227.
A blast from the past, Atomic Liquors (917 Fremont St.) opened in 1945 as Virginia's Cafe but for most of its history has been a bar, saucing everyone from movie stars (the Rat Pack and Barbra Streisand were regulars) to destitute drunks. In the '50s, crowds gathered here to watch nuclear bomb tests in the distant Nevada desert. Nowadays the only thing getting bombed is you, thanks to a nice list of specialty cocktails and draft beers. Have a drink inside the bar (complete with vintage jukebox, pressed-tin ceilings and old-school "Danger: Radiation" signs), or chill on the patio fronting Fremont; phone (702) 982-3000. Note: Though the bar is only three walkable blocks from the Fremont East District, after dark it is best to take a cab.
Travel the South Pacific Without Leaving Vegas
Staying downtown? Want to go on a South Seas liquid vacation? Take a quick cab ride to Frankie's Tiki Room (1712 W. Charleston Blvd., just west of I-15) or The Golden Tiki (3939 Spring Mountain Rd., in Chinatown). These are must-visits for fans of classic tiki-bar kitsch and rum-loaded tropical drinks; phone (702) 385-3110 or (702) 222-3196, respectively.
Off-Strip, across from the Hard Rock Hotel, party like it's Oktoberfest at
Hofbrauhaus Las Vegas
(4510 Paradise Rd.), a boisterous German beer hall/restaurant specializing in the requisite schnitzel, steins of brew and live oompah bands; phone (702) 853-2337.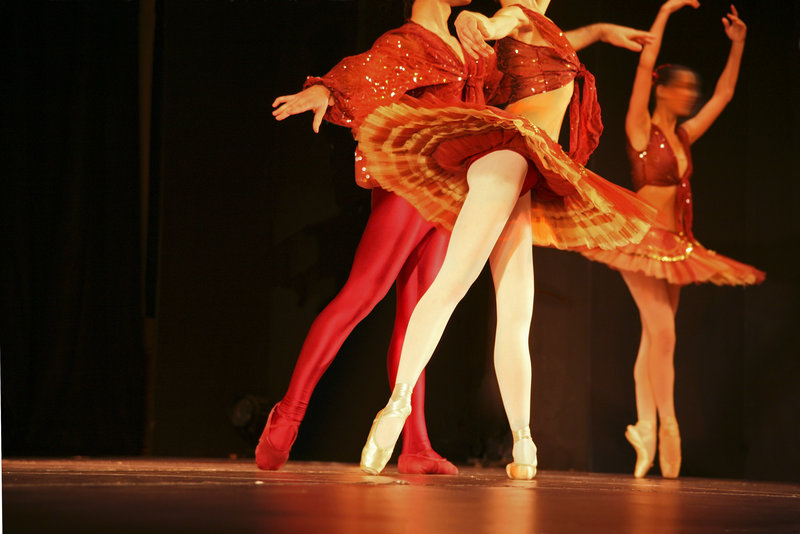 Vasiliki Varvaki/iStockphoto.com
Las Vegas Performing Arts
Popular images of Las Vegas lean more toward the brazen theatrics of razzle-dazzle showmanship, luxury restaurants and clubs than they do the rarefied heights of serious theater. That does not mean that the fine arts receive short shrift. Plays, concerts and dance performances are presented at several area locations. Neon magazine, the entertainment guide included with the Friday edition of the Las Vegas Review-Journal, carries listings of cultural events to explore on your vacation.
Dance
The Nevada Ballet Theatre presents both classical and contemporary works at The Smith Center, 361 Symphony Park Ave., a gorgeous $470 million performing arts center that opened just west of downtown in 2012. City officials are wagering that tourists, as well as an increasingly urban and artsy local population, will embrace the new facility's high-brow offerings—everything from concerts to touring Broadway plays, perfect for group travel.
Free guided walking tours of the 5-acre Art Deco-style complex are given on Wednesday and Saturday mornings at 10:30; but be sure to make a reservation to get in on all the action. For Smith Center performance schedules, tickets and tour information, phone (702) 749-2000.
Film
Repertory film series, as well as musical performances and art exhibits, are shown at the Winchester Cultural Center at 3130 S. McLeod Dr. For schedule information, phone (702) 455-7340.
The Clark County Library, 1401 E. Flamingo Rd., screens classic films and documentaries; phone (702) 507-3400.
Several off-Strip casinos and shopping malls have multiplex theaters. Check the Las Vegas Review-Journal entertainment section to explore options for what to do and see.
Music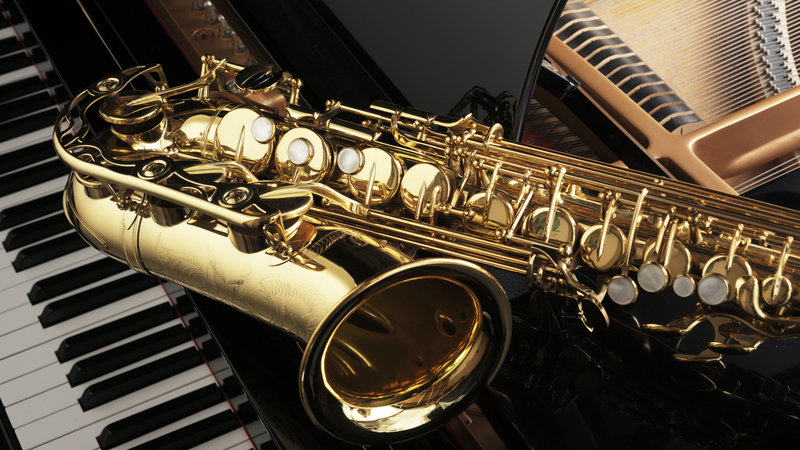 The 20,000-seat T-Mobile Arena has drawn big acts like Coldplay, Billy Joel, The Killers, Nicki Minaj and Keith Urban.
The Smith Center's main venue is Reynolds Hall, a state-of-the-art 2,050-seat theater that has hosted concerts by stars ranging from comedian/musician Steve Martin to jazz chanteuse Diana Krall. The hall also is the home of the Las Vegas Philharmonic. Cabaret Jazz, the center's intimate 240-seat, supper club-style room, lets you get an up-close look at live jazz jams; phone (702) 749-2000.
Symphony, jazz and chamber music performances, including concerts by internationally recognized musicians, are presented at the UNLV Performing Arts Center's Artemus W. Ham Concert Hall just a few miles from the Strip; phone (702) 895-2787 to learn more about your new music destination.
Theater
flickr/Miss Wetzels Art Class
The award-winning Department of Theatre of the University of Nevada, Las Vegas stages both contemporary plays and the classics throughout the year in the 550-seat Judy Bayley Theatre, on Maryland Parkway, and at the Black Box Theatre, on the first floor of Ham Fine Arts; phone (702) 895-2787 if you're a theater-lover wondering what to do today.
The small Troesh Studio Theater at The Smith Center stages plays and also presents film screenings for viewers looking to take a trip through various film genres; phone (702) 749-2000 for more information.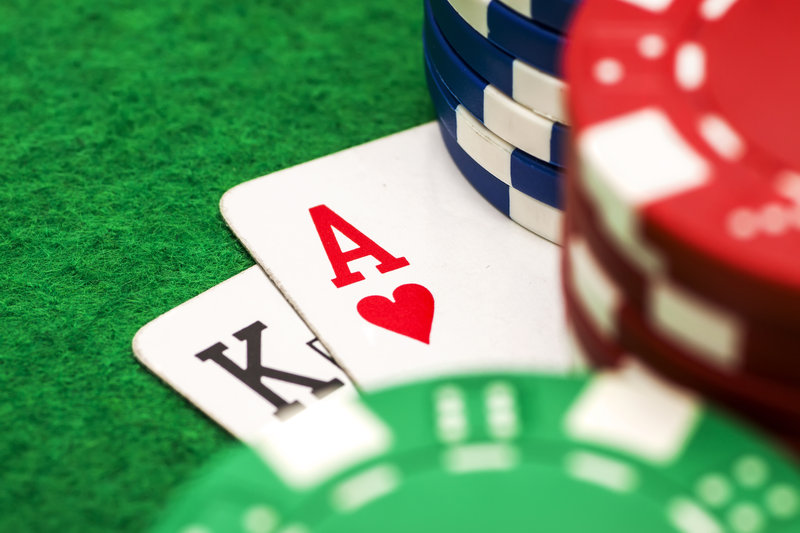 Las Vegas Sports and Recreation
The biggest games in this town are played at green felt tables, not sports arenas. Yet despite more money being bet on sports in Las Vegas than is ever taken in at the turnstiles, the city nevertheless presents a fine selection of spectator sports for locals and those on vacation alike. College basketball, especially, has a rich local tradition.
Las Vegas and its environs also offer a royal flush of recreational pursuits that include golf, tennis, racquetball and swimming. The desert climate, despite scalding summer days, invites outdoor recreation all year, so don't hesitate to plan a trip on what you might consider "off season."
The T-Mobile Arena, 3780 Las Vegas Blvd. S. between New York-New York and Park MGM, presents sporting events and concerts at this new 20,000-seat venue. Phone (702) 692-1300.
Race Your Way to Fun Places to Go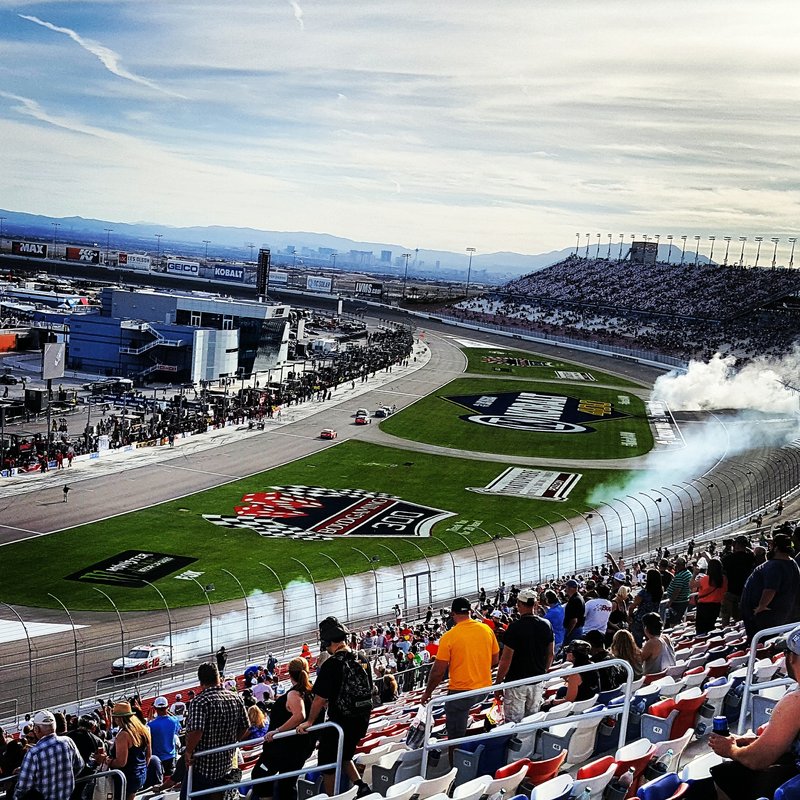 Fans of automobile racing will find plenty of company at the Las Vegas Motor Speedway, 7000 Las Vegas Blvd. N., 17 miles northeast of Las Vegas off the I-15 Speedway Boulevard exit. The complex hosts NASCAR Monster Energy Cup and XFINITY Series as well as NHRA events; phone (800) 644-4444 for information.
Nearby, The Carroll Shelby Heritage Center, 6405 Ensworth St. houses the Carroll Shelby Museum and displays performance cars, including Shelby Cobras. Tours of the manufacturing facility are available if you're trying to narrow down things to do this weekend; phone (702) 942-7325.
Baseball: Pitch Your Way to the Perfect Destination
The Las Vegas 51s suit up for professional baseball at Cashman Field, 850 Las Vegas Blvd. N., from early April through the first week in September. This Class AAA, Pacific Coast League affiliate adopted an unusual team logo: a bald-headed space alien. The name refers to Area 51, the top secret U.S. Air Force base north of the city where some speculate that extraterrestrials visit. Phone (702) 386-7200 for ticket and schedule information for out-of-this-world travel sites. Note: The Las Vegas 51s will move in Spring 2019 to the Las Vegas Ballpark at the intersection of S. Town Center Drive and W. Sahara Avenue in the community of Summerlin.
The Rebels of UNLV play at the on-campus Earl E. Wilson Baseball Stadium during the college season. Phone (702) 739-3267 for ticket and schedule information.
Shoot Hoops With the Rebels
The Runnin' Rebels of UNLV hope to one day live down an outlaw image that's swirled like an Old West legend around the team for years—often overshadowing enormous success with a truly exciting style of basketball.
The basketball program came to national prominence under former coach Jerry "Tark the Shark" Tarkanian, who first took the Rebels to the NCAA Final Four in 1977 and led them to a national championship in 1990. Tarkanian built the program into a perennial powerhouse and an object of local idolatry. The Rebels play on the UNLV campus at the Thomas & Mack Center between November and March; phone (702) 739-3267.
A Knockout Experience
Vegas and professional boxing have had a close relationship for almost 60 years. Despite a rocky history—government scrutiny, a confusing mishmash of championship titles (IBF, WBA and WBC) and the scandalous out-of-ring antics of a few of the sport's biggest names—title fights have always captured the public interest. The absurdly high purses, flamboyant promoters, glamorous ringside spectators and attendant media hoopla all seem appropriate against a neon-infused Sin City backdrop.
Some of the sport's most memorable bouts have taken place here: Muhammad Ali vs. Floyd Patterson, Ali vs. Leon Spinks, Sugar Ray Leonard vs. Marvin Hagler. George Foreman shocked Vegas and the boxing world by winning the heavyweight title at age 45 with his knockout of Michael Moorer in 1994. Mike Tyson infamously gnawed off a piece of Evander Holyfield's ear in the ring at the MGM Grand Garden Arena in 1997.
Most big fights now take place at the MGM, something to keep in mind if you're figuring out where to stay while checking out airline flights; phone (702) 531-3826 or (800) 929-1111 for event information. Mandalay Bay sees its fair share of super-hyped bouts as well. The Hard Rock Hotel, The Orleans, Texas Station Gambling Hall & Hotel (all off-Strip) and The Cosmopolitan (on the Strip) are among a handful of venues that regularly present mid-level fight cards.
Longtime fans of "the sweet science" begrudgingly admit that MMA (Mixed Martial Arts) is now as popular as boxing—perhaps even more so. The big UFC (Ultimate Fighting Championship) events usually go down at MGM or Mandalay Bay.
It's Good!
UNLV also supplies the city's big-time gridiron action, with the football Rebels scrapping in the Mountain West Conference against the likes of Air Force, BYU and Wyoming. The Rebels' home games are September through December at Sam Boyd Stadium east of campus; phone (702) 739-3267.
Tee Time
Las Vegas' desert climate offers golfers excellent playing conditions, although the summer heat is formidable. Numerous championship and less demanding courses are open to the public.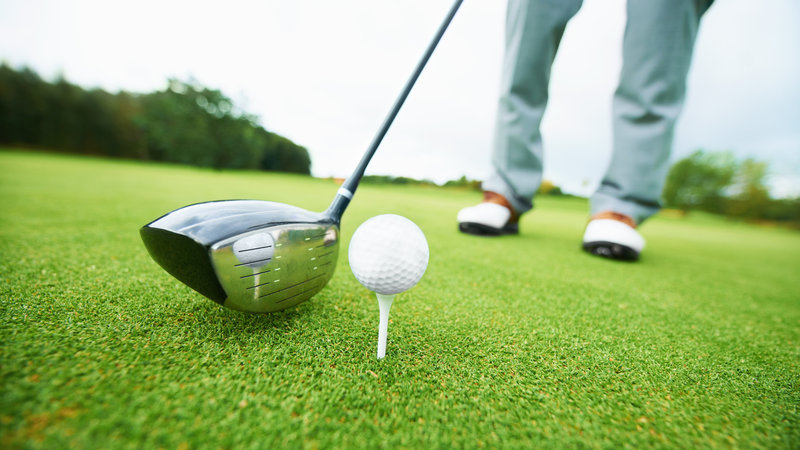 All of the following offer 18 holes: Angel Park Golf Club, (702) 254-4653 or (888) 446-5358 (two 18-hole courses), 10 miles west via Summerlin Parkway to 100 S. Rampart Blvd.; Desert Pines, (702) 388-4400, 2 miles east of I-15 off Eastern Avenue at 3415 E. Bonanza Rd.; Highland Falls Golf Course, (702) 254-7010, at 10201 Sun City Blvd.; and the Las Vegas Golf Club, (702) 646-3003, at 4300 Washington Ave.
Snow Mountain, Sun Mountain and Wolf are the three 18-hole courses at the Las Vegas Paiute Golf Resort, (800) 711-2833, 23 miles northwest of the city via US 95 at 10325 Nu-Wav Kaiv Blvd.
Bali Hai Golf Club is located near Mandalay Bay Resort & Casino and the airport at 5160 Las Vegas Blvd. S. The South Pacific-themed, par-71 course has fairways bordered by towering palms and exotic plants. Phone (888) 427-6678.
Each of these courses includes a clubhouse, golf shop, equipment rental and some food service. They are not lighted for night play. Early starts are recommended during the summer months.
The four-level Topgolf at the MGM Grand Hotel & Casino is a high-tech driving range/sports bar that also features golf-themed games and a concert stage. Phone (702) 933-8458.
Puck-er Up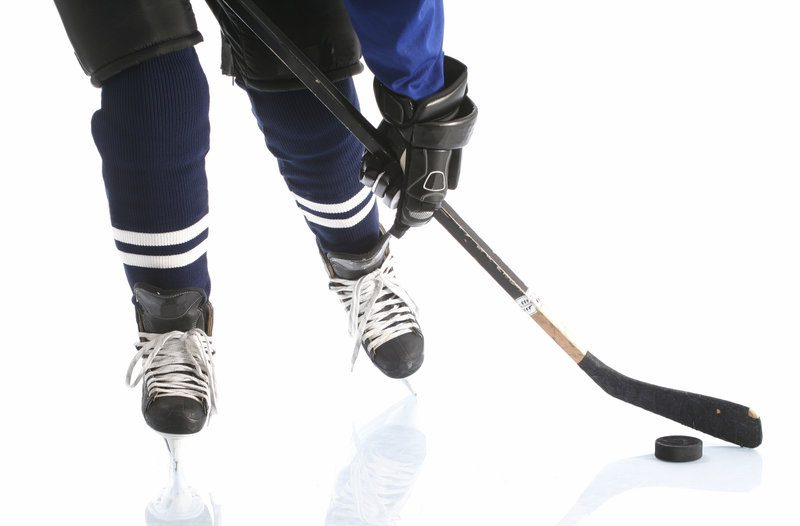 The NHL expanded their number of teams with the addition of the Vegas Golden Knights in 2017. Watch this fledgling team fight it out on the ice at the T-Mobile Arena, 3780 Las Vegas Blvd. S., from early October to early April.
The Old West is New Again
Giddyup to the outskirts of town and sit tall in the saddle. Bonnie Springs Ranch offers an Old West experience that includes rides through the beautiful Red Rock Canyon area west of Las Vegas; phone (702) 875-4191.
Get Physical
Head out of the city to public land trails, drive a few blocks to a city park or to the university track, or just step outside your hotel door and pound the Strip. Serious runners will find the nearby mountain trails a tempting respite from summer's oven-like heat. Realize, however, that elevations above 3,000 feet present different challenges.
Bob Baskin Park, 2801 W. Oakey Blvd., is nestled in a quiet residential area, and the park's walking path is cushioned. Pueblo Park, at Buffalo Drive and Lake Mead Boulevard west of the Strip, has a delightfully undeveloped feeling, while Sunset Park, 2601 E. Sunset Rd., is bustling and urban.
About 20 miles west of the city, Red Rock Canyon National Conservation Area has more than 20 trails of varying lengths from which to choose—not to mention spectacular scenery. Pick up a free trail map at the visitor center.
Tap Into Your Inner Cowboy (or girl)
Shutterstock.com/Margo Harrison
Every visitor to America's West should attend at least one quality rodeo to complete the regional experience. Winter visitors to Las Vegas can see one of the very best every December when the Wrangler National Finals Rodeo takes place over 10 days at the Thomas & Mack Center on the UNLV campus; phone (866) 388-3267 for ticket information.
Boost Your Backspin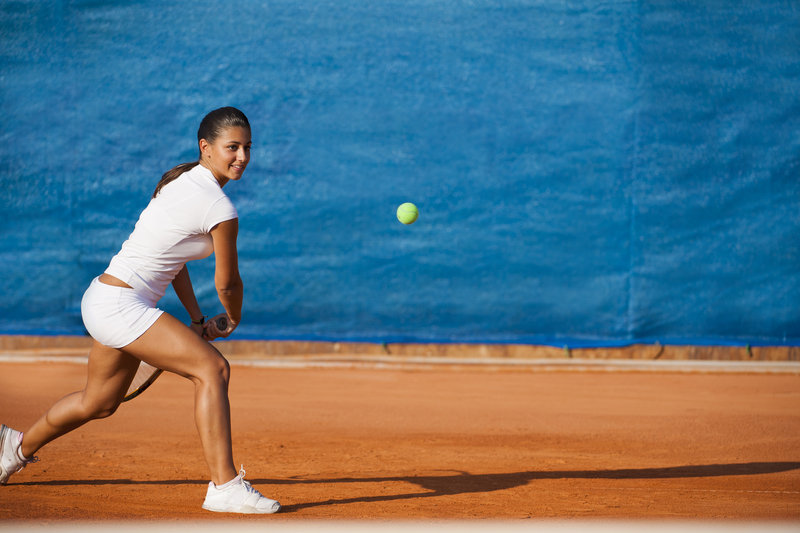 A number of public facilities are scattered throughout the city. The following have at least two lighted courts: Darling Tennis Center, (702) 229-2100, at 7901 W. Washington Ave.; Sunset Park, (702) 455-8200, across from McCarran International Airport at 2601 E. Sunset Rd.; Winchester Cultural Center, (702) 455-7340, at 3130 S. McLeod Dr.; and Winterwood/Wengert Park, 2001 Winterwood Blvd. Phone Clark County Parks & Recreation at (702) 455-8200 for information about municipal facilities.
Many resort hotels and private clubs have tennis courts that visitors are allowed to use, but it is always a good idea to confirm the hotel's current visitor policy by phone. Hotels with tennis facilities include Bally's Las Vegas, (702) 967-4598, and Westgate Las Vegas, (702) 732-5009.
The Frank and Vicki Fertitta Tennis Complex on the UNLV campus requires reservations and charges a fee, but it is considered the city's finest tennis facility; phone (702) 895-4489.
Spend a Day on the Water
Many swimming pools are open daily Memorial Day through Labor Day. Contact the Las Vegas Parks and Recreation Department for information about pools and their schedules; phone (702) 229-7529.
The 1.5 million acres comprising Lake Mead National Recreation Area, which is twice the size of Rhode Island, hold nearly limitless outdoor recreation opportunities—all just 35 miles east of the neon Strip. Lake Mead and Lake Mohave serve up great sport fishing for rainbow trout, striped bass, channel catfish, crappie and blue gill. Steady breezes and large expanses of open water lure board and boat sailors as well as powered watercraft. Annual passes are available; phone (702) 293-8990.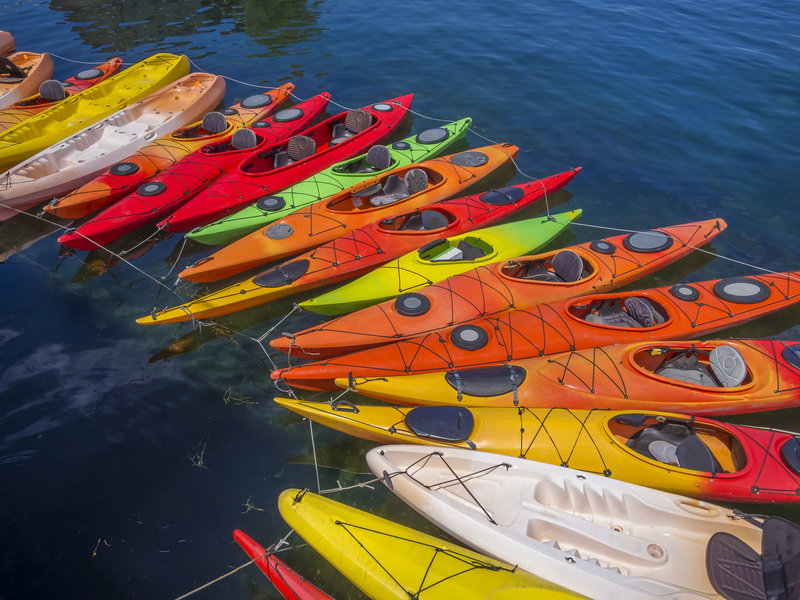 Shutterstock.com/Christian Delbert
Guided kayaking trips beginning at the base of the Hoover Dam down the Colorado River, with a stop at a hot springs, are offered by Evolution Expeditions; phone (702) 259-5292.
The Ultimate Snow Day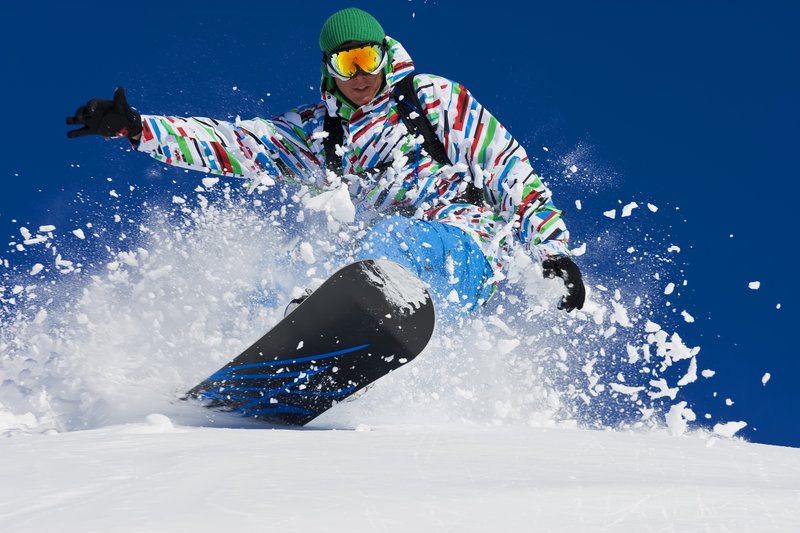 age fotostock/David J Spurdens
Less than an hour's drive northwest of Las Vegas is Humboldt-Toiyabe National Forest. This wilderness area encompasses Mount Charleston, site of the Las Vegas Ski & Snowboard Resort. The resort, which has a day lodge and three double chairlifts, is open Thanksgiving to Easter; chairlifts providing scenic views are open Friday through Sunday during the off-season. Phone (702) 593-9500 for snow conditions, (702) 385-2754 for general information or (702) 645-2754 to make ski reservations.
Other Diversions
Get a thrill from a 15-minute simulated sky-diving experience in a 21-foot vertical wind tunnel at Vegas Indoor Skydiving, 200 Convention Center Dr. Phone (702) 731-4768 or (877) 588-2359.
Close to the Strip at 3060 S. Highland Dr., Las Vegas Table Tennis provides top-of-the-line tables, coaching and even a training robot for Ping-Pong devotees; phone (702) 733-3800.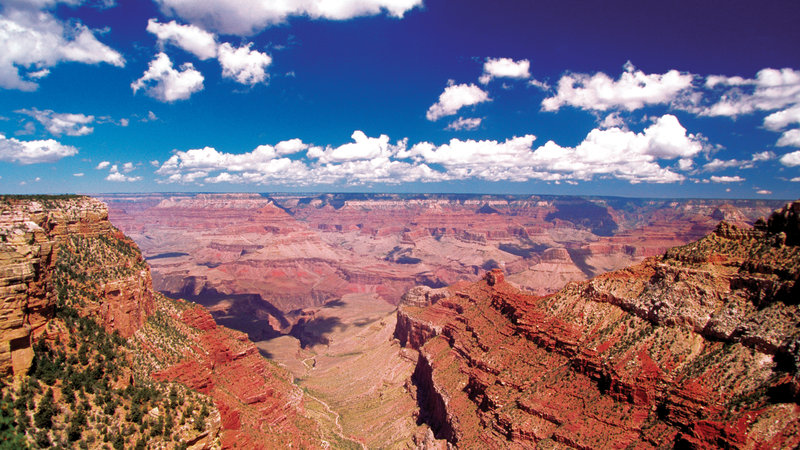 Las Vegas Sightseeing
There are other ways to spend time and money in Las Vegas than inside a casino during a vacation or business trip. A daylong sightseeing tour of the city and nearby attractions can be a relaxing intermission from a hectic agenda of casino hopping, checking out various restaurants and shows.
Aerial Tours
Air tours of the Grand Canyon or Lake Mead area are available from Las Vegas or Boulder City for those looking for a different kind of airlines and air flights. The following list represents a sampling of companies available and is provided for information only:
Grand Canyon Airlines
, (702) 835-8484 or (866) 235-9422; Maverick Helicopters, (702) 261-0007 or (888) 261-4414; and
Papillon Grand Canyon Helicopters
, (702) 736-7243 or (888) 635-7272.
Boat Tours
A combination tour of Hoover Dam and a cruise on Lake Mead is offered by Lake Mead Cruises; phone (702) 293-6180 to get in some time on the water between airline flights.
Bus, Four-wheel-drive and Van Tours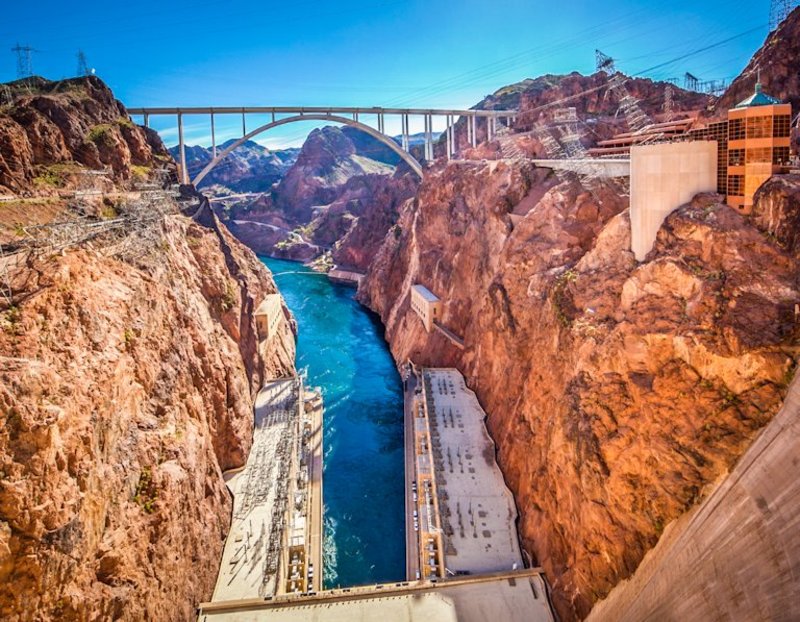 Missing35mm/iStockphoto.com
Guided bus tours of downtown and surrounding points of interest, including the Grand Canyon's South and West Rims, Hoover Dam, Red Rock Canyon and Lake Mead, are offered by Gray Line Las Vegas; phone (702) 739-7777 or (877) 333-6556.
Another handy public transportation option is the double-decker Deuce bus, which runs up and down the Strip 24/7.
In a city with dozens of attractions, restaurants and fun things to do with friends, you may have trouble deciding where to spend your time. Here are the highlights for this destination, as chosen by AAA editors. GEMs are "Great Experiences for Members."
More Than Just a Place to Stay During Your Trip
No Need to Do the Crime or the Time
Thrill Rides of the Ages for All Ages
Aiming for an even higher vantage point? Take a spin on the world's tallest observation wheel, the 550-foot tall High Roller. Opened in 2014 at the Strip's LINQ shopping/entertainment promenade, this mega Ferris wheel offers a smooth, 30-minute ride (one complete wheel revolution) aboard glass-walled passenger pods. At the wheel's apex, feast your eyes on a fantastic 360-degree panorama that's best after dark when the city lights are ablaze.
All Fun & Games
Gills, Thrills & Frills
Reconnect With Nature
Our favorites include some of this destination's best restaurants—from fine dining to simple fare.
Las Vegas has come a long, long way from the heyday of bargain shrimp cocktails and all-you-can-eat buffets. While those fabled buffets and restaurants will always be around—and they remain justifiably popular—more than ever the city is a hot spot for global cuisine and the cutting-edge talents of world-renowned chefs. It's heaven for foodies as well as those with money to burn while on vacation. And not surprisingly, the Strip is the heart of this sophisticated dining scene.
Fine Wine and Dining
Where Food Becomes Art
An All-in-One Dining Experience
Sate Your Sweet Tooth
A Meal Back in Time
Off the Beaten Menu
You Don't Have to Be Rich
Historic Eats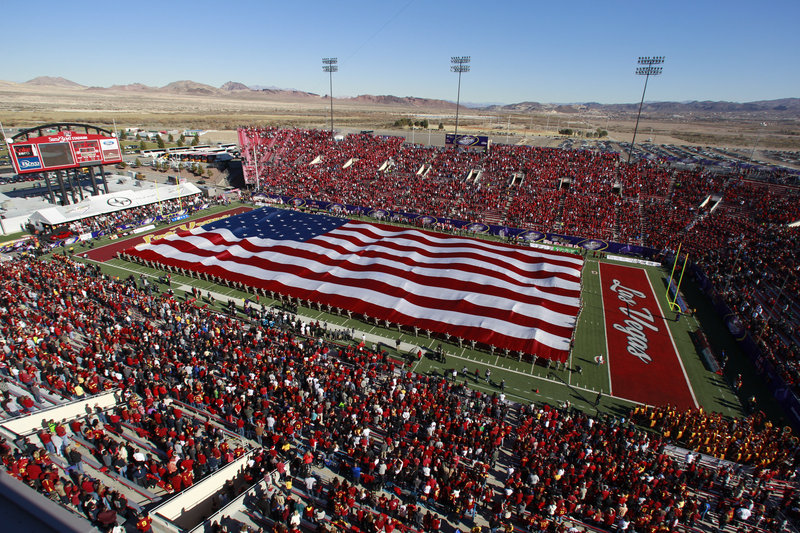 UNLV/R. Marsh Starks/Royal Purple Las Vegas Bowl
In addition to its many cultural and historic landmarks, as well as its divine restaurant selections, this destination hosts a number of outstanding festivals and events that may coincide with your Vegas visit. Ready to fine-tune your group travel plans?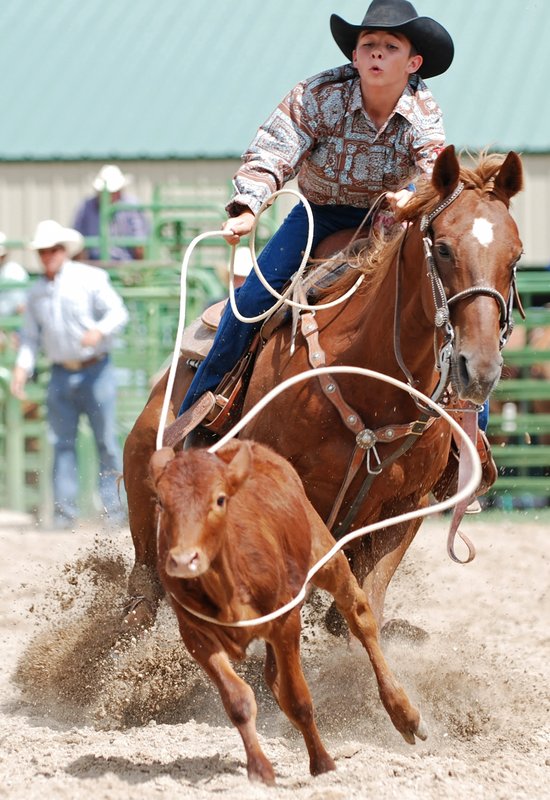 iStockphoto.com/dgphotography
The
Pennzoil 400 Weekend
event, which includes Monster Energy Cup and XFINITY Series races, brings racing fans to Las Vegas Motor Speedway in early March. Prize livestock are proudly exhibited during the 5-day
Clark County Fair & Rodeo
in Logandale, also held in April. Talented musicians from across the country perform at the
Las Vegas City of Lights Jazz and Rhythm and Blues Festival
, held at the Clark County Government Center Amphitheater in late April, ideal for an early spring trip.
Go Back in Time as You Move Forward Through Your Travel Itinerary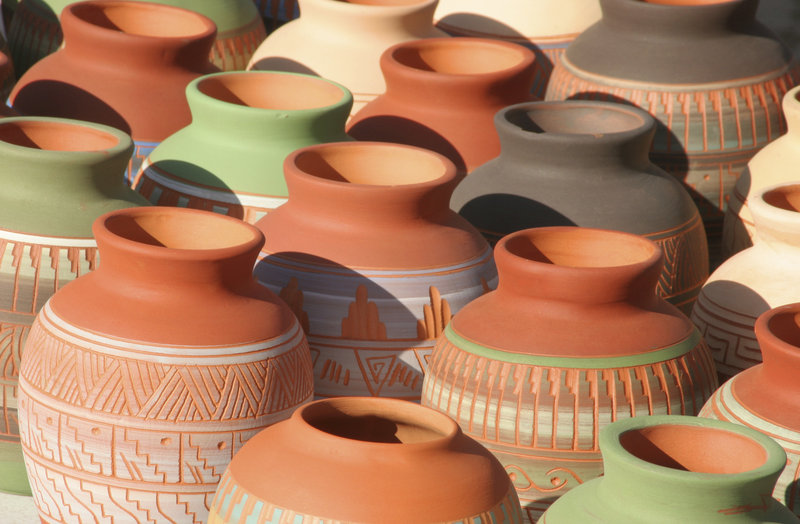 Relive the Old West during May's
Helldorado Days
, which features Western get-ups, parades and a championship rodeo. During Memorial Day weekend, the Las Vegas Paiute Snow Mountain Indian Reservation, about a 20-minute drive north of downtown Vegas, hosts the
Snow Mountain Pow Wow
, where you can shop for Southwestern pottery or cheer on the participants of a spirited drum competition. Italian heritage is the focus of another cultural event, the
San Gennaro Feast
, which is held in mid-May and mid-September, and offers ethnic food, live entertainment and a variety of family-friendly activities.
If the betting strategies of Texas Hold 'Em, Omaha, Lowball and Hi-Low intrigue you, then check out the
World Series of Poker
, the gaming world's largest, richest and highest-profile event. It begins in late May and continues through mid-July at the Rio Casino. Anyone who meets the age and buy-in requirements is eligible to enter and win. As a Poker Hall of Fame member once observed, "All you need is a chip and a chair."
Electrify Your Trip
In June, the
Electric Daisy Carnival
draws hundreds of thousands of electronic dance music fans to the Las Vegas Motor Speedway for three days of superstar DJ sets. If you love EDM, or want to check it out while mulling over fun things to do in Vegas, now you know where to go.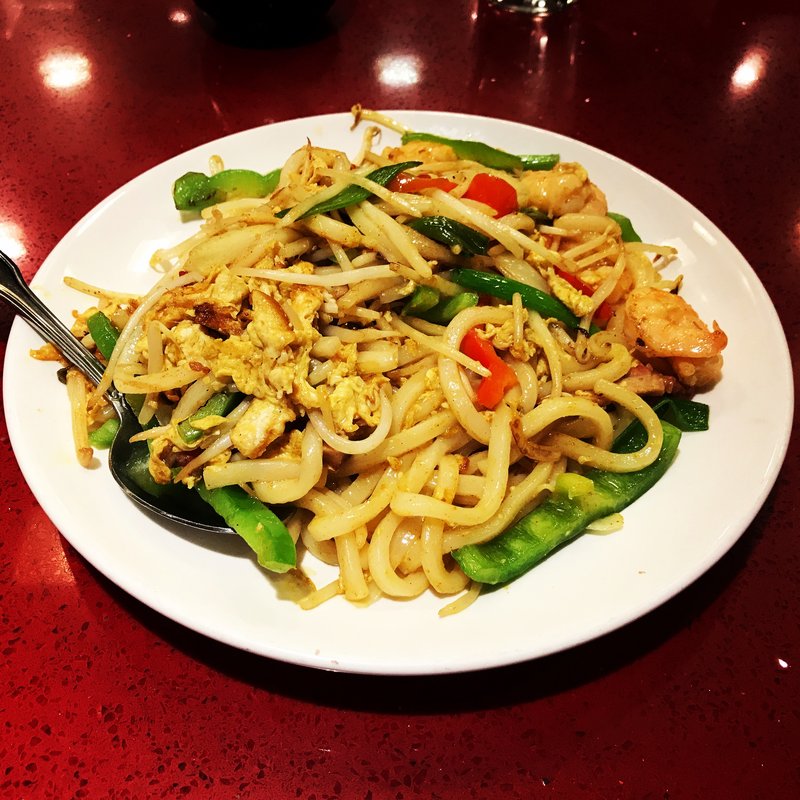 The city's Spanish heritage is celebrated in mid-September during the
Mexican Independence Day
event, a day of music and cultural enlightenment.
Bite of Las Vegas
, also in mid-September, features concerts and some 30 restaurants offering attendees plenty places to eat.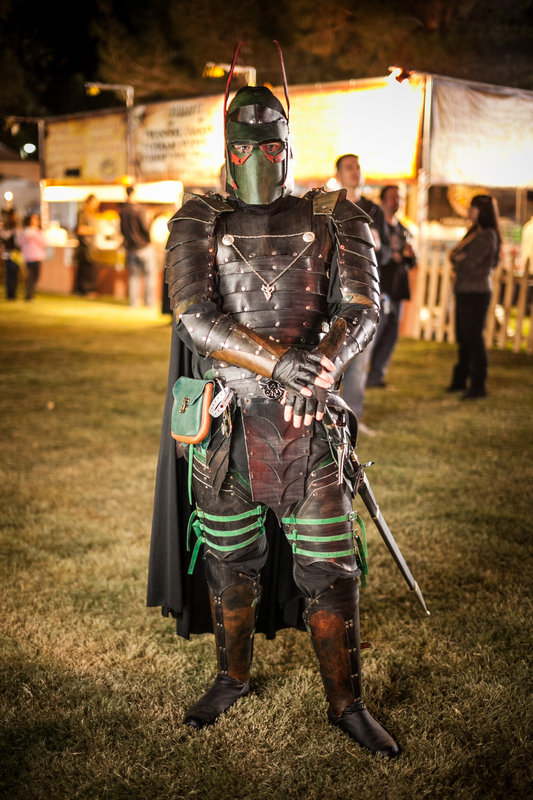 In late October to early November, golf enthusiasts flock to watch the
Shriners Hospitals for Children Open
. The 3-day
Age of Chivalry Renaissance Festival
, held at Sunset Park in mid-October, features everything from jousting demonstrations to an interactive dinner theater show.
The Sky's the Limit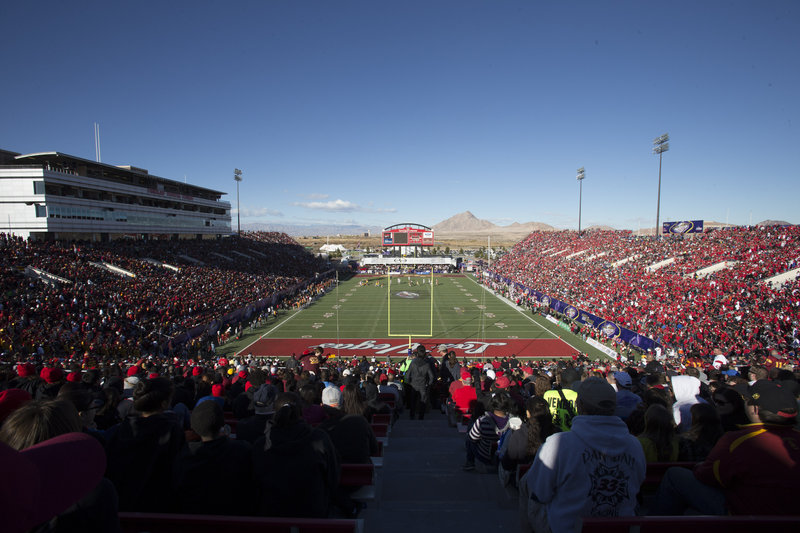 UNLV/R. Marsh Starks/Royal Purple Las Vegas Bowl
The desert floor rumbles in early December when cowboys invade Las Vegas for the
Wrangler National Finals Rodeo
. The
Las Vegas Bowl
, a post-season college football bowl game, is played at Sam Boyd Stadium in late December. The year wraps up with
New Year's Eve
, a typically lively Vegas-style celebration with big-name entertainers, making it the ideal spot for fun things to do with friends.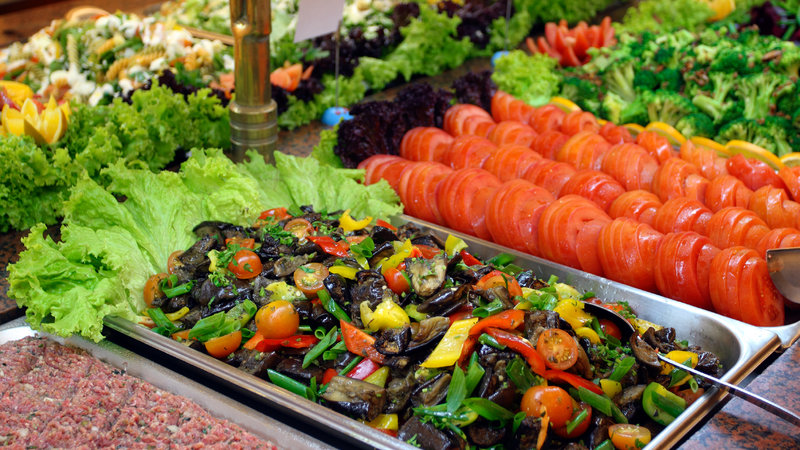 Explorer Pass
The Las Vegas Explorer Pass is an all-access digital attractions pass that allows visitors to save on admission to more than 30 top area attractions. The pass is purchased by the days and saves travelers up to 55 percent off the combined admission price. Available attractions include Madame Tussauds Las Vegas, High Roller observation wheel, Hoover Dam tours, the hop-on hop-off Big Bus Tours, a variety of shows and performances, and several other fun things to do with friends. The Las Vegas Explorer Pass is available online or over the phone at (800) 887-9103.
Las Vegas Buffets
Gambling, big-name entertainers, superior restaurants and over-the-top casinos have always lured visitors to Las Vegas. But for those with hearty appetites there is no bigger attraction than the buffets. They're a Vegas tradition, the gustatory pillars of a "City That Never Sleeps" and apparently can never get enough to eat. Mountains of shrimp. Piles of golden fried chicken. Monster prime rib. Row after row of sushi rolls. An avalanche of crab legs. Desserts in every color of the rainbow. Just one meal at a Vegas buffet has the potential to put new stretch marks on your stomach, the ultimate souvenir for your upcoming vacation.
The father of the Vegas "all you can eat" affair was Herb McDonald, a casino publicist who reasoned that if you felt like you got a bargain meal, the more willing you'd be to part with money in the casino. The Strip's first buffet was the El Rancho Vegas hotel's Chuck Wagon. When it opened in 1946, dinner cost a dollar. Today there are more than 60 hotel buffets in the greater Vegas area, from perfunctory spreads to the new breed of super buffet. That's a lot of bloated bellies.
There was a time when the low-priced buffet was the only game in town. Not today. Food quality has improved, the selection is wider, and of course prices have shot higher. You can still find dirt-cheap smorgasbords (mostly in the off-Strip casinos frequented by locals), but at the megaresorts dinner prices average around $35 per adult and climb as high as $55 for the gourmet chow at current hot spot, Bacchanal Buffet at Caesars Palace. Keep in mind that breakfast (excluding Sunday brunches) and lunch prices at all buffets are always a few dollars cheaper.
Penny-pinchers looking to gorge themselves for under $17 will need to head off-Strip. Gold Coast, (702) 367-7111, has a decent supper spread, plus classic carving stations (prime rib and turkey) just like its pricier brethren. Downtown, try the Garden Court Buffet at Main Street Station, (702) 387-1896.
In the $18 to $25 range quality gets better, and at this price tier you'll usually find all-you-can-eat shrimp. The buffet at the Westgate (formerly the LVH), (800) 732-7117, offers a made-to-order pasta station and beats most of the mid-range offerings over on the Strip.
North of $25 you find the good stuff. Spice Market Buffet at Planet Hollywood, (702) 785-5555, has nine food stations (including an excellent Middle Eastern counter) that dish up grub a cut above your typical steam table fare. The Cravings buffet at Mirage, (702) 791-7111, lays out something for every taste, including bloat-worthy Mexican and Asian stations. The Cosmopolitan's Wicked Spoon buffet, (702) 698-7000, does a nice daily brunch. The Buffet at ARIA, (702) 590-7111, has a tandoor oven, meaty crab legs and an all-you-can-drink alcoholic beverage deal. Rio's Carnival World & Seafood Buffet, (702) 777-7777, whips up a huge international feast that devotees swear is the best in town.
Bellagio, (702) 693-7111; Caesars Palace, (702) 731-7110; and Wynn Las Vegas, (702) 770-7000, are the top of the line both in taste and price. These are bounteous spreads with an array of quality meats, plenty of made-to-order stations and outrageous dessert selections.
Want to worship at multiple temples of gluttony for a single, discounted price? Look into the Buffet of Buffets deal. For a 24-hour period, a wristband grants you unlimited access to six buffets at Vegas hotels owned by Caesars Entertainment. If your stomach can handle it, phone (702) 862-3530 for details.
Vegas buffets are hugely popular and don't accept reservations. For dinner, arrive before 6:00 or after 9:00 to avoid long lines.
Long Hauling
Some cabbies (especially departing the airport) like to practice the despicable art of "long hauling," in which they'll drive those unfamiliar with Vegas a circuitous route in order to boost the fare. McCarran International Airport posts approximate rate information on doors 1 and 4 of Terminal 1 as well as at Terminal 3's taxi stands, so be aware. With Strip- and downtown-bound passengers aboard, a favorite trick is driving south from the airport through the tunnel under the runways, then taking the I-215 and I-15 freeways to your hotel. This route is almost always a long haul, which can inflate the fare $8-$12. The only instances in which the tunnel and/or freeways might constitute a legitimate route are if you're destined for South Vegas, Henderson or far West Vegas. Also, if surface street traffic is particularly heavy, a reasonable case can be made for reaching downtown via I-15 by way of Tropicana Ave. (though never the tunnel).
Otherwise, rides from the airport to major Strip and downtown hotels should always be via north-south streets Swenson/Paradise Rd., Koval Ln., Las Vegas Blvd. (the Strip) or Frank Sinatra Dr./Industrial Rd. When you hop in the cab, politely tell the driver "Please don't take the tunnel and freeway." He may argue it'll be faster. Stand firm, especially if your hotel is on the Strip. If you suspect you're being long-hauled, inform the driver you're hip to the scam and will report him to the Nevada Taxicab Authority (phone 702-668-4000), which in an effort to combat the long-hauling epidemic sometimes operates a taxi checkpoint at the airport's south tunnel entrance. There's no need to add an expensive and unnecessary headache to your trip.
Benny Binion
America's 21st century poker fascination owes a huge debt to Benny Binion, a Texas gambler and for more than 50 years a casino pioneer—when he wasn't behind bars. The demise of his family-run landmark Binion's Horseshoe slammed the door on another Western era, giving way to the big-business casino ownership model of modern Las Vegas. The legend goes something like this.
Born near Dallas, Binion learned gambling as a lad at the feet of horse traders like his father. Not all of them played by the rules, and the action Binion went on to provide was as illegal as his Prohibition bootlegging. The would-be cowboy routinely packed pistols. He was convicted of gunning down a competitor but got off easy because the corpse was nefarious. More deaths followed in Texas gambling circles. Binion never went to jail for any of them.
Diminishing tolerance for vice in Texas pushed Binion to Las Vegas, where he opened the gambling hall bearing his name in 1951. Benny had a knack for marketing gimmicks. He is credited for first putting carpet on a downtown casino floor—a quaint upgrade by today's mega-resort standards. He reputedly also started the system of picking up customers with airport limousines and providing free booze to gamblers.
More importantly, though, Binion raised the limits a gambler could bet to 10 times the craps wagers at other casinos. He continued such stunts and profitably packed the joint. Running Binion's was a family matter: Two sons had key management roles and his wife, Teddy Jane, kept the books. Binion finally went to jail for tax evasion, back in Texas. By 1970 he had recovered possession of the Horseshoe.
That same year the Horseshoe first hosted the World Series of Poker, which became an annual event. Poker was not regarded as a respectable game at the time, but Benny promoted it and devised rules that made it interesting for spectators. Television began to broadcast the event. There were fewer than 20 players at the early tournaments; today there are thousands.
Business boomed and in 1988, Binion's Horseshoe was expanded by acquiring an adjacent high-rise hotel, The Mint. Benny Binion died the following year. Son Jack continued to run the casino until 1998 when, after a legal battle, he relinquished his presidency to his sister Becky.
It was the beginning of the end for Binion's Horseshoe. Under her control, the casino lost money. Harrah's Entertainment purchased the property in March 2004 and promptly sold it to MTR Gaming Group, renaming it Binion's Gambling Hall & Hotel. But, in 2009, the hotel shut down. Today only the gritty old-school casino remains.
Despite Benny Binion's shady past, there's no denying the Texan who also helped bring the National Finals Rodeo to town was instrumental in shaping Vegas. Benny and his way of life are gone. But a bronze statue at Second Street and Ogden Avenue, of Binion on horseback, wearing his signature Stetson, attests to his legacy.
Travel Tips
Las Vegas has four distinct seasons defined by the thermometer rather than by precipitation. Winter days are mild and usually sunny, and evenings are cool to chilly, with a fair number of nights below freezing. Summers are infamous for furnace-like heat, which can be punishing despite the very low humidity. Even on the hottest days (which can be 110 F and up), evenings are cooler in comparison—although don't be surprised if the overnight temp doesn't dip below 85. In summer your best bet is to head inside; Vegas interiors are universally air conditioned.
Spring and fall offer the most pleasant weather for outdoor activity—dry, warm and sunny. April, May and October are the nicest months. But whenever you visit, leave the umbrella at home; Las Vegas receives an average of just 4 inches of rain a year.
Most vacationers wear casual clothing around the clock, and the casinos do not enforce any sort of dress code. However, dressing up for a nice dinner, a nightclub or to take in a high-priced show is expected. A sweater or jacket will come in handy during the winter; sunglasses are a must regardless of the time of year.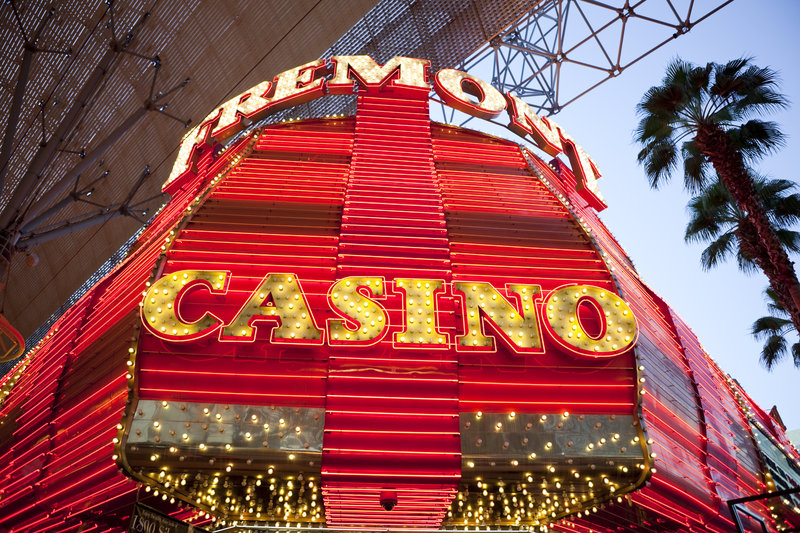 iStockphoto.com/powerofforever
Gambling
The rattle of the "bones," then a sigh of disappointment or a cry of exultation—such are the sounds of Vegas, where gambling is by no means limited to the craps table. Slot machines, "21" or blackjack, keno, bingo, poker, baccarat, roulette and more all await the hopeful who travel to Sin City.
Gambling is easier than buying toothpaste, since casinos never close and most drugstores do. Rows of slots stand like sentries in most establishments—restaurants, gas station mini-marts, supermarkets, even Laundromats. From the airport baggage carousel area to your hotel lobby, the lure of potential fortune is omnipresent.
Tips for Beginners
Visitors who resist the temptation to gamble are rare. If you decide to take a chance during your vacation but aren't a seasoned veteran, buy a how-to book (available in most gift shops) or do some Googling beforehand and bone up. Generally speaking, beginners should never approach any gaming table without at least some knowledge of the game to be played. Many casinos provide pamphlets and some even give classes for novice players.
One downtown destination, the Golden Nugget, offers plenty of fun things to do including free daily craps, poker, roulette and blackjack lessons. For the current schedule check the casino's website, or phone (702) 385-7111. Whatever you play, keep in mind that although the state regulates casinos and gambling, odds ultimately do favor the house. We're betting you already knew that.
Poker in Vegas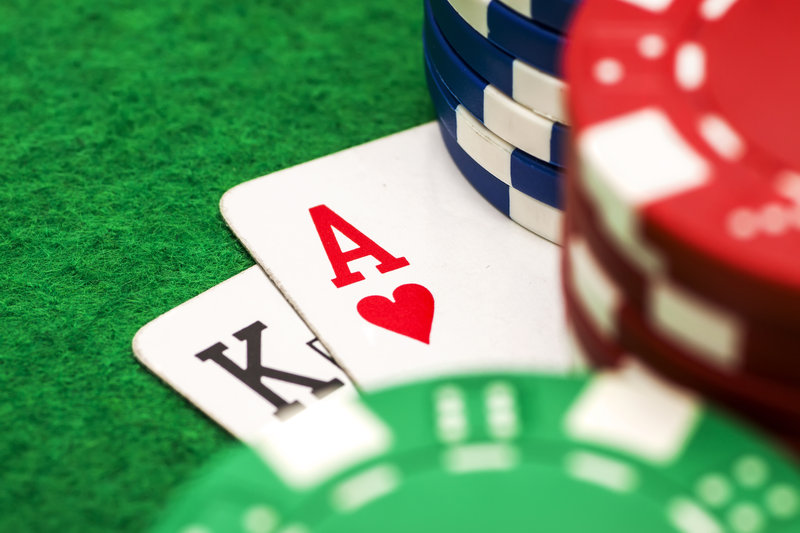 In terms of betting and playing strategies, poker in all its permutations is the most complex. Baccarat requires a high stake to be successful, though "mini-baccarat," in which the dealer keeps the bank, provides cheaper play. The many ways of playing number combinations, the difficulty in understanding the payoffs and the speed at which it's played make craps the most challenging game of all. It also is difficult for dealers to learn. But while not for novice players, craps can be mesmerizing to watch as a spectator.
Almost every casino has a race and sports book. If you're looking for things to do, you can wager on practically any horse race, boxing or UFC match, or professional or collegiate event. Currently popular at the sports books is "In-Running" wagering, betting on sporting events already in progress. Among the sports books offering the service are those at The Cosmopolitan, Hard Rock Hotel, the Tropicana and The Venetian.
Hitting the Slots on Your Trip
If you're a first-timer or haven't been to Vegas in ages, get your feet wet with slots or video poker machines. Though a few antiquated slots at a couple of the older downtown casinos still deal in coins, today's machines traffic in paper only. Instead of the sweet clang-clang-clang sound of your jackpot coins dropping into the metal tray, you'll feed bills into the machine's maw. When it's time to "cash out," the machine will spit out a little paper ticket with your winnings (hopefully) printed on it. You can either take the bar-coded ticket to the cashier's window ("the cage") or use one of the casino's ATM-style redemption kiosks.
Picking a potentially lucky poker machine can be tricky business. The most common machines are named "Game King" or something similar, and they let you choose from a variety of poker games (Jacks or Better, Double Bonus Poker, etc.), all with varying strategies. Before putting your money on the line, a video poker vet would advise taking a look at the machine's pay-out schedules, as some machines offer better returns than others. Complimentary cocktail in hand, we like Deuces Wild Poker. At a 25-cent machine, always bet the maximum per hand—$1.25—and always go for four or five of a kind or a royal flush. If the machine's not dealing a lot of deuces (wild), get up and walk away, fast.
Virtual Reality Gambling
Aware that some gamblers are shy and intimidated by surly dealers or fellow blackjack players behaving boorishly, the video gaming companies have rolled out machines that provide a virtual reality table game experience. Players sit around a big console similar to a regular 21 table, only the dealer is likely to be a buxom beauty projected on a video screen. Also gaining popularity are virtual craps tables, where you'll place bets on a personal touch screen and press a button to shoot jumbo-sized dice housed in a Plexiglass-domed hopper. The best part? You can typically bet as little as $1 per hand. If you need ideas for fun things to do with friends, virtual reality gambling is one group travel activity to consider.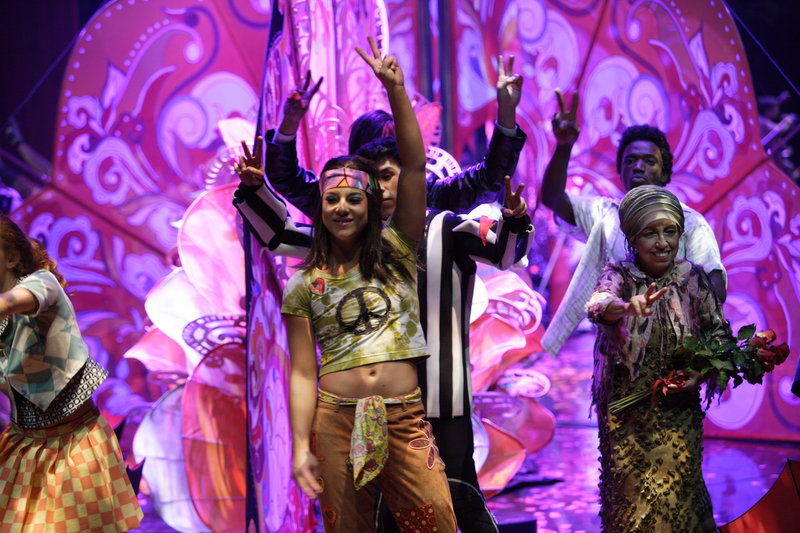 The Mirage/© Richard Termine
Las Vegas Production Shows
Casino venues are technically showrooms, but hardly anyone calls them that anymore; these days the emphasis is on state-of-the-art extravaganzas and extended residencies by show business superstars. Of course, every show eventually runs its course and gets replaced by what the casino is betting will be the next hot ticket.
Scoring Tickets on Your Trip
For show tickets at discounts of up to half off, try Tix4Tonight, a ticket discounter with nine locations on the Strip (including the Fashion Show Mall and Bally's Grand Bazaar) and one booth downtown at the Four Queens. Production shows release unsold seats for that night's performances to Tix4Tonight, which then sells those tickets to customers on a first-come, first-serve basis. Discounts range from about 25 to 50 percent off. Tickets are typically released in mid- or late afternoon; on weekends lines begin forming as early as 9:30 a.m. Phone (877) 849-4868 for general inquiries. Information on specific ticket availability can be obtained only at the ticket booths.
If you're looking for fun things to do, try perusing promotional tourist magazines—found in your hotel room and taxi backseat pockets—as they're also good sources for show ticket discounts. Though you'll never see a half-off coupon for, say, Celine Dion, the mags are flush with admission deals for mid-tier shows (think Legends in Concert).
Following is a representative sampling of current production shows that are scheduled to run for the foreseeable future. For show times, ticket prices, reservations, venue policies and other information, contact the hotel box office.
A Provocative Show for Those Not Easily Offended
"Absinthe" (Spiegeltent, Caesars Palace). Risque. Raunchy. Ribald. Like the show's opening acrobatic act featuring a tower of precariously balanced chairs, Absinthe teeters on the edge of seriously bad taste. And if you're easily offended, stop reading now and go see Donny and Marie instead. Since 2011, well over a million guests have been alternately shocked and amazed by this wonderfully demented Cirque du Soleil parody staged in an intimate European-style circus tent fronting Caesars. From tightrope walkers and strong men to burlesque dancers and an explicitly sensual trapeze act, the performers are introduced by a rude, tuxedoed MC named The Gazillionaire, who rattles off crude one-liners and often makes audience members the butt of his off-color jokes. Put simply, you'll either love this show or walk out early. Seating is in the round on cramped metal folding chairs. If you're looking for things for couples to do, be sure to reserve a back-row table for leg room and a comfortable buffer zone between you and The Gazillionaire. You've been warned. Note: Due to strong adult language and partial nudity, ages 17 and under are not permitted. Phone (855) 234-7469.
All You Need is LOVE
"The Beatles LOVE" (The Mirage) Fans of the Fab Four may want to put this show on their list of things to do. This show combines the innovative performances of world-class Cirque du Soleil artists with the timeless songs of the Beatles. The band's lyrics are interpreted through a series of scenes involving aerial acts, extreme sports and urban dance. The production's original score was created by using the master tapes at Abbey Road Studios, creating some ingenious song mash-ups in the process (imagine a fusion of "What You're Doing" and "The Word" for starters). You'll experience the Fab Four in a whole new way in a custom-built theater that features in-the-round seating and high-definition video projections. Phone (702) 792-7777 or (800) 963-9634.
Performance Art and Celebrated Singers
"Blue Man Group" (Luxor Hotel and Casino) is a wild and weird combination of performance art, highbrow humor and percussive music centered around three bald men in blue greasepaint. The trio silently creates a theater experience that is, despite the lack of dialogue, quite loud, thanks to their homemade instruments and a 16-piece band. Phone (702) 262-4400.
"Celine Dion" (The Colosseum, Caesars Palace) holds court at Caesars for a second extended residency. The five-time Grammy Award winner's current extravaganza features 31 musicians and includes her massive hit "My Heart Will Go On." Celine worshipers will be in heaven. Phone (877) 423-5463. Note: At press time, shows were scheduled through January 2019. Check with the venue for further updates.
Drag Strip Entertainment
A Dynamic Duo and High-Energy Music
"Donny and Marie" (Donny & Marie Showroom, Flamingo Las Vegas) are a little bit country, a little bit rock 'n roll and a long way from their wholesome Utah upbringing, hit 1970s variety show and (in Marie's case especially) years spent on the front page of supermarket tabloids. Their high-energy show is packed with singing and dancing and spiced with a liberal helping of old-fashioned Vegas cheese, with grandfather Donny busting some serious dance moves. Note: Phone (855) 234-7469.
"Jabbawockeez" (MGM Grand Hotel & Casino) showcases the talents of an eight-man, hip-hop dance crew. Jabbawockeez won the first season of the MTV reality show "America's Best Dance Crew" and ever since have been busting their choreographed moves around the globe. Sporting their signature white masks and gloves, the Jabbas dance and pantomime to tunes by the likes of LMFAO, Chris Brown and Bruno Mars—all amid colorful lighting and special effects. Phone (702) 531-3826.
Legends Come to Life
"KÀ" (KÀ Theatre, MGM Grand) is storytelling at its best. The show combines martial arts, acrobatics, puppetry, multimedia and pyrotechnics to chronicle the adventurous but perilous journey of separated twins—a boy and a girl—to fulfill their destinies. Ages 5-16 must be with an adult; under 5 are not permitted. Phone (702) 531-3826.
"Legends in Concert" (Donny & Marie Showroom, Flamingo Las Vegas) has been wowing Vegas audiences since 1983, first at the Imperial Palace (now LINQ Hotel & Casino), then at Harrah's and now at the Flamingo. Celebrity impersonators offer remarkable imitations (singing, not lip-syncing) of Lady Gaga, Rod Stewart, Michael Jackson and a host of others, backed by a live band in a full-stage production. The lineup changes every few months, although you can count on Elvis making an appearance. Phone (702) 777-7776 or (855) 234-7469.
"Le Rêve" (Wynn Theater, Wynn Las Vegas) features aerialists, gymnasts and synchronized swimmers in a breathtaking show with bold music, lighting and water effects. A circular theater around a pool gives guests a great view no matter where they're seated. Le Rêve, which means "the dream," maintains an otherworldly quality. Phone (702) 770-9966 or (888) 320-7110.
"Michael Jackson ONE" (Michael Jackson Theatre, Mandalay Bay Resort & Casino) is Cirque du Soleil's tribute to the King of Pop. Packed with music, dance, pyrotechnics and acrobatics galore, the 90-minute, state-of-the-art extravaganza spotlights MJ's biggest '80s and '90s hits ("Billie Jean," "Bad," "I Just Can't Stop Loving You," etc.), and interprets them for a 21st-century audience. During the "Thriller" number, zombies run amok through the audience. And for "Man In The Mirror" there's even a hologram of a dancing/singing Jackson performing with the Cirque troupe. Since the moonwalk made its Vegas debut in July 2013, the show has become one of the hottest Cirque tickets on the Strip. Beat it to the box office as soon as you get to town. Phone (877) 632-7400 or (800) 745-3000.
Aquatics and Theatrics
"Mystère" (Mystère Theatre, Treasure Island) is still one of the most distinctive shows in town. Although it takes place within a single ring, "Mystère" in no way resembles a traditional three-ring circus. For one thing, the audience becomes intimately involved with this show. The music and lighting effects are ethereally beautiful, and the international cast of acrobats, clowns, jugglers, trapeze artists, dancers and musicians are uniformly superb. Suitable for all ages, this is a must-see. Phone (702) 894-7722 or (800) 392-1999.
"O" ("O" Theatre, Bellagio) is Cirque du Soleil's venture into aquatic theater. An international cast of 81 performs in, on and above a 1.5-million-gallon tank of water. By combining circus art, drama, choreography, aerial acrobatics and synchronized swimming, this innovative show pays tribute to the age-old magic of theater. International music performed by a 10-piece orchestra accompanies the 90-minute show. Phone (702) 693-8866 or (888) 488-7111.
Magic With a Bite
"Penn & Teller" (Penn & Teller Theater, Rio Hotel) have been staging their bad-boys-of-magic act at the Rio since the early years of this century and show no sign of letting up anytime soon. If you enjoy optical illusions with a generous side of acerbic wit and biting social commentary, this is the show for you; the easily offended should stay away. Phone (855) 234-7469.
Daring Dance and Bold Acrobatics
"V—The Ultimate Variety Show" (V Theater, Planet Hollywood) incorporates a broad range of entertaining talents, ranging from aerialists, acrobats and gymnasts who do amazing thing with their bodies to magicians who do amazing things with their minds (and some sleight of hand). Also entertaining are masters of percussion, comedians, and a fun and fascinating juggler who slings one-liners almost as quickly as juggling pins. Phone (702) 260-7200 or (866) 932-1818.
"Zumanity" (Zumanity Theatre, New York-New York ), known as "The Human Zoo," is Cirque's creative approach to desire, love, passion and a celebration of the human body. Eclectic performers from around the world wrap delight, excitement and surprise into 90 minutes of acrobatics, dance and uninhibited costumes. Due to the mature nature of the show, those under 18 are not permitted. Phone (866) 606-7111.
More Acts and Celebrity Headliners
The hotel showrooms that don't feature ongoing productions continue the Vegas tradition of presenting celebrity headliners, along with rock concerts and occasional sporting events. During your vacation, you might catch a show at the David Copperfield Theater at the MGM Grand, which regularly presents its namesake illusionist and rounds out its events calendar with musical acts. For more fun things to do with friends, the Planet Hollywood Showroom at Planet Hollywood primarily books comedians and magicians. At the Tropicana, the Laugh Factory is an intimate spot to catch stand-up comics nightly.
During your travel, don't forget to hit downtown's Fremont Street. In addition to the gaudy neon displays of the casinos, Fremont is lit up with classic signs from the 1940s, '50s and '60s that have been restored and installed at various locations through the efforts of the Neon Museum, which is dedicated to preserving Las Vegas' high-wattage history. Placards provide a brief description of each sign.