Las Vegas Sports and Recreation The biggest games in this town are played at green felt tables, not sports arenas. Yet despite more money being bet on sports in Las Vegas than is ever taken in at the turnstiles, the city nevertheless presents a fine selection of spectator sports for locals and those on vacation alike. College basketball, especially, has a rich local tradition.
Las Vegas and its environs also offer a royal flush of recreational pursuits that include golf, tennis, racquetball and swimming. The desert climate, despite scalding summer days, invites outdoor recreation all year, so don't hesitate to plan a trip on what you might consider "off season."
The T-Mobile Arena, 3780 Las Vegas Blvd. S. between New York-New York and Park MGM, presents sporting events and concerts at this 20,000-seat venue. Phone (702) 692-1300.
Race Your Way to Fun Places to Go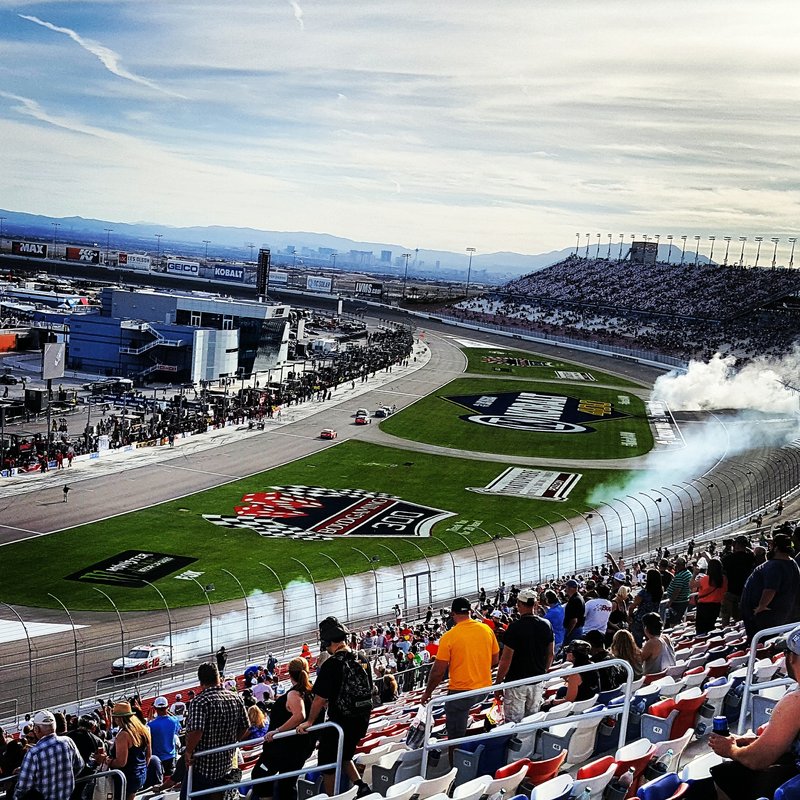 AAA/Inspector 39
Fans of automobile racing will find plenty of company at the Las Vegas Motor Speedway, 7000 Las Vegas Blvd. N., 17 miles northeast of Las Vegas off the I-15 Speedway Boulevard exit. The complex hosts NASCAR Cup and XFINITY Series as well as NHRA events; phone (800) 644-4444 for information.
Nearby, The Carroll Shelby Heritage Center, 6405 Ensworth St. houses the Carroll Shelby Museum and displays performance cars, including Shelby Cobras. Tours of the facility are available if you're trying to narrow down things to do this weekend; phone (702) 942-7325.
Baseball: Pitch Your Way to the Perfect Destination The Las Vegas Aviators suit up for professional baseball at Las Vegas Ballpark, 1650 S. Pavilion Center Dr., from early April through September. The name of this Class AAA, Pacific Coast League affiliate refers the area's aviation history. Phone (702) 939-7200 for ticket and schedule information.
The Rebels of UNLV play at the on-campus Earl E. Wilson Baseball Stadium during the college season. Phone (702) 739-3267 for ticket and schedule information.
Shoot Hoops With the RebelsThe Runnin' Rebels of UNLV hope to one day live down an outlaw image that's swirled like an Old West legend around the team for years—often overshadowing enormous success with a truly exciting style of basketball.
The basketball program came to national prominence under former coach Jerry "Tark the Shark" Tarkanian, who first took the Rebels to the NCAA Final Four in 1977 and led them to a national championship in 1990. Tarkanian built the program into a perennial powerhouse and an object of local idolatry. The Rebels play on the UNLV campus at the Thomas & Mack Center between November and March; phone (702) 739-3267.
A Knockout ExperienceVegas and professional boxing have had a close relationship for almost 60 years. Despite a rocky history—government scrutiny, a confusing mishmash of championship titles (IBF, WBA and WBC) and the scandalous out-of-ring antics of a few of the sport's biggest names—title fights have always captured the public interest. The absurdly high purses, flamboyant promoters, glamorous ringside spectators and attendant media hoopla all seem appropriate against a neon-infused Sin City backdrop.
Some of the sport's most memorable bouts have taken place here: Muhammad Ali vs. Floyd Patterson, Ali vs. Leon Spinks, Sugar Ray Leonard vs. Marvin Hagler. George Foreman shocked Vegas and the boxing world by winning the heavyweight title at age 45 with his knockout of Michael Moorer in 1994. Mike Tyson infamously gnawed off a piece of Evander Holyfield's ear in the ring at the MGM Grand Garden Arena in 1997.
Most big fights now take place at the MGM, something to keep in mind if you're figuring out where to stay while checking out airline flights; phone (702) 531-3826 or (800) 929-1111 for event information. The 12,000-seat Michelob Ultra Arena at Mandalay Bay is home to the WNBA World Champion Aces and the National Lacrosse League Desert Dogs, and also hosts a variety of concerts and events. The Orleans (all off-Strip) and The Cosmopolitan (on the Strip) are among a handful of venues that regularly present mid-level fight cards.
Longtime fans of "the sweet science" begrudgingly admit that MMA (Mixed Martial Arts) is now as popular as boxing—perhaps even more so. The big UFC (Ultimate Fighting Championship) events usually go down at MGM or Mandalay Bay.
It's Good!Allegiant Stadium is home to the city's big-time gridiron action with college and NFL games played here. UNLV's football Rebels play in the Mountain West Conference against the likes of Air Force, BYU and Wyoming. Home games are September through December; phone (702) 739-3267. The NFL team the Raiders typically play September to January; phone (800) 724-3377.
Tee TimeLas Vegas' desert climate offers golfers excellent playing conditions, although the summer heat is formidable. Numerous championship and less demanding courses are open to the public.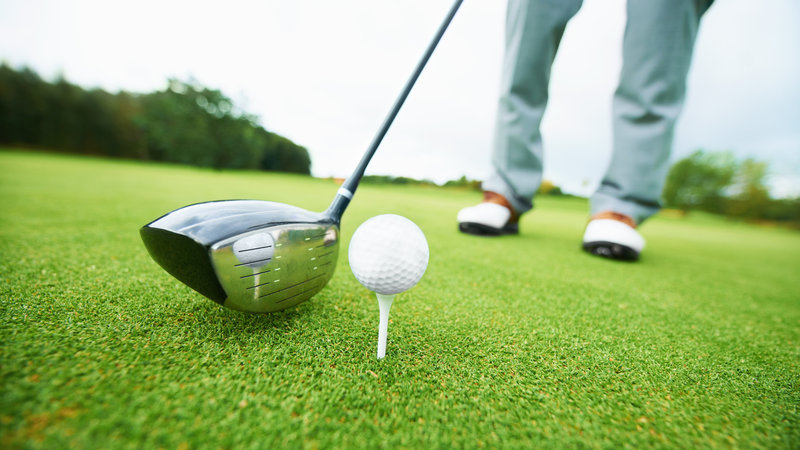 fotolia.com/Yuri Arcurs
All of the following offer 18 holes: Angel Park Golf Club, (702) 254-4653 or (888) 446-5358 (two 18-hole courses), 10 miles west via Summerlin Parkway to 100 S. Rampart Blvd.; Desert Pines, (702) 388-4400, 2 miles east of I-15 off Eastern Avenue at 3415 E. Bonanza Rd.; Highland Falls Golf Course, (702) 254-7010, at 10201 Sun City Blvd.; and the Las Vegas Golf Club, (702) 646-3003, at 4300 Washington Ave.
Snow Mountain, Sun Mountain and Wolf are the three 18-hole courses at the Las Vegas Paiute Golf Resort, (800) 711-2833, 23 miles northwest of the city via US 95 at 10325 Nu-Wav Kaiv Blvd.
Bali Hai Golf Club is located near Mandalay Bay Resort & Casino and the airport at 5160 Las Vegas Blvd. S. The South Pacific-themed, par-71 course has fairways bordered by towering palms and exotic plants. Phone (888) 427-6678.
Each of these courses includes a clubhouse, golf shop, equipment rental and some food service. They are not lighted for night play. Early starts are recommended during the summer months.
The four-level Topgolf at the MGM Grand Hotel & Casino is a high-tech driving range/sports bar that also features golf-themed games and a concert stage. Phone (702) 933-8458.
Puck-er Up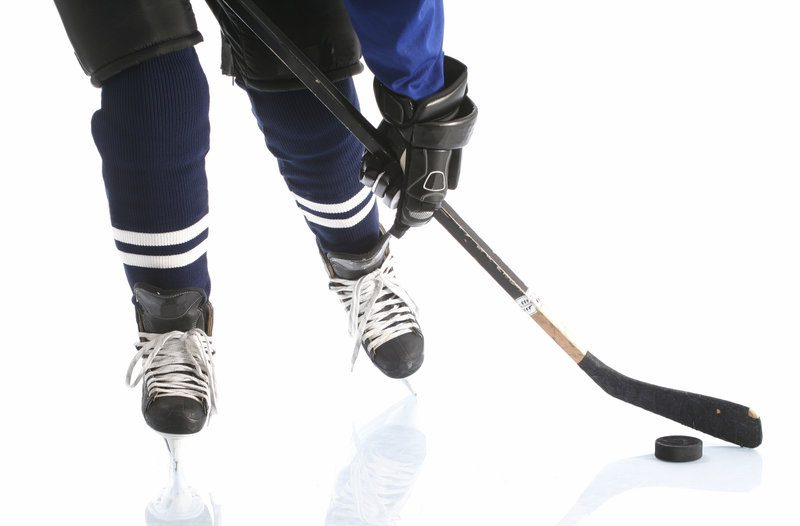 walik/iStockphoto.com
The NHL expanded their number of teams with the addition of the Vegas Golden Knights in 2017. Watch this fledgling team fight it out on the ice at the T-Mobile Arena, 3780 Las Vegas Blvd. S., from early October to early April.
Get PhysicalHead out of the city to public land trails, drive a few blocks to a city park or to the university track, or just step outside your hotel door and pound the Strip. Serious runners will find the nearby mountain trails a tempting respite from summer's oven-like heat. Realize, however, that elevations above 3,000 feet present different challenges.
Bob Baskin Park, 2801 W. Oakey Blvd., is nestled in a quiet residential area, and the park's walking path is cushioned. Pueblo Park, at Buffalo Drive and Lake Mead Boulevard west of the Strip, has a delightfully undeveloped feeling, while Sunset Park, 2601 E. Sunset Rd., is bustling and urban.
Just 17 miles west of the city, Red Rock Canyon National Conservation Area has more than 30 trails of varying lengths from which to choose—not to mention spectacular scenery. Pick up a free trail map at the visitor center.
Tap Into Your Inner Cowboy (or girl)
Shutterstock.com/Margo Harrison
Every visitor to America's West should attend at least one quality rodeo to complete the regional experience. Winter visitors to Las Vegas can see one of the very best every December when the Wrangler National Finals Rodeo takes place over 10 days at the Thomas & Mack Center on the UNLV campus; phone (866) 388-3267 for ticket information.
Boost Your Backspin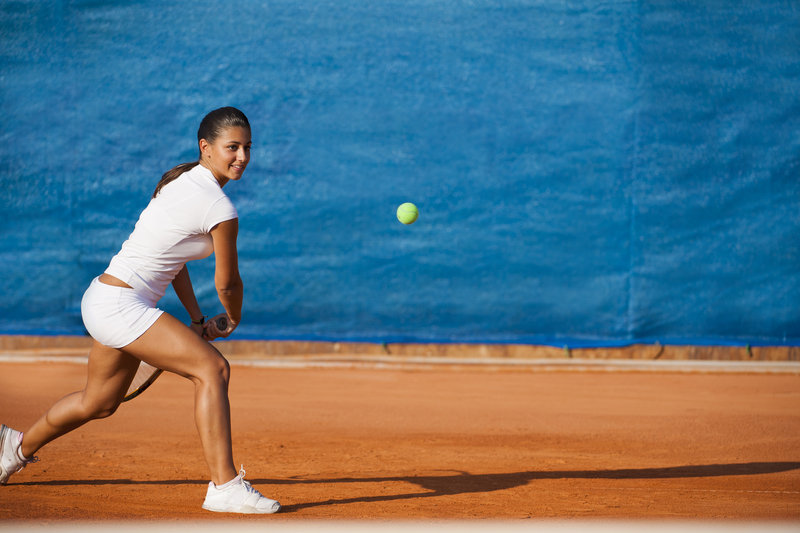 technotr/iStockphoto.com
A number of public facilities are scattered throughout the city. The following have at least two lighted courts: Darling Tennis Center, (702) 229-2100, at 7901 W. Washington Ave.; Sunset Park, (702) 455-8200, across from McCarran International Airport at 2601 E. Sunset Rd.; Winchester Cultural Center, (702) 455-7340, at 3130 S. McLeod Dr.; and Winterwood/Wengert Park, 2001 Winterwood Blvd. Phone Clark County Parks & Recreation at (702) 455-8200 for information about municipal facilities.
Many resort hotels and private clubs have tennis courts that visitors are allowed to use, but it is always a good idea to confirm the hotel's current visitor policy by phone. Hotels with tennis facilities include Bally's Las Vegas, (702) 967-4598, and Westgate Las Vegas, (702) 732-5009.
The Frank and Vicki Fertitta Tennis Complex on the UNLV campus requires reservations and charges a fee, but it is considered the city's finest tennis facility; phone (702) 895-4489.
Spend a Day on the WaterMany swimming pools are open daily Memorial Day through Labor Day. Contact the Las Vegas Parks and Recreation Department for information about pools and their schedules; phone (702) 229-7529.
The 1.5 million acres comprising Lake Mead National Recreation Area, which is twice the size of Rhode Island, hold nearly limitless outdoor recreation opportunities—all just 35 miles east of the neon Strip. Lake Mead and Lake Mohave serve up great sport fishing for rainbow trout, striped bass, channel catfish, crappie and blue gill. Steady breezes and large expanses of open water lure board and boat sailors as well as powered watercraft. Annual passes are available; phone (702) 293-8990.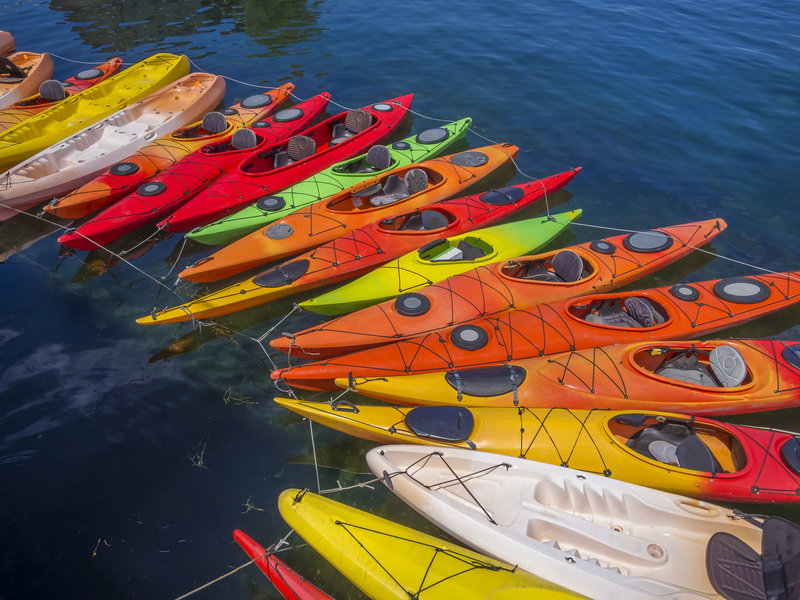 Shutterstock.com/Christian Delbert
Guided kayaking trips beginning at the base of the Hoover Dam down the Colorado River, with a stop at a hot springs, are offered by Evolution Expeditions; phone (702) 259-5292.
The Ultimate Snow Day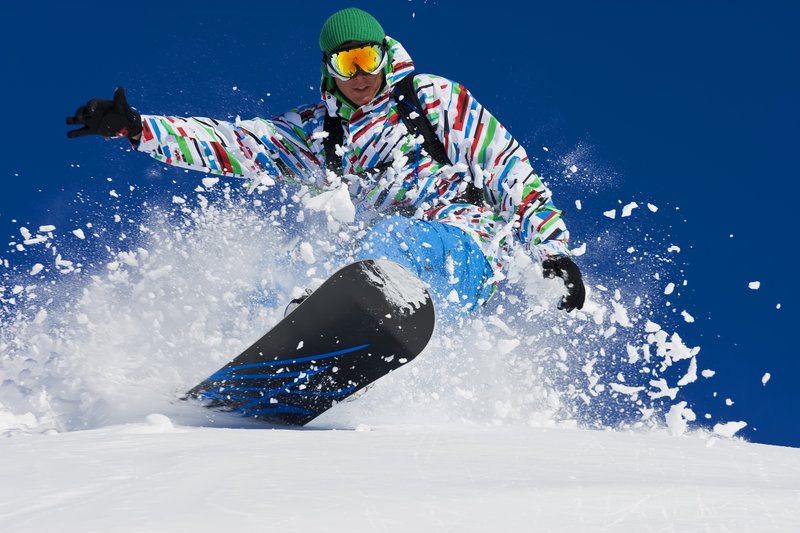 age fotostock/David J Spurdens
Less than an hour's drive northwest of Las Vegas is Humboldt-Toiyabe National Forest. This wilderness area encompasses Mount Charleston, site of the Lee Canyon Ski & Snowboard Resort. The resort, which has a day lodge and three double chairlifts, is open Thanksgiving to Easter; chairlifts providing scenic views are open Friday through Sunday during the off-season. Phone (702) 385-2754.
Other DiversionsGet a thrill from a 15-minute simulated sky-diving experience in a 21-foot vertical wind tunnel at Vegas Indoor Skydiving, 200 Convention Center Dr. Phone (702) 731-4768 or (877) 588-2359.
Close to the Strip at 3060 S. Highland Dr., Las Vegas Table Tennis provides top-of-the-line tables, coaching and even a training robot for Ping-Pong devotees; phone (702) 733-3800.