City Population583,756
Elevation2,181 ft.
Sales Tax Clark County's sales tax is 8.375 percent. The county also imposes a 12 percent tax on lodgings, with an additional 1 percent tax for properties within the city of Las Vegas boundaries.
Emergency911
Police (non-emergency)311, or (702) 828-3111 (also valid for TTY)
Fire (non-emergency)(702) 383-2888
HospitalsDesert Springs Hospital Medical Center, (702) 733-8800; MountainView Hospital, (702) 962-5000; Spring Valley Hospital Medical Center, (702) 853-3000; Sunrise Hospital & Medical Center, (702) 961-5000; University Medical Center, (702) 383-2000; Valley Hospital Medical Center, (702) 388-4000.
Visitor Information Las Vegas Convention and Visitors Authority 3150 Paradise Rd. Las Vegas, NV 89109. Phone:(702)892-0711 or (877)847-4858
Las Vegas Metro Chamber of Commerce 575 Symphony Park Ave. Suite 100 Las Vegas, NV 89106. Phone:(702)641-5822
Air TravelMcCarran International Airport (LAS) is about 10 miles south of downtown Las Vegas via Las Vegas Boulevard and 3.5 miles south of the Las Vegas Convention Center via Paradise Road, just a few minutes' drive from the Strip's southern end. One of the nation's busiest airports, it serves most major airlines.
Rental CarsHertz offers discounts to AAA members; phone (702) 262-7700 for the airport, (800) 654-3131 for the Strip.
BusesGreyhound Lines Inc., 200 S. Main St., is the major bus company serving Las Vegas; phone (702) 384-9561.
Taxis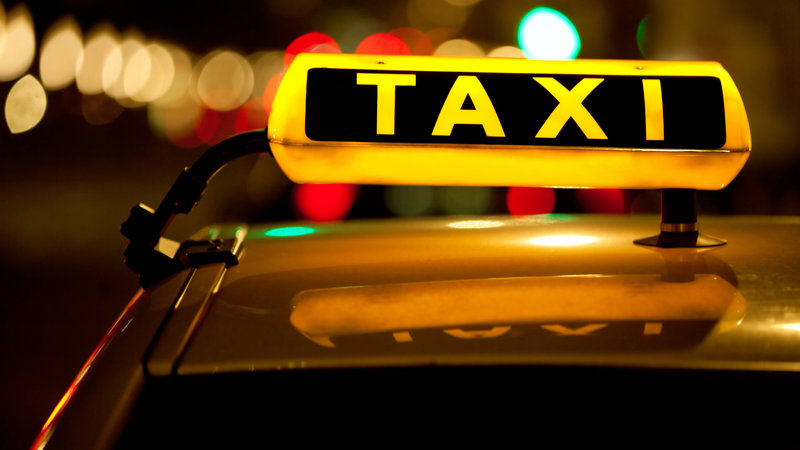 Shutterstock.com/Andresr
Major cab companies include Desert Cab, (702) 386-9102; Yellow Checker Star Transportation, (702) 873-2000; and Whittlesea Blue Cab, (702) 551-5151. Base activation fee is $3.50 and $2.76 for each mile, plus 54 cents for every minute the cab is waiting or traveling under 8 to 12 mph. Trips to the airport incur a $2.40 surcharge.
Limousine service averages $60-$200 per hour; other fees may include an airport pick-up charge and/or a fuel surcharge. Licensed limousine services include AWG Ambassador, (702) 740-3434; Bell Trans, (702) 739-7990; and Presidential Limousine, (702) 438-5466.
Public TransportationThe Regional Transportation Commission of Southern Nevada (RTC) provides bus service to most parts of the city. The most useful to visitors are the Deuce double-decker buses serving the Strip. The buses operate 24 hours daily, run every 7-10 minutes and stop at nearly every Strip hotel property.
The Las Vegas Monorail operates Mon. 7 a.m.-12 a.m., Tues.-Thurs. 7 a.m.-2 a.m., Fri.-Sun. 7 a.m.-3 a.m., serving a 4-mile stretch of the Strip as well as the convention center.