Las Vegas Travel with Kids
Under 13 Not far from the Strip, The Springs Preserve (333 S. Valley View Blvd.) keeps young hands and minds busy at its excellent Origen Museum, packed with interactive exhibits that help little ones better understand desert ecosystems. Behind the museum is a "bat cave" with live animal exhibits, and the preserve's Desert Living Center has a play area. For lunch, the Divine Café offers a children's menu with cheese pizza and other kiddie-friendly bites.
During your vacation, turn your tykes loose at the DISCOVERY Children's Museum (360 Promenade Pl.), located in Symphony Park. With nine exhibition galleries, including Water World, Toddler Town and Young At Art, the three-story facility is full of hands-on displays and exhibits that are both educational and entertaining.
Fun Places to Go for Teens For teens, few things top shopping malls. Hanging out. Texting. Flirting with hotties. Texting. Hitting the food court. Texting. And oh yeah, there's shopping, too. At Fashion Show (3200 Las Vegas Blvd. S.), the Strip's flagship retail realm, stores like Hollister, Free People and Urban Outfitters will put a dent in their allowance. The Forum Shops at Caesars Palace (3500 Las Vegas Blvd. S.) also offer a H&M store along with teen-fave GUESS.
AAA/Tim Johnson
Merry-go-rounds and choo-choo trains? Totally lame! Teens want big thrill rides, and they don't get any crazier than the hair-raisers atop the 1,149-foot-high The STRAT Hotel, Casino & SkyPod (2000 Las Vegas Blvd. S.). Big Shot, a free-fall type ride, shoots you to the tippy-top of the tower mast. Insanity—The Ride, a gnarly-looking claw-like contraption, swings and spins riders out beyond the tower's edge—a dizzying 900 feet above the Vegas Strip.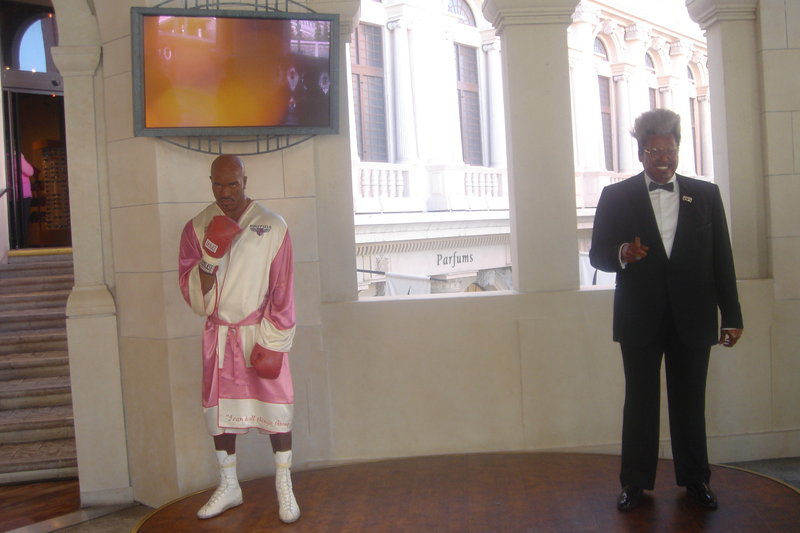 AAA/Photo submitted by Denise Campbell
Always an awesome destination for a goofy-good time, Madame Tussauds Las Vegas (3377 Las Vegas Blvd. S., Suite 2001) houses more than 100 incredibly lifelike wax figures of celebs, including Fergie, Britney, Lady Gaga, J-Lo and Ultimate Fighter Chuck Liddell.
Fun Things to Do for All Ages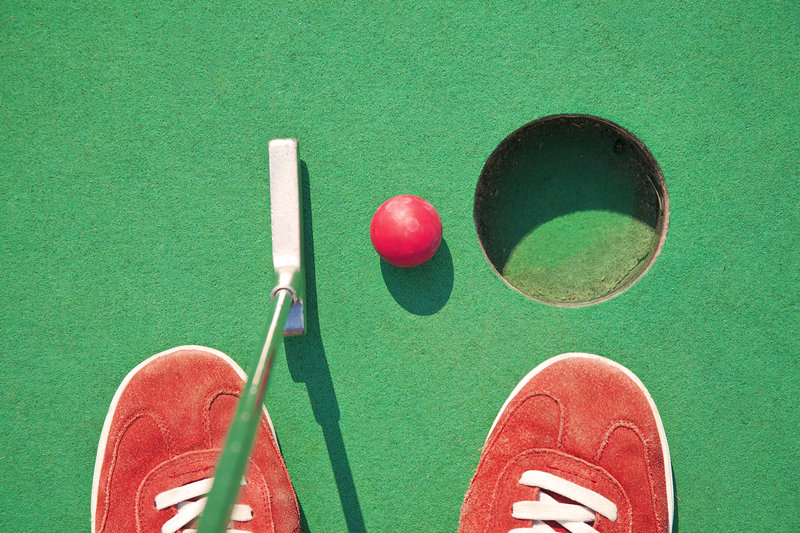 Shutterstock.com/Mikko Lemola
Baby boomers and Gen Xers have heard the KISS party anthem "Rock and Roll All Nite" more times than they care to remember, but that doesn't mean everyone—from graying grandparents to rowdy 6-year-olds—won't have a glow-in-the-dark blast putt-putting an 18-hole round at the indoor KISS By Monster Mini Golf (3700 W. Flamingo Rd. in Rio All-Suite Hotel & Casino).
More things to do include the Red Rock Canyon National Conservation Area (3205 SR 159), just a 30-minute drive from the Strip. Kids release pent-up juvenile energy via hiking trails and endless opportunities for rock scrambling.
AAA/Diana Beyer
With the family video gaming system left behind at home, parents might need emergency backup. Casino arcades should do the trick. At New York-New York (3790 Las Vegas Blvd. S.), the Big Apple Arcade has everything from high-tech video games to Skee-Ball. Gobbling even more quarters are the midway and video games at Excalibur Hotel & Casino 's (3850 Las Vegas Blvd. S.) Fun Dungeon, which boasts the SpongeBob SquarePants 4-D ride. A Vegas classic, Circus Circus Las Vegas Hotel and Casino (2880 Las Vegas Blvd. S.) has courted families with its Carnival Midway and live circus acts since 1968.
Looking for more high-energy things to do today? Take a trip to Adventuredome , an indoor theme park in a pink glass dome at Circus Circus. You'll find rides for all ages, from kindergartners (a plane ride and Frog Hopper) to grade-schoolers (bumper cars, a swinging pirate ship) to teens (the El Loco roller coaster).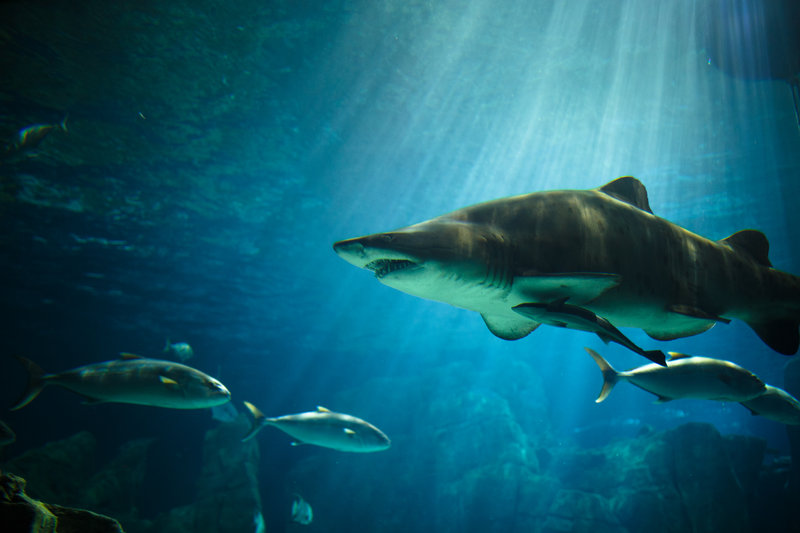 themacx/iStockphoto.com
An ocean of family fun in the middle of the desert, Shark Reef Aquarium at Mandalay Bay (3950 Las Vegas Blvd. S.) rounds up creatures ranging from Komodo dragons and crocodiles to sea turtles and giant octopuses and displays them in a top-notch facility with an Indiana Jones-style adventure theme. Young'uns can handle anemones, starfish and other critters at the tide pool touch-tank. Fearsome sharks, graceful rays and evil-eyed barracuda swim in a 1.3-million gallon tank featuring a walk-through tunnel.