About Lincoln When Nebraska became a state in 1867, dissension broke out between those favoring a capital north of the Platte River and those favoring one south of it. To the dismay of the North Platters and the city of Omaha, Lancaster—with a population of 30—was chosen as capital and renamed Lincoln. To solidify their gain, South Platters moved state property and documents from Omaha to Lincoln overnight during a snow storm.
Lincoln's early years were not easy. In the 1870s land sales and private enterprise declined. About the same time, a grasshopper invasion prompted many Easterners to return home. Despite having public utilities, a new capitol building, a railroad line and a university, Lincoln was still considered a frontier city.
Well-known historical figures appear in local history. In the midst of a citizens' reform movement William Jennings Bryan emerged as a young orator and lawyer who later served in Congress and ran for president. Another prominent resident was John J. Pershing, commander in chief of the American Expeditionary Force in World War I.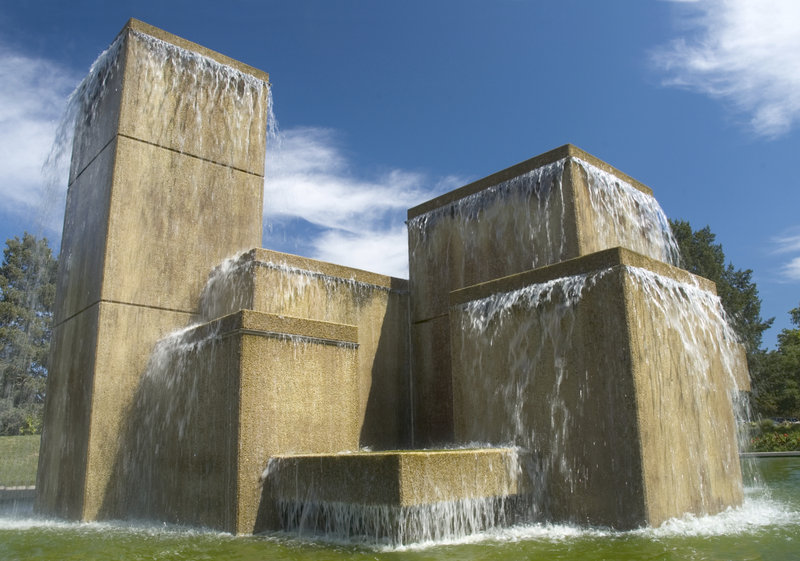 tracy tucker/iStockphoto.com
Still called "Star City" for the map symbol that denotes the state capitol, modern Lincoln anchors one of the Midwest's fastest-growing and most livable metropolitan areas. Major industries include manufacturing, insurance, pharmaceuticals and publishing. A lively, year-round mix of arts, nightlife, shopping and entertainment also awaits visitors. Much of it centers around downtown's Historic Haymarket District, where restored, turn-of-the-20th-century warehouses have been converted into art galleries, restaurants and specialty stores. In central Lincoln near the Jane Schneider building, Union Plaza provides an urban park experience with fountains, public art, a children's play area and summer concerts in an outdoor amphitheater.
With its many respected museums and cultural offerings, the University of Nebraska has evolved into Lincoln's education and cultural nucleus, but in the fall nothing overshadows college football. On game days the 81,000-seat Memorial Stadium becomes the state's third largest "city." It's a well-known fact that every Cornhuskers game since Nov. 3, 1962, has been a sellout.
Recreation enthusiasts will find plenty to do in the area. More than 20 lakes in the Salt Valley region are known collectively as Salt Valley Lakes, all within a 25-mile radius of Lincoln. Some 2 million visitors per year are drawn to Bluestem, Branched Oak Lake, Conestoga Lake, Olive Creek Lake, Pawnee Lake, Stagecoach and Wagon Train Lake state recreation areas.
The American Historical Society of Germans from Russia, 631 D St., contains genealogy records of Germans who migrated to the region via Russia in the 1800s; phone (402) 474-3363.
Visitor Centers Lincoln Visitors Center 7th St. & P St. Lincoln, NE 68508. Phone:(402)434-5348 or (800)423-8212
ShoppingIn the heart of downtown Lincoln, the Historic Haymarket District between 7th and 9th streets and O and R streets offers art galleries, specialty shops and restaurants.
Westfield Gateway Mall, at 61st and O streets, offers Dillard's, JCPenney and Sears. Barnes and Noble, Chico's and Talbots several restaurants are at SouthPointe Pavilions, 27th Street and Pine Lake Road.
Things to Do Antelope Park
National Museum of Roller Skating
University of Nebraska-Lincoln
International Quilt Study Center & Museum