Los Angeles Events
In addition to its many cultural and historic landmarks, this destination hosts a number of outstanding festivals and events that may coincide with your trip. If flying in, make your travel plans well in advance to find cheap airfare.
Most Los Angeles events center on one of three themes: sports, ethnic traditions or the arts.
Fun Things to Do in the Winter
On New Year's Day, masses of roses and other flowers cover floats in Pasadena's Tournament of Roses Parade , a 2.5-hour tromp along Colorado Boulevard that is a prelude to the prestigious Rose Bowl Game , where top college football teams face off.
Mid-February brings top golfers from around the world to town as the PGA Tour stops at the Riviera Country Club in Pacific Palisades for the Genesis Open . Runners lace up their shoes for the Los Angeles Marathon in late March.
Racing fans fill the stands for several big races: the NHRA Winternationals in February, the Production Alliance Group 300 and the Auto Club 400 NASCAR race in March and the Auto Club NHRA Finals in November.
The city's ethnic diversity breeds scores of celebrations and festivals. In late January and extending through February, the Chinese New Year Festival and Parade greets the arrival of spring with The Golden Dragon Parade, Miss L.A. Chinatown Pageant, the Firecracker 5/10K Run/Walk and a carnival. L.A.'s Thai Buddhist community rings in the new year during the Songkran (Thai New Year) Festival in April.
Old-movie buffs flock to Hollywood in late March or early April for the TCM Classic Film Festival , held over four days at theaters throughout Tinseltown.
Springtime Revelry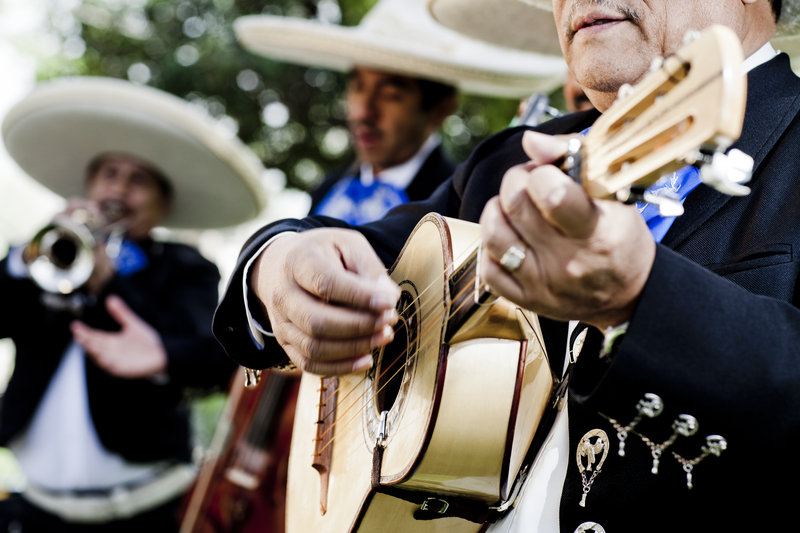 iStockphoto.com/DOUGBERRY
Latinos gather in late April to celebrate Fiesta Broadway , a jubilee of Mexican culture that leads into Cinco de Mayo Celebration , an early May extravaganza of mariachi music, folkloric dancing and food. A 36-square-block area around El Pueblo de Los Angeles Historical Monument pulsates to the rhythm of top Latin performers. Runners lace up for the 1-mile Cinco de Mile at Fiesta Broadway while golfers take to the links for the Fiesta Broadway Charity Golf Tournament.
More than 80,000 participants show their pride in mid-May during the Long Beach Lesbian & Gay Pride Parade & Festival . Marching groups and floats wind along Ocean Boulevard, while a full slate of entertainment takes the stage at Marina Green & Rainbow Lagoon.
The city has plenty of events to offer its diverse arts community. Fine musicians perform in late May during UCLA's JazzReggae Festival . A bohemian spirit prevails during Venice Art Walk & Auctions in mid-May. Jazz, blues and fusion are the soul of the mid-June Playboy Jazz Festival .
Summertime Things to Do
From mid-July to mid-September, the acclaimed concert season at the Hollywood Bowl, a AAA GEM attraction, invites music lovers to sit under the stars and soak up the sounds of outstanding jazz, classical, world music and other concerts at this world-class performing arts destination.
Little Tokyo comes alive in mid-August with the Nisei Week Japanese Festival . Celebrants gather in the Japanese American Cultural and Community Center Plaza to explore Japanese culture and heritage via parades, food from local restaurants, music, arts and crafts. The Mexican holiday of Día de los Muertos (The Day of the Dead Festival) , is marked in late October or early November with a mock funeral procession, folkloric dancing and music.
Fun Times in the Fall
The Fairplex in Pomona opens its doors each September for the Los Angeles County Fair , one of the nation's largest county fairs. Experience the hair-raising thrills of carnival rides, browse exhibits, compete in a midway game or nosh on candy apples, funnel cake and cotton candy for an evening full of fun things to do with friends.
Holiday Season Favorites
During the Christmas season, the Las Posadas candlelight procession reenacts Mary and Joseph's journey to Bethlehem. There's also The Reindeer Romp: Holiday Celebrations at the Los Angeles Zoo .
For events information contact district offices of the Automobile Club of Southern California or the Los Angeles Convention and Visitors Bureau.
See all the AAA recommended events for this destination.