Los Angeles Performing ArtsLos Angeles may be a cultural backwater to New Yorkers but there's far more going on than greets the eye. The arts scene has developed greatly in recent decades, benefiting from the resident film and television industries, turning L.A. into a true cultural destination. Movie and TV stars with box office appeal often appear with local theater companies, while internationally known entertainers and major touring ensembles visit the area year-round; even the Royal Shakespeare Company and the Bolshoi Ballet drop by from time to time. As stellar as the region's professional companies are, its many storefronts and makeshift playhouses are often home to remarkable artists and surprising performances; the arts districts of Hollywood, North Hollywood (or NoHo, as the locals call it) and Santa Monica are definitely worth the trip.
Dance L.A. is stepping up in the world—it no longer has the distinction of being perhaps the only major city without a resident ballet company. Los Angeles Ballet, founded in 2006, is a critically acclaimed group performing a repertoire of classic and contemporary works; phone (310) 477-7411 or (310) 998-7782.
Small, itinerant dance companies abound in the area. Among the best places to see them perform are Highways, Santa Monica's cutting edge dance and theater space, (310) 453-1755; Ford Theatres, (323) 461-3673, a complex in the Hollywood Hills with an outdoor amphitheater that also offers music and theater; and REDCAT, a multimedia performance space within Walt Disney Concert Hall that programs innovative music, theater and dance events; phone (213) 237-2800.
Los Angeles pays homage to its film heritage at cinemas scattered around the metropolitan area. Netflix and cable TV have killed most of the revival theaters, but a hardy few remain, offering fun things for couples to do. The Nuart Theatre , 11272 Santa Monica Blvd. at I-405, screens art films, documentaries and foreign fare; phone (310) 473-8530. New Beverly Cinema, 7165 W. Beverly Blvd., also shows a kaleidoscopic mix of programs; phone (323) 938-4038.
American Cinematheque at the Egyptian, 6712 Hollywood Blvd., presents Hollywood classics and art films in the restored Grauman's Egyptian Theatre, first opened in 1922. The venue also plays host to the annual Cinecon Classic Film Festival on Labor Day weekend; phone (323) 466-3456. UCLA Film and Television Archive, a pioneer in film preservation, showcases restored classics, rediscoveries and foreign films, primarily in the Billy Wilder Theater, 10899 Wilshire Blvd.; phone (310) 443-7000.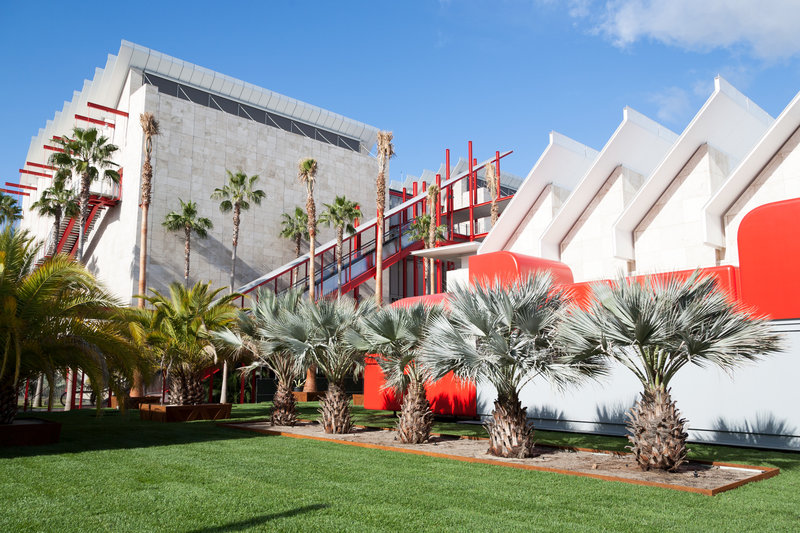 Courtesy of Los Angeles County Museum of Art
Los Angeles County Museum of Art (LACMA) programs retrospectives of classic films at its Bing Theater; phone (323) 857-6010. Filmmakers are regular guests at all three series.
If you plan to travel in June, the Los Angeles Conservancy presents its extremely popular Last Remaining Seats classic film series throughout the month, held at downtown L.A.'s historic movie palaces, including the Orpheum Theatre, Million Dollar Theatre and Los Angeles Theatre. Phone (213) 623-2489 for schedule and ticket information.
Laemmle Theatres, a chain with locations throughout the area, presents an artsy blend of first-run commercial features, foreign and independent films. The Los Angeles Times publishes a complete listing of Los Angeles and Orange County movie theaters in its Sunday Calendar section.
Concerts and Other Fun Things To Do This Weekend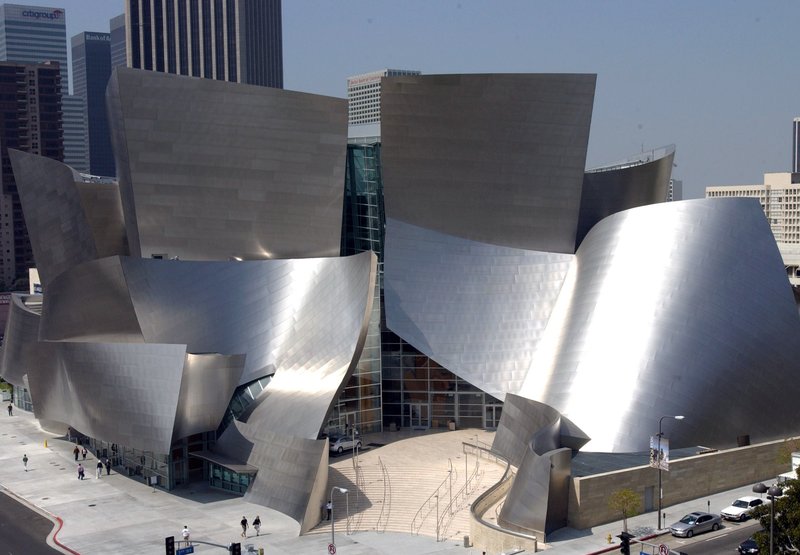 Music Center Performing Arts Center/not available
There's no shortage of music in L.A., from classical to pop to rock to jazz. The local listings offer plenty of things to do and music to hear. The Walt Disney Concert Hall, (213) 972-7211, the stainless steel landmark in downtown's Music Center, is home to the Los Angeles Philharmonic—one of the world's leading orchestras by any standard. Founded in 1919, L.A. Phil presents a full classical repertoire at the Frank Gehry-designed concert hall October through May, with a summer season of pops concerts and lighter fare at the venerable Hollywood Bowl , (323) 850-2000. Jazz, blues, rock and world music round out the June-September calendar at the outdoor Bowl, where pre-concert picnicking is a popular activity, so there's no need to look for nearby restaurants. Pack a picnic dinner to take inside the venue. And yes, you can bring your own bottle of vino, but please note: outside alcohol is usually not permitted at major rock concerts. For policies in effect for a particular musical event, phone ahead or check the Bowl's website.
The Los Angeles Master Chorale also performs at the Walt Disney Concert Hall, where it often accompanies the Philharmonic and the Los Angeles Opera, in addition to its own concert programs. Phone (323) 850-2000 for Philharmonic schedules and tickets; (213) 972-7282 for the Chorale; or (213) 972-8001 for the Opera.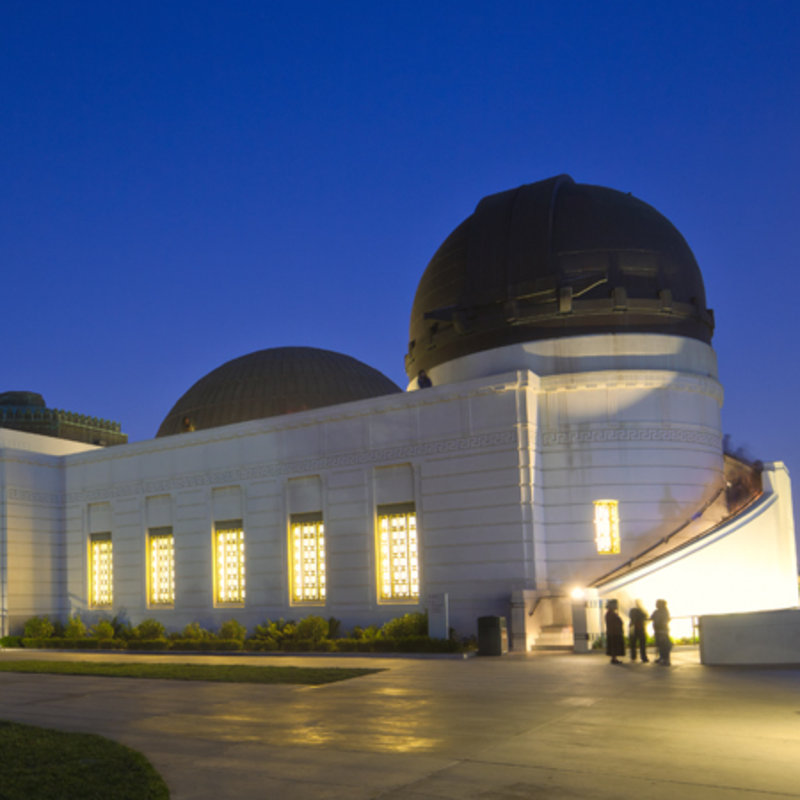 LordRunar/iStockphoto.com
Major L.A. area venues playing host to a wide variety of musical offerings include the outdoor Greek Theatre in Griffith Park, (844) 524-7335; the Dolby Theatre in Hollywood & Highland Center, (323) 308-6300; the Microsoft Theater at L.A. Live at Olympic Boulevard and Figueroa Street near Crypto.com Arena, (213) 763-6020; and The Wiltern on Wilshire Boulevard, (213) 388-1400, known for its elaborate Art Deco design. The Forum Presented by Chase, once the home of the Los Angeles Lakers and Kings sports teams, now presents musical concerts in nearby Inglewood; phone (310) 330-7300.
UCLA presents an eclectic lineup of concerts in its "CAP" (Center for the Art of Performance) series, along with theater, dance and spoken word events; phone (310) 825-2101. Downtown L.A. percolates with a variety of free concerts, particularly during the summer; Grand Performances is your best bet, offering a diverse program of multicultural entertainment in the Watercourt at California Plaza; phone (213) 687-2190.
Segerstrom Center for the Arts in Costa Mesa is Orange County's pre-eminent destination for all manner of music, especially classical, along with musical theater, dance, opera and more. The county's homegrown Pacific Symphony appears here regularly, as well as at other venues. Phone (714) 556-2787 for Segerstrom Center for the Arts and (714) 755-5788 for the Symphony.
Opera The Los Angeles Opera—led by Plácido Domingo, who starred in its debut production of "Otello" in 1986—lights up the stage of the Music Center's Dorothy Chandler Pavilion from September through June. Top names frequently guest star with America's fourth largest opera company. Phone (213) 972-8001 for tickets and information.
Long Beach Opera, (562) 470-7464, is known for its bold and unconventional work; the longest established professional opera company in the L.A. area appears at the Long Beach Performing Arts Center and elsewhere.
Theater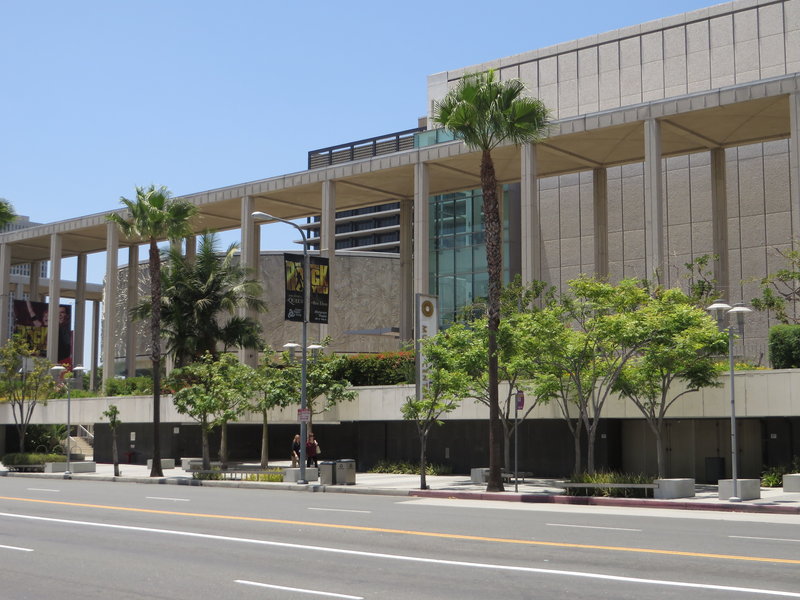 flickr / CC BY SA/Ken Lund
Be sure to add theater to your list of things to do in Los Angeles. The renovated Mark Taper Forum has developed numerous Tony Award- and Pulitzer Prize-winning plays since its 1967 debut, presenting adventurous new work and classic drama and garnering a special Tony itself in the process. The Ahmanson Theatre, the Taper's sibling venue at downtown Los Angeles' Music Center complex, offers musicals and Broadway shows on a larger scale. You'll often see name-brand actors at these houses; both are part of the Center Theatre Group, along with the more intimate Kirk Douglas Theatre in Culver City. Phone (213) 628-2772 for tickets and information on all three theaters.
Movie and TV personalities often turn up in the cast of shows at the Geffen Playhouse, (310) 208-5454, in Westwood near UCLA; and the prestigious Pasadena Playhouse, (626) 356-7529, where William Holden, Eve Arden and many other stars were discovered. Headliners also appear at Hollywood's Pantages Theatre, (323) 468-1770, a 1930 Art Deco showplace that often features Broadway musicals in their L.A. premieres.
Well-established area theaters include The Actors' Gang, which stages critically-acclaimed presentations in Culver City, (310) 838-4264; The Groundlings, the L.A. improv comedy troupe that's proved a breeding ground for the likes of "Saturday Night Live," (323) 934-4747; Pasadena's A Noise Within, a repertory company focusing on classic drama, (626) 356-3100; and Odyssey Theatre Ensemble in West L.A., which has offered innovative, award-winning theater for four decades, (310) 477-2055.
The Will Geer Theatricum Botanicum is an intimate outdoor amphitheater in Topanga Canyon in western Los Angeles County, founded by the blacklisted star of TV's "The Waltons." The parklike grounds provide an inviting setting for Shakespeare and other classic drama; phone (310) 455-3723. Bob Baker Marionette Theater, whose puppet shows have charmed local audiences for decades, offers first-rate family entertainment; phone (213) 250-9995 for the requisite reservations.
You'll find multicultural theater and performing arts regularly on the bill of fare. Bilingual Foundation of the Arts, (213) 437-0500, presents shows in English and Spanish. East West Players, the city's pioneering Asian American theater company, performs in downtown's Union Center for the Arts; phone (213) 625-7000. Nearby in Little Tokyo, the Japanese American Cultural & Community Center presents a variety of special events and Asian Pacific performers in the Aratani Theatre; phone (213) 680-3700.
The brightest star on Orange County's theatrical landscape is Tony Award-winning South Coast Repertory Theatre. The company offers a full season of classics and new plays—many of them world premieres by leading playwrights—at its three-theater complex in Costa Mesa; phone (714) 708-5555. The resilient Laguna Playhouse, founded in 1920, continues to weather the seasons and the trends in Laguna Beach; phone (949) 497-2787.