Shopping in Los AngelesWhen you don't know what to do in L.A., you can always shop. Welcome to one of the world's premiere shopping cities, where trendy high-end fashion (Rodeo Drive) and souvenir Oscar statuettes (Hollywood Boulevard) are just the tip of the iceberg. Urban sprawl means that shopping in an often traffic-clogged town like Los Angeles requires a bit of planning; allow plenty of time in your itinerary to get from one shopping destination to another. When it comes to shopping experiences that are uniquely L.A., we recommend Beverly Hills, Hollywood, Pasadena, the beach cities and downtown itself.
Antiques You'll find a splendid variety of objects proffered by antiques dealers along Melrose Avenue in West Hollywood and for several blocks of West 3rd Street between Fairfax Avenue and La Cienega Boulevard in L.A. Jewelry, furniture and other collectibles are among the offerings at Sherman Oaks Antique Mall , 14034 Ventura Blvd. in Sherman Oaks; phone (818) 906-0338. Old Towne Orange claims to be the antique capital of the region—and the state—centered around the junction of Glassell Street and Chapman Avenue in the city of Orange. More than 2,000 dealers frequent the Rose Bowl Flea Market the second Sunday of the month at the Rose Bowl in Pasadena. You'll find more than 800 sellers at the Long Beach Antique Market the third Sunday of the month at Veterans Stadium, which is near Lakewood Boulevard and Conant Street in Long Beach; phone (323) 655-5703.
MallsThe early 1980s teen comedy "Fast Times at Ridgemont High" gave the world its first taste of ditzy valley girls and Southern California's shopping mall scene. Although it's unlikely that few Angelenos ever uttered the words "Like, oh my God, totally radical," the legend of La La Land vapidity lives on at San Fernando Valley retail cathedrals like Westfield Fashion Square , 14006 Riverside Dr. in Sherman Oaks, and the Glendale Galleria at 100 W. Broadway in Glendale.
Even the enclave of the rich and famous embraces the mall experience. Nearly 160 stores offer upscale goodies for self and home at Beverly Center , 8500 Beverly Blvd.
Downtown L.A.'s malls tend to be small but stylish. Tops is FIGat7th at Ernst and Young Plaza, an inviting open-air shopping and dining complex at 735 S. Figueroa St. Westfield Century City , 10250 Santa Monica Blvd., is anchored by Bloomingdale's, Macy's and Nordstrom.
The Bloc (formerly Macy's Plaza) at Seventh and Flower streets, is downtown's largest outdoor shopping mall with 400,000 square feet of retail and restaurant space, including a Macy's department store.
Outlets Citadel Outlets , 100 Citadel Dr. in Commerce, has more than 85 stores featuring goods by the likes of Ann Taylor, Kate Spade and Michael Kors. It also has a distinctive façade modeled after a 7th century B.C. Assyrian palace, the restored remains of a 1929 tire factory designed by one of Los Angeles' top architectural firms. Ontario Mills , at the intersection of I-10 and I-15 in Ontario, is the largest one-story outlet mall in the Western United States—or so it says. In any case, it's bursting at the seams with more than 200 shops, eateries and entertainment venues.
Specialty Districts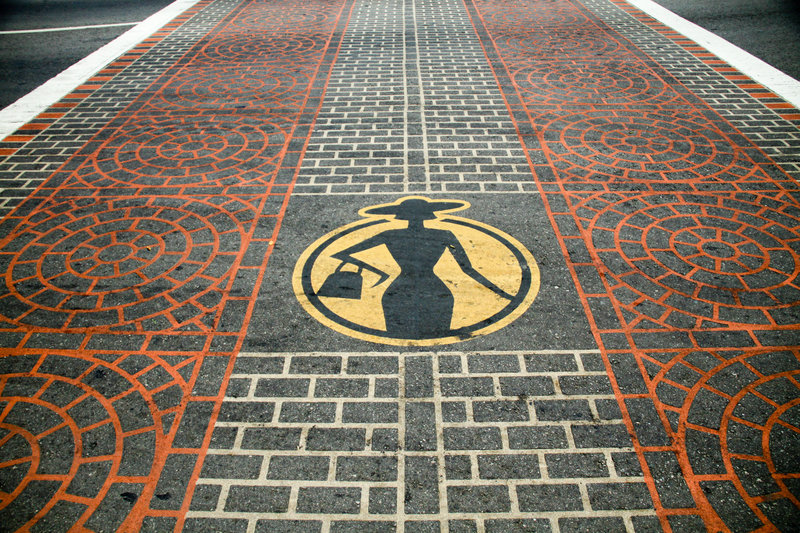 flickr / CC BY/meesh
Psst. Looking for a fake Fendi handbag? Or maybe a cocktail dress for half what you'd pay at Macy's? Take a trip to downtown Los Angeles, where countless independent clothing and accessories stores make up the L.A. Fashion District, a 94-block retail area roughly bounded by 7th, 16th, Main and San Pedro streets. Be aware this is not Beverly Hills. You're in for a gritty, urban shopping experience; some store owners don't speak English.
Within the district are The Santee Alley and the New Alley , two adjacent outdoor bazaars—sandwiched between Santee Street, Maple Avenue, Olympic Boulevard and Pico Boulevard—where you'll find rejects, closeouts and designer knock-offs at rock-bottom prices. The area is open daily; bring cash.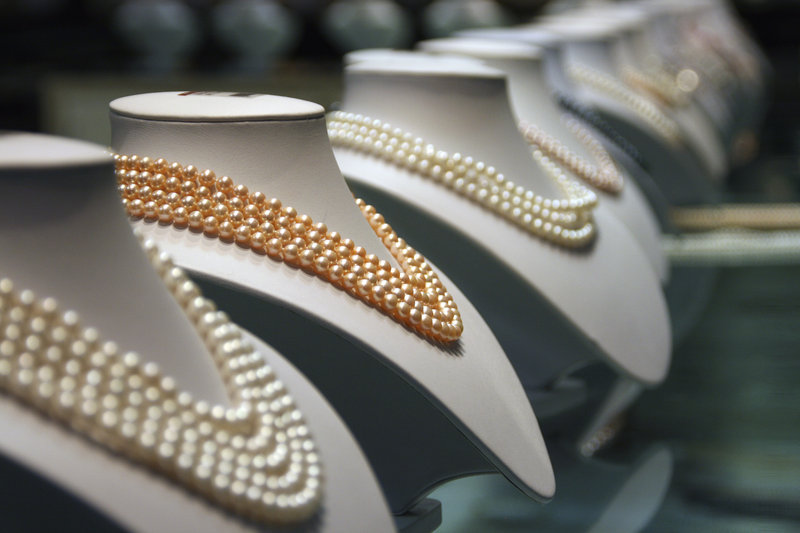 PEDRE/iStockphoto.com
Also downtown, you can haggle over karats in the Jewelry District , which sparkles between 5th, 8th, Broadway and Olive streets. St. Vincent Court is a brick-lined alleyway with Old World façades. It looks and feels like a street in Europe, yet here it is—next to the St. Vincent Jewelry Center , off 7th Street between Hill Street and Broadway.
Unique Local Restaurants and Food Shopping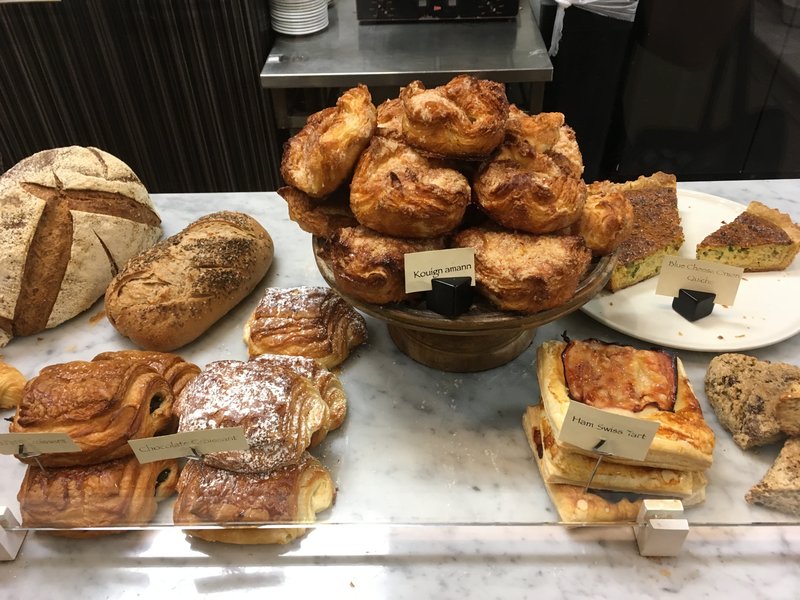 AAA/Inspector 55
Don't miss Grand Central Market at 317 S. Broadway, a multicultural mosaic of grocers, meat merchants, delis, bakeries and casual eateries. Foodies who envision filling their compostable shopping bag with vegan doughnuts and $10 loaves of artisan sourdough, steer clear. Though a handful of more upscale vendors were recently introduced into the mix, it remains mostly a "people's market" rather than a shiny gourmet arcade. At lunchtime, loft-dwelling hipsters, City Hall suits and an ethnic cross-section of downtown humanity stroll the sawdust-covered walkways past neon signs touting cheap and tasty grub from around the globe. Mexican food fanatics, set your sights on Ana Maria's or Tacos Tumbras a Tomas; both are excellent. If your eatery of choice lacks lunch counter seating, there are first-come, first-served tables at the market's north end, as well as other nearby restaurants.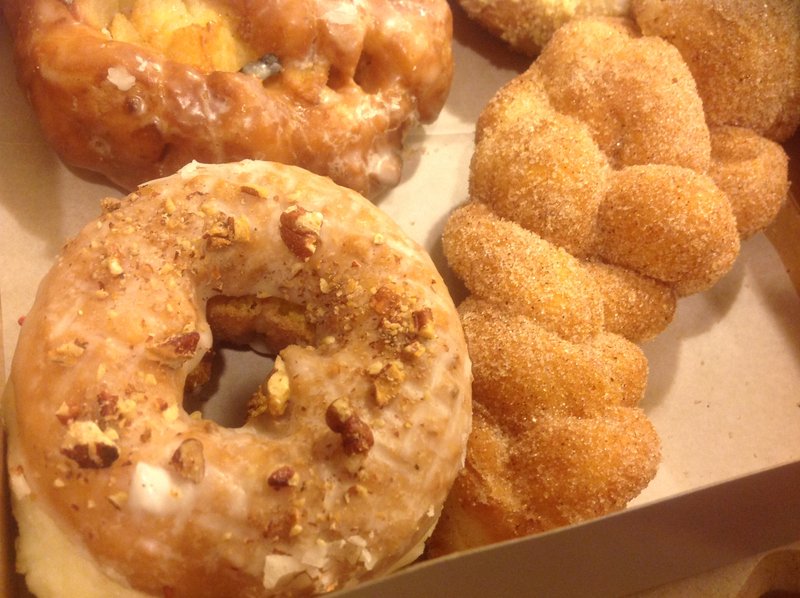 AAA/Inspector 33
Far more famous is Farmers Market at Fairfax Avenue and 3rd Street. Established during the Depression and fronted by its signature, white-shingled clock tower, the market draws locals, out-of-towners and even the occasional celeb (CBS Television City is nearby) into its maze of food stalls, gift shops and fresh produce and meat stands. It's old fashioned, yet somehow timelessly hip. Mouthwatering aromas waft from the 20 or so eateries; you can't miss with favorites like The Gumbo Pot and Bob's Coffee & Doughnuts. Refueled, browse the tiny shops selling souvenirs, toys, books, kitchenwares and more.
The Grove , an open-air mall next door, is the land of Anthropologie, Nordstrom, J. Crew and Michael Kors. The center park area has a water fountain/music show reminiscent of the Bellagio hotel in Las Vegas, only on a Lilliputian scale. Amid locals and tourists of every stripe, a double-decker trolley shuttles shoppers around one of L.A.'s busiest malls. Note: If you drive to The Grove/Farmers Market complex on a sunny weekend afternoon, prepare for a parking nightmare.
Vintage Boutiques and Independent Shops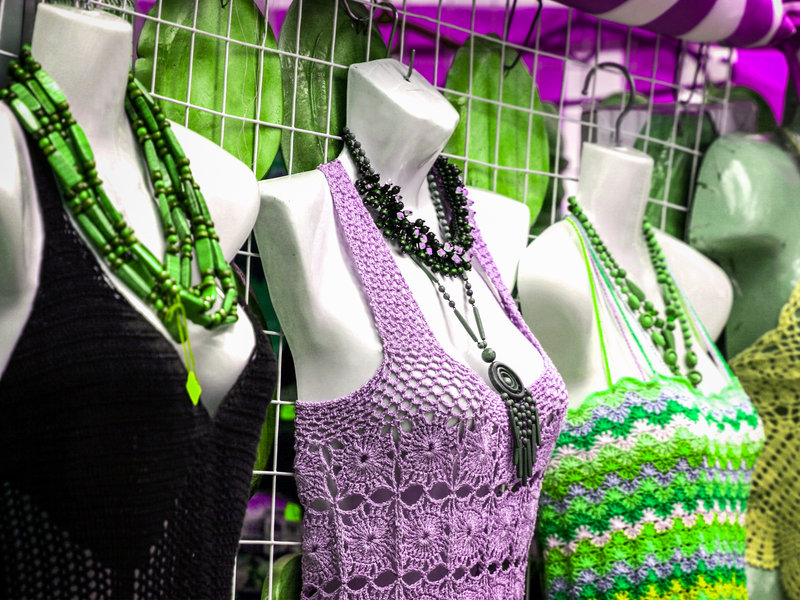 InvisibleViva/iStockphoto.com
About a mile north are the clothing boutiques and vintage shops of walkable Melrose Avenue , between Fairfax and La Brea avenues. Back in the 1980s and '90s it was truly a trend-setting shopping destination: a land of funky fashions, New Wave record shops and bright green Mohawks. Those days have largely passed, but make no mistake, Melrose is still light years hipper than your average shopping mall. You'll find affordable dresses, tops and more cute stuff at Chantell , 7309 Melrose Ave.
As the name implies, the open-air Hollywood & Highland sits at the bustling junction of Hollywood Boulevard and Highland Avenue. H&H's ho-hum façade belies the three-level interior courtyard—its Babylon-themed architecture (columns, hieroglyphics, concrete elephants and a Sumerian arch) is modeled after the extravagant set for D.W. Griffith's 1916 epic film, "Intolerance." D.W. who? Indeed, the theme confounds most folks who don't watch Turner Classic Movies 24/7. Certainly familiar are the center's name brand retailers: GUESS, Lucky Brand Jeans and the like.
A handful of independent shops, and a number of nearby stores on Hollywood Boulevard, deal in cheesy Tinseltown souvenirs. The cognoscenti know the place to go for original movie posters, scripts and film books is Larry Edmunds Bookshop , 6644 Hollywood Blvd.
Glitz and Glamor
On West Hollywood's famed Sunset Strip, Range Rovers and Beemers pack the parking lots behind Sunset Plaza , intersection of Sunset Boulevard and Sunset Plaza Drive, a ritzy two-block stretch of sidewalk cafes and shops housed in a collection of Georgian revival-style buildings. Heart-stopping prices are the norm at clothing boutiques like H. Lorenzo.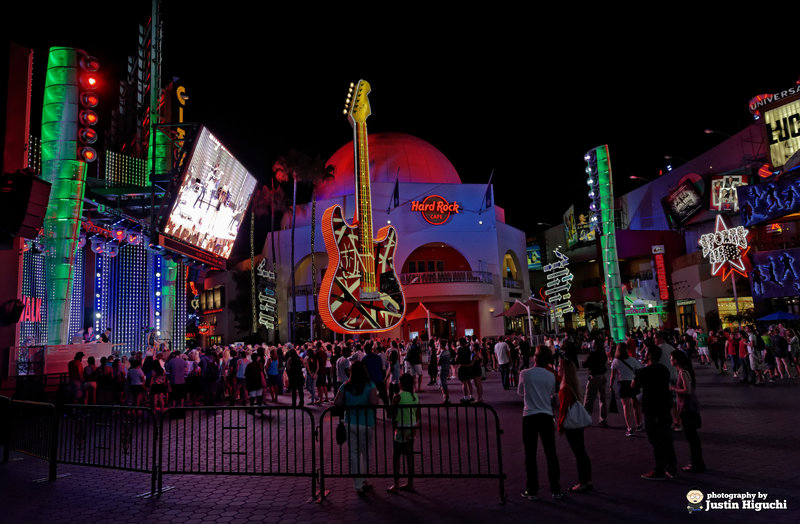 flickr / CC BY/Justin Higuchi
Always busy, Universal CityWalk is an open-air dining and shopping promenade adjacent to Universal Studios Hollywood. The usual mix of mall retailers (Billabong, Guess, etc.) play second fiddle to restaurants and nightspots, which includes a Hard Rock Cafe, but look close and you'll find a fun selection of comic books, sci-fi toys and pop culture collectibles at the Things From Another World shop.
The palm-lined streets of Beverly Hills' Golden Triangle (roughly 20 city blocks bounded by Canon Drive, Santa Monica Boulevard and Wilshire Boulevard), are the town's retail playground for the rich, the famous, and tourists hoping to spot Leonardo DiCaprio walking out of Christian Dior.
Beverly Hills Splurge
In the movies, snooty Rodeo Drive shopgirls snub customers who don't pull up in a Ferrari. In reality, these sales ladies and gents are trained to never judge a book by its cover. So don't be intimidated by the three most expensive blocks of shops on the planet. Step right in to ogle the latest fashions from Roberto Cavalli, Valentino, Chanel and a host of other designers alternately praised and ridiculed on the TV show "Fashion Police." Many of the super high-end boutiques are closed on Sunday.
Two Rodeo , a curving, cobblestone promenade between Dayton Way and Wilshire Boulevard in Beverly Hills, has a chichi European feel and counts Versace and Breguet among its tenants. If you're looking for stores a mere mortal can afford, walk east of Rodeo and explore the somewhat less expensive boutiques and chains (Victoria's Secret, Gap, etc.) along Canon and Beverly drives.
On nearby Robertson Boulevard , between Beverly Boulevard and 3rd Street, paparazzi stalk the celebrities who frequent trendy boutiques like Kitson Kitross and Lauren Moshi. If you read US Weekly religiously, you've no doubt heard of The Ivy restaurant, a celeb lunch fave near the corner of Robertson and Alden Drive. It's rare to see a Hollywood A-lister dining on the street-front patio, but you may spy a tabloid celebutante or reality TV star acting as if their fifteen minutes of fame aren't up. If it's a bona fide movie star sighting you're after, stick to the shops.
Other Places to Go Around Town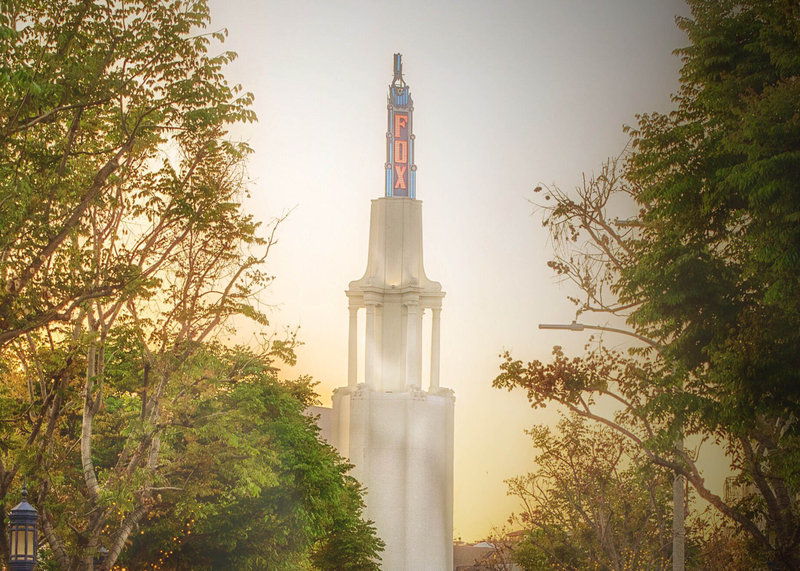 flickr / CC BY/Kristofer Gonzalez-DeWhitt
Near the UCLA campus, you'll find plenty of things to do this weekend. The tree-lined streets of Westwood Village are packed on weekends and evenings with the college crowd. Retailers range from chains (Urban Outfitters, Victoria's Secret) to independent clothing boutiques, specialty shops and jewelers. Spent from power shopping, duck into Regency's 1931 Fox Village Theatre or 1937 Bruin Theatre for a movie, or refuel at one of the countless restaurants.
Santa Monica sports several shopping areas. Brentwood Country Mart caters to the wealthy Westside neighborhood of Brentwood in Santa Monica, home to many a Hollywood power player. Arriving at this rambling, barn-like building (opened in 1948), don't be surprised to see paparazzi camped across the street. Inside the homey mart, along narrow walkways, you'll find upscale clothing boutiques (bring the high-limit plastic), a general store, a toy shop, home decor and the excellent Diesel Bookstore. In the cozy food court, well-heeled locals lunch at picnic tables arranged around a crackling fire pit. The food stands (burgers, Mexican food and rotisserie chicken) are all quite good, albeit on the pricey side.
Indie hipsters gravitate toward Montana Avenue , a roughly 10-block stretch of funky clothing boutiques, specialty shops, a few art galleries and a smattering of good restaurants and bars (the gourmet burgers at Father's Office are hugely popular). On Main Street between Pico Boulevard and Navy Street, clothing shops and other one-of-a-kind stores are mixed in among a large number of tourist-geared restaurants and bars.
Santa Monica's 800-pound retail gorilla is Third Street Promenade , a pedestrian-only, three-block stretch of shops and restaurants that's often shoulder-to-shoulder on weekends. Street performers and musicians play for tips outside chain stores (think Old Navy and Forever 21) and, sadly, an ever-dwindling number of independent boutiques. At the Promenade's southern end, Bloomingdale's and Nordstrom anchor Santa Monica Place , an open-air three-story mall with several high-end tenants. Bergamot Station is a complex of galleries at 2525 Michigan Ave., the site of a once-upon-a-time Red Car trolley stop.
Pasadena's Colorado Boulevard is a mélange of national chains and local merchants. One Colorado , a complex of lovingly restored vintage buildings now housing everything from J. Crew to Crate & Barrel, is the nucleus of the historic district. Sidewalk cafés sprinkled among the shops afford a welcome respite during power shopping excursions. South Pasadena's Mission West District, stretched along the 900-1200 blocks of Mission Street, offers a similarly charming environment, enhanced by quaint boutiques and eateries.
Fun Places to Go Downtown
For a fun albeit touristy downtown shopping experience, cruise Olvera Street , a Mexican-style marketplace in El Pueblo de Los Angeles Historical Monument . Grab a churro and soda, and browse the 80-plus vendor stalls, shops and eateries along this lively, red-brick-lined alleyway. Strolling mariachis serenade the weekend throngs. Clapboard stalls sell handmade leather goods, colorful serapes, sombreros, candles, paper flowers, lucha libre masks and made-in-China tchotchkes galore. Find merchandise of a higher pedigree in proper establishments like Olvera Candle Shop (space # W-3), which carries a nice selection of handcrafted Day of the Dead figures. The Mexican restaurants and casual taco stands don't dish up the best south-of-the-border grub in the city, but the ambience can't be beat. Hong Kong meets Hollywood in Los Angeles Chinatown . While most of the area is indeed an authentic, working-class, Chinese-American neighborhood, the main tourist shopping magnet, pedestrian-only Central Plaza, was designed in the 1930s to be a colorful Far East fantasyland for the souvenir trinket trade. Paper lantern-festooned courtyards are surrounded by wonderfully kitschy, pagoda-style buildings that primarily house souvenir merchants. Among the notable exceptions is Realm , 425 Gin Ling Way, a hip store dealing in high-quality home décor and housewares (small furniture, tea pots, vases, cocktail bar supplies, etc.), plus books, incense and gift items.
A Taste of Tokyo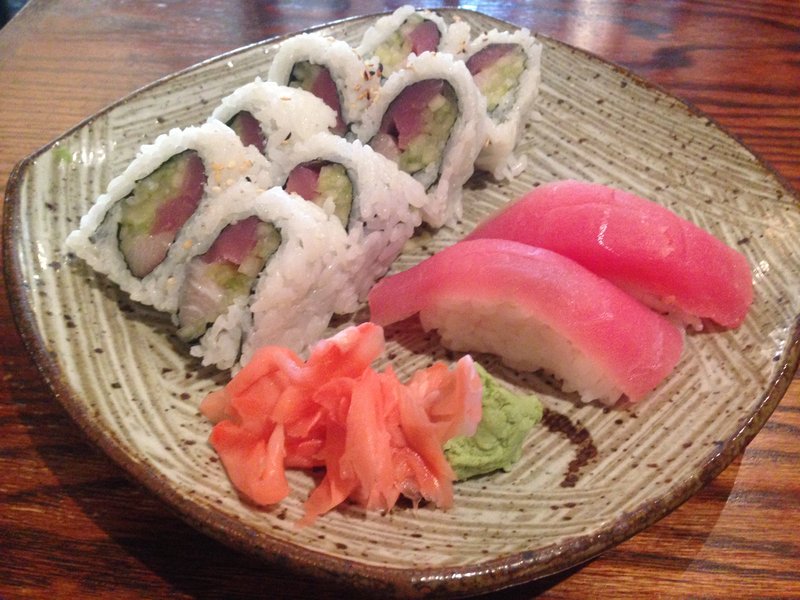 AAA/Inspector 503
Little Tokyo , south of the U.S. 101 freeway, is mainly a dining destination—with dozens of local restaurants, unpretentious sushi bars, ramen shops and yakiniku joints (eateries serving Japanese-style grill-it-yourself barbecue)—but you'll also find a handful of small outdoor malls where the merch ranges from souvenirs and clothing to jewelry and Japanese manga (comic books).
Specialty StoresIndependent record and CD stores have nearly vanished from mid-size U.S. cities, but here there's still a fairly healthy brick-and-mortar scene. Old Pasadena and Melrose Avenue host a handful of small, used record shops. If it's one-stop shopping you seek, get thee to the massive Hollywood outpost of Northern California mini-chain, Amoeba Music , 6400 Sunset Blvd. Covering an entire city block, the country's biggest independent record store carries it all—from Britney Spears to Swedish death metal. Check the LA Weekly for a schedule of free in-store concerts; past performers include Elvis Costello and Lucinda Williams. Phone (323) 245-6400.
Bookstores not named Barnes & Noble are another dying breed. West Hollywood bucks this unfortunate trend with Book Soup , 8818 Sunset Blvd., an outstanding indie retailer selling everything from best sellers to small press books, and also hosts regular author appearances/signings. The bookworm force is strong with this one; phone (310) 659-3110. Skylight Books , 1818 N. Vermont Ave.—in East Hollywood's Los Feliz neighborhood—is another spot beloved by the literati; phone (323) 660-1175. In Old Pasadena, browse two floors of tomes at Vroman's Bookstore , 695 E. Colorado Blvd.; phone (626) 449-5320.
In Los Feliz, under a hypnotic, animated neon sign, you'll find the city's ultimate pop culture kitsch emporium, Soap Plant/WACKO , 4633 Hollywood Blvd. Beatles bobbleheads? Check. Coffee table books on cult cinema, collectible action figures, Mr. T T-shirts, Betty Page calendars and whoopee-cushions? Of course. After chuckling at the joke bath products for smelly hippies, cruise the funky La Luz de Jesus art gallery (within the store); phone (323) 663-0122.