What to Do in Los Angeles
Step aboard an automated tram for a short ride up to the Getty Center (1200 Getty Center Dr.), a spectacular billion-dollar complex in the foothills of the Santa Monica mountains noted for its extensive art collection and panoramic views (on a clear day) of Los Angeles from its terraces. Make this one of the first things to do when you arrive to get an impressive lay of the land.
Rehearse your acceptance speech as you prepare to receive the GRAMMY Award for Best New Artist—well, at least you can pretend to—downtown at The GRAMMY Museum at L.A. Live (800 W. Olympic Blvd.), which gives you the run down on everything to do with the recording industry using three floors full of high-tech video displays and state-of-the-art sound systems.
Explore the rugged Southern California landscapes via hiking trails within Griffith Park (4730 Crystal Springs Dr.), an urban oasis sprawling across more than 4,200 acres and the setting for dozens of films, including "Back to the Future," "The Terminator" and "Rebel Without a Cause," shot at the beautiful Art Deco Griffith Observatory (2800 E. Observatory Rd.). This is a must-see destination for film lovers.
Admire the pagoda-style rooflines, rich colors and graceful calligraphy on your way to having dim sum at one of dozens of local restaurants in Los Angeles Chinatown (977 N. Broadway St.).
Succumb to the temptations lurking in Farmers Market (6333 W. 3rd St.) food stands or pick up the perfect gift in one of the specialty shops.
Get a behind-the-scenes look at the sets, sound stages and back lots from your favorite movies and TV shows during any one of several studio tours: Warner Bros. Studio Tour Hollywood (3400 W. Riverside Dr., Burbank), Sony Pictures Studios (10000 W. Washington Blvd., Culver City), Paramount Pictures Studio Tour (5555 Melrose Ave., Hollywood) and Universal Studios Hollywood™ (100 Universal City Plaza, Universal City).
Take a trip down Hollywood Boulevard and compare hands and feet with such "Who's Who of Tinseltown" personalities as Judy Garland, Jimmy Stewart, Jack Nicholson and Samuel L. Jackson in the forecourt of TCL Chinese Theatre (6925 Hollywood Blvd., Hollywood).
Channel Bogey and Bacall and sip martinis in a classic Hollywood watering hole such as Musso & Frank Grill (6667 Hollywood Blvd., Hollywood). Or slip into designer threads and hit a slick Tinseltown nightclub.
Pack a box dinner and a bottle of wine and picnic in the moonlight during a summer concert at the Hollywood Bowl (2301 N. Highland Ave., Hollywood). There's no shortage of things for couples to do in Los Angeles.
Window-shop along Rodeo Drive (bordered by Santa Monica and Wilshire boulevards, Beverly Hills), a stretch of sidewalk anchored by the glamorous Two Rodeo "mall" on one end and the swank Rodeo Collection on the other.
Lace up a pair of rented skates and roll amid the colorful characters on the Ocean Front Walk (1800 Ocean Front Walk, Venice).
Soak up the old-fashioned atmosphere of Santa Monica Pier (200 Santa Monica Pier, Santa Monica), which opened in 1909, and browse the curio shops, touch a sea cucumber at the aquarium or plummet down a roller coaster.
Immerse yourself in the still-thriving surf culture that was born in Malibu in the 1950s and '60s.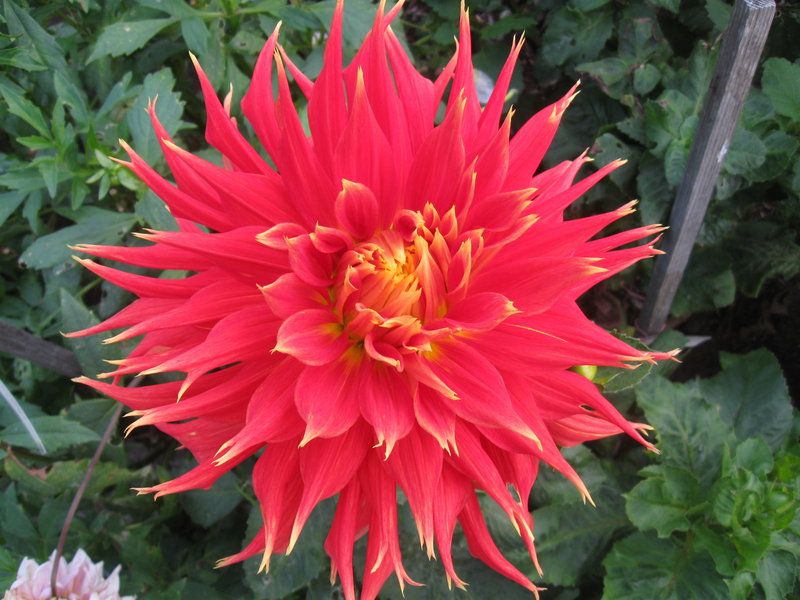 AAA/Greg Weekes
Travel through time among historical buildings representing distinct eras in California's history at the L.A. County Arboretum and Botanic Garden (301 N. Baldwin Ave., Arcadia), including the lovely 1885 Queen Anne Cottage, an 1840 adobe and the 1890 Santa Anita railroad depot. Step even farther back in time with a stroll through The Prehistoric Forest, where you'll find plants and trees from ancient rain forest areas of the Americas.