Best Restaurants in New York City
Our favorites include some of this destination's best restaurants—from fine dining to simple fare.
By Suzanne Lemon
Upscale Places To Eat
A trip to New York isn't just about fun things to do. A true Big Apple experience is to savor the culinary masterpieces inspired by a celebrity chef. On the high-end side, Thomas Keller's Per Se offers two prix fixe tasting menus (one vegetarian) for dinner, which is an unhurried experience enhanced by stellar views, elegant décor, gracious service and sublime preparations. At Daniel , the namesake of Daniel Boulud, guests also receive impeccable personalized service and choose from regular and vegetarian tasting menus highlighting seasonal contemporary French fare, complemented by an exhaustive and well-priced wine list. Daniel Humm's Eleven Madison Park pairs simplistically divine dishes with understated, luxurious decor and is a worthwhile splurge for a special occasion. The seasonal tasting menu features locally sourced ingredients.
Not to be outdone, Le Bernardin features Chef Eric Ripert's seafood creations, an artful blend of subtle flavors and textures inspired by French techniques and served in handsomely comfortable surroundings. If you're in the mood for laid-back and down-home, Chef Marcus Samuelsson delivers comfort food with passion at Red Rooster Harlem , a bustling place honoring the community's history.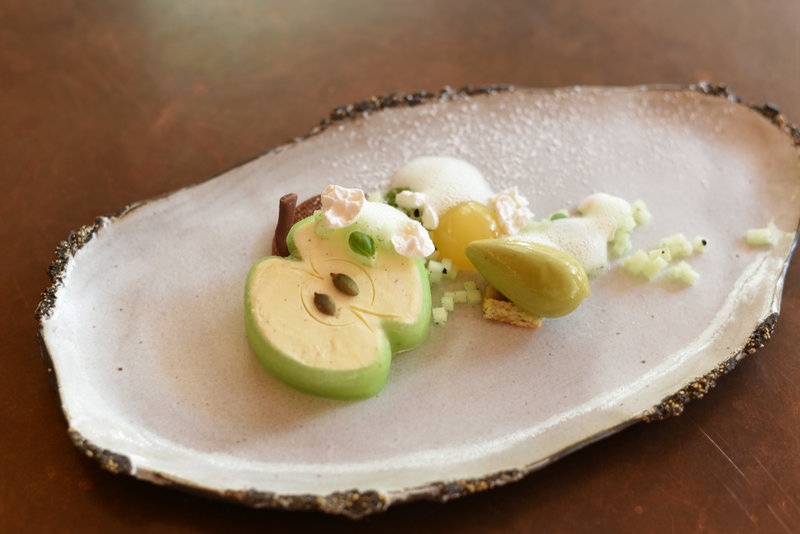 BeccaPR/Danielle Adams

Mario Batali fans can choose from several of the celebrated chef's local restaurants, including Babbo for authentic Italian specialties prepared with gusto—traditional imports such as Parmigiano-Reggiano accompany the finest local ingredients; book an upstairs table to escape the mob. Foodies will find bliss at Eataly Downtown, a market specializing in all things Italian including pasta, olive oil, sauces, wines, cheeses, confections and more (beware the weekend crowds).
Nearby Restaurants for Meat Eaters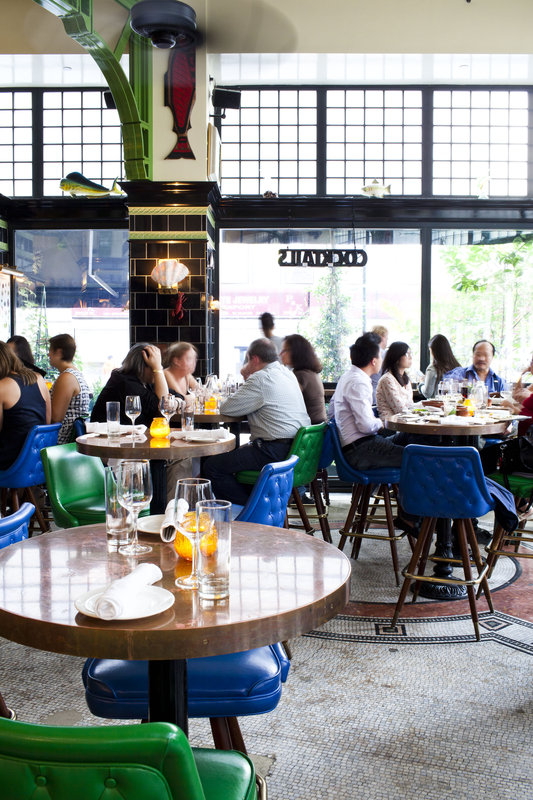 The John Dory Oyster Bar/Nicole Franzen
If you have your heart set on a juicy steak cooked to perfection, you can't go wrong at Quality Meats, rumored to have some of the best cuts in town, like the mammoth 64-ounce Black Angus rib steak for two. Lighting fixtures fashioned out of meat hooks and other eclectic décor touches will capture your fancy. Porter House Bar & Grill , in a classy setting with Central Park views, is highly touted for premium steaks including a sassy chili-rubbed rib-eye and other varieties of porterhouse such as lamb, pork and veal.
Seafood aficionados will love the nautical ambience at Lure Fishbar, designed to look like a retro yacht. Order something from the oyster or sushi bar, and then choose from flavorful dishes ranging from sautéed branzino to crispy shrimp tempura. Those on the hunt for shellfish should head to Cull & Pistol in Chelsea Market, a small raw bar with fare fresh from the Lobster Place seafood market next door. If you're craving seafood but are in the mood to try something deliciously unusual, Aquavit serves upscale Nordic cuisine that is exquisitely presented.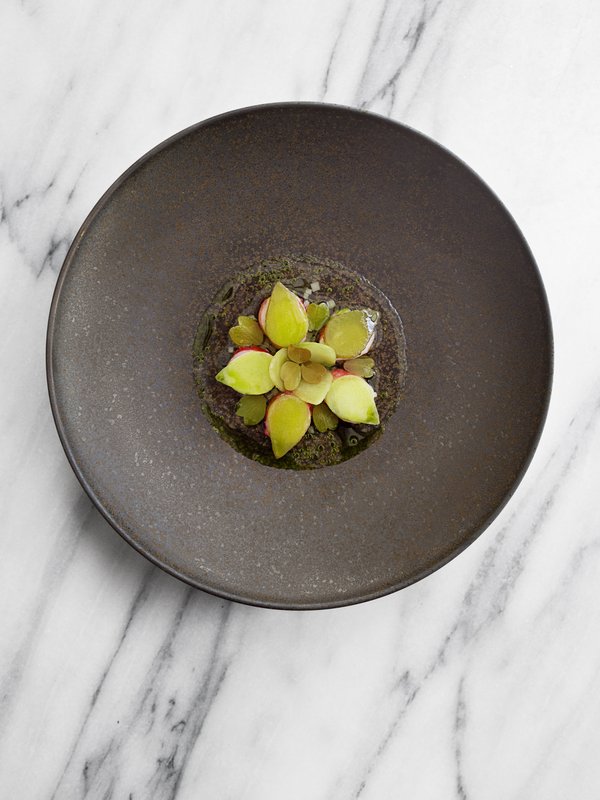 Aquavit/Signe Brick

New York has so much excellent sushi it's hard to pick a stand-out, but SoHo's Blue Ribbon Sushi is highly regarded for crafting consistently great rolls, superb sashimi and delectable appetizers such as red miso eggplant. Pair it with one of their outstanding cold sakes. For casual Vietnamese at reasonable prices, try Chelsea's Omai Restaurant, offering tasty authentic dishes with large portions in a simple but clean little dining room.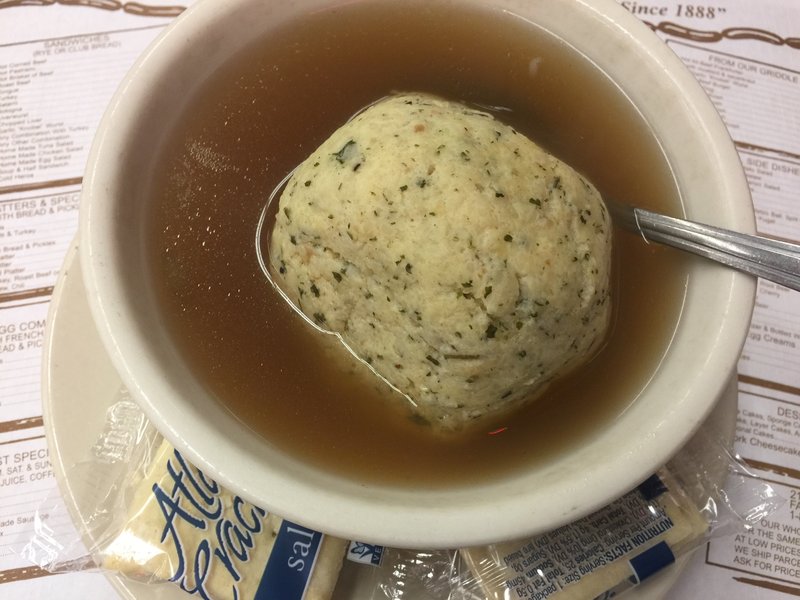 AAA/Inspector 87
In a city where the delicatessen is king, you'll want to sample at least one. Since 1888, the iconic Katz's Deli has served up classic Jewish-style fare in its gritty Lower East Side digs. Try the light, airy matzo balls or the belly-busting three-meat platter, loaded with mounds of hand-sliced salami, brisket and corned beef.
New York City: The Destination for Pizza
Those on the hunt for a slice of heaven—otherwise known as New York pizza­—will rarely be disappointed, although we do have a few recommendations so you don't have to spend all your vacation time trying to pick one. Lombardi's Coal Oven Pizzeria, on Spring Street in NoLita, is reputedly America's first pizza joint and creates top-notch pies. John's Pizzeria, a local favorite near Times Square, slides yummy pizzas out of its coal-fired ovens. Don't let waiting patrons scare you away, as the massive space nicely accommodates crowds.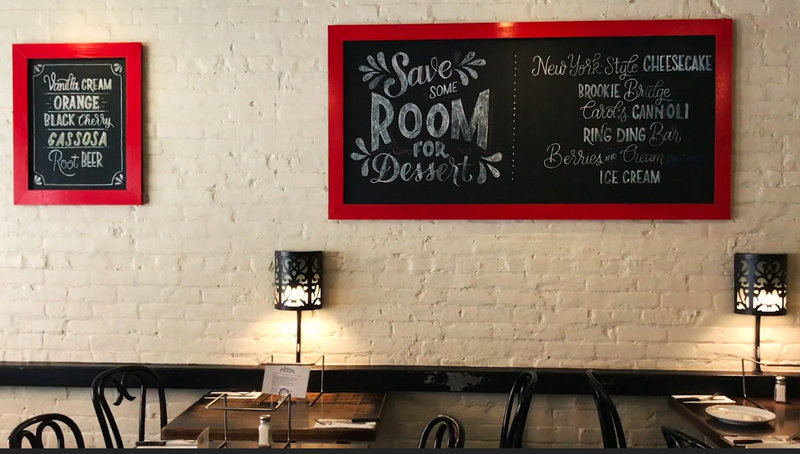 AAA/Thuyvi Gates
In Brooklyn's DUMBO neighborhood, hungry locals and travelers alike line up outside Juliana's Pizza for coal-fired, brick-oven pizzas. Adventurous foodies visit off-the-beaten-path Roberta's in Brooklyn's East Williamsburg neighborhood. In this cozy place with a shabby-hipster vibe, the friendly wait staff presents pizzas with crispy-yet-chewy crust and creative toppings like Calabrian chiles and taleggio.
See all the restaurants for this destination.