New York City in 3 Days
Three days is barely enough time to get to know any major travel destination. But AAA travel editors suggest these activities to make the most of your time in New York City.
By Suzanne Lemon
Day 1: MorningNo visit to the Big Apple is complete without seeing Central Park , so Day 1 takes in this urban oasis along with the world-renowned museums bordering it. Get a jump-start on the crowds and arrive early at The Metropolitan Museum of Art , on the park's east side at Fifth Avenue. (Pressed for time? You may not be able to explore the entire park, but at the very least, indulge yourself by visiting this stellar art museum.) Trying to navigate the Met's collection of more than 2 million works can be a little overwhelming, so take a guided or audio tour to make sure you hit the highlights. At any rate, be sure to experience the American Wing's enticing Charles Engelhard Court, the mystique of the Egyptian galleries and the European masterpieces created by Monet, Rembrandt, Renoir, van Gogh, Vermeer and others.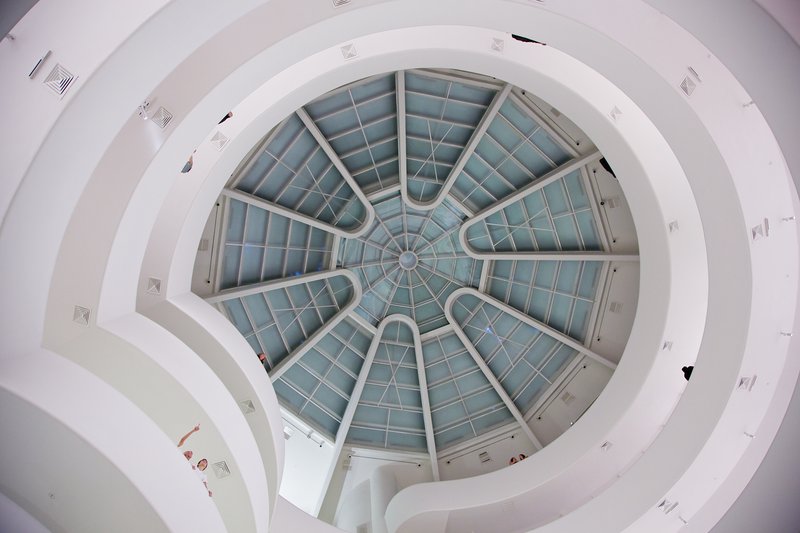 flickr / CC BY SA/Aurelien Guichard
It may be a little aggressive to do two museums in one morning, but keep in mind that with so many fun places to go in close proximity you can mix and match as you like, either choosing to spend hours in one museum or hopping from one location to the next. The Solomon R. Guggenheim Museum , its striking circular design a stark contrast to the other stately museum facades, also is on the park's east side opposite the Jacqueline Kennedy Onassis Reservoir. Ride the elevator upstairs, then meander down the spiral ramp past creations from such masters as Cezanne, Klee and Picasso. When you're at the base, look up to see the museum's stunning dome.
Day 1: Afternoon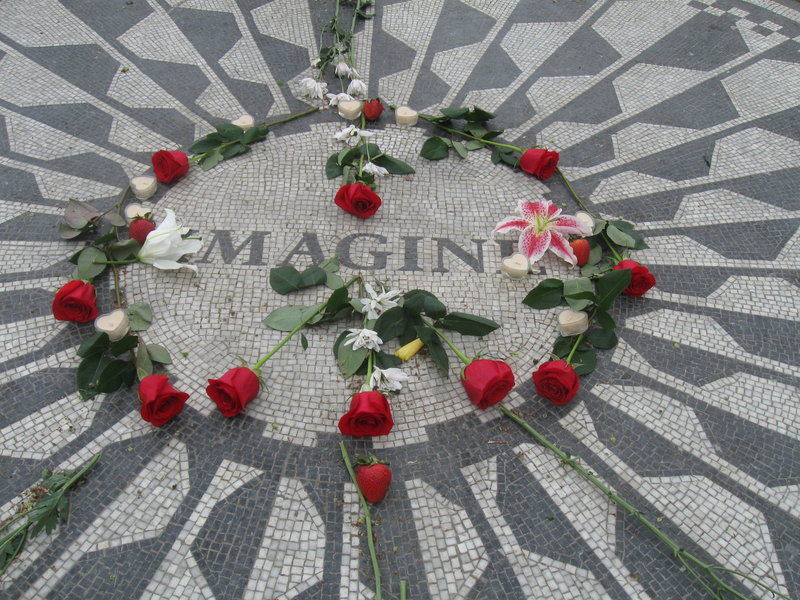 AAA/Greg Weekes
Cross to the west side of Central Park. It's lovely to stroll through this peaceful green space, where you'll encounter such points of interest as Shakespeare Garden, Belvedere Castle and the John Lennon-inspired Strawberry Fields . You can cover a lot of ground in the 843-acre park, so if you get tired, hail a cab — or better yet, a horse-drawn carriage — to usher you about the premises.
Walk about a half-mile north along Central Park West to arrive at the American Museum of Natural History . A fearsome dinosaur holds court in the rotunda, inspiring you to learn more about him and his relatives. If cosmic evolution captivates you, opt to spend the afternoon next door at the American Museum of Natural History's Rose Center for Earth and Space , where you can take a virtual trip through the Milky Way.
Day 1: Evening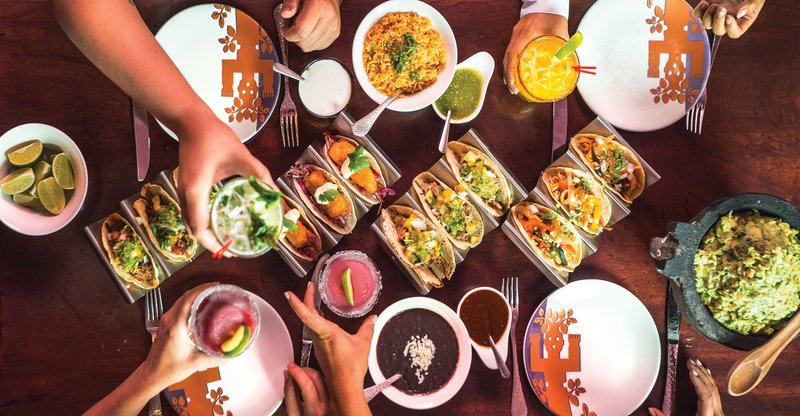 Courtesy of Rosa Mexicano
At Cafe Sabarsky, in the Neue Galerie New York bordering the park's east side, you can feast on such Viennese delights as goulash, spaetzle and to-die-for apple strudel; on the first Friday of the month the museum is open until 8 p.m. so you can catch dinner and see the collection. Dozens of local restaurants border the park's south end, so choices of where to eat are plentiful and varied. If you're heading to an event at the Lincoln Center for the Performing Arts , try Rosa Mexicano , known for legendary guacamole and innovative margaritas.
Day 2: Morning Whether or not you arrive in the Midtown area via Grand Central Terminal , it's worth a trip just to see this architectural gem. In addition to serving thousands of commuters, the station boasts such design elements as gleaming marble floors, arched windows, the chandeliered Vanderbilt Hall and an astrological mural in addition to shops and places to eat (the counter at the Grand Central Oyster Bar is a great casual lunch spot).
From this point on, you can walk, hop on the subway or take a cab between the various travel sites described here.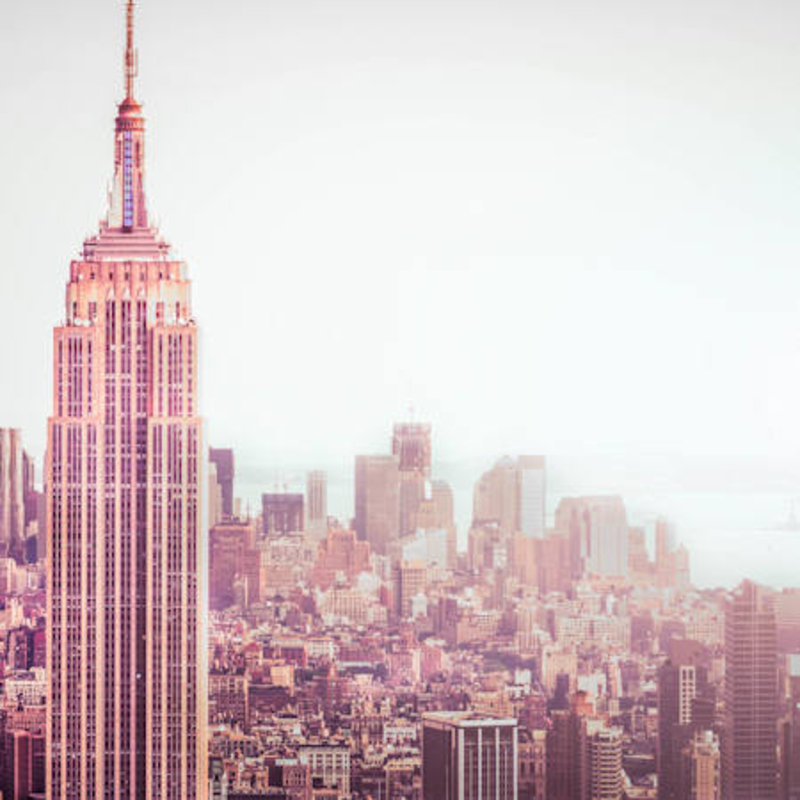 franckreporter/iStockphoto.com
For an unsurpassed birds-eye view of New York, head to the Art Deco Empire State Building at the intersection of 5th Avenue and E. 34th Street. Do your best to arrive when the doors open at 8 a.m., as lines are long. (Hint: Save time by buying tickets in advance online at www.esbny.com.) After riding the elevators to the 102nd floor, you'll discover that the wait was worth it — on a clear day you can see nearly 50 miles in all directions. Have fun gaining a perspective of how Manhattan is laid out and plotting your route from above.
Afterward, travel about eight blocks northwest to the triangle of 7th Avenue, Broadway and 42nd Street. This is Times Square , a real slice of New York life and home to Broadway theaters, MTV Studios, comedy clubs, street performers and souvenir shops galore. You'll be mesmerized by the energy and dazzled by blinking lights and flashing billboards — it's easy to see why this is the site of the annual Times Square New Year's Eve Celebration and Ball Drop . Prime people-watching opportunities abound.
Day 2: AfternoonFor lunch, stop at one of the pizza or sub shops bordering the square. Virgil's Real Barbecue, just off the square, has down-home favorites such as cheese grits, pulled pork, tender brisket and sweet potato pie.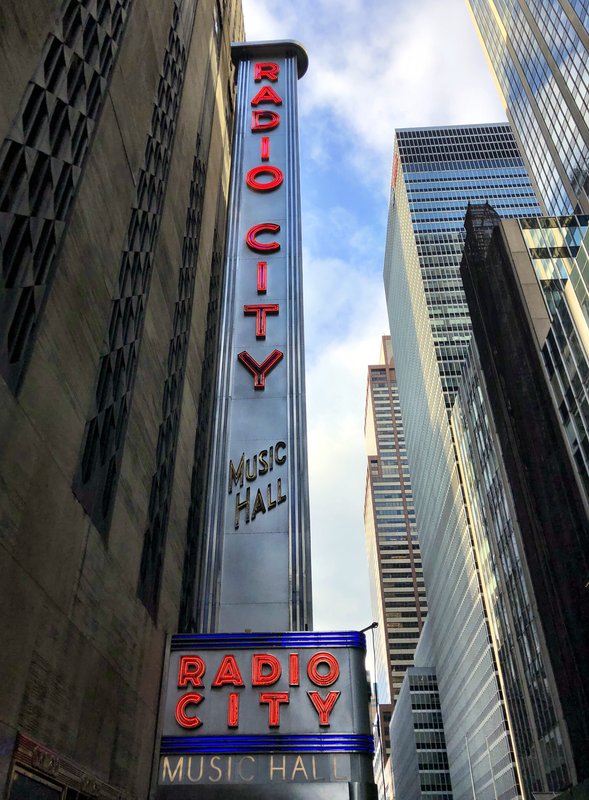 AAA/Jennifer Broome
Now that you've refueled, venture east and take a left onto Fifth Avenue, where you can fuss over the window displays of tony retailers. The power shopping truly begins on the leg of Fifth near your next stop, Rockefeller Center , with the likes of Bergdorf Goodman, Saks and Tiffany's. You'll recognize the center (between 48th and 51st streets) by the giant golden statue of Prometheus—you can take the Radio City Music Hall Stage Door Tour , the NBC Studio Tours or the Rockefeller Center Tour , which ushers you past the spot where "Today" show fans congregate during broadcasts. If you feel like gazing rather than touring on your trip, the Top of the Rock offers awesome city views.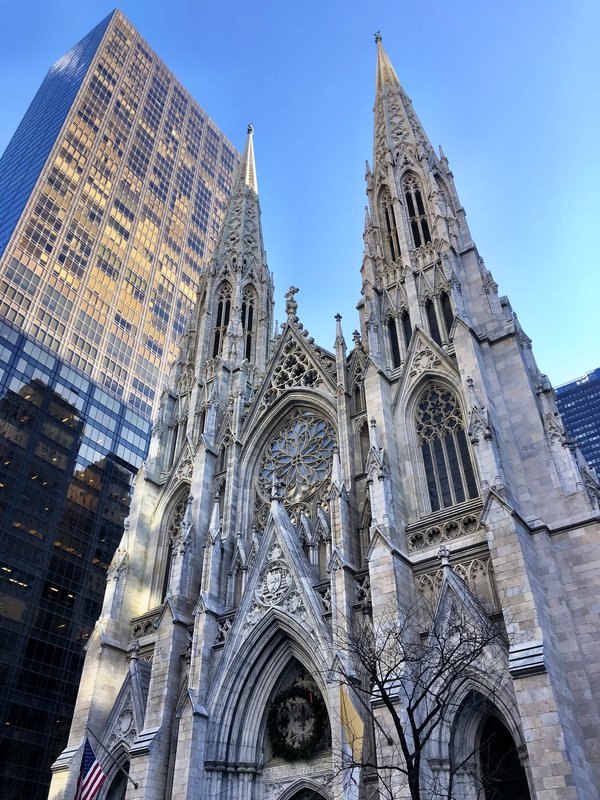 AAA/Jennifer Broome
At 5th Avenue and 50th Street, the Gothic-Revival style St. Patrick's Cathedral , with its graceful spires, stands in harmony with Midtown's concrete-and-steel skyscrapers. Wander inside the beautiful structure to get a better look at the stained-glass rose window and to view the pipe organ and marble sculptures.
Day 2: EveningFor a laid-back experience that delivers good food and fun, you can't go wrong at Carmine's. Waiters serve Southern Italian favorites family-style on heaping platters, yet the restaurant does not sacrifice quality for quantity.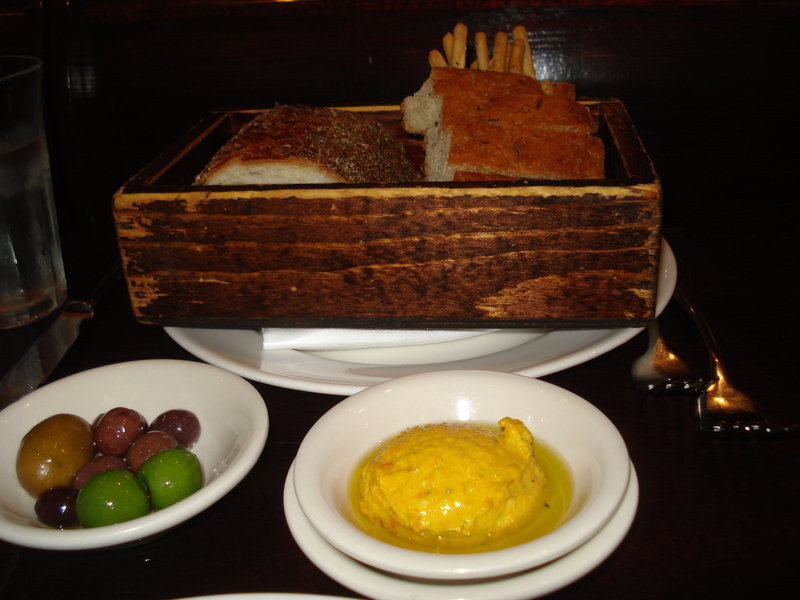 AAA/Suzanne Lemon
For the ultimate New York experience, try to catch a show in the Broadway Theater District . (You can visit the TKTS booth in Times Square to get discounts on same-day performances.) If you're attending a play, you will probably want to dine beforehand. Restaurants lining the streets of the district offer prix-fixe pre-theater dinners and are equipped to get you out in time to make the 8 p.m. curtain. Good choices are Becco for regional Italian in cozy quarters and Sardi's for a taste of nostalgia and potential celebrity sightings (both in-person and in the form of caricatures lining the walls).
Day 3: Morning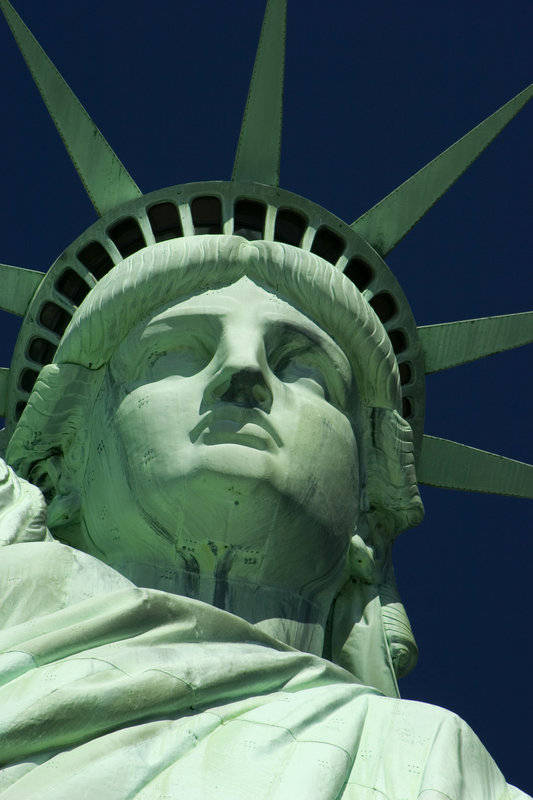 Lingbeek/iStockphoto.com
Start your day by catching an early ferry from The Battery to Statue of Liberty National Monument and Ellis Island . Ferries run from The Battery on a frequent basis (about every 25 minutes), starting at 8:30 or 9:30 a.m. depending on the season. There also are frequent departures between Liberty and Ellis islands and back to The Battery, giving you the freedom to spend as much time as you like in either spot. Expect long lines and plenty of waiting during debarkation and boarding processes.
Your first stop will be Liberty Island, where you can take either a 45-minute ranger-guided tour or a self-guiding audio tour. If you opt to go solo, head to the 2nd floor inside the statue's pedestal to view museum exhibits and the original torch, then ride the elevator to the 10th floor observatory for an up-close encounter with Lady Liberty and a panorama of New York harbor.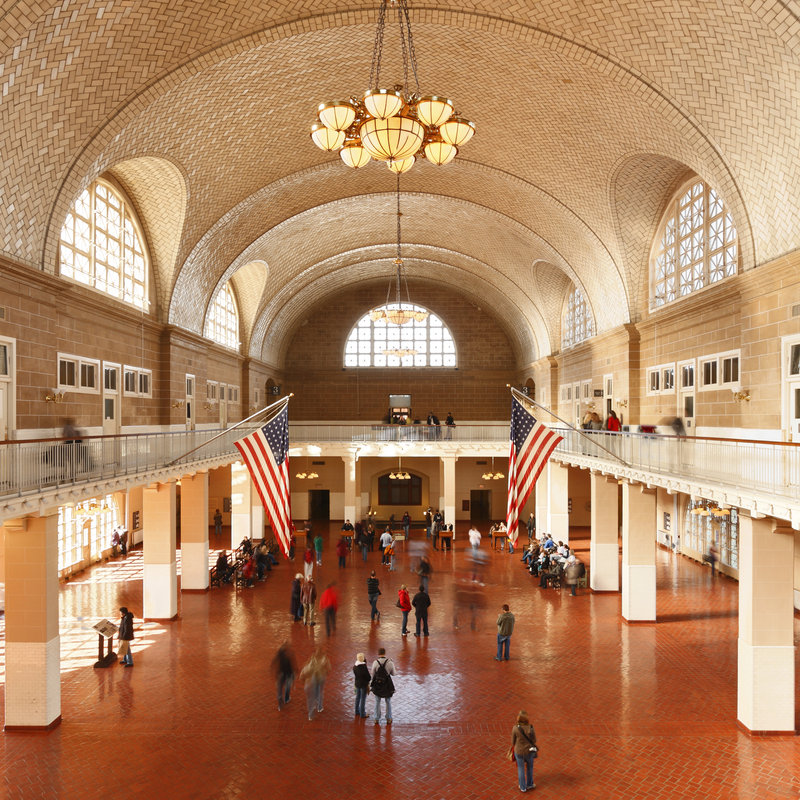 compassandcamera/iStockphoto.com
Next, board the ferry to Ellis Island and visit the Immigration Museum. On the second floor of the main building, you can look down on the Great Hall where 12 million immigrants began their American experience.
Day 3: Afternoon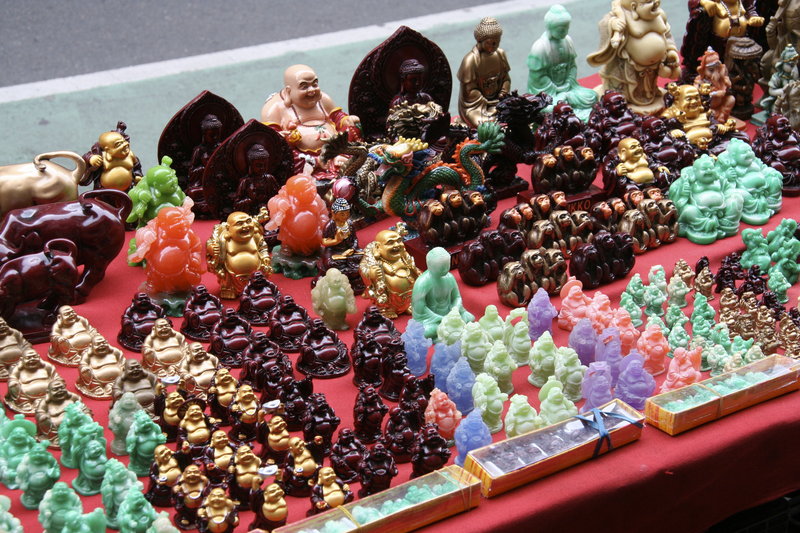 iStockphoto.com/KlokDesign
Ride the ferry back to The Battery, and take a cab or public transportation to explore the Chinatown section of Lower Manhattan — Canal Street will put you in the thick of things. You'll have a grand time just wandering about and taking in all the sights and sounds this slice of the Orient has to offer. You'll get caught up in the hustle and bustle, as you shop for souvenirs and gape at store windows with exotic offerings running the gamut from colorful silks and medicinal herbs to this evening's dinner.
Another option is to visit The National September 11 Memorial to pay tribute to the lives lost during the terrorist attacks of September 2001 and February 1993. The adjacent National September 11 Memorial Museum chronicles the events through personal accounts, exhibits and photographs. The Oculus at the World Trade Center Transportation Hub , an architectural stunner, bustles with commuters as well as shoppers and diners.
You won't have a problem grabbing a late lunch in Chinatown; Great NY Noodle Town is open all day, as are many eateries. For dessert, try one of the little bakeries lining the streets — the Chinese almond cookies are a joy.
Depending on your energy level, you can either take public transportation or walk to SoHo . Spring and Prince streets are good launching points from which to branch out into the area's twisting lanes. After a busy day of sightseeing and participating in many fun things to do, this is the place to wind down and soak up the ambience. Linger over a glass of wine or an espresso in one of the outdoor cafés as you engage in first-rate people watching. Wander about and pop into hip art galleries or boutiques touting chic fashions and every imaginable accessory.
Day 3: Evening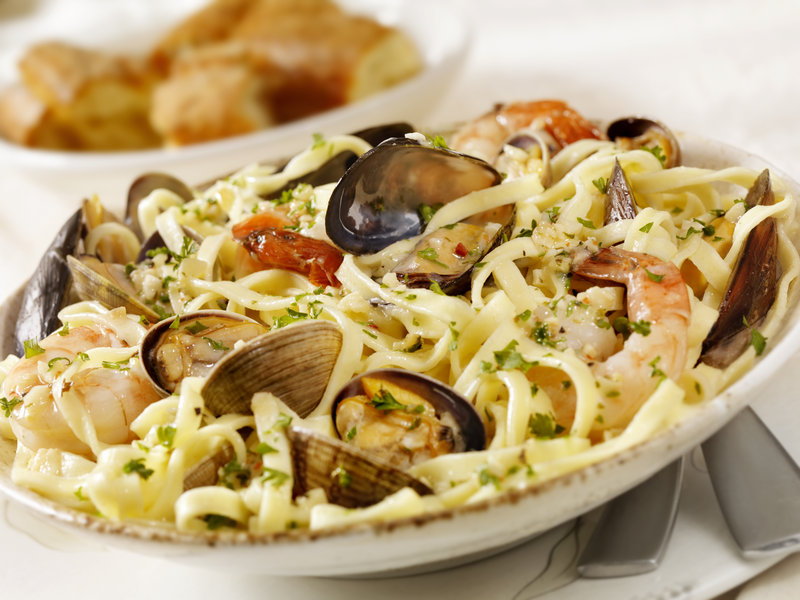 LauriPatterson/iStockphoto.com
Stay put, as SoHo's bistros and cafes present a full range of dinner options, from casual to elegant. If you're in the mood for French, try Balthazar, reminiscent of a Parisian brasserie (you also can grab lunch or a post-dinner pastry at their delightful bakery). If it's Italian fare you crave, walking east on Spring Street will place you in NoLita (north of Little Italy ). For a casual pizza and beer sort of night, Lombardi's Coal Oven Pizzeria on Spring Street fits the bill. For a high-end experience that promises to impress, mosey over to rustic Peasant on Elizabeth Street for specialties cooked over an open fire — you can practice your Italian, as the menu isn't in English.