Memphis Performing ArtsMemphis offers a variety of cultural activities—ballet, opera, dance, the symphony and professional theater. The arts are supported by several colleges and professional organizations. Many touring companies play Memphis, and there are eight local theater groups.
The Orpheum Theatre, 203 S. Main St. at the corner of Beale, was one of the South's grandest vaudeville and movie palaces. Built in 1928, it has its original Wurlitzer organ and offers a variety of musical and theatrical productions, including Broadway road shows, throughout the year and a family series October to mid-March; phone (901) 525-3000.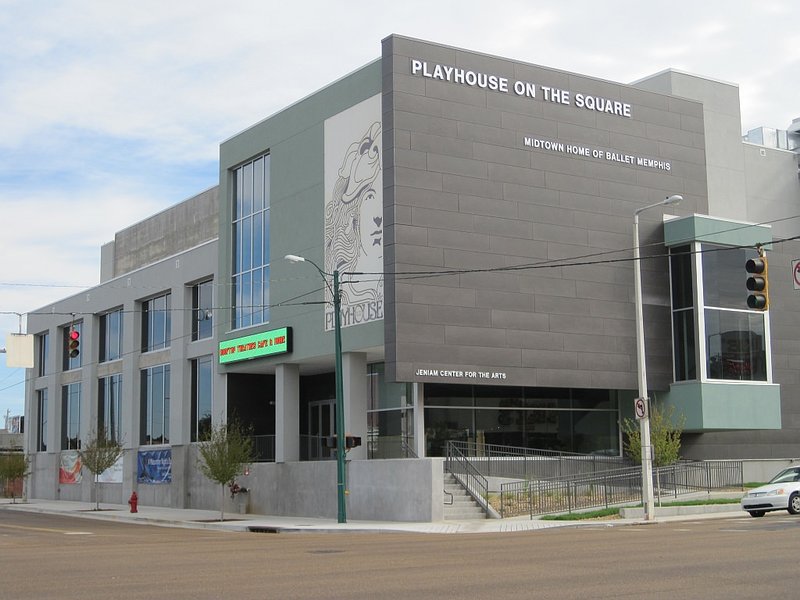 Wikimedia Commons/Thomas R Machnitzki
The Playhouse on the Square, at 66 S. Cooper in Overton Square, offers professional live theater throughout the year; phone (901) 726-4656.
Performing at the Clark Opera Memphis Center, 6745 Wolf River Pkwy., is Opera Memphis, which offers two mainstage performances each year; phone (901) 257-3100 for ticket or performance information. The Memphis Symphony Orchestra performs at The Cannon Center for the Performing Arts, Poplar Avenue and N. Main Street; phone (800) 726-0915 for the Cannon Center or (901) 537-2500 for symphony tickets. Music and dance performances take place September through May at the 288-seat Buckman Performing & Fine Arts Center at St. Mary's Episcopal School, 60 Perkins Ext.; phone (901) 537-1472.
Memphis also has a number of repertory theaters, including the Circuit Playhouse, 51 S. Cooper, (901) 726-4656, and Theatre Memphis, 630 Perkins Extended, (901) 682-8323.
Big-name bands play at the Memphis Cook Convention Center. Other headliners appear at Mud Island Amphitheater; phone (901) 576-7241 for ticket or performance information. A variety of free outdoor concerts are held in the fall and summer in Overton Park at the Levitt Shell, 1928 Poplar Ave.; phone (901) 272-2722.