Fun Things to Do Inside and Outside of Miami-Miami Beach Visitors once flocked to this particular spot on the South Florida coast for vacation simply because it had sun, sand and adventurous things to do. It gained early fame as a winter playground for the rich and a retirement village for seniors eager to trade their snow shovels for shuffleboard cues. But like the doe-eyed, swimsuit-clad beauties seen in postcards from those early, innocent years, there didn't seem to be a lot of substance behind that bright "wish you were here" smile. As a city Miami was just, well, nice.
But as Miami dealt with runaway growth, refugees and periodic crime waves, the destination exchanged its image as a placid winter retreat for the more nuanced reputation as an edgy, yet sophisticated destination with a blend of diverse cultures all its own.
Things to see in Miami-Miami Beach
Decades ago it took something as over the top as the artist Christo outlining 11 islets in Biscayne Bay with acres of bright, pink plastic to grab the attention of the art world. Now thousands of those same discerning eyes turn toward Miami each winter during the prestigious Art Basel Miami Beach art show when artists, curators, collectors, critics and A-list celebrities from across the globe come together for the glitzy sister event of Switzerland's Art Basel with numerous things to see.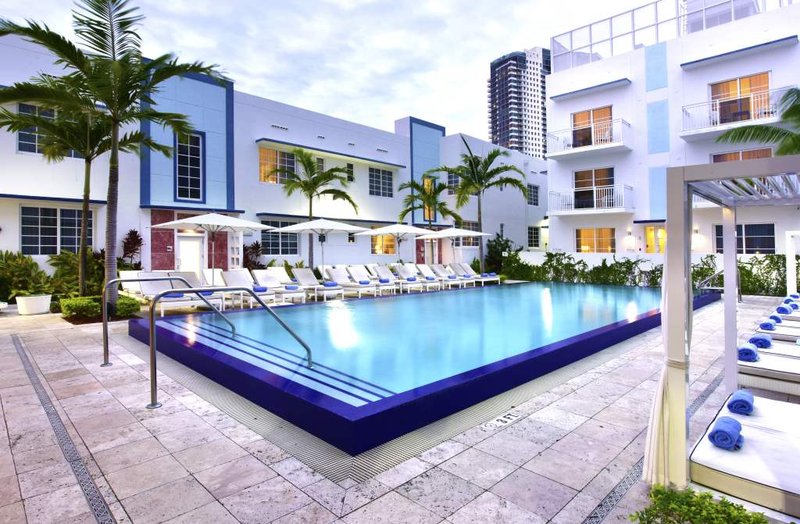 Pestana South Beach Art Deco Boutique Hotel
The art scene might not have taken off like this had it not been for an earlier watershed moment: the rebirth of South Beach and its Art Deco District. Once heralded as the American Riviera, South Beach began a long period of decline in the late 1950s. By the 1970s the neighborhood had an unwelcoming reputation for drug-related crime. But in 1979 historic preservationists successfully lobbied to have the Art Deco District added to the National Register of Historic Places, setting the stage for a dramatic comeback. Protected from the wrecking ball, area hotels, local restaurants and apartment buildings were returned to their pastel glory, and soon artists, photographers and fashion industry players rediscovered South Beach.
An International City
While architectural trends like Art Deco shaped the skylines, political events in nearby Cuba transformed both cities' culture. In the decades following the 1959 Cuban Revolution, hundreds of thousands of refugees arrived in South Florida, first settling in an area along S.W. 8th Street (Calle Ocho) that became known as Little Havana. Today, Little Havana remains the historic heart of the Cuban community.
According to a 2013 report, immigrants account for 39 percent of the population of Miami. When asked why they chose to travel to the Miami area, visitors today rate its international, multiethnic vibe as one of their top reasons. They also come for its urban diversions: cruise vacations, elegant shopping districts, world-class performing arts centers, local restaurants representing a variety of cuisines, a now-legendary nightlife scene and fun things for couples to do.