Shopping in Miami-Miami Beach With its string of iconic, pastel-colored Art Deco hotels, Ocean Drive may be South Beach's most well-known street, but as SoBe's storied shopping district, Lincoln Road ranks a close second. The diversity of businesses along this rejuvenated shopping promenade is dizzying: ice cream parlors, coffee houses, local restaurants serving an array of cuisines, art galleries, furniture stores, high-profile designer boutiques, unique shops and chain stores are all represented.
And when it comes to people-watching, the human diversity is just as striking. There's Miami's multicultural mélange of residents and the international visitors the city attracts. There are retirees and twentysomethings. There are wealthy society matrons dressed to the nines and beach bums in board shorts. There are conservatively dressed business people and fashionistas daring to wear the latest designs. You might not see as many model-types as you would have in the 1990s, but spying a glamorous woman owning the sidewalk as if it were a runway in Milan is certainly not unusual.
Creating a very different mood just a couple blocks south is another, smaller pedestrian-only shopping destination: the charming Española Way. Designed to look like a Spanish village, Española Way features colorfully painted Mediterranean-style buildings, lovingly restored and housing art galleries, clothing shops and restaurants. At night, strings of lights overhead make the setting especially romantic, and on weekends the street becomes an open-air market with vendors selling produce, flowers, jewelry and clothing.
The easiest place to park for both Lincoln Road and Española Way is in the large parking garage on 17th Street and Pennsylvania Avenue across from the Miami Beach City Hall. Lincoln Road is just south and Española Way is south of 15th Street between Washington and Jefferson avenues. The best way to get from Lincoln Road to Española Way is via Drexel Avenue.
Plenty of Things to See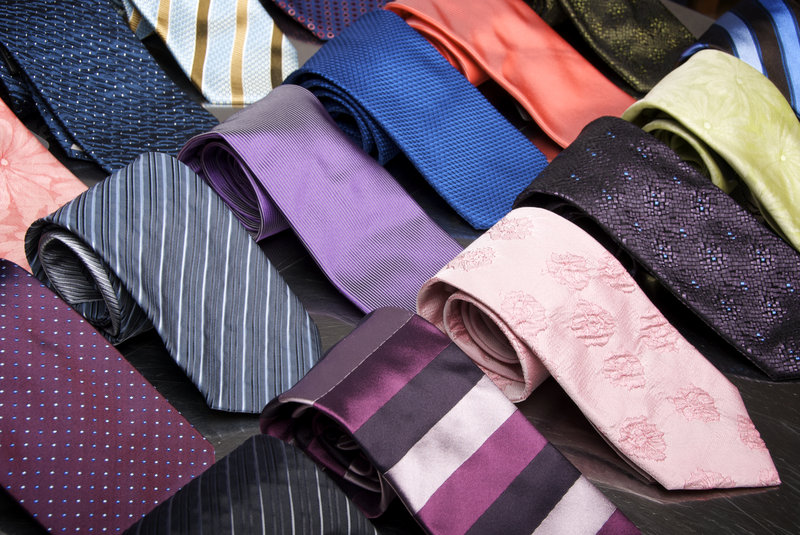 PeskyMonkey/iStockphoto.com
Head to Miami Beach's northern tip to Bal Harbour Shops in the upscale village of Bal Harbour. Its blank-walled exterior may not compare favorably to some of the more recently built outdoor shopping villages with their carefully executed ornamentation inside and out, but Bal Harbour Shops has been the destination for ritzy shopping in South Florida for more than 5 decades. And what it lacks on the outside is more than compensated for by its lushly landscaped interior courtyards with fountains, waterfalls and abstract sculptures—a modern and sophisticated setting. When your wanderings among the pricey boutiques and high-end department stores (Neiman Marcus and Saks Fifth Avenue) become too much, there's always a seat at hand among the palm trees, tree ferns and orchids in bloom.
Across the bay, downtown Miami's Bayside Marketplace enjoys a prime waterfront location in the shadow of Miami's tallest buildings. The brightly colored outdoor shopping center offers a mix of typical suburban mall stores and vendors doing a brisk business selling tourist knickknacks to the busloads of cruise passengers waiting to embark from the nearby terminal. Stop in at the Hard Rock Cafe for a casual meal and check out the gift shop, filled with jewelry, T-shirts and other rock-inspired gifts sporting the Hard Rock logo. On most evenings, live bands on the Marina Stage create a festive atmosphere.
Enjoy upscale shopping in downtown Miami's financial district at Brickell City Centre, located just south of the Miami River. Spread across three city blocks, pedestrian bridges allow you to stroll through the expansive, mixed-use center unimpeded by street traffic. Anchored by Saks Fifth Avenue, the center features a variety of high-end boutiques including Coach, Tommy Bahama, Nest Casa and Victoria's Secret. On the third and fourth levels, you can dine and enjoy cocktails at upscale lounges and restaurants; some offer open-air seating. The complex also offers a dine-in movie theater. The faceted, wavelike steel and glass canopy is an elegant sculpture that connects buildings throughout the center while providing you shade and shelter from the sun and rain.
Things to Do Today
Just north of downtown, the Wynwood Art District is home to more than 70 art galleries, artist studios and museums. (It's what to do in Miami-Miami Beach these days.) Although the district covers several city blocks between Biscayne Bay and I-95 north of N.W. 20th Street, the majority of galleries are concentrated around N.W. 2nd Avenue and N.W. 24th Street. Not only does Wynwood figure prominently during Art Basel Miami Beach, the prestigious international contemporary art show held in early December, it also hosts a popular art walk every second Saturday evening of the month.
What the Wynwood Art District is to contemporary art, the Miami Design District is to stylish furniture showrooms and interior design stores, although there's a good bit of overlap between the two ever since art galleries and studios began proliferating here as well. Local restaurants and exclusive clothing boutiques are among the latest arrivals to this roughly 18-block area north of Wynwood and I-195 between N.E. 2nd and N. Miami avenues. And like Wynwood, the Design District also hosts an art walk every second Saturday evening of the month.
Fun Places to Go
The tree-shaded sidewalks of Coconut Grove, a Miami neighborhood on Biscayne Bay south of downtown, entice shoppers to stroll from shop to shop, with a pause here and there for coffee or a bite to eat at one of the Grove's many food places. Enjoy a pleasant afternoon of retail therapy and dinner at the CocoWalk shopping center on Grand Avenue and Virginia Street, home to several stores and nearby restaurants. Another place to check out is MKTplace in Goombay Plaza, an up-and-coming public space and food market, where you can connect with locals as well as enjoy art and special events.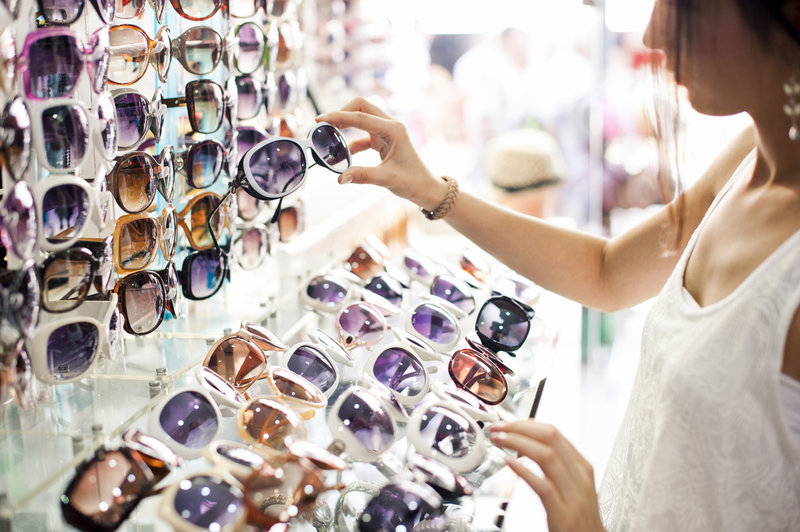 UygarGeographic/iStockphoto.com
Less than 3 miles away is Miracle Mile, a far more lively shopping district in downtown Coral Gables. Although the Gables is better known for its exclusive Mediterranean Revival-style housing communities and banyan tree-shaded streets, the downtown area centered along Coral Way, known as Miracle Mile between Douglas and Le Jeune roads, boasts several high-rise office buildings and hotels (also Mediterranean Revival-style). Still, the character of Miracle Mile seems more like a small town business district, with book stores, hair salons and bridal shops sprinkled in among the stores selling men's and women's apparel, housewares and furniture. Fountains mark the entrances to Miracle Mile, which is actually a mere half mile long, and at the western end you'll see the graceful curving colonnade and clock tower of Coral Gables City Hall, completed in 1928.
Another, much newer Mediterranean Revival-style landmark in the Gables, the Village of Merrick Park, is just over a mile south of city hall. This chic outdoor shopping village is centered about a large courtyard with fountains and statues and is landscaped with immaculate flower beds and ranks of stately royal palms. The largest retailers are Neiman Marcus and Nordstrom, which are joined by dozens of upscale boutique chains. During the day and into the early evening you can travel between Merrick Park and Miracle Mile aboard the free trolley that runs every 15 minutes along Ponce de Leon Boulevard.
Anchored by Kohl's and other department store favorites, Miami International Mall, 1455 N.W. 107th Ave., is 10 miles west of Miami International Airport in nearby Doral. Conveniently situated next to SR 836 (Dolphin Expressway), the mall has plentiful parking and offers a variety of shopping from upscale to bargain at more than 140 retailers. The food court offers international fast food from countries including Brazil, China, Cuba and Japan.
Miami's Original Mall
Lighten your wallet at Miami's original mall, Dadeland Mall, 7535 N. Kendall Dr., located between SR 826 (Palmetto Expressway) and US 1. The iconic shopping mecca features more than 160 stores and restaurants anchored by the largest Macy's in Florida as well as JCPenney and Saks Fifth Avenue. If you want something more than food court fare, choose from one of the casual dining restaurants at Terrace Dining at Dadeland.
Open-air Shopping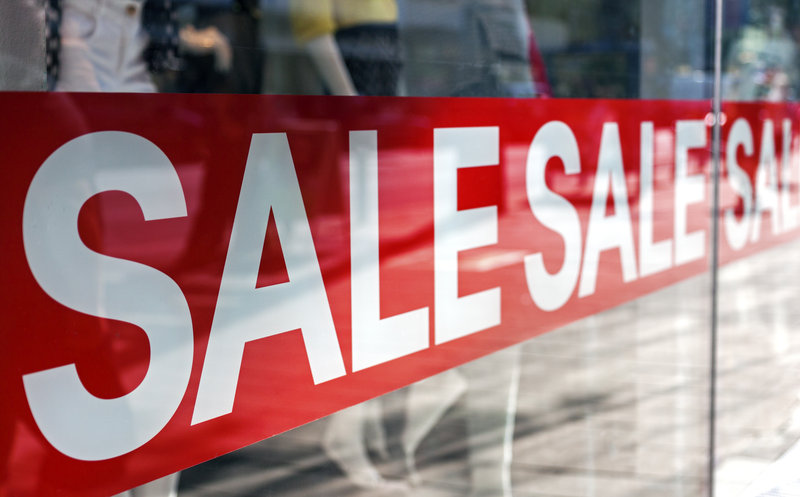 Cebas/iStockphoto.com
Get away from the bustling mall crowds at The Falls Shopping Center, 8888 S.W. 136th St., one of the largest open-air shopping centers in the country. Take a leisurely stroll along covered walkways, through a million-gallon waterscape with lush foliage, and enjoy the tranquil sounds of fountains and waterfalls. The sprawling mall has more than 100 stores and local restaurants. Satiate your appetite at one of the fast-food places or casual dining restaurants. Take a break from shopping and catch a movie at the 12-screen Regal Cinemas.