Sports and Recreation in Miami-Miami BeachIn addition to year-round sunshine and white, sandy beaches, Miami is blessed with an abundance of professional sport offerings, including four major-league teams. No matter what your preference might be, you'll find a venue and a crowd of like-minded fans ready to cheer on their favorites.
In addition, a wealth of clear blue skies and a climate conducive to outdoor activity any time of the year make Miami a "hot" spot for those in search of adventurous things to do. This tropical playground, with an average annual temperature of 76 F, comes equipped with aquamarine waters and more than enough land-based activities to suit all tastes.
Auto Racing Some of the sport's top names go all out on the 1.5-mile oval track at Homestead-Miami Speedway in nearby Homestead.
BaseballFans of the National League Miami Marlins passionately support their team during home games at the retractable-roof LoanDepot Park, 501 Marlins Way; phone (877) 627-5467. The Marlins brought the World Series title home to Miami in 1997 and 2003. The national pastime also is played locally in the college ranks when the University of Miami Hurricanes take the field on the UM campus at Alex Rodriguez Park at Mark Light Field; phone (800) 462-2637 for ticket information. The Florida International University Golden Panthers play at FIU Baseball Stadium on the FIU campus, 11200 S.W. 8th St.; phone (305) 348-4263.
Basketball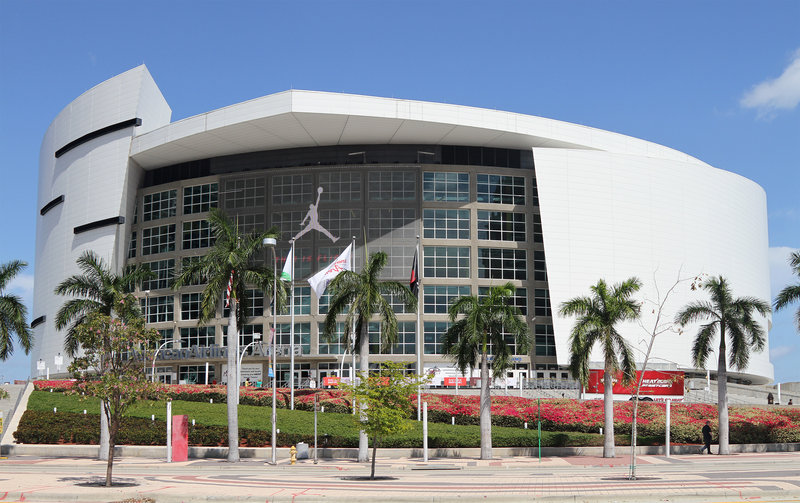 Wikimedia Commons/jjron
The Miami Heat, 2006, 2012 and 2013 NBA champions, have been a hot ticket in town since their 1988 debut. During their October to April season, the Heat play at the FTX Arena, downtown on Biscayne Boulevard adjacent to Bayside Marketplace; phone (786) 777-1000 for information.
Football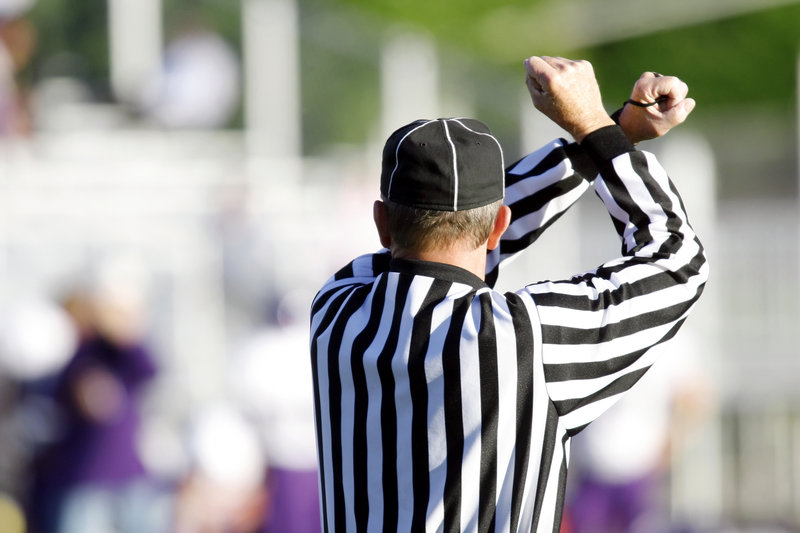 filo/iStockphoto.com
Backed by legions of "dolfans," the Miami Dolphins suit up for battle at the 65,326-seat Hard Rock Stadium (formerly Sun Life Stadium); phone (305) 943-8000. The University of Miami Hurricanes also call the stadium their home turf. Despite five national championship titles, the 'Canes seldom fill up the stadium, so tickets are not difficult to come by; phone (800) 462-2637. The Florida International University Golden Panthers play at Ricardo Silva Stadium on the FIU campus, 11200 S.W. 8th St.; phone (305) 348-4263.
Horse RacingThoroughbreds run to the roar of the crowd Wed.-Sun., early December to late May, Thurs.-Sun., June through September at Gulfstream Park, 901 S. Federal Hwy. in nearby Hallandale, about a half-hour drive north from downtown Miami. The scenic track, encircling an artificial lake, is host to numerous major races; phone ahead to confirm schedule (954) 454-7000, or (800) 771-8873.
The season is extended at Gulfstream Park West, just south of County Line Road (SR 852) at 21001 N.W. 27th Ave., where the horses run during October and November on a 1-mile course in a glass-enclosed, air-conditioned sports facility. Phone (954) 454-7000 for race dates.
From late May to late June, cheer on your favorite quarter-horse at Hialeah Park Racing & Casino, 2200 E. 4th Ave. in nearby Hialeah; phone (305) 885-8000.
Note: Policies concerning admittance of children to pari-mutuel betting facilities vary. Phone for information.
Jai AlaiIn this high-speed, indoor version of lacrosse, players climb the walls to catch and hurl balls (pelotas) with woven baskets (cestas). Spectators place bets on players from behind a protective wall of glass. See the action for yourself at America's oldest jai alai arena (fronton), the Miami Jai-Alai, 3500 N.W. 37th Ave.; phone (305) 633-6400.
Note: Policies on admitting children to pari-mutuel betting facilities vary. Phone in advance for specific information.
Bicycling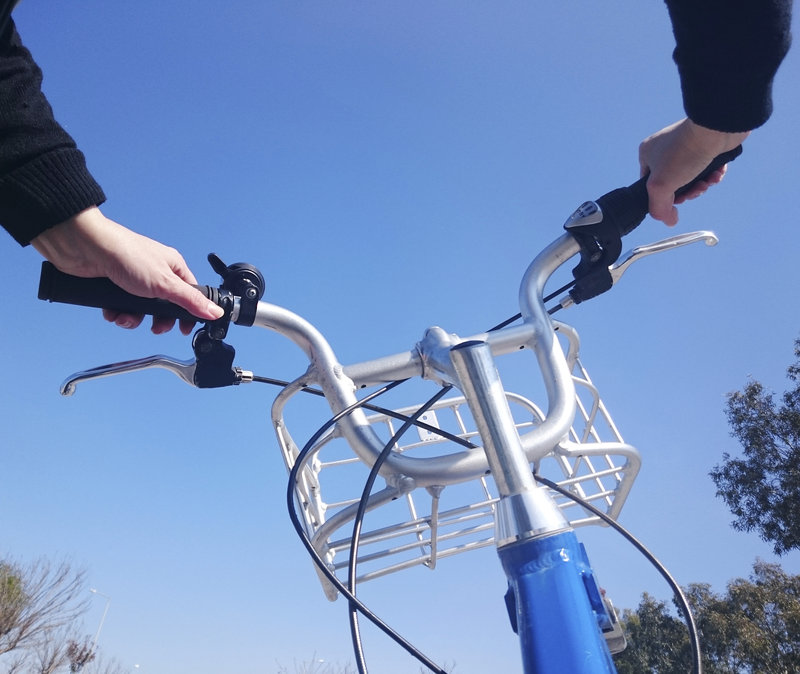 123ducu/iStockphoto.com
Few places offer such diverse cycling environments as Miami. Pedal the hard-packed sands of Miami Beach while enjoying the sun and sights, or take the bicycle path that winds beneath a canopy of trees in Coconut Grove, where you can hop off and cruise through the neighborhood's colorful downtown area. Slightly more removed is the tropical escape of Key Biscayne. Here, on an island just 7 miles long and 2 miles wide, are 12 miles of bicycling trails. Bicycle rentals are available at all of the above locations; helmets are required for those under 16.
Experienced bicyclists desiring more extensive routes can contact the Miami-Dade Bicycle Pedestrian Program, which distributes maps about bicycling and bicycling safety and outlines some of Miami's more than 250 miles of bicycle trails; phone (305) 375-1647. A color-coded map of Miami-Dade County's suitable roads also is available.
If you haven't brought your wheels with you on vacation, the Citi Bike bicycle-sharing system owned by DecoBike LLC is available in the Miami-Miami Beach area. Two-wheelers may be rented and returned at stations scattered throughout Miami, Miami Beach, Surfside and Bay Harbor Island. The cost is $24 (1 day); $18 (4 hours); $10 (2 hours); $6.50 (1 hour); $4.50 (30 minutes). Phone (305) 532-9494 for more information.
FishingAn abundance of water naturally brings plenty of fishing opportunities, and the popularity of bridge fishing, seen all over Miami, is just a prelude to the opportunities available in a city where fishing is serious business. South Pointe Park in south Miami Beach offers excellent surf casting. Although bridge fishing generally is not allowed, it is permitted on the old Rickenbacker Causeway, which was left standing for that purpose when the new bridge was constructed for automobile traffic. Several piers in Miami Beach, as well as the Tamiami Canal, also are favorites of anglers.
Numerous marinas offer deep-sea fishing excursions, where avid anglers haul in prizes that range from snapper and bonito to big game catches like sailfish, tarpon and bluefish.
Kelley Fishing Fleet, 10800 Collins Ave. at Haulover Park Marina, provides party boats for half-day or full-day excursions out of Miami Beach; phone (305) 945-3801. Private charter boats abound at Haulover, with many offering 2-, 3- and 4-day fishing trips to the Bahamas; make the rounds and choose the one that suits your needs.
Licenses, required for freshwater and saltwater fishing, are available at bait and tackle shops, sporting goods and discount department stores, as well as the county tax collector's office at 200 N.W. 2nd Ave., Miami, FL 33128. Licenses also are available by mail; phone (888) 347-4356 (a credit card is required).
GolfMore than 30 golf courses provide a wide choice of greens for hackers and seasoned golfers alike. Crandon Golf at Key Biscayne, 6700 Crandon Blvd. in Key Biscayne, (305) 361-9129, is recognized by most Florida golfers as the No. 1-ranked public course in the state; it also is among the top public links in the country. All courses listed below offer at least 18 holes and are open to the public.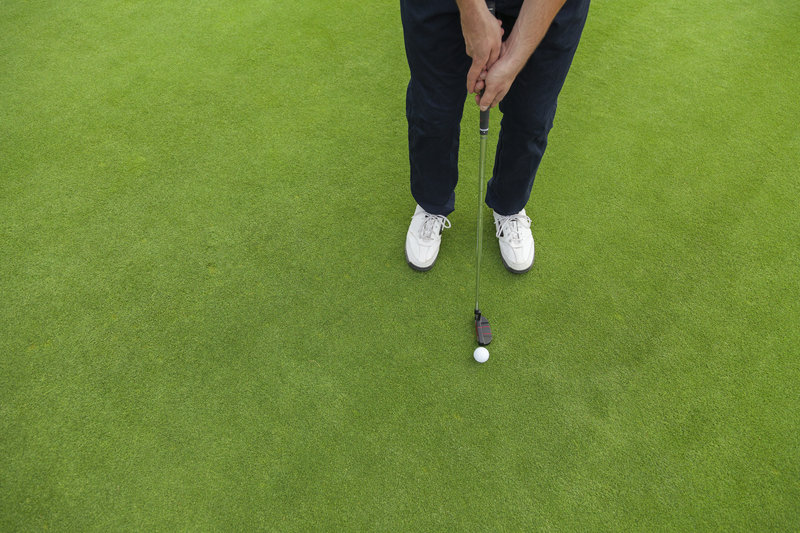 Jag_cz/iStockphoto.com
Sites in the Miami area include Biltmore, 1210 Anastasia Ave. in Coral Gables, (305) 460-5364; Country Club of Miami, N.W. 186th St./6801 Miami Gardens Dr., (305) 829-8456; International Links/Melreese Country Club, 1802 N.W. 37th Ave., (305) 633-4583; The Silver Fox at Trump National Doral Miami, 4400 N.W. 87th Ave., (305) 592-2030; Killian Greens, 9980 S.W. 104th St., (305) 271-0917; Miami Springs Golf & Country Club, 650 Curtiss Pkwy. in Miami Springs, (305) 805-5180; Miccosukee Golf & Country Club, 6401 Kendall Lakes Dr., (305) 382-3930; Normandy Shores, 2401 Biarritz Dr. in Miami Beach, (305) 868-6502; and The Senator at Don Shula's Hotel and Golf Club, 7601 Miami Lakes Dr. in Miami Lakes, (305) 820-8088.
The two city-owned Miami Beach courses welcome guests, and many hotels and motels have arrangements with private and semiprivate courses that allow guests to play.
TennisMiami's balmy climate allows for year-round tennis dates, and nearly 500 public courts cater to the racket. A majority of the hotels and motels in Miami and Miami Beach have private tennis facilities for their guests. Nearly all charge an hourly fee for use by nonresidents.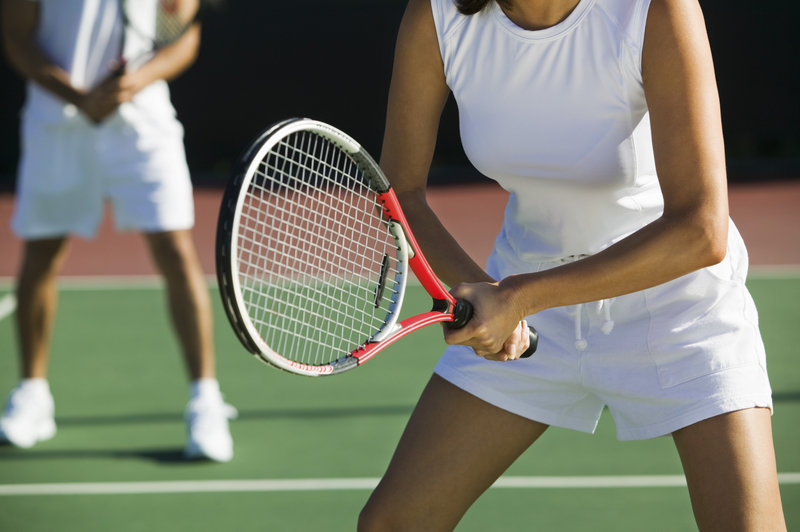 IPGGutenbergUKLtd/iStockphoto.com
Best bets include the Crandon Tennis Center, 7300 Crandon Blvd. in Key Biscayne, with hard courts; phone (305) 365-2300. Miami Beach's Flamingo Park Tennis Center, 1200 Meridian Ave., offers 17 well-maintained clay courts; phone (305) 673-7761. For additional information about public courts phone the Miami-Dade County Parks, Recreation and Open Spaces Department at (305) 755-7800.
Water Sports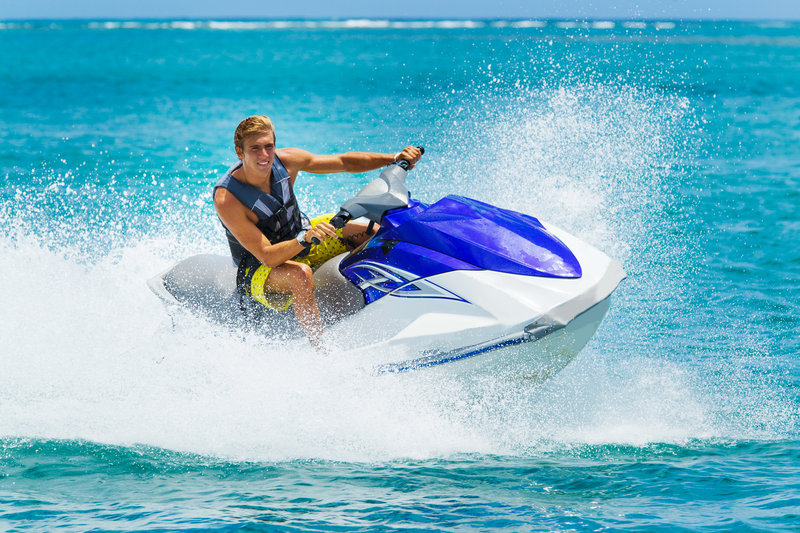 Shutterstock.com/EpicStockMedia
Whether you like zipping across its surface or exploring the world below it, everything you need to enjoy the water can be found in Miami, and all of it can be rented—from kayaks, windsurfers and boogie boards to catamarans, sailboats, personal watercraft and scuba equipment.
Many scuba and sail shops offer day-trip packages that include rental equipment and lessons for windsurfing, scuba diving and snorkeling. Sunken hulls, reefs and underwater gardens provide excellent opportunities for photography or exploration. North of Snapper Creek and south of Matheson Hammock Park is one of the better snorkeling sites. Another favorite location is near Fowey Rocks Light just south of Key Biscayne.
Boating is popular in Miami. Boats of all sizes and descriptions are for hire, whether for pleasure cruising, fishing or water skiing. Dinner Key and waterfront Coconut Grove are pristine and popular sites for launching sailboats. Other locations for sailboat rentals are available around the bay and on the Miami River. Boating events, whose locations and schedules are printed in area newspapers, take place throughout the year.
Powerboat rentals are available from Club Nautico at two locations: Crandon Park Marina in Key Biscayne, (305) 361-9217 or (305) 216-8879, and Miami Beach Marina in Miami Beach, (305) 673-2502. Renters must be at least 25 years of age.
Water skiing and windsurfing instruction and equipment are available throughout the area. Many shops are clustered around the 79th Street Causeway (North Bay). Skiing is good all along the bay. Personal watercraft also can be rented. Surfing, while not the best in the country, attracts many enthusiasts. Two of the best spots are South Beach and Haulover Beach.
Some of the most popular white sand beaches in the Miami area are at Bill Baggs Cape Florida State Park and Crandon Park. Miami Beach's oceanfront restoration program added 150 to 200 feet to the width of the city's 10.5-mile stretch of beach, southward from 87th Terrace to the southern end of Miami Beach.