Milwaukee Sports & Recreation
Milwaukee sports fans enthusiastically support their professional teams. Baseball fans make their pilgrimage to American Family Field, where the beloved Milwaukee Brewers play from April through September; phone (414) 902-4000. Almost before the last baseball game's bratwurst can be digested, the NBA's Milwaukee Bucks begin basketball exhibition games. Regular season games are played until April at the BMO Harris Bradley Center, 1001 N. 4th St.; phone (414) 227-0400 or (414) 227-0500. The Marquette University Golden Eagles also play at the BMO Harris Bradley Center; phone (414) 227-0400 or (414) 288-7127.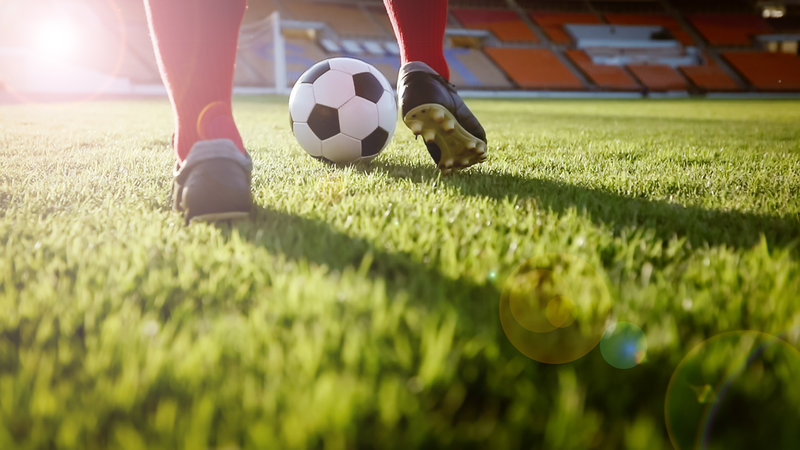 iStockphoto.com/TuiPhotoengineer
The Milwaukee Wave play indoor soccer November through March in the UW-Milwaukee Panther Arena; phone (414) 224-9283. The Milwaukee Admirals compete with other teams of the American Hockey League October through April at the UW-Milwaukee Panther Arena; phone (414) 227-0550 or (414) 227-0400.
Spectators are outdoors again in the spring and the fall to watch fierce rugby matches at the lakefront. National championship automobile races are held at the Milwaukee Mile, (414) 266-7107, in June and July; the Verizon IndyCar Series is scheduled for mid-July. Sailboat races skirt Lake Michigan's shoreline, off N. Lincoln Memorial Drive, weekends during the summer.
The lakefront also is the playground of anglers, sailors and swimmers during the warm months. Swimming is possible at seven beaches (lifeguards are not on duty except for Bradford Beach): Bay View Beach, 3120 S. Lake Dr.; Bender Beach, 4503 E. Ryan Rd.; Bradford Beach, 2400 N. Lincoln Memorial Dr.; Doctor's Park/Tietjen Beach, 1870 E. Fox Ln.; Grant Beach, 100 S. Hawthorne Ave.; McKinley Beach, 1750 N. Lincoln Memorial Dr.; and South Shore Beach, 2900 S. Superior St. Bradford Beach, on the shores of Lake Michigan, offers festivals, concerts and free activities as well as 17 sand volleyball courts and a beach house. At McKinley Beach, rent personal watercraft, bicycles and paddleboats; hydrobikes are available at Veteran's Park. Phone (414) 257-7230.
For those who can't adjust to Lake Michigan's chilly waters, there are 9 outdoor and 2 indoor pools and more than 20 wading pools and splash pads throughout the county park system. The county also runs three Family Aquatic Water Parks: Cool Waters Family Aquatic Park in Greenfield Park at 2028 S. 124th; David F. Schulz Family Aquatic Center in Lincoln Park at 1301 W. Hampton Ave.; and Pelican Cove Family Water Park in Kosciuszko Park at 2201 S. 7th St. Phone (414) 257-8098.
Sailors with their own boating craft may use the launch ramps at Bender, Riverfront, McKinley Marina and South Shore Yacht Club for a fee. Paddleboat rentals are available at the Juneau Lagoon in Veterans Park. Fishing in Lake Michigan can reward anglers with prize catches of salmon and trout as big as 30 pounds. Full- and half-day charters are offered by numerous companies, including Reel Sensation Charters, (414) 384-8096, and Blue Max Charters, (414) 828-1094.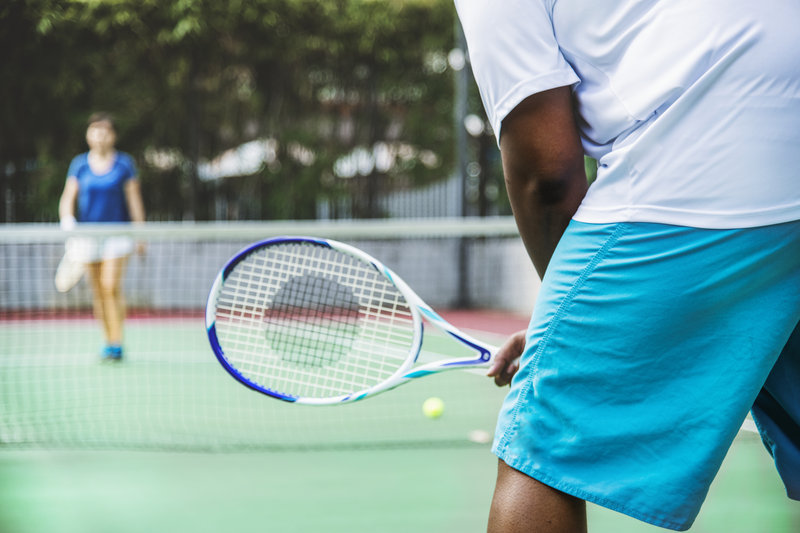 iStockphoto.com/Rawpixel
Tennis players will find courts at 20 county parks; many are lighted. Court use is free, though a fee is charged for reserving a court and for lighted courts; phone (414) 257-8030. Paley Tennis Center, 2916 W. Vera Ave., is one of several clubs that offers indoor tennis courts; phone (414) 434-0704. Lawn bowling is popular during the summer. Sand volleyball courts are found at 17 county parks.
About two-thirds of the golf courses in the Milwaukee vicinity are 18-hole courses. Brown Deer Golf Course, (414) 352-8080, 7625 N. Range Line Rd., is a premier-level municipal course open to the public. The county also maintains par 3 and regulation 18-hole courses and an 18-hole pitch-and-putt course. November through April, the Currie Park Golf Dome, 3535 N. Mayfair Rd., offers an indoor driving range; phone (414) 453-1742.
The Milwaukee County Park System offers a variety of public facilities among its more than 140 parks, including beaches, swimming pools, golf courses, tennis courts, soccer fields, hiking trails and the 106-mile Oak Leaf Trail, a paved path for bicycling, inline skating and jogging that encircles the city. The 3-mile Alpha Trail provides mountain bikers with tricky terrain to negotiate; it begins near Whitnall Park, 5879 S. 92nd St. Bicycles, in-line skates and Segways can be rented in Juneau Park at the lakefront. For information about county park facilities phone (414) 257-6100 or (414) 257-7275.
The Hank Aaron State Trail follows portions of the Menomonee River through a former industrial area and the Historic Third Ward warehouse district to the Lake Michigan shore, providing a 7-mile paved route closed to motorized traffic for most its length. Popular with walkers, runners, skaters and bicyclists, the trail passes American Family Field, the Marquette University athletic fields and Potawatomi Bingo Casino and connects to the Oak Leaf Trail. For information about the trail, phone (414) 263-8559 or (888) 936-7463.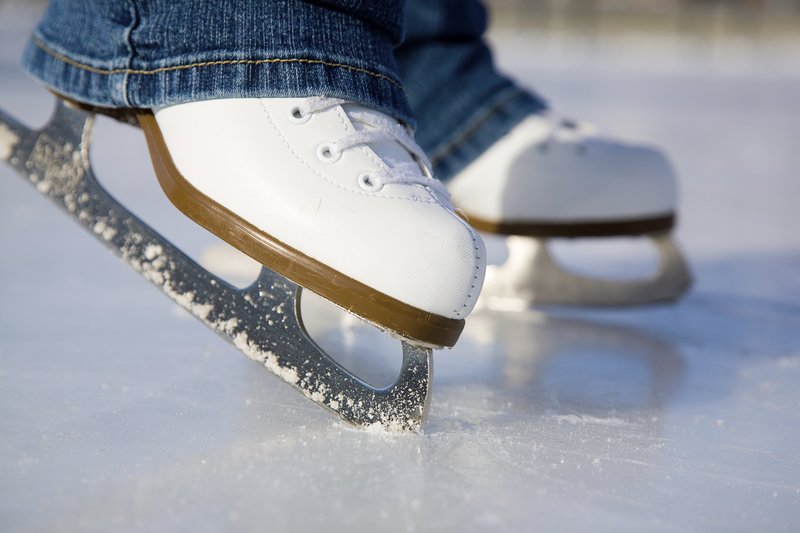 Rich Legg/iStockphoto.com
Although Milwaukee's winters are somewhat formidable, the lure of various winter sports entices even the frostbite-prone to the outdoors. Milwaukee County Parks has seven lagoons that freeze for ice-skating. The premier site, however, is Pettit National Ice Center, 500 S. 84th St.; phone (414) 266-0100. Wilson Ice Arena, 4001 S. 20th St., and Slice of Ice, 920 N. Water St. at Red Arrow Park, also offer skating; phone (414) 281-6289 or (414) 289-8791, respectively.
Most of the county parks allow cross-country skiing, with Whitnall Park providing lightly groomed trails. You'll also find cross-country ski trails at Old World Wisconsin and Schlitz Audubon Nature Center, 1111 E. Brown Deer Rd.; phone (414) 352-2880. Favorite weekend destinations for Milwaukee residents include Kettle Moraine State Forest—Northern Unit and any of the 60 inland lakes in the metropolitan area.