One Day in MilwaukeeAAA editors suggest these activities for a great short vacation experience.
Morning Schlemiel! Schlimazel! Hasenpfeffer incorporated! Kick off your day by reciting the phrase popularized by 1970's television characters Laverne and Shirley, who worked in a Milwaukee brewery, and to paraphrase the sitcom's theme song, do Milwaukee your way.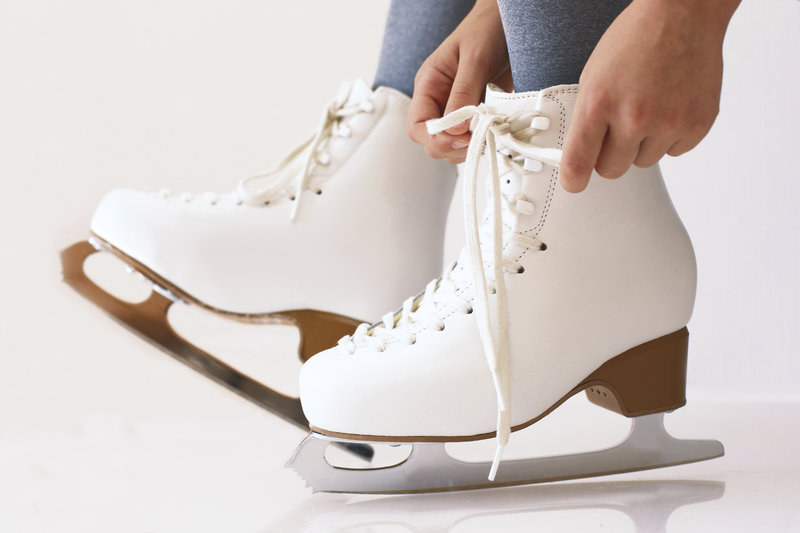 Nata_Snow/iStockphoto.com
Are you the type who can't miss a workout for one day? Squeeze one in at Pettit National Ice Center (500 S. 84th St.), where Olympic skaters Bonnie Blair and Apolo Anton Ohno trained or competed. Skate, run or walk on the indoor track year-round.
Get your motor running at the Harley-Davidson Museum (400 Canal St.) and fill up on motorcycle history. See the oldest Harley in existence (circa 1903) and hop on the seats of vintage motorcycles.
Afternoon Beer is one of the things that made Milwaukee famous, so include a brewski-related tour during your trip. Many breweries here give narrated tours of their inner workings and hand out free samples of their finest hops-infused libations; guests must be age 21 or older with ID. Try the Miller Brewery Tour & Visitor Center (4251 W. State St.); Lakefront Brewery (1872 N. Commerce St.); or Sprecher Brewing Co. (701 W. Glendale Ave.).
Not a beer person? How about a tour of some of Milwaukee's finest museums? Betty Brinn Children's Museum (929 E. Wisconsin Ave.), Discovery World and S/V Denis Sullivan (500 N. Harbor Dr.) and Milwaukee Art Museum (700 N. Art Museum Dr.) are mere footsteps away from each other in downtown Milwaukee.
The Milwaukee Art Museum features American, Asian, European and Haitian art and the museum itself is a shining example of postmodern architecture. Designed by Santiago Calatrava, who was inspired by Eero Saarinen and Frank Lloyd Wright, the museum's Quadracci Pavilion appears ready to take flight with white wings that open and close.
When it's time for a meal break, choose from downtown's array of international restaurants. Beer steins, antiques and medieval weaponry decorate Mader's German Restaurant (1041 N. Old World 3rd St.), a local favorite since 1902. Try standbys such as sauerbraten and schnitzels; the Viennese Sunday brunch is a gastronomic delight. Take home a beer stein or Hummel figurine from the gift shop as a memento.
Architecture buffs will delight in the city's diverse collection. Drive by the following buildings and give them the admiring glance they deserve. If your curiosity is piqued, step inside for more eye candy. For Flemish Renaissance Revival, peek at Pabst Mansion (2000 W. Wisconsin Ave.) and Milwaukee City Hall (200 E. Wells St.). Villa Terrace Decorative Arts Museum (2220 N. Terrace Ave.), built in 1923, is a 16th-century Italian Renaissance-style villa. The Charles Allis Art Museum (1801 N. Prospect Ave.) is housed in a 1911 Tudor-style mansion.
Topped by a large copper dome, the highly ornamented 1901 Basilica of St. Josaphat (2333 S. 6th St.) is modeled after St. Peter's Basilica in Rome and has intricate stained-glass windows, oil paintings, hand-carved marble and gold-leaf accents. Less intricate but still magnificent, the gothic St. Joan of Arc Chapel (1415 W. Wisconsin Ave.) at Marquette University (1250 W. Wisconsin Ave.) was built in France in the 15th century, moved to New York in 1927 and to the university in 1965.
Evening Try your hand at baccarat, roulette, blackjack, craps or bingo at the Potawatomi Hotel & Casino (1721 W. Canal St.). Craving steak or exotic meats? Dine at the casino's Dream Dance Steak where you'll find entrées like Kobe beef, venison and maybe even kangaroo.
For a quieter evening, wind down with dinner at RiverWalk; there are a host of restaurants to choose from. In summer, take a sunset cruise of the Milwaukee River with the Milwaukee Boat Line (101 W. Michigan St.). Before you leave, stop at the bronze Fonzie statue at RiverWalk.