Monterey in 3 DaysThree days is barely enough time to get to know any major destination. But AAA travel editors suggest these activities to make the most of your time in Monterey.
It's best to rent a car when visiting Monterey Peninsula, especially since the area offers magnificent coastal drives. Most attractions have parking facilities, while commercial lots and on-street parking also are options. The towns of Carmel and Monterey make good base camps for exploring the peninsula.
Day 1: MorningLearn about Monterey Bay's rich diversity of marine line at the Monterey Bay Aquarium , a AAA GEM attraction. Watch a giant octopus change color to blend in with its environment and observe sharks, jellyfish, sea turtles and other creatures in a million-gallon tank. Be sure to attend one of the sea otter training sessions—their amusing antics will entertain all ages.
The aquarium is on Cannery Row, immortalized by John Steinbeck when it was lined with fish-processing plants during the heyday of Monterey's sardine and commercial fishing industry in the 1920s and '30s. These warehouses, abandoned in the 1940s, house specialty retailers and local restaurants that attract a constant stream of tourists. You won't have any trouble scoring a tasty snack here, with chocolate and ice cream shops serving up samples to lure passersby out for a waterfront stroll.
Travel onward to Monterey State Historic Park , a AAA GEM attraction. Depending on your energy level, you can walk or drive—the 7-acre site is about a mile from Cannery Row heading south on Lighthouse Avenue. The park is a collection of historic adobes and other structures that figured prominently in California's history. Highlights include the Stevenson House , home to a young Robert Louis Stevenson in fall 1879, and The Old Whaling Station , accented by a front pathway paved with whale vertebrae.
Day 1: AfternoonFor lunch, either drive or walk to Old Monterey's Alvarado Street, about half a mile south of the historic park. Longtime favorite Rosine's will satisfy the famished with homemade comfort food like chicken cranberry salad tossed with field greens or the ultimate burger, two patties with sautéed mushrooms and onions on a toasted French roll. Desserts are made fresh daily, and they're to die for.
Seafood lovers might opt to grab a bite at Fisherman's Wharf, across from the historic park's entrance on the waterfront. Restaurants flanking the pier entice diners with savory displays of crab legs, shrimp and other fresh-caught selections. If you're on the run, grab a to-go order of creamy clam chowder in a sourdough bread bowl.
If your visit coincides with a Tuesday afternoon, make sure you stop by the Old Monterey Farmers Market, which sets up beginning at 4 p.m. along Alvarado between Del Monte Avenue and Pearl Street. The displays of organic produce from bountiful agricultural regions like Watsonville and the Salinas Valley are luscious, and you can also shop for cool arts and crafts from around the world.
Otherwise, spend the rest of the afternoon taking a Monterey Bay Whale Watch cruise. If you're lucky you'll catch a glimpse of killer, gray, humpback or blue whales momentarily breaking the ocean's surface. Marine biologists provide knowledgeable commentary about the various species encountered on your trip.
Day 1: Evening Monterey is a lively evening destination, with plenty of folks out for a stroll and some dinner. For free entertainment, head over to Coast Guard Pier, where the resident sea lions will be cavorting, slumbering or both; it's just a short walk west of Fisherman's Wharf following the coastal trail. Either drive or continue on the walking trail to adjacent Cannery Row for numerous dinner options. If salty ocean breezes have you craving seafood, stop by The Fish Hopper , originally a sardine cannery. Those who prefer turf over surf will savor beef flavored with mesquite wood at Whaling Station Steakhouse , while wine connoisseurs can peruse a top-notch list in an elegant atmosphere at The Sardine Factory , just a block away from the row. After dinner, hunt for souvenirs in Cannery Row's shops, or treat yourself to coffee and dessert at one of the bistros lining the street.
Day 2: MorningJump-start your day with breakfast in Carmel-by-the-Sea , with choices running the gamut from home-style diners to quaint little cottages serving fancy fare. You can do as the locals do and stop by Katy's Place—breakfast burritos, blintzes, casseroles and omelets don't fall short on taste.
Drive to spectacular Point Lobos State Natural Reserve , a AAA GEM attraction just south of Carmel on SR 1. You'll want to spend quality time here hiking trails that follow the edges of rocky cliffs, offering spectacular views of the turquoise water below. The coastal scenery is as varied as it is remarkable; in addition to approximately 250 animal and bird species, the reserve is home to flora ranging from bluff lettuce, which spreads like a blanket over rocks at the water's edge, to ancient, gnarled Monterey cypresses.
Day 2: Afternoon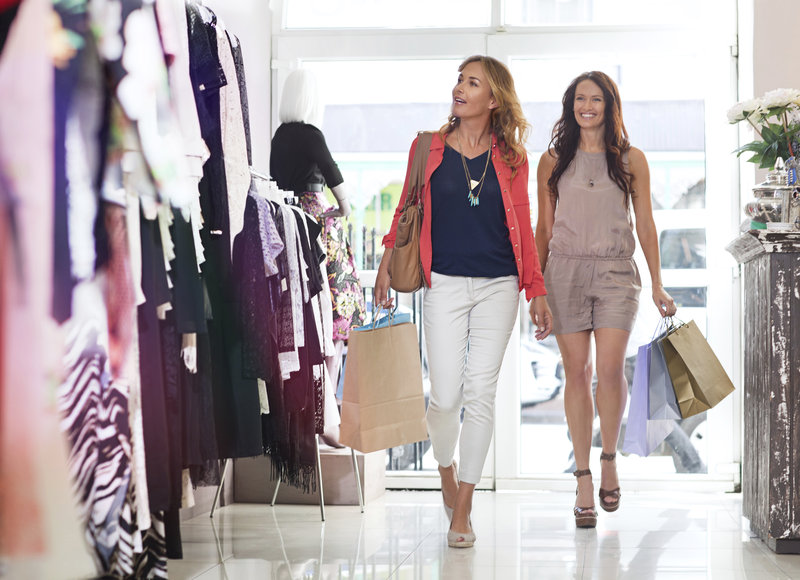 gradyreese/iStockphoto.com
Reserve the afternoon for exploring quaint Carmel. There's lots to do—charming boutiques present stellar shopping opportunities, art galleries display eye-catching sculptures, wine-tasting rooms offer samples and cute sidewalk bistros provide an opportunity to have a snack and observe passersby. Soak up the ambience of the postcard-pretty town yourself, or sign up for a tour with Carmel Walks . Guides escort you past hidden alleys, lavish storybook "cottages" and rustic courtyards adorned by flowers.
Literary buffs may choose to visit Tor House (open for tours Friday and Saturday only), former home of poet Robinson Jeffers. Amazingly, Jeffers built the tower by himself, boulder by boulder—he created a contraption to drag each of the massive rocks up from the bordering beach. Those interested in history and architecture can meander through Mission San Carlos Borromeo del Rio Carmelo , a AAA GEM attraction. The adobe grounds provide a serene, relaxing environment—courtyards, shrines and statues are surrounded by lovely flowers and greenery.
Among the other fun things to do is to drive east along Carmel Valley Road to the town of Carmel Valley. It's a delightfully scenic drive, and there are several wine-tasting rooms along the way. Then spend some time checking out the funky shops and eclectic eateries in Carmel Valley.
Day 2: Evening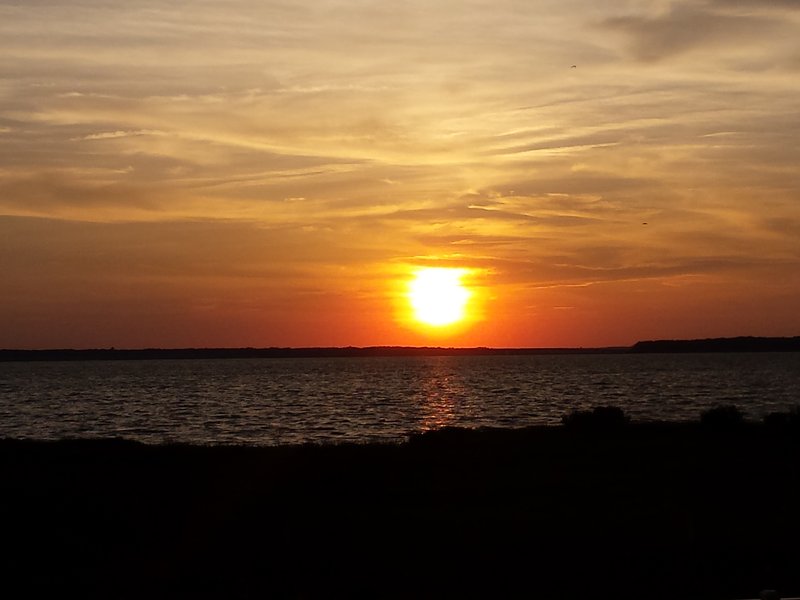 AAA/Inspector 591
Strolling through picturesque downtown Carmel in the evening is a delight—window displays captivate onlookers, as do small bistros perfect for sipping a cocktail. One of the wonderful things for couples to do is to head west down Ocean Avenue to Carmel Beach and slip off their shoes for a sunset walk.
You'll find local restaurants sprinkled throughout town ranging from the laid back to the casually elegant, with a variety of cuisine types and price ranges. One you might want to try is Anton & Michel , where fresh flowers and stylish décor with a European flair contribute to an upscale, romantic dining experience.
Day 3: MorningYou'll start the morning touring grandly scenic 17-Mile Drive . Depending on where you're staying, you can enter through the Carmel or Pacific Grove gates. (There also are three tollgates off SRs 1 and 68.) Pay the $10 fee at the entry booth and you'll receive a map outlining 21 points of interest you can visit along the way.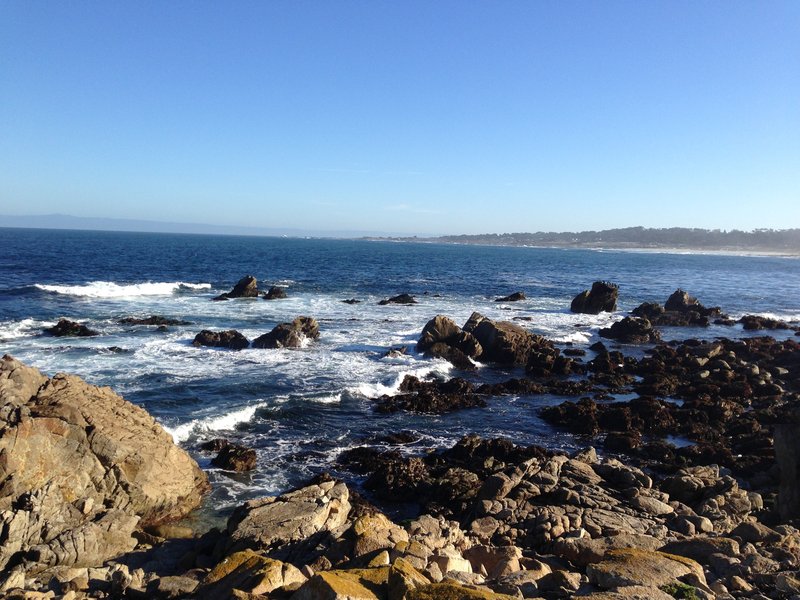 AAA. Photo submitted by Nancy Jones/Nancy Jones
The scenery changes from forests to pristine golf greens to waves crashing against the rocky coastline. Plenty of pull-offs allow you to stop, stretch your legs and enjoy the natural beauty.
Do the tourist thing and snap a photo of the regionally renowned Lone Cypress, an image that has graced magazine covers and artists' renderings. It stands atop a distant craggy perch overlooking the restless Pacific. Take a walk along the beach at Seal Rock to observe the teeming bird life, while sea lions and seals congregate on Bird Rock, just offshore (bring your binoculars). If it's foggy, you won't be able to see these creatures, but you'll certainly hear them. At any rate, do allow a half day to experience all the drive has to offer.
Day 3: Afternoon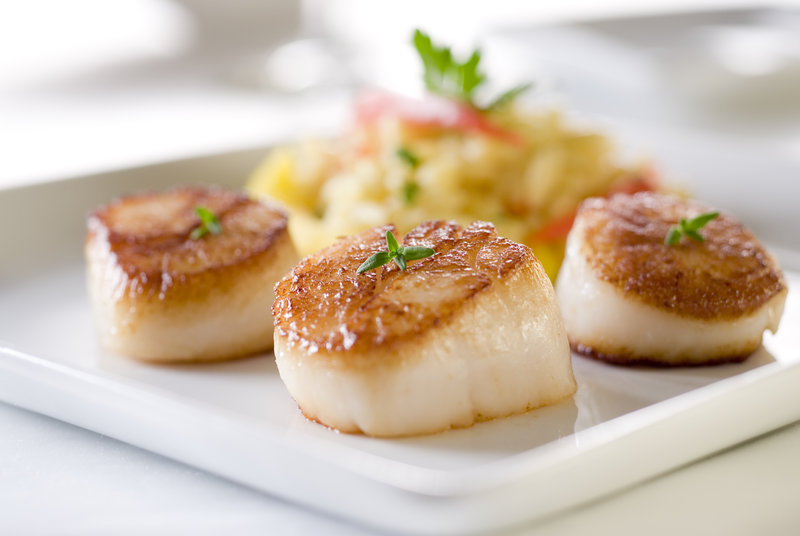 cobraphoto/iStockphoto.com
Have lunch at The Lodge at Pebble Beach . An ideal dining spot is the outside patio at Stillwater Bar & Grill , where you can study the movements of duffers attempting to sink their putts on the 18th green. Oh, and the view beyond isn't bad either—an elevated green framed by a backdrop of surf crashing against jagged rocks.
Golfers will want to play the world-famous Pebble Beach Golf Links. It's a public course, albeit very pricey, and a tee time should be reserved in advance. Stunningly beautiful scenery and an immaculately maintained course packed with challenges help make this a once-in-a-lifetime round.
Another way to spend the afternoon is at the beach, although keep in mind that Monterey Peninsula beaches are better for strolling than swimming, due to riptides and chilly water. Fan Shell Beach, accessible from 17-Mile Drive, is frequented by harbor seals; it's closed during the pupping season (usually April 1-June 1).
At Asilomar State Beach in Pacific Grove you can hike along a boardwalk past sand dunes, explore tide pools or tour the Point Pinos Lighthouse . Lovers Point Beach, also in Pacific Grove, is a nice little cove framed by rocks and windswept pines. At Marina State Beach the Dunes Trail sweeps by 80-foot dunes before ending up at an observation deck overlooking the bay.
Dog-friendly Carmel Beach, at the foot of Ocean Avenue, is a short but gorgeous stretch of white sand framed by Monterey cypresses. A winding pathway above the beach parallels Scenic Road, with eight stairways providing access to the sand below. Volleyball is a favorite activity, and the occasional surfer can be seen tucking into a wave.
Day 3: EveningSpend the evening in Pacific Grove, a charming coastal town that is a winter stop on the migration route of the monarch butterfly. The small downtown area, anchored by Lighthouse Avenue, offers coffee houses and a variety of local restaurants. Wander along side streets lined with pastel-colored Victorian homes and B&B's, many of them further beautified by well-tended flower gardens. The colorful lanterns hanging from some porches are a tribute to the Feast of Lanterns , an event held in mid- or late July.
For fresh, sustainable seafood, have dinner at Passionfish. An impressive wine list accompanies a seasonally changing menu that offers such intriguing fare as sea scallops with tomato-truffle butter and basil-stuffed rainbow trout. The wood-burning grill at Fandango produces flavorful steaks as well as the restaurant's signature rack of lamb. This cozy cottage has a distinctly European vibe.