Best Restaurants in MontrealOur favorites include some of this destination's best restaurants—from fine dining to simple fare.
By Inspector 5
Montréal's multiculturalism is vividly reflected in the city's diverse restaurant scene. Add a pinch of this, a dash of that—and voilà, there you have it: the perfect Montréal dining experience. For starters, let's begin in Old Montréal, where the city was founded in 1642 and where you'll find some amazing places to eat.
If you're wondering where to eat when you're north of downtown, the area has some wonderful restaurants as well. The rich, decadent Québec cuisine at Restaurant Au Pied de Cochon may be too much of a good thing, but it's oh, so satisfying. The casual bistro-brasserie strips away traditional fine-cuisine formality for an emphasis on high-quality fresh ingredients. Sample duck with foie gras cooked in a can and opened at the table, or the chef's version of the classic Québec poutine, a concoction of french fries smothered in cheese curds and hot gravy. Try pied de cochon (pig's feet) stuffed with foie gras, or the grain-fed veal tourtière (meat pie), venison tartare, sea snails, lobster, soft-shell crabs, oysters on the half-shell, blood pudding or springtime fiddleheads. Start off with some oreilles-de-crisse (Christ's ears), a traditional Québec sugar shack appetizer of crispy, deep-fried strips of pork skin. Wash down your meal with fine wines available by the glass or bottle.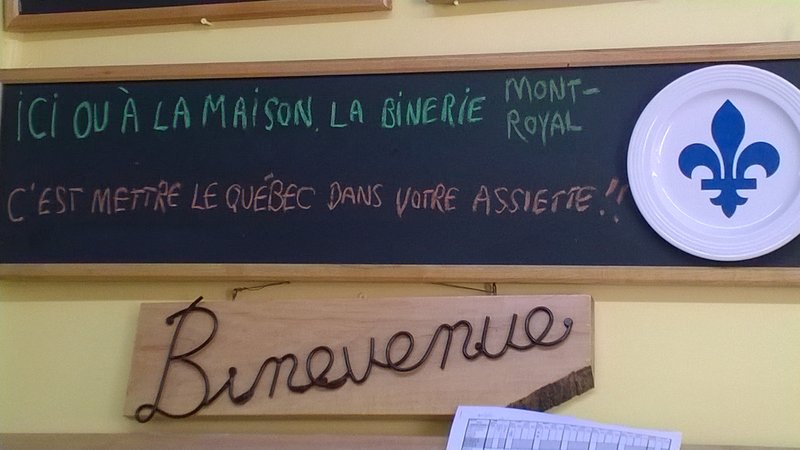 AAA/Manon Prevost-Mullane
Where do you go for more Québec comfort food and the city's best baked beans? The "binerie," of course. La Binerie Mont-Royal, family-operated since 1940, is a bustling little diner in the heart of a trendy residential neighborhood. It is an ideal spot to sample affordable and traditional French Canadian foods such as pea soup, tourtière (meat pie), stews, wieners and baked beans with maple syrup, or pâté made from pork drippings. For dessert try Québec classics such as sugar pie or pouding chomeur (unemployment pudding). The narrow diner has a tidy but modest décor with counter or table seating. The owners and family members provide friendly personalized service.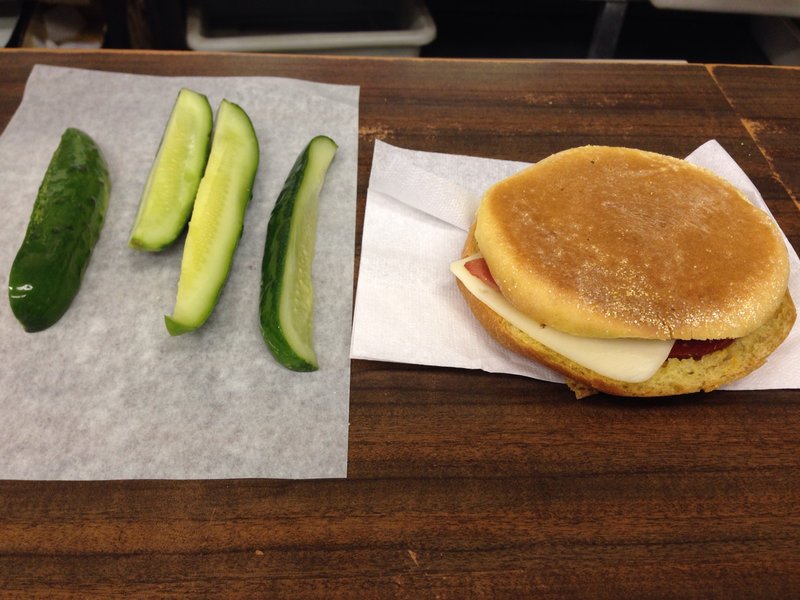 AAA/Inspector 512
More than a light lunch eatery, Wilensky's Light Lunch Inc. is a morsel of Montréal's Jewish history. This vintage corner deli was used as a location for the 1974 film "The Apprenticeship of Duddy Kravitz," starring Richard Dreyfuss. The deli stands proudly in the multicultural neighborhood made famous in the Mordecai Richler novel that inspired the film. Family-run since 1932, the décor remains virtually untouched. Take a seat at the counter and enjoy Wilensky's "special" sandwich made with salami, bologna and a choice of cheese. Or you can try a chopped egg sandwich, half-sour dill pickles, karnatzel (sort of like beef jerky) or an all-beef hot dog.
Still north of downtown Montréal, but a little farther out, is another group of restaurants. Near Old Montréal is Restaurant Toqué!, which left the neighborly Latin Quarter behind and moved across from the Montréal convention center in 2004. Since its opening, this eatery has earned rave reviews and is regarded as a "must" stop for Montréal-bound gourmets who are looking for places to eat. The well-spaced tables are luxuriously set and the ambience is relaxed in the roomy, stylish dining area. The restaurant takes great pride in using only the freshest regional ingredients and in the beautiful presentation of its dishes. Visitors can dine on the seaside grazed Québec lamb, Havre St-Pierre scallops, pan-seared foie gras, suckling pig, guinea fowl and Boileau venison or try the multicourse tasting menu. Guests are invited to pause from their dinner and tour the kitchen, where they can see executive chef and owner Normand Laprise working in symphony with his skilled staff.
The clientele is hip and the décor artsy at Café Santropol, a spirited, eclectic restaurant catering to the health-conscious crowd. Sweet root and minted ham sandwiches, vegetarian chili, desserts, milkshakes and fair-trade teas and coffees can be enjoyed with friends or while sitting alone, reading a good book and munching on a sweet carrot and alfalfa sprout sandwich. The socially aware owners also manage an off-site organization that delivers food to the underprivileged.
Reservations are a must at L'Express, a lively French-style bistro that has been a favorite with Montréalers since 1980. The café, on a trendy commercial strip in a multicultural residential neighborhood, has a classic décor featuring a black-and-white checkered tile floor, elegant artwork, upscale tabletops, tightly spaced seating and a bar counter for cocktails or casual dining. Each table is set with a generous jar of pickles for diners to enjoy while deciding whether to order steak and fries, foie gras, fresh seafood or steak tartare. Crème caramel is a sinful dessert choice. Attentive, friendly service is provided by career wait staff. The restaurant has an impressive inventory of wine, with dozens of selections available by the glass. You might even notice the bartender preparing fresh-squeezed orange juice for each screwdriver—an added touch of class.
See all the restaurants for this destination.