Montreal Sports & RecreationWhile sunshine and rising temperatures in the summer months permit a wide range of recreational activities, naturally, winter sports predominate in a city where the weather swings between cool and frigid most of the year. Few would argue with the assertion that Canadians are perhaps the best hockey players in the world and that Canadian hockey fans are the most loyal and discriminating sports fans anywhere. Indeed, hockey belongs to Canada. And although no sport is likely to match hockey on Montréal's popularity scale, a handful of other professional sports ably compete to fill gaps on the entertainment bill.
Football The Montréal Alouettes (Larks) play in the Canadian Football League from mid-June to mid-November at Percival Molson Memorial Stadium; phone (514) 787-2500 or (514) 787-2525 for tickets.
Hockey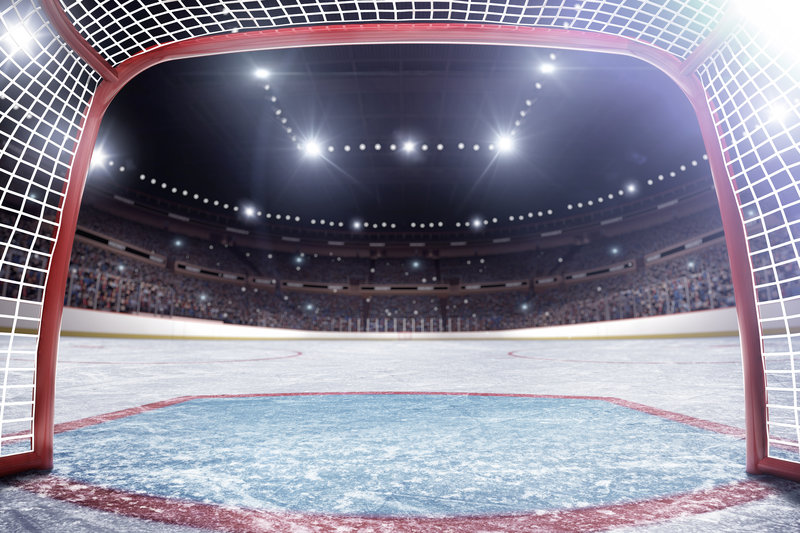 iStockphoto.com/Dmytro Aksonov
Near the end of the 19th century two enterprising students at McGill University are said to have invented not only the puck but the general rules of the game of hockey as it is known today. By the time the National Hockey League (NHL) was formed in 1917, the 8-year-old Montréal Canadiens franchise already was the pride of Montréal. The club won five consecutive Stanley Cup titles from 1956-60, an epic streak dramatized as a metaphor for Québécois pride in Rick Salutin's play "Les Canadiens."
The Canadiens have taken possession of the Stanley Cup a record 24 times. The team has garnered enough NHL title banners to intimidate even the most formidable opponent and has achieved an impressive presence in the Hockey Hall of Fame in Toronto. Among the former players honored there are such legends as Maurice "Rocket" Richard and his younger brother Henri, Jean Béliveau and Guy Lafleur. Of all the fun things to do in Montréal, attending home games during the regular season at Centre Bell from October through March is at the top of the list. Playoffs start in April and end in June; phone (514) 790-2525 or (855) 310-2525 for tickets.
Soccer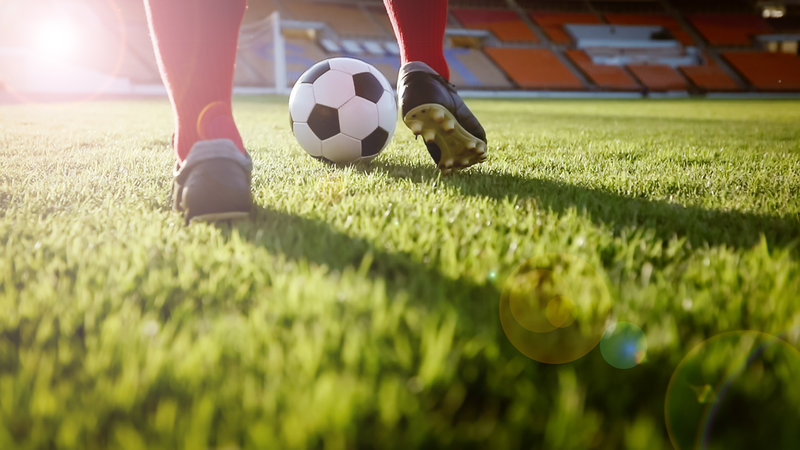 iStockphoto.com/TuiPhotoengineer
The Montréal Impact is the city's Major League Soccer franchise. The team plays from March to November. Its home, Saputo Stadium (Stade Saputo), is located at 4750 rue Sherbrooke Est at Olympic Park; phone (514) 328-3668.
Bicycling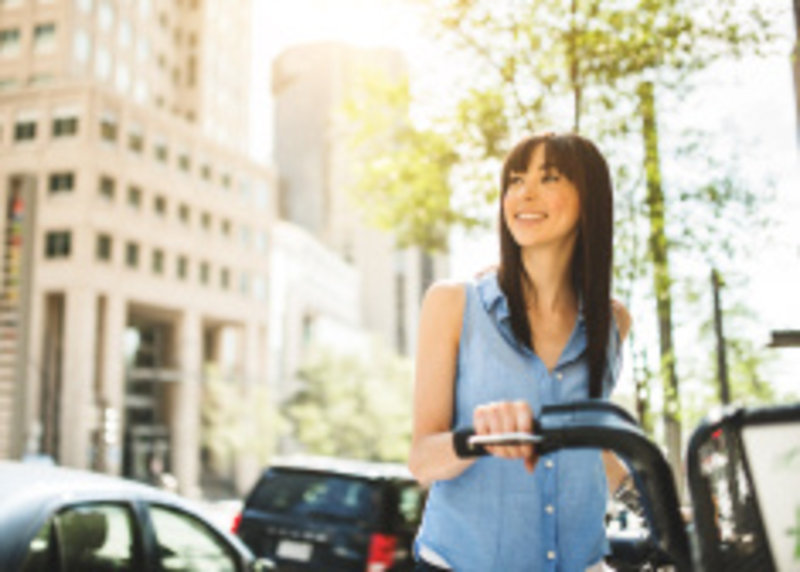 franckreporter/iStockphoto.com
Montréal's extensive network of bicycle paths covers some 500 kilometres (310 mi.) of the island. The paths are open from April 1 to mid-November. Bicycling maps are available at most sporting goods stores and Infotouriste centers; phone (514) 873-2015.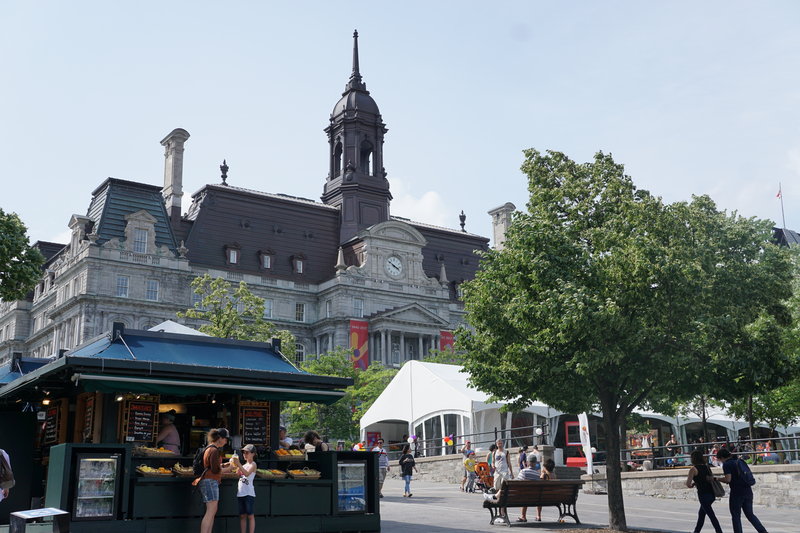 AAA/Inspector 591
The 14.5-kilometre (9-mi.) Lachine Canal path runs along the old canal and offers a view of the Lachine Rapids between René-Lévesque and St-Louis parks. This path is illuminated at night. Old Port's waterfront views, though more placid, also make it popular; the 2.4-kilometre (1.5-mi.) path is perfect for a quick trip. Maisonneuve Park (Parc Maisonneuve) offers a well-maintained track that winds past the Montréal Botanical Garden and a golf course. For those with more time and energy, the St. Lawrence Seaway route, 21 kilometres (13 mi.) long, lets bicyclists follow the narrow part of the seaway.
Though there are no designated paths, Jean-Drapeau Park (Parc Jean-Drapeau), spread over Île Notre-Dame and Île Ste-Hélène, also is a prime spot for exploring on two wheels, including the chance to pedal around the motor-racing circuit that hosts the Canadian Grand Prix (when it's not full of screaming Formula One cars, of course). Bicyclists should keep in mind that the islands often are slightly cooler and more windy than downtown.
One caveat about pedaling around the city: Montréal residents are notorious for wild driving, so it is highly recommended that bicyclists wear helmets and pay close attention to road signs. Moreover, traffic lights for cyclists are popping up everywhere in Montréal, given the popularity of this means of transport. Vélo-Québec, 1251 rue Rachel Est (Maison des Cyclistes), provides brochures, guidebooks, details of bike events and path information; phone (514) 521-8356 or (800) 567-8356. If you don't have your own wheels, rentals are available from Velo Montréal, at 3880 rue Rachel Est, at the corner of rue Bourbonnier; phone (514) 259-7272. In addition BIXI, a public bicycle-sharing service, offers rental bicycles at some 400 self-service stations April to mid-November, depending on the weather. There is a basic system access fee of $5 for 24 hours or $14 for 72 hours (a $100 per bike security deposit is required), then you pay usage fees per trip: the first 30 minutes of BIXI service are free, up to 60 minutes is $1.80, up to 90 minutes is an additional $3.50. A 30-day membership ($32) is available with no security deposit and the first 45 minutes are free. Phone (514) 789-2494 or (877) 820-2453.
Fishing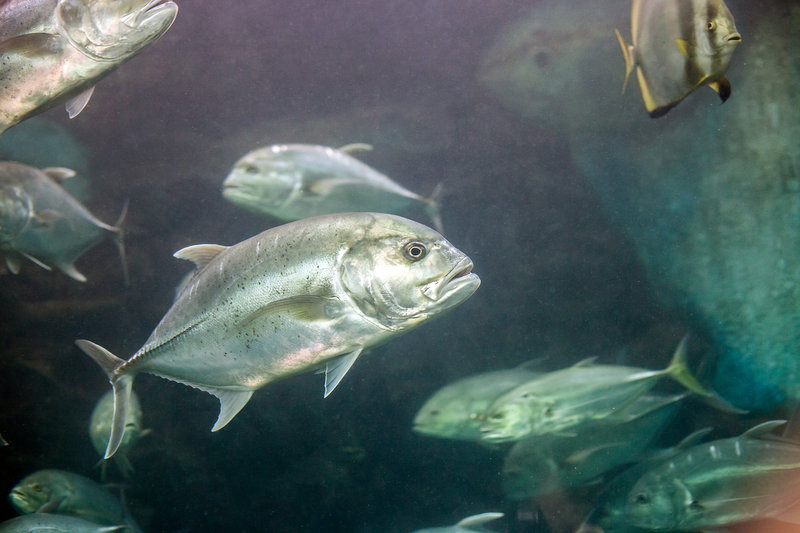 iStockphoto.com/dmf87
An abundance of lakes and rivers makes Montréal a popular place for anyone who enjoys fishing. Anglers must obtain a provincial license, which is available at most sporting goods stores. The Ministry of Environment and Société de la Faune et des Parcs du Québec provides information about fishing areas; phone (800) 561-1616 in Canada.
Hardier souls may prefer the challenge of ice fishing, in which groups huddle around a hole in the ice inside a traditional Québécois ice-fishing shack. Muskie, perch and pike are typical catches.
Golf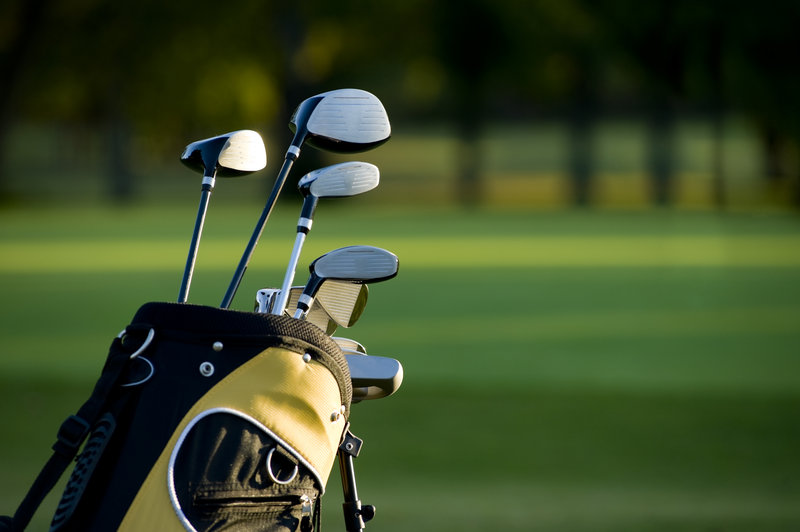 iStockphoto.com/miflippo
Several golf courses are easily accessible from downtown Montréal. The following courses are among many in the city that offer at least 18 holes and are open to the public, weather permitting, from late April to mid-October: Club de Golf Atlantide Inc., 2201 boul. Don Quichotte in Île Perrot, (514) 425-2000; Club de Golf Beaconsfield, 49 av. Golf in Pointe-Claire, (514) 695-2661; Club de Golf Chantecler, 2520 ch. Du Club in Ste-Adèle, (450) 476-1339 or (450) 229-3742; Club de Golf Le Parcours du Cerf, 2500 boul. Fernand-Lafontaine in Longueuil, (450) 468-1142; Club de Golf Vaudreuil, 1126 ch. St-Antoine in Vaudreuil-Dorion, (450) 455-2731; and Golf Dorval, 2000 av. Reverchon in Dorval, (514) 631-4653.
For information about courses and tournaments contact the Association du golf du Québec, 415 av. Bourke, Dorval, QC, Canada H9S 3W9; phone (514) 252-3345.
Hiking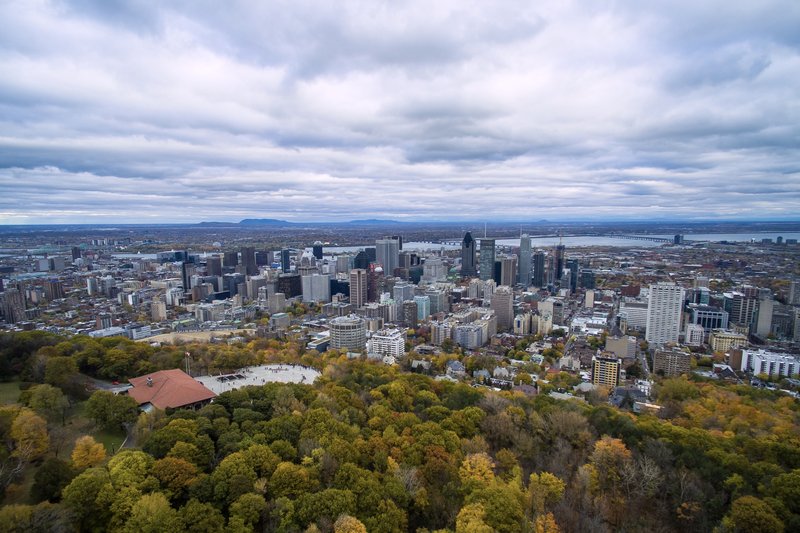 Wikimedia Commons / CC BY SA/John Lian
With a landmark such as Mont Royal, the city obviously has a preferred site for scenic hikes, which is great for adventure travel enthusiasts. Beginning at the Mont-Royal Métro stop, well-marked trails ascend to two lookout points and provide views from the main chalet at Mont-Royal Park.
Jogging and Walking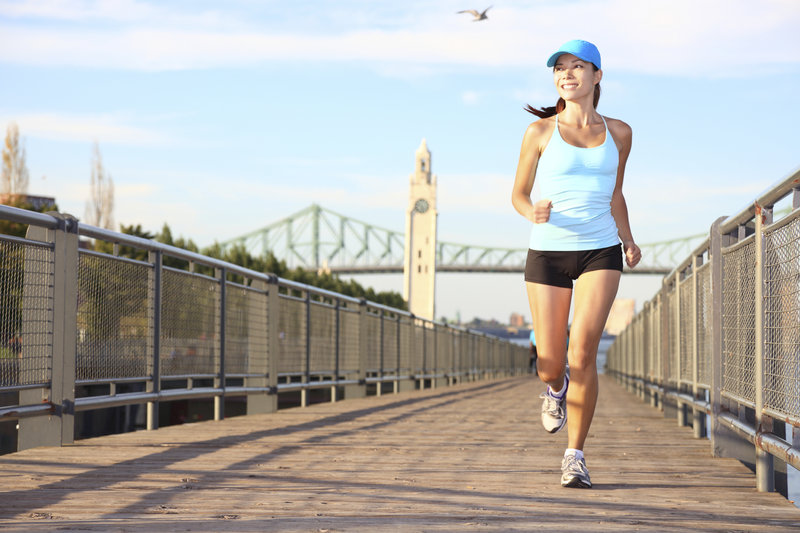 Maridav/iStockphoto.com
Montréal's myriad parks prove popular with joggers and walkers alike. Those who prefer level and forgiving terrain should follow Lachine Canal or negotiate a park, such as Lafontaine or Maisonneuve. Mont-Royal Park, with its uphill climbs and natural terrain, is more challenging, but the view makes the extra effort worthwhile.
Tennis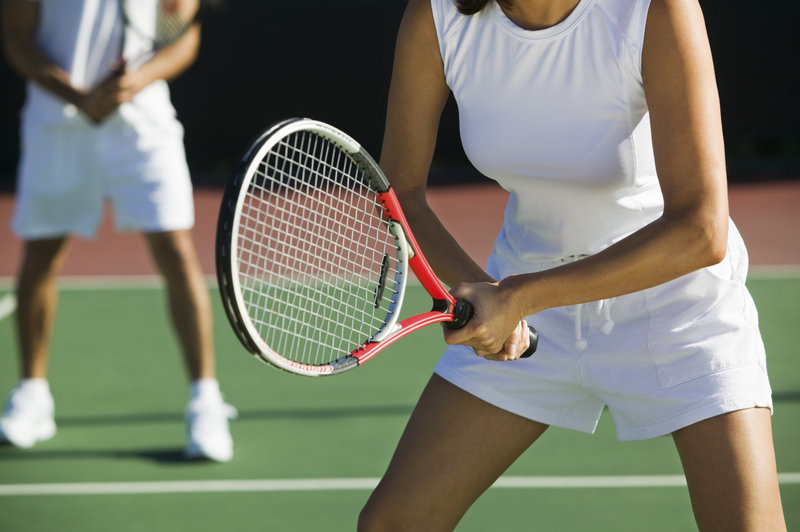 IPGGutenbergUKLtd/iStockphoto.com
Most of Montréal's 390-plus municipal courts are open to the public at no charge or for a small fee. The Claude-Robillard Sports Complex (Complexe sportif Claude-Robillard), along with the Jeanne-Mance, Kent, Lafontaine and Somerled community parks offer courts. Area clubs include IGA Stadium (Stade IGA) in Montréal, 285 rue Gary-Carter, (514) 273-1234; Tennis Île-des-Soeurs in Île-des-Soeurs, 300 ch. du Golf in Verdun, (514) 766-1208; and the Complexe Sportif Longueuil in Longueuil, 550 boul. Curé-Poirier Ouest, (450) 679-6131.
Water SportsAlthough most of the water around Montréal is too polluted for swimming, taking a dip is popular at pools scattered around the city. About 50 indoor pools are available. The indoor Olympic-size pool at 4141, av. Pierre-de-Coubertin in Olympic Park is open to the public for a small admission fee. Phone (514) 252-4141 or (877) 997-0919. Public indoor pools also are at the Cégep du Vieux Montréal, a college at 255 rue Ontario Est, (514) 982-3437, and at the Claude-Robillard Sports Complex (Complexe sportif Claude-Robillard), 1000 rue Émile-Journault, (514) 872-6900. Both locations charge a nominal fee. Several large outdoor pools are near Jean-Drapeau Métro stop in Parc Jean-Drapeau; phone (514) 872-6120. A fee is charged.
If you're looking for fun things to do with kids in warm weather, island hop to Île Notre-Dame for the city's only beach. Artificial Jean-Drapeau Beach Park (Plage du Parc Jean-Drapeau) is on the former Regatta Lake from Expo 67. The water comes from the Lachine Rapids and is monitored daily to make sure it is safe for swimming. Locals flock here in the summer months to picnic and bask in the sun before winter strikes again.
Winter SportsA city fanatical about hockey will certainly have a wealth of places for ice-skating. Montréal offers more than 275 outdoor rinks. The most popular is at the Old Port of Montréal Bassin Bon Secours; another favorite is the rink at lac aux Castors in Mont-Royal Park.
Speed demons will want to go tobogganing and ice sliding when the city freezes over. The best toboggan runs are in Mont-Royal Park, including those on the hills around lac aux Castors.
If you're into adventure travel, take note: The thick blanket of snow that covers Montréal makes the city and its environs prime venues for skiing and other winter outdoor sports. Mont-Royal has excellent trails for cross-country enthusiasts, and it's possible to ski in several other city parks when the powder gets deep. Cross-country skiers and snowshoers frequent the ecology trail at Maisonneuve Park (Parc Maisonneuve) next to the Montréal Botanical Garden.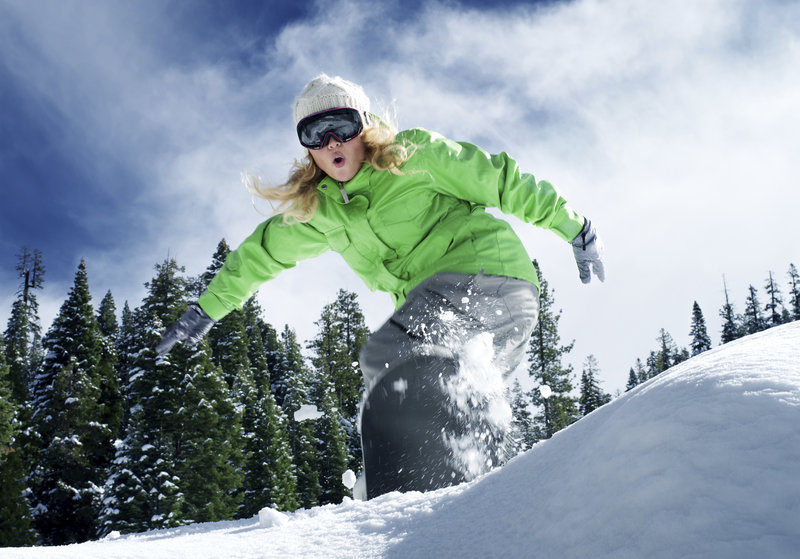 ersler/iStockphoto.com
Information about cross-country trails and rental equipment are available at Détour Nature, 4035 rue St-Ambroise, Suite 219N, (514) 312-2101, and La poubelle du ski, 8278 boul. St-Laurent, (514) 384-1315 or (514) 384-3582.
Serious downhill skiers need only make a short road trip to the nearby Laurentians and Eastern Townships for the fabulous runs at Bromont, Owl's Head, Orford, Sutton or Mont-Tremblant.
Some of these areas have dog sledding, sleigh rides and snowmobiling available. In fact the inventor of the snowmobile—Joseph Bombardier—was born in the Eastern Townships in the town of Valcourt, which markets itself as "the snowmobile capital of the world." For more information phone Association Touristique des Cantons-de-l'Est at (800) 355-5755 or Tourisme Laurentides at (450) 224-7007 or (800) 561-6673.