Shopping in MontrealMontréal is the perfect vacation destination for shopaholics, as the city is considered Canada's haute couture capital, not only for the number of stores but also for their variety. Shops reflect the city's cosmopolitan nature and its French heritage and wares range from imported designer labels to local handicrafts.
Antiques The best concentrations of antiques dealers are along rue Notre-Dame Ouest, between rue Guy and avenue Atwater, and on St-Paul in Old Montréal. A cluster of restored graystones scattered up and down both sides of the street houses a dozen or more shops with various quaint treasures. Discriminating collectors may want to venture to the west end of rue Sherbrooke, where exquisite mahogany, Royal Crown Derby china and popular old china and silver patterns can be had for a price. Antiques dealers in Westmount also cater to a more discriminating clientele. Bargain-hunters should visit rue Notre-Dame shops, where the prices often are negotiable.
Malls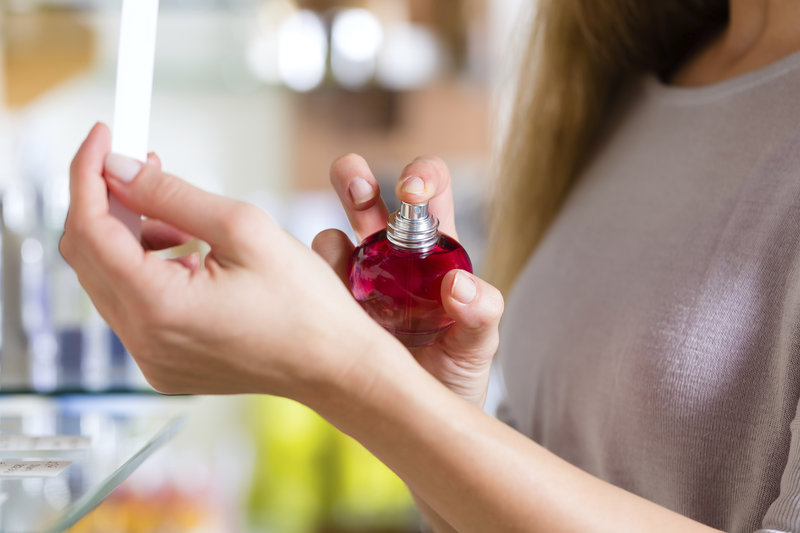 kzenon/iStockphoto.com
What began in 1962 as a simple shopping center beneath Place Ville-Marie is now an underground maze of walkways stretching 33 kilometres (21 mi.) and embracing 2,000 shops, 200 restaurants, 30 theaters and a number of tourist attractions. If you are looking for fun things to do with friends, spend some time here. Subterranean promenades and the Métro connect the clusters of buildings. Most of Montréal's spectacular shopping malls have found a home in Underground Montréal. Many malls begin underground and reach upward to several floors above ground.
Shops in the underground generally are open Mon.-Wed. 10-6, Thurs.-Fri. 10-9, Sat. 10-5, Sun. 11-5. Most are closed holidays.
Place Ville-Marie, with its shop-lined corridors centered on a sculpted fountain, was the first of these subterranean centers to be built. Known to locals as PVM (pronounced pay-vay-em), the complex teems with trendy boutiques.
Other shopping clusters have since been added, including Montréal Eaton Centre, Les Cours Mont-Royal, Place Bonaventure, Place Montréal Trust and Les Promenades de la Cathédrale.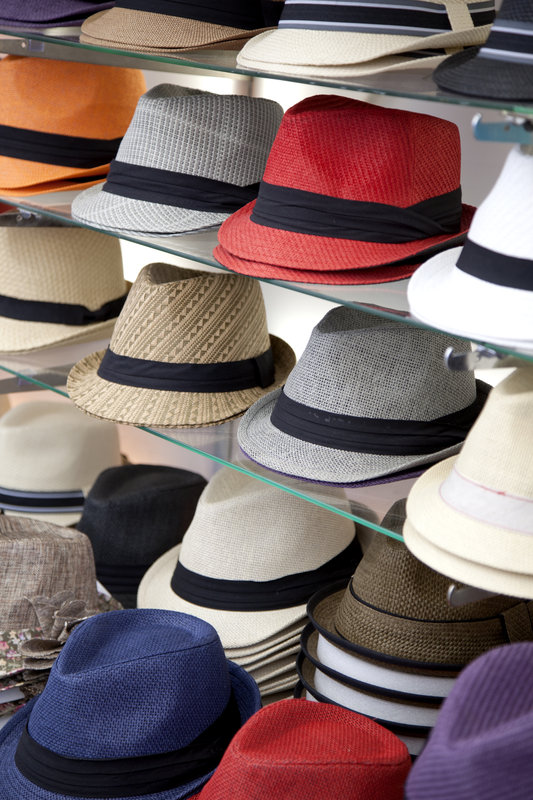 iStockphoto.com/Kameleon007
In Place Montréal Trust, underground at the corner of rue Ste-Catherine and avenue McGill College, bright atria and cascading fountains link innovative architecture and glass walls. Directly beneath Christ Church Cathedral at 625 rue Ste-Catherine Ouest, Les Promenades de la Cathédrale has shops on two levels. Place Bonaventure, at rues de la Gauchetière and University, links some 100 shops with the Hotel Bonaventure Montréal.
A modern restoration of the Hôtel Mont-Royal resulted in Les Cours Mont-Royal, a three-story mall at 1455 rue Peel. Montréal Eaton Centre, 705 rue Ste-Catherine Ouest, recently underwent a renovation and now features a Time Out Market .
Complexe Desjardins, a partially underground marvel of waterfalls, fountains, trees and hanging vines, comprises lanes of shops connected to four tall office towers and a hotel.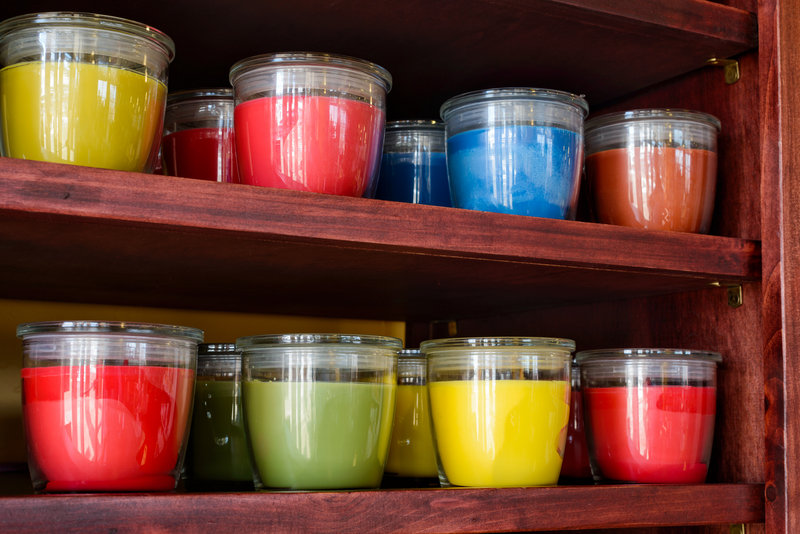 iStockphoto.com/Adventure_Photo
These underground marketplaces present an almost endless array of merchandise, from everyday items to luxury articles. Browsing can be as pleasurable as shopping, as the window displays can provide a lot of eye candy.
MarketsOpen-air Jean-Talon Market on avenue Casgrain and Atwater Market, an indoor bazaar near the Lachine Canal at 138 Atwater Ave., both feature merchants offering such goods as fresh fruits and vegetables, flowers and pastries and can even be good places to eat if you have worked up an appetite.
Outlets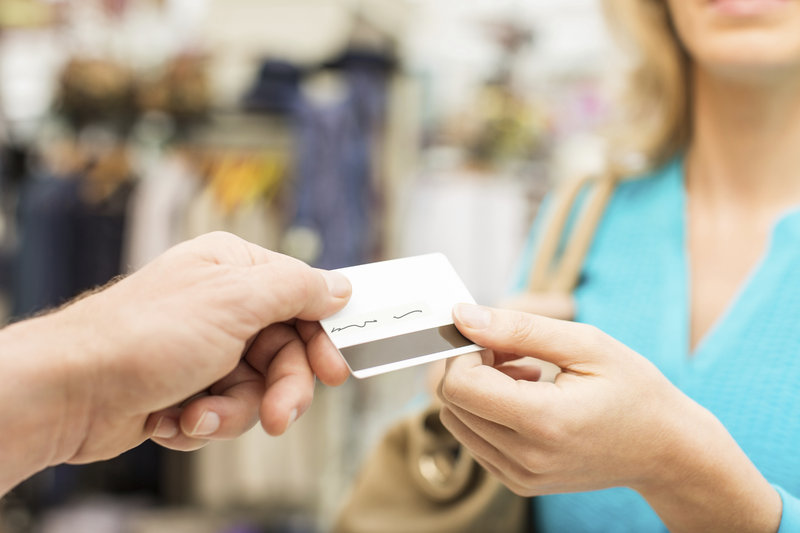 iStockphoto.com/londoneye
Hordes of Montréalers shop right off the factory rack in the Chabanel Fashion District, on rue Chabanel, west of rue St-Laurent. A solid row of towering garment factories and fashion wholesalers provides everything a bargain hunter could want. For fun things to do on weekends, note that most showrooms are open to the public only on Saturday, when serious shoppers storm the place for deals on jeans, lingerie, sweaters, leather accessories, bathing suits and the like. On Sunday morning, head for Old Montréal, where a similar scene takes place at numerous clothes discounters that congregate along rue Notre-Dame east of rue McGill.
Specialty DistrictsMost of Montréal's big department stores were founded when Scottish, Irish and English families dominated the city's commerce, so the names remain noticeably Anglophone—Holt Renfrew, Ogilvy and Hudson's Bay. The main branches of Ogilvy and Hudson's Bay stretch along rue Ste-Catherine, where the city's traditional downtown shopping street contains scores of shops in the blocks between rues Guy and Carré Phillips.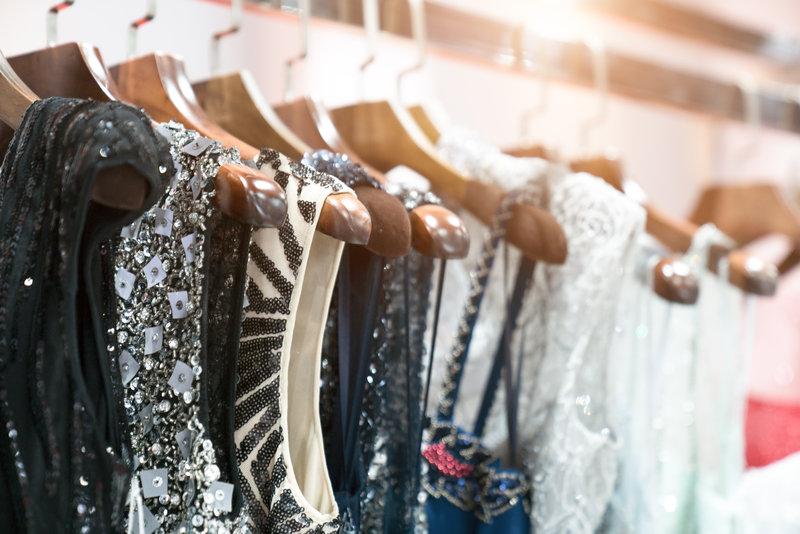 iStockphoto.com/PhotoBylove
Rue Sherbrooke, 2 blocks north of rue Ste-Catherine, is the center of high fashion, represented by the venerable Holt Renfrew, exclusive art galleries and such haute couture boutiques as Ralph Lauren and Yves St-Laurent. Holt Renfrew also has a small branch across the street from the Ritz-Carlton Montréal on rue Sherbrooke. For local creations there are a number of boutiques along rues Laurier, St-Denis, St-Hubert and St-Laurent.
Running south off Sherbrooke, the businesses housed in quaint Victorian-style town houses along rue Crescent and rue de la Montagne are popular for shopping. If you're looking for the best in exotic coffees and avant-garde bookstores, don't miss rue St-Denis, where cafés and restaurants spill out into the streets to accommodate shoppers taking a break for pasta or pastries. Other shops along this street offer an array of items for the home. La Main (boulevard St-Laurent) is a hodgepodge of ethnic eateries and gift shops. Begin at the intersection of avenue Viger and head north.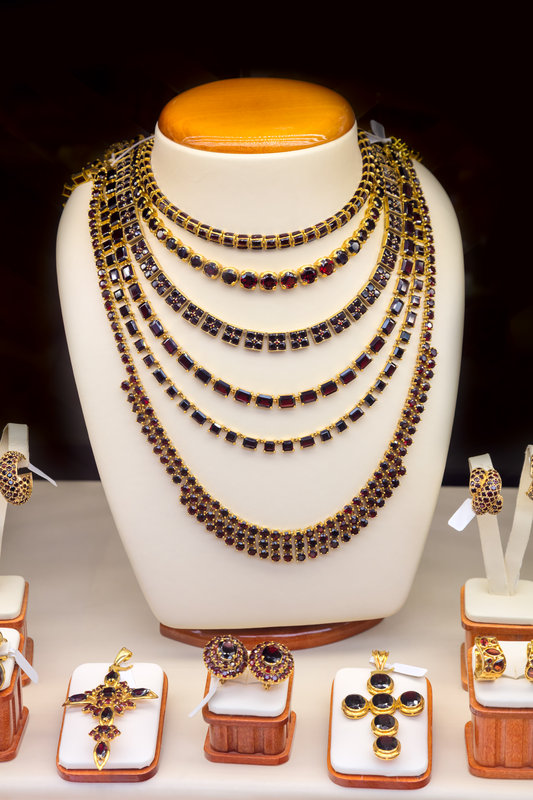 iStockphoto.com/a_Taiga
In Old Montréal, handmade crafts fashioned by Canadian artisans steal the show. Visitors typically start accumulating distinctive mementos at Bonsecours Market (Marché Bonsecours)—the striking domed neoclassical building at the eastern end of rue St-Paul is hard to pass up. Fifteen upscale boutiques and eateries are housed in the mid-19th-century structure, which also presents contemporary art exhibitions.
Near the intersection of rue de la Gauchetière, within the Quartier International, the Chinese community has set up shop. Mah-jongg sets, jade carvings, silk saris and delicate brocades are among the items that you'll find along the way. The smells of deli meats and sausages mingle where the Hungarians and Polish Jews congregate several blocks up near rue Sherbrooke. Still farther north, clothing and ceramics stores operated by Portuguese emigrants occupy the area that the Greek community once embraced. The ice cream parlors and pastry shops in Little Italy, near rue Jean-Talon, offer shoppers places to eat and refuel before making their way back along the street.
Shops along rue Laurier, in the posh French neighborhood of Outremont, have built a reputation for staying on the cutting edge of European trends, whether it's clothes, food or home furnishings. A selection of boutiques and local stores similar in quality to those on Laurier can be found along avenue Greene in nearby Westmount. This smaller area is less frequented by tourists, so it's usually easier to find parking.
Outside the downtown area are a number of suburban shopping malls offering many of the same attractions as their urban counterparts. They include Carrefour Laval, hwys. 15 and 440 in Laval; Centre Fairview Pointe-Claire, Hwy. 40 and boulevard St-John in Pointe-Claire; Centre Rockland, Hwy. 40 and boulevard L'Acadie in Mont-Royal; and Les Galeries d'Anjou, Hwys. 40 and 25 in Ville d'Anjou.