Grand Ole Opry Synonymous with live country music, Nashville's Grand Ole Opry set the standard for country and western recordings shortly after it hit the airwaves in 1925 and is one of the many exciting, unique things to do in Nashville. The popular radio show defined American country music as we know it through its selection of artists and genres, and its stage became an aspiration for all would-be stars.
The Saturday night radio program was the brainchild of WSM-AM radio producer George D. Hay. Transmitting live from the National Life and Accident Insurance Co. studio, Hay introduced the show as the WSM Barn Dance. The first broadcast on Nov. 28, 1925, featured 80-year-old fiddler Uncle Jimmy Thompson, with Hay serving as announcer.
Two years later Hay renamed the program the Grand Ole Opry, a play on words in relation to the NBC Music Appreciation Hour, which preceded the WSM Barn Dance and focused on classical and grand opera pieces. Early regulars included the Possum Hunters, the Fruit Jar Drinkers and the Gully Jumpers. Often the Fruit Jar Drinkers would play last, since Hay liked to end the show with "red-hot fiddle playing."
Until 1938, music was instrumental; Roy Acuff and the Smoky Mountain Boys were among the first vocalists. Ernest Tubb and Hank Williams Sr., followed, and styles broadened to include bluegrass and other genres, such as Elvis Presley's edgy rockabilly variety, which received mixed reviews in 1954.
With the Opry's popularity came onlookers who packed the halls of the insurance building to see the performers. Their reactions to the music enlivened the performances, and observers were welcomed into the recording studio. As the audiences increased in size, the need for a new venue became apparent. A new, larger studio was built, but it failed to house the crowds. A number of theaters played host to the show until, in 1943, it found a home at the Ryman Auditorium .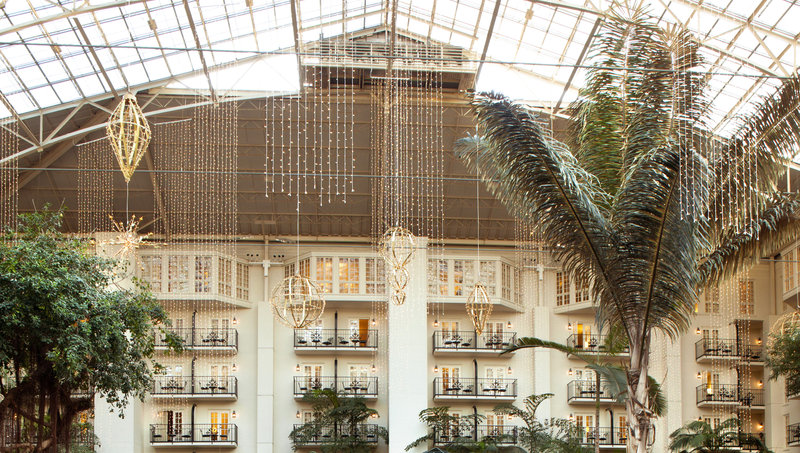 Courtesy of Nashville Convention & Visitors Corporation
Built as a church for temperance sermons in 1892, the Ryman soon became known as the "Mother Church of Country Music" with the arrival of the Opry. Hundreds of celebrated musicians performed here, from James Brown to Johnny Cash and Loretta Lynn. The Grand Ole Opry broadcast live from the Ryman until 1974, when it moved to the 4,400-seat Grand Ole Opry House at the Gaylord Opryland . Visitors can peek into the fishbowl-style WSM studio at the Gaylord Opryland Resort & Convention Center.