Nashville Sports and Recreation Stroll through Riverfront Park, sandwiched between Lower Broadway and the Cumberland River, for views of Nissan Stadium (1 Titans Way), where Nashville football fans cheer on the Tennessee Titans. For tickets phone (615) 565-4200. Vanderbilt University's football team, the Commodores, attracts faithful crowds to Vanderbilt Stadium; phone (615) 322-4653 or (877) 448-2639 for tickets.
Both the women's and men's Vanderbilt Commodores basketball teams are frequently contenders in their conferences, making tickets a valuable commodity; phone (615) 322-4653 or (877) 448-2639.
Baseball fans root for the Nashville Sounds, a Triple-A minor league team affiliated with the Texas Rangers. Tickets to their games at First Tennessee Park (19 Junior Gilliam Way) are available; phone (615) 690-4487.
Watch the National Hockey League's Nashville Predators at Bridgestone Arena , downtown at Rep. John Lewis Way and Broadway. Phone (615) 770-2000 for Predators ticket information.
The J. Percy Priest and Old Hickory reservoirs and a network of inner-city parks are the mainstay of many sports and leisure activities around Nashville. Family-oriented Cumberland Park includes an open lawn, a river walk, landscaped gardens and play equipment for children. Centennial Park offers picnic areas, a short trail and a dog park. Wooded trails provide shade to joggers and walkers at Edwin and Percy Warner Parks. Radnor Lake State Park, south of Nashville off I-65, has 10 hiking trails of various levels of difficulty, as well as nature walks and plenty of opportunities for wildlife viewing.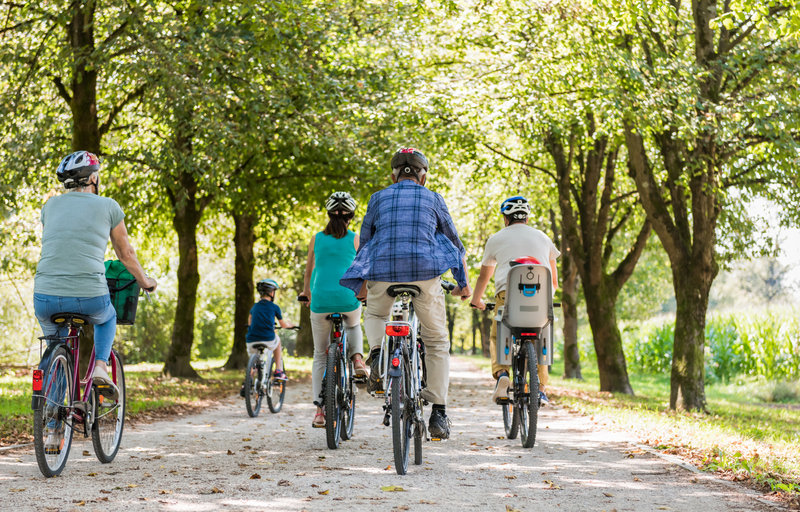 iStockphoto.com/Tashi-Delek
Bicycling is enjoyable on the 26-mile Music City Bikeway between Percy Warner Park and J. Percy Priest Dam. The trail, which consists of greenway bike paths, shared street routes as well as designated bike lanes, offers scenic views of the Cumberland River, Nissan Stadium and Bicentennial Capitol Mall State Park. Mountain bike trails are located in Percy Warner Park.
A bicycle-sharing option is Nashville B-Cycle. Two-wheelers may be rented and returned at self-service kiosks throughout the city, including Shelby Bottoms Nature Center. A 24-hour pass costs $5, which includes rides of up to 1 hour. Additional fees are charged for longer rides. Phone (615) 625-2153 for Nashville B-Cycle information.
The J. Percy Priest and Old Hickory reservoirs are popular spots for boating, water skiing, swimming and other water sports. Children can cool off at Cumberland Park's water play area featuring an interactive splash pad, water jets and rain curtains. Indoor swimming is offered at Centennial Sportsplex; phone (615) 862-8480 for the Aquatics Department. Metro Parks and Recreation maintains both outdoor and indoor pools for public use at locations throughout Nashville; phone (615) 862-8400.
The Harpeth Scenic River, southwest of the city off US 70, welcomes canoes and kayaks. For information on canoeing trips in the Nashville vicinity contact the Tennessee Department of Tourist Development, 312 Rosa L. Parks Ave.; phone (615) 741-2159.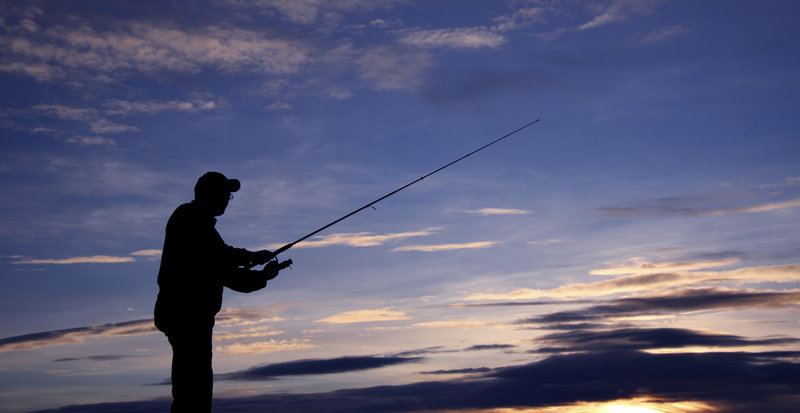 ImagineGolf/iStockphoto.com
Fishing for crappie, bass, catfish and sunfish in the lakes and reservoirs around Nashville is a favorite pastime. For fishing license information, contact the Tennessee Wildlife Resources Agency, phone (615) 781-6500. Licenses also are available at discount stores and sporting goods stores, bait shops and marinas.
Indoor and outdoor tennis courts are available at Centennial Sportsplex Tennis Center, across from Centennial Park. Metro Parks and Recreation offers free public courts on a first-come, first-served basis; phone (615) 862-8490 for Centennial and Metro Parks. Courts also are available at local high schools and universities.
Nine-hole golf courses open to the public include Percy Warner, (615) 352-9958, and Little Course at Aspen Grove, (615) 790-0222, in nearby Franklin. For 18-hole courses head to Harpeth Hills, (615) 862-8493, in Percy Warner Park; Nashboro Golf Club, (615) 367-2311; Ted Rhodes, (615) 862-8463, on the banks of the Cumberland River; Two Rivers, (615) 889-2675, near the Grand Ole Opry; or Shelby, (615) 862-8474, in East Nashville.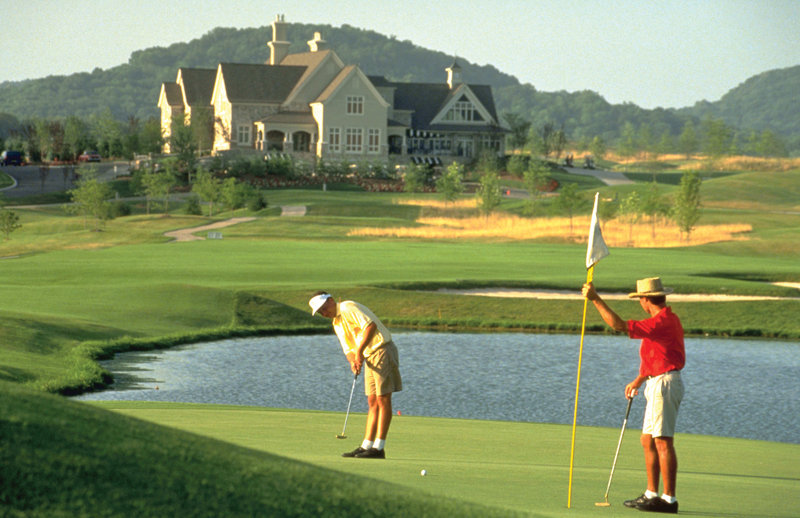 Courtesy of Nashville Convention & Visitors Corporation
Just northeast of town in Old Hickory you'll find 18-hole Riverside, (615) 847-5074, and Hermitage Golf Club, (615) 847-4001. Golfing options in Franklin include Forrest Crossing, (615) 794-9400, and Vanderbilt Legends Club of Tennessee, (615) 791-8100. McCabe Golf Course in West Nashville offers 27 holes; (615) 862-8491.