Shopping in Nashville Before you start collecting mementos from your trip to Music City, kick things off with some fancy footwear. Several boot dealers operate in downtown Nashville. Stock up on cowboy boots at Boot Barn (318 Broadway) or Boot Country (304 Broadway), where there's always a buy-one-get-two-free deal going on. Ladies will love the fashionable boot selection at Betty Boots (321 Broadway). Once you're outfitted for your travel, break in your new gear rambling past honky-tonks and crooning street musicians in the Lower Broadway district between 2nd Avenue and the Bridgestone Arena.
Stores housed in late-19th-century commercial structures along Broadway and 2nd Avenue peddle souvenir magnets and colorful guitar picks, assorted packages of Goo Goo Clusters (made by a local candymaker, the old-school chocolates have nourished sweet-toothed Southerners since 1912) and bold Johnny Cash T-shirts that most often come in black (naturally!). The Nashville Collection (120 2nd Ave. N.) stocks music-themed merchandise and souvenirs, as does the Ryman Auditorium Gift Shop (116 Rep. John Lewis Way N.). You'll find goods with a rock 'n' roll theme at Hard Rock Cafe (100 Broadway).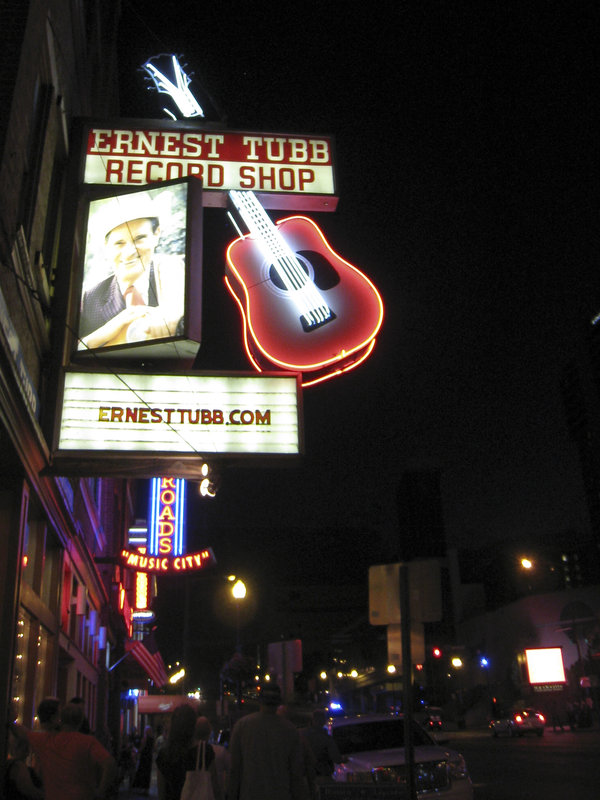 AAA/Katie Broome
If you're decked out in a glittery ten-gallon hat or a fringe-riffic suit and are wondering what to do, pick up a few sing-along-perfect tunes at the Ernest Tubb Record Shop (417 Broadway). In 1947 singer-songwriter Tubb opened the longtime Broadway business, which still holds the stage formerly used during radio broadcasts of the "Midnite Jamboree." The CD- and record-crammed space also showcases a variety of country music memorabilia.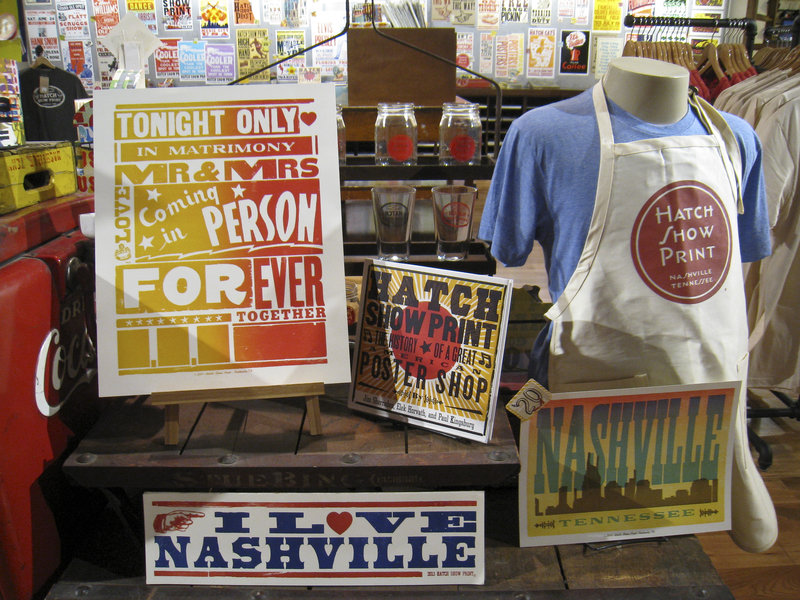 AAA/Katie Broome
Visitors crane their necks perusing the placarded walls of Hatch Show Print (224 Rep. John Lewis Way S.), one of the country's oldest working letterpress print shops. Reproduction posters promoting past performances by such stars as B.B. King, Willie Nelson and Elvis Presley are up for sale, as are T-shirts and coffee mugs emblazoned with memorable Hatch designs. You can even watch posters coming off the presses in the production shop or take a tour to create your own print.
Must-See Shopping Destinations for all Travel Packages
Just a short drive southwest on Broadway is Hillsboro Village. This bohemian neighborhood abutting Vanderbilt University features a small shopping and dining district centered on 21st Avenue South. Score a few more unconventional goodies—from distinctive greeting cards to contemporary art pieces—at A Thousand Faces (1720 21st Ave. S.), a local favorite.
Less than 2 miles from Hillsboro Village you'll find merchants and places to eat scattered along 12th Avenue South, between Wedgewood Avenue and Gale Lane, in an up-and-coming neighborhood known as 12South. Trade your air guitar for the real deal at Corner Music (3048 Dickerson Pike), the place for acoustic essentials since 1976. Continue your shopping spree with a well-caffeinated stop at Frothy Monkey (2509 12th Ave. S.), then head next door to MODA Boutique (2511 12th Ave. S.), where a well-curated selection of designer clothing and jewelry awaits.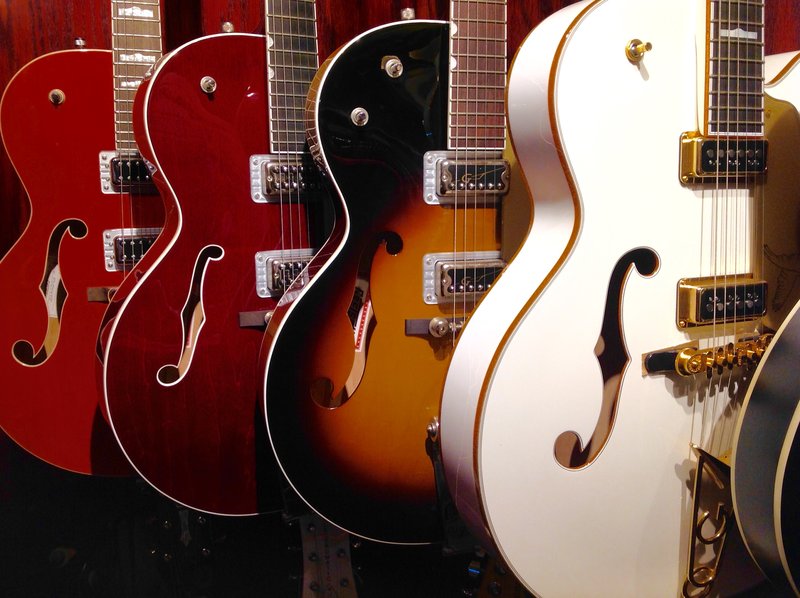 AAA/Inspector 592
Nashvillians who prefer indie wails to Southern twangs score vinyl and hard-to-find CDs at Grimey's New & Preloved Music (1060 E. Trinity Ln.) where albums from bands such as The White Stripes, the Meat Puppets, and Nick Cave & The Bad Seeds occupy every available nook and cranny. New and vintage stringed instruments await the next great pickers, fiddlers and strummers at Gruhn Guitars (2120 8th Ave. S.), in business since 1970. Closer to downtown but still on Eighth Avenue, Carter Vintage Guitars (625 8th Ave. S.) offers even more stringed instruments for serious collectors (the price tags are pretty serious, too). And 8th Avenue South, by the way, is a district known for its antique shops.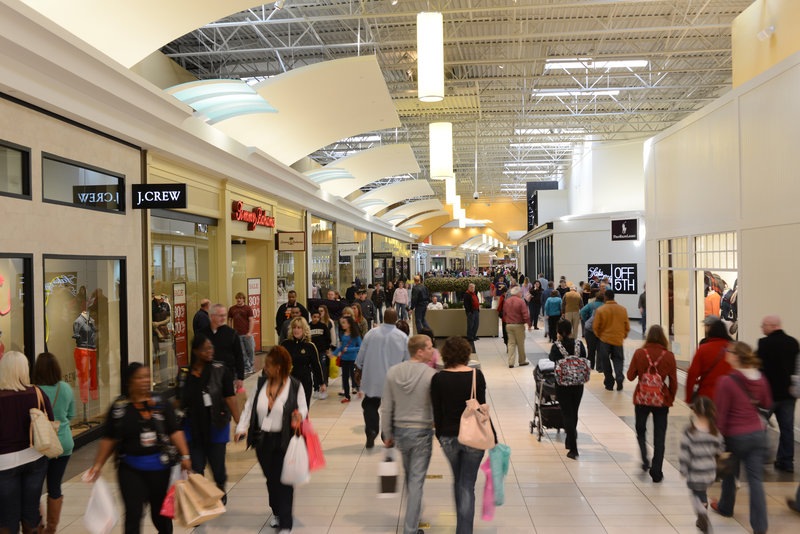 Courtesy of Nashville Convention & Visitors Corporation
Retailers at Opry Mills (433 Opry Mills Dr.) outlet mall include Coach, Fossil Outlet, LEGO, Polo Ralph Lauren Factory Store, H&M and J. Crew Factory Store.
Fashionistas aching for a no-holds-barred shopping spree should head to The Mall at Green Hills , 8 miles southwest of downtown at 2126 Abbott Martin Rd. Anchored by Dillard's, Macy's and Nordstrom, the pristine, skylight-capped shopping center offers more than 100 specialty stores (upscale merchants include Burberry, Tiffany & Co. and Williams-Sonoma) and nearby restaurants.
Close by, hip urbanites linger inside such shops as Allen Edmonds, Anthropologie, Vineyard Vines and West Elm at Hill Center Green Hills (4015 Hillsboro Pike), an open-air, main street-style shopping village. The daughter of Hank Williams Jr. owns the nearby boutique H. Audrey (4027 Hillsboro Pike), a popular spot for celebrity sightings.
Also serving Nashville-area mall rats are RiverGate Mall , 1000 Rivergate Parkway off I-65 in Goodlettsville and home to Dillard's and JCPenney; and Lebanon Outlet Marketplace , 25 miles east at the junction of I-40 and SR 231 in Lebanon at 1 Outlet Village Blvd., featuring 60-plus merchants, including Brooks Brothers Factory Store and Polo Ralph Lauren Factory Store. A suburban retail paradise, CoolSprings Galleria , off I-65 at 1800 Galleria Blvd. in Franklin, lures patrons with Belk, Dillard's, JCPenney, Macy's and H&M, in addition to more than 150 specialty shops, including an American Girl store.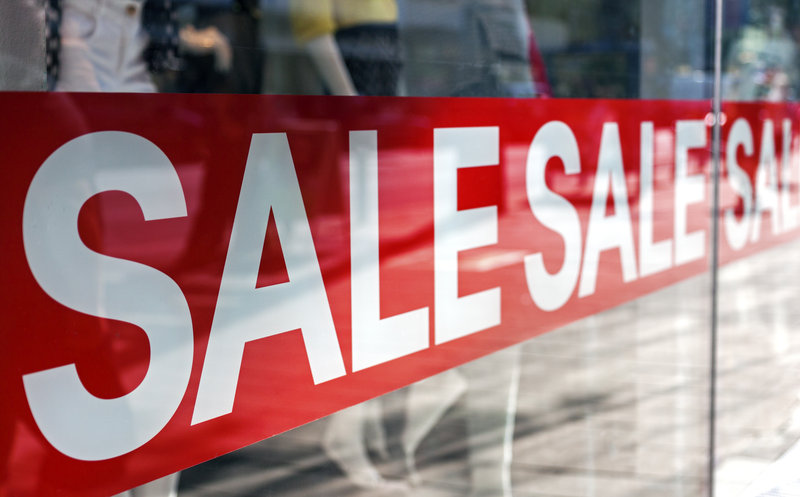 Cebas/iStockphoto.com
After hitting the CoolSprings shopping hub, check out The Factory at Franklin (230 Franklin Rd.), a complex of Depression-era factory buildings first built for a stove manufacturing company. While the cavernous space retains its industrial look, patrons of art galleries, restaurants, and clothing and gift boutiques now swarm the site. More shopping awaits you less than a mile away in Franklin's quaint 15-block historic downtown district. Wooden planters and canvas awnings line Main Street, along which you'll find fine teas, chic accessories and campy toys. If you love rummaging through collections of rare books, oil paintings and pretty china sets, walk to Second Avenue and South Margin Street, where a handful of antique dealers operate.
Fans of the History television series "American Pickers" can shop for antiques and collectibles at Antique Archaeology (1300 Clinton St., Suite 130), located in a 1900s car factory near Marathon Village.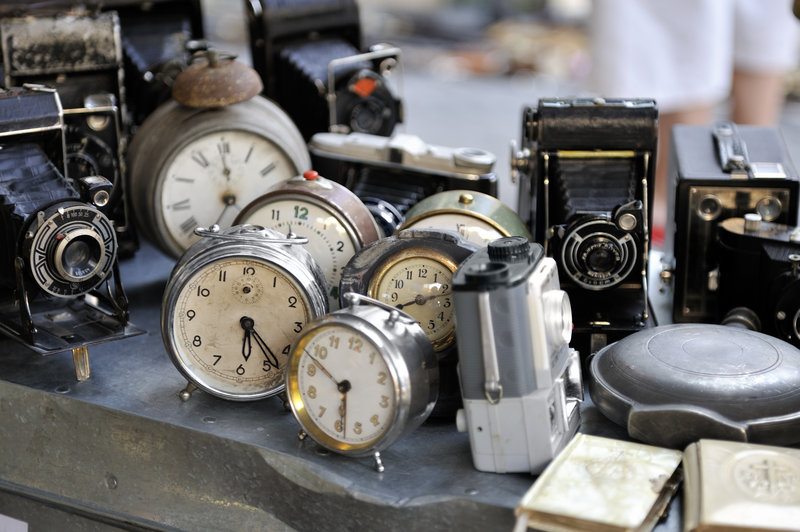 iStockphoto.com/parema
If what you really enjoy is haggling over prices, don't miss the Nashville Flea Market at The Fairgrounds Nashville (625 Smith Ave.), held the fourth weekend of each month (held the third weekend in December). One mile south of downtown Nashville, the fair attracts bargain hunters in search of arts and crafts, furniture and collectibles.