Inexorably altered by Hurricane Katrina in 2005, New Orleans was once called "The City that Care Forgot," a nickname that aptly described its bon vivant atmosphere. It was always a melting pot of peoples and cultures, with diversity not merely recognized but celebrated. Out of this eclectic blend of French, Spanish and African influences came jazz, Cajun cooking and Mardi Gras. Built in an improbable location—on a swamp in a bend between the Mississippi River and Lake Pontchartrain—the Crescent City nonetheless became the fifth-largest convention destination in the United States, attracting 10 million visitors a year.
Today, New Orleans is a city almost fully recovered. A famous vacation destination, tourism remains the city's lifeblood. Visitors can still expect the same charm, the same Creole hospitality, the same indomitable spirit that gave rise to the Big Easy's unofficial motto, Laissez les bons temps rouler. Let the good times roll, indeed.
In Depth
New Orleans, once described as an "inevitable city on an impossible site," survived floods and disasters from its earliest days. Its location on a swampy patch between the mouth of the Mississippi River and Lake Pontchartrain made it a vital—and vulnerable—port.
Famous for Mardi Gras revelry, Creole hospitality and the many fun places to go, New Orleans became a popular tourist destination. The Big Easy's nickname and its unofficial motto, Laissez les bons temps rouler ("Let the good times roll"), seemed to belie issues with poverty, unemployment or violent crime; even the political scandals were entertaining.
A complex system of levees, drainage canals and pumps kept the city dry but also caused it to sink below sea level. Hurricanes brought severe flooding, and experts warned that a direct hit would cripple the city. That prediction came true in 2005 with Hurricane Katrina. Lake Pontchartrain's levees crumbled, leaving parts of the city under water and 1,500 people dead.
Hope emerged, though, through grass roots recovery efforts. Rebuilding homes, restoring a distinctive cultural identity and preserving and nurturing a rich musical heritage are key to the city's revival.
Streetcars once again shuttle passengers down Canal Street and the Riverfront, and the St. Charles Avenue line's cars clang and sway along their 13-mile route—at $1.25 a sightseeing bargain. The French Quarter buzzes with activity; music spills onto streets, competing with sidewalk singers, gypsy violinists, saxophonists and the Steamboat Natchez's calliope.
Residents refuse to be overwhelmed by their troubles—a spirit that harkens back to the first intrepid settlers who called the Louisiana bayous home.
Founders Pierre and Jean-Baptiste Le Moyne arrived in 1699, claiming the region for France. Slavery was introduced almost immediately, with African-Americans populating the Tremé neighborhood abutting the Vieux Carré, now a historic district incorporating Louis Armstrong Park, site of a slave gathering place. African and West Indian rhythms generated there contributed to the birth of jazz in New Orleans.
In the mid-1700s France ceded the city to Spain and the French-speaking ancestors of present-day Cajuns arrived, driven from Acadia (Nova Scotia) by the British and an impending civil war.
Within a month in 1803, Louisiana's ownership passed from Spain to France and then to the United States through the Louisiana Purchase. A clash of cultures commenced: The French kept to the Vieux Carré and the Americans to the Garden District.
Less than a decade later, the United States and England were at war. The invading army coveted the port and nearly captured it during the Battle of New Orleans, which pitted the British against Gen. Andrew Jackson.
Farming and a successful port made New Orleans a key Civil War target. Captured a year after fighting began, the Crescent City remained under Union rule until Reconstruction ended.
The Storyville district, created just outside the Vieux Carré to confine prostitution to one locale, flourished until 1917, and Bourbon Street's bawdy reputation arguably traces to a tolerance for promiscuous behavior. A more favorable outcome of the district was its jazz legacy—Louis Armstrong and Jelly Roll Morton practiced their music styles in Storyville bordellos.
Partying never ends in the French Quarter. Tourists still line up at Pat O'Brien's for fruity rum Hurricanes and music lovers queue outside Preservation Hall for Dixieland jazz. And traditional jazz funerals—where a brass band marches in a funeral procession, playing solemn dirges before launching into "When the Saints Go Marching In"—still take place.
By Car
Two major automobile routes enter New Orleans from the north. I-59, a four-lane controlled-access freeway, comes from Hattiesburg, Miss.; it is paralleled by two-lane US 11. North of Slidell US 11 becomes I-10, an east-west route linking New Orleans with Baton Rouge to the west and Mississippi's Gulf of Mexico beaches to the east.
From Jackson, Miss., I-55 leads south between lakes Maurepas and Pontchartrain. It then connects with I-10 at La Place for the final 26 miles into New Orleans. The 24-mile, four-lane Lake Pontchartrain Causeway, a scenic route into the city, is accessible from both I-55 and I-59 via I-12; the toll is $5.
I-10 and US 90 are the main east-west approaches, running parallel east of New Orleans. US 90 passes through a series of beach communities; I-10 affords faster travel. US 90 follows Claiborne Avenue through the city, crossing the Mississippi River via the Huey P. Long Bridge.
Near the Mercedes-Benz Superdome, US 90 Bus. Rte. follows the Pontchartrain Expressway across The Crescent City Connection Bridge. Then, as Westbank Expressway, it runs through the suburbs to rejoin US 90 near Bridge City. I-10 offers expressway travel through the heart of the city and is the direct link to Louis Armstrong New Orleans International Airport via a four-lane airport access road.
From the west, I-10 and US 90 are parallel or combined routes to Lafayette. From there US 90 takes a scenic, southerly swing through bayou country, and I-10, which is the shorter and faster route, heads for New Orleans via Baton Rouge.
Air Travel
Louis Armstrong New Orleans International Airport (MSY) is about 21 miles west of downtown New Orleans in Kenner and is served by nearly all major domestic and foreign carriers. Citybound traffic exits the airport in two directions.
To connect with the expressway, exit the airport to the east and take Airport Road (not Airline Highway) north to I-10 east. After about 10 miles I-10 moves southward into town. Exiting to I-610 east will lead to the eastern leg of I-10. Another route into New Orleans is via US 61 east (Airline Highway), which is accessed just south of the terminal building.
The average taxicab fare from the airport to the Central Business District (CBD) is $41 for one or two people and $15 per person for three or more riders. Limousine service is available starting at $58 for up to two passengers. The Airport Shuttle has ticket booths on the lower level of the baggage claim area. Vans depart every 15 minutes from the airport and provide transportation into the city for $24 one-way and $44 round-trip; phone (504) 522-3500 or (866) 596-2699 for reservations. Jefferson Transit operates a bus from the airport to Tulane and Loyola avenues Monday through Friday (fare $2), and to Tulane and Carrollton avenues Saturday and Sunday (fare $1.50); phone (504) 818-1077.
New Orleans is served by several major car rental agencies. Arrangements should be made before you leave on your trip. Your local AAA club can provide this service or additional information. Hertz, (504) 568-1645 or (800) 654-3080, offers discounts to AAA members.
Street System
The street system is determined by the natural boundaries of the Mississippi River and Lake Pontchartrain. North-south streets are usually perpendicular to the lakeshore or riverbank, while east-west routes are more or less parallel to them.
Uptown means upstream and generally toward the river. Lakeside indicates the general direction toward the lake; riverside denotes the direction toward the river. Downtown, which encompasses the central business district, is east and northeast of Lee Circle.
The river-oriented part of the city falls within the triangle formed by Carrollton and Esplanade avenues and the Mississippi. Canal Street, Tulane Avenue and the Pontchartrain Expressway are the main thoroughfares. New Orleans' principal routes across the city are Tchoupitoulas Street and St. Charles, Claiborne and Broad avenues.
Above the Carrollton-Esplanade apex, roads run approximately northward to Lake Pontchartrain. In addition to Pontchartrain Expressway, the main routes are Wisner Boulevard and Elysian Fields Avenue. Major crosstown routes through New Orleans are Airline Highway, City Park Avenue, Gentilly Boulevard and Lakeshore Drive.
Canal Street, which runs northwest, divides north from south. Thus, street numbering moves outward from it as well as lakeward from the Mississippi. Streets also change names as they cross Canal. For example, Royal Street becomes St. Charles Avenue, and Bourbon Street becomes Carondelet Street. Except for divided thoroughfares such as Canal, Tulane, Basin and St. Charles, most streets downtown and in the French Quarter are one-way.
Few left turns are permitted from major arteries or moderately traveled downtown streets. It is easier to loop to the right back around the block than to drive a mile or more in search of a legal left turn. Right and left turns on red at one-way intersections are permitted unless otherwise posted.
The speed limit is 30 mph on most streets and 35 mph on boulevards, or as posted. However, on many streets these limits will rarely be reached. Heat, humidity and a water table that lies only 2 to 3 feet below the surface make street maintenance a continuing problem. A buckle of pavement may be the closest thing to a hill you see in New Orleans.
Rush hours are from 7 to 9 a.m. and 3 to 6 p.m. Avoid driving during these hours whenever possible. Congestion is greatest on bridges, I-10, I-610 and on the narrow streets of the French Quarter, several of which are blocked off for pedestrian use. Royal Street turns into a pedestrian mall from 11 a.m. to 4 p.m., and Bourbon Street is a pedestrian mall from dusk to early morning hours.
Parking
Parking lots and garages can be found throughout the downtown business area; fees vary and may be increased during special events. Parking fees at the Riverwalk and in areas of the French Quarter are typically higher than in other areas of the city (the closer to Bourbon Street, the higher the rates).
On-street parking is scarce and is prohibited in most central sections. Visitors should read—and heed—the rather small signs that tell where and when parking is legal, as the regulations are strictly enforced by prompt towing and heavy fines.
Regular 2-hour meters are $2 to $3 per hour. Meters are enforced Monday through Saturday 8 a.m. to 7 p.m. Parking is prohibited at meters in designated rush hour zones from 7 a.m. to 9 a.m. and 4 p.m. to 6 p.m. For towing/auto pound information phone (504) 658-8284 or (504) 565-7451.
Public Transportation
New Orleans' city bus system is inexpensive and efficient. On regular runs within the city limits the bus fare is $1.25 and transfers are 25c; express fare is $1.50 or 25c with a transfer from a regular bus. The Jazzy pass—$3 for 1 day or $9 for 3 days—allows unlimited rides on all Regional Transit Authority buses and streetcars; exact change is required.
The clanging streetcars that ply St. Charles Avenue are part of the transit system. The Canal Streetcar has two lines. The Canal-City Park/Museum line runs from Esplanade Avenue to Canal Street, then along Canal Street from the Mississippi River to the City Park Avenue terminal. Canal Street connects to City Park at Beauregard Circle via a line along North Carrollton Avenue. The Canal-Cemeteries line runs the length of Canal Street, from the Mississippi River to the old historic cemeteries. The Rampart-St. Claude Streetcar runs along Loyola Avenue to N. Rampart Street to St. Claude Avenue. The Riverfront Streetcar provides transportation along the Mississippi River from Earhart Boulevard to Elysian Fields Avenue. One-way fare is $1.25 and transfers are 25c. The Regional Transit Authority can provide more information about both bus and streetcar routes and fares; phone (504) 248-3900.
Outlying parishes are served by other bus companies. East Jefferson Parish, including the airport, is served by Jefferson Transit which also operates buses to Gretna, Harvey, Westwego and other suburbs across the river. Phone (504) 818-1077.
A ferry system connects New Orleans with the West Bank and provides excellent views of the downtown skyline. The 10-minute trips depart from Algiers Point and Canal Street docks (pedestrians only) and from Lower Algiers to Chalmette docks; the cost is $2 per automobile or pedestrian. For ferry schedule and updates, phone the Louisiana Department of Transportation and Development at (888) 613-3779.
Sales Tax
Louisiana's statewide sales tax is 5 percent; an additional 5 percent is levied in the New Orleans metro area, and Orleans Parish has a .5 percent tax on food and beverages. The city has a 14 percent lodging tax, plus an occupancy tax of $1-$3 per night. The state's car rental tax is 3 percent.
Police (non-emergency)
(504) 821-2222
Fire (non-emergency)
(504) 658-4700
Time and Temperature
(318) 324-8808
Hospitals
Ochsner Medical Center, (504) 842-3000; Touro Infirmary, (504) 897-7011; Tulane Medical Center, (504) 988-5263; University Medical Center New Orleans, (504) 702-3000.
Air Travel
Louis Armstrong New Orleans International Airport (MSY) is about 21 miles west of downtown New Orleans in Kenner and is served by nearly all major domestic and foreign carriers.
Rental Cars
New Orleans is served by several major car rental agencies. Arrangements should be made before you leave on your trip. Your local AAA club can provide this service or additional information. Hertz, (504) 568-1645 or (800) 654-3080, offers discounts to AAA members.
Rail Service
Amtrak uses the Union Passenger Terminal at 1001 Loyola Ave. Daily service is offered. Phone (800) 872-7245 for further information.
Buses
The Greyhound Lines Inc. bus terminal is at 1001 Loyola Ave.; phone (504) 525-6075 or (800) 231-2222 for schedule and fares.
Taxis
Cabs are plentiful in the main business and tourist areas. Average fare is $3.50 initially and $2.40 for each additional mile and $1 for each additional person. The largest companies are Carriage/Yellow/Checker, (504) 207-7777; Metry, (504) 835-4242; and United, (504) 522-9771. Information about taxi service also can be obtained from the Taxicab & For Hire Bureau at (504) 658-7176.
Public Transportation
Transportation by bus, streetcar and ferry is available in New Orleans.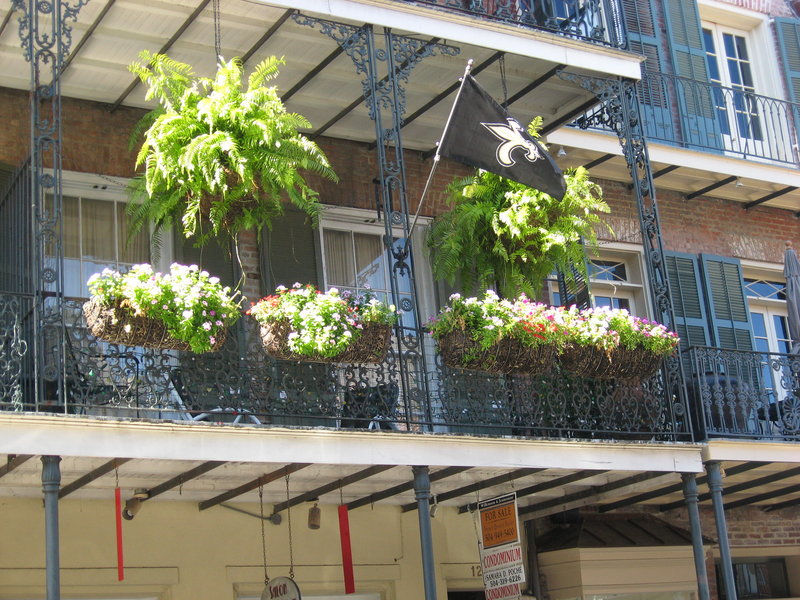 Visit the Garden District's architectural gems; admire the venerable Uptown neighborhood's Greek-Revival mansions and Creole cottages. Have dinner at
Commander's Palace
(1403 Washington Ave.), established in 1880. Call ahead; a reservation at the landmark restaurant is highly coveted, as are such signature menu items as turtle soup and bread pudding soufflé.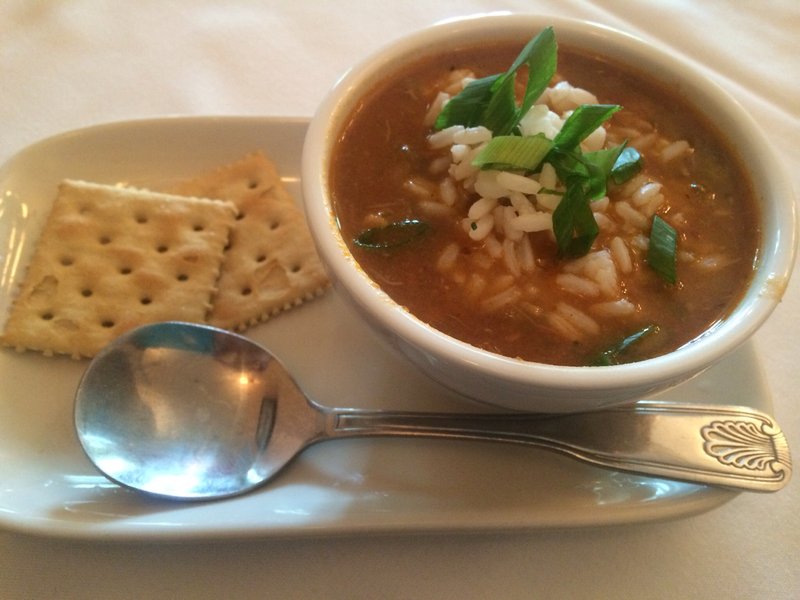 In New Orleans, it's all about the food, so you certainly can't leave without sampling some crawfish étouffée, shrimp jambalaya and gumbo. Still hungry? Have a picnic on the river with a muffuletta from
Central Grocery Company
(923 Decatur St.) or a po'boy from
Mother's
(401 Poydras St.). For dessert, try a serving of king cake from
Mardi Gras World
(1380 Port of New Orleans Pl.) offered with the guided tour.
flickr/Infrogmation of New Orleans
Sit in on a session at
Preservation Hall
(726 St. Peter St.). The local band at this shrine to Dixieland jazz plays almost every night. "Hall" is a misnomer; only about 100 people can squeeze into the room, so line up early and bring a fan (there's no air conditioning).
Cruise up the Muddy Mississippi aboard the
Creole Queen
(365 Canal St.) or
New Orleans Steamboat Company
's Steamboat Natchez (400 Toulouse St.). The paddlewheelers offer lunch and dinner cruises, live jazz, tours of the Port of New Orleans and trips to the
Audubon Zoo
(6500 Magazine St.).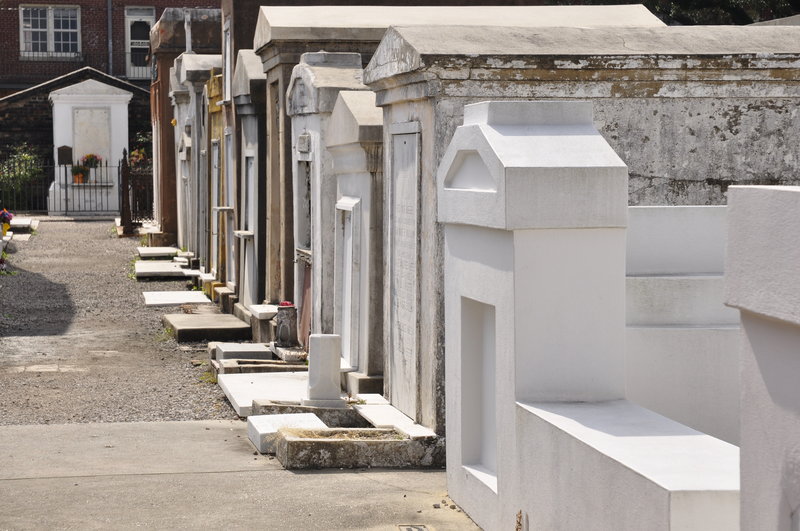 Walk among the graceful mausoleums and tombs of New Orleans'
Old Cemeteries
. Two of the closest are
Lafayette Cemetery No. 1
(1400 Washington Ave.) in the Garden District and
St. Louis Cemetery No. 1
(Basin and St. Louis streets) just north of the French Quarter. Guided tours are available from Save Our Cemeteries,
Historic New Orleans Tours
(departs 334-B Royal St.) or
Haunted History Tours
(723 St. Peter St.).
There are plenty of things to do when the sun goes down. Join the nightly parade on the boulevard of bacchanalia known as Bourbon Street. You'll see it all on this seven-block stretch of music bars, restaurants and strip clubs (not that you would ever step inside). Not for children or the faint of heart.
Order beignets and café au lait at
Café Du Monde
(800 Decatur St.). Sit back and watch street performers, fortune-tellers and balloon artists provide non-stop entertainment to the steady stream of tourists on
Jackson Square
(701 Chartres St.).
Hop on the
St. Charles Avenue Streetcar
, a New Orleans tradition since 1835, for a delightful $1.25 tour of the city. The main boarding location is at Carondelet and Canal streets, but it can be boarded at stops all along St. Charles Avenue. The historic olive green streetcars run along the edge of the Garden District, past mansions, Loyola and Tulane universities and
Audubon Park
(6500 Magazine St.).
New Orleans Travel with Kids
New Orleans is a lively city full of many fun things to do and fun places to go, but not every location or event is suitable for the whole family. Consider these spots for the younger members of your group on your next vacation.
Under 13
A merry-go-round ride puts a smile on any child's face.
Carousel Gardens Amusement Park
's (7 Victory Ave.) restored 1906 wooden carousel is a timeless classic with 54 hand-carved horses. Other grin-inducing rides include a Ferris wheel, bumper cars, Tilt-A-Whirl and miniature train.
The
Louisiana Children's Museum
(420 Julia St.) is full of fun for toddlers and preteens. Make a sculpture or painting, discover how the human body works, build a giant bubble around your body, climb a rock wall and view the world through the eyes of a cat or a hawk.
New Orleans is world-famous for its magical Mardi Gras parades. Get the Mardi Gras experience without the crazy crowds at
Mardi Gras World
(1380 Port of New Orleans Pl.), where many of the parade's floats are created. Watch artists paint giant court jesters and mystical creatures in explosive colors.
Teens
New Orleans offers plenty of adventure travel spots teens will love. Venture into the wilds outside of the city for an exciting swamp tour. A shuttle bus picks you up at your hotel and soon you're drifting over glassy waters in a covered boat past shade trees, an old cemetery, and, of course, alligators. Native guides keep the entire family entertained with stories about swamp life, and you can even hold a baby alligator.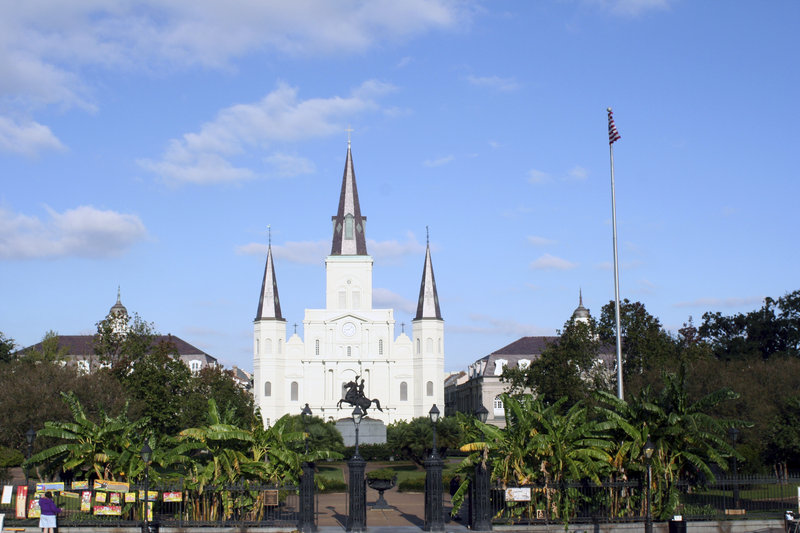 Cynthia Taylor/iStockphoto.com
Stroll around
Jackson Square
(701 Chartres St.) and ogle the scores of musicians, street performers, fortune tellers and human statues. Have your portrait painted by one of the street artists for a modest fee, or take in the scenery on a mule-drawn carriage ride.
If you're anywhere near the Garden District, stop at
Commander's Palace
(1403 Washington Ave.) for its heralded jazz brunch. Put on your Sunday best and introduce your brood to some fine cuisine; it's a little pricey but worth it. Brave kids can try the turtle soup; everyone will like the berry-filled black and blue pancakes topped with whipped Creole cream cheese.
All Ages
No matter the time of day, a stop at
Café Du Monde
(800 Decatur St.), a New Orleans institution since 1862, is an absolute must. Just try to resist the light-as-air, smothered-in-confectioner's-sugar beignets. These fried squares of dough will have everyone covered in powdered sugar and begging for more, so factor in more than one trip to this café during your stay.
Introduce your family to the city's historic form of transportation on the
St. Charles Avenue Streetcar
. The main boarding location is at Carondelet and Canal streets. Built in the mid-1920s, the streetcars will take you through the Garden District with its stately Greek Revival homes and canopies of magnificent oak and magnolia trees. Let the kids pull the cord to signal the conductor to stop at
Audubon Park
(6500 Magazine St.).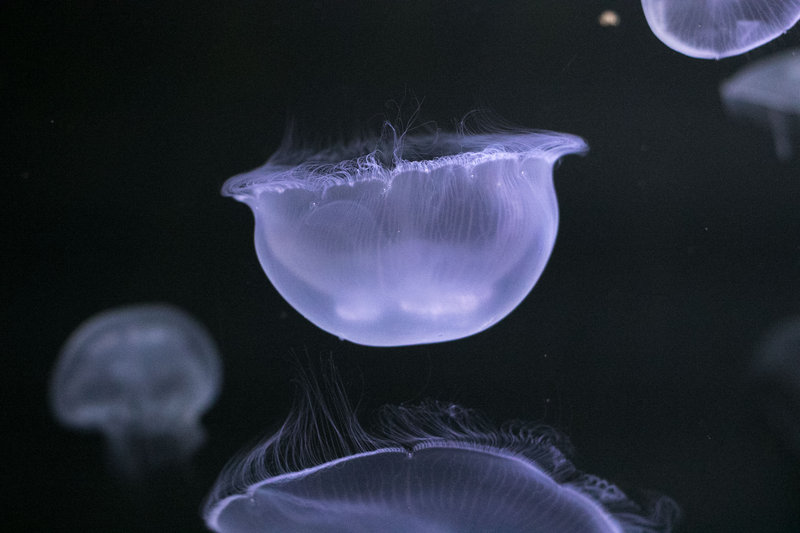 Courtesy of Audubon Nature Institute
Audubon Aquarium of the Americas
(1 Canal St.) is filled to the gills with aquatic life. Meet the aquarium darlings, Clara and Ruby, adorable sea otters whose antics will make everyone giggle. You also can pet surprisingly unslimy stingrays, walk through a tunnel of toothy sharks and tour an amazing Amazon rain forest.
All sorts of creepy-crawlies (live and mounted) are on display at
Audubon Butterfly Garden and Insectarium
(423 Canal St.). Creep through a room swarming with human-size animatronic bugs or dare to try chocolate "chirp" cookies made by bug chefs. The gossamer-winged beauties in Butterflies in Flight will delight anyone whose skin crawls at the thought of an arachnid or centipede.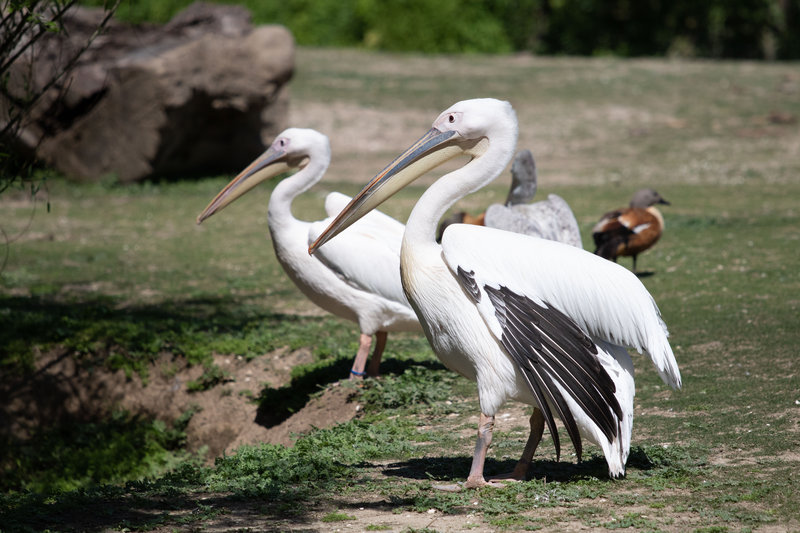 Courtesy of Audubon Nature Institute
Audubon Zoo
(6500 Magazine St.) is a sure kid pleaser. It's home to more than 1,500 creatures from all parts of the globe. There's even a re-created swamp complete with live, rare white alligators. Heat-fatigued urchins will be revived at the Cool Zoo splash park.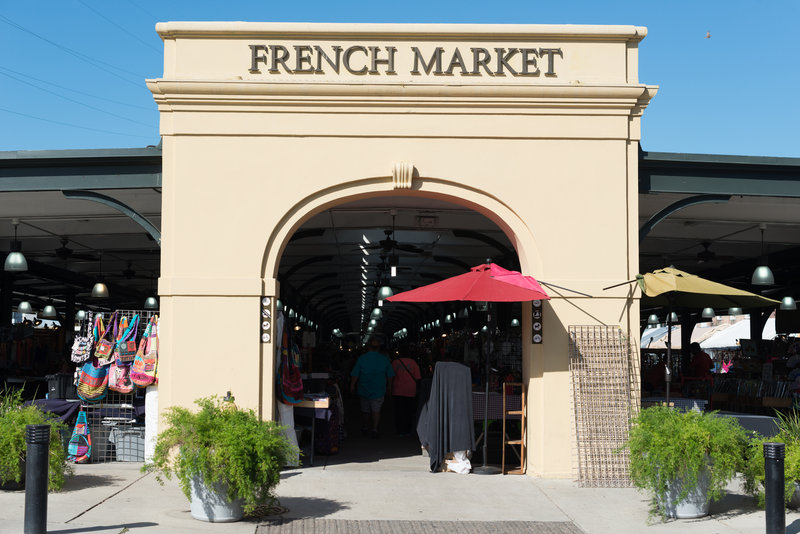 Shopping in New Orleans
While on your vacation, join locals for a day of serious bargain hunting or frivolous window shopping along some of the South's most picturesque streets. The best places for good finds are just about anywhere in the French Quarter or along 6 miles of Magazine Street, but don't overlook the charming niches in Uptown neighborhoods as well as the variety found on bustling Canal Street in downtown New Orleans.
The French Quarter
New Orleans' distinctive European heritage has made the area a treasure chest for antique hunters. Eighteenth- and 19th-century furnishings, rare coins, weapons and estate pieces of all kinds are showcased along with Victorian and art deco items, high-end collectibles and relics from around the globe in dozens of shops throughout the Vieux Carré.
Of the three main shopping arteries—Royal, Chartres and Decatur streets—Royal Street has the greatest concentration of antiques, art and collectibles, while Chartres is known for an eclectic mix of vintage and designer apparel boutiques. On Decatur you'll find a little bit of everything, from custom-blended fragrances to souvenirs to packaged local fare—chicory coffee, beignets, pralines, Tabasco products and more. You'll also want to peruse the quaint shops and restaurants tucked away on side streets and around Jackson Square.
There are more than two dozen antique shops alone in the first nine blocks of Royal Street off Canal Street. Maybe you don't need that sparkling crystal chandelier hanging in Rothschild's Antiques , or the majolica jardinière you spied in M.S. Rau Antiques , or a set of oyster plates like the ones in Moss Antiques . But window shopping is still one of the most fun things to do, right? And look you should while you have access to a wealth of fine and rare European antiques the likes of which were first brought to the city by French and Spanish aristocrats.
When it comes to antiques, provenance is everything. And so it is with many a family-owned New Orleans establishment operated by third, fourth or fifth generations. In the tradition of Rothschild's, Rau and Moss, several respected businesses have operated in the French Quarter for decades. James H. Cohen and Sons , purveyors of rare coins and early weapons since 1898, is at the very Royal Street address where the company was founded. Waldhorn & Adler carries on a tradition started in 1881 of offering quality furniture, accessories and estate jewelry, while French étagères, alabaster sculptures, Regency secretaries, trumeaux mirrors and case clocks are among the fine hand-picked antiques featured at Ida Manheim Antiques , established in 1919.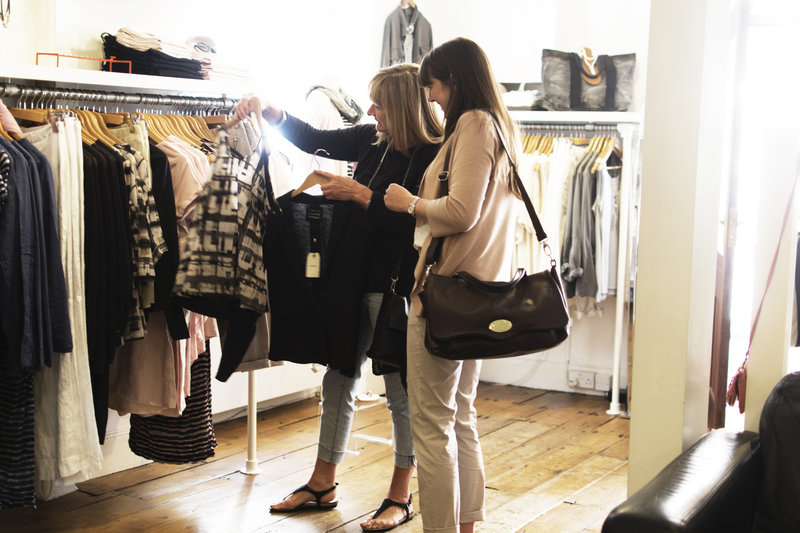 Mypurgatoryyears/iStockphoto.com
On Chartres Street you'll find English silverware, barware and jewelry at New Orleans Silversmiths ; luxury culinary antiques and related decor—a veritable feast for the eyes of silver, copper, crystal, china and linens—at Lucullus ; and French furniture and Italian accent pieces at Soniat House Antique Galleries . A number of junktique shops on Decatur Street might appeal to those who like to poke around for something more affordable.
Curio shops specializing in collectibles are abundant. The Brass Monkey features hundreds of diminutive Limoges porcelain boxes. The unremarkable front door of Quarter Past Time opens onto a wonderland of vintage timepieces, clocks and radios. In addition to autographed books, photographs, record albums and sports memorabilia, Vintage 329 's selection of artist-signed guitars and musical instruments might well rival any collection displayed at a Hard Rock Cafe.
French Quarter residents embrace a bohemian lifestyle that nurtures all forms of creativity. Artwork ranging from fine to folk to outsider hangs on the weathered iron gates surrounding Jackson Square and in this cross-section of galleries: Kurt E. Schon, Ltd. , showing works from the 18th and 19th centuries; Sutton Galleries , emphasizing impressionist paintings; Rodrigue Studio , home of the Blue Dog; and Kako Gallery , a hodgepodge of arts and crafts by Louisiana artists. A number of artists' galleries specialize in paintings, photographs and prints of New Orleans.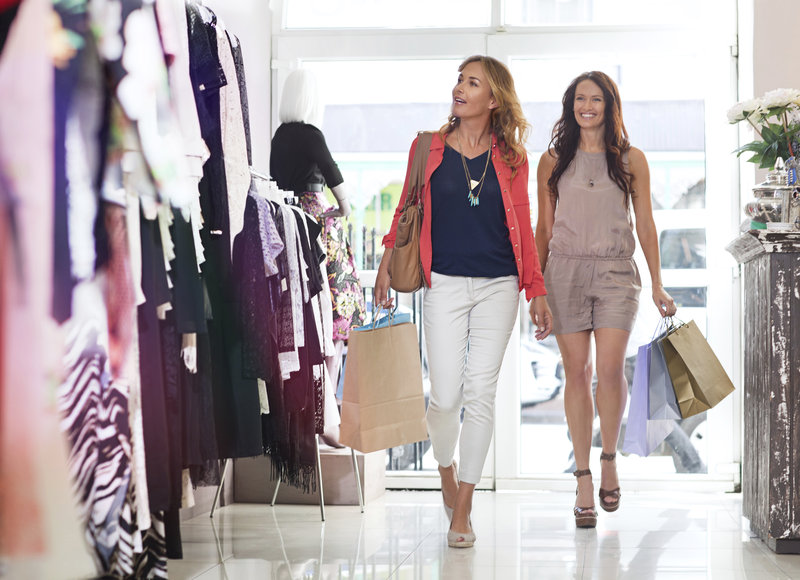 gradyreese/iStockphoto.com
Given the creative juices of up-and-coming designers vying for recognition, clothing boutiques are nearly as plentiful as antique shops. Fleur de Paris , on Royal Street, specializes in custom millinery and flirty feminine frocks, all of which are displayed in surroundings reminiscent of a Paris fashion salon. Their hats have coiffed celebrity clients and Kentucky Derby attendees.
Most French Quarter shops feature original couture as well as designer ready-to-wear. Whether your style is funky, retro, glam or romantic, you'll find it on Chartres Street. United Apparel Liquidators (look for the understated UAL sign) is chockablock with high-end designer clothes at deep discounts. The flagship Hemline store, appealing to twenty- to forty-somethings, opened in 1994; today there are more than 20 stores in several states. And here are more trendy and unique fashion boutiques on Chartres Street: Sweet Pea & Tulip , at 618 Chartres; and Violet's , at 808 Chartres.
Perfume, cigars, occult paraphernalia, Gothic collectibles, souvenirs ranging from Mardi Gras masks to voodoo dolls—the eclectic list of merchandise goes on and on. But you can't leave the city without a box of pralines, New Orleans' signature sweet. Aunt Sally's Praline Shop is run by descendants of the family that founded the cookery in the 1930s, while "newbie" Southern Candymakers has been around since 1992.
A bibliophile's trip to New Orleans isn't complete without a stop at Faulkner House Books , in the Pirate's Alley apartment (opposite the Cathedral-Basilica of Saint Louis King of France) where William Faulkner lived and wrote "Soldiers' Pay." Crescent City Books , on Baronne Street, is a good resource for scholarly books, and Dauphine Street Books specializes in out-of-print reads. A Tisket A Tasket on Decatur Street has a nice selection of regional cookbooks.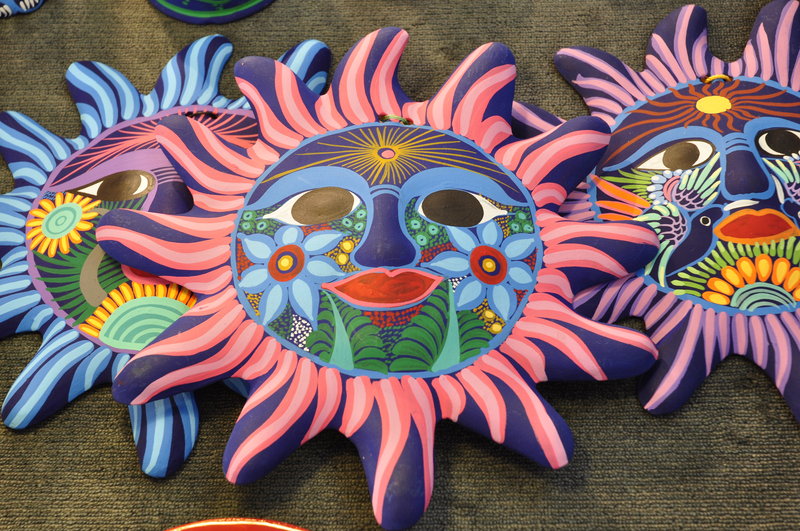 AAA/Photo submitted by Brooke Holt
The
French Market District
, along Decatur Street between St. Ann Street and Ursulines Avenue, houses more shops, informal local restaurants, a flea market and open-air produce stands within its centuries-old arcades.
Specialty Districts
The Shops at Jax Brewery , a complex of retail stores, kiosks and eateries overlooking the Mississippi River and the dock of the Steamboat Natchez and the Riverboat City of New Orleans, is at Decatur and St. Peter streets in a former turn-of-the-20th-century brewery. Browse the upscale retailer and local icon, Cajun Clothing Company by Perlis. Home Team Sportswear displays college and professional sports merchandise, including all things Saints-related.
Another of the complex's shops is Save NOLA, an outlet for a post-Katrina foundation supporting organizations that rebuild homes, sells T-shirts, caps and wearables; entrepreneurial Katrina victims first sold the line of organic cotton sportswear on a street corner. Topped by bold letters proclaiming "Home of Jax Beer," the brewery shops are a favorite spot for browsing and sampling New Orleans cuisine. A memorabilia collection on the second floor chronicles the brewery's history.
If you prefer to do your browsing in the open air, head to Frenchmen Street after dark. The Palace Market takes place at 619 Frenchmen St., next to one of this nightlife district's most popular jazz clubs (The Spotted Cat Music Club). Local and regional artisans hawk handmade items at the hip outdoor bazaar, which takes place Sun.-Wed. 7 p.m.-midnight, Thurs.-Fri. 7 p.m. to 1 a.m. and Sat. noon-4 and 7 p.m.-1 a.m.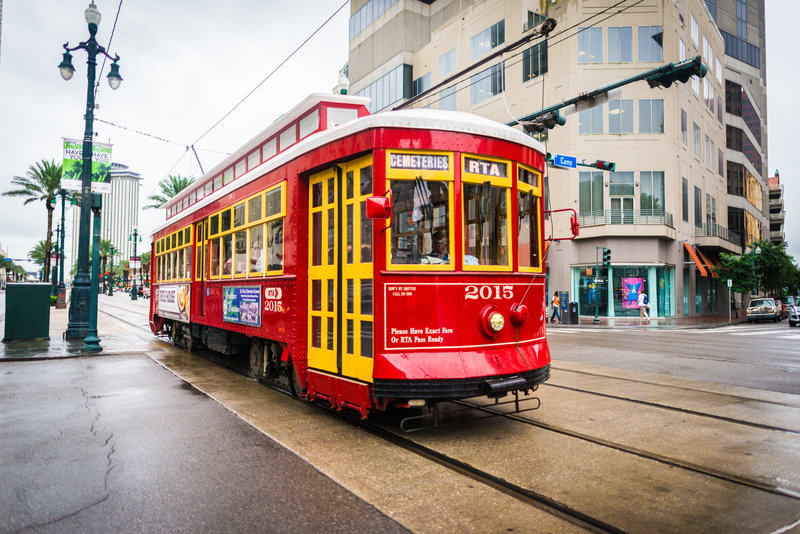 Another famous New Orleans thoroughfare, Canal Street was a stylish retail destination in its heyday, before the advent of suburban shopping malls. Many establishments are still family-owned, some with their roots in the early part of the 20th century.
Whether you're a fashionista, decorator or collector, a day on Magazine Street equates to shopping bliss. There are a couple of ways to negotiate this 6-mile artery lined with antique shops, clothing boutiques, jewelry stores, home decor showrooms, artisans' studios and art galleries, many of which are housed in charming old cottages and warehouses. If you prefer to drive, know that on-street metered parking or side-street parking is very hard to find, especially at peak times; you may have to park several blocks away from a targeted shop. The Magazine Street bus is a good bet, particularly if you buy a day pass providing unlimited on-off privileges. Either way, take along a directory published by the Magazine Street Merchants Association. Here is a sampling of what is available, arranged by category.
The majority of the nearly 30 antique shops are in the 23-block section between Canal Street and Jackson Avenue and on 13 blocks between Louisiana and Napoleon avenues. Highlights include Magazine Antique Mall , at 3017; and Maison de Provence , 3434, specializing in antiques a la France; Balzac Antiques , 3506; and Wirthmore Antiques , 3727, with 18th- and 19th-century European furniture and decorative objects.
Forget about shopping at the mall. One-of-a-kind apparel stores rule on Magazine Street. Weinstein's , 4011 Magazine, caters to nationwide clientele with high-end European designer clothing and accessories for women. The Red Carpet , 3425 Magazine, dresses clients who want to get noticed at special events.
For vintage, retro or recycled clothing, head to Buffalo Exchange , 4119 Magazine; this environmentally conscious chain originated in Tucson, Ariz., in the 1970s. A selection of boy's and men's clothing—Lacoste polos, iconically Southern seersucker suits and a complete line of casual wear bearing the store's signature crawfish logo—can be found at Perlis Clothing , 6070 Magazine St. In business since 1939, this family-owned clothier also has upscale ladies' sportswear and accessories.
Accoutrements for children are well represented on Magazine Street. Orient Expressed , 3446 Magazine St., brings together a unique selection of imported, hand-smocked clothing. Angelique , 5421 Magazine St., offers fashions, shoes and accessories.
Feet First , a ladies' shoe and accessory emporium at 4122 Magazine, stocks more than 50 designer lines. Pair up Kate Spade slides or Steve Madden leopard stilettos with a handbag from Badgley Mischka or Mary Frances, and you're good to go—to the next shopping block, that is.
Home decor shops include Hazelnut , co-owned by native New Orleanian and former "Mad Men" co-star Bryan Batt (look for decorator items made from Batt's signature New Orleans toile fabric), and Aux Belle Choses , featuring jacquard linens and tableware with a French point of view. At The Curtain Exchange , you can take home pre-made, high-quality curtains and try them on your windows—talk about a novel approach to custom drapery shopping. Magazine Street also has your floors covered with rugs ranging from Tibetans to Aubussons at Talebloo Oriental Rugs & Antique Gallery , 2015 Magazine, and NOLA Rugs , 3944 Magazine.
Uptown New Orleans is primarily a residential neighborhood interspersed with quaint shops, two universities and Audubon Park. In the Riverbend area, where St. Charles Avenue meets Carrollton Avenue and streetcars negotiate an almost right-angle turn, are three boutiques well worth setting aside a few hours of shopping time. Yvonne LaFleur , a Parisian-style salon on Hampson Street, transports clientele to the belle epoque with sumptuous silk frocks, sassy lace lingerie, custom-designed millinery and the shop's signature fragrance. Ballin's Ltd. , on Dante Street, has dressed New Orleans ladies for cruises, carnival balls, a day at the country club or a night at the opera since 1981; check out their trunk show schedule to preview the latest designs from around the world. And if you're a working girl on a budget, you can still look like you walked off the pages of a magazine with trendy garments from C Collection on Maple Street.
Locals and university students frequent a number of cafés, shops, restaurants and bars that add to Maple Street's sense of community.
Malls
The Shops at Canal Place , a chic, multilevel mall at the foot of Canal Street, is anchored by Saks Fifth Avenue and includes national retailers Anthropologie, BCBGMAXAZRIA, Brooks Brothers and White House/Black Market as well as local favorites: distinctive jewelry by designer Mignon Faget and LA Crafts Guild offering the handmade work of artisans that are members of the Louisiana Crafts Guild including décor, furniture, souvenirs and wearables.
The Outlet Collection at Riverwalk stretches for a half-mile along the Mississippi River on the site of the 1984 Louisiana World's Fair. A festive atmosphere prevails at Riverwalk, especially when the resident jazz band strolls through the complex. Needless to say, river views are great from this vantage point. Recognizable national brands—American Eagle Outfitters, Chico's, Gap and Lucky Brand, for example—are among the nearly 75 shops, eateries and services available.
From downtown New Orleans, Lakeside Shopping Center, at Veterans Memorial Boulevard and N. Causeway Boulevard in Metairie, is easily reached via I-10. It is one of the area's largest suburban malls, with about 120 stores. The Esplanade, off West Esplanade Avenue in Kenner, has a nice array of anchor and specialty stores that includes Dillard's.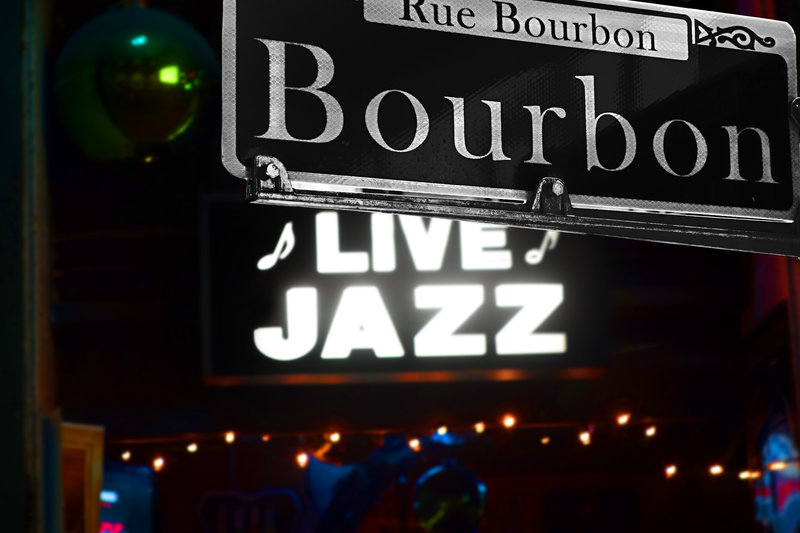 New Orleans Nightlife
New Orleans gave birth to jazz and then reared its musical prodigy in everything from bars to riverboats to funerals. A stroll through the French Quarter will take you on a dizzying door-to-door journey through music genres competing with both traditional and contemporary jazz. Sometimes the best music is heard in the most unlikely venues—a neighborhood hangout, a rowdy Bourbon Street bar, a hole-in-the-wall tucked well off the beaten path. You just never know. But locals do. Pick up a copy of Offbeat to find out who's playing where and discover things to do while you're in town on your vacation.
Jazz
Preservation Hall
on St. Peter Street is a no-frills, intimate parlor promoting jazz at its purest—hallowed ground, some might say, for New Orleans jazz musicians. You get the feeling you sneaked into the back room of a 1920s speakeasy, but don't expect a waitress to sidle up and take orders for libations or food. Seating for the first 40 or so to get in when the doors open sharply at 8 p.m. consists of low, backless benches; the remainder of the 100-capacity crowd stand shoulder-to-shoulder during 45-minute sets, just hoping that someone vacates a seat during the break. Children are welcome, making this one of the few acceptable family entertainment nightspots in the French Quarter.
Are you looking for places to eat with the kids? For a more family-friendly night of music, enjoy a buffet dinner and live jazz by the world-renowned Dukes of Dixieland aboard the
New Orleans Steamboat Company
's Steamboat Natchez departing from the Toulouse Street Wharf behind Jackson Brewery; or take a jazz dinner cruise on the
Creole Queen
docked near Riverwalk at the foot of Canal Street.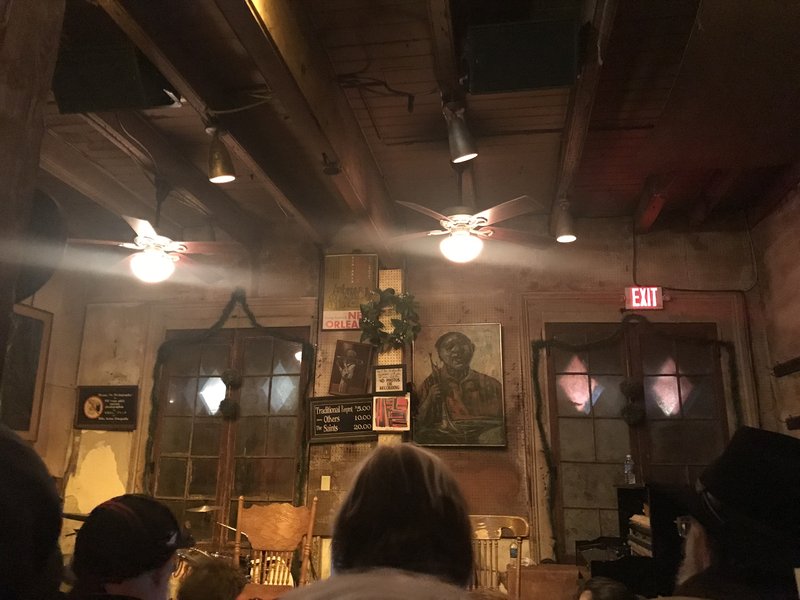 The saying everything old is new again might apply to The Jazz Playhouse , one of the classiest jazz venues in town and a throwback to the sophisticated nightspots of an earlier Bourbon Street. Some of New Orleans' best jazz musicians perform at the playhouse in the Royal Sonesta Hotel on Bourbon Street; phone (504) 553-2299. Palm Court Jazz Café , 1204 Decatur St., features lively entertainment in a classic cabaret setting and is a good choice for an evening of dinner and music; phone (504) 525-0200. Restrained jazz and refined decor such as leather couches, rich fabrics and dark wood furniture create a cozy, relaxed ambience in the Bombay Club , at 830 Conti St.; phone (504) 577-2237.
Some of the city's best traditional Dixieland jazz musicians jam on the stage of Maison Bourbon , at the corner of Bourbon and St. Peter streets; phone (504) 522-8818. Fritzel's European Jazz Pub , another Bourbon Street bar favoring Dixieland, reverberates with piano, banjo, bass and clarinet razzmatazz created by a house band; phone (504) 586-4800.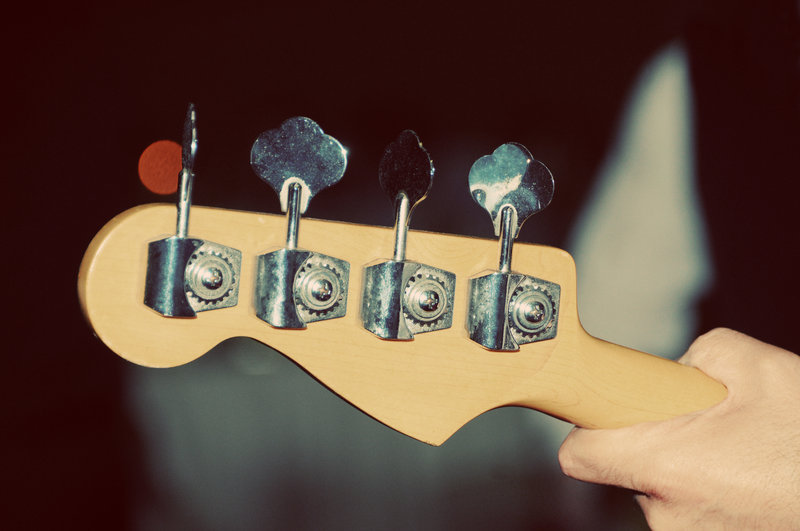 Shutterstock.com/Goran Shutterstock
Several jazz clubs lie just outside the boundaries of the Quarter, far enough to require cab transportation—in other words, walking is not recommended when visiting these travel sites. At 1931 St. Claude Ave. is Sweet Lorraine's Jazz Club , a supper club with a 30-year reputation for bringing the best local and national artists to its stage; phone (504) 945-9654. Ellis Marsalis, patriarch of New Orleans' first family of jazz, and Charmaine Neville, a third-generation member of the legendary R&B family, perform contemporary jazz regularly at Snug Harbor Jazz Bistro . Dinner is available preceding nightly sets; phone (504) 949-0696. Snug Harbor is in the Faubourg Marigny neighborhood on Frenchmen Street, a two-block-long entertainment district popular with locals. Also here are small (and always crowded) jazz mainstays like The Spotted Cat Music Club and The Apple Barrel . Phone (504) 943-3887 for The Spotted Cat Music Club.
Evenings in the city offer plenty of things for couples to do. Intimate lounges and bars in some of New Orleans' finer hotels provide the perfect environs for late-night cocktails and live music. The list includes The Victorian Lounge at the Columns Hotel, 3811 St. Charles Ave., (504) 899-9308, and the elegant Polo Club Lounge in the
Windsor Court Hotel
, 300 Gravier St. in the Central Business District, (504) 522-1992.
Rhythm and Blues
The ultimate New Orleans blues house is Tipitina's , at the corner of Napoleon Avenue and Tchoupitoulas Street. Make it a point to visit this destination during your visit. Tip's evolved from juke joint to launching pad for such local talent as Grammy winners Professor Longhair, Dr. John and the Neville Brothers. Some of the music industry's greatest have performed here over the years, and the nightclub continues to be a platform for roots music—New Orleans-style R&B, jazz and the one-and-only Mardi Gras funk—along with rock and alternative sounds. Who knows, on any given night you could be sitting in on the making of a music legend. Phone (504) 895-8477.
It's hard to imagine a major tourist destination without a resident House of Blues , and New Orleans is no exception. This one at 225 Decatur St. solidifies its niche with an eclectic mix of local talent and top-name acts; phone (504) 310-4999. Stiff competition comes from
Crescent City Brewhouse
, a restaurant and microbrewery at 527 Decatur St.; phone (504) 522-0571. Long-standing blues act Big Al Carson keeps the blues honest at The Funky Pirate Blues Club , on the corner of Bourbon and Orleans; phone (504) 523-1960. At B.B. King's Blues Club , 1104 Decatur St., you'll find the perfect mix of blues, dancing and barbecue; phone (504) 934-5464.
Eclectic
Many clubs, including those centered on jazz or blues, mix it up from night to night with music styles running the gamut from funk revues to indie rock bands to reggae and Latin rhythms. Here are a few to check out: Maple Leaf Bar , uptown on Oak Street, (504) 866-9359; One Eyed Jacks , 615 Toulouse St. in the French Quarter, (504) 569-8361; Blue Nile , 532 Frenchmen St. in Faubourg Marigny, about a block off Esplanade Avenue just outside the Quarter, (504) 948-2583; and Howlin' Wolf , 907 S. Peters St. in the Warehouse District, (504) 529-5844. Republic New Orleans , 828 S. Peters in the Warehouse District, is a stylish dance club appealing to all ages; phone (504) 528-8282. And on Bourbon Street (at Iberville Street), there's a Hard Rock Cafe with a small stage for live shows; phone (504) 529-5617.
Harrah's Casino, at the foot of Canal Street, has several entertainment venues. Fulton Street is a block-long outdoor pedestrian walkway lined with restaurants and shops. But the partying really ramps up at Masquerade , a dance club inside the casino. Motown legends, comic geniuses, local talent and tribute bands are among the varietal acts that have entertained at The Theatre at Harrah's Casino; phone (504) 533-6000.
The French Quarter has a variety of gay and lesbian meeting places. Café Lafitte in Exile , 901 Bourbon St., is said to be the oldest and is perhaps the most popular. It was purportedly a favorite of Tennessee Williams; phone (504) 522-8397.
Cajun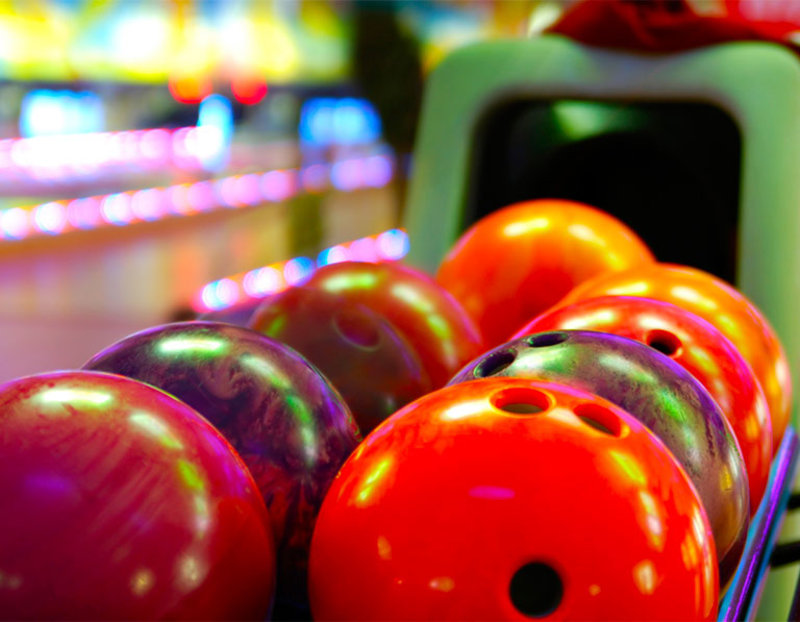 Only a few places in New Orleans showcase Cajun music.
Mulate's
, 201 Julia St. in the Warehouse District, has nightly live music and a dance floor; phone (504) 522-1492. You can also enjoy live music at Tropical Isle's Bayou Club at 610 Bourbon St.; phone (504) 529-1702. Bowling while rocking out may seem like an unlikely combination, but it works at Rock 'n' Bowl , 3000 S. Carrollton Ave. at Earhart Boulevard, especially during the Cajun and zydeco shows on Thursday nights; phone (504) 861-1700.
Cabaret
Cabaret and burlesque still have a place in the New Orleans entertainment zeitgeist. Chris Owens Club on Bourbon Street presents a sultry song and dance revue starring the club's namesake; phone (504) 523-6400. Although it is known for rock and funk music and an '80s theme night, One Eyed Jacks, 615 Toulouse St., occasionally features traveling burlesque troupes, stand-up comedians and The New Orleans Bingo! Show—a homegrown oddity described as a surreal multimedia stage show; phone (504) 569-8361.
Sing-alongs and a signature Hurricane cocktail in the cabaret-style piano bar at Pat O'Brien's promote audience participation and joyful camaraderie. With a second bar and its lush courtyard, Pat O's on St. Peter Street remains one of the landmark drinking and partying stops in the French Quarter and the quintessential New Orleans nightlife experience; phone (504) 525-4823.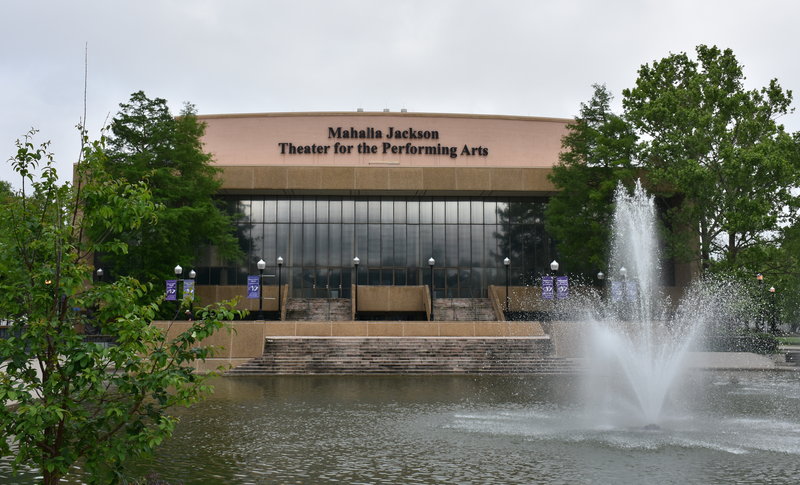 MusikAnimal / Wikimedia Commons / CC BY SA
New Orleans Performing Arts
Although New Orleans is known primarily as the cradle of jazz, other forms of entertainment are an important part of the cultural scene. This top vacation destination offers more than just exciting nightlife, unique culinary fare and beautiful scenery. The city hosts fine art galleries, live music and performances. Its orchestra, which is managed by its members, presents a full season of classical pieces and a summer pops series. Community theater has been a French Quarter institution since 1916, and the cutting edge of arts is explored by Warehouse District groups, in keeping with that area's bohemian reputation.
Dance
The New Orleans Ballet Association sponsors several international touring dance groups, from major professional companies to smaller avant-garde groups. For venue information and tickets phone the association, (504) 522-0996.
The Delta Festival Ballet, Louisiana's largest resident professional troupe, performs October through April.
Film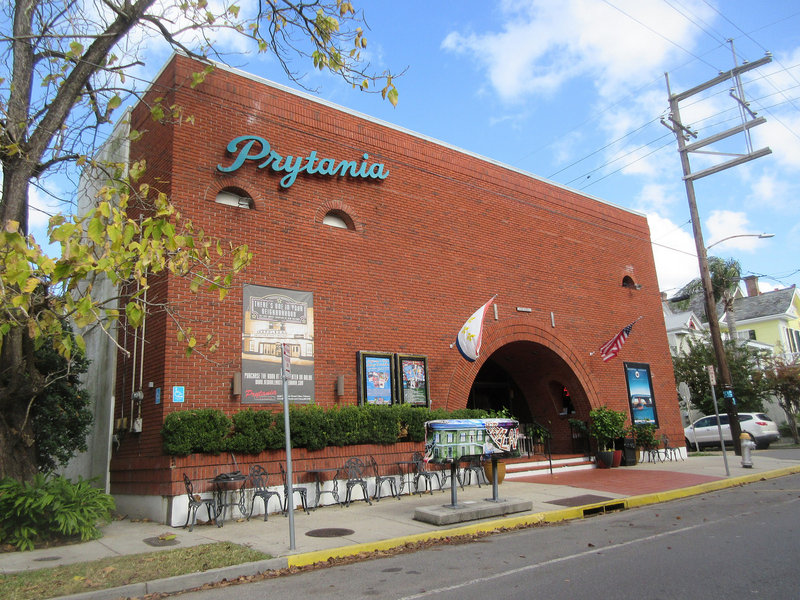 Infrogmation of New Orleans / flickr / CC BY
If you're looking for things to do today, take in a movie. Snacks and soda go upscale at Theatres at Canal Place, where you can indulge in popcorn topped with white truffle oil, sip a glass of wine or munch on a flatbread pizza or panini while watching a critically acclaimed film or standard movie theater fare, all from the comfort of your high-back leather seat; phone (504) 493-6535. Originally built in 1915 as a tent show for short films, the restored Prytania Theater, 5339 Prytania St. in the Garden District, now shows feature, foreign and independent films as well as Hollywood classics; phone (504) 891-2787.
The New Orleans AMC Theater, a megaplex movie theater at 1200 Elmwood Park Blvd. in Metairie, features 20 movie screens, 36 concession stands and valet parking; phone (888) 262-4386.
Music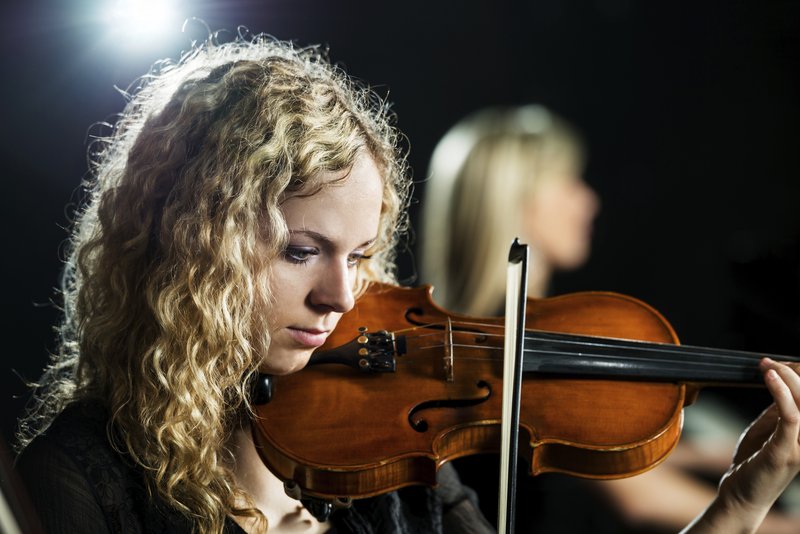 skynesher/iStockphoto.com
From September through May, New Orleans' calendar is filled with symphony and chamber music concerts, recitals and other programs. The Louisiana Philharmonic Orchestra is a professional regional ensemble that offers a full series of classical works as well as pops concerts, often featuring guest appearances by artists and conductors who travel to New Orleans from all over the world. Performances are given at the Orpheum Theater, 129 Roosevelt Way; phone (504) 523-6530. Special programs are offered at other area venues, including the Roussel Performance Hall on the campus of Loyola University; phone (504) 861-5882.
The Mahalia Jackson Theatre for the Performing Arts, 1419 Basin St., offers a variety of musical performances; phone (504) 525-1052 for general information or (504) 287-0351 for tickets. The Smoothie King Center, at 1501 Dave Dixon Dr. across from the Mercedes-Benz Superdome, hosts popular concerts and center-stage events; phone (504) 587-3822. House of Blues , 225 Decatur St., also is a popular concert venue; phone (504) 310-4999.
Chamber music concerts are sponsored by the New Orleans Friends of Music, a volunteer organization that brings several touring groups to the city. Performances are generally held at Dixon Hall on the Tulane University campus. For recital and ticket information, phone (504) 895-0690.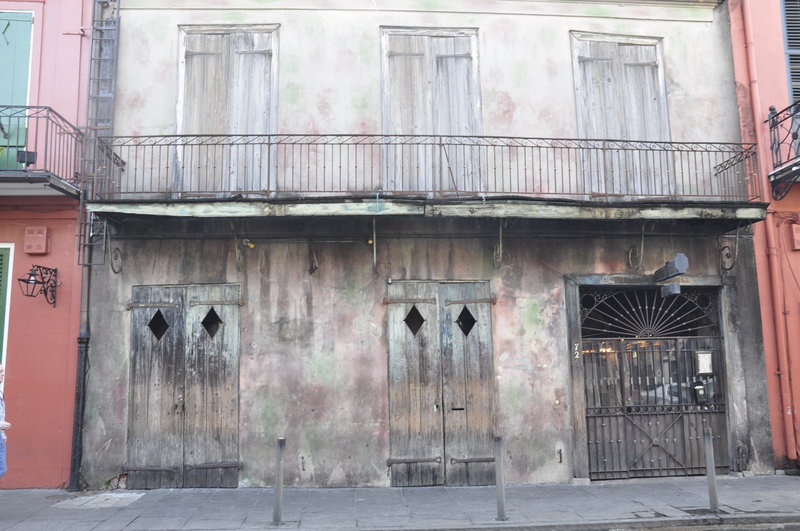 Jazz at
Preservation Hall
is a concert in every sense of the word. Traditional jazz is performed nightly, and sometimes big names in other music genres do pass through; phone (504) 522-2841. The Peoples Health New Orleans Jazz Market, 1436 Oretha Castle Haley Blvd., opened in 2015 in the Central City neighborhood. Home to the New Orleans Jazz Orchestra, the modern performing arts venue and community center offers music education experiences, a jazz archive and concerts by renowned musicians; phone (504) 371-5849.
Opera
praetorianphoto/iStockphoto.com
In 1796 opera was first performed in New Orleans. The New Orleans Opera Association, founded in 1943, presents four productions each season; phone (504) 529-3000 or (800) 881-4459. Performances are held at the Mahalia Jackson Theatre.
Theater
Of the many very good theatrical groups, New Orleans' pride is Le Petit Théâtre du Vieux Carré, 616 St. Peter St. Begun in 1916, it is considered the oldest continuously active community theater in the country. A full season of five traditional productions begins in September and ends in July and may include musicals, dramas and classic plays. Phone (504) 522-2081.
Avant-garde theater is centered in the Warehouse District, a funky enclave of both the performing and visual arts. The Contemporary Arts Center, 900 Camp St., presents various cultural offerings, including theater, performance art, dance and music; phone (504) 528-3805.
The Saenger Theatre, at Canal and Rampart streets, sponsors a Broadway series, bringing major touring companies to the Big Easy each year. Completed in 1927, the restored opulent Italian Renaissance theater gives patrons an outdoors feeling with a ceiling of stars and clouds and a special effects machine that simulates sunrises and sunsets. Additional features include chandeliers from the Palace of Versailles and a 778-pipe organ; phone (504) 525-1052 for information or (504) 287-0351 for tickets.
Theatre 13 stages family-friendly productions at the Rivertown Theaters for the Performing Arts at 325 Minor St. in nearby Kenner; phone (504) 461-9475. Also in Jefferson Parish is the Jefferson Performing Arts Center; its two venues are at 400 Phlox St. and 6400 Airline Dr. in Metairie. Phone (504) 885-2000 and (504) 731-4700, respectively. Affiliate organizations of the Jefferson Performing Arts Society present Broadway musicals, opera, ballet, orchestral concerts, choral works and children's productions at these centers and other locations.
Make time during your trip to experience all that New Orleans has to offer. The city's performing arts shows are wonderful things for couples to do, and many presentations are excellent for families. With cheap airfare and group travel rates, your whole clan comes along for the experience.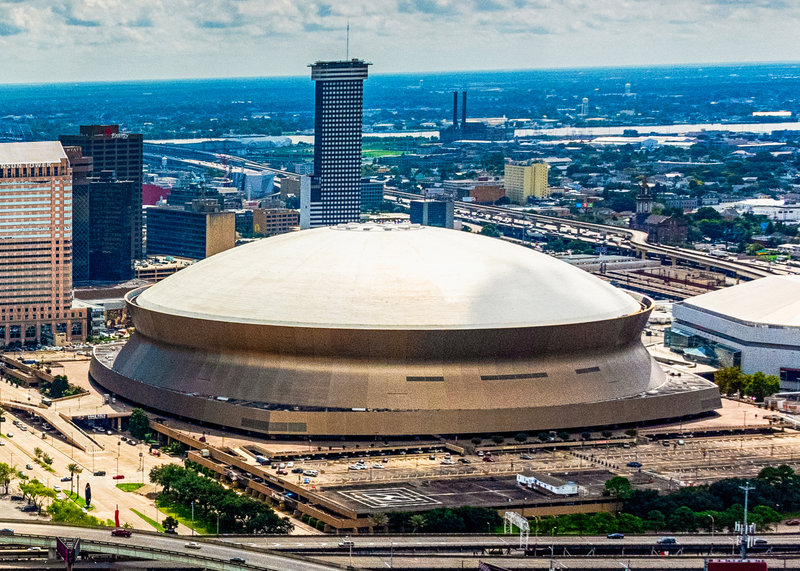 iStockphoto.com/Art Wager
New Orleans Sports and Recreation
From professional football to pirogue races, there are always exciting things to do or watch. For listings of coming contests see the sports and events columns in the daily papers and in the monthly New Orleans magazine.
It's also possible to participate in outdoor activities year-round in this semitropical climate. From bicycling to tennis, there are a multitude of fun places to go and fun things to do in and around the metropolitan area to enjoy your sport of choice.
Baseball
Fans can catch the New Orleans Baby Cakes at Shrine on Airline field on Airline Drive in Metairie. Affiliated with the Miami Marlins, the AAA minor league team takes to the field April through September; phone (504) 734-5155 for tickets.
Basketball
The New Orleans Pelicans, (504) 525-4667, give NBA aficionados something to cheer about at the Smoothie King Center. The arena, at 1501 Dave Dixon Dr. across from the Mercedes-Benz Superdome, also is home to the Tulane University Green Wave; phone (504) 865-5356 for university tickets. The University of New Orleans Privateers, also an NCAA Division I team, hold court at Senator Nat G. Kiefer UNO Lakefront Arena (often referred to as Lakefront Arena), which is one block from campus at 6801 Franklin Ave.; phone (504) 280-7222 for tickets.
Bicycling
A paved bicycle path running atop the Mississippi River levee can be accessed from the west side of Audubon Park near West Drive. The path, part of the 3,000-mile Mississippi River Trail system, follows the east bank of the river and extends more than 20 miles upriver. Inline skating, fishing, running and walking also are permitted.
Lakeshore Drive, on the south shore of Lake Pontchartrain, offers scenery and light traffic. Skirting the Metairie section of the south shore is Linear Park, a converted road.
Tammany Trace, a rails-to-trails path on the north shore of Lake Pontchartrain, runs from Covington through Abita Springs, Mandeville, Lacombe and into Slidell. Horseback riding, inline skating, running and walking also are permitted. For information phone (985) 867-9490.
Fishing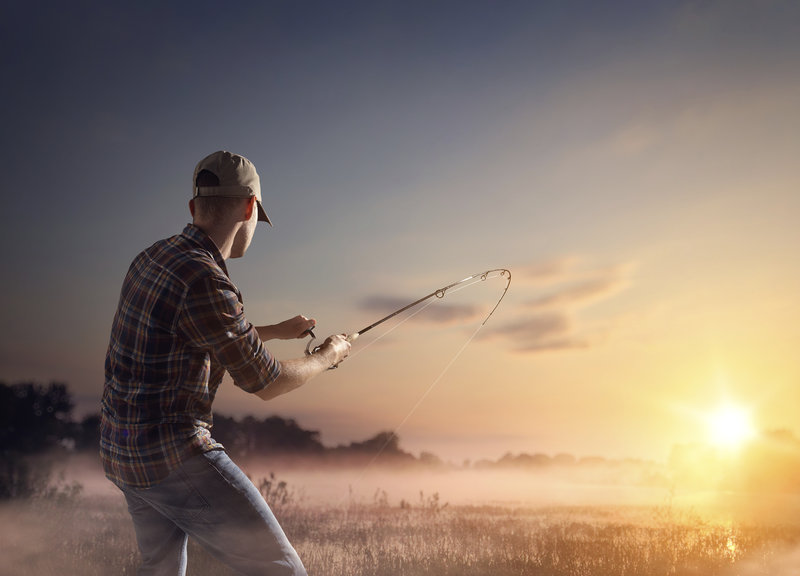 Bluegill, crappie and largemouth bass are taken from freshwater lakes and rivers. Fishing is permitted at several area state parks, including Bayou Segnette, Fairview-Riverside and Fontainebleau. For information, contact the Office of State Parks, Department of Culture, Recreation and Tourism, P.O. Box 44426, Baton Rouge, LA 70804 or phone (225) 342-8111.
Just 2 hours southwest of New Orleans on the Gulf of Mexico, Grand Isle offers saltwater fishing. Bluefish, cobia, channel bass, pompano and red snapper range the coastal waters. Game fish such as marlin, tarpon, tuna and sailfish run from late spring through fall in the Gulf.
If you are ready for some adventure travel, boats can be chartered for offshore fishing. A fishing license is required for persons over age 16. A 1-year freshwater license for residents costs $9.50, or $22.50 for both freshwater and saltwater. The 1-day fee for non-residents is $5 for freshwater or $17.50 for saltwater. An annual freshwater license for non-residents costs $60, or $90 for both freshwater and saltwater. For additional information about charters and licenses, contact the Louisiana Department of Wildlife and Fisheries at (225) 765-2800.
Football
The hometown New Orleans Saints of the National Football League go marching into the Mercedes-Benz Superdome from August to December, with games generally starting at noon; for tickets phone (504) 731-1700. The Saints Hall of Fame at the Superdome is open by appointment and limited hours on game days; phone (504) 471-2192.
Tulane University Green Wave football team frequents the Superdome, which becomes a collegiate battlefield every November for the Bayou Classic, a gridiron clash between rival universities Grambling State and Southern. The Allstate Sugar Bowl game is played in the Superdome in early January.
Golf
The New Orleans area provides several locations for duffers to engage in their favorite activity. The following courses have 18 holes and are open to the public year-round: Audubon Park Golf Course, (504) 212-5290, 6500 Magazine St.; English Turn Golf & Country Club, (504) 392-2200, 1 Clubhouse Dr.; and Lakewood, (504) 373-5926, 4801 Gen. DeGaulle Ave.
Horse Racing
One of the city's most enduring sports, Thoroughbred racing can be enjoyed at Fair Grounds Race Course, 1751 Gentilly Blvd., where the mechanical starting gate was introduced. Racing takes place Thursday through Monday from Thanksgiving Day through March. When the live racing season ends, visitors still can partake in the facility's off-track wagering, offered year-round. For information and racing schedule, phone (504) 944-5515.
Note: Policies concerning admittance of children to pari-mutuel betting facilities vary. Phone for information.
Jogging and Walking
In a city as lively as New Orleans, walking may be the only way to ensure you are not missing anything. A stroll through the Vieux Carré or the Garden District reveals the city's eclectic history and provides an in-depth look at New Orleans' colorful street life as well. Use good sense and keep all city walking to daylight hours.
Parks are scattered throughout the Big Easy. Audubon Park and City Park in particular are good spots for a stroll or jog, and the sea wall along Lake Pontchartrain makes for a particularly eye-catching exercise site. In Metairie, Lafreniere Park offers 155 landscaped acres complete with lagoons encircled by exercise paths.
Picnicking
In and around New Orleans, picnicking can be quite a treat, especially if the picnic basket contains some of the local concoctions. Municipal parks, the levee and the lakefront are good spots. At certain times of the year insect repellent is a prudent accessory for any outing.
Tennis
Courts are open to the public at most of the facilities administered by the New Orleans Recreation Development Commission; phone (504) 658-3000. Mid-City's 1,300-acre City Park features the City Park/Pepsi Tennis Center, which has 16 hard courts available for $12 per hour and 10 clay courts for $15 per hour. Ball machines (court included) are available for $20 per hour; phone (504) 483-9383. Players will find 10 courts for $11 an hour in Audubon Park; phone (504) 895-1042.
Water Sports
Sailing regattas are held throughout the year on Lake Pontchartrain. Audubon and City parks offer a variety of water-related activities. For detailed information phone (504) 581-4629 and (504) 482-4888, respectively.
Kayak-iti-yat offers guided kayaking tours of the Bayou St. John in downtown New Orleans; phone (512) 964-9499.
Waterways are accessible at several nearby state parks, including Bayou Segnette in Westwego, Fairview-Riverside in Madisonville and Fontainebleau in Mandeville.
New Orleans Sightseeing
New Orleans is a top travel destination offering many fun things to do. Take a moment and plan some sightseeing excursions so you don't miss any fabulous sights during your vacation.
Boat Tours
One of the best and easiest ways to experience the sounds, scents and strange beauty of Louisiana is by boat. Tours take passengers through swamps and bayous and past city skylines and historical areas; many tours provide information and insight into the history and ecosystem of this region. In addition to your camera, take along insect repellent. Reservations, always a good idea, can be arranged at most hotel transportation desks or at the boats; phone to confirm departure times.
Bus and Carriage Tours
Taking an organized bus tour is one of the best ways to become acquainted with New Orleans. These range from a 2-hour trip through the city to a full-day tour of the entire metropolitan area and a local plantation.
If you're looking for fun things to do with friends, some companies also conduct visits to hot spots on New Orleans' nightclub circuit. Passengers are picked up from and returned to motels and hotels throughout the metropolitan area. Reservations are advised. Many downtown hotels have sightseeing booths, and motel managers can often provide information and reservations.
Horse-drawn carriages leave continuously from Jackson Square for narrated tours of the French Quarter. The waiting time varies; most tours require a minimum of six passengers and depart when the carriage is full.
Food Tours
New Orleans is famous for its local restaurants. Learn how diverse cultures impacted the culinary character of the region. Sample the local fare and discover new favorite dishes from exciting places to eat.
Guided Walking Tours
Park rangers from the Jean Lafitte National Historical Park and Preserve conduct 60-minute walks of the French Quarter Tues.-Sat. at 9:30. Tours depart from the French Quarter Visitor Center; passes for the walks become available at 9 and are offered on a first-come, first-served basis. Tours are limited to 25 people. Phone (504) 589-2636, ext. 1.
The Friends of the Cabildo, (504) 524-9118, conducts 2-hour guided tours of the French Quarter. Tours begin at the 1850 House (The Lower Pontalba Building) daily at 10:30 and 1:30. Fee $20; $15 (ages 65+ and students and active military with ID); free (ages 0-12 when accompanied by a family member).
Save Our Cemeteries, which helps to preserve and promote the city's historic burial sites, offers regular guided tours of Lafayette Cemetery No. 1, St. Louis Cemetery No. 1 and St. Louis Cemetery No. 2. The non-profit organization also offers tours of other area graveyards seasonally; phone (504) 525-3377 for more information.
Self-guiding Tours
The compactness of New Orleans makes it a natural city to explore on foot. Self-guiding driving and walking tour brochures are available at the New Orleans Convention and Visitors Bureau at 2020 St. Charles Ave.; phone (504) 566-5011 or (800) 672-6124. Notable structures include the Civil Courts Building, the State Supreme Court Building, 11-story City Hall and the New Orleans Public Library. The U.S. Custom House, 423 Canal St., was once the site of old Fort St. Louis. Built in 1848 under the guidance of Gen. Pierre G. Beauregard, it combines two revival styles—Egyptian outside and Greek inside. The building now houses the Audubon Butterfly Garden and Insectarium.
The New Orleans Jazz National Historical Park Visitor Center has multiple brochures organized by neighborhood about notable sites related to jazz history. Audio cellphone tours also are available. Phone (504) 589-4841, or (504) 613-4062 for the audio tour.
Remember that New Orleans is a port city with many types of people and all of the problems inherent in such urban areas. Be safe on your trip. Wandering should be tempered with the same awareness and common sense appropriate in any large city: Limit it to daylight hours and well-traveled routes, leave conspicuous wallets and handbags in your hotel safe and do not go alone.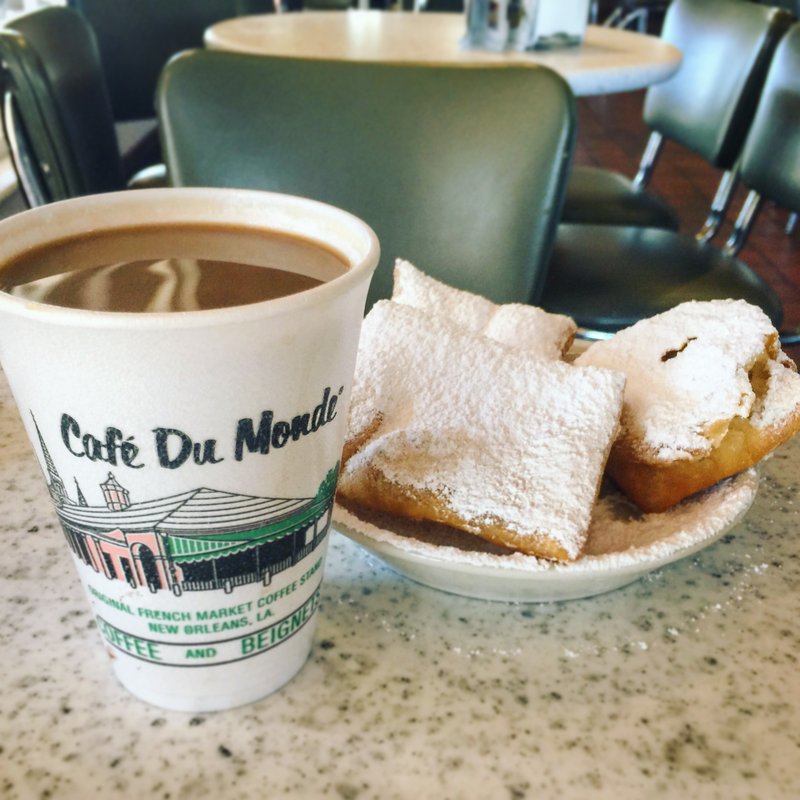 New Orleans in 3 Days
Three days is barely enough time to get to know any major destination. But AAA travel editors suggest these activities to make the most of your short vacation in New Orleans.
Day 1: Morning
Join locals, sidewalk buskers and tourists like yourself for breakfast at
Café Du Monde
. The historic, open-air coffee stand across from
Jackson Square
serves chicory coffee and sugar-dusted beignets along with a delicious side order of people watching.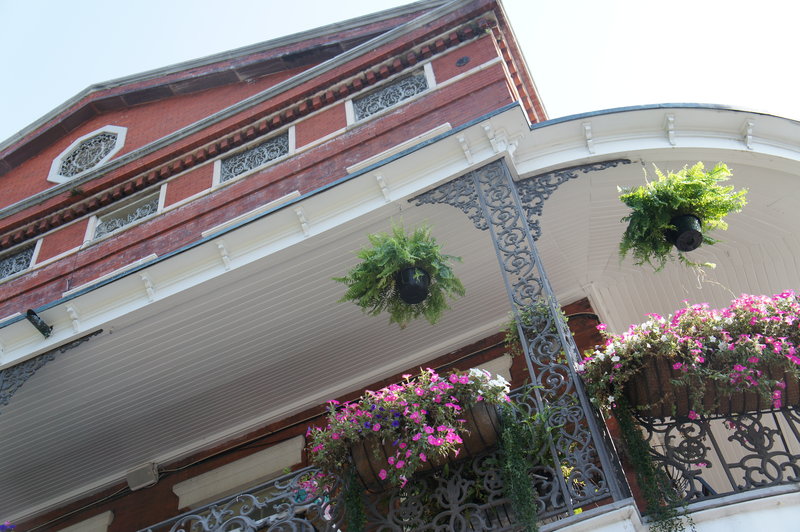 AAA/Photo submitted by Maria White
From the café, walk up the adjacent steps to the top of the levee and survey the sweeping bend of Ol' Man River. You'll understand why New Orleans is called the Crescent City. If you're in the mood for shopping, head to Jax Brewery, which overlooks the river; the
Pontalba Buildings
on Jackson Square; or the many curio, clothing, candy, souvenir and specialty shops you'll encounter as you make your way along Decatur Street to the
French Market District
. Royal Street's art and antique shops are not to be missed.
Day 1: Afternoon
Learn how to cook some of the city's signature Creole and Cajun dishes at the
New Orleans School of Cooking
. At the end of the 2.5-hour demonstration you'll enjoy lunch-size portions of the chef's creations, which might include gumbo, jambalaya, red beans and rice, bread pudding and pralines.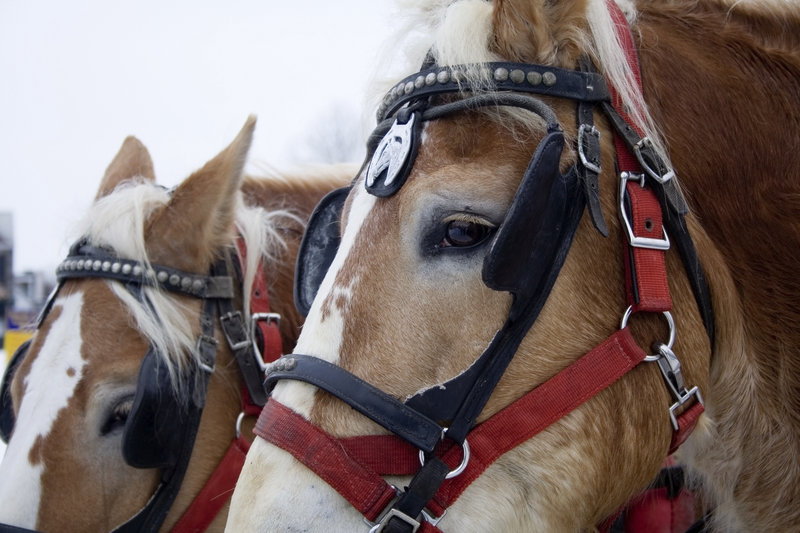 KameleonMedia/iStockphoto.com
After class, climb aboard a horse-drawn carriage for a leisurely tour of the Quarter (actually, the carriage is likely to be pulled by a mule these days instead of a horse). The rides are great things for couples to do, and they depart from the Decatur Street side of Jackson Square. The drivers are well-versed in local history and provide a running commentary to go along with the clip-clop of the animal's hooves. This is a great way to view the Quarter's intricate architecture, hidden courtyards and lacy iron balconies and scope out nearby restaurants or shops you might want to return to.
Day 1: Evening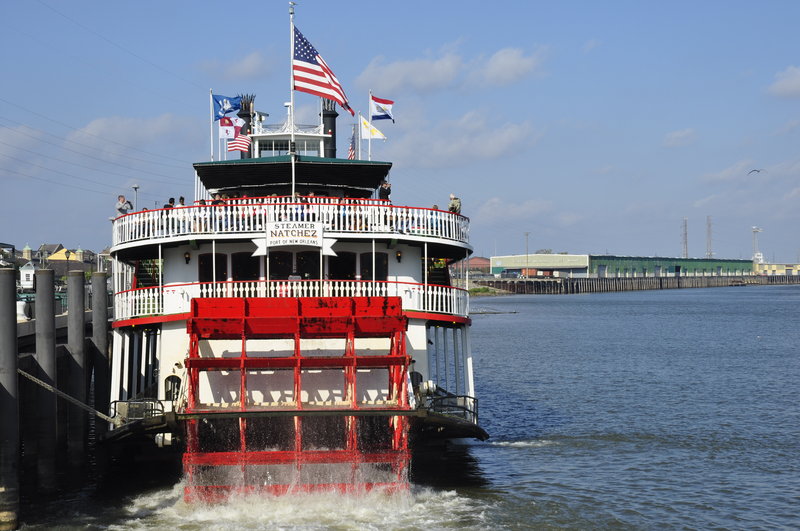 Take the family on a dinner cruise. Both the
Creole Queen
and the
New Orleans Steamboat Company
's Steamboat Natchez are good places to eat, and they offer a full evening of entertainment with live jazz music, elaborate buffets and spectacular views of the city. Reduced rates for children bolster the appeal of this family outing.
Day 2: Morning
Several restaurants offer a lively jazz brunch buffet on weekends with plenty of Cajun and Creole specialties; consider
Arnaud's
in the French Quarter or
Palace Café
on Canal Street. Brunch with music is a daily event at
The Court of Two Sisters
, which has one of the largest dining courtyards in the French Quarter.
Day 2: Afternoon
If you've never been to Mardi Gras, a visit to
Mardi Gras World
is in order. At its location on the East Bank, the warehouse and working studio showcases spectacular floats and props while providing background on the event that draws thousands to the city each year. Learn more about the Mardi Gras mystique through exhibits at
The Presbytère
.
Day 2: Evening
Dine early at the
Gumbo Shop
on St. Peter Street, and then mosey down the block to Pat O' Brien's for a potent Hurricane cocktail. Finish up before 8 and line up next door at
Preservation Hall
for a set or two of jazz. Within a two-block area you will have sampled New Orleans' signature food, drink and music.
Day 3: Morning
Catch the
St. Charles Avenue Streetcar
at Canal and Carondelet streets and ride through New Orleans's historic neighborhoods—the Garden District, Uptown, the university section and Carrollton. You can't beat the $2.50 round-trip fare for this sightseeing experience.
Day 3: Evening
Save the best for last. Treat yourself to a fine-dining experience at
Commander's Palace
, in the Garden District.
After your meal, pay a visit to
Harrah's New Orleans Casino
and test your luck on the slots or roulette, baccarat, blackjack, poker or craps. Then travel back to the French Quarter and make one last stop at a bar for a nightcap.
In a city with dozens of attractions, you may have trouble deciding what to do or where to spend your time. Here are the highlights for this destination, as chosen by AAA editors. GEMs are "Great Experiences for Members."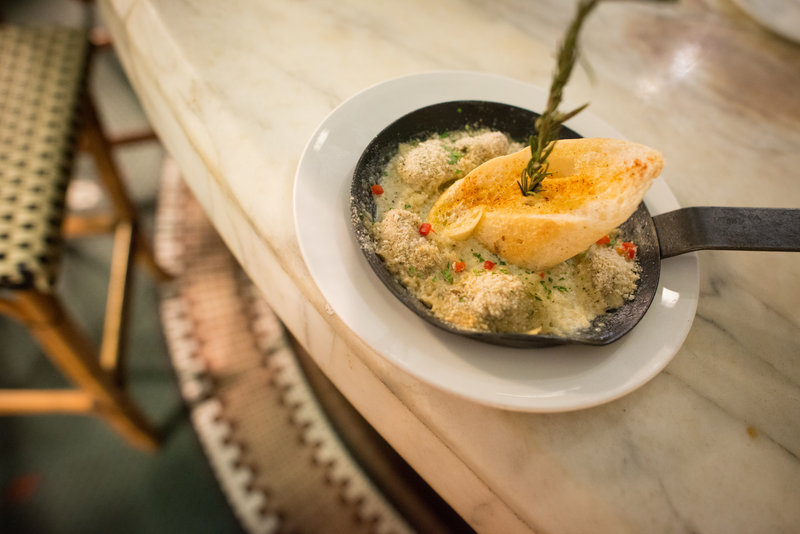 New Orleans is famous for its local restaurants. Our favorites include some of this destination's best fine dining and simple fare. Here are the spots to visit on your vacation.
By Inspector 19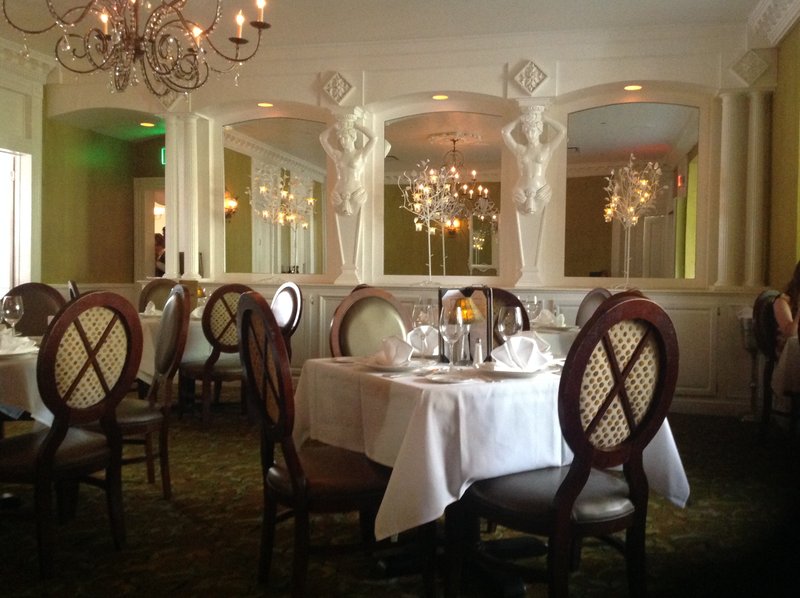 What may be the most beloved restaurant of New Orleans,
Commander's Palace
opened its doors in 1880. The Brennan family took over the Garden District landmark in the mid-1970s, and the impeccable food and service have never wavered—this lavish eatery consistently ranks a top dining destination in the world. Most locals will tell you not to miss the turtle soup or bread pudding soufflé; the 25-cent lunch martinis are another prized tradition. Other highlights include the grilled porterhouse, Louisiana oysters and Cajun caviar, onion-crusted gulf snapper, seared Muscovy duck breast and sugarcane-lacquered foie gras.
Separate branches of the Brennan dynasty operate more than a dozen eateries across the city. Dickie Brennan cut his culinary teeth with Chef Paul Prudhomme at Commander's Palace and later helped launch another family venture,
Mr. B's Bistro
. After apprenticing in New York and Paris, he opened the
Palace Cafe
in 1991. Though it might not be as well known as its cousins, the Palace is equally exceptional, with a long list of national accolades to prove it. The signature appetizer is crabmeat cheesecake baked in a pecan crust. Entrée specialties include andouille-crusted gulf fish, pork porterhouse and citrus honey-glazed duck. Don't leave without indulging in dessert—the Ponchatoula strawberry shortcake and white chocolate bread pudding are standouts, and the tableside preparation of bananas Foster makes every occasion special. Reservations are highly recommended, and don't count on a quiet meal; the open, tiled dining rooms make for a "high-energy" atmosphere.
One of the Brennans' best-known executive chefs, Paul Prudhomme opened
K-Paul's Louisiana Kitchen
in 1979 and soon became a household name. His Cajun cookbooks made the New York Times bestseller list, and you could locate his restaurant by the line of tourists snaking down Chartres Street. The restaurant's popularity once kept locals away, but no longer. K-Paul's was one of the first restaurants to reopen after Katrina, and grateful residents flocked back for Cajun camaraderie and comfort food. Prudhomme organized a series of charity events and even hired a jazz trio to play outside the restaurant every night to bring life to the silent French Quarter. The restaurant is bustling again, serving up Cajun classics like gumbo, jambalaya and shrimp étouffée, along with K-Paul's signature dishes—blackened drum, bronzed swordfish with hot fanny sauce, beef tenders with debris sauce. For a quieter, more intimate meal, ask for a seat in the stylish dining room upstairs.
Originally from Massachusetts, Emeril Lagasse traveled the world and trained in classic French cuisine before settling down as executive chef at Commander's Palace. He went on to become a TV star, hosting his own cooking show while opening nine restaurants across the country, including
Emeril's
and
Nola
in New Orleans. In 1997 he purchased a century-old city icon, Delmonico's, and spent millions in renovations.
Emeril's Delmonico Restaurant
has become a true star on the local scene. As you'd expect from a classic American steakhouse, Prime beef is the focus here, but the menu also features such delicious choices as pan-fried redfish meunière, wild mushroom and ricotta cannelloni, Colorado lamb chops and hickory-roasted duck. Service is consistently first rate, genuine and without airs—a rare find in a restaurant of this caliber.
Diners at
Restaurant August
may recognize Chef John Besh from the Food Network's Iron Chef challenge; around New Orleans he's known as the local boy made good. Owner of one of the top-ranked restaurants in the country, Besh assisted in feeding hundreds of relief workers after Hurricane Katrina. A native of Louisiana, Besh graduated from the Culinary Institute of America and trained in Europe. His sumptuous restaurant, housed in a 19th-century grocers' warehouse, features a rich mahogany bar, high ceilings, large windows, exposed brick walls and soft velvet chairs. The contemporary French menu includes such standouts as Moroccan spiced duck, pan-seared filet of prime rib and crispy seared blackfish. For a warm appetizer, try the "BLT" of buster crab, lettuce and tomato on lost bread (a Cajun French toast known as pain perdu).
Most New Orleanians speak of
Brigtsen's
with deep reverence. Since 1986, Frank Brigtsen and his wife Marna have been serving artfully prepared Creole and Cajun fare in a cozy Victorian cottage. As with so many New Orleans chefs, Mr. Brigtsen (pronounced BRIGHT-son) apprenticed with Paul Prudhomme at both Commander's Palace and K-Paul's Louisiana Kitchen. His menu changes daily but focuses on local and seasonal ingredients; sample items include butternut shrimp bisque, sautéed soft-shell crab, roast duck, pan-fried speckled trout and braised rabbit in phyllo pastry. The wait staff is attentive and personable, likely owed to the familiarity of serving Uptown regulars for years. Brigtsen's is on the far end of St. Charles Avenue on Dante Street near the Riverbend, which will require most visitors to take a cab or streetcar—but it's worth the trip.
Tucked away in a modest Uptown neighborhood and a cab ride away from the French Quarter,
Clancy's
should be on every concierge's list. Visitors often liken this experience to eating at a friend's house—the rooms are small but sophisticated, the tables are close and conversation flows freely (and often loudly). The contemporary Creole cuisine features such delicacies as fried oysters topped with melted brie, grilled chicken breast in lime butter and smoked soft-shell crab. Reasonable portion sizes allow you to sample more than one course without guilt. Try the signature ice-box lemon pie for dessert.
Groovy, funky and eclectic are the words often used to describe
Jacques-Imo's Cafe
. The waiting line spills out of the restaurant, onto the sidewalk and into nearby bars (people watching is part of the fun). To call this place "colorful" is an understatement; the dining rooms are brightly decorated, and the staff is young and hip. Two hits on the Comfort Creole menu are the fried chicken and alligator-sausage cheesecake. The sweet corn bread is a great starter. The menu reaches much higher levels of sophistication, but you can still show up in a T-shirt and jeans.
Most locals don't want you to know about one of their favorite places to eat,
Dick and Jenny's
, one of the best-kept dining secrets in town. The nondescript cottage near the corner of Napoleon and Tchoupitoulas is easy to miss, but the food is unforgettable. The American Regional menu concentrates on seasonal and local ingredients, with such samples as pan-seared diver scallops, grilled duck breast with chorizo sausage and sautéed Mississippi quail. A sure way to start your meal is with an order of corn-fried gulf oysters and remoulade. Save room for desserts; they're all imaginative and irresistible. Prices are exceedingly reasonable for food of this caliber, and the family-friendly restaurant offers a limited children's menu. Once again, reservations aren't accepted, so get there early or expect a wait at the bar or the outdoor patio.
Family-run since it opened in 1918,
Casamento's Restaurant
is hailed for its oysters—especially the oyster loaf. For this house specialty, fresh oysters are dipped in corn flour, deep-fried in cast-iron skillets and served between thick slices of pan bread. Shuckers work at a small, standing-room-only bar, plating countless orders of oysters on the half shell. The restaurant's tiled exterior makes it easy to spot on Magazine Street; the old-fashioned interior hasn't changed much in nearly a century. A-list celebrities make it a point to visit when they're in town, as you'll see from the autographed shirts on the wall.
Drago's
is a family-run restaurant that originated in the suburb of Metairie. Croatian immigrants Drago and Klara Cvitanovich opened their eatery in 1970 after building a respected reputation in the local industry. Drago perfected his oyster-shucking skills at the Acme Oyster House, and his namesake restaurant is highly regarded for its oyster dishes. Shellfish comes fresh from Louisiana oyster beds. The menu includes oysters on the half shell, charbroiled oysters and oysters herradura (sautéed with onions, tomatoes, and pine nuts, and then deglazed with tequila). Equally popular are the lobster and seafood entrees, including drumfish tommy and Crescent City shrimp. Drago's also offers chicken, duck and pasta dishes.
Irene's Cuisine
pays homage to the little-known but large Italian American population in New Orleans. On a quiet corner in the French Quarter, this popular eatery attracts both tourists and locals, though everyone must be willing to accept a long wait—reservations aren't accepted. Diners sit closely in the dining room, but the waitstaff scurries about with precision. The menu is garlicky Sicilian with enough Creole flavor to keep it local. The spicy aromas of stuffed veal chop, roasted garlic chicken, grilled red snapper and rosemary chicken are enough to bring guests in off the street. Don't leave without sampling the baked Alaska with its flaming grappa. Irene's is open only for dinner, so make your plans accordingly—and get there early.
Considered a true gastronomical gem,
Bayona
is housed in a centuries-old Creole cottage with a lovely courtyard. Chef Susan Spicer focuses on seasonally available ingredients rather than any specific culinary style—her menu reflects a true global sensibility. Highlights include the Niman ranch pork chop with corn fritters, red grouper with purple coconut rice, veal sweetbreads with sherry mustard and the rabbit, andouille and blackeyed-pea gumbo. This French Quarter favorite is warm and inviting, the perfect backdrop for an intimate evening.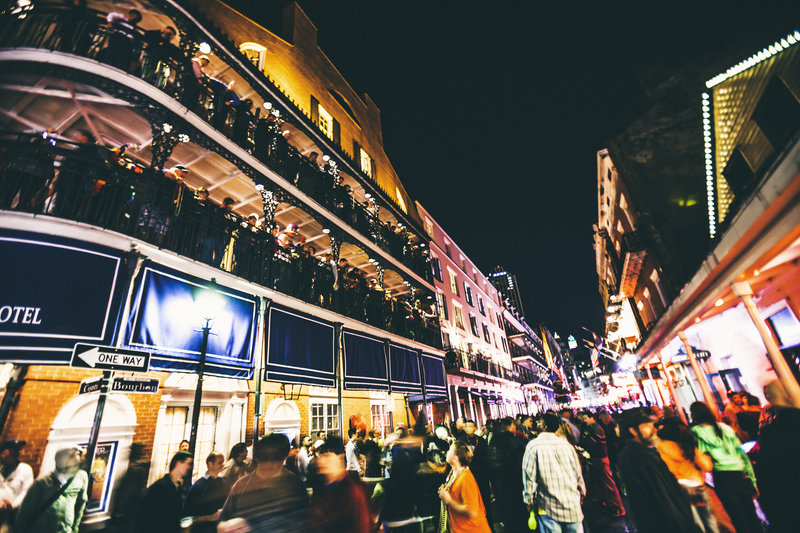 Peeter Viisimaa/iStockphoto.com
In addition to its many cultural and historic landmarks, New Orleans hosts a number of outstanding festivals and events that may coincide with your visit. The city already provides many fun places to go and fun things to do, but many visitors attend just for the events. If you plan your vacation carefully, you might experience the very best this city has to offer.
Traditionally labeled the "City that Care Forgot," New Orleans is a destination that pursues its fun with an enthusiasm rarely found elsewhere. In part this is probably why there are so many parades. At one time or another nearly everyone—from the small, old-time funeral bands to the largest convention group—marches down Canal Street, and others watch with unjaded pleasure.
Sugar Bowl activities kick off New Orleans' events season with a series of major contests in basketball, sailing, soccer, tennis and track; the grand finale is the
Allstate Sugar Bowl
football game played in early January in the Mercedes-Benz Superdome.
The event synonymous with the city—and into which it pours its whole soul—is
Mardi Gras
. This Catholic holiday originated as a final farewell to food and drink before the fasting of Lent, which begins on Ash Wednesday. (The actual date can fall anywhere from early February to early March.) Carnival season in New Orleans starts on Twelfth Night, January 6, with a series of glittering private balls and costume parties. The celebration reaches its peak during the 2 weeks leading up to Shrove Tuesday, better known by the French as Mardi Gras ("Fat Tuesday"), when carnival krewes stage more than 60 parades across the city.
The weekend before Mardi Gras features two of the largest and most elaborate parades, the Krewe of Endymion on Saturday night and Bacchus on Sunday night. Tourists who save a viewing spot in the French Quarter will miss all the beads—most routes have moved uptown to the wider streets of St. Charles Avenue and Canal. After the Proteus, Orpheus and Zeus parades on Lundi Gras ("Fat Monday"), the city hosts a big bash at Spanish Plaza complete with entertainment, fireworks and the riverboat arrival of Rex, the King of Carnival. A mask is required for admission.
On Mardi Gras Day, more than a dozen family parades take place in Covington, Metairie, the West Bank and Uptown, including two of the biggest: Zulu, famous for its coconut souvenirs, and Rex, which introduced the first Mardi Gras king and the traditional colors of green, purple and gold. From here, the party moves to the streets and clubs of the French Quarter. So long as there's no threat to safety, almost anything goes on this maddest, most intoxicating of all Tuesdays. The fun stops promptly at midnight when mounted police officers and cleaning crews begin their march down Bourbon Street.
Just how this citywide party manages to evade commercialism and still thrive can be traced to the fact that New Orleanians stage it for their own enjoyment and out of their own pockets. Some say that even if not one tourist dime from Mardi Gras clinked into the city's strongbox, the celebration would continue unchanged. It is this genuineness that helps to make Mardi Gras one of the nation's great attractions.
Spring Fiesta and Historic Home Tours
, in early March, features ladies in antebellum gowns as well as 2 weekends of pageants, plays, art shows and concerts. Of interest are the tours, which include visits to French Quarter homes and patios, Garden District mansions and plantation homes.
Late March is when the
Tennessee Williams/New Orleans Literary Festival
is held. Numerous activities celebrate the life of writer Tennessee Williams, including lectures, panel discussions, plays and even a Stanley and Stella Shouting Contest.
In April the
French Quarter Festival
brings the more boisterous segment back to the city. Music and games are naturally part of the merrymaking, but the big draw is the many food booths set up by local restaurants in Jackson Square.
The
New Orleans Jazz & Heritage Festival
, with concerts, food and craft booths, is held for 2 long weekends in late April and early May. Internationally known musicians perform on numerous stages at the Fair Grounds Race Course from 11-7; additional performances are given citywide. An array of musical styles can be heard, including blues, Cajun, folk, gospel, R&B and zydeco. Tickets can be purchased from Ticketmaster.
Celebration in the Oaks
transforms City Park into a festive holiday wonderland from the Friday after Thanksgiving through December. Amusement rides, music and dance performances, and walking tours are some of the activities.
Christmas New Orleans Style
, in December, offers 19th-century house tours as well as concerts at the Cathedral-Basilica of Saint Louis King of France and Hanukkah and Kwanzaa events.
During the holiday season the
R+L Carriers New Orleans Bowl
is played at the Mercedes-Benz Superdome. On
New Year's Eve
Jackson Square is the place to be when a huge, glittering fleur-de-lis begins to descend the pole atop Jackson Brewery 10 seconds before midnight.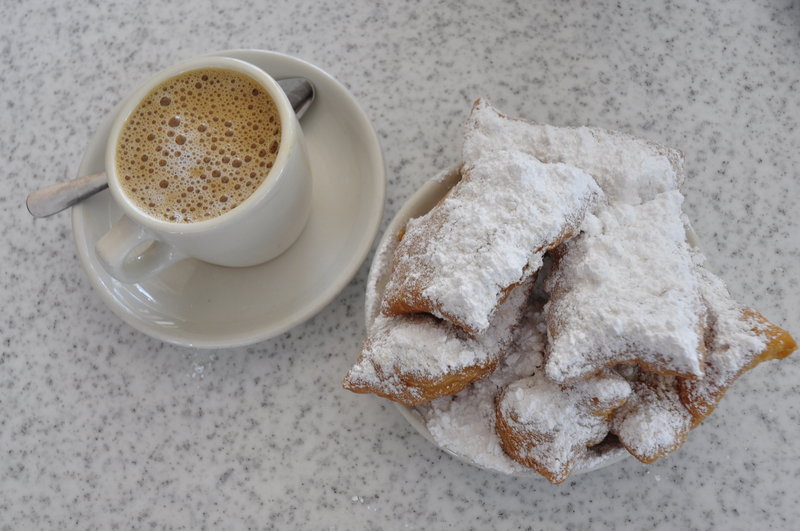 Regional Fare
"New Orleans food is as delicious as the less criminal forms of sin." Mark Twain penned these words in 1884. And if you have ever had the pleasure of relaxing in the one of the French Quarter's many local restaurants sipping café au lait while savoring scrumptious golden-fried beignets blanketed in powdered sugar—a signature New Orleans pastry—you will know this is true. Upon biting into the square and hollow confections, the sugar puffs and floats like a cloud before releasing its sweet flavor. In that moment, it's clear why the people of New Orleans possess joie de vivre, or "joy of living." With fare so outstanding, it's easy being happy. But before we chat about traditional south Louisiana food, let's explore the history that set the scene of Cajun and Creole cuisines as we know them today.
To dispel any confusion, let me clarify and say that Cajun and Creole cultures and cuisines are quite different. Though they incorporate some similar ingredients for many of their dishes—such as filé powder—Creole is haute cuisine that reflects the African, Caribbean, French, German, Italian and Spanish influences apparent around New Orleans in the late 1600s. Cajun is country-style cooking characterized by one-pot meals using wild game, fish, shellfish, corn, rice or vegetables. Both cuisines exhibit culinary finesse.
The Creoles, descendants of the European elite, arrived in the 1690s by invitation of the Spanish to establish New Orleans. They brought with them their wealth, education, chefs and cooks as well as culinary techniques. In sharp contrast are the French refugees who were exiled by the Brits from Acadia, Nova Scotia, in 1755. Later called Cajuns, they retreated to the bayous and swamps of Louisiana, befriending the Native Americans and learning from them about new ingredients, herbs and cooking techniques. Maque-chou, a stewed concoction comprising sweet peppers, onions and tomatoes as well as coush-coush made from dried ground corn are examples of the Native American influence.
Contrary to general belief, Cajun cuisine typically is not spicy-hot. Though Cajun dishes are spicier than their Creole counterparts, seasonings are incorporated to enhance, not dominate, the flavor of ingredients. The dark brown roux and complementary amalgam of chopped celery, bell peppers and onions (called the "holy trinity" and also used in Creole dishes) are key in adding richness and flavor to many foods. Vegetables feature conspicuously and the Cajuns are experts at preparing them in a variety of ways such as in sauces, sautéed and stuffed. Alternatively, butter and cream along with generous amounts of tomatoes punctuate Creole cuisine.
Most Americans, even if they have never visited Louisiana, associate gumbo, étouffée and jambalaya with classic Louisiana fare, and like most global cuisines, these dishes evolved through an integration of overlapping cultures. An eye on future trends shows new chefs putting a contemporary spin on preparing and combining ingredients while still honoring traditional south Louisiana cuisine. Mark Twain would approve. But no matter what the trends, New Orleans embodies and will always embody a sense of joy and an appreciation of good food and good times.
Laissez les Bon Temps Rouler! Let the good times roll!
Mardi Gras
One of the most famous street parties in the world, Mardi Gras in New Orleans has a long and colorful history. Europeans celebrated this pre-Lenten holiday in the Middle Ages, and French settlers brought the tradition of masked balls and dances to Nouvelle-Orléans. When Spain gained control of the city in 1762, it banned such revelry. The party resumed after Louisiana became an American territory.
Private social groups known as krewes plan and pay for Mardi Gras events. The Mistick Krewe of Comus launched the first organized parade in 1857. When Russian Grand Duke Alexis Romanoff visited New Orleans in 1872, locals presented their own royalty—Rex, the King of Carnival—along with the official Mardi Gras colors of green, purple and gold. The first African-American krewe, Zulu, and the first women's krewe, Iris, were founded in the early 1900s. Today, krewes must sign an affidavit agreeing not to discriminate in terms of membership, but many are still "by invitation only."
In the 2 weeks leading up to Ash Wednesday, krewes host private masked balls and some 60 parades with themed floats bearing costumed royalty. Maskers toss "throws" to the crowd—anything from beads and doubloons to stuffed animals. Of all the throws, the Zulu coconut is most prized. Mounted police and cleaning crews sweep through the streets at midnight, signaling the end of Mardi Gras. The next day, planning begins for another year.
Today, Mardi Gras is the most popular event drawing visitors to vacation in New Orleans. Cheap airfare and convenient international flights put this popular street party in reach for the whole world. Plan ahead if you want to join the fun. Group travel packages are common and most hotels are booked full during this time.
Cajun or Creole?
Though they're often used interchangeably—particularly on restaurant menus—the terms Cajun and Creole represent two distinct legacies and cultures, both unique to Louisiana.
Creole history began with the first-generation French aristocrats who came to Nouvelle-Orléans in the early 1700s. These wealthy Europeans built elegant homes in the Vieux Carré and vast sugar plantations along the river. They imported powdered wigs from Paris; their continental chefs prepared dishes we still enjoy in the Quarter today: shrimp remoulade, crab béchamel, trout meunière.
Spain acquired the Louisiana Territory in 1762, making its own mark on the port capital—particularly in architecture. Most of the buildings in the French Quarter are in fact Spanish, erected after two great fires leveled the city. Three-story dwellings with shared walls, wrought-iron balconies and private courtyards came to typify the Creole townhouse style.
French Creoles first defined themselves by what they weren't: American. The early term distinguished European colonials from Anglo-American immigrants and imported slaves. (The Spanish word criollo means "native born.") Over time, free people of color and slaves born in Louisiana also came to be known as Creole. After the 1803 Louisiana Purchase, the city of New Orleans divided itself along class lines—Creoles lived in the French Quarter, Americans lived uptown, west of Canal Street. In fact, 19th-century Creoles meant the nickname "Garden District" as an insult to the ostentatious mansions and public lawns of their English-speaking neighbors.
Ask a dozen people to define Creole today, and you'll get a dozen different answers. Some say the term describes white descendants of the first-generation French. Others refer to multi-racial residents—French, Spanish, African, Caribbean, Native American or all of the above—who trace their early roots to southern Louisiana. Creole can also denote an heirloom tomato, a colloquial dialect and the official language of Haiti.
Cajun is slightly easier to classify. When the British took over the French province of Acadia (present-day Nova Scotia) in the 18th century, they required all citizens to sign an oath of allegiance. At the outbreak of the French and Indian War in 1755, Britain demanded even greater loyalty from the Acadians, including the promise to fight their French and Mi'kmaq neighbors. Most refused, and more than 10,000 were deported to Europe, the West Indies and the American colonies.
The first Acadian families arrived in St. James Parish in 1764, receiving land grants and provisions from the French government (which was in the process of turning the Louisiana Territory over to Spain). The Spanish welcomed the Catholic refugees, and word soon spread to other Acadian exiles. Several thousand eventually landed in the bayous west of New Orleans and Baton Rouge. Through intermarriage to Spanish, French Creole and German settlers, the Cajuns (anglicized from Acadiens) formed a new ethnic group with its own distinct traditions. The Cajun language is a French dialect sprinkled with African, Native American and Spanish words. Cajun dishes like gumbo, jambalaya and crawfish étouffée reflect the ingenuity of French-Canadian farmers struggling to survive in the swamps. Traditional Cajun music for fiddle, accordion and washboard lives on in the back-beat rhythms of zydeco—a uniquely American art form.
Though they came to Louisiana from different worlds, the Cajuns and Creoles spoke the same language, and the land they shared on the Mississippi Delta shaped their common heritage. Sadly, many fear that with so many families displaced by Hurricane Katrina, the region will lose its Cajun and Creole heritage to a new generation of newcomers.
Sounding like a Local
Speaking a second language doesn't always help in New Orleans, where French-sounding names have their own unique pronunciations. Here's a quick guide to the native tongue.
Cajun—a descendant of the French Acadians who fled Canada in the mid-1700s and settled in the Louisiana bayous.
Chartres (CHAR-ters)—don't use your French accent with this street, or with Burgundy (ber-GUN-dee), Conti (KONT-eye) or Calliope (CAL-lee-ope).
Chèr—a Cajun endearment.
Creole—strictly speaking, the original French and Spanish families who formed the elite of New Orleans society, as opposed to English-speaking immigrants who came later.
Fais do-do (fay doh-doh)—a Cajun street dance that lasts all night.
Krewes—private social and civic groups that organize Mardi Gras parades.
Lagniappe (lan-yap)—an elusive term for "a little something extra," like a baker's dozen.
Laissez les bons temps rouler (LAY-zay leh bawn tawn roo-LAY)—Let the good times roll.
Pirogue (PEE-row)—a long, narrow swamp boat, originally made from a hollowed cypress log.
Neutral Ground—the grassy median separating street lanes.
Tchoupitoulas (CHOP-a-TOO-lus)—pronouncing this street is the true test of a native.
Vieux Carré (VOO cah-RAY)—the "Old Square," or the French Quarter.
Dining in the Big Easy
The recipes for many local dishes include the instruction to "throw everything into the pot and simmer," and that's an apt description for Louisiana culture. Though the Creoles and Cajuns started out with different backgrounds and customs, they shared in creating a unique cuisine. "Cajun" generally refers to the swamplander dishes of early French-Acadian farmers. "Creole" has come to mean a style of cooking influenced by French, Spanish, African, Caribbean and Cajun settlers. Don't spend too much time worrying about the definitions—just eat.
Alligator Pear—avocado.
Andouille (ahn-DOO-ee)—spicy country sausage used in gumbo and other Cajun dishes.
Bananas Foster—traditionally prepared tableside, a dessert of bananas sautéed in butter and brown sugar, flambéed with banana liqueur and rum, served over vanilla ice cream.
Beignets (ben-YAYS)—square, fluffy pastries, deep-fried and covered with powdered sugar. Locals refer to them as doughnuts; they're de rigueur with café au lait.
Café au lait—coffee blended with chicory and hot milk.
Étouffée (eh-too-FAY)—a seafood sauce made with crawfish or shrimp and served over rice (it literally means "smothered").
Gumbo—soup traditionally made with chicken or seafood, seasoned with spicy sausage and thickened with okra or roux.
The Holy Trinity—Bell peppers, onions and celery, the trio of diced vegetables forming the basis of Cajun and Creole cooking.
Jambalaya (jahm-bal-EYE-ah)—a one-pot stew of chicken, seafood and/or sausage, sautéed with diced vegetables and simmered with rice.
Muffuletta (moo-fah-LET-ta)—a hearty Italian sandwich on round bread with ham, salami, bologna and mozzarella cheese, topped with a relish of olives, garlic and marinated vegetables.
Po'boy—French bread stuffed with roast beef, fried shrimp or oysters, smoked sausage—or whatever the chef has on hand. Ask for a "dressed" po'boy if you want lettuce, tomato and mayonnaise.
Pralines (PRAW-leens)—Creole candy made with brown sugar, cream, butter and pecans.
Red Beans & Rice—A long-simmered pot of beans, ham and sausage, traditionally served on Monday—washing day—when women were busy with other chores.
Roux (roo)—A thick, browned mixture of flour and butter, the base for gumbo, jambalaya and other sauces.
Jean Lafitte
Smuggler, privateer and unlikely patriot, Jean Lafitte left an enduring mark on Louisiana lore. By the early 1800s the native of France had established a lucrative smuggling business, run from a blacksmith shop in New Orleans' French Quarter. He later assumed command of the disorganized bands of privateers based in Barataria Bay south of the city.
In 1814 the British failed to sway Lafitte's allegiance with a bribe of $30,000 in gold and a captaincy in the Royal Navy. Instead, Lafitte revealed the British plans to attack New Orleans to Gov. William Claiborne, who responded by dispatching Federal forces against Lafitte's Baratarian colony. Lafitte refused to fire on the American flag, and the Federals destroyed the smugglers' haven.
Undaunted, Lafitte offered to help Andrew Jackson defend New Orleans in exchange for a full pardon for himself and his men. Jackson accepted, and the battle-seasoned buccaneers fought honorably against the British.
Lafitte became the toast of the town, but the lure of his old life prevailed. In 1817 he established the pirate village of Campeche on Galveston Island, Texas, and resumed plundering Spanish ships. But when one of his captains attacked an American vessel, Lafitte was forced at gunpoint to leave Galveston. After throwing a raucous final party and burning Campeche, Lafitte boarded The Pride and sailed away, leaving behind only his legend and rumors of buried treasure.
Travel Tips
New Orleans, more than 100 miles from the nearest ocean, is surrounded on all sides by water—the Mississippi River to the east, south and west and Lake Pontchartrain to the north. This position makes the city's climate rather moist during much of the year.
Summer is generally the hottest, wettest time of year, with temperatures averaging in the low 80s and relative humidity almost always above 60 percent. Frequent rainstorms provide some relief. The winter season also tends to be damp, but temperatures rarely dip below the low 50s, negating any threat of sleet or snow. Cold snaps are mild and short-lived. The fog created by the moisture and heat interferes with aviation, but only mildly affects street traffic.
Although the warm, wet climate makes light fabrics and summer styles a must, many establishments impose a dress code. Bring casual clothes for daytime and switch to a dressier style for nighttime. Rain gear is essential year-round.
NOLA's Italian Heritage
When you think of New Orleans, chances are you think of food—and the mouthwatering Cajun and Creole dishes that originated there are likely the first to come to mind. However, you may not be aware that New Orleans also has a rich history of Italian cuisine and restaurants that rival the city's famed French Creole establishments.
While Italian immigrants always lived in New Orleans, the city's Italian population swelled with a wave of Sicilian immigrants fleeing danger and corruption in their homeland beginning in the 1880s. Many settled in the French Quarter, known as "Little Italy" for a time, and established businesses and restaurants; some still exist today.
If you're interested in learning more about the history of the Italian community in New Orleans, visit the
American Italian Cultural Center
, 537 St. Peters St. Next to it, you'll find the
Piazza d'Italia
, 377 Poydras St., created in 1978 by architect Charles Moore as a tribute to the Italian American community and now the site of St. Joseph's Day celebrations and other events.
But, you'll want to experience the rich culinary traditions firsthand with a taste of Italy, New Orleans-style.
The muffuletta may be the most famous Italian addition to the New Orleans food scene. It was created by Salvatore Lupo, who opened Central Grocery in 1906. Lupo sold an antipasto lunch to the farmers who brought produce to the Farmer's Market. When he noticed the men struggling to manage the various items, he combined them on loaves of round bread, and voilà, the muffuletta was born. The sandwich consists of a 10-inch round of bread, sliced horizontally and filled with salami, mortadella, ham, provolone, mozzarella and a marinated olive salad.
If you're wondering where to eat, you can find muffulettas all over town, but why not start with the original? Get in line at
Central Grocery Company
, 923 Decatur St., and order half a "muff," cut in half, which is enough to share with a friend. Enjoy it at a counter inside the store or find a bench in Jackson Square for prime people watching.
If you're craving pizza, head to
Louisiana Pizza Kitchen
, 95 French Market Place. True to its name, this place puts a decidedly New Orleans spin on its pies. Try the "Jambalaya," which features Creole sauce, Gulf shrimp, free-range chicken, andouille sausage and fresh mozzarella, or the "Crawfish Étouffée," topped with local crawfish in a creamy étouffée sauce, fresh mozzarella and scallions.
If you're in the mood for seafood, try
Pascal's Manale Restaurant
, 1838 Napoleon Ave. This 100-year-old restaurant is known for creating barbecue shrimp in the 1950s, and you can sample this bit of local culinary history in the form of a sandwich. Other tasty Italian takes on Louisiana seafood include "Shrimp Mediterranean"—sautéed shrimp with marinara sauce, roasted garlic, spinach, Kalamata olives and cheese tossed with pasta—and "Oysters Dante," deep-fried Louisiana oysters over penne with prosciutto and mushrooms.
When you're ready for a break from sightseeing, hop on the Canal Street streetcar toward Midtown, where you'll find Angelo Brocato Gelateria and Pasticceria, 214 N. Carrollton Ave. The Brocato family has been making traditional Sicilian treats for more than 100 years. Rev up with a caffè latte and biscotti or cool off with an Italian soda and a cannoli or gelato.
For dinner,
Irene's Cuisine
, 539 St. Philip St., offers traditional fare with a Creole twist. Expect a wait at this popular French Quarter spot, but you can order a cocktail and listen to a piano player until your table is ready. Once seated, try the mussels marinara as an appetizer and choose from Italian Creole entrees such as crevette—pan-sautéed fish topped with Gulf shrimp and roasted peppers.95766)
Domenica
, 123 Baronne St., puts a casually elegant spin on rustic Italian cuisine. Start with a selection from the list of salumi and imported cheeses. Move on to a gourmet wood-fired pizza or choose from the homemade pasta selections on the primi menu, followed by a secondi featuring gulf seafood. Save room for tiramisu or a seasonal sorbetti or gelati for dessert.