New Orleans Sports and Recreation Spectator sports are a fun thing to do on any trip. From professional football to pirogue races, there are always exciting things to do or watch. The New Orleans Breakers, a member of the United State Football League, plays home games at Protective Stadium (1020 24th St N.) in Birmingham, Alabama. Phone (205) 718-5857.
For listings of coming games and contests, see the sports and events columns in the daily papers and in the monthly New Orleans magazine.
It's also possible to participate in outdoor activities year-round in this semitropical climate. From bicycling to tennis, there are a multitude of fun places to go and fun things to do in and around the metropolitan area to enjoy your sport of choice.
BasketballThe New Orleans Pelicans, (504) 525-4667, give NBA aficionados something to cheer about at the Smoothie King Center, 1501 Dave Dixon Dr. across from the Caesars Superdome. The Tulane University Green Wave play at Avron B. Folgelman Arean in the Devlin Fieldhouse; phone (504) 865-5356 for university tickets. The University of New Orleans Privateers, also an NCAA Division I team, hold court at Senator Nat G. Kiefer UNO Lakefront Arena (often referred to as Lakefront Arena), which is one block from campus at 6801 Franklin Ave.; phone (504) 280-7222 for tickets.
BicyclingA paved bicycle path running atop the Mississippi River levee can be accessed from the west side of Audubon Park near West Drive. The path, part of the 3,000-mile Mississippi River Trail system, follows the east bank of the river and extends more than 20 miles upriver. Inline skating, fishing, running and walking also are permitted.
Lakeshore Drive, on the south shore of Lake Pontchartrain, offers scenery and light traffic. Skirting the Metairie section of the south shore is Linear Park, a converted road.
Tammany Trace, a rails-to-trails path on the north shore of Lake Pontchartrain, runs from Covington through Abita Springs, Mandeville, Lacombe and into Slidell. Horseback riding, inline skating, running and walking also are permitted. For information phone (985) 867-9490.
Fishing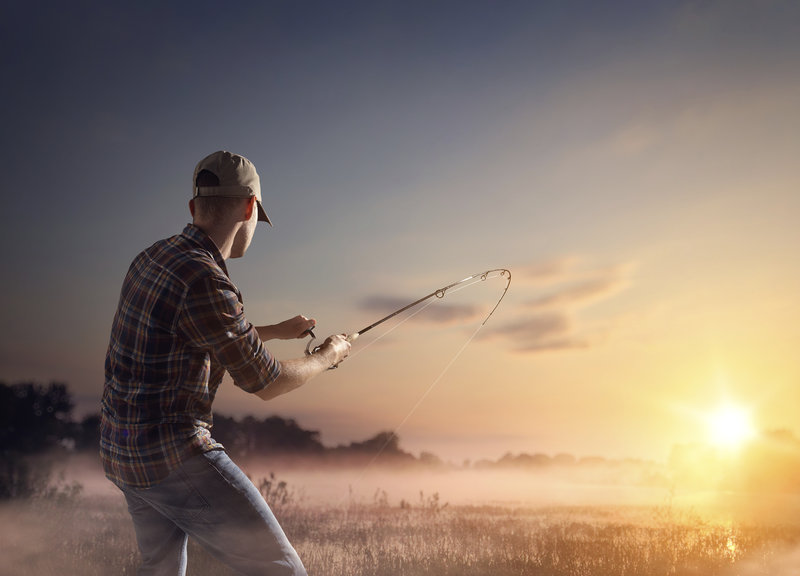 Aksonov/iStockphoto.com
Bluegill, crappie and largemouth bass are taken from freshwater lakes and rivers. Fishing is permitted at several area state parks, including Bayou Segnette, Fairview-Riverside and Fontainebleau. For information, contact the Office of State Parks, Department of Culture, Recreation and Tourism, P.O. Box 44426, Baton Rouge, LA 70804 or phone (225) 342-8111.
Just 2 hours southwest of New Orleans on the Gulf of Mexico, Grand Isle offers saltwater fishing. Bluefish, cobia, channel bass, pompano and red snapper range the coastal waters. Game fish such as marlin, tarpon, tuna and sailfish run from late spring through fall in the Gulf.
Boats can be chartered for offshore fishing. A fishing license is required for persons over age 16. A 1-year freshwater license for residents costs $17, or $15 for saltwater. The 10-day fee for non-residents is $17 for freshwater or $15 for saltwater. For additional information about charters and licenses, contact the Louisiana Department of Wildlife and Fisheries at (225) 765-2800.
FootballThe hometown New Orleans Saints of the National Football League go marching into the Caesars Superdome from August to December, with games generally starting at noon; for tickets phone (504) 731-1700.
Tulane University Green Wave football team frequents the Yulman Stadium. The Superdome becomes a collegiate battlefield every November for the Bayou Classic, a gridiron clash between rival universities Grambling State and Southern, and in early January for the Allstate Sugar Bowl.
GolfThe New Orleans area provides several locations for duffers to engage in their favorite activity. The following courses have 18 holes and are open to the public year-round: The Golf Club at Audubon Park, (504) 212-5290, 6500 Magazine St.; English Turn Golf & Country Club, (504) 392-2200, 1 Clubhouse Dr.; and Lakewood Golf Club, (504) 373-5926, 4801 Gen. DeGaulle Dr.
Horse RacingOne of the city's most enduring sports, Thoroughbred racing can be enjoyed at Fair Grounds Race Course, 1751 Gentilly Blvd., where the mechanical starting gate was introduced. Racing usually takes place Thursday through Monday from Thanksgiving Day through March. When the live racing season ends, visitors still can partake in the facility's off-track wagering, offered year-round. For information and racing schedule, phone (504) 944-5515.
Note: Policies concerning admittance of children to pari-mutuel betting facilities vary. Phone for information.
Jogging and WalkingIn a city as lively as New Orleans, walking may be the only way to ensure you are not missing anything. A stroll through the French Quarter or the Garden District reveals the city's eclectic history and provides an in-depth look at New Orleans' colorful street life as well. Use good sense and keep all city walking to daylight hours.
Parks are scattered throughout the Big Easy. Audubon Park and City Park in particular are good spots for a stroll or jog, and the seawall along Lake Pontchartrain makes for a particularly eye-catching exercise site. In Metairie, Lafreniere Park offers 155 landscaped acres complete with lagoons encircled by exercise paths.
PicnickingIn and around New Orleans, picnicking can be quite a treat, especially if the picnic basket contains some of the local concoctions. Municipal parks, the levee and the lakefront are good spots. At certain times of the year insect repellent is a prudent accessory for any outing.
TennisCourts are open to the public at most of the facilities administered by the New Orleans Recreation Development Commission; phone (504) 658-3000. Mid-City's 1,300-acre City Park features the City Park's Tennis Center, which has 16 hard courts and 10 clay courts for $20 per hour; phone (504) 483-9422. Players will find 10 clay courts for $14 an hour in Audubon Park; phone (504) 895-1042.
Water SportsSailing regattas are held throughout the year on Lake Pontchartrain. Audubon and City parks offer a variety of water-related activities. For detailed information phone (504) 581-4629 and (504) 482-4888, respectively.
Kayak-iti-yat offers guided kayaking tours of the Bayou St. John in downtown New Orleans; phone (512) 964-9499.
Waterways are accessible at several nearby state parks, including Bayou Segnette in Westwego, Fairview-Riverside in Madisonville and Fontainebleau in Mandeville.