Visit the Capital of the World
When visiting New York City, it's just not enough to see what's right in front of you. Look up at the magnificent skyscrapers, serving as cavernous monoliths holding all that pulsating energy within. Wander over to Times Square and be mesmerized by the blinking, flashing, glittering billboards as they command your eyes upward to take notice.
Look down from the heights of the Empire State Building to gain a true sense of how the Big Apple's slices meld together—gaze toward Lower Manhattan, home of colorful Little Italy, bustling Chinatown and funky SoHo; turn around and glance toward Upper Manhattan, where Harlem's 1920s musical renaissance electrified the country; and in the center of it all, glimpse the rectangular forest of Central Park, playground for all cultures.
Look at the city from the outside in by taking a sightseeing boat tour. Observe New Yorkers at labor and leisure milling about Chelsea Pier, and experience from afar the quiet majesty of Wall Street's stone-and-steel towers. Surround yourself with a panorama like no other as you cruise slowly past Ellis Island, with the glimmering Manhattan skyline as a backdrop, to receive the ultimate reward: an awesome, up-close encounter with Liberty Island's graceful statue of the Lady herself.
Beyond the Skyscrapers
Prepare to be deliciously overwhelmed as you're launched full force into Gotham, a high-energy land of extremes. From the Empire State Building's jaw-dropping views, to the magical oasis of Central Park, to electrifying Times Square—you simply can't do the city justice without resorting to superlatives.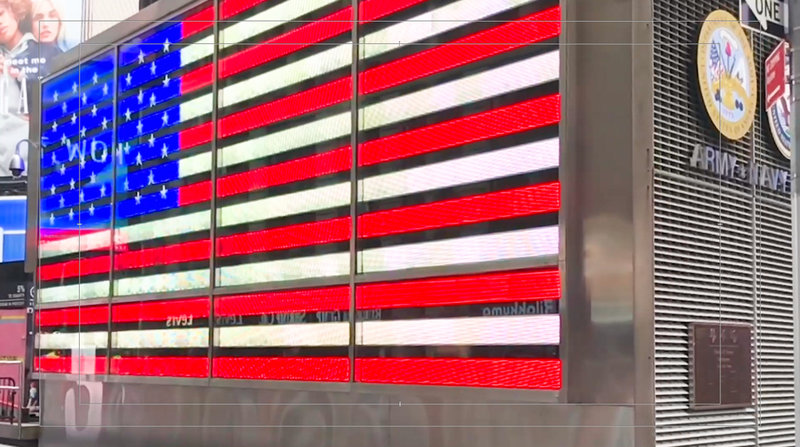 New Yorkers are resilient people. Indeed, it takes moxie just to be able to navigate the crowded sea of humanity in the endeavor to get to work every morning. They are enthusiastic advocates of their city, with a passion for all things to do in New York, whether it's seeing their beloved Mets or Yankees, going to their favorite department store sale or eating at a cherished pizza joint. New Yorkers expressed courage and dignity in the face of the 9/11 terrorist attacks, as they came together to help their neighbors with the spirit represented by One World Trade Center, which opened its doors in November 2014.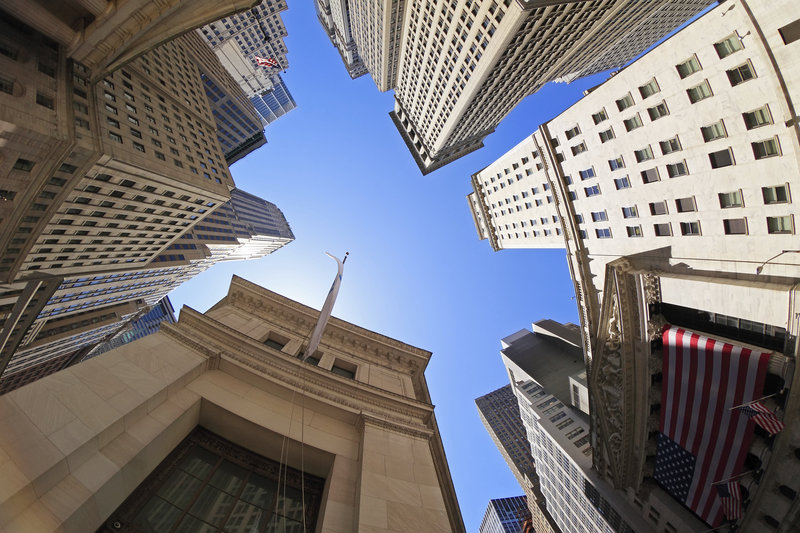 The city's early history laid the foundation for that "New York state of mind"—a powerfully independent, rambunctious outlook on life. Both the Dutch and English spent years battling over possession of Manhattan after its official discovery in 1609 by Englishman Henry Hudson (the Hudson River's namesake). Fifteen years later, financial powerhouse Wall Street received its name when the Dutch finagled the purchase of Manhattan from local Indians—for an astounding $24—and erected a wall denoting the new colony's northern boundary. While the city originally consisted of Manhattan, sandwiched between the East and Hudson rivers, it eventually incorporated the surrounding boroughs of Brooklyn, the Bronx, Queens and Staten Island.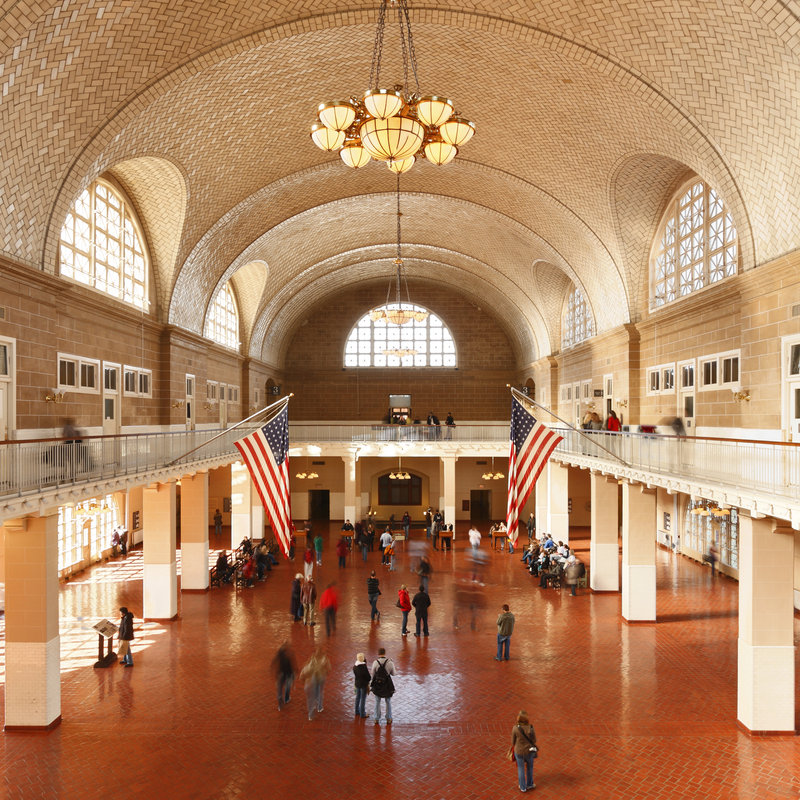 compassandcamera/iStockphoto.com
Today Ellis Island stands as a moving tribute to the millions of immigrants who landed on these shores 1892-1954 in search of the American Dream. Trace your ancestry at the Immigration Museum and imagine how your relatives must have felt upon arriving in this strange land yet persevering to create some of the Big Apple's most intriguing neighborhoods. Savor authentic Italian fare in colorful Little Italy, purchase paper lanterns or exotic herbs in vibrant Chinatown, or experience Jewish culture in the Lower East Side, with such landmarks as Katz's Delicatessen and the Tenement Museum.
It's not only architectural landmarks like the Flatiron Building, Grand Central Terminal and the Empire State Building that impress, but also what thrives within—Gotham is a cultural mecca. Stroll along the Museum Mile, a section of Fifth Avenue touting such institutions as the revered Metropolitan Museum of Art and the Guggenheim, Frank Lloyd Wright's modern wonder. Worship today's musical elite at Carnegie Hall, where George Gershwin played piano and Leonard Bernstein conducted, or at Lincoln Center of the Performing Arts—Mikhail Baryshnikov danced and Luciano Pavarotti sang in these hallowed halls. Catch a Broadway musical or a drama starring your favorite Hollywood actor.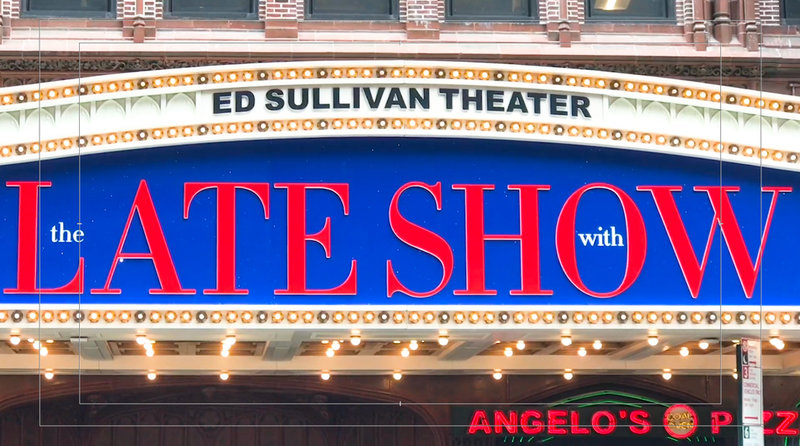 Entertainment offerings are off the hook, and just about anyone can find their niche. Visitors seek out talent ranging from snazzy jazz bands and big-name comedians to rock bands or dance clubs. Tourists also love being part of a television show audience—it's possible to secure tickets and be amused by the latest and greatest hosts, including Stephen Colbert, Jimmy Fallon and Seth Meyers. Those interested in what goes on behind the scenes can take a tour of NBC Studios, where they might get an inside peek at the "Saturday Night Live" or "Today" show sets.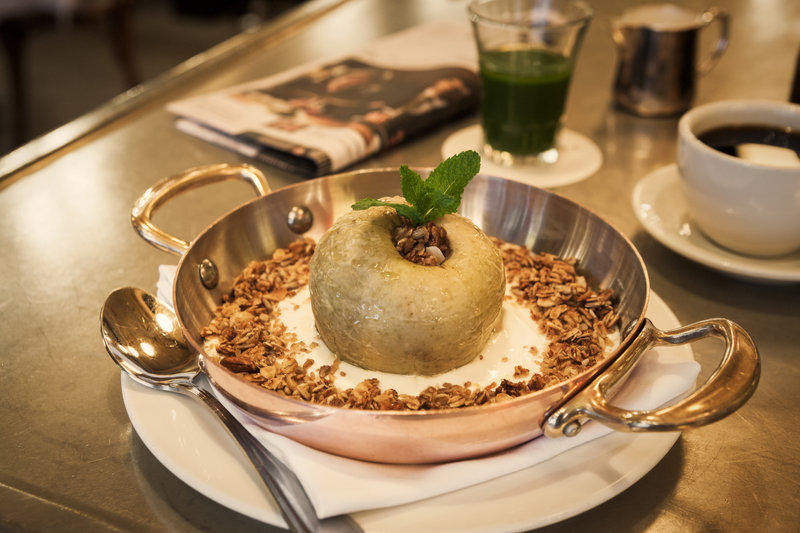 Some folks come to the Big Apple for fashion; others come for the good places to eat. New York is the fashion capital of the United States, with the Garment District being the epicenter of design and manufacturing that ultimately supplies haute couture showrooms, department stores and funky boutiques. Dining choices are virtually endless—local restaurants tout celebrity chefs, four- and five-diamond elegance, ethnic fare, innovative design, the perfect burger, classic corned beef on rye or just plain good eats.
By Car
Entering the city from the north, the New York Thruway (I-87) connects with the Major Deegan Expressway, following the east side of the Harlem River through the Bronx and connecting with the Bruckner Expressway (I-278) at the Robert F. Kennedy (Triborough) Bridge. This route allows easy access to Manhattan, Brooklyn, Queens and other points on Long Island.
Also from the north, the New England Thruway (I-95) leads through the eastern part of the Bronx to either the Bronx-Whitestone Bridge or to the Throgs Neck Bridge, again bypassing Manhattan and allowing easy access to Long Island. Both routes also connect with various points in Manhattan, including the Cross Bronx Expressway (I-95), heading east-west, which leads to the Henry Hudson Parkway (SR 9A), running north-south along the Hudson River.
I-80 from the west in New Jersey runs congruently with I-95 as it approaches the George Washington Bridge. Once across the bridge it continues east to connect with roads leading to Long Island or swings south on Henry Hudson Parkway or Harlem River Drive to Franklin D. Roosevelt Drive (East River Drive) and downtown Manhattan.
The New Jersey Turnpike (I-95) is the major southern access road to the city. Motorists traveling to Brooklyn and points east should take New Jersey Turnpike exit 10 to SR 440E (the West Shore Expressway on Staten Island) to I-278E, which crosses Staten Island. Then use the Verrazano-Narrows Bridge to Brooklyn and Long Island.
Lower Manhattan is best approached from the New Jersey Turnpike via the Holland Tunnel. Motorists heading for mid-Manhattan should continue on the turnpike to exit 16E and the Lincoln Tunnel approach.
Air Travel
John F. Kennedy International Airport, the area's largest, is located in Queens off the Van Wyck Expressway (I-678) about 15 miles east of Manhattan.
From JFK to Manhattan, take the Van Wyck Expressway to Grand Central Parkway, then head west on the Long Island Expressway. To reach Lower Manhattan, take the Brooklyn Queens Expressway and access either the Brooklyn, Manhattan or Williamsburg bridges leading into the city. To reach Midtown Manhattan, stay on the Long Island Expressway, which feeds directly into the Queens Midtown Tunnel. Drive time is about 1 hour.
Or take the subway: Take the A train directly from the Howard Beach JFK Airport station. The Q10 bus also connects JFK airport to Union Turnpike (E or F train), 121st Street (J or Z train) and Lefferts Boulevard (A train) stations; phone 511 or (718) 330-1234 for schedules.
AirTrain, the Port Authority of New York and New Jersey's airport rail system, ushers airline passengers from the airport to the Howard Beach terminal for subway connections to Manhattan or to Jamaica Station to catch a subway or the Long Island Rail Road. For AirTrain schedules and information about connections and transfers, phone (877) 535-2478.
Just 8 miles east of Midtown in northwest Queens, LaGuardia Airport handles many domestic and international air flights. The airport was named after the city's former mayor, Fiorello LaGuardia (1934-45), who is credited with helping develop the metropolitan area's accessibility for the aviation age.
Upon leaving LaGuardia Airport, take Grand Central Parkway west to the Robert F. Kennedy (Triborough) Bridge, then to Franklin D. Roosevelt Drive. Going north on FDR Drive takes you into Harlem; traveling south on FDR Drive takes you to Midtown Manhattan. Drive time is about 40 minutes.
New York Airport Service provides bus service from LaGuardia and JFK airports to Manhattan. The bus stops in Manhattan at Park Avenue and 41st Street and at most Midtown hotels. Fares are: from LaGuardia to Manhattan $21; from JFK to Manhattan $25. Buses run frequently; for schedules and other information phone New York Airport Service at (718) 560-3915.
SuperShuttle departs from all LaGuardia terminals and drops off passengers at Manhattan hotels. Fares range $19-$27 and the schedule varies according to passenger demand; phone (212) 315-3006 for information or (800) 258-3826 to make reservations. SuperShuttle also offers shuttle service from all three airports in vans designed to handle wheelchairs; reservations are required. Fares are $23-$30 from Kennedy or Newark.
Go Airlink
provides transportation via 10-passenger share-ride vans between JFK, LaGuardia and Newark airports and Manhattan hotels, offices and residences. One-way fares range $20-$30; phone (212) 812-9000 or (877) 599-8200 for reservations.
The Q48 bus provides service from LaGuardia to the 111th Street or Main Street stations (both via the 7 train). On the subway, take the Q33 bus from LaGuardia to Roosevelt Avenue station (via the E, F, M or R train) or the 74th Street/Broadway station (via the 7 train). For additional information, phone MTA, 511 or (718) 330-1234.
New Jersey's Newark Liberty International Airport handles domestic and international flights. Located on Newark Bay about 16 miles southwest of Manhattan, Newark is an ideal fly-in point for those proceeding to Lower Manhattan or points along the borough's western side. Take the New Jersey Turnpike to the Holland Tunnel for access to Lower Manhattan, and follow the signs to the Lincoln Tunnel if you are headed for Midtown Manhattan. It will take you about 40 minutes to reach the city.
Express buses from Newark Liberty stop at the Port Authority Bus Terminal at W. 42nd Street and Eighth Avenue in Midtown Manhattan, Bryant Park on 5th Avenue and 42nd Street, and Grand Central Station; Coach USA/Olympia Trails Bus Service buses depart every 15 minutes from 6:45 a.m. to 11:15 p.m. and every 30 minutes from 4 a.m. to 6:45 a.m. and 11:15 p.m. to 1 a.m. One-way fare is $16; phone (908) 354-3330.
New Jersey Transit bus #62 runs between Newark Liberty and selected points in Newark, including Newark's Penn Station, where PATH subways depart for Broadway at 33rd Street. Buses run daily 24 hours and the fare is $1.60-$3.80. PATH trains operate daily 24 hours and the fare is $2.50.
AirTrain's rail system links Newark Liberty International Airport with Newark Liberty International Airport Station, where passengers can transfer to Amtrak or New Jersey Transit trains to continue on to New York City; phone (888) 397-4636.
Taxis are plentiful at all airports. A taxi ride from Kennedy to Midtown Manhattan costs $52 ($56.50 Mon.-Fri. 4-8 p.m.) plus tolls and tip; from LaGuardia to Midtown Manhattan costs $25-$37 plus tolls and tip; and from Newark Liberty to Midtown Manhattan costs $55-$60 plus tolls and tip.
Rail Service
If you enter the city by rail, you will arrive at either Grand Central Terminal or Pennsylvania Station, both in the heart of Manhattan. Built in 1913, Grand Central, at Park Avenue and E. 42nd to 44th streets, is an architectural delight. It supports Metro-North commuter trains, including the New Haven, Harlem and Hudson lines traveling to the northern suburbs and suburban Connecticut. This commuter railroad serves Westchester, Putnam, Rockland and Dutchess counties in New York as well as Fairfield and New Haven counties in Connecticut. For information phone (212) 532-4900.
Amtrak departs from Sixth Avenue and 33rd Street. Penn Station supports Long Island Rail Road trains and New Jersey Transit trains. For schedules, fares and reservations phone (800) 872-7245.
PATH trains, also originating from Penn Station, run 24 hours a day to stops in Lower and Midtown Manhattan. The fare is $2.75. For more information phone (800) 234-7284.
The Staten Island Railway limits its service to Staten Island, from the St. George terminal to the Tottenville terminal. The fare is $2.75. Phone 511 or 718-330-1234 for information or schedules.
Street System
Manhattan streets were laid out in an easy-to-follow grid pattern back in the early 1800s. Unfortunately, maneuvering within the city is not as simple nowadays. For those unfamiliar with Manhattan traffic, the best driving advice is: DON'T. If you absolutely must drive, timing doesn't really mean much. Although rush hours are 7-9:30 a.m. and 4:30-6:30 p.m., city streets are always busy.
Be alert at all times. The traffic density of streets in Manhattan is probably the highest in the country. A good street map is helpful. When driving in the other boroughs a street index and map are necessities. Note: Drivers should keep car doors locked at all times.
In Manhattan consecutively numbered streets run east/west, and avenues cross north/south. Fifth Avenue is the dividing line between east and west streets. Most avenues are one-way and are alternately northbound and southbound. In general, even-numbered streets are eastbound and odd-numbered streets are westbound. Most downtown streets are one-way. Exceptions are Canal, Houston, 14th, 23rd, 34th, 42nd, 57th and 125th streets, which run both east and west.
As you make your way into Lower Manhattan, the city's efficient grid pattern system falls apart in the Greenwich Village and SoHo areas. From Houston Street south, both the numbered streets and Fifth Avenue come to an abrupt end.
Crosstown traffic usually moves faster on 14th, 23rd, 34th, 42nd and 57th streets, because these streets are wide. Northbound and southbound traffic moves faster, at least during non-rush hours, on one-way avenues: These northbound avenues are First, Third, Madison, Avenue of the Americas (Sixth Avenue) and Eighth, while the southbound avenues include Second, Lexington, Fifth, Seventh and Ninth. Gridlock is a particular hazard of driving in the city; it is illegal to stand or stop in the middle of an intersection or to make left turns, except where otherwise indicated.
For those who do not wish to use surface streets to travel, Franklin D. Roosevelt East River Drive and West Side Highway provide controlled-access roads around the city. Note: Avoid the parkways and expressways during rush hours.
The speed limit on downtown streets is 25 mph, or as posted. No one under 17 is allowed to drive in New York City, even with a valid driver's license from another state.
Parking
Finding a parking space may be the most difficult aspect of your trip to New York City. Parking is prohibited on most downtown Manhattan streets and is next to impossible in entertainment districts. If you do find a space, read the curbside signs to avoid having the car towed and paying a $185 towing fee plus a fine and storage fee.
Very few accommodations have free parking, and Midtown Manhattan parking lots and garages average about $25 an hour. Guests staying at a hotel with parking facilities often find it is easiest to leave the car in the lot or garage and use public transportation or taxis.
Commuters and visitors from New Jersey have the option to park at NY Waterway's Weehawken, Hoboken and Jersey City terminals and ride a ferry to Lower or Midtown Manhattan. Connecting bus transportation from the Manhattan ferry terminals into the city is available. For schedules, fares and parking fees phone (800) 533-3779. The New York Water Taxi also operates ferries from Downtown and Midtown Manhattan, Brooklyn and Randall's Island. For schedules and fares phone (212) 742-1969.
Taxis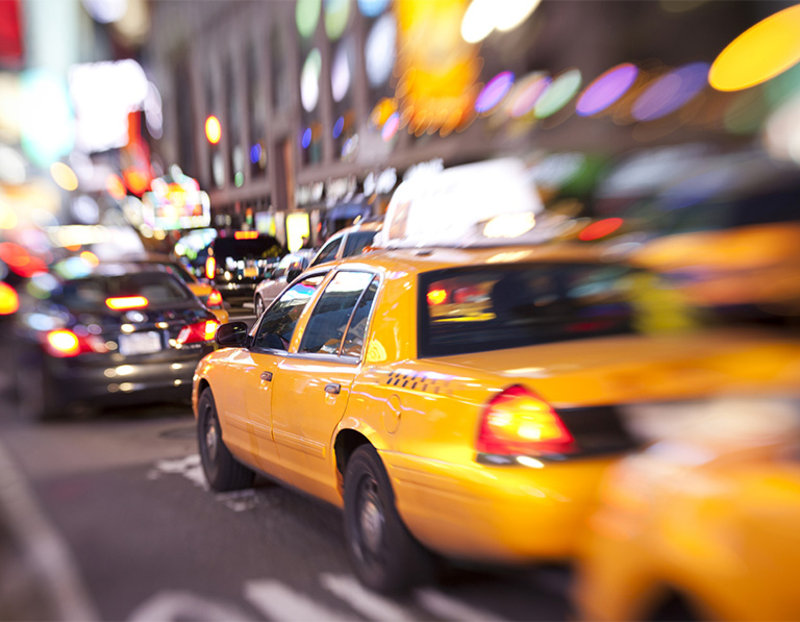 With more than 12,000 licensed yellow medallion cabs roaming the streets, the taxi is one of the most frequently used modes of transportation by visitors. Yellow medallion taxis are the only vehicles authorized to pick up street hails. To avoid being "taken for a ride" and paying more than you should, always give the driver the intersection nearest to your destination as well as the full street address.
Once the meter starts, it continues running. Even at a standstill in traffic, you pay. Taxi fares begin at $2.50, then increase 50c each additional fifth of a mile, or 50c for each 60 seconds waiting in traffic. A 10 to 20 percent tip is customary. A 50c per fare surcharge applies daily between 8 p.m. and 6 a.m., and a peak hour surcharge of $1 applies Monday through Friday between 4 p.m. and 8 p.m., plus any bridge and tunnel tolls. There is a New York state tax surcharge of 50c per ride. One fare generally covers all passengers—taxis can carry four people maximum (three in the back seat, and one in the front).
Complaints or lost articles can be reported to the Taxi and Limousine Commission; phone 311. When calling, passengers must provide the taxicab identification number.
Girls squeal in excitement at American Girl Place (609 Fifth Ave.), where dolls are decked out in fashionable accessories and can visit the hospital or hair salon.
Broadway typically runs plays suitable for the 12-and-under set—"The Lion King," "Matilda" and "Cinderella" are safe bets. If you're planning to vacation in March, order tickets for the New York International Children's Film Festival, offering engaging entertainment in a variety of genres at several venues.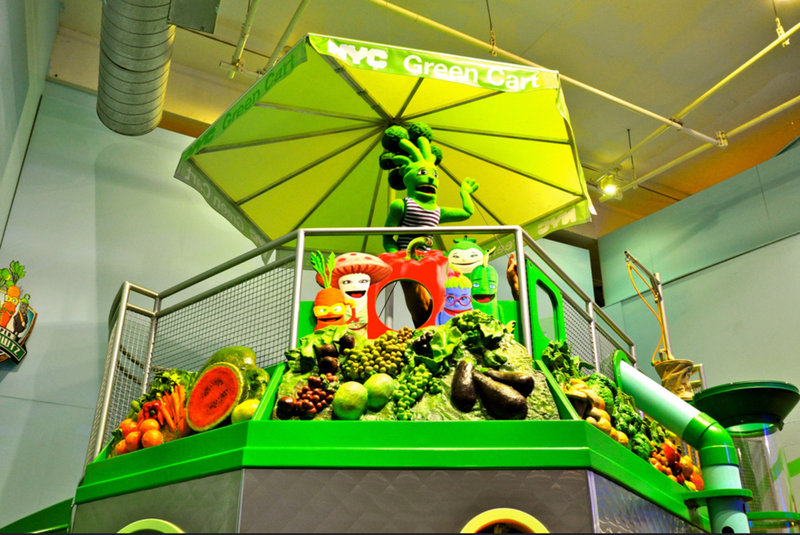 flickr / CC BY /Studio Sarah Lou
Hands-on exhibits capture the imaginations of little ones at the
Children's Museum of Manhattan
(212 W. 83rd St.), inspiring creativity, learning and just plain fun. The
Brooklyn Children's Museum
(145 Brooklyn Ave.) is also a great destination for kids and their families to bond as they explore subjects like the arts, science, environment and culture. While in Brooklyn, check out
Brooklyn Bridge Park
in the DUMBO neighborhood and take a ride on Jane's Carousel. A jewel box-like pavilion houses this magnificently restored carousel dating back from 1922.
After a Midtown shopping excursion, forget fancy restaurants and reward patient kids with a trip to Serendipity 3 (225 E. 60th), where the frozen hot chocolate, old-fashioned sundaes and other decadent treats are sure to delight. Just a stone's throw away, Dylan's Candy Bar (1011 Third Ave.) is a Willy Wonka wonderland with jellybeans, lollipops, chocolates and all sweet things imaginable.
Sales Tax
The sales tax in New York City is 8.875 percent. The tax on hotel rooms is 14.75 percent plus $2 per room, per day occupancy fee. Car rental tax is 19.875 percent.
Police (non-emergency)
Use local precinct phone number.
Hospitals
Mount Sinai Brooklyn, (718) 252-3000; Elmhurst Hospital Center, in Flushing, (718) 334-4000; Mount Sinai Medical Center, (212) 241-6500; New York-Presbyterian Hospital/Weill Cornell Medical Center, (212) 746-5454.
Air Travel
The New York City area has three airports. John F. Kennedy (JFK) and LaGuardia (LGA), two of the world's busiest airports, are in Queens; Newark Liberty International (EWR) is in New Jersey.
Rental Cars
Hertz, 310 E. 48th St., offers discounts to AAA members; phone (800) 654-3080. All major car rental agencies have offices in New York City and at each airport.
Rail Service
Grand Central Terminal supports Metro-North commuter trains. Penn Station supports Amtrak, Long Island Rail Road, New Jersey Transit and PATH trains.
Buses
The Port Authority Bus Terminal, Eighth to Ninth avenues between W. 40th and 42nd streets, is the main terminal for the city; phone (800) 221-9903.
Taxis
Yellow medallion taxis are the only vehicles authorized to pick up street hails. Taxi fares begin at $2.50, then increase 50c each additional fifth of a mile, or 50c for each 60 seconds waiting in traffic. Surcharges apply during certain hours. See Getting Around, Taxis.
Public Transportation
A $2.75 (or $3 for a SingleRide ticket) subway fare buys you an unlimited-mileage ride as long as you do not get off. Bus fare is $2.75; exact change (no bills) is required. See Getting Around, Public Transportation.
What to Do in New York City
Start your New York City trip with an elevator ride to the 102nd floor of the
Empire State Building
(350 Fifth Ave.) for a birds-eye view of the city. From the observation tower, you can see about 50 miles on a clear day.
Pay tribute to the lives lost during the terrorist attacks of September 2001 and February 1993 at
The National September 11 Memorial
(Liberty & Cortlandt sts.). With its twin reflecting pools, Memorial Plaza was designed to inspire contemplation. Learn how events unfolded through personal accounts, exhibits and photographs at the
National September 11 Memorial Museum
(85 West St.), a moving experience honoring victims of the attacks. Admire the breathtaking views at
One World Observatory
(285 Fulton St.), atop One World Trade Center.
Need an idea for what to do today? Take in a show in the
Broadway Theater District
(Broadway & Seventh Ave.). If you can be flexible with your vacation schedule, visit the
Times Square
TKTS booth at Broadway and 47th Street (adjacent to the red steps) Monday through Saturday between 3-8 p.m. to save up to 50 percent on same-day evening performances—get there early as lines will form.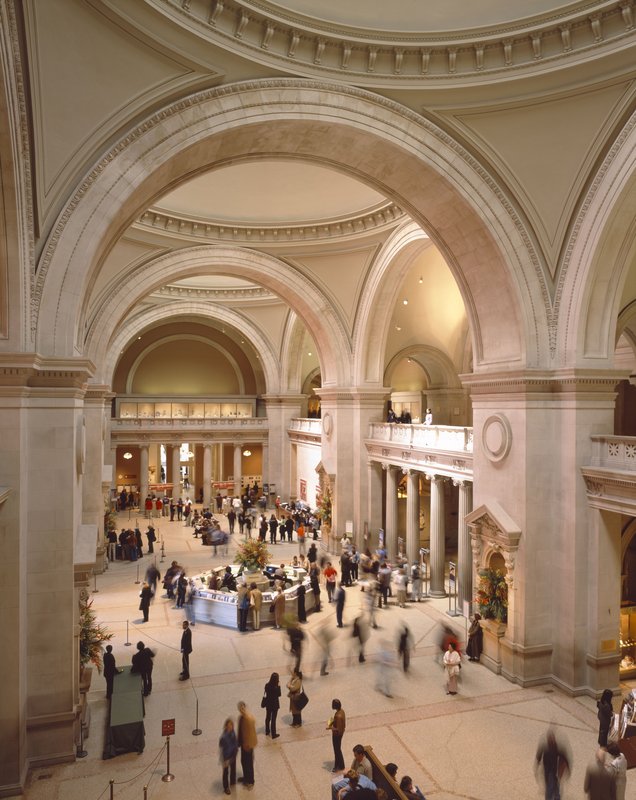 Metropolitan Museum of Art/Brooks Walker
Do the museum hop. With world-class choices such as
The Metropolitan Museum of Art
(1000 Fifth Ave.), the city is bound to have a collection that suits your fancy. A good place to start is the section of Fifth Avenue running from 82nd to 104th streets and bordering Central Park, known as Museum Mile.
Looking for places to eat? Treat yourself to dim sum in
Chinatown
(Pell & Doyers sts.). These small portions of food—shrimp dumplings, pot stickers, spring rolls and the like—are wheeled past your table on carts. Stroll through the narrow streets full of colorful shops displaying everything from Chinese lanterns and jade carvings to herbal remedies and tasty baked goods.
Amble along Fifth Avenue between 49th and 58th streets to experience a true shopping mecca with the likes of Saks Fifth Avenue, Cartier and Tiffany's. Even if you're not a shopper, the window displays are delightful, and in winter you can take a spin around the ice skating rink at
Rockefeller Center
.
Enjoy nature and take in views of the skyline at
The High Line
, a beautifully landscaped elevated promenade in Chelsea that was once a railway track.
Explore the trendy boutiques and elegant Greek Revival townhouses tucked along tree-lined streets in
Greenwich Village
, on Lower Manhattan's west side. Wander over to
Washington Square
(adjacent to New York University), where performers frequently entertain in the area near Washington Arch.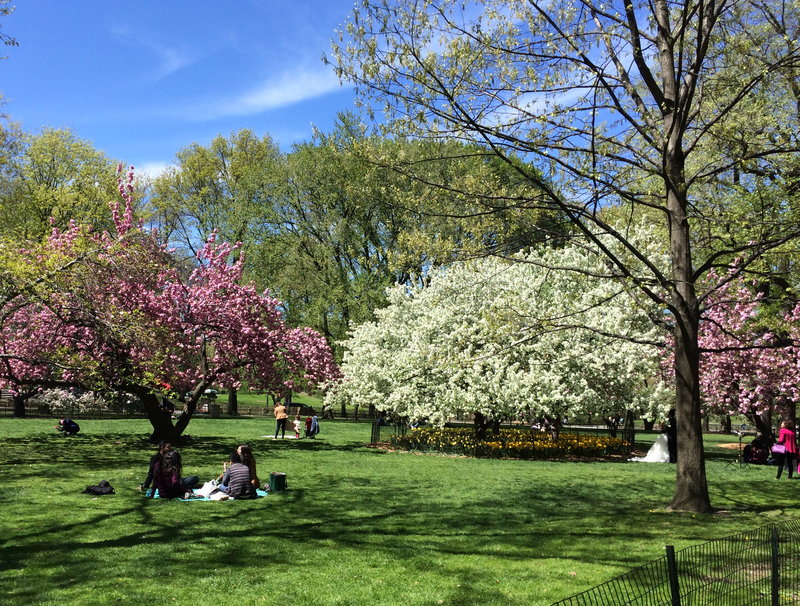 Spend some quality daylight time in
Central Park
in Upper Manhattan. Circle the lake on winding paths, explore Shakespeare Garden's craggy hillside or climb the stairs to the top of Belvedere Castle for a scenic overlook. Kids delight in the antics of frolicking sea lions at the
Central Park Zoo
(5th Ave. & 64th St.), especially during feeding times.
Indulge in an Italian feast at local restaurants or a pastry and cappuccino at
Ferrara Pasticceria Bakery & Cafe
in
Little Italy
(Grand & Mulberry sts.). Marvel at the variety of cheeses, olives and fresh breads offered in neighborhood groceries such as iconic Di Palo's. In September, the neighborhood comes alive during the Feast of San Gennaro, a street party featuring parades, music, ethnic foods and a cannoli-eating contest.
New York City Travel with Kids
Under 13
Girls squeal in excitement at American Girl Place (609 Fifth Ave.), where dolls are decked out in fashionable accessories and can visit the hospital or hair salon.
Broadway typically runs plays suitable for the 12-and-under set—"The Lion King," "Matilda" and "Cinderella" are safe bets. If you're planning to vacation in March, order tickets for the New York International Children's Film Festival, offering engaging entertainment in a variety of genres at several venues.
Hands-on exhibits capture the imaginations of little ones at the
Children's Museum of Manhattan
(212 W. 83rd St.), inspiring creativity, learning and just plain fun. The
Brooklyn Children's Museum
(145 Brooklyn Ave.) is also a great destination for kids and their families to bond as they explore subjects like the arts, science, environment and culture. While in Brooklyn, check out
Brooklyn Bridge Park
in the DUMBO neighborhood and take a ride on Jane's Carousel. A jewel box-like pavilion houses this magnificently restored carousel dating back from 1922.
After a Midtown shopping excursion, forget fancy restaurants and reward patient kids with a trip to Serendipity 3 (225 E. 60th), where the frozen hot chocolate, old-fashioned sundaes and other decadent treats are sure to delight. Just a stone's throw away, Dylan's Candy Bar (1011 Third Ave.) is a Willy Wonka wonderland with jellybeans, lollipops, chocolates and all sweet things imaginable.
Teens
Active teens into adventure travel have a blast at
Chelsea Piers
(100 11th Ave.), a waterfront sports village that also does a fine job of pleasing parents. Popular diversions include ice skating rinks, a bowling alley, batting cages and a 30-foot-high rock climbing wall constructed especially for minors. Junior duffers are intrigued by golf-swing simulators and by an outdoor driving range overlooking the Hudson River.
Given the fascination that today's youth has with movies and videos, the
Museum of the Moving Image
in Queens (36-01 35th Ave.) inspires with vintage equipment and film-related articles such as a genuine Yoda from "Star Wars" and molds used to build a King Kong action figure. Visitors can also learn about the creation of TV shows, movies and digital entertainment.
Upper Manhattan's
Central Park
has many enticements for teens looking for different things to do, from the more basic pleasures of street music performances to a number of extraordinary landmarks. The antics of sea lions and penguins provoke lots of laughs at the zoo, while some relish the pilgrimage to
Strawberry Fields
, John Lennon's memorial on the park's west side between 71st and 74th sts.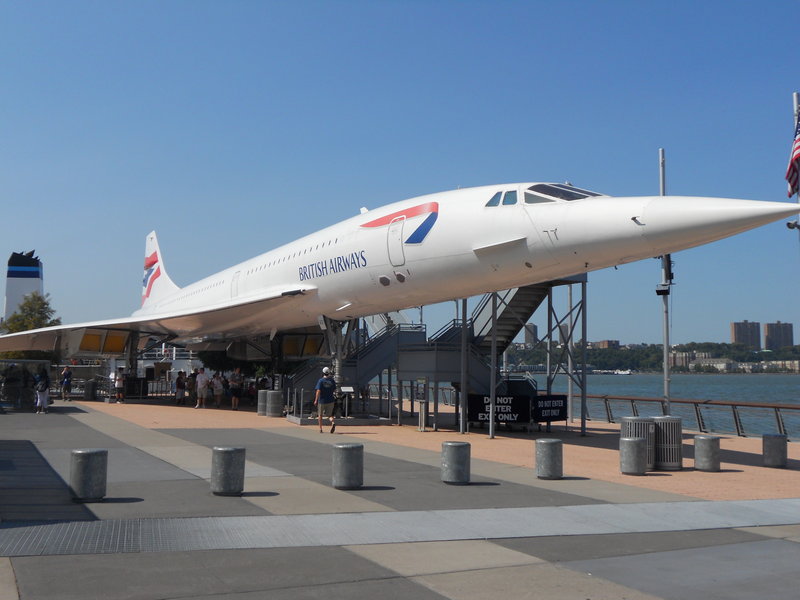 With the East River as a shimmering backdrop, South Street Seaport offers bike rentals, water taxi access and historic ships available for touring.
Circle Line Cruises
(Pier 83, W. 42nd St.) provides a variety of sightseeing tours, and
Intrepid Sea, Air & Space Museum
(W. 46th St. & 12th Ave.) showcases the famous aircraft carrier docked on the Hudson's Pier 86.
What to Do for All Ages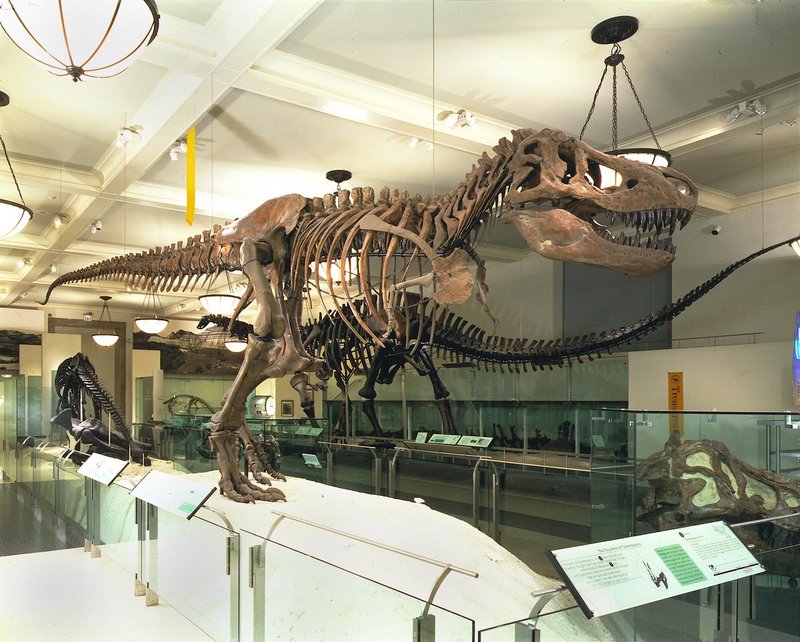 American Museum of Natural History
Take the family to the
American Museum of Natural History
(Central Park West at 79th St.), where all ages can discover and learn. Who wouldn't be awed by the towering T. rex and other dinosaur fossils? And if that's not enough, you can check out a gigantic blue whale model suspended from the ceiling or take a peek at some Komodo dragon lizards.
Riding the elevators to lofty heights in the
Empire State Building
(350 Fifth Ave.) mesmerizes all ages. The 102nd floor observatory enchants youngsters by letting them inspect points below through high-powered binoculars.
iStockphoto.com/matejphoto
Seasonal events such as the
New York City St. Patrick's Day Parade
beckon all ages. Macy's thrills the masses with both its
4th of July Fireworks
and
Thanksgiving Day Parade
. And the holiday spirit prevails with the
Rockefeller Center Christmas Tree Lighting
and the
Radio City Christmas Spectacular
.
Shopping in New York City
Given space considerations, the typical suburban shopping mall doesn't exist in Manhattan. Massive vertical monoliths jutting skyward are the norm and often include restaurants, offices and residences. The Shops at Columbus Circle , in Time Warner Center, presents an intriguing blend of luxury and specialty retailers enhanced with upscale dining options. Situated in the midst of the Fifth Avenue shopping mecca,
Rockefeller Center
sports a sophisticated collection of shops dotting its plazas and concourses, while high-end boutiques surround an atrium adorned by pink marble and waterfalls at
Trump Tower
, 725 Fifth Ave.
The Fifth Avenue sashay, especially between 49th and 58th streets, offers shoppers understated elegance with such retail delights as Saks Fifth Avenue and Bergdorf Goodman . Searching for top-dollar trinkets? Don't miss Cartier and Tiffany & Co. If you're a fan of the iconic monogramed handbags designed by Louis Vuitton , have a look in the sleek flagship store at Fifth and 57th Street. Madison Avenue, from 57th to 79th streets, is another shopping haven that oozes opulence. Even if you don't want to break the bank with a purchase at Polo Ralph Lauren , 867 Madison Ave., do stop by to appreciate the handsomely elegant flagship store. Barneys New York , 660 Madison Ave., sets the standard with the hippest of fashions—the stylish window displays alone are worth a trip. At Fifth and 49th Street, young girls can enjoy fun things to do with friends with a spree at American Girl Place , which offers personalized dolls and a doll hair salon and photo studio.
For a one-stop shop celebrating all things Italian, Eataly (200 Fifth Ave. between 23rd and 24th) is a culinary cornucopia of cheeses, wines, fresh pastas, meats, baked goods and countless other delicacies. It's one of the top fun places to go in New York City for foodies and art lovers. You can stroll through the marketplace, have a snack like a panino or gelato, or choose to dine at one of several sit-down restaurants showcasing a variety of Italian specialties.
A Big Apple shopping spree wouldn't be complete without a visit to Macy's at Herald Square, known as the world's largest department store. The cellar is a culinary haven, with treasures for the taste buds as well as every kitchen gadget imaginable. Bloomingdale's , at Lexington Avenue and E. 59th Street, reliably keeps up with the latest and greatest trends—"Bloomie's" T-shirts and tote bags make popular souvenirs.
Several New York neighborhoods are happy hunting grounds for savvy shoppers. Stop by Chelsea's mega food mall, Chelsea Market (75 Ninth Ave.), for all that is divine and delicious—this former Nabisco factory yielded the very first Oreo cookie. Art aficionados will enjoy browsing an eclectic assortment of galleries in the Chelsea Art District, extending roughly between 20 and 29th streets between Tenth and Eleventh avenues. Another haven for the budding innovator is in the Meatpacking District, just south of Chelsea. A collection of stylish boutiques hold court here along W. 14th Street between Ninth and Tenth avenues. For farmed and baked products in the heart of Manhattan, head to the outdoor Union Square Greenmarket in the Flatiron District on Monday, Wednesday, Friday and Saturday—fresh produce, tasty preserves and cut flowers are included in the seasonal bounty.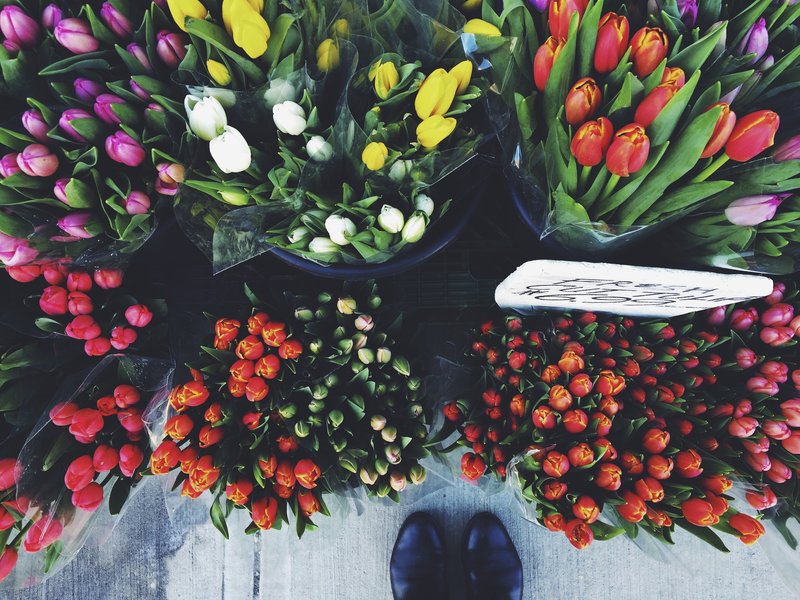 In Lower Manhattan, trend-setting
Greenwich Village
(sandwiched between Broadway, W. 14th and W. Houston) tantalizes with jewelry, handicrafts and current fads in boutiques tucked amid cafes, record stores, jazz clubs and regal brownstones. The Market NYC, 159 Bleecker St. between Thompson and Sullivan streets, features the work of local emerging designers Wednesday through Sunday. Avant-garde galleries, loft-type shops and places to eat line the twisting lanes of
SoHo
(south of Houston), between West Broadway, Houston, Lafayette and Canal. Outside, vendors set up tables brimming with colorful baubles (bargaining is expected).
New York City serves as a showplace for up-and-coming fashionistas to introduce original clothing and accessories. NoLita , an acronym for the area "North of Little Italy" downtown on Mulberry, Mott and Elizabeth streets is one place where you can find a few deals, since rents are less pricey than those in neighboring SoHo. Rows of small stores lure passersby with enticing sidewalk displays of shoes, suits, linens and all forms of bric-a-brac on Orchard Street , on the Lower East Side between Delancey and E. Houston—some shopkeepers will gladly negotiate.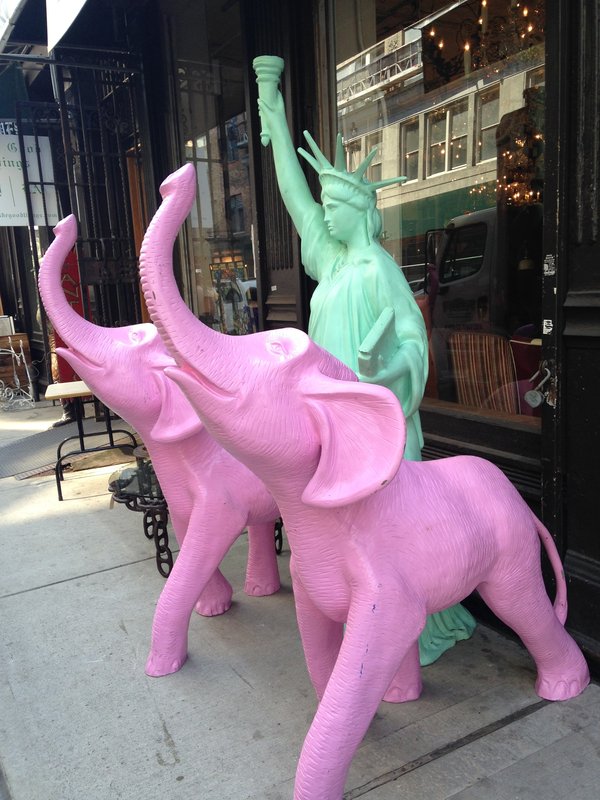 Antique hounds can indulge their whims at shops along Madison Avenue; on Second and Third avenues from the upper 40s to the 80s; on E. 55th Street; and on 57th Street. Manhattan Art and Antiques Center , 1050 Second Ave. in Midtown, has nearly 100 shops with furniture, glassware, jewelry, pottery and other period pieces sold by a number of vendors. If only the best will do, head to the tony shops of NoHo (north of Houston), an upscale enclave in the southwest portion of the East Village. A hodgepodge of funky boutiques and upscale fashion shops is also tucked in the East Village near St. Marks Place . Sprinkled along East 9th Street between First and Second avenues, this independently owned mix of retailers offers clothing finds varying from consignment to vintage to high-end designer pieces. Stores touting antiques and other eclectic items also beg to be explored. On the edge of the East Village, Strand Bookstore (828 Broadway at 12th Street) boasts "18 miles of books" in its logo. With a cornucopia of literary treasures running the gamut from rare volumes to kid's selections, avid readers will love browsing in this independently owned shop founded in 1927.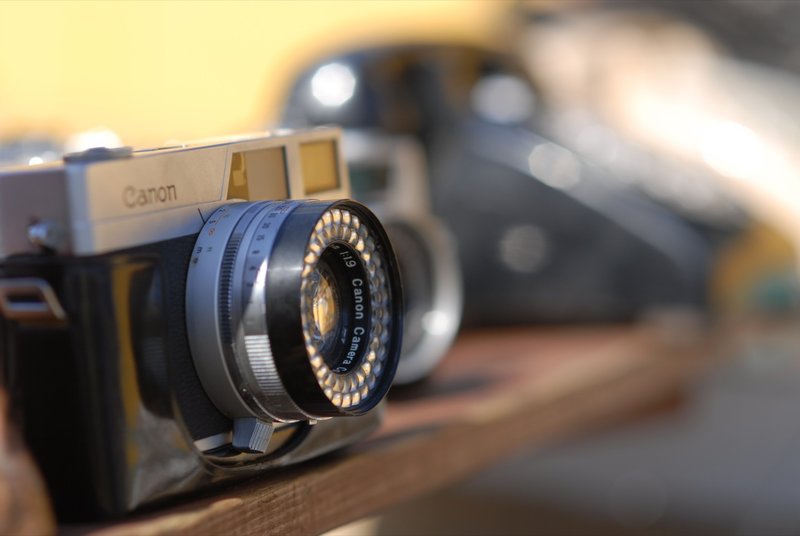 For those seeking something a bit more down to earth, flea markets set up shop almost every weekend. You may very well uncover buried treasure at the Hell's Kitchen Flea Market , 39th Street between Ninth and Tenth avenues. And if you're in the neighborhood and want to know where to eat, the industrial-styled Gotham West Market (600 Eleventh Ave.) offers food-court dining with unique choices.
In Midtown, millions of wholesale dollars change hands daily at the Diamond District , on W. 47th Street between Fifth and Sixth avenues. The glittering (and closely guarded) showrooms are open to the public for browsing. On Madison Avenue between 58th and 63rd streets, the Crystal District features the luxury boutiques of Baccarat, Daum, Lalique, Steuben and Swarovski and their sparkling collections of jewelry, figurines, vases and other artistic works.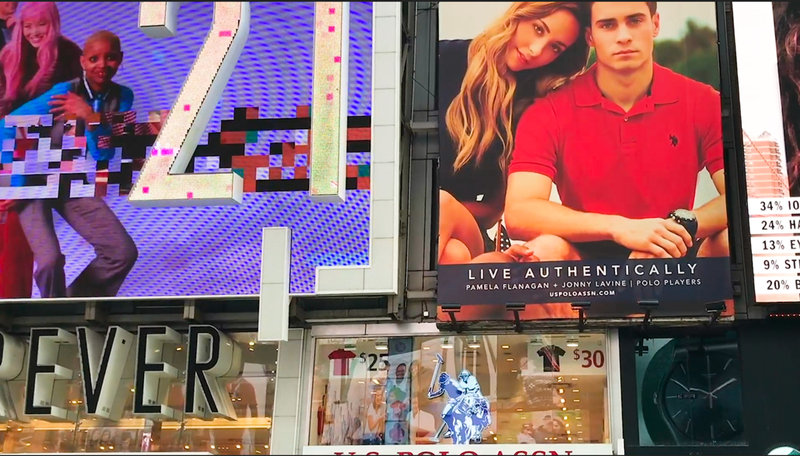 For those with a thinner wallet, a trip to Midtown's
Times Square
might be more appealing. The area is known for having more than its fair share of restaurants and theaters, and less known as a shopping destination, but family-pleasing retailers, including Disney Store, Forever 21, Levi's and Sephora, have taken up residence here. Dine and shop at Hard Rock Cafe, 1501 Broadway; pick up a Hard Rock New York T-shirt or collectible pin at their Rock Shop.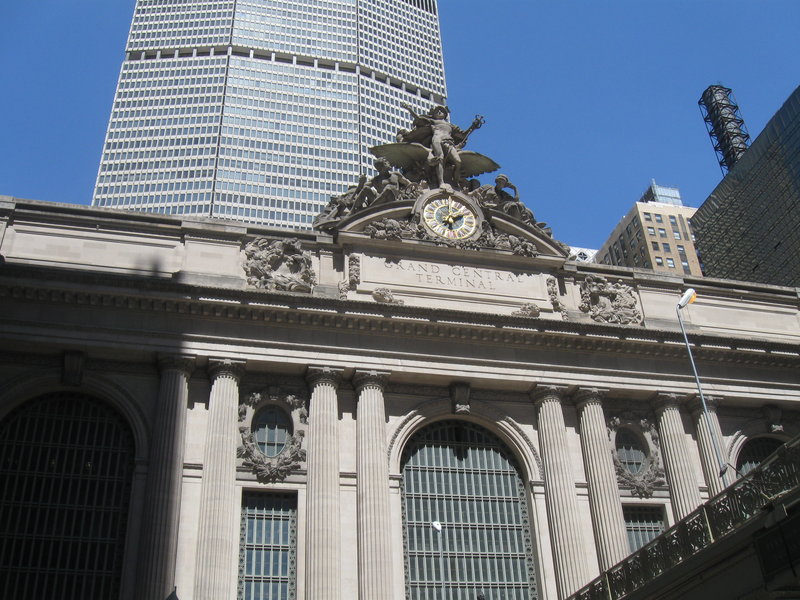 Some Manhattan stores are just as much works of art as the coveted goods they house. Situated in a 1920s post office, the Apple Store SoHo is a study in contrasts, with a sleek, new-age interior accented by a stunning glass staircase, bridge and skylight. At Prada , 575 Broadway, a curving zebrawood half-pipe connects the flagship store's two levels and serves as a stage for trend-setting fashions. Admire the ornate Beaux Arts architecture while browsing the shops at
Grand Central Terminal
, 42nd Street at Park Avenue.
For bargains on big-ticket logos, make a beeline for Century 21 at 22 Cortlandt St. to save up to 70 percent. While this excursion may be financially rewarding, it's not the most relaxing, so be prepared to roll up your sleeves and dig in along with the locals. Those on the prowl for cute yet kitschy knickknacks make the trek to
Chinatown
and haggle with vendors along West Broadway near Canal Street. If you're feeling a bit overwhelmed deciding what to do and have a penchant for off-the beaten-path discoveries, consider signing up for a shopping tour. Shop Gotham, The Elegant Tightwad and other tour companies conduct excursions including exclusive store discounts tailored to the Garment District's showrooms or the trendy boutiques of SoHo and NoLita.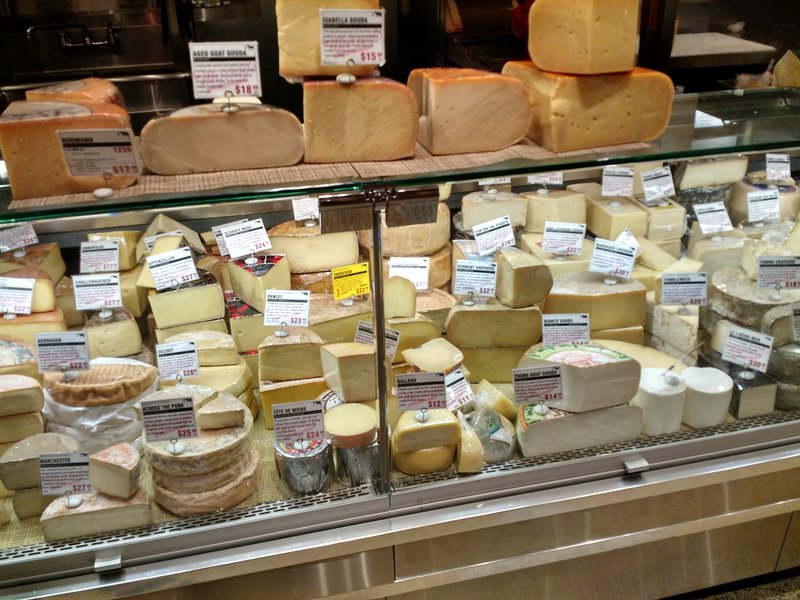 Foodies delight in the vast array of gourmet treats available either to purchase as souvenirs or for immediate gratification. Exotic spices, cheeses, farm-to-table goodies and just about anything else to satisfy a gastronome's palate can be discovered at Grand Central Market . Travelers can assemble a tasty take-away feast as they wait for their train. On the concourse level of the Plaza Hotel, the European-style Plaza Food Hall is also a splendid place to shop for a variety of culinary creations while you grab a snack in one of the eateries. Delectable desserts are presented by some of the city's most celebrated confectioners. Zabar's is also a prime stop for gourmet delicacies, while the fine wines at Sherry-Lehmann entice oenophiles.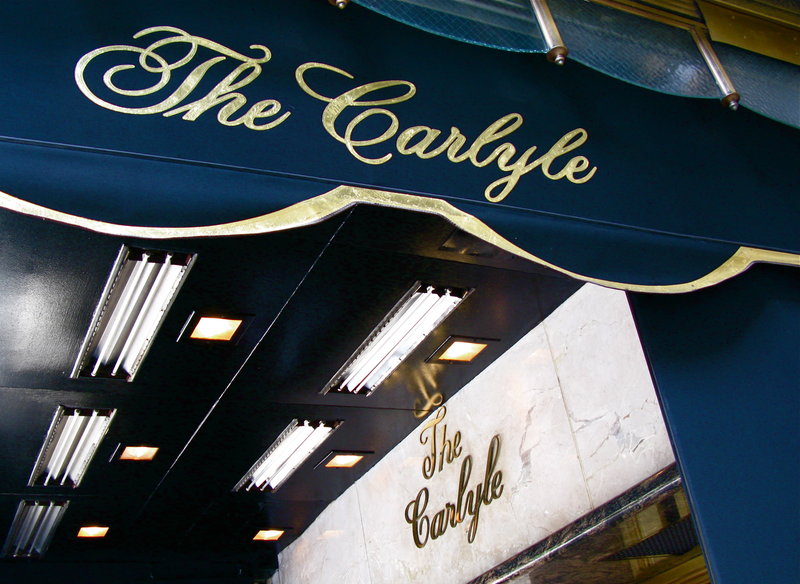 flickr / CC BY SA/annulla
New York City Nightlife
Diverse nightlife options in the Big Apple satisfy just about any whim. The below offerings are just a sampling of the refreshingly endless possibilities, so you'll want to refer to such publications as The New York Times and Time Out New York for more exhaustive coverage to help you choose the right nightlife destination during your trip.
Clubs providing entertainment usually charge a cover fee and may require drink or food minimums. To avoid surprises, phone ahead and confirm prices, opening hours, scheduled acts and dress codes.
If the thought of Liza Minnelli belting out "Life is a Cabaret" sends shivers down your spine, rest assured that New York delivers top-notch talent in this genre. Café Carlyle (Upper East Side/(212) 744-1600) offers sophisticated song and dance performances in a stylish setting that appeals to a Louboutin-heeled clientele. Be warned that costs are steep for these venues—tickets are generally pricey, with dinner required for most shows. A less expensive alternative is standing-room-only admission at the Carlyle, which is first-come, first-served.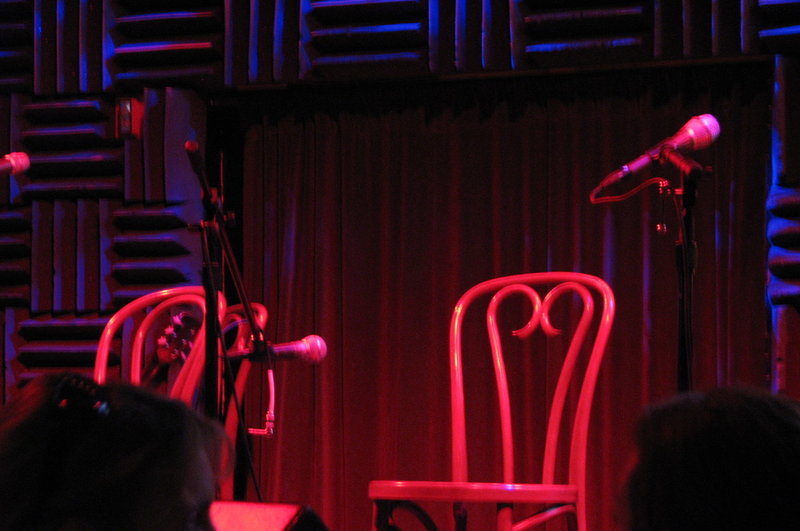 A singing waitstaff adds to the fun at Don't Tell Mama (Midtown West/(212) 757-0788), an informal cabaret where enthusiastic audience participation results in a jolly good time for all—open-mic nights are a hoot. Serving up Italian fare along with bookings ranging from jazz to solos from Broadway elite, Joe's Pub (E. Village/(212) 539-8500) soothes with its classy yet cozy vibe. Patrons appreciate the hint of nostalgia at 54 Below (Midtown West/(646) 476-3551), downstairs from the former iconic Studio 54 disco. The casual yet elegant subterranean cabaret is billed as a "home away from home for Broadway professionals and their audience." Three shows are presented nightly with dinner options as well as cozy bar seating.
If you're into hanging out, nursing a drink and people watching, New York's lounges accommodate all tastes. The Campbell Apartment (Midtown East/(212) 297-1781) in Grand Central Terminal exudes the luxury and wealth of a bygone era as moneyed patrons sip cocktails and unwind amid elaborate Italian decor. At Employees Only (W. Village/(212) 242-3021), a lively spot reminiscent of a speakeasy, old-school bartenders painstakingly prepare lip- smacking libations for the carefree crowd (the daiquiris are legendary). Artful mixologists design enticing concoctions—with fresh-squeezed juices, of course—at the sleek Pegu Club (SoHo/(212) 473-7348).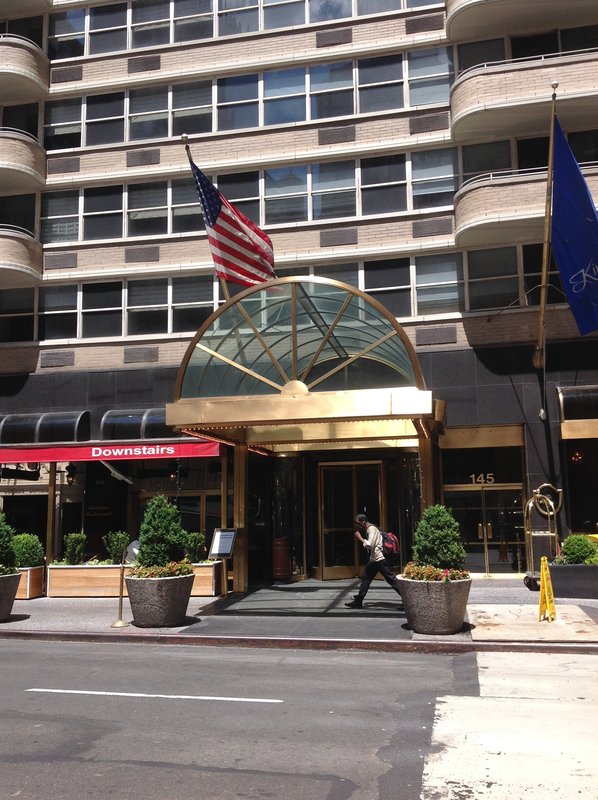 Those with a short attention span should check out The View (Midtown West/(212) 704-8900) atop the Marriott Marquis in the heart of Times Square. On the 48th floor, the city's only revolving restaurant turns 360 degrees every hour. At the
Hyatt Centric Times Square New York
(Midtown West/(646) 364-1234), you can gaze upon the Empire State Building and other illuminated skyscrapers from Bar 54, reputedly the city's tallest rooftop lounge. For the most dazzling views, it's worth waiting for a seat on the open-air terrace. Simply called Upstairs, the rooftop bar at
The Kimberly Suite Hotel
(Midtown East/ (212) 888-1220) features retractable glass ceilings and walls, ambient heated floors and a main room that is as elegant in the winter months as it is sunny in the summer season.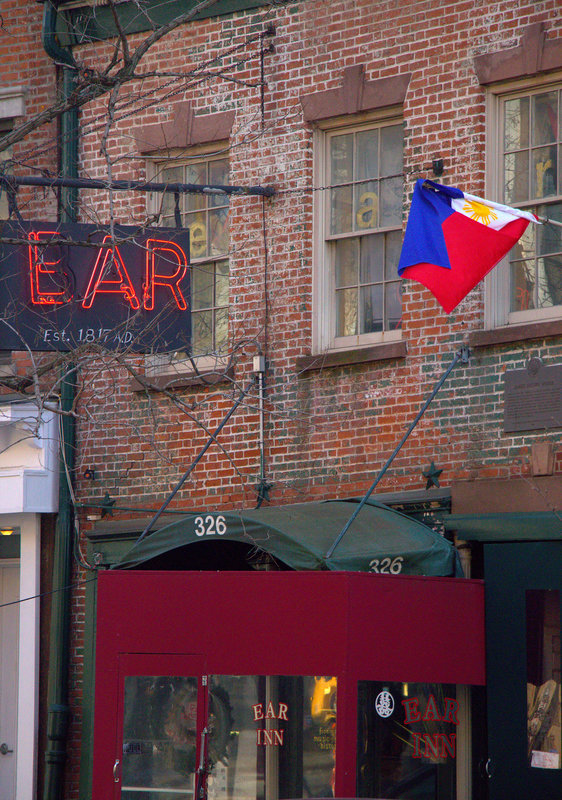 flickr / CC BY SA/Jeff Dunn
A departure from the typically chic watering holes in its neighborhood, Ear Inn (SoHo/(212) 226-9060) is a tried and true 1870s pub where you can relax and appreciate a nice cool Guinness. Professionals eager for a draft to top off a hectic workday gather around the handsome bar at The Ginger Man (Murray Hill/(212) 532-3740) to indulge in the unsurpassed brewski selection. Lovers of fine Belgian beer won't mind the bare bones ambience at Vol de Nuit (W. Village/(212) 979-2616), a dimly lit local haunt mostly occupied by Village hipsters.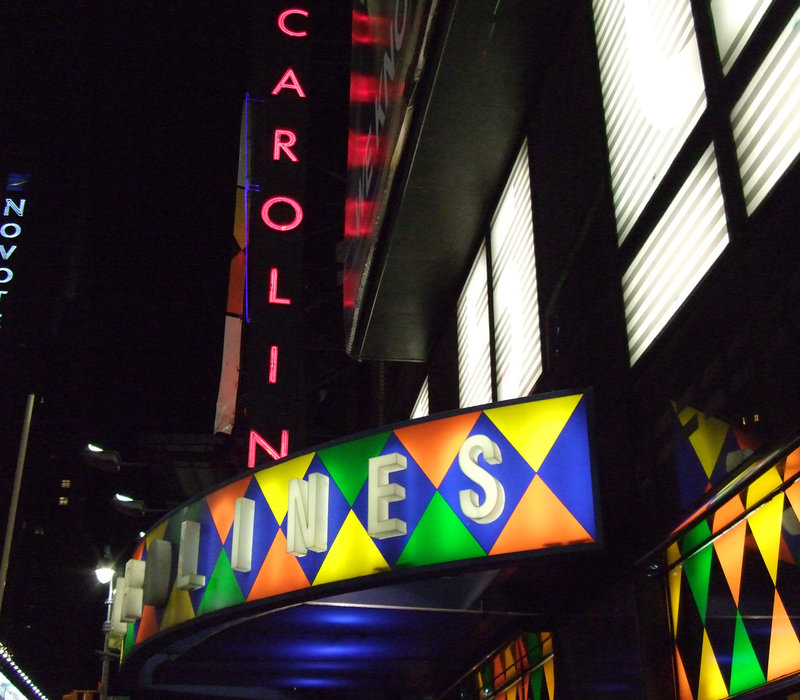 Both novice comedians and masters of the profession frequent Big Apple comedy clubs; contact the establishment to see who's on next. No matter what type of venue you land in—be it a low-ceilinged basement that has seen better days or an upscale cabaret with plush seating—you're sure to be treated to an evening of laughs and outrageous antics. The 300-seat Carolines on Broadway (Times Square/(212) 757-4100) and Gotham Comedy Club (Chelsea/(212) 367-9000) are large room formats that have hosted televised acts. Although it's cramped and underground, Comedy Cellar (W. Village/(212) 254-3480) is a Village institution that showcases several comics performing brief sets—you never know who you'll see, since top names like to stop by and try out new material.
New York is the perfect place for a dose of improv, where interactive comedians base scenes on suggestions from the audience or create hilarious routines on the spur of the moment. Terms like "smallish," "bare-bones," "unglamorous" and "dark" have been used to describe some of these clubs, but don't let this keep you away—many pros got their start in improv and you're just as apt to experience side-splitting laughter in this genre. You'll discover improv troupes at Chicago City Limits (Upper East Side/(212) 888-5233), National Comedy Theatre (Garment District/(212) 629-5202) and Upright Citizens Brigade Theatre (Hell's Kitchen/(212) 366-9176).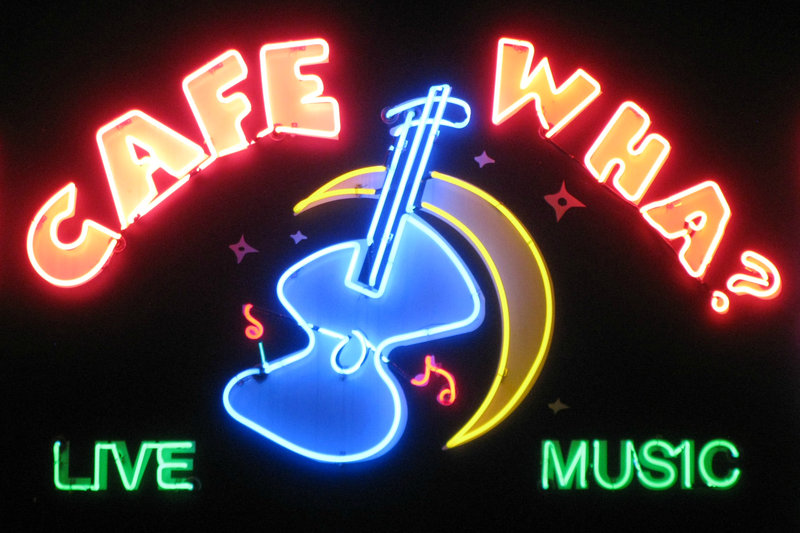 flickr / CC BY /Eden, Janine and Jim
Gotham's dance clubs don't start hopping until after 11 p.m. Dylan, Hendrix, Springsteen and other rock sensations began their rise to fame at Café Wha? (W. Village/(212) 254-3706). Locals say it can get a tad touristy, but word has it that the rocking house bands more than compensate. On the sunken dance floor at Cielo (Meatpacking/(646) 543-8556), 20-somethings grind to the beat of innovative tunes cherry picked by cutting-edge DJs—beware the velvet rope. The crowd changes nightly at S.O.B.'s , or Sounds of Brazil (SoHo/(212) 243-4940). With a wide range of soulful sounds—African, Latin Alternative, Urban, Reggae and Salsa to name a few—just about anyone can get a groove on at this high-energy funfest that should be on your list of fun things to do with friends.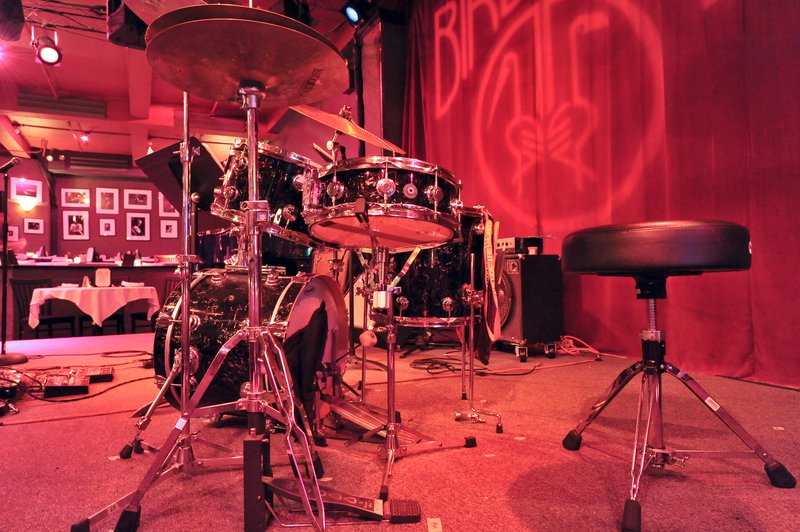 On the jazzier side of things, saxophonist Charlie Parker, nicknamed "Bird," served as the inspiration for Birdland (Midtown/(212) 581-3080), an elegant venue with keen acoustics that has seen its share of legends and continues to draw industry greats and New York's finest musicians. Blue Note (W. Village/(212) 475-8592) is a popular club known for softer jazz sounds, bluesy tunes and up-close views of big-name entertainers—however, you'll pay for the proximity with sky-high prices. At The Iridium (Midtown West/(212) 582-2121) some of the best jazz artists in the world command the stage for weeklong engagements. Jazz Standard (Gramercy/(212) 576-2232) never disappoints, as performers deliver mainstream tunes with superb acoustics just a stone's throw away from a sophisticated audience. If you get hungry during a performance, there's no need to search nearby restaurants. Succulent ribs and other menu items provided by adjacent Blue Smoke Barbecue only enhance the delicious experience.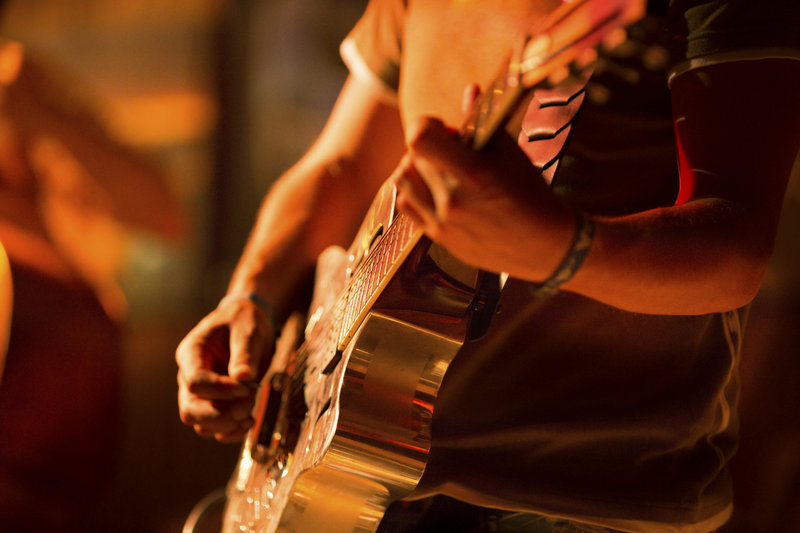 deepblue4you/iStockphoto.com
Although lighting up a cigarette indoors is actually a thing of the past here due to non-smoking laws, at Smoke Jazz & Supper Club (Upper West Side/(212) 864-6662), you can still enjoy good-value jazz in casual, cozy digs complete with comfy couches and talent ranging from newly emerging to top name. Whether you drop in to see the stellar house band or headline blues acts, you'll appreciate reasonable cover charges along with the candlelit glow and laid-back vibe at Terra Blues (W. Village/(212) 777-7776). The mecca of serious jazz connoisseurs, Village Vanguard (W. Village/(212) 255-4037) has been a fixture in the New York jazz scene since 1935. Industry legends such as John Coltrane and Miles Davis made their mark here, so excuse the cramped seating and savor sublime improvisations from accomplished acts or solid local talent. Arrive early to nab a table with good visibility. The legendary Vanguard Jazz Orchestra plays most Mondays.
New York rock clubs are not only fun places to go but also magnets for record company scouts seeking new blood. Don't be put off by the dive bar ambience at Arlene's Grocery (Lower East Side/(212) 358-1633), a haven for indie bands. A civilized, laid-back crowd hangs out at Mercury Lounge (Lower East Side/(212) 260-4700), highly regarded for first-rate entertainment delivered by a remarkable sound system. Pianos (Lower East Side/(212) 505-3733) lures a mixed bag of clientele—punkers, hipsters and suburbanites bounce between the upstairs, where a DJ holds court, and the back room commanded by garage rock bands.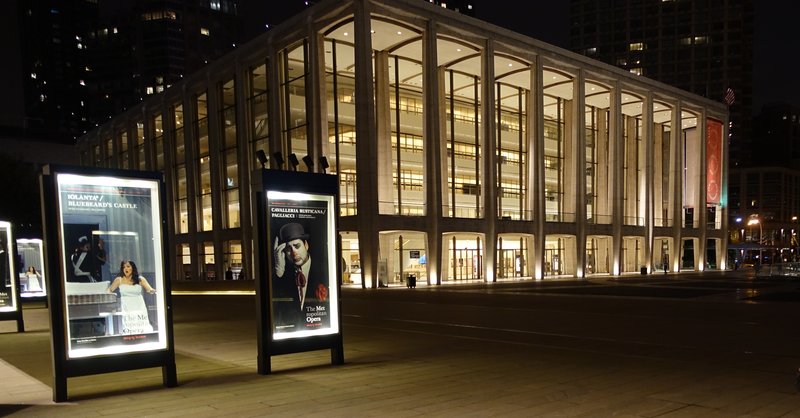 New York City Performing Arts
The soul of New York City—its unique vibrance and urban beat—bears witness to a love of the arts and a willingness to share this fascination with everyone. The choices are endless—theater, music, opera, dance, film; traditional or experimental; indoors or outdoors; free or ticketed. There is no escaping the delightful barrage of offerings of refined things to do today.
Most types of performances take place at Lincoln Center for the Performing Arts at Broadway and 65th Street. Its plaza includes Alice Tully Hall, (212) 875-5050, the only public concert hall of orchestral size to be constructed in the city since 1891; David Geffen Hall, (212) 875-5656; the David H. Koch Theater, (212) 870-5500; Juilliard School of Music, (212) 769-7406; Metropolitan Opera House, (212) 362-6000; Vivian Beaumont and Mitzi E. Newhouse theaters, (212) 239-6200 or (212) 362-7600; and the Walter Reade Theater, (212) 875-5600.
Dance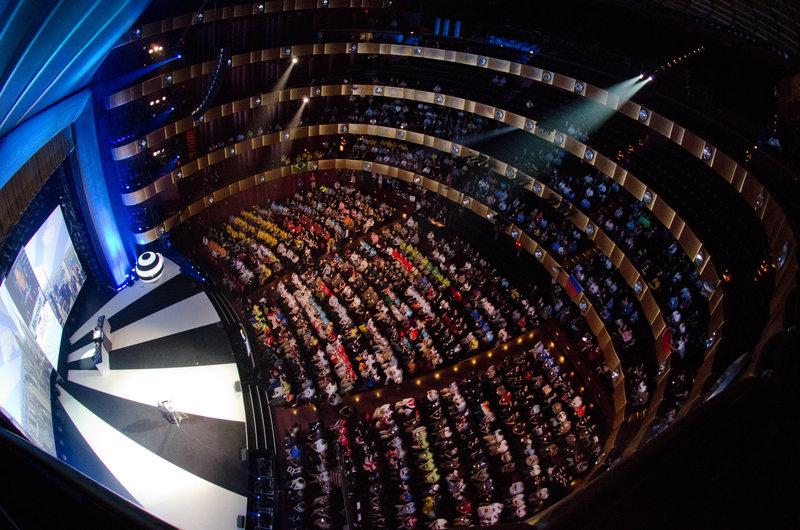 As the nation's cultural mecca, New York City invests a great deal of time and money into its expressive nature, including dance. The greats have all danced here, and Mikhail Baryshnikov, Gregory Hines and Rudolf Nureyev even embraced the city as their home turf.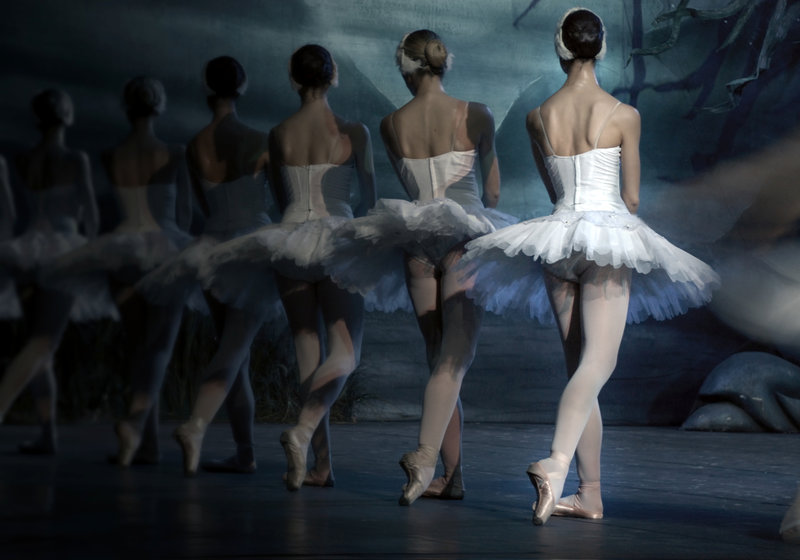 In a class by itself, the New York City Ballet garners rave reviews for its performances of contemporary works under the guidance of well-respected, inventive choreographers. The troupe performs September through June at the David H. Koch Theater at Lincoln Center. The American Ballet Theatre presents the classics and some newer ballets to a global audience at the nearby Metropolitan Opera House from May through July.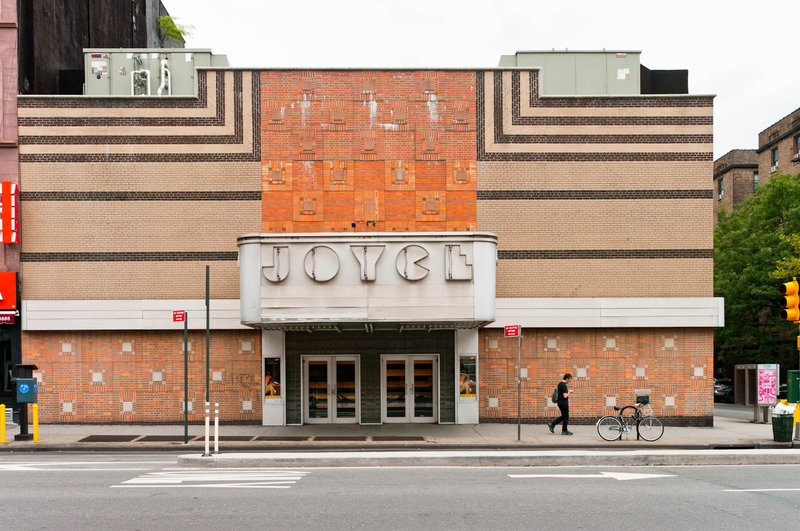 flickr / CC BY/Dan DeLuca
Modern dance enthusiasts flock to several distinguished venues, such as the Joyce Theater in Chelsea. This dance emporium caters to all forms, from its ballet company in residence, the Ballet Tech to more contemporary, avant-garde works.
In seasons past, the Alvin Ailey American Dance Theater troupe has performed at Midtown Manhattan's New York City Center, the city's largest concert hall. The venue is on 55th Street between Sixth and Seventh avenues; phone (212) 581-1212.
Film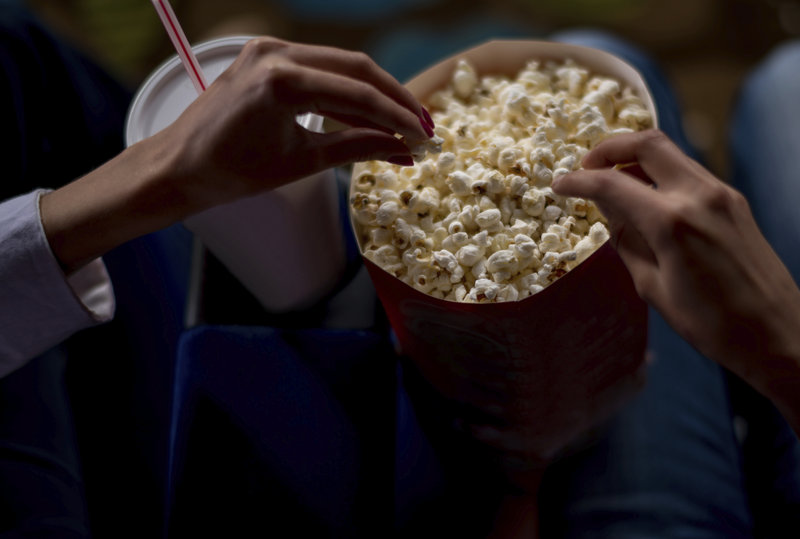 Moviegoing is an event in New York City. You can see the latest blockbusters, an oldie but goodie and everything in between. Foreign and domestic art films are abundant, with both small and large houses catering to those in the mood for an offbeat documentary or underground film during their trip.
The Walter Reade Theater at the Lincoln Center schedules repertory showings, sometimes by genre or director. It's an ideal destination for studying film. The Florence Gould Hall, 55 E. 59th St., Midtown Manhattan, also shows films; phone (212) 355-6100.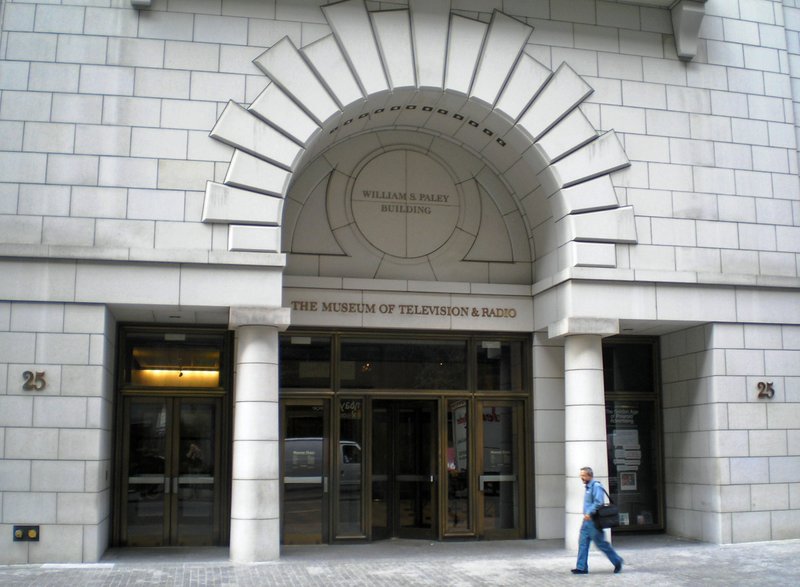 Wikimedia Commons / CC BY /David Shankbone
Several museums and art societies hold their own film revivals. While on vacation in Queens, head to the Museum of the Moving Image for a diverse screening program. In Midtown Manhattan, you can find showings at Asia Society Museum, The Museum of Modern Art (rare classics) and Paley Center for Media.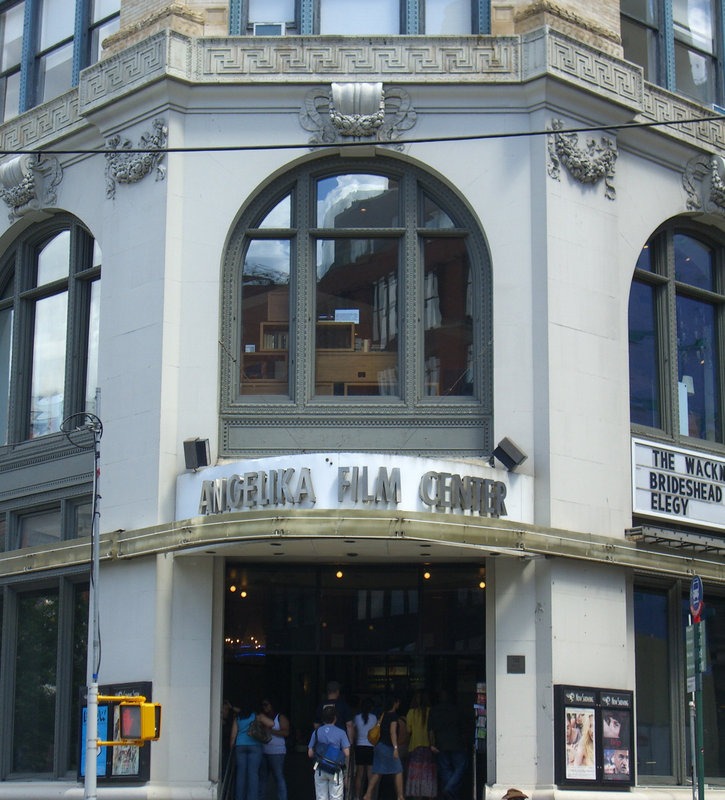 Wikimedia Commons / CC BY SA/Nightscream
Foreign and independent films are shown throughout the city. Try the Angelika Film Center, 18 W. Houston St., (212) 995-2570 or Film Forum, 209 W. Houston St., (212) 727-8110.
Music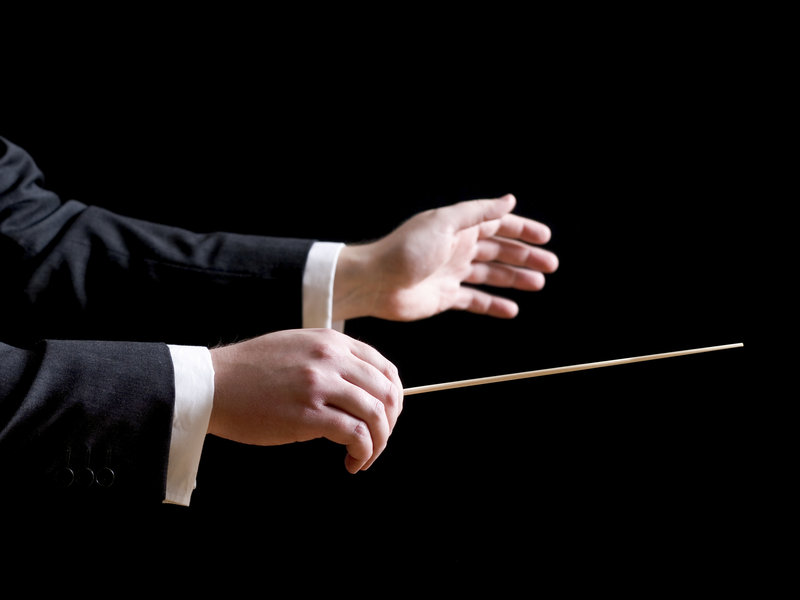 The illustrious New York Philharmonic Orchestra, the oldest symphony in the United States, is conducted by musical director Alan Gilbert at David Geffen Hall at the Lincoln Center for Performing Arts September through June. In July and August the Philharmonic performs free concerts under the stars in various city parks, perfect for when you're looking for things to do in New York City on a travel budget. The innovative American Symphony Orchestra performs at Carnegie Hall; phone (212) 868-9276.
The Chamber Music Society of Lincoln Center performs in Alice Tully Hall at the Lincoln Center from September through May, often in conjunction with visiting ensembles and famous soloists. Don't forget to check out the Brooklyn Academy of Music (BAM), 30 Lafayette Ave., which boasts an active live music and opera performance schedule; phone (718) 636-4100.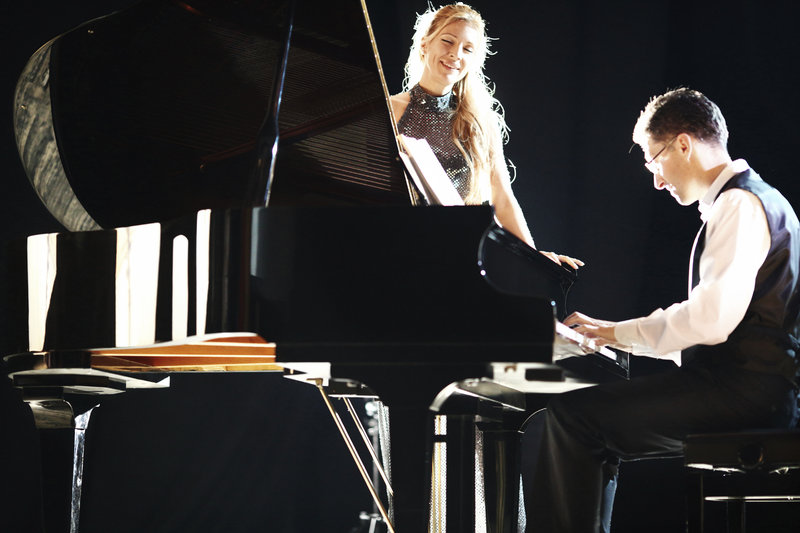 The famed Carnegie Hall, 57th Street and Seventh Avenue, plays host to celebrated orchestras, noted conductors and a variety of performers. Town Hall, noted for its fine acoustics and excellent seating layout, is between Sixth and Seventh avenues on 43rd Street; phone (212) 997-6661.
There are dozens of classical music locales throughout the city and plenty of performances to choose from, even concerts for children put on by the Little Orchestra Society; phone (212) 971-9500 for current offerings. The group normally appears at The Kaye Playhouse at Hunter College, 695 Park Ave.; and Lincoln Center.
Opera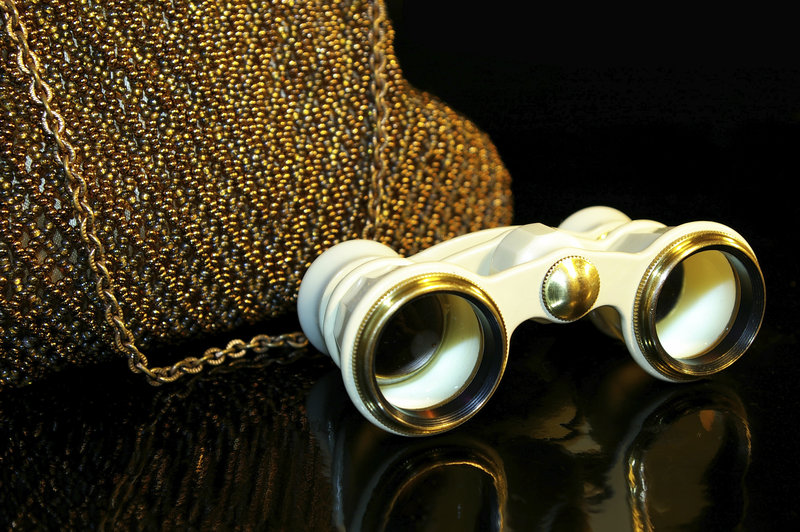 VYCHEGZHANINA/iStockphoto.com
The late, great tenor Luciano Pavarotti brought the house down every time he performed with the Metropolitan Opera Company in the elegant surroundings of the Metropolitan Opera House at Lincoln Center. The Met's season runs from September to May and normally includes crowd pleasers like "La Bohème," "Rigoletto" and "Figaro." Founded in the late 1880s, the Met continues to captivate audiences.
Theater
New York is the theater capital of the world. Whether on Broadway, off-Broadway or off-off-Broadway, the glitzy bright lights of New York's theater district beckon showgoers from around the world. Simply put, theater flourishes in New York City, so attending performances is one of the best things to do for locals and visitors alike.
Centered on the Times Square area between 41st and 54th streets from Eighth to Sixth avenues are the theaters that have perpetuated the magic of Broadway—only two of these theaters are actually on Broadway. Glittering marquees announce the latest productions.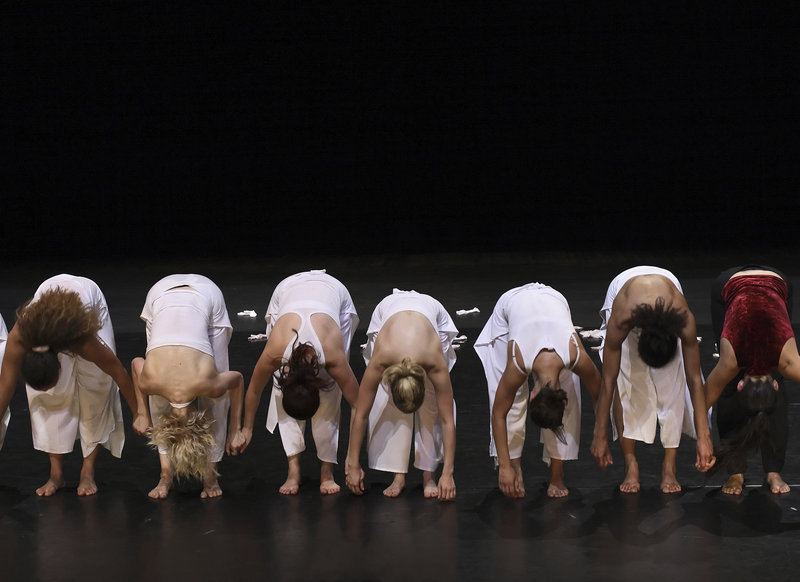 The categories of Broadway and off-Broadway indicate the size of the theater—all off-Broadway houses have fewer than 465 seats. This size distinction allows apparent contradictions in that some of the theaters in the Times Square area are classified as off-Broadway; other houses almost next door are described as Broadway theaters.
While the Broadway shows stick to the formula of name stars, writers and directors, the off-Broadway productions are noted for their experimental presentations and revivals. These sometimes equal or surpass the artistry of Broadway and are usually the offerings of young hopefuls, although it is not uncommon for a Broadway "name" to appear in them.
Some Broadway theaters have become as well-known as the mainstream blockbuster plays they have supported, like "The Phantom of the Opera" at the Majestic. The Minskoff Theatre, Broadway and 45th Street, has been running "The Lion King" since 1997; phone (212) 869-0550.
Off-Broadway has its share of fine productions and performers, many along W. 42nd Street in places like the Playwrights Horizons.
Cherry Lane Theatre, 38 Commerce in Greenwich Village, is where many young actors got their start.
Queens Theatre in the Park, in Queens Theatre at Flushing Meadows Corona Park, presents a year-round schedule of plays, children's theater and dance; phone (718) 760-0064.
Off-off-Broadway is a free-for-all of experimental performances, usually by unknowns with something to say. Performances are staged at smaller venues and in out-of-the-way cafes, though these are still fun places to go.
Current theater listings appear in New York and The New Yorker magazines, in the newspapers and in Variety, a weekly newspaper devoted to the entertainment world, including off-Broadway theaters in Greenwich Village.
Tickets to Broadway shows are hard to come by but not impossible. Advance planning is the key to obtaining the best tickets for the best prices. Seats to Broadway shows are on sale anywhere from 3 months to 1 year in advance. Otherwise,
TKTS
booths at Times Square in Midtown Manhattan, near the South Street Seaport in Lower Manhattan and in the MetroTech Center in downtown Brooklyn sell discounted tickets on the day of the performance (see Theater Ticket Bargains). Seating varies and there is a service charge, but the effort may be well worth your while. In addition, tickets generally are available at theater box offices a few hours before show time (usually 8 p.m.).
Hit Show Club
offers discounts of up to 50 percent off Broadway theater tickets. For a complete listing of services phone (800) 222-7469.
Or contact a ticket agency. Agencies charge a fee in addition to the price printed on the ticket; they also may charge a service fee for delivery of tickets to the hotel or box office.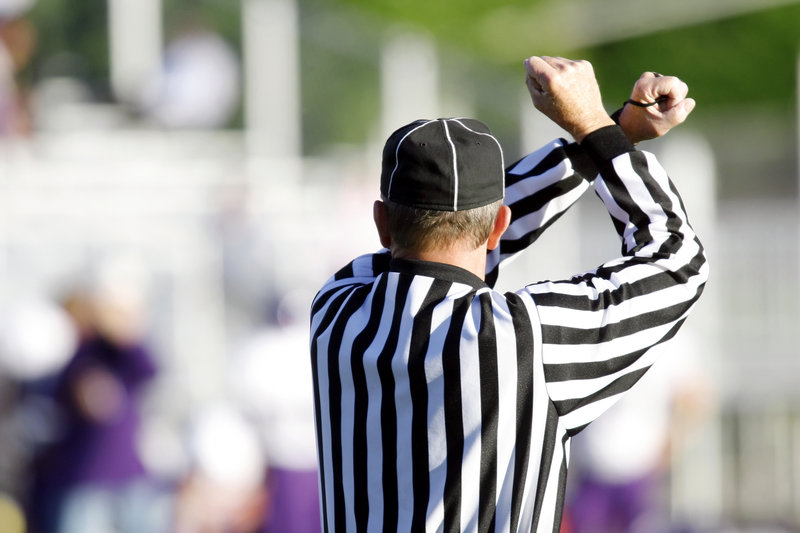 New York City Sports & Rec
No one takes sports quite as seriously as New Yorkers. Eight professional sports teams dominate the sports scene, including two football, baseball, basketball and ice hockey teams. Being a fan here involves unfeigned loyalty: Just ask Yankees and Mets fans what happens when they share a baseball stadium, or how Dodgers fans felt when their team moved to Los Angeles.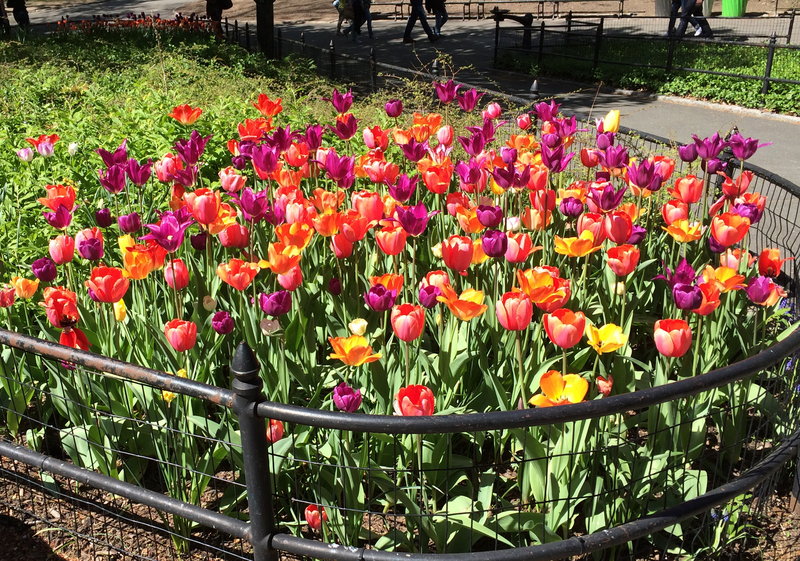 When the hustle and bustle of the city streets is too much to handle, shift into a slower gear. New York's parks and beaches offer peaceful respite during vacation. The lush lawns, trees, shrubs and meadows as well as lakes, fountains, sculptures and bridges make Central Park a favorite destination with visitors and New Yorkers alike.
Baseball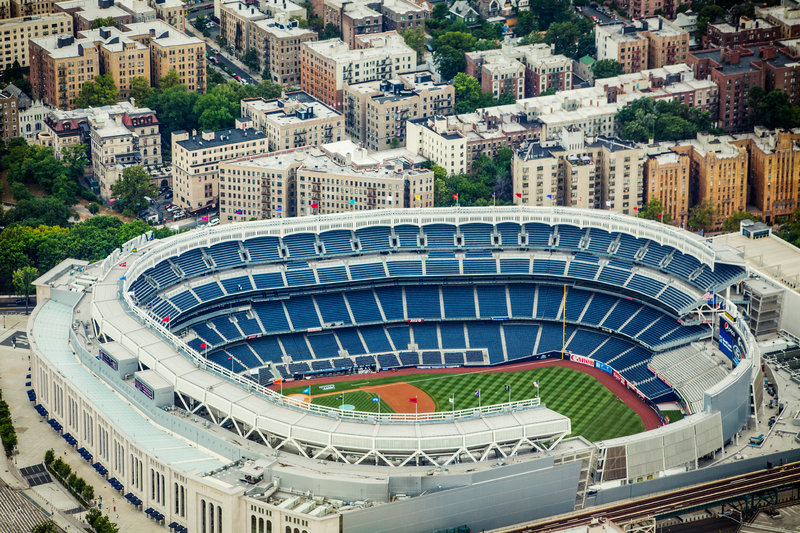 New Yorkers are especially passionate about the national pastime. The New York Yankees, who produced such legendary "Bronx Bombers" as Joe DiMaggio, Lou Gehrig, Mickey Mantle and Babe Ruth, play at Yankee Stadium in the Bronx. This American League club won the World Series in 1996, 1998, 1999, 2000 and 2009, and has won a total of 27 World Series since its inception. The season runs from April to October; phone (718) 293-4300.
The Mets, New York City's National League team, stole the World Series from the Boston Red Sox in 1986. They play at Citi Field in Queens. The season runs from April to October; phone (718) 507-6387 or (718) 507-8499.
The majors have several Minor League baseball counterparts. The Staten Island Yankees kick off the season in June at Richmond County Bank Ballpark at St. George. For ticket information phone (718) 720-9265. The Mets-affiliated Brooklyn Cyclones play at MCU Park on Surf Avenue in Coney Island; phone (718) 449-8497. Bethpage Ballpark in Central Islip is where the Atlantic League's Long Island Ducks swing into action; phone (631) 940-3825.
Basketball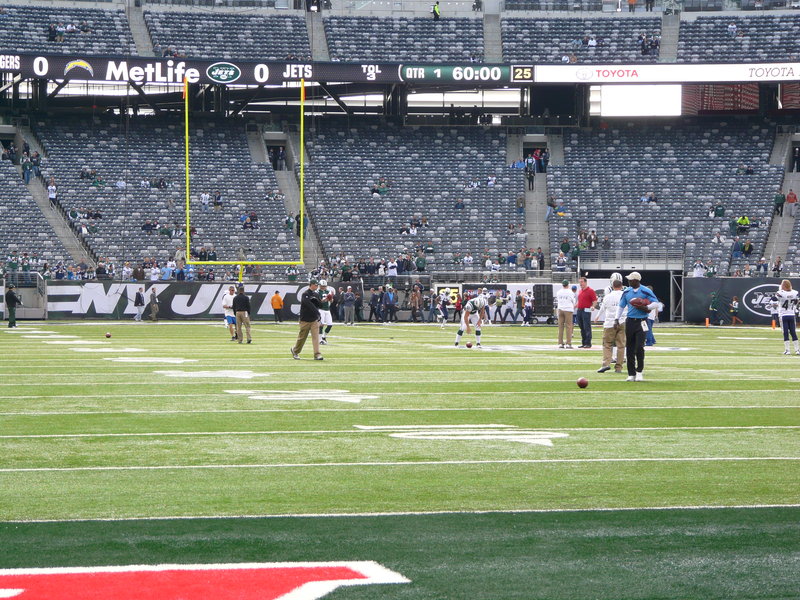 flickr / CC BY/Marianne O'Leary
From September to December, Super Bowl III winners the New York Jets play in the MetLife Stadium in East Rutherford, N.J.; phone (800) 469-5387. Four-time Super Bowl champions the New York Giants also scramble on the gridiron at MetLife Stadium; phone (201) 935-8222. Tickets are scarce, so unless you know someone with a season pass, your plans may be sidelined.
Football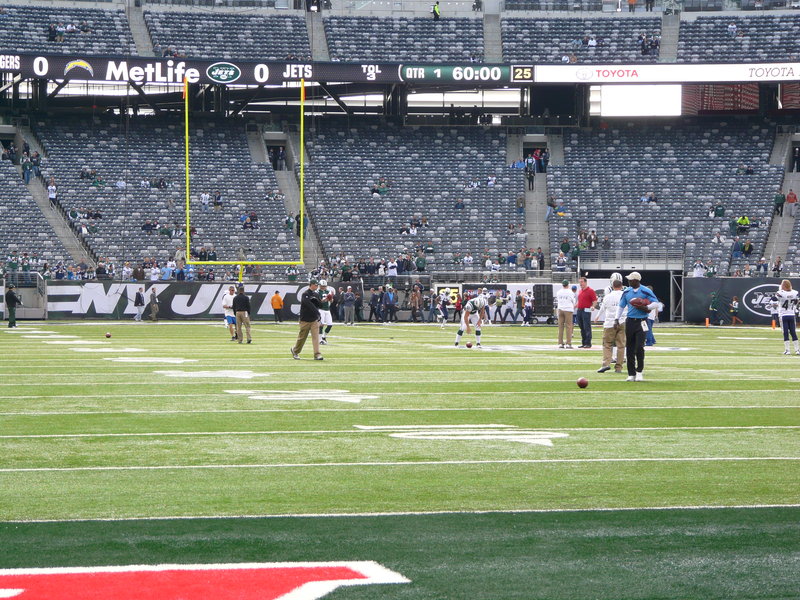 flickr / CC BY/Marianne O'Leary
From September to December, Super Bowl III winners the New York Jets play in the MetLife Stadium in East Rutherford, N.J.; phone (800) 469-5387. Four-time Super Bowl champions the New York Giants also scramble on the gridiron at MetLife Stadium; phone (201) 935-8222. Tickets are scarce, so unless you know someone with a season pass, your plans may be sidelined.
Hockey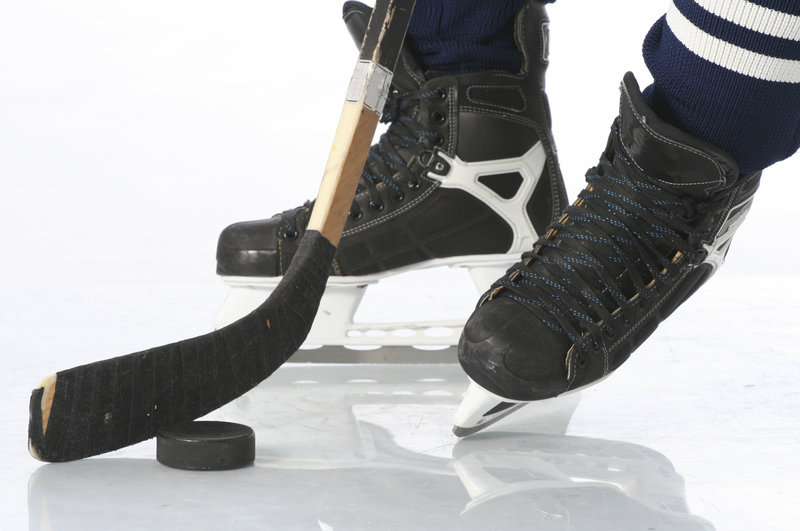 After a 54-year dry spell the New York Rangers brought home the coveted Stanley Cup in 1994 to the cheers of die-hard fans at Madison Square Garden; phone (212) 465-6741. The New York Islanders, Stanley Cup winners 1980-83, play out of Barclays Center in Brooklyn; phone (844) 334-7537.
Horse Racing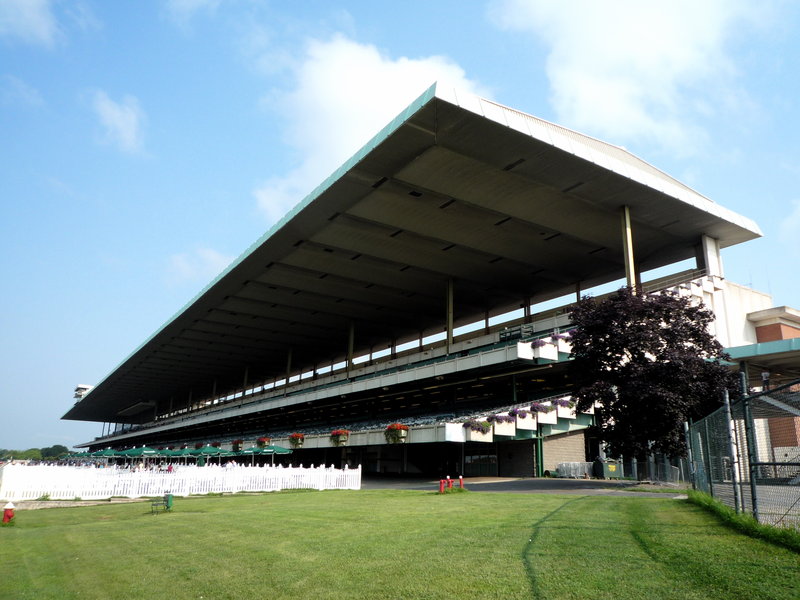 flickr / CC BY/Jason Eppink
If you enjoy the ponies, try Aqueduct Race Track in Queens, (718) 641-4700; Belmont Park Race Track on Long Island, (718) 641-4700 or (516) 488-6000; and the Meadowlands in East Rutherford, N.J., (201) 935-3900. Harness racing can be seen at Yonkers Raceway in Yonkers; phone (914) 968-4200.
Note: Policies on admitting children to pari-mutuel facilities vary. Phone for specific information.
Bicycling
Roadways in Central Park are closed to motorized traffic Monday through Friday 10-3 and 7-10, and weekends from 7 p.m. Friday to 6 a.m. Monday. However, the transverse roads are always open to traffic. Access to three bicycle routes—6.1 miles, 5.2 miles or 1.7 miles in length—is possible by following the park drives, which encircle the park. Another option is to enter at 72nd Street and Central Park West Drive and pedal south to 59th Street, east to East Drive, then north on East Drive to 72nd Street. Exit at Fifth Avenue, or continue north along East Drive until your legs are tired and it's time to find places to eat.
For a scenic ride along the Hudson River, pedal around
Riverside Park
, off Riverside Drive on the Upper West Side. Rent a bicycle or take a guided tour with Bike and Roll NYC, featuring locations such as Central Park and the Brooklyn Bridge waterfront; phone (212) 260-0400 for rates and more information.
New York's bicycle-sharing system, Citi Bike, offers three-speed two-wheelers that may be rented and returned at any of the more than 300 docking stations. You'll find them south of 110th Street and in Brooklyn, although there are plans for expansion to make it easier to get to more fun places to go in the city. All riders must first purchase a pass for access. The fee for a 24-hour pass is $12 and includes unlimited 30-minute rides. Extra fees kick in for longer rides; cyclists pay an additional $4 for each additional 15 minutes per ride. A 3-day pass is $24. Phone (855) 245-3311 for more information.
Golf
Obviously you will not find a golf course among the travel sites in Manhattan, but the Department of Parks does operate several 18-hole public courses in the other boroughs. On weekends golfers might have to wait as long as 8 hours before they are able to tee off; to learn of the waiting times, try the weekend news broadcasts over WNYC (93.9 FM or 820 AM) and find other things to do this weekend to pass the hours until your tee time.
Most fees for residents with valid golf permits are Mon.-Fri. $42, $32 after noon, $27 for twilight golf; Sat.-Sun. and holidays $52, $40 after noon, $29 for twilight golf. There is an additional $8 fee for nonresidents. Cart fees are $37.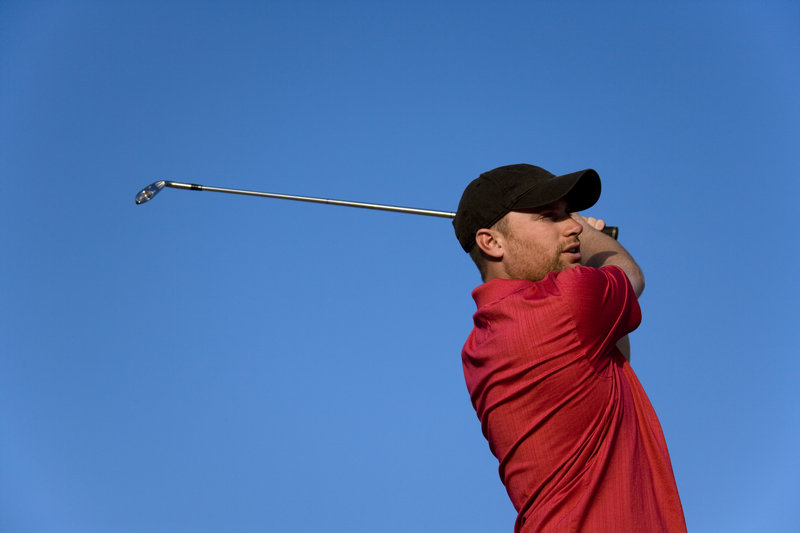 davejkahn/iStockphoto.com
Courses listed under each borough are open all year. Phone the individual courses or (718) 225-4653 for citywide reservations.
The Bronx: Mosholu Golf Course, 3545 Jerome Ave., (718) 655-9164; Pelham and Split Rock courses, 870 Shore Rd., Pelham Bay Park, (718) 885-1258; and Van Cortlandt, Van Cortlandt Park South and Bailey Avenue, (718) 543-4595.
Brooklyn: Dyker Beach, Seventh Avenue and 86th Street, (718) 836-9722; and Marine Park, 2880 Flatbush Ave. near Belt Parkway, (718) 252-4625.
Queens: Clearview Park, 202-12 Willets Point Blvd., (718) 229-2570; Douglaston Park, 6320 Marathon Pkwy., (718) 428-1617; Forest Park, 101 Forest Park Dr., (718) 296-0999; and Kissena, 164-15 Booth Memorial Ave., (718) 939-4594.
Staten Island: La Tourette, 1001 Richmond Hill Rd., (718) 351-1889; Silver Lake, 915 Victory Blvd., (718) 447-5686; and South Shore, 200 Huguenot Ave., (718) 984-0101.
Jogging and Walking
iStockphoto.com /AleksandarNakic
These are the sports of necessity in New York City, particularly if you want to travel from here to there in reasonable time. For those with only the sport in mind, the hottest spot is in Central Park on the 2-mile path surrounding the Reservoir. There also are designated jogger's lanes throughout the park.
Picturesque Riverside Park, between the Hudson River and Riverside Drive, also is a popular spot. Upper Manhattan's
Riverbank State Park
attracts joggers. Other patches of greenery include The Battery, at the tip of Lower Manhattan; and Hudson River Park on the east side.
Tennis
iStockphoto.com/Creative-Family
Nine Manhattan locations have courts: Central Park, 93rd Street and West Drive, (212) 280-0206; John V. Lindsay East River Park, at Houston Street, (212) 219-0258; Fort Washington Park, at 170th Street, (212) 304-2322; Fred Johnson Park, at W. 151st Street east of Seventh Avenue, (212) 234-9609; Inwood Hill Park, 207th Street and Seaman Avenue, (212) 234-9609; Riverside Park (two sections), at W. 96th and at W. 119th streets, (212) 978-0277; and Washington Market Park, at Chambers and West streets. Both indoor and outdoor courts are available at Randalls Island Park, (212) 427-6150. The Department of Parks issues permits; phone (212) 360-8131.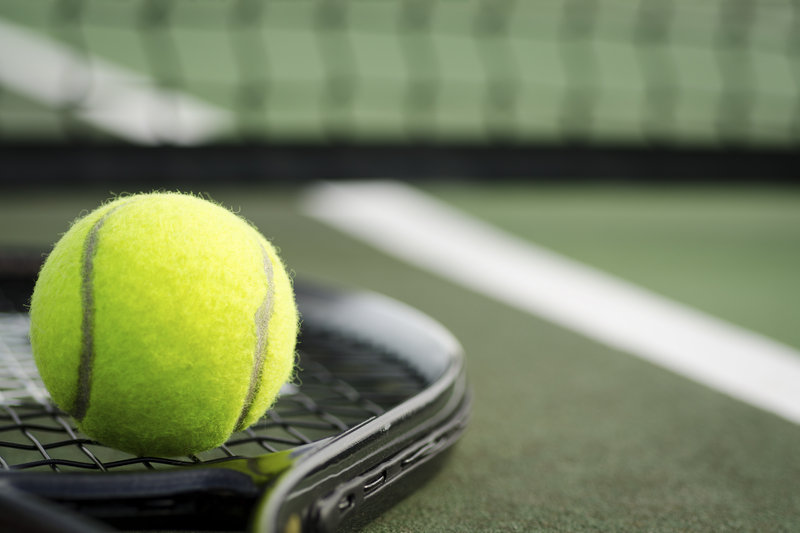 1MoreCreative/iStockphoto.com
Several courts are open to the public at the site of the U.S. Open, the U.S.T.A. National Tennis Center in Flushing Meadows, Queens. Your best bet is to phone (718) 760-6200 2 days in advance to make a reservation; the center is busy on weekends.
Water Sports
Since New York City is surrounded by water, a great way to escape the summertime heat is to visit one of its many beaches. Jones Beach State Park is your best bet: With 6.5 miles of beaches, a boardwalk and a theater playing host to outdoor concerts, you'll forget all about hot blacktop. Beaches listed below can be reached by either bus or subway.
Head to Coney Island Beach and Boardwalk in Brooklyn to ride the wooden roller coaster or Ferris wheel. If you're unsure where to eat, don't pass up a famous Nathan's hot dog for lunch. Brighton Beach, just east of Coney Island Beach, and Manhattan Beach, Oriental Boulevard from Ocean Avenue to Mackenzie Street, also are in Brooklyn.
Pelham Bay Park and Orchard Beach are in the Bronx. Jacob Riis Park and Jamaica Bay, Beach 149th to Beach 169th streets, and Rockaway Beach, Beach 9th to Beach 149th streets, are in Queens.
The following beaches are in Richmond (Staten Island): Great Kills Park, Hylan Boulevard, Great Kills; Cedar Grove Beach, just south of Miller Field; Franklin D. Roosevelt Boardwalk and Beach, Fort Wadsworth to Miller Field; and Wolfe's Pond Park, Holten and Cornelia avenues, Prince's Bay.
Few people would believe you if you claimed to have gone boating in the middle of Manhattan, but it is possible. Rowboats are for rent April through November in Central Park at Loeb Boathouse, E. 72nd Street and Fifth Avenue, for $15 an hour (cash only) and a $20 deposit; phone (212) 517-2233, ext. 3. A municipal pool is Lasker Pool on the north end of Central Park. Phone the New York City Parks and Recreation Swimming Information hotline at (718) 760-6969 for the latest on pool locations and openings.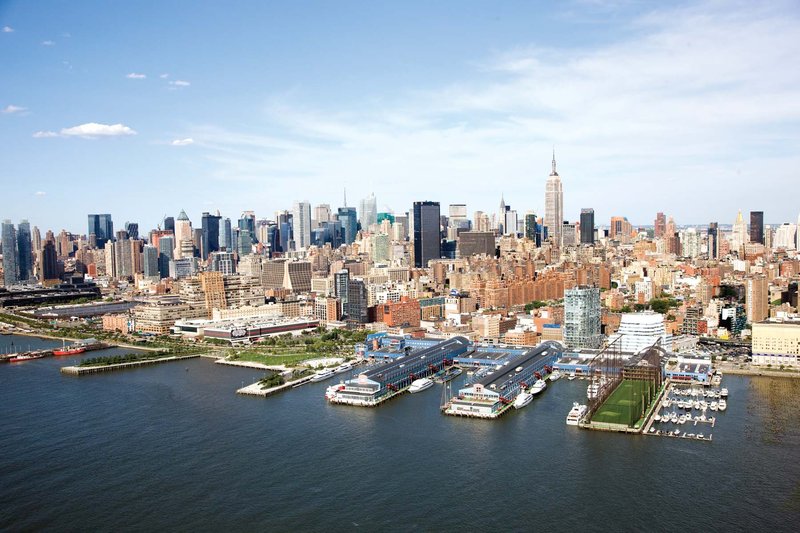 Chelsea Piers/Fred George
Looking for one-stop recreation? Visit Chelsea Piers, a 30-acre sports village along the Hudson River between 17th and 23rd streets. Highlights of the four renovated shipping piers include heated hitting stalls for golfers, a 25-yard swimming pool, an indoor running track, a hockey rink open to ice skaters and a bowling alley. Sailing, kayaking and speedboat tours of the harbor also are offered. Various shops and restaurants call the historic piers home; phone (212) 336-6666.
Winter Sports
iStockphoto.com/JamesPatrickWaddell
When there is a chill in the air, New Yorkers head to the nearest ice-skating rink to participate in a living portrait by Currier and Ives. The rink at Rockefeller Center has more glitz, especially when the giant Christmas tree is lit in December. Every year thousands of skaters are enticed to take a turn on the ice beneath a fabulous golden sculpture of Prometheus.
Fast becoming another winter tradition for New Yorkers is The Pond at Bryant Park (S: 42nd Street/Times Square), the city's only free ice-skating rink. Located between 40th and 42nd streets and Fifth and Sixth avenues, it's within walking distance of both Times Square and Grand Central Terminal. Skate rentals are available. The pond is open daily 8 a.m.-10 p.m., November to early March; hours are extended during the holiday season. For more information phone (212) 661-6640.
In 1986 real-estate tycoon Donald Trump paid to have Wollman Rink in Central Park refurbished, to the delight of fellow New Yorkers. Skating is from late October to early April. Lasker Rink is a smaller venue on the north end of Central Park. The World Ice Arena (13135 Avery Ave.) in Flushing Meadows Corona Park is open all year and has rentals. Brooklynites enjoy indoor skating at Coney Island's Abe Stark Rink from early November to late March; Samuel J. and Ethel LeFrak Center at Lakeside in Prospect Park has indoor and outdoor rinks. Open year-round, the Lakeside indoor rink offers ice skating in the winter and roller skating in the summer; the outdoor rink has ice skating and ice hockey in the winter and a water park in the summer. In Staten Island, Clove Lakes Park is home to the Staten Island War Memorial Ice Skating Rink.
New York City Sightseeing
Boat Tours
One of the best sightseeing bargains when you're on vacation in the city is a ride on the Staten Island Ferry. Leaving South Ferry in The Battery every day at least once an hour, the free ride provides views of the Lower Manhattan skyline and the Statue of Liberty. Avoid the ferry during peak commuter hours, Mon.-Fri. 8-10 and 4-6; phone (718) 390-5253. Automobiles are not permitted on the ferry.
Bus Tours
To see the most in the least amount of time, take a bus tour, an especially great option for group travel. There are numerous bus tours that cover all parts of the city; information is available either from your local AAA club or by phoning the bus lines directly.
Although there are variety of places to eat in the city with delicious food from all over the world, none is more iconic than New York pizza. This pizza bus tour also stops at must-see travel sites.
For some exercise, take a guided walking tour to the destination of your choice. The Municipal Art Society of New York, 111 W. 57th St. (between 6th and 7th Avenues), offers various guided walking tours. Of interest is an in-depth look at Grand Central Terminal; phone (212) 935-3960.
Theme tours of Harlem, including gospel, jazz, nightclub, soul food and art galleries, are available from Harlem, Your Way! Tours Unlimited at 129 W. 130th St.; phone (212) 690-1687 or (800) 382-9363. New York City Cultural Walking Tours, (212) 979-2388, offers guided tours that emphasize Manhattan's architecture and history.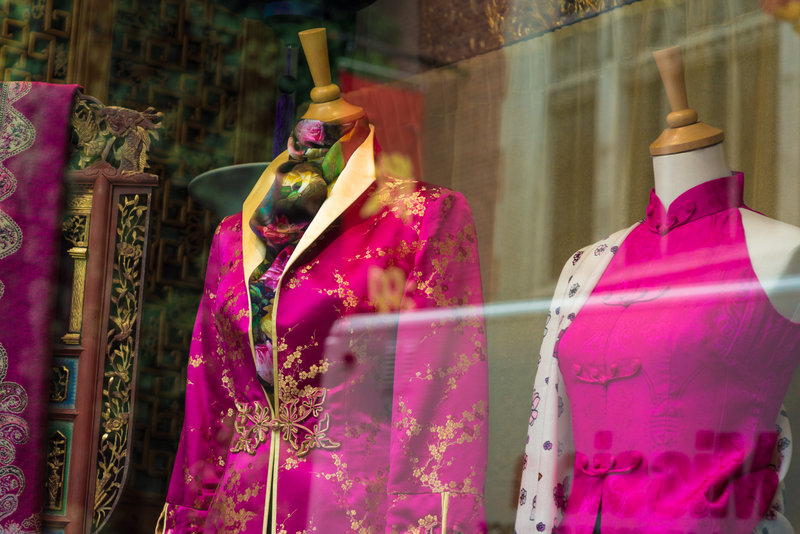 Big Onion Walking Tours
take visitors to many of the city's myriad ethnic neighborhoods and historic districts. Tours explore Central Park, Chinatown, the East Village, the Financial District, Greenwich Village, SoHo and Times Square. Themed walks take in Irish New York, the Bowery and the splendid brownstones of Park Slope. Tours meet at various locations and depart daily. For additional details phone (212) 439-1090, or write Big Onion Walking Tours, 476 13th St., Brooklyn, NY 11215.
Walkin' Broadway visits famous theaters in Times Square. Tours depart daily at 9:30, 11:30 and 2 from the Actor's Chapel, 239 W. 49th St. Reservations are required; phone (212) 997-5004.
Guided walking and shopping tours by
Shop Gotham
include the 2.5-hour SoHo and NoLita Shopping Tour and the 3-hour Garment Center Insider Shopping Tour. Tours depart from various locations; phone (212) 209-3370 or (917) 599-6650.
Self-guiding Tours
An inexpensive way to see the city is by self-guiding walking tours. Various ethnic neighborhoods offer intriguing shops, restaurants, sidewalk fairs and other fun places to go best sampled on foot.
Some of the best known communities include Little Italy, centering on Mulberry Street; the Jewish sector, on Essex and Orchard streets; the Middle Eastern enclave, along Atlantic Avenue; and the East Indian neighborhood, on Lexington Avenue. Check with a local AAA club for more information about what other areas would lend themselves to walking tours.
By Suzanne Lemon
From this point on, you can walk, hop on the subway or take a cab between the various travel sites described here.
Your first stop will be Liberty Island, where you can take either a 45-minute ranger-guided tour or a self-guiding audio tour. If you opt to go solo, head to the 2nd floor inside the statue's pedestal to view museum exhibits and the original torch, then ride the elevator to the 10th floor observatory for an up-close encounter with Lady Liberty and a panorama of New York harbor.
Best Attractions in New York City
In a city with dozens of attractions, you may have trouble deciding where to spend your time. Here are the highlights for this destination, as chosen by AAA editors. GEMs are "Great Experiences for Members."
By Suzanne Lemon
To orient yourself to New York City, a metropolis of dueling skyscrapers, it's best to go vertical—take an uplifting trip to the 102nd floor of the
Empire State Building
. Kids love the thrill of riding the elevators to the Art Deco building's observation tower, where the 360-degree panorama of Manhattan and beyond never fails to impress. Frolicking penguins capture a child's imagination at the zoo in
Central Park,
an urban oasis that delights people of all ages who are looking for fun things to do. Wollman Skating Rink, the Egyptian obelisk, Belvedere Castle, Shakespeare Garden and the carousel are other fun places to go that frequently show up on "to-do" lists. If you're too tired to trudge across the expansive parklands on foot, you can see it all by buggy ride or horse-drawn cab. The ferry ride to
Statue of Liberty National Monument
also entices children, as does the awe-inspiring sight of Lady Liberty, the tallest statue of modern times. Poke around the grounds and pedestal, then hop back on the boat and travel to
Ellis Island
, where millions of hopeful immigrants entered the country to begin a new life.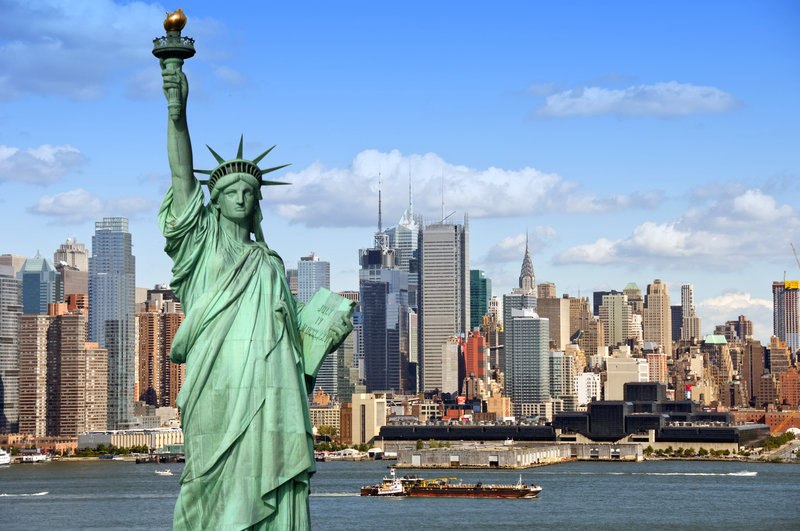 A Trip Around the World that Requires No Airfare
Part of the fun in visiting the Big Apple is to experience all the slices of ethnic and cultural diversity through art, shopping and places to eat. Immerse yourself in the hustle and bustle of exotic
Chinatown,
with its dazzling assortment of shops stocked with everything Oriental—brocade fabrics, beadwork, carved ivory, herbs and teas, colorful paper parasols and all sorts of wonderful bric-a-brac. Stop in at one of the many local restaurants for mouth-watering Asian delicacies. While you're in Lower Manhattan, pay tribute at
The National September 11 Memorial
. Memorial Plaza has twin reflecting pools bordered by bronze panels inscribed with the names of the individuals who perished during the terrorist attacks of September 2001 and the World Trade Center bombing of February 1993.
You can learn more about how events unfolded through personal accounts, exhibits and photographs at the
National September 11 Memorial Museum
. While in the area, you can also set time aside for a leisurely stroll through
Greenwich Village,
New York's Bohemia. Streets twist past stylish boutiques, funky art galleries and handsome brownstones. Indulge in some ice cream or join a chess game in Washington Square and be amused by jovial street performers and the antics of NYU students. Bleecker Street, the West Village's main drag, is a great place to shop or grab some lunch.
SoHo
(south of Houston Street) is another alluring neighborhood, home to all that is trendy and fashionable. Intriguing shops beckon passersby on the hunt for eclectic conversation pieces, while a tempting selection of coffeehouses and outdoor cafes serves as culinary havens for people-watchers. Where the Upper West Side and Harlem meet, the Gothic tower of
Riverside Church
serves as a welcoming beacon to all races and religions. You can join a guided tour on Sunday, or meander about the impressive house of worship on your own—assassinated Civil Rights leader Martin Luther King Jr. made his impassioned anti-Vietnam War sermon from Riverside's pulpit.
The Center of Music and Dance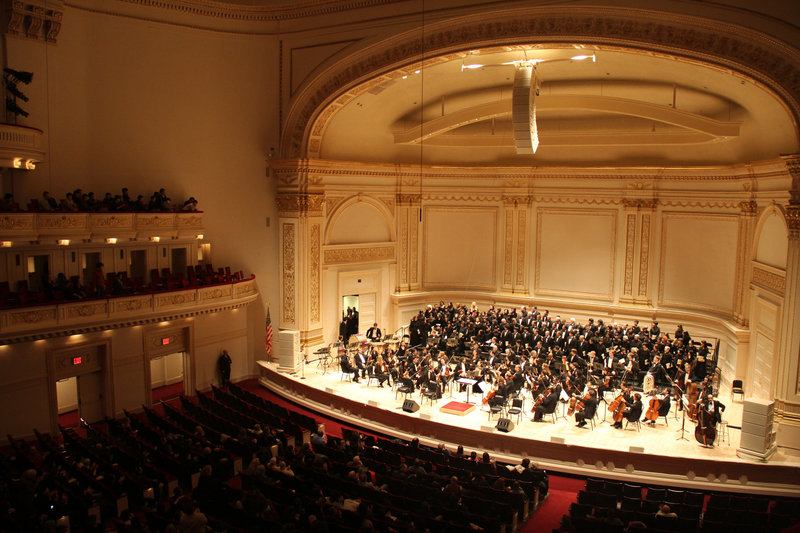 New York City also sets the stage as a world-class performing arts venue. The 1891 Italian Renaissance-style
Carnegie Hall,
celebrated for its perfect acoustics and elegant architecture and décor, plays host to prominent orchestras and leading musicians; visit the onsite Rose Museum for a historical overview. While productions at the
Lincoln Center for the Performing Arts
are unrivaled and classic, they also are innovative—imagine upside-down musicians and massive quantities of water dumped on opera singers. In these hallowed halls, Leonard Bernstein conducted, Mikhail Baryshnikov danced and Luciano Pavarotti sang. If you're unable to attend a ballet, opera or symphony, catch a guided tour from the center concourse. Media hounds and the star struck head to
Rockefeller Center,
a city within a city and broadcasting base of the "Today" show and other programs. For an insider's perspective, take a tour of NBC Studios and Radio City Music Hall, home to the Rockettes and site of theatrical events and live concerts.
Explore History, Art and More
iStockphoto.com/Terraxplorer
Museum aficionados grow giddy at the seemingly endless choices the city offers. If you visit only one museum, make it
The Metropolitan Museum of Art
. Consider embarking on a guided or audio tour to navigate the collection of more than 2 million works with everything from Chinese porcelains to 20th-century haute couture. If time is a factor during your trip, do see the Egyptian galleries, where you can venture though an authentic tomb or discover how women of the time created their exquisite make-up. Art lovers in need of solitude head to
The Cloisters,
a branch of the Met known for medieval art and its peaceful setting on a hill overlooking the Hudson. Five French cloisters—vaulted arcades serving as passageways—are set amid tranquil gardens, illuminated manuscripts and stained glass. There's a nice café in the covered walkway surrounding Trie, a quaint cloister whose plant arrangement is themed around the museum's Unicorn Tapestries.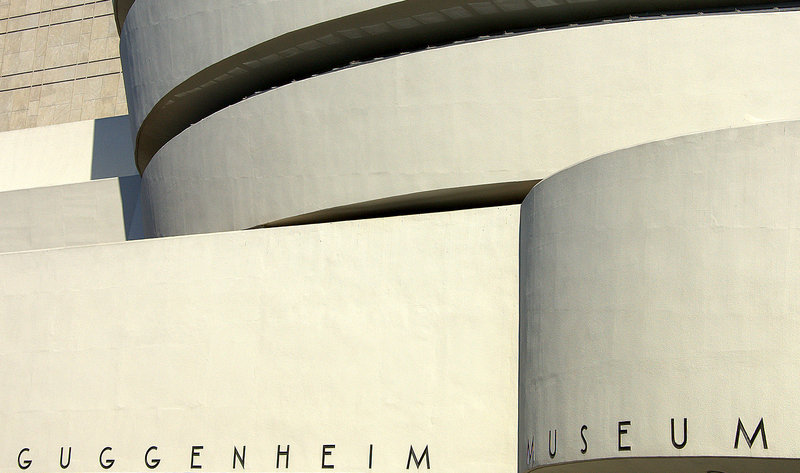 Contemporary art fans flock to
The Museum of Modern Art (MoMA)
to view its sweeping exhibition of 20th-century works. You'll have more than 100,000 pieces to peruse at MoMa, but try not to miss the Andy Warhol collection, including his classic "Gold Marilyn Monroe." Frank Lloyd Wright's daring circular design for the
Solomon R. Guggenheim Museum
is a perfect complement for the modern art residing within, albeit a striking contrast to the more conservative structures nearby. It's kinder on the legs to ride the elevator upstairs and mosey along the spiraled walkway from the top down—the sloping walls accommodate creations from such artists as Paul Cézanne and Pablo Picasso.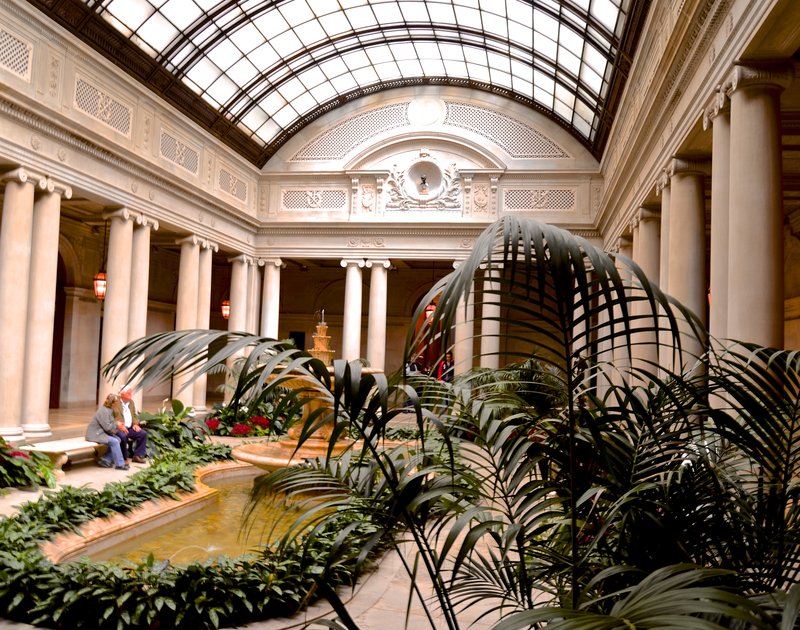 flickr / CC BY/David McSpadden
Housed in the 1913 Henry Clay Frick mansion, the
The Frick Collection
highlights the gilded treasure trove owned by the industrialist and philanthropist. The house alone is worth a visit. There are some extraordinary works by Dutch Masters, along with such tasteful tidbits as Limoges enamels, portraits by Goya and Whistler, Oriental rugs and French porcelains. Find alternative things to do for kids under 10, who can't gain entry because articles are unshielded by glass or other protective barriers.
If your idea of museum hopping includes experiencing the sounds and smells of a rainforest or learning about the marvels of the human body, plan a stop at the
American Museum of Natural History.
A freestanding dinosaur menacingly greets visitors in the rotunda; his relatives and various fossil displays are the subject matter here.
Museum of Jewish Heritage — A Living Memorial to the Holocaust
resides in a six-sided building symbolizing the Star of David's points and the 6 million Jews who died in the Holocaust. Artifacts, photographs and videos of personal narratives chronicle the 20th-century Jewish experience.
Those who seek international intrigue can take the hour-long tour at the
United Nations Headquarters,
where the world's countries meet to discuss global problems. Colorful flags of member nations mark this destination tucked aside the East River, stunning in its simplistic modern design. Our fledgling nation protested "taxation without representation" at
Federal Hall National Memorial,
which marks the site of the first U.S. Capitol and where George Washington took the oath of office in 1789. Exhibits focus on the inauguration, the Bill of Rights and old Federal Hall.
If you have extra time for sightseeing, consider visiting AAA attractions in The Bronx, Brooklyn, Queens and Staten Island.
Best Restaurants in New York City
Our favorites include some of this destination's best restaurants—from fine dining to simple fare.
By Suzanne Lemon
Upscale Places To Eat
A trip to New York isn't just about fun things to do. A true Big Apple experience is to savor the culinary masterpieces inspired by a celebrity chef. On the high-end side, Thomas Keller's
Per Se
offers two prix fixe tasting menus (one vegetarian) for dinner, which is an unhurried experience enhanced by stellar views, elegant décor, gracious service and sublime preparations. At
Daniel
, the namesake of Daniel Boulud, guests also receive impeccable personalized service and choose from regular and vegetarian tasting menus highlighting seasonal contemporary French fare, complemented by an exhaustive and well-priced wine list. Daniel Humm's
Eleven Madison Park
pairs simplistically divine dishes with understated, luxurious decor and is a worthwhile splurge for a special occasion. The seasonal tasting menu features locally sourced ingredients.
Not to be outdone,
Le Bernardin
features Chef Eric Ripert's seafood creations, an artful blend of subtle flavors and textures inspired by French techniques and served in handsomely comfortable surroundings. If you're in the mood for laid-back and down-home, Chef Marcus Samuelsson delivers comfort food with passion at
Red Rooster Harlem
, a bustling place honoring the community's history.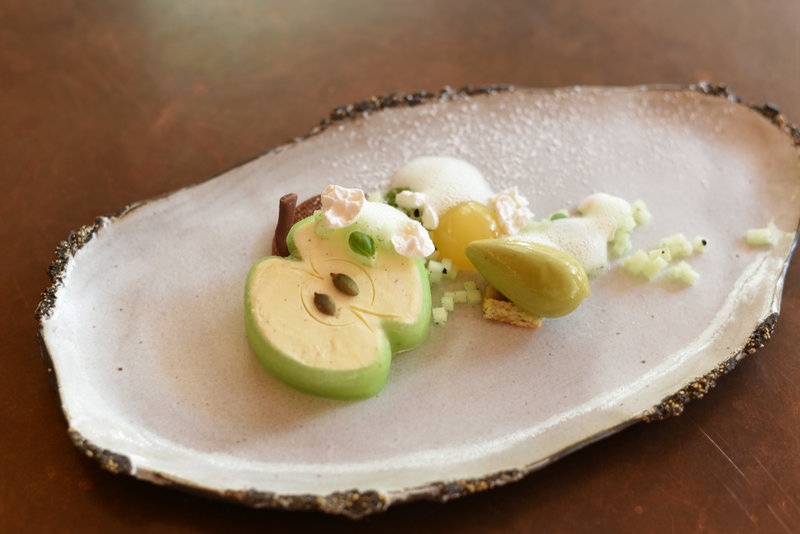 Mario Batali fans can choose from several of the celebrated chef's local restaurants, including
Babbo
for authentic Italian specialties prepared with gusto—traditional imports such as Parmigiano-Reggiano accompany the finest local ingredients; book an upstairs table to escape the mob. Foodies will find bliss at
Eataly Downtown
, a market specializing in all things Italian including pasta, olive oil, sauces, wines, cheeses, confections and more (beware the weekend crowds).
Nearby Restaurants for Meat Eaters
Midtown's Chelsea neighborhood has a couple of hip, stylish boutique hotels also known for their casually elegant eateries.
NoMad
, in the hotel of the same name, is lauded for its roast chicken for two, accented with black truffle; sip an innovative cocktail at the striking mahogany bar. The ACE Hotel is home to
The Breslin Bar & Dining Room
, a shabby chic gastropub with a mouthwatering lamb burger and thrice-cooked chips, and
The John Dory Oyster Bar
, popular for its 5-7 p.m. oyster happy hour special.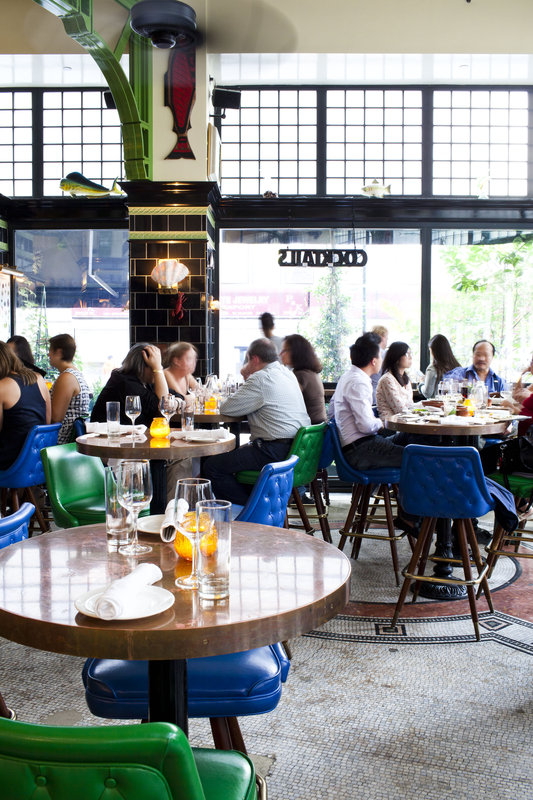 The John Dory Oyster Bar/Nicole Franzen
If you have your heart set on a juicy steak cooked to perfection, you can't go wrong at
Quality Meats
, rumored to have some of the best cuts in town, like the mammoth 64-ounce Black Angus rib steak for two. Lighting fixtures fashioned out of meat hooks and other eclectic décor touches will capture your fancy.
Porter House Bar & Grill
, in a classy setting with Central Park views, is highly touted for premium steaks including a sassy chili-rubbed rib-eye and other varieties of porterhouse such as lamb, pork and veal.
Seafood aficionados will love the nautical ambience at
Lure Fishbar
, designed to look like a retro yacht. Order something from the oyster or sushi bar, and then choose from flavorful dishes ranging from sautéed branzino to crispy shrimp tempura. Those on the hunt for shellfish should head to
Cull & Pistol
in Chelsea Market, a small raw bar with fare fresh from the Lobster Place seafood market next door. If you're craving seafood but are in the mood to try something deliciously unusual,
Aquavit
serves upscale Nordic cuisine that is exquisitely presented.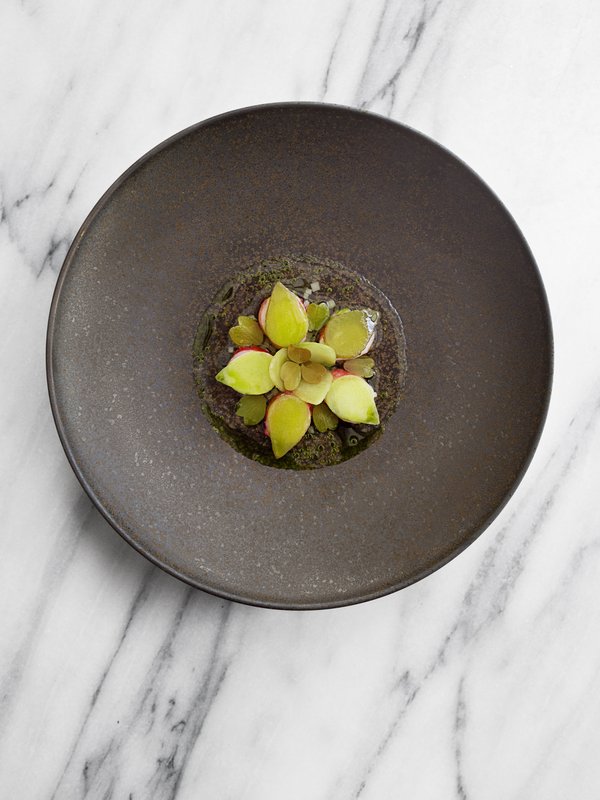 New York has so much excellent sushi it's hard to pick a stand-out, but SoHo's
Blue Ribbon Sushi
is highly regarded for crafting consistently great rolls, superb sashimi and delectable appetizers such as red miso eggplant. Pair it with one of their outstanding cold sakes. For inventive Asian fare, TV chef David Chang's
Má Pêche
features an upscale version of Vietnamese-French street food (think pork buns, shrimp balls and roasted duck) in a hip Midtown space. For casual Vietnamese at reasonable prices, try Chelsea's
O Mai Restaurant
, offering tasty authentic dishes with large portions in a simple but clean little dining room.
Removed Mile End Sandwich (212309) from para below because it has closed. mp 12/31/18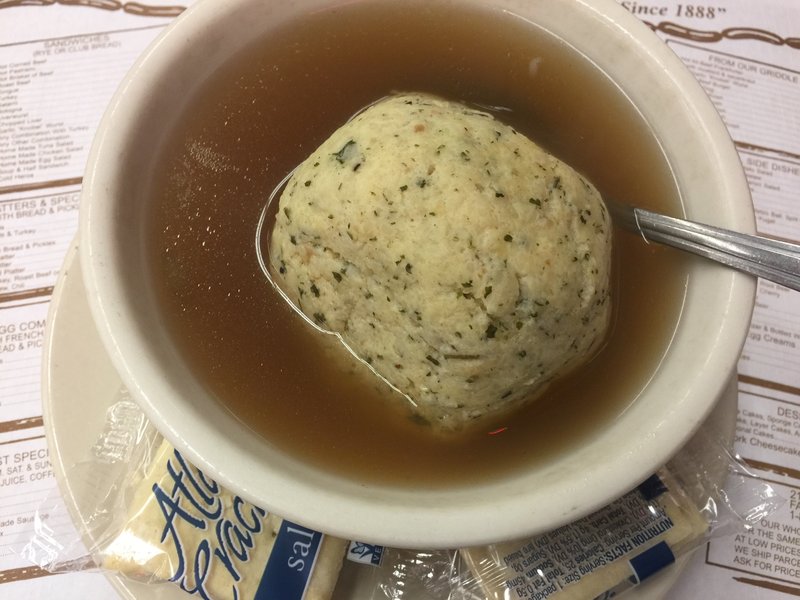 In a city where the delicatessen is king, you'll want to sample at least one. Since 1888, the iconic
Katz's Deli
has served up classic Jewish-style fare in its gritty Lower East Side digs. Try the light, airy matzo balls or the belly-busting three-meat platter, loaded with mounds of hand-sliced salami, brisket and corned beef.
New York City: The Destination for Pizza
Those on the hunt for a slice of heaven—otherwise known as New York pizza­—will rarely be disappointed, although we do have a few recommendations so you don't have to spend all your vacation time trying to pick one.
Lombardi's Coal Oven Pizzeria
, on Spring Street in NoLita, is reputedly America's first pizza joint and creates top-notch pies.
John's Pizzeria
, a local favorite near Times Square, slides yummy pizzas out of its coal-fired ovens. Don't let waiting patrons scare you away, as the massive space nicely accommodates crowds.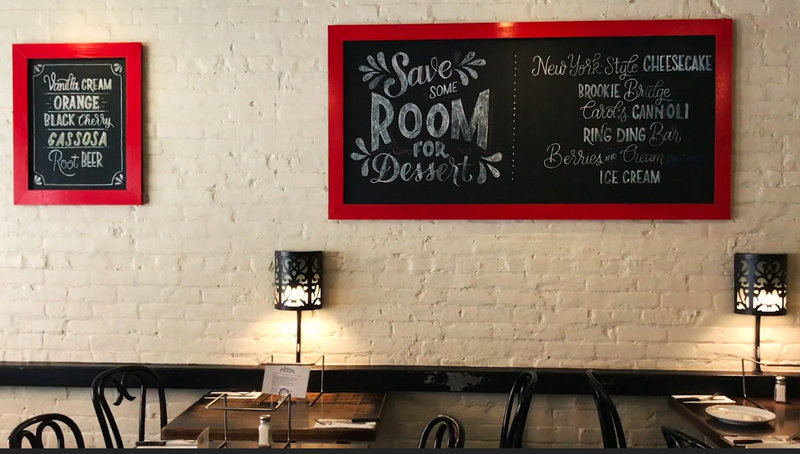 In Brooklyn's DUMBO neighborhood, hungry locals and travelers alike line up outside
Juliana's Pizza
for coal-fired, brick-oven pizzas. Adventurous foodies visit off-the-beaten-path
Roberta's
in Brooklyn's East Williamsburg neighborhood. In this cozy place with a shabby-hipster vibe, the friendly wait staff presents pizzas with crispy-yet-chewy crust and creative toppings like Calabrian chiles and taleggio.
In addition to its many cultural and historic landmarks that make up a full list of fun places to go, this destination hosts a number of outstanding festivals and events that may coincide with your trip.
Most ethnic groups in New York City observe at least some of their native holidays with parades, festivals or celebrations, providing many things to do and see. When dates vary, only the month in which the event occurs is given.
Television Show Tickets
If available, tickets to attend the major television shows during your trip to New York City can be obtained from the networks. Contact the networks' respective Guest Relations Offices: American Broadcasting Co., 320 W. 66th St., New York, NY 10023, (212) 580-5176; Columbia Broadcasting System, 1697 Broadway, New York, NY 10019, (212) 247-6497; and National Broadcasting Co., 30 Rockefeller Plaza, New York, NY 10012, (212) 664-3056.
Attraction Passes
The
New York CityPASS
offers a savings of 40 percent off combined admission to six New York City attractions. The ticket booklet covers admission with no waiting in ticket lines to the American Museum of Natural History, the Empire State Building Experience and The Metropolitan Museum of Art in addition to the following three options: 1) Choose either a Circle Line Sightseeing Cruise or the Statue of Liberty and Ellis Island, and 2) Either the Solomon R. Guggenheim Museum or the Top of the Rock observation deck, and 3) Either the National September 11 Memorial & Museum or Intrepid Sea, Air & Space Museum.
New York CityPASS ticket booklets are valid for 9 days from the first date of use and can be purchased at the included attractions. For current pricing and information, phone (888) 330-5008 (in the U.S. and Canada) or (208) 787-4300.
New York City Explorer Pass
is an all-access digital pass to more than 80 top New York-area attractions, sightseeing tours and museums. Choose from attractions including the Empire State Building, Top of the Rock, Statue of Liberty, National September 11 Memorial Museum, a double-decker bus tour and boat cruises. The Explorer Pass is available in increments of 3, 4, 5, 7 or 11 attractions and is valid for 30 days from the first date of use. It is available at (800) 887-9103.
The New York Pass
The New York Pass
is valid for full admission at more than 90 New York City attractions, including the Empire State Building Experience, Madame Tussauds New York, Solomon R. Guggenheim Museum and Circle Line Sightseeing Cruises. The purchase price includes a 200-page guidebook, admission to selected attractions without spending vacation time waiting in line, and discounts or special offers at 30 restaurants, shops, theaters and helicopter rides. Passes for 1, 2, 3, 5, 7 or 10 days range from $119-$399; $89-$259 (ages 4-12); phone ahead to confirm prices. New York Pass is available at Gray Line New York Visitor Center, 777 8th Ave.; phone (877) 714-1999.
Theater Ticket Bargains
Theater tickets for Broadway and off-Broadway shows are sold at a discount on performance day at three TKTS booths. The Times Square booth, in Midtown Manhattan, is at Broadway and 47th Street. Ticket purchase hours are 3-8 for Wed.-Sat. and Mon. evening performances and 2-8 for Tues. evening shows; Sun. 3 p.m. until 30 minutes before the latest curtain time being sold; and 10-2 for Wed., Thurs. and Sat. matinee tickets. For Sun. matinee and evening tickets purchase hours are 11-3.
In Lower Manhattan tickets can be purchased at the South Street Seaport booth, on Front Street, Mon.-Sat. 11-6 for evening performances and 11-4 for Sun. evening shows (closed Sun. in winter). Matinee tickets must be purchased a day in advance.
In downtown Brooklyn tickets are sold at 1 MetroTech Center on the corner of Jay Street and Myrtle Avenue Promenade. For same-day evening and next day matinee performances, tickets can be purchased Tues.-Sat. 11-3 and 3:30-6. A $4.50 surcharge is added to the ticket price. Cash, travelers checks and major credit cards are accepted. Caution: Lines form early, so work this into your list of things to do today. For more information phone (212) 912-9770.
Free coupons for a 30 to 50 percent discount off the box-office purchase price of tickets for some shows are available at many newsstands, coffee shops and drugstores, and from the NYC & Company Visitor Information Center (see Fast Facts). The coupons are seldom valid on weekends.
Gotham, Sweet Gotham
By Suzanne Lemon
Chocoholics—or those with a sweet tooth—will liken New York to a Willy Wonka fantasyland.
Movie buffs might want to indulge their sugary whims in places to eat that have appeared on the silver screen. For instance, in the movie "Serendipity," John Cusack sips a fancy cuppa joe in the café Serendipity 3 (Upper East Side/(212) 838-3531), revered for its frozen hot chocolate. And in "You've Got Mail," Meg Ryan forlornly waits for Tom Hanks in Café Lalo (Upper West Side/(212) 496-6031), where she might have eased her anxiety with the "Raspberry Cascade," "Chocolate Madness" or one of the other hundred or so temptations.
If you have a penchant for the unique, the Big Apple does not disappoint. Consider the prix-fixe three-course dessert menu at ChikaLicious (East Village/(212) 995-9511), presenting an amuse, "main course" and petit fours—tantalizing tidbits rotate daily and have featured eclectic choices such as a warm chocolate tart accompanied by pink-peppercorn ice cream and red-wine sauce. The flavors of rice pudding at Rice to Riches (NoLita/(212) 274-0008) woo the adventurous with catchy phrases like "Fluent in French Toast" and "Coconut Coma." Toppings, not to be outdone, include "Mischief," "Heart Throb" and "Logic." (Although initially suspicious, the author vouches that this definitely is a tasty treat.) If it's simply a good old-fashioned chocolate chip cookie you crave, why not go with one of the biggest and best? The Chocolate Chip Walnut and Dark Chocolate Chocolate Chip behemoths at Levain Bakery (Upper West Side/(212) 874-6080), crisp on the outside and chewy within, are worth the journey to the bakery's tiny West 74th Street digs (there's also a Harlem location). And for sticky yet luscious chocolate babka that's so popular it's shipped nationwide, visit Breads Bakery (Union Square/(212) 633-2253).
Cupcake purists make a beeline to Erin McKenna's Bakery NYC (East Village/(855) 462-2292) for moist vegan morsels that are free of refined sugar and gluten, yet surprisingly sweet—die-hards can indulge in frosting shots. "Sex and the City" fans will remember Magnolia Bakery (West Village/(212) 462-2572), where characters Carrie and Miranda savored the creamy concoctions—coconut, lemon and red velvet are among the sugary repertoire. (As a personal challenge, try to eat one without getting icing all over your face.) Empire Cake (Chelsea/(212) 242-5858), lauded for its beautifully designed tiered masterpieces, also adds a touch of elegance to classic snacks such as snowballs and Swiss rolls. And if the cronut craze has captured your fancy, head to Dominique Ansel (SoHo/(212) 219-2773) for the sublime sensation of chewy, crunchy goodness—even if you don't get there early enough to snatch up some of these gems, fanciful éclairs and other luscious pastries await you at this destination.
Junior's (Times Square/(212) 302-2000) creamy cheesecakes have been satisfying the cravings of Brooklynites since 1950—now there are locations at Grand Central and Times Square. Divine inventions include brownie marble swirl (chocolate addicts, this one's for you), apple crumb and raspberry swirl—and yes, there's a sugar-free, low-carb version, but why bother? You'll be tempted to sample more than one of the cute mini cheesecakes at Eileen's Special Cheesecake (NoLita/(212) 966-5585)—not only a steal at $3.90 each, but light and airy, with such palate teasers as banana and pumpkin (the author highly recommends the chocolate-cappuccino variety).
Chocolate connoisseurs make the pilgrimage to Jacques Torres (SoHo/(212) 787-3256) to shop for truffles, bonbons and other confections coated in velvety goodness and to observe employees creating these masterpieces in the factory. The fillings in Kee's Chocolates (SoHo/(212) 334-3284) burst with heavenly flavors like jasmine, lemon basil and Earl Grey. If that's not your cup of tea, the macaroons and chocolate bars are pretty darn stellar, too. Max Brenner Chocolate by the Bald Man (West Village/(646) 467-8803) prepares specialty milkshakes, crepes, fondue and other wicked delights. For something extraordinary, try the cake & shake combo, chocolate chunk pizza or a "shot" of ganache, then shop for edible novelties afterward.
The East Village also has its share of innovative chocolatiers. In the mood to grab a table and have a treat? The Cocoa Bar, (212) 677-7417, is a cozy place to enjoy a hot coffee or cocoa (or a combination of both) along with such nibbles as pralines, truffle, turtles and chocolate-covered espresso beans. Roni-Sue Chocolates, (212) 677-1216, also stimulates taste buds with surprising savory ingredients including chile peppers and bacon—their cocktail-influenced creations capture the essence of margaritas, mimosas and other popular libations at traditional restaurants.
This is just a small sampling of the decadent delights you can indulge in—you'll have fun making your own discoveries, as you realize that the Big Apple is indeed a candied one.
The Lincoln Highway
The horseless carriage rolled onto the American landscape in the 1890s. By 1910 there were more than 450,000 registered automobiles, yet the country still lacked a public road system.
Organized movements for better roads brought issues to the attention of the federal government, which had not participated in major road construction since it funded the National Road project in 1806.
But one particular initiative captured the public's support with a unique idea. In 1913 Carl Fisher—the man who built the Indianapolis Motor Speedway in 1909—and automobile industry leaders chartered the Lincoln Highway Association for the purpose of defining a direct coast-to-coast automobile route.
The LHA's first official act was to delineate a 3,389-mile, 12-state continuous route from New York to California—one that would be passable before the opening of the 1915 Panama-Pacific International Exposition in San Francisco. Although not perfect, the throughway was ready as promised, and a motion picture of America's transcontinental highway was shown at the exposition. Over time, the association improved surfaces by using better materials, shortened the driving distance with realignments and published guidebooks about the Lincoln Highway. Automobile touring had never been so good.
Through example, the LHA educated the public as well as state and federal governments about the value of good roads for almost 15 years. The 1919 moving of a military convoy over the "Lincolnway" foretold the utility of an integrated highway system for national defense and interstate commerce.
With the 1921 Federal Highway Act came the funds for states to construct and maintain connecting arteries. Four years later the United States adopted a highway numbering system, and most of the Lincoln route became US 30, 40 and 50. The association disbanded in 1928, but not before it engaged Boy Scout troops across the country to place some 3,000 concrete Lincoln Highway markers along the route in all 12 states: New York, New Jersey, Pennsylvania, Ohio, Indiana, Illinois, Iowa, Nebraska, Wyoming, Utah, Nevada and California. Many of these markers still exist.
Times Square in New York City was the official eastern terminus of the Lincoln Highway, which consisted of only 1 mile of road in New York state. From Broadway, motorists departed what Lincoln Highway guidebooks called "one of the most congested thoroughfare points in the world" and drove west on 42nd Street to the Hudson River, then caught a ferry to Weehawken, N.J. The Holland Tunnel, from Canal Street in Lower Manhattan to Jersey City, N.J., was completed about 1927; however, the Weehawken ferry served motorists crossing from Midtown Manhattan until the Lincoln Tunnel was built at 39th Street in the late 1930s.
For more information about the old Lincoln Highway, contact the Lincoln Highway Association, P.O. Box 308, Franklin Grove, IL 61031; phone (815) 456-3030.
Travel Tips
The best times to travel to New York are spring and fall. Not only is the weather more comfortable than in summer and winter, but the scenery is downright breathtaking. May and October daytime high temperatures are generally in the mid- to upper 60s. Dress moderately—slacks, jacket and comfortable footwear are appropriate—and bring a slightly heavier sweater or coat for cooler evening temperatures.
Summer in New York City can be stifling unless you are near the coast, where cool sea breezes temper the heat. For summer sightseeing bring lightweight clothing, sunglasses, and comfortable sneakers or thick-soled sandals (the pavement can get very hot).
New York winters can be trying. Daytime temperatures average in the upper 30s or low 40s; at night temperatures can drop into the 20s. Although most of your sightseeing will be indoors, winter gear should be layered in order to acclimate to warm restaurants and crowded theaters.