What to Do in New York City
Start your New York City trip with an elevator ride to the 102nd floor of the Empire State Building (350 Fifth Ave.) for a birds-eye view of the city. From the observation tower, you can see about 50 miles on a clear day.
Pay tribute to the lives lost during the terrorist attacks of September 2001 and February 1993 at The National September 11 Memorial (Liberty & Cortlandt sts.). With its twin reflecting pools, Memorial Plaza was designed to inspire contemplation. Learn how events unfolded through personal accounts, exhibits and photographs at the National September 11 Memorial Museum (85 West St.), a moving experience honoring victims of the attacks. Admire the breathtaking views at One World Observatory (285 Fulton St.), atop One World Trade Center.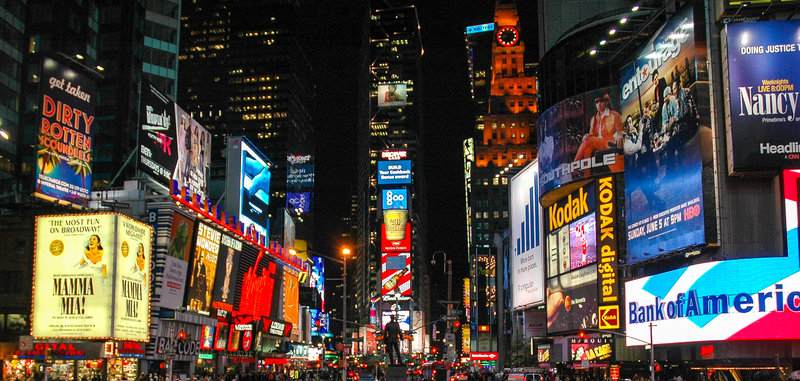 iStockphoto.com/zrfphoto
Need an idea for what to do today? Take in a show in the Broadway Theater District (Broadway & Seventh Ave.). If you can be flexible with your vacation schedule, visit the Times Square TKTS booth at Broadway and 47th Street (adjacent to the red steps) Monday through Saturday between 3-8 p.m. to save up to 50 percent on same-day evening performances—get there early as lines will form.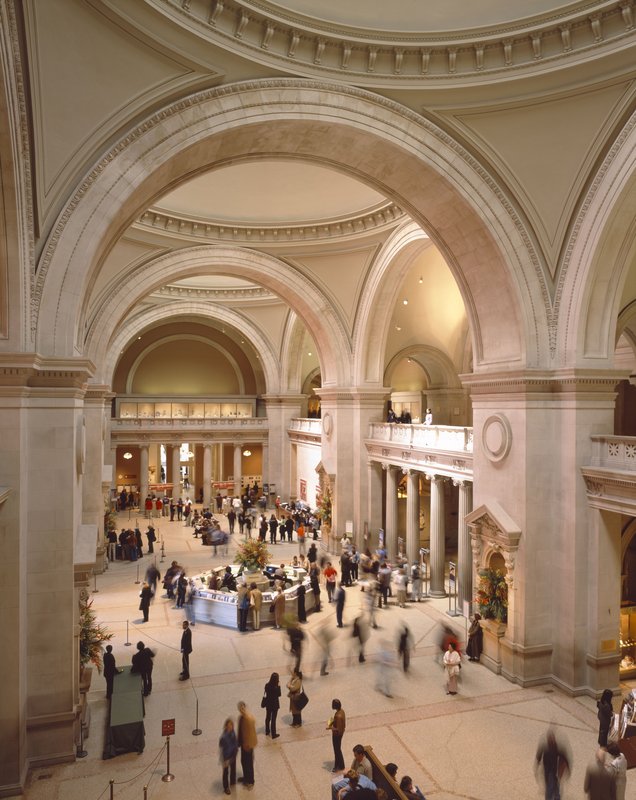 Metropolitan Museum of Art/Brooks Walker
Do the museum hop. With world-class choices such as The Metropolitan Museum of Art (1000 Fifth Ave.), the city is bound to have a collection that suits your fancy. A good place to start is the section of Fifth Avenue running from 82nd to 104th streets and bordering Central Park, known as Museum Mile.
Looking for places to eat? Treat yourself to dim sum in Chinatown (Pell & Doyers sts.). These small portions of food—shrimp dumplings, pot stickers, spring rolls and the like—are wheeled past your table on carts. Stroll through the narrow streets full of colorful shops displaying everything from Chinese lanterns and jade carvings to herbal remedies and tasty baked goods.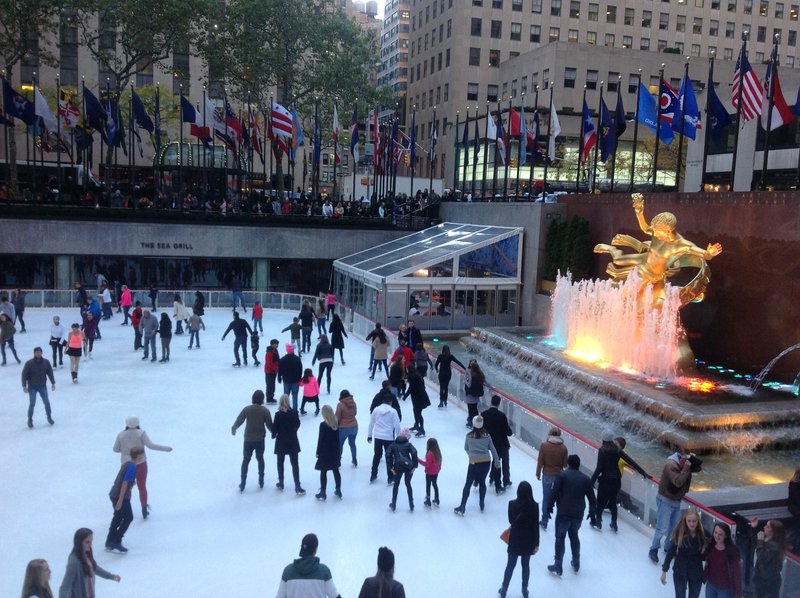 AAA/Inspector 592
Amble along Fifth Avenue between 49th and 58th streets to experience a true shopping mecca with the likes of Saks Fifth Avenue, Cartier and Tiffany's. Even if you're not a shopper, the window displays are delightful, and in winter you can take a spin around the ice skating rink at Rockefeller Center .
Enjoy nature and take in views of the skyline at The High Line , a beautifully landscaped elevated promenade in Chelsea that was once a railway track.
Explore the trendy boutiques and elegant Greek Revival townhouses tucked along tree-lined streets in Greenwich Village , on Lower Manhattan's west side. Wander over to Washington Square (adjacent to New York University), where performers frequently entertain in the area near Washington Arch.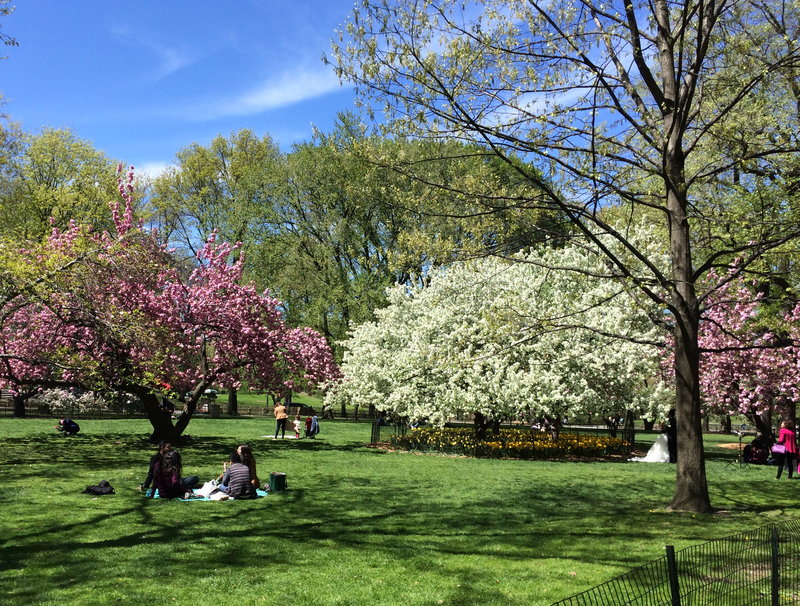 AAA/John Lubanski
Spend some quality daylight time in Central Park in Upper Manhattan. Circle the lake on winding paths, explore Shakespeare Garden's craggy hillside or climb the stairs to the top of Belvedere Castle for a scenic overlook. Kids delight in the antics of frolicking sea lions at the Central Park Zoo (5th Ave. & 64th St.), especially during feeding times.
Indulge in an Italian feast at local restaurants or a pastry and cappuccino at Ferrara Pasticceria Bakery & Cafe in Little Italy (Grand & Mulberry sts.). Marvel at the variety of cheeses, olives and fresh breads offered in neighborhood groceries such as iconic Di Palo's. In September, the neighborhood comes alive during the Feast of San Gennaro, a street party featuring parades, music, ethnic foods and a cannoli-eating contest.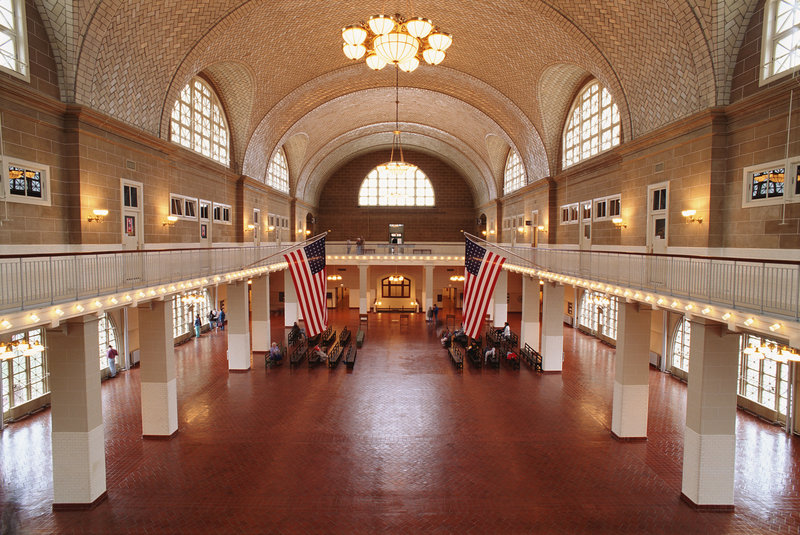 Getty Images/R Morley/PhotoLink
Travel via ferry from The Battery at Manhattan's southern tip to the Statue of Liberty National Monument and Ellis Island , two popular travel sites in New York City. Lady Liberty graciously welcomes visitors to Liberty Island, while the same ferry ticket covers a stop at Ellis Island.