New Orleans Performing ArtsAlthough New Orleans is known primarily as the cradle of jazz, other forms of entertainment are an important part of the cultural scene. This top vacation destination offers more than just exciting nightlife, unique culinary fare and beautiful scenery. The city hosts fine art galleries, live music and performances. Its orchestra, which is managed by its members, presents a full season of classical pieces and a summer pops series. Community theater has been a French Quarter institution since 1916, and the cutting edge of arts is explored by Warehouse District groups, in keeping with that area's bohemian reputation.
Dance The New Orleans Ballet Association sponsors several international touring dance groups, from major professional companies to smaller avant-garde groups. For venue information and tickets phone the association, (504) 522-0996.
The Delta Festival Ballet, Louisiana's largest resident professional troupe, performs October through April.
Film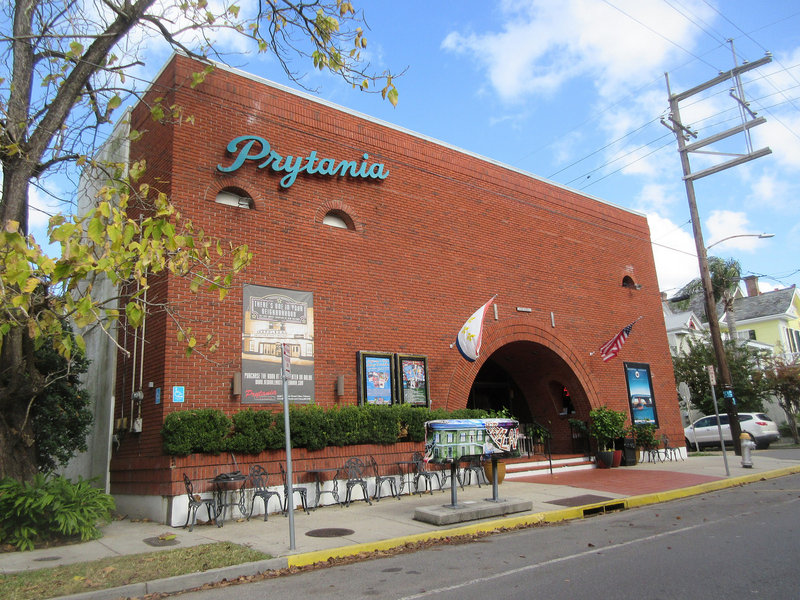 Infrogmation of New Orleans / flickr / CC BY
Snacks and soda go upscale at Theatres at Canal Place, where you can indulge in popcorn topped with white truffle oil, sip a glass of wine or munch on a flatbread pizza or panini while watching a critically acclaimed film or standard movie theater fare, all from the comfort of your high-back leather seat; phone (504) 493-6535. Originally built in 1915 as a tent show for short films, the restored Prytania Theater, 5339 Prytania St. in the Garden District, now shows feature, foreign and independent films as well as Hollywood classics; phone (504) 891-2787.
The New Orleans AMC Theater, a megaplex movie theater at 1200 Elmwood Park Blvd. in Metairie, features 20 movie screens, 36 concession stands and valet parking; phone (888) 262-4386.
Music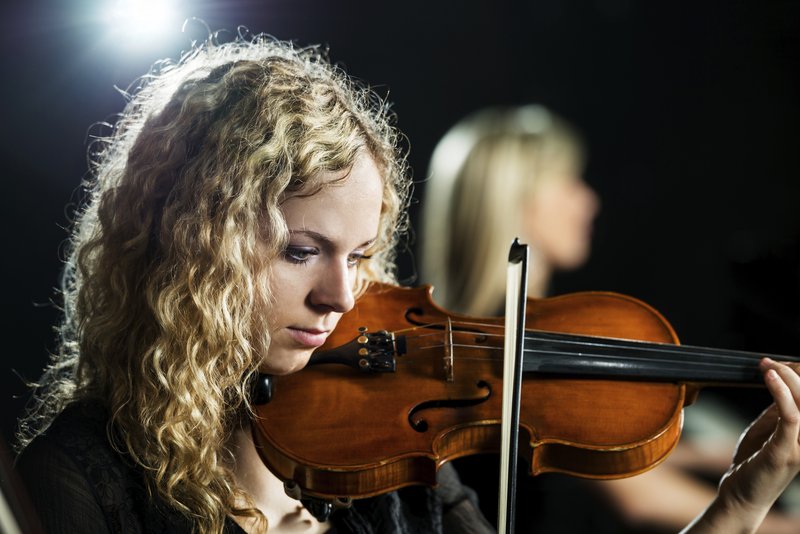 skynesher/iStockphoto.com
From September through May, New Orleans' calendar is filled with symphony and chamber music concerts, recitals and other programs. The Louisiana Philharmonic Orchestra is a professional regional ensemble that offers a full series of classical works as well as pops concerts, often featuring guest appearances by artists and conductors who travel to New Orleans from all over the world. Performances are given at the Orpheum Theater, 129 Roosevelt Way; phone (504) 523-6530. Special programs are offered at other area venues, including the Roussel Performance Hall on the campus of Loyola University; phone (504) 861-5882.
The Mahalia Jackson Theatre for the Performing Arts, 1419 Basin St., offers a variety of musical performances; phone (504) 525-1052 for general information or (504) 287-0351 for tickets. The Smoothie King Center, at 1501 Dave Dixon Dr. across from Caesars Superdome, hosts popular concerts and center-stage events; phone (504) 587-3822. House of Blues , 225 Decatur St., also is a popular concert venue; phone (504) 310-4999.
Chamber music concerts are sponsored by the New Orleans Friends of Music, a volunteer organization that brings several touring groups to the city. Performances are generally held at Dixon Hall on the Tulane University campus. For recital and ticket information, phone (504) 895-0690.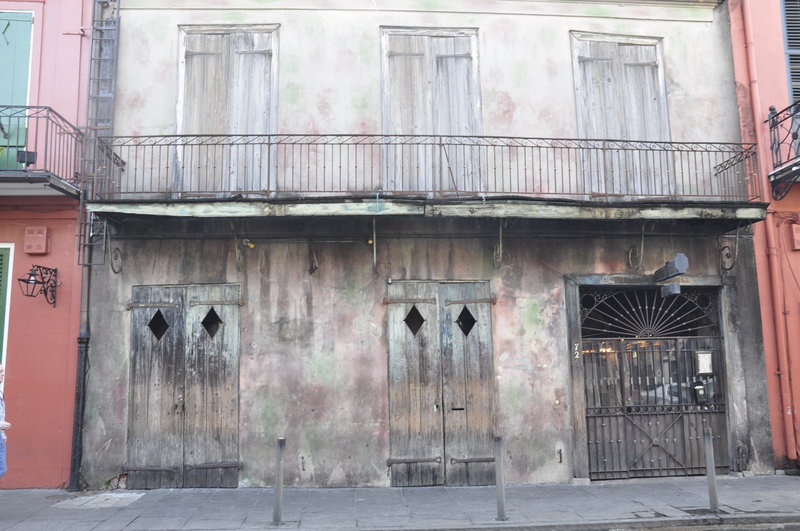 AAA/Brooke Holt
Jazz at Preservation Hall is a concert in every sense of the word. Traditional jazz is performed nightly, and sometimes big names in other music genres do pass through; phone (504) 522-2841. The Peoples Health New Orleans Jazz Market, 1436 Oretha Castle Haley Blvd., opened in 2015 in the Central City neighborhood. Home to the New Orleans Jazz Orchestra, the modern performing arts venue and community center offers music education experiences, a jazz archive and concerts by renowned musicians; phone (504) 371-5849.
Opera
praetorianphoto/iStockphoto.com
In 1796 opera was first performed in New Orleans. The New Orleans Opera Association, founded in 1943, presents four productions each season; phone (504) 529-3000 or (800) 881-4459. Performances are held at the Mahalia Jackson Theatre.
TheaterOf the many very good theatrical groups, New Orleans' pride is Le Petit Théâtre du Vieux Carré, 616 St. Peter St. Begun in 1916, it is considered the oldest continuously active community theater in the country. A full season of five traditional productions begins in September and ends in July and may include musicals, dramas and classic plays. Phone (504) 522-2081.
Avant-garde theater is centered in the Warehouse District, a funky enclave of both the performing and visual arts. The Contemporary Arts Center, 900 Camp St., presents various cultural offerings, including theater, performance art, dance and music; phone (504) 528-3805.
The Saenger Theatre, at Canal and Rampart streets, sponsors a Broadway series, bringing major touring companies to the Big Easy each year. Completed in 1927, the restored opulent Italian Renaissance theater gives patrons an outdoors feeling with a ceiling of stars and clouds and a special effects machine that simulates sunrises and sunsets. Additional features include chandeliers from the Palace of Versailles and a 778-pipe organ; phone (504) 525-1052 for information or (504) 287-0351 for tickets.
Theatre 13 stages family-friendly productions at the Rivertown Theaters for the Performing Arts at 325 Minor St. in nearby Kenner; phone (504) 461-9475. Also in Jefferson Parish is the Jefferson Performing Arts Center; its two venues are at 400 Phlox St. and 6400 Airline Dr. in Metairie. Phone (504) 885-2000 and (504) 731-4700, respectively. Affiliate organizations of the Jefferson Performing Arts Society present Broadway musicals, opera, ballet, orchestral concerts, choral works and children's productions at these centers and other locations.
Make time during your trip to experience all that New Orleans has to offer. The city's performing arts shows are wonderful things for couples to do, and many presentations are excellent for families. With cheap airfare and group travel rates, your whole clan comes along for the experience.