About Newark New Jersey's largest city had a humble start: two streets laid out by Puritans from Connecticut in 1666. A major land, sea and air transportation center, Newark is a headquarters for leading insurance companies, banks and retail operations, as well as many federal and state agencies.
The city's midtown college complex is the home of four institutions of higher learning: Rutgers University at Newark, which includes the University of Medicine and Dentistry of New Jersey; Seton Hall University School of Law; the New Jersey Institute of Technology; and Essex County College. The Rutgers Institute of Jazz Studies maintains an extensive collection of jazz recordings, while a gallery in Rutgers' Paul Robeson Cultural Center, 600 Bartholomew Rd. (adjacent to the Busch Campus Center), displays changing art exhibits. Phone (973) 353-5595 and (848) 445-3545, respectively.
Inspiring statues in wedged-shaped Military Park, downtown between Broad Street, Center Street and Park Place, includes the monumental "Wars of America" by Mount Rushmore sculptor Gutzon Borglum and a bust of President John F. Kennedy by Jacques Lipchitz. Parking is available at the Military Park Garage, 42-50 Park Pl.; phone (973) 643-4700.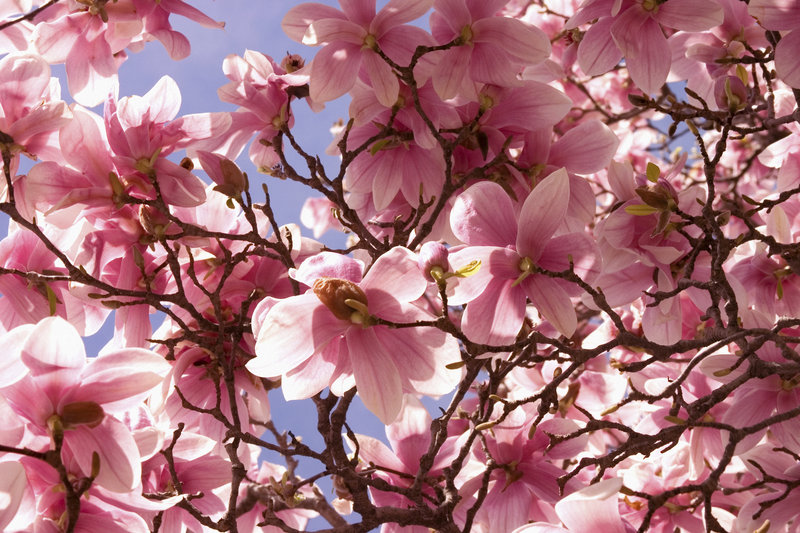 Jitalia17/iStockphoto.com
Conceived by renowned landscape architect Frederick Law Olmstead in 1867, 360-acre Branch Brook Park is known for its necklace of waterways—streams, ponds and open lakes—that are traversed by 19 bridges. Branch Brook Park Lake is stocked with trout, and the park has miles of winding pathways and more than 4,000 Japanese cherry trees that put on an extravagant floral display in the spring. There are multiple entrances for cars along the park's 2-mile length; parking is available off Bloomfield Avenue. For park information phone (973) 268-3500.
City Hall, 920 Broad St., is a fine example of Beaux Arts architecture. Dedicated in 1906, the building features a grand central staircase and a skylight. James Street Commons, next to Washington Park, is a 20-block area that contains a number of well-preserved Victorian row houses.
Newark was the birthplace of Whitney Houston, who became one of the world's best-selling recording artists in the 1980s. She also starred in "The Bodyguard"; the 1992 movie's theme song, the Dolly Parton-penned "I Will Always Love You," became Houston's signature hit. The six-time Grammy winner died Feb. 11, 2012, on the eve of the 54th annual awards ceremony.
The New Jersey State Opera performs at venues around the state. The New Jersey Symphony Orchestra gives concerts at the New Jersey Performing Arts Center, 1 Center St.; for more information about the symphony phone (973) 624-3713 or (800) 255-3476 for the box office.
The Prudential Center, 25 Lafayette St., is home to the National Hockey League's New Jersey Devils, who hit the ice from mid-October to mid-April, and the Seton Hall University Pirates men's basketball team. The arena seats more than 18,500 for concerts, family shows and sporting events; phone (973) 757-6000 for general information, (973) 757-6600 for the Prudential Center box office or (973) 275-4255 for the Seton Hall ticket office.
Visitor Centers Greater Newark Convention & Visitors Bureau 60 Park Pl., Suite 104 Newark, NJ 07102. Phone:(973)735-2135
Things to Do Cathedral Basilica of the Sacred Heart